At our Digital LA – Digital Drinks at Two Bit Circus, attendees enjoyed VR raft and video games, networked, and traded notes on best parties and panels at E3, the annual game convention in LA this week.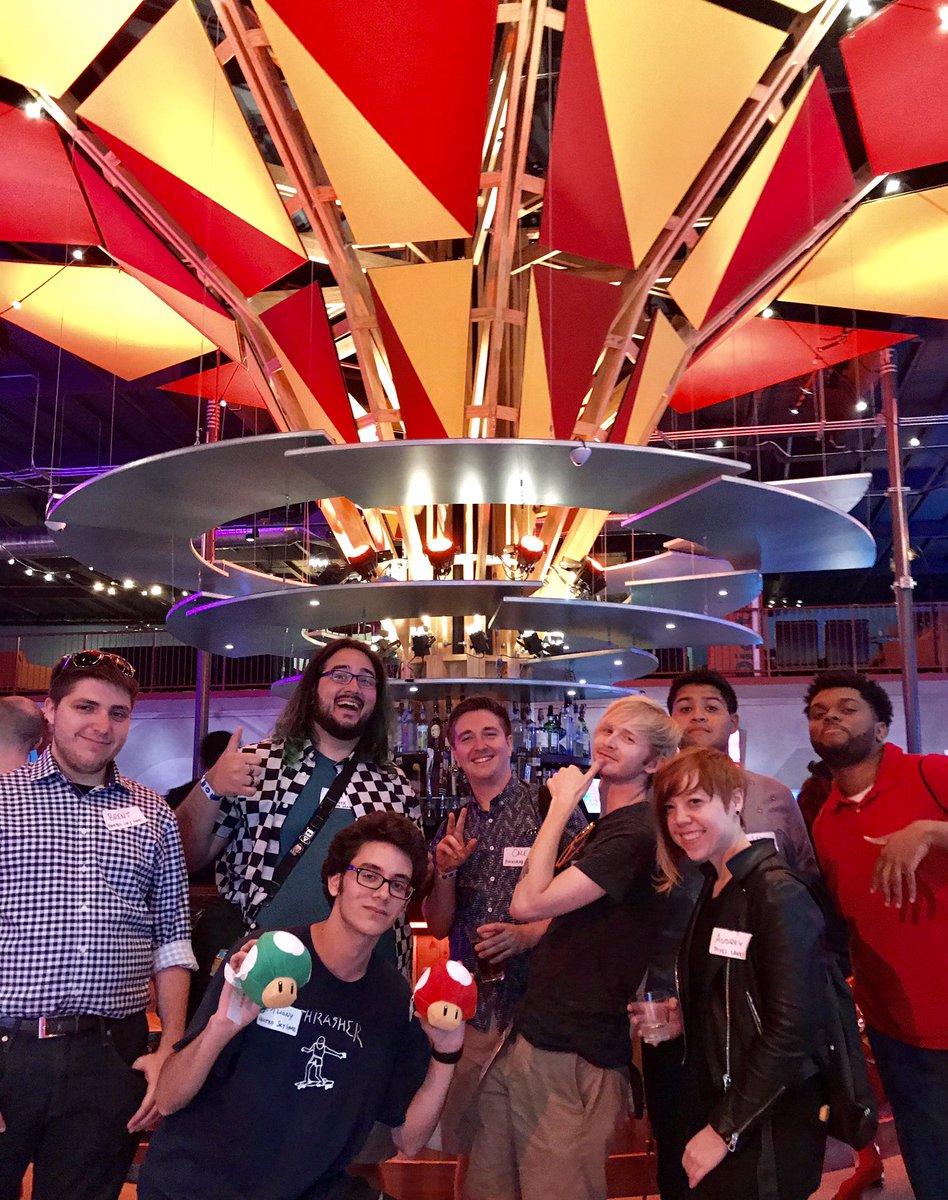 Attendees included co-founders of the Warp Zone game content channel, Loot Crate subscription game box, press and YouTubers, voice actors, designers, and developers.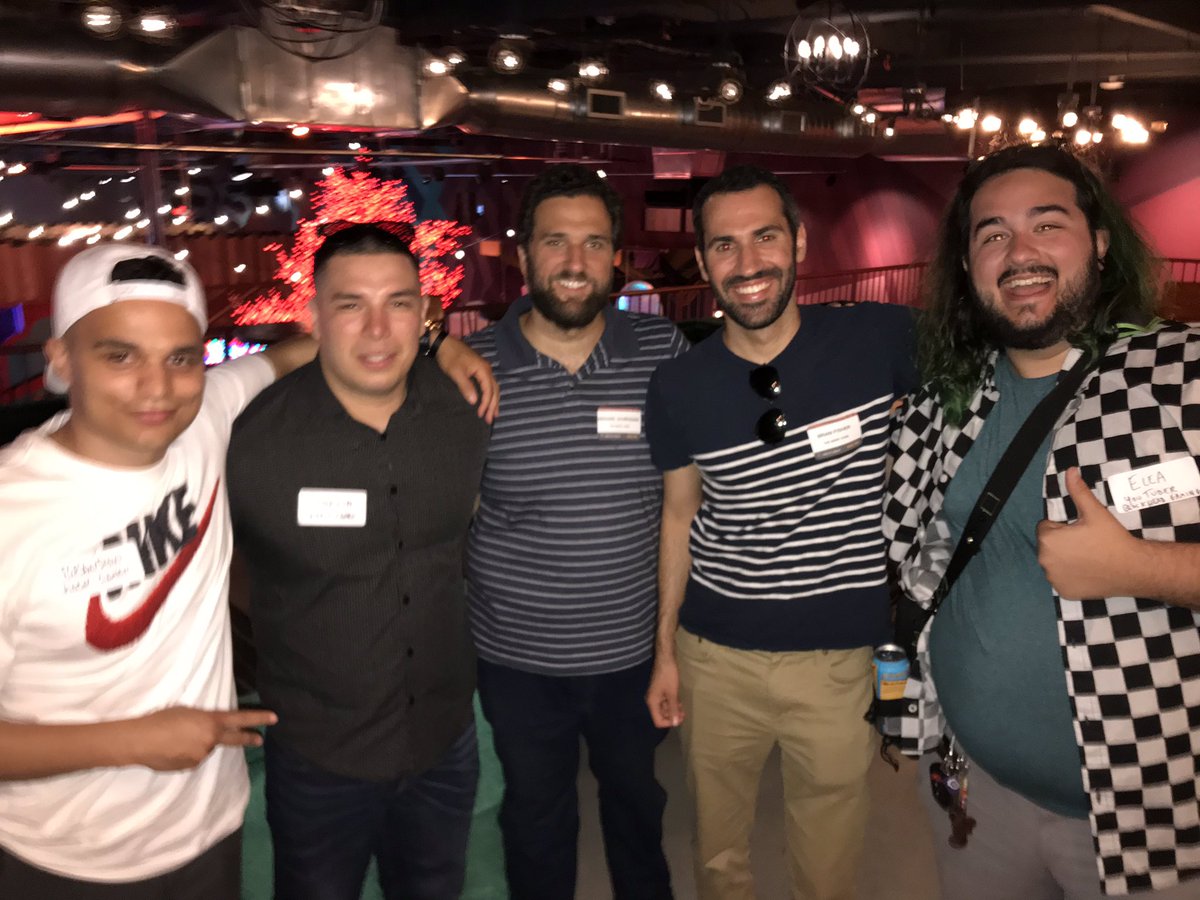 We got upgraded to the VIP Roustabout lounge, with terrific views of the Two Bit Circus games.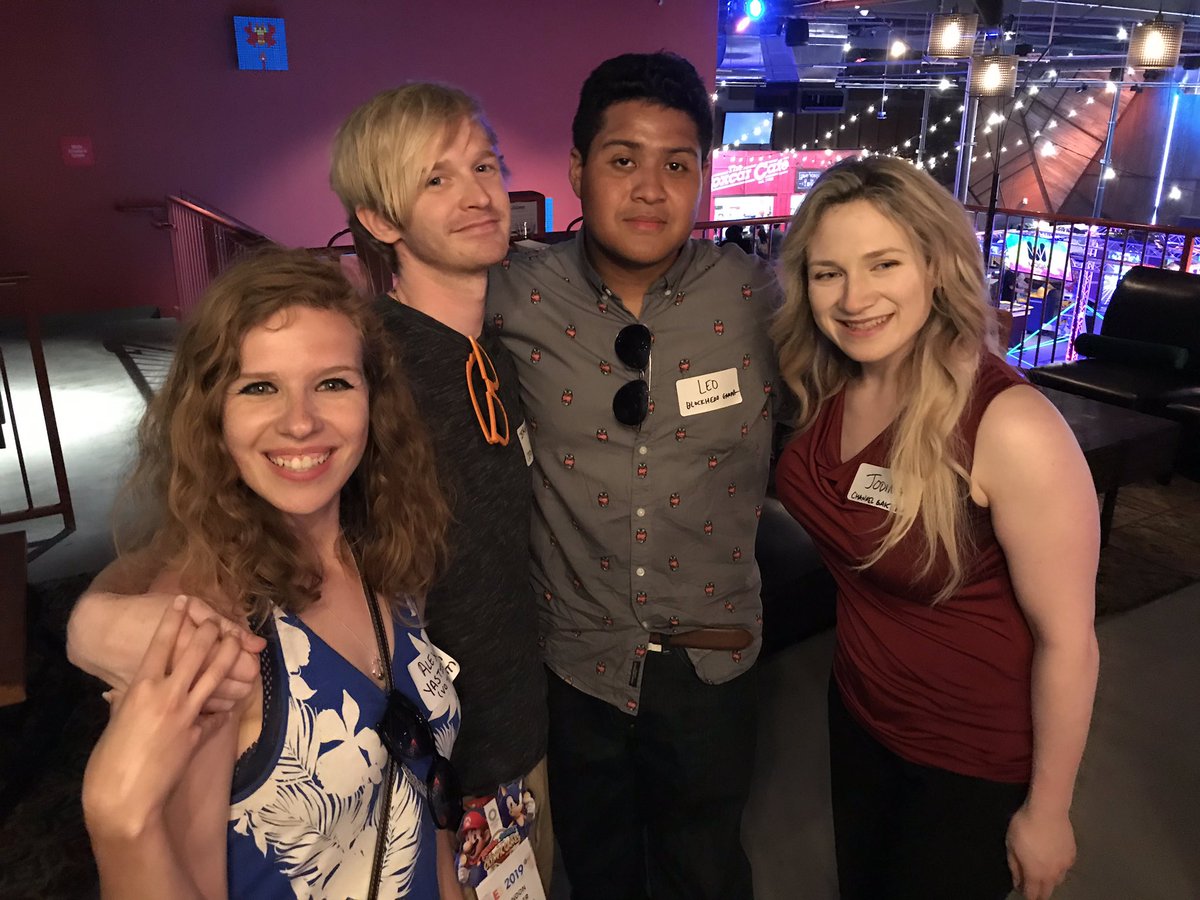 Attendees came from LA, and visitors from NY, Florida, and Michigan in town for E3.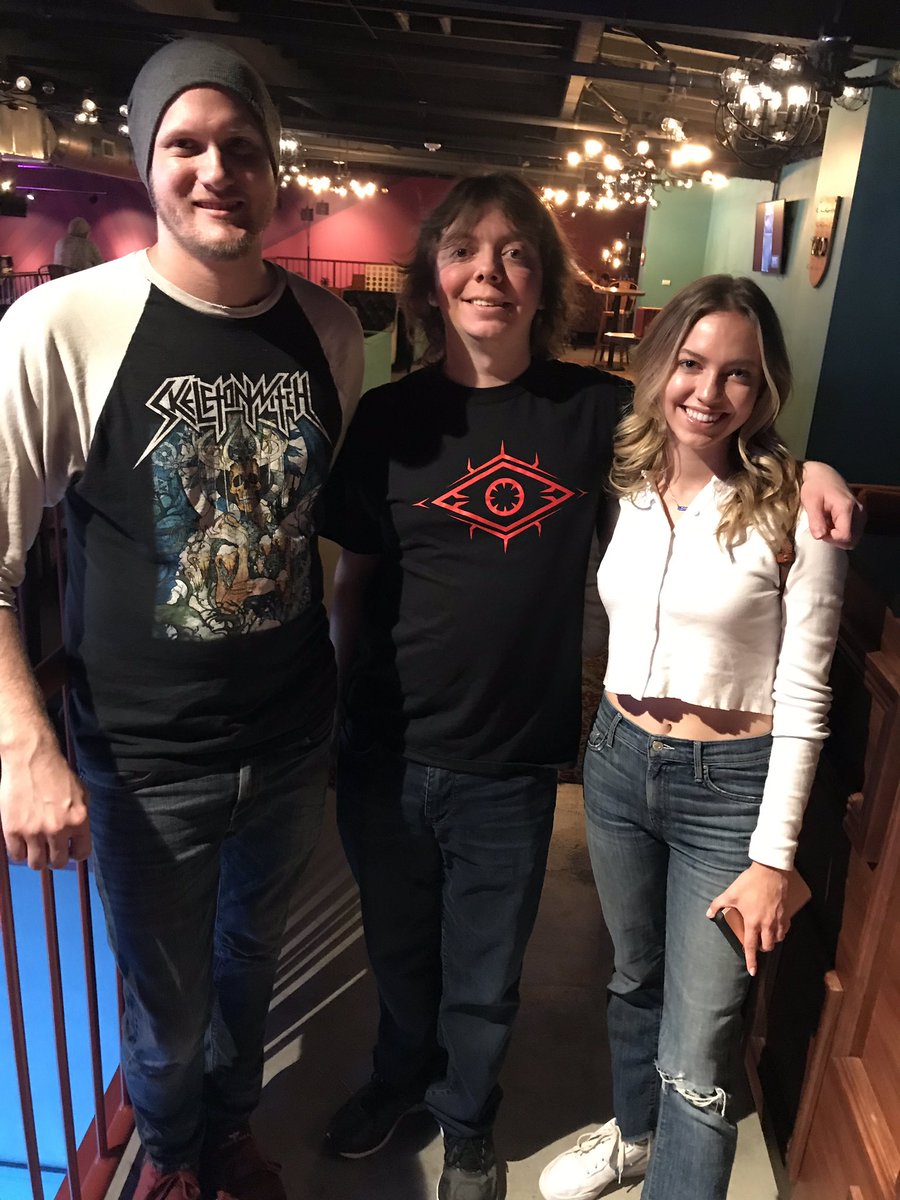 The Cybercode Twins are back!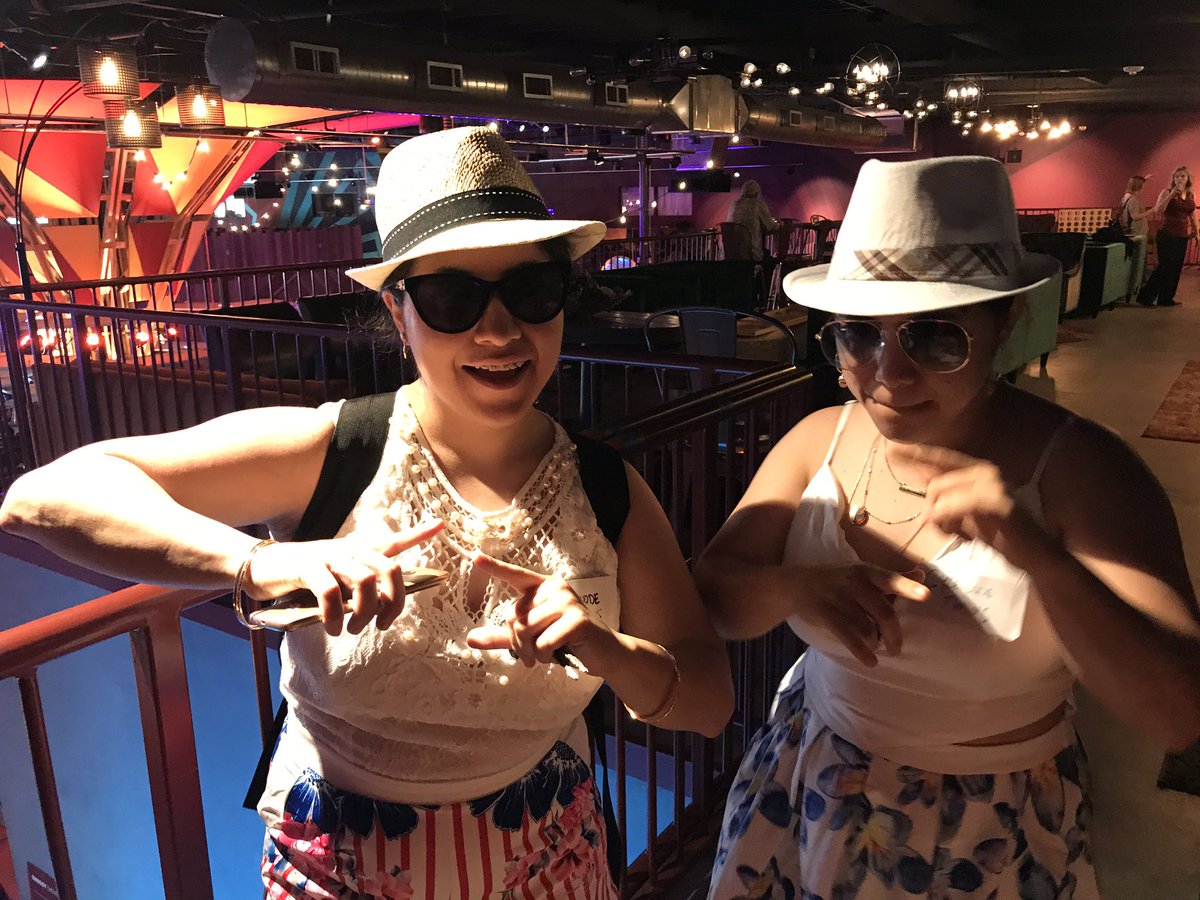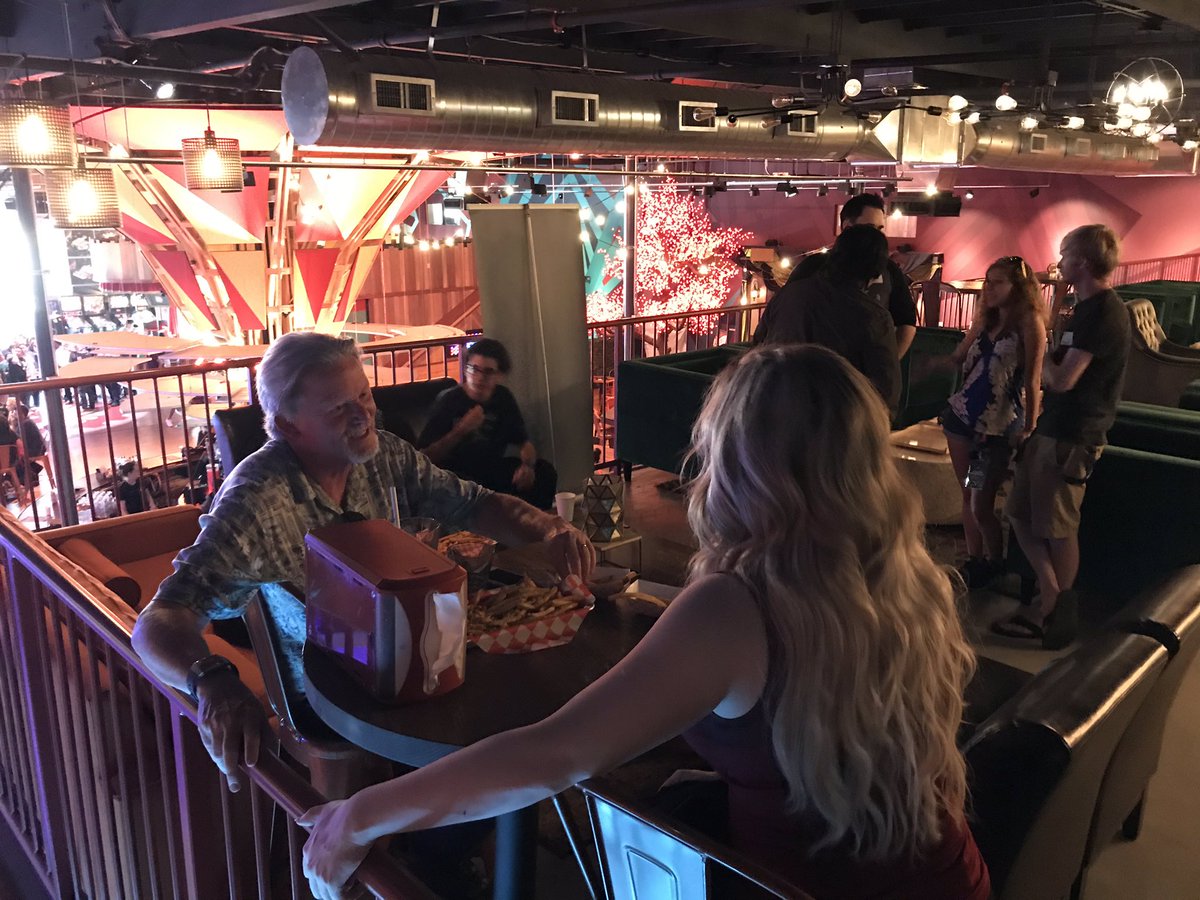 Two Bit Circus is a new game space in downtown LA featuring a combination of VR games like Hologate, video games, and carnival games.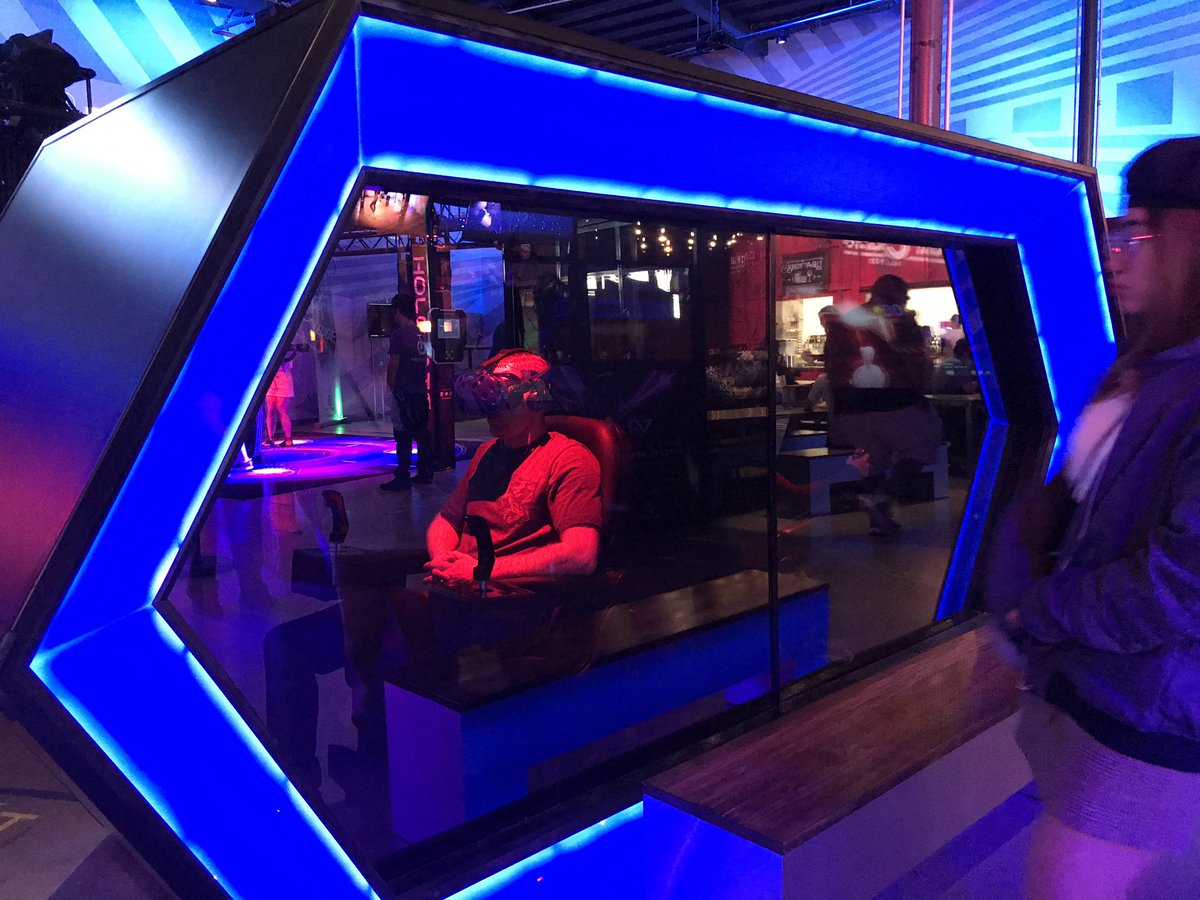 The VR Raft game encourages cooperation to put out fires on a VR raft. Not just shooting zombies.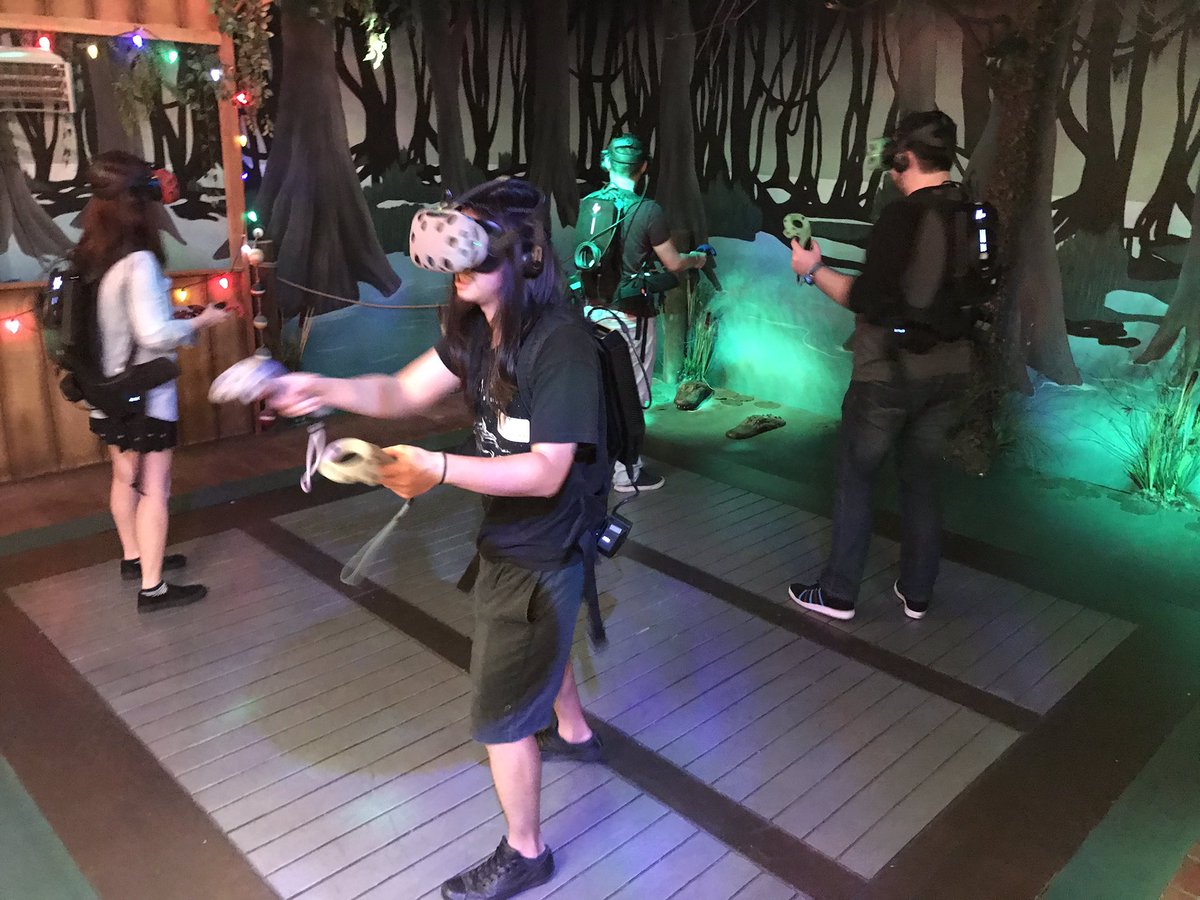 The Queen killer bee game is popular.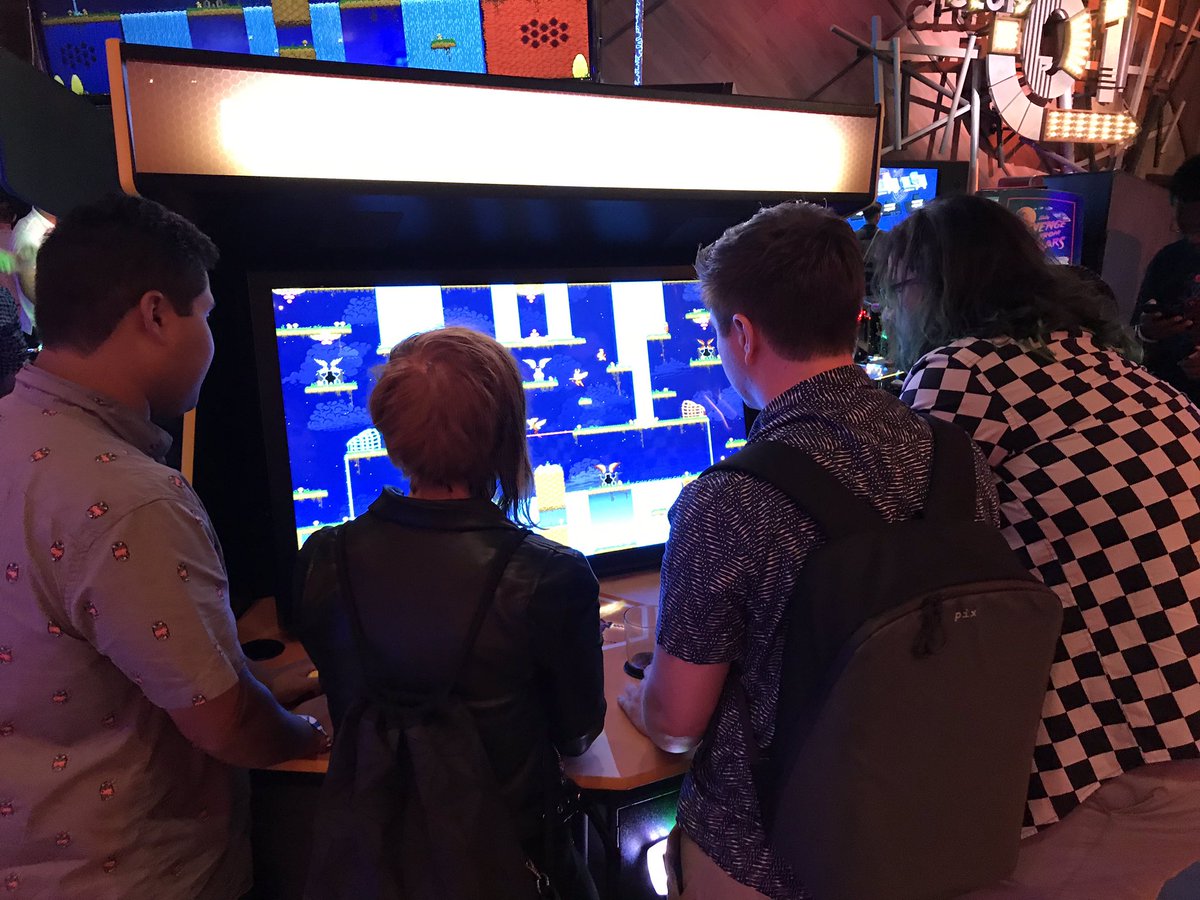 Attendees played jumbo Connect 4 board game in the vip lounge.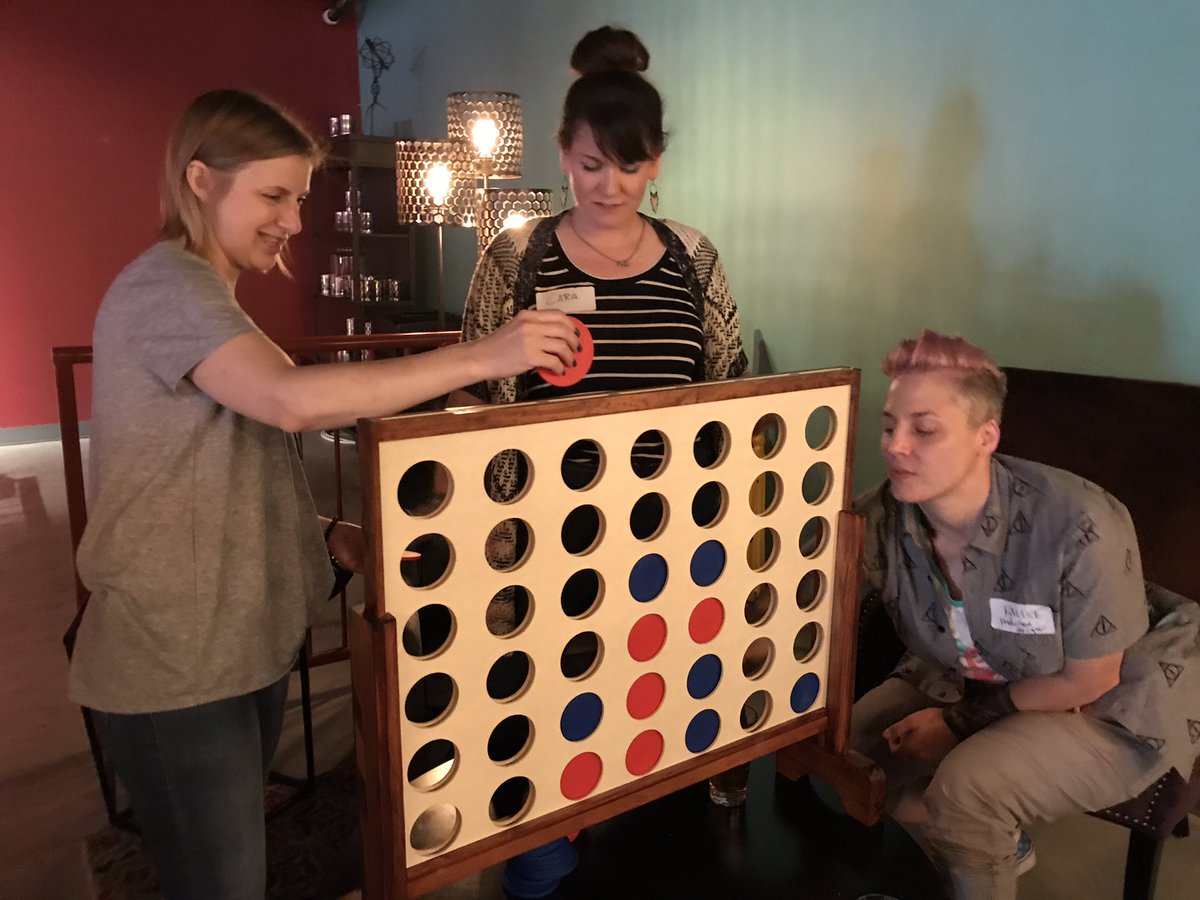 Attendees also ate food at the Boxcar Cafe.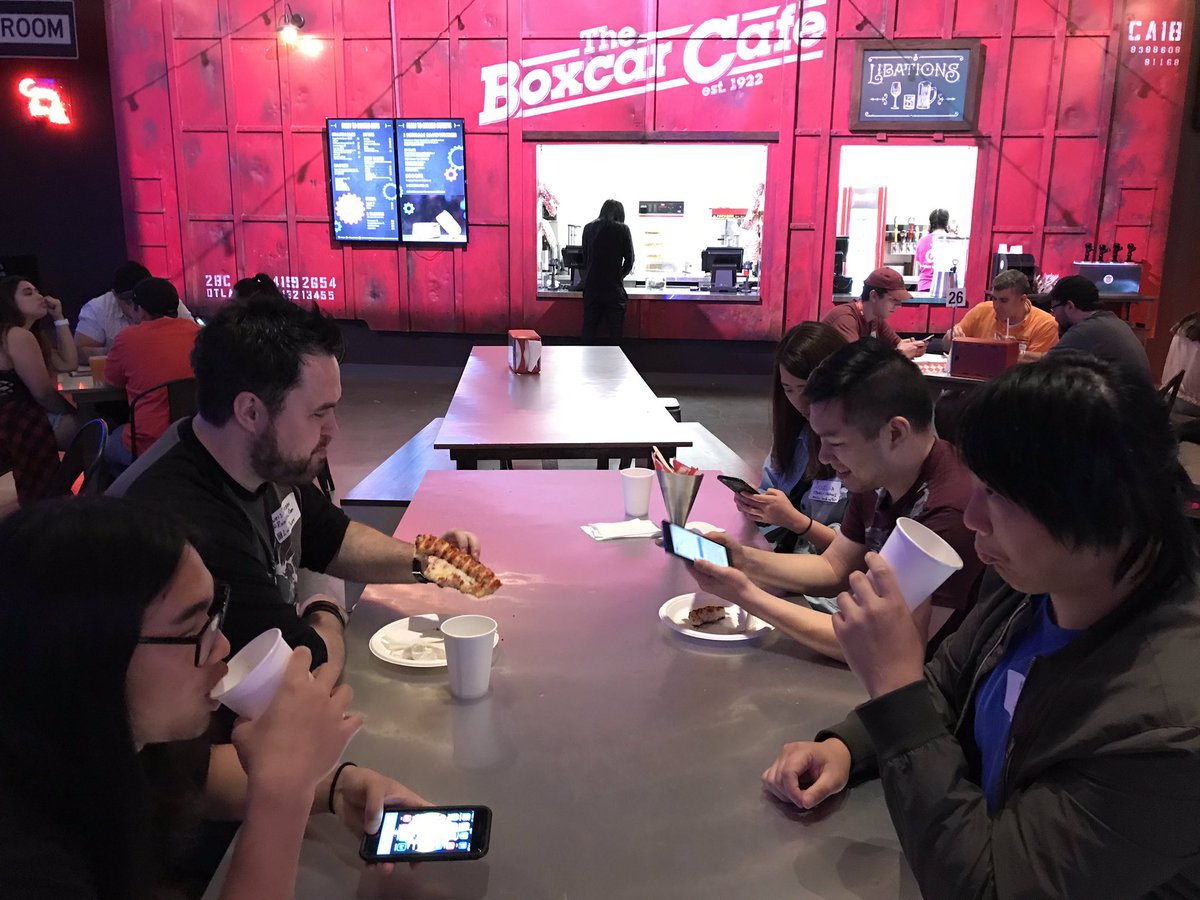 Delicious garlic and truffle fries.