A Deadpool themed popup experience opened over the weekend, with Deadpool, Cable and Domino cosplayers, trick-shot pool, spray-on tats and of course free chimichangas.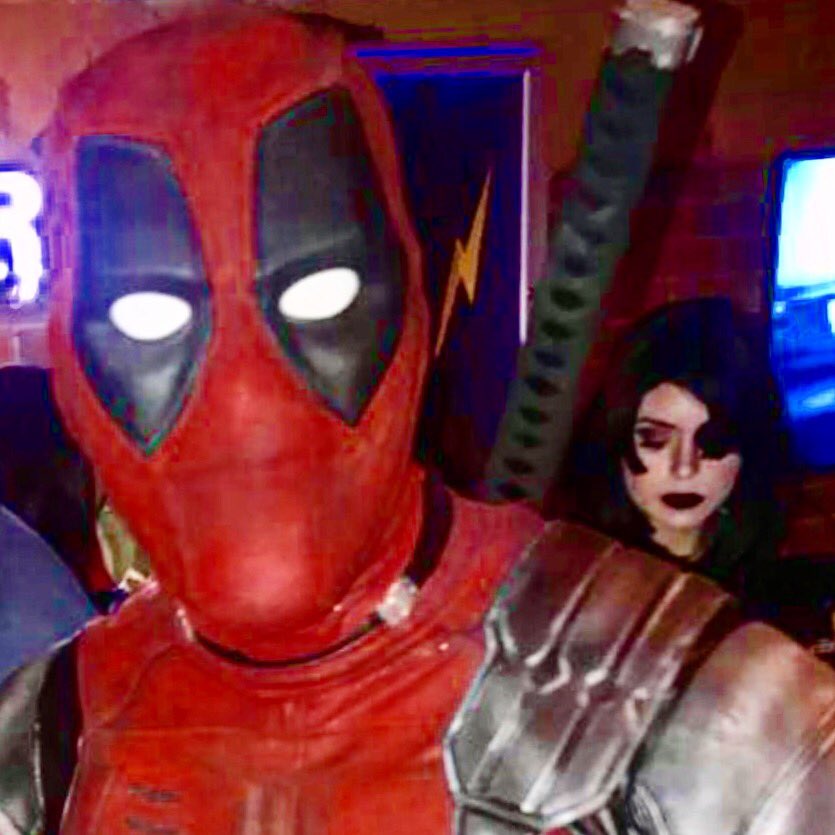 The experience was themed to Sister Margaret's School for Wayward Girls, the bar featured in the film. The experience took over the Slipper Clutch bar in downtown LA with several features.
The experience included: neon signs,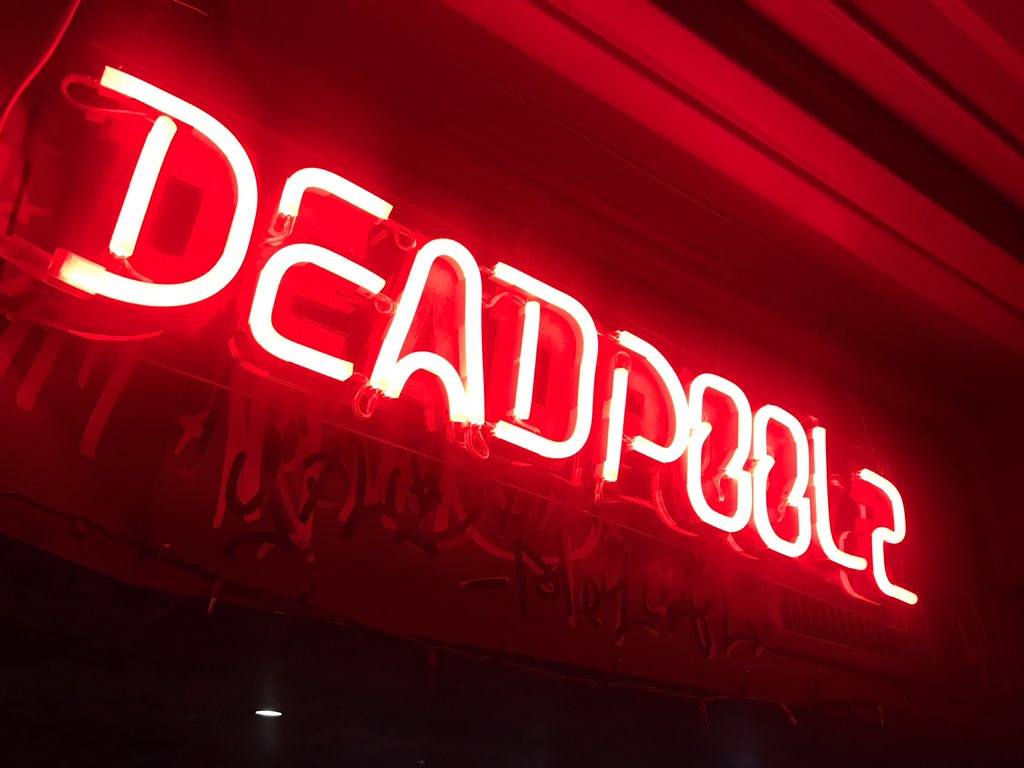 a Deadpool and Cable painting,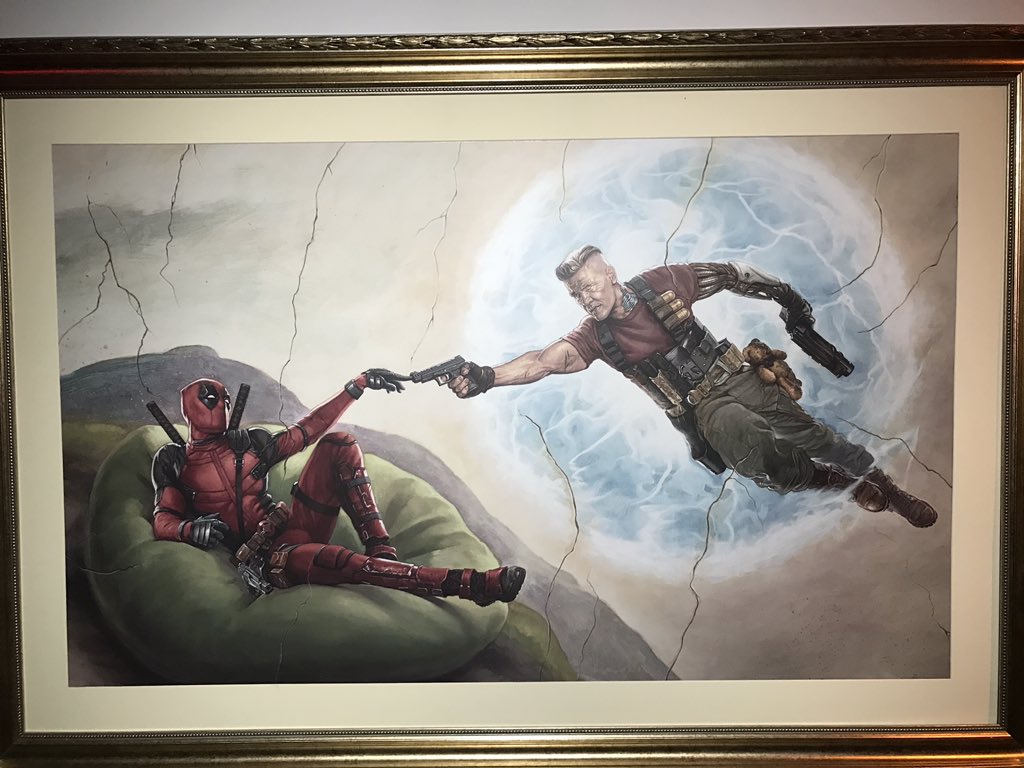 a dead pool chalk board like in the film,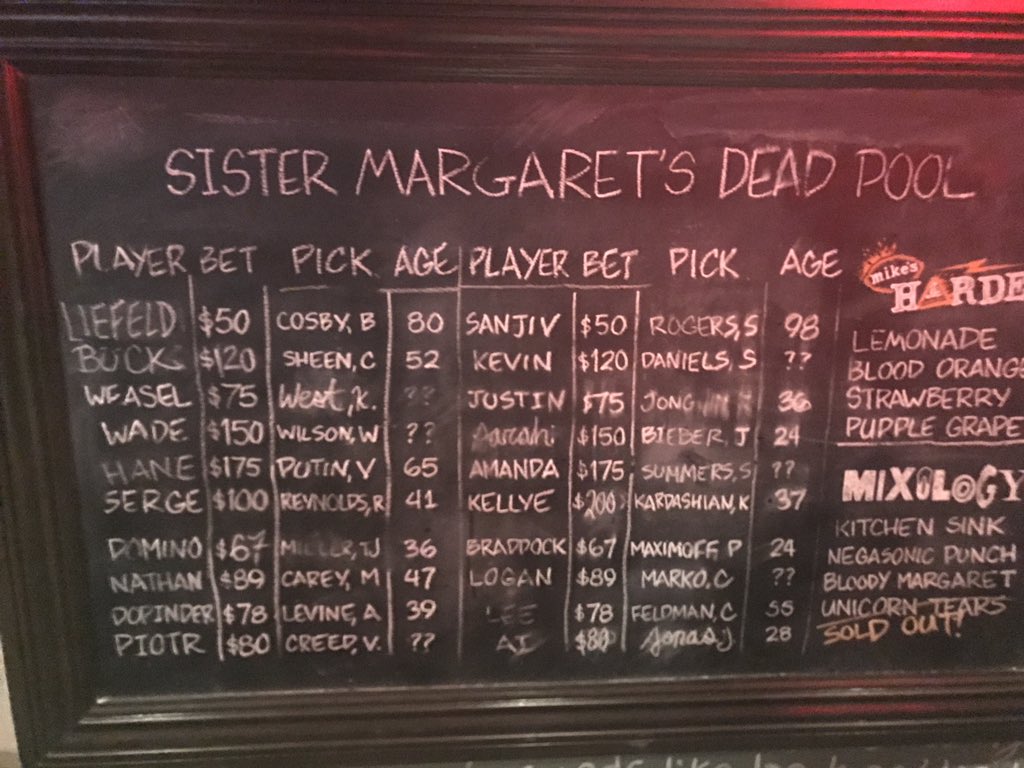 a trick-shot pool player doing very Instagram-Story worthy pics,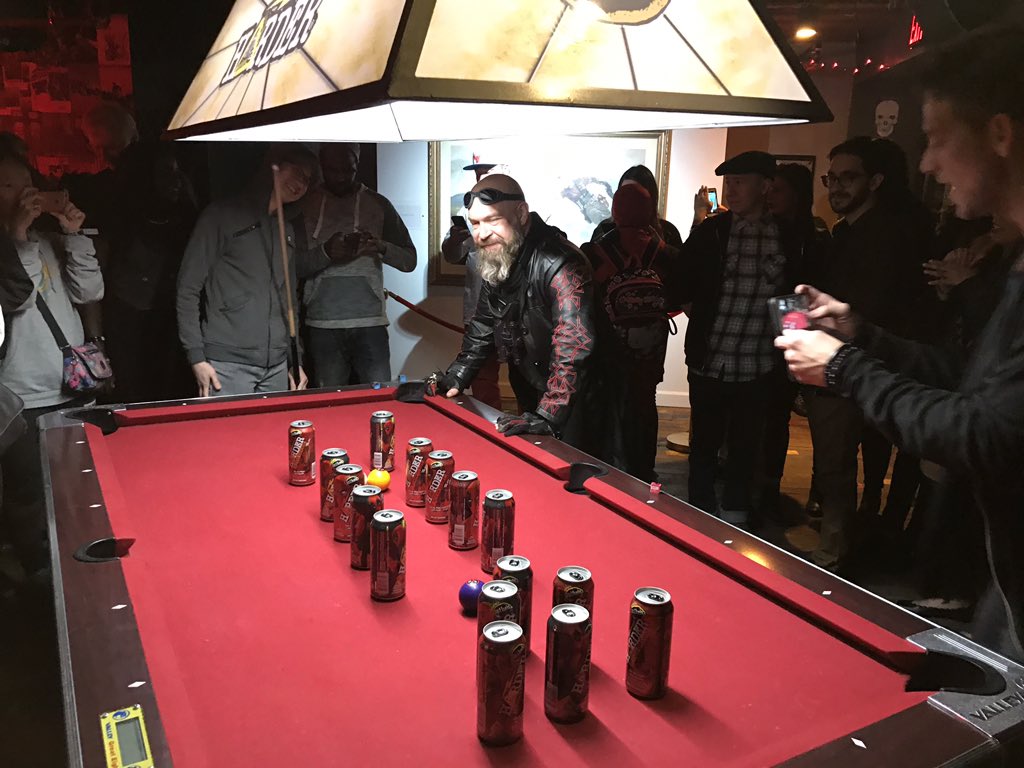 a tattoo artists giving free spray-on Deadpool themed tattoos,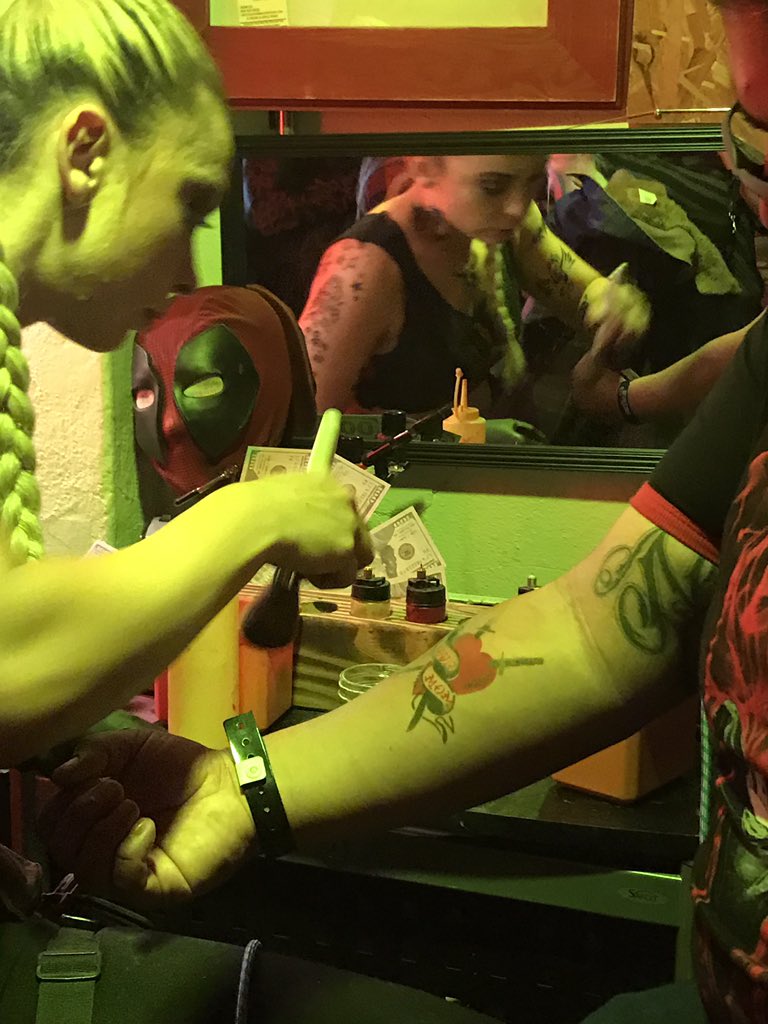 a dartboard with Colossus' face in the bullseye, and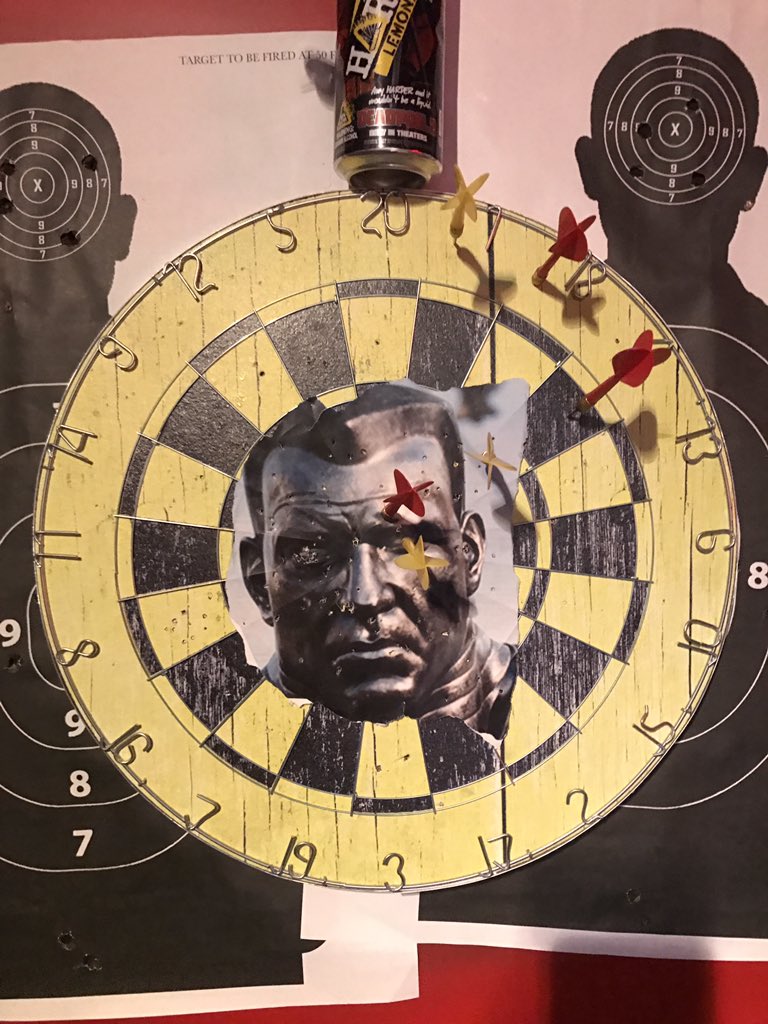 free chimichangas!
The pop-up experience ties into the Deadpool 2 movie release and the Downtown LA Film Festival.
Downtown LA Film Festival director Henry Priest rewarded social media influencers and attendees with good social media followings. He went through the line that was wrapped around the block, with a sign with the hashtags for the event. If attendees took a photo with the hashtags, and tweeted or Instagrammed with the hashtags, he would bring them to the front of the line VIP style. It's a good use of experiential marketing: rewarding social media activity with an immediate offline at-event benefit.
"We appreciate our guests and believe that social media influencers add tremendous energy events. We always treat them as VIPs because they help excite everyone and help us showcase some of the fun parts of the program" said Henry Priest, who Co-Founded the DTLA Film Festival with Greg Ptacek in 2008.
Our Digital LA crew got into the spirit with some digital cosplay, using some photo apps while waiting in line for chimichangas.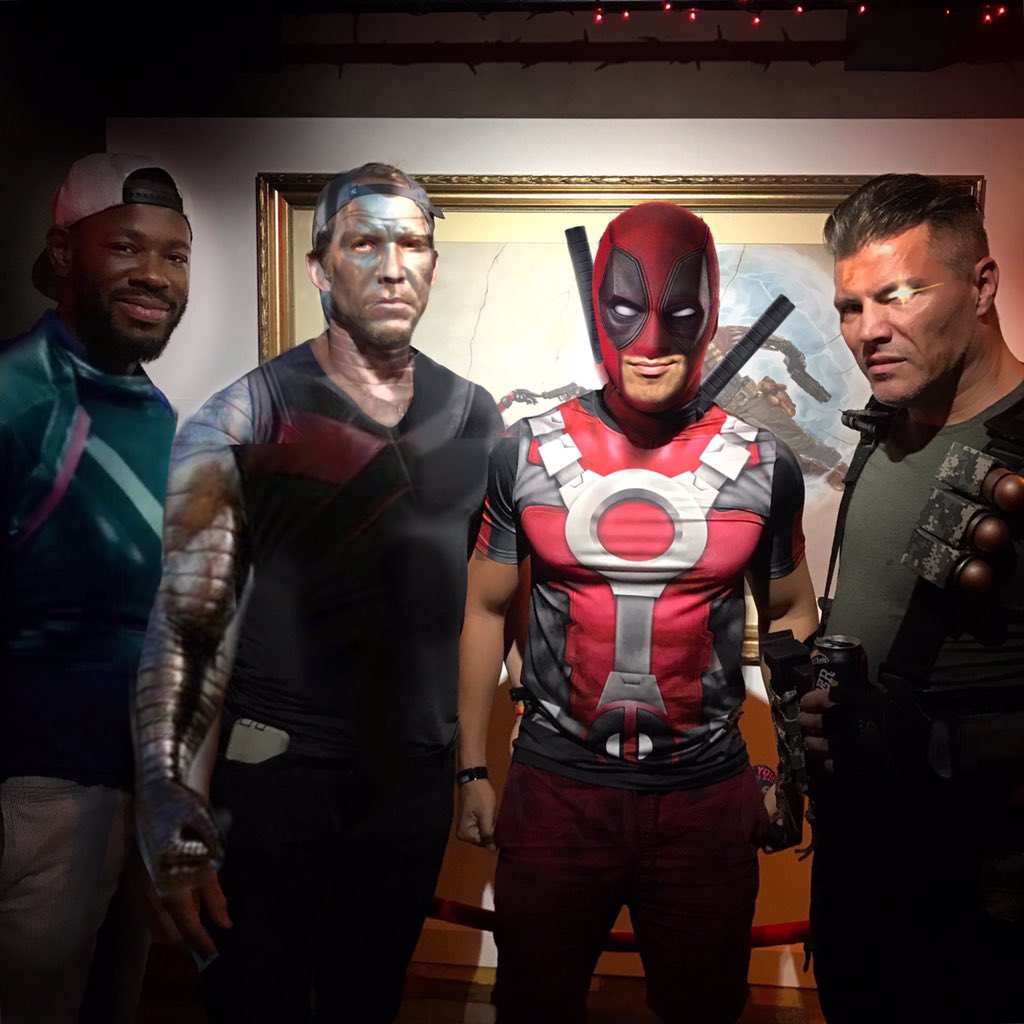 The Deadpool 2 movie starring Ryan Reynolds releases May 18, with advance screening events on May 17.
Proceeds from the event benefit the DTLA Film Festival, which will be held October 17-21. Visit http://dtlaff.com
Mike's Hard Lemonade brand HARDER was the presenting sponsor.
"Deadpool and HARDER make a perfect duo – they are both bold, provocative, and unapologetically take risks. This partnership hits the spot just right, "said Sanjiv Gajiwala, senior vice president of marketing, Mike's Hard Lemonade. "Just like HARDER, Deadpool doesn't just live a little, he lives a lot. If he sees a chance, he takes two. He doesn't wait for one door to open, he kicks them all down."
"We loved working with mike's HARDER on the first movie and are excited to see this epic relationship continue to grow. The mike's HARDER team has really had fun crafting this campaign!" said Zachary Eller, executive vice president of marketing partnerships, 20th Century Fox.
"Deadpool reinvented the comic-book-hero movie genre, and we'll all about stretching creative boundaries. Long live Wade Wilson and his motley crew," said Karolyne Sosa, director of programming, DTLA Film Festival.
To celebrate the partnership and commemorate the release of the sequel, 12 HARDER flavor cans will be emblazoned with the "Deadpool 2" limited-edition collectible packaging and slogans including, "Any HARDER and it wouldn't be liquid," "Nice cans," and "Not your grandma's sauce." The flavors include Lemonade, Strawberry, Cranberry, Purple Grape, Black Cherry and Blood Orange, and are available through June in 16oz and 23.5oz HARDER cans, as well as variety packs.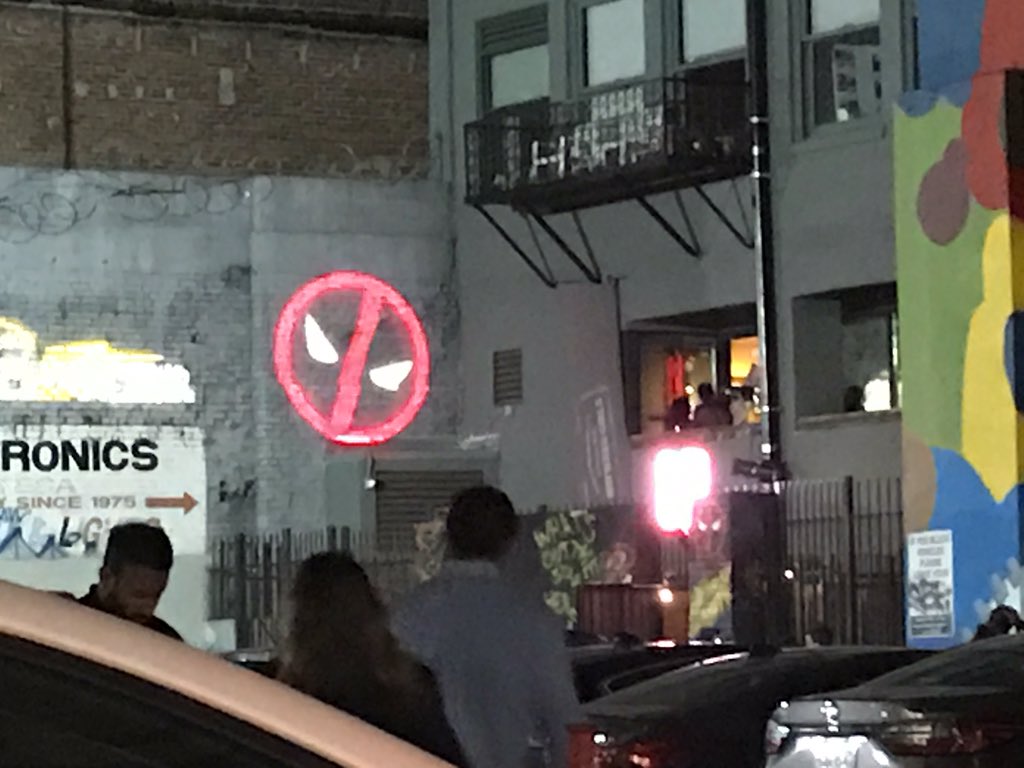 As part of the partnership, HARDER is also offering fans the chance to win an all-expense paid trip for two to a "Deadpool 2 red carpet event as well as an all-expense paid trip for two to a comic convention in San Diego this July. Visit https://mikesharder.com/deadpool2 for sweepstakes rules and details.