Silicon Beach startups and food experts shared tips on how to create successful food startups, work with food influencers and chefs, and even take incredible Instagram pics at our annual pre-Thanksgiving Digital LA – Food panel at CTRL Collective Playa Vista.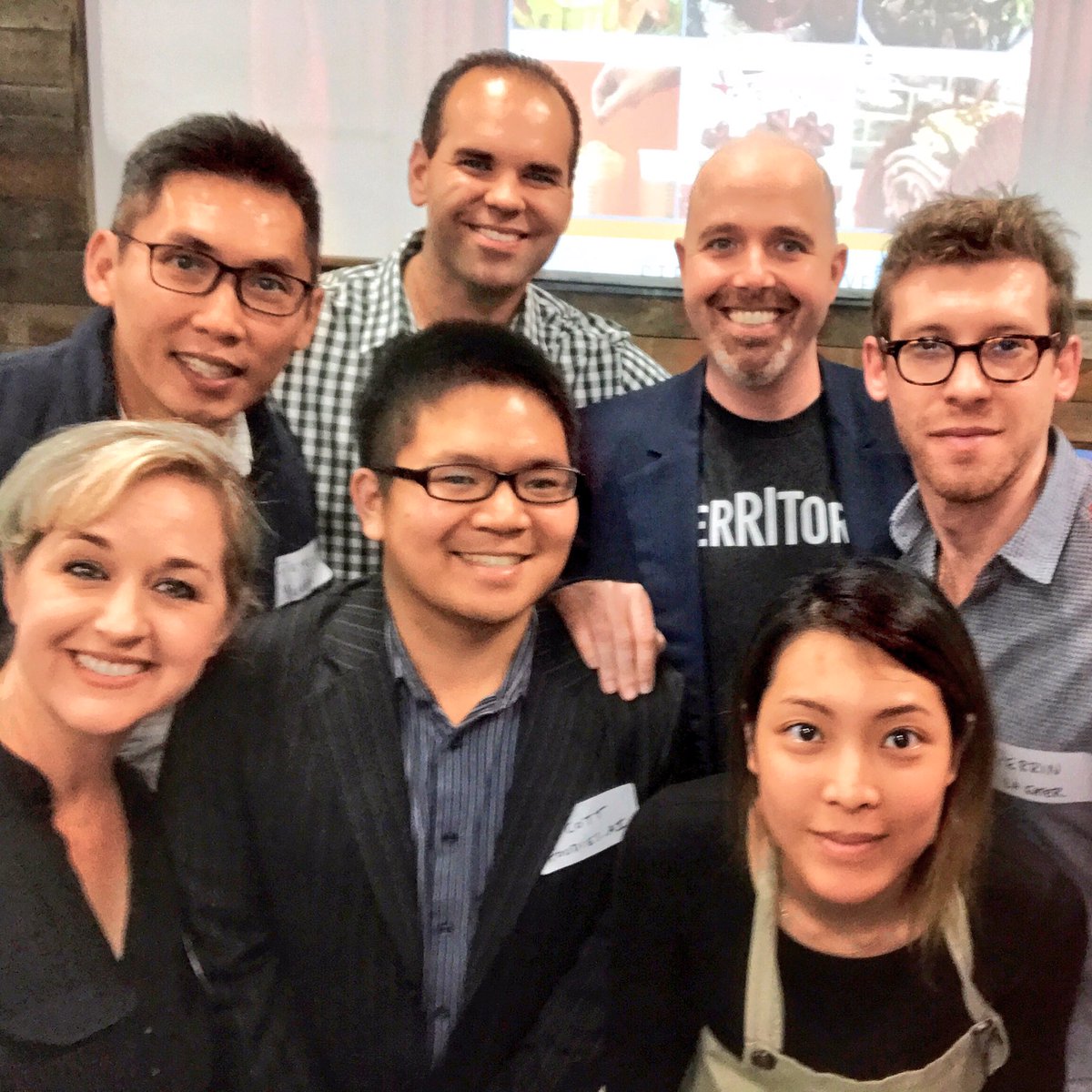 Highlights
YOUR STARTUP
Your food product must taste great or any amount of tech, social media or influencers will not help. Find your target audience and reach out with promos and influencers, said Josh Krieger, founder of Territory Foods.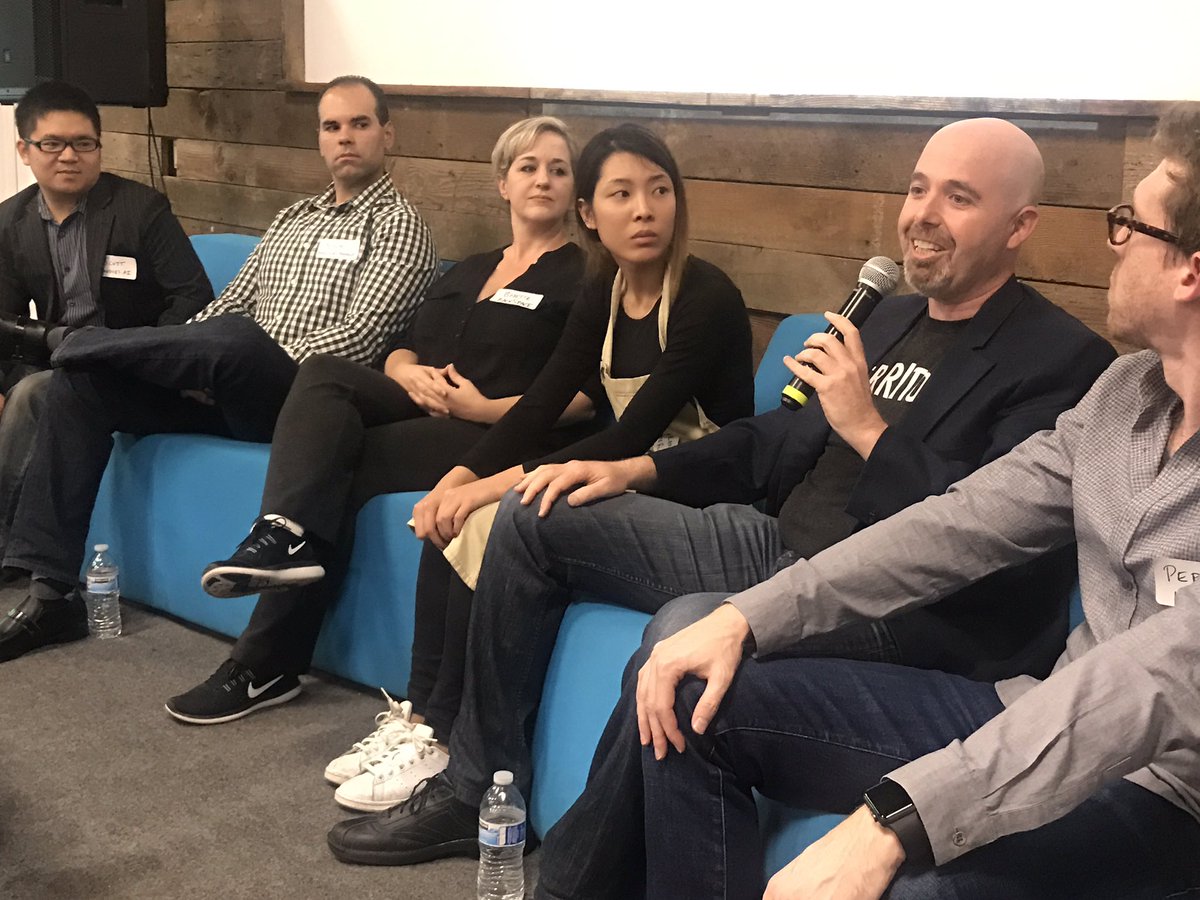 Develop a consistent brand and voice to your food content – from pics to video to reviews – and people attracted to that will want to work with you, said Perrin Davidson of LA Eater which has worked with influencers and chefs.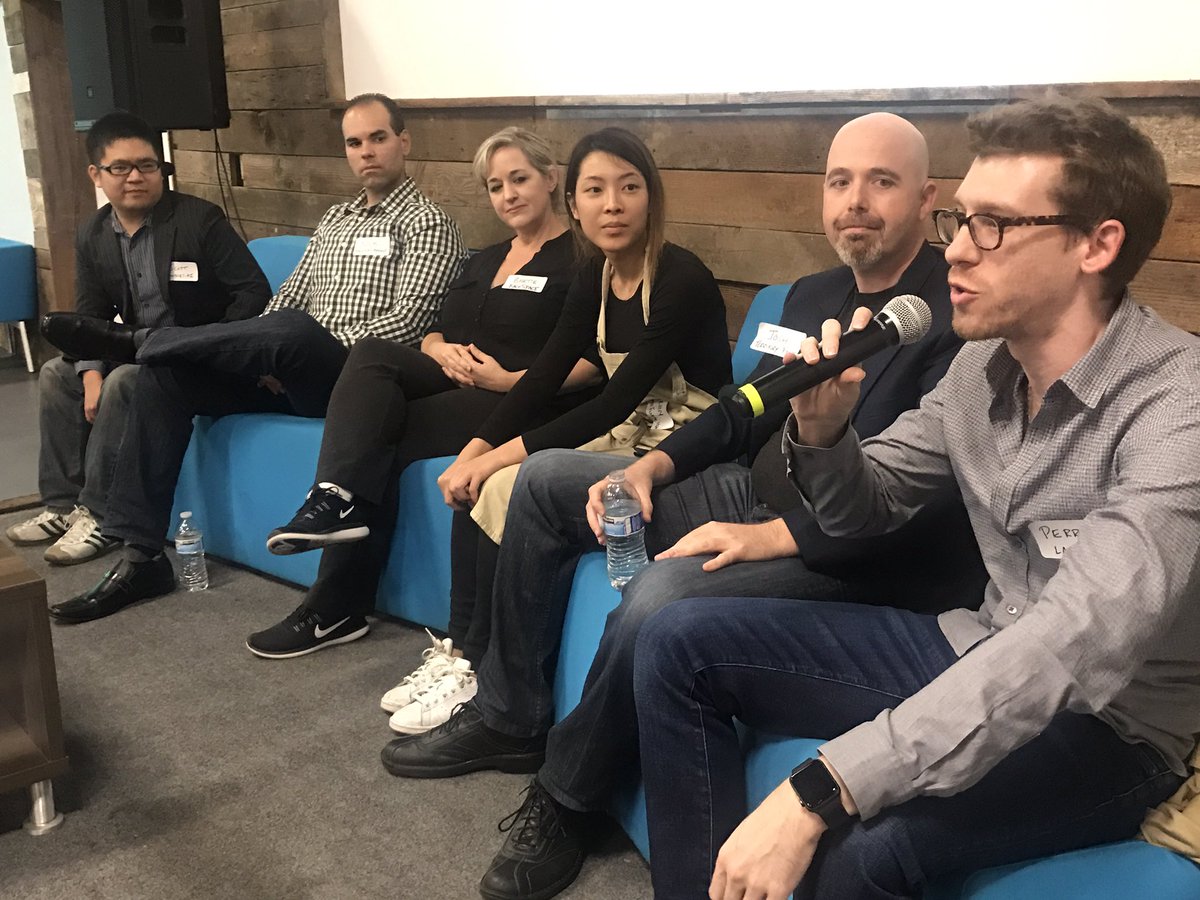 Do market / competitive research: if you realize that there's no way to find out what gluten free options there are at night, then add feature to your app, said  Scott founder of Foodies.AI. His chatbot lets you type in what kind of restaurant you are looking for in plain English in to a text message, and the bot returns restaurants that meet your criteria. No downloading app required.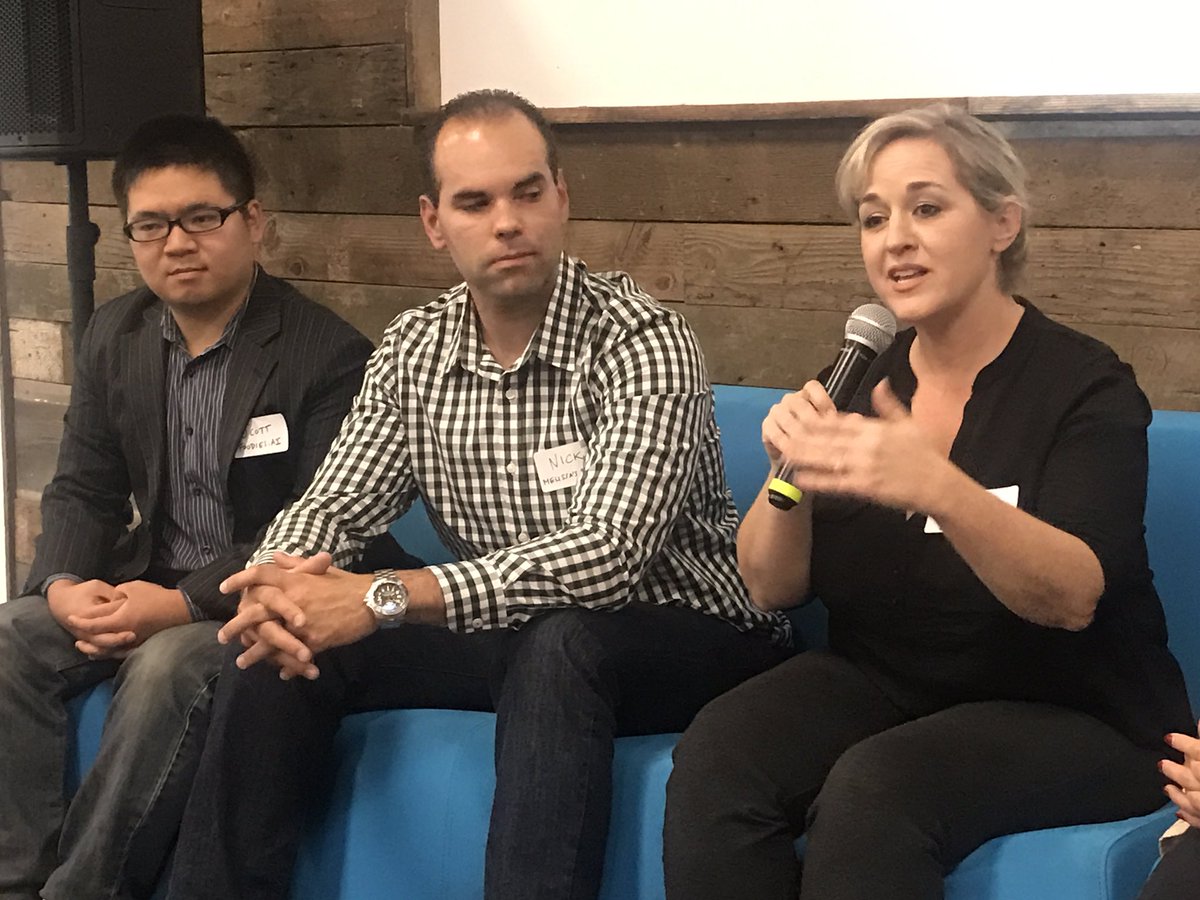 INFLUENCERS
Research your influencers and chefs you work with. If you want a chef to be on your online show, podcast or video interview, research to find out when they will be promoting their book, show, or tour and they will more likely to respond, said Babette Pepaj of Bakespace recipes publishing and Cookbook Cafe app founder.
When doing outreach to a chef or influencer, start by asking / complimenting them about their recent recipe, food or Instagram pic, several speakers said.
Pick influencers that work with your branding. Melissa's Produce likes to educate people about their produce. The company works with influencers who are good photographers and good educators, said Nick Quintero, Director of Digital Marketing.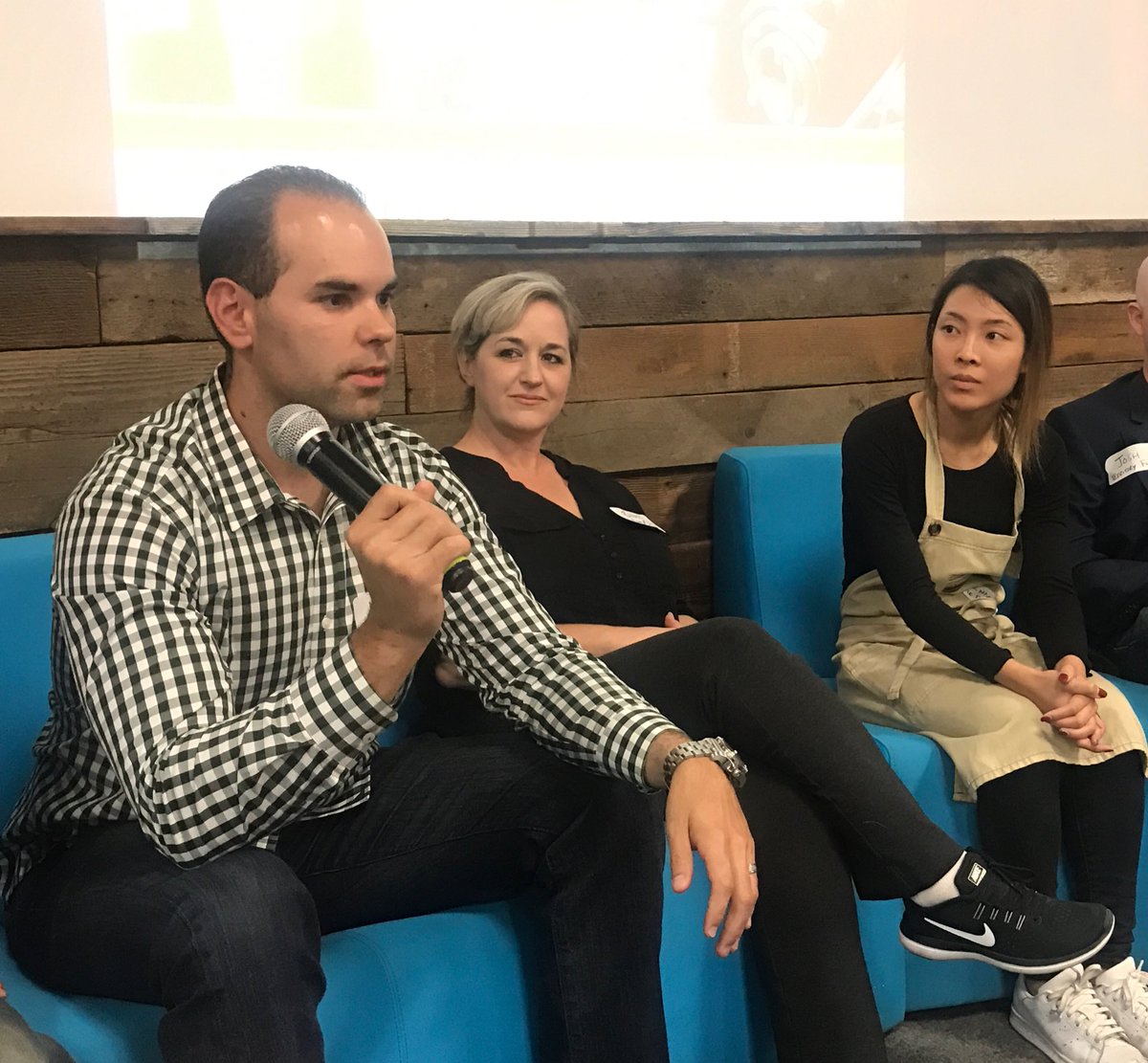 INSTAGRAM 
Tips to good food photos: Brightness, color, gooey foods, action like hands or utensils interacting with food. Lighting is key: sit by window at a restaurant during the day instead of at night to make sure it's well lit
Pick a color palette consistent with your brand and be consistent, said Jenny Zheng, owner of Little Fluffy Head cheese tea in downtown LA. She said her Instagram palette uses bright colors and pastels (which go well with tea and white foam).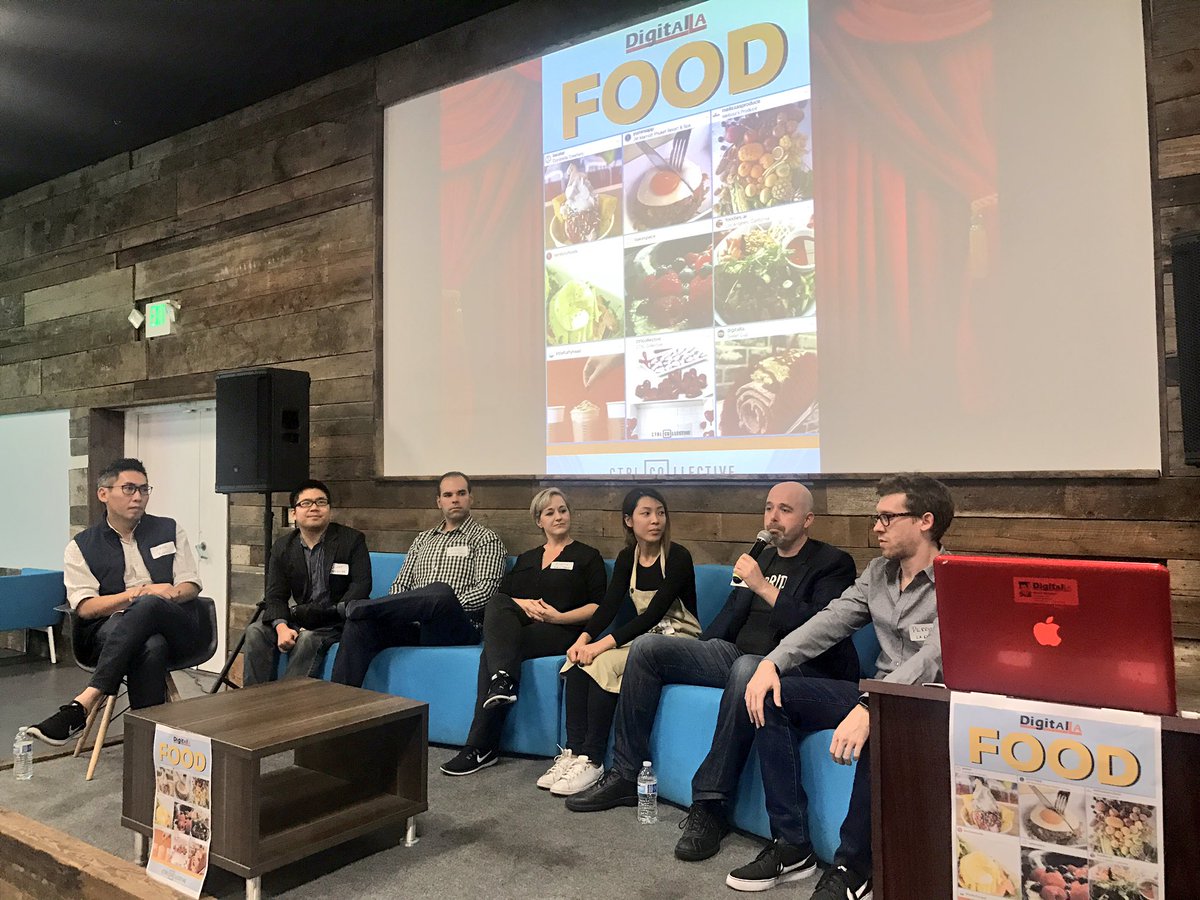 Thanks to our speakers!
Nick Quintero, Melissa's Produce, Digital Marketing Strategist. With nearly six year's at Melissa's, Nick implements and grows Melissa's consumer facing digital platforms and leads digital marketing education. He primarily focuses on brand partnerships, digital brand strategy, and team leadership. @ThatsNickQ @MelissasProduce
Babette Pepaj, BakeSpace, Founder/ CEO. The cooking publisher community BakeSpace has earned over a dozen Webby Award honors including "Best Social Network". Babette founded the TECHmunch food blogger conference which hosts events in cities across the US and in Canada. She also founded the DIY cookbook app Cookbook Cafe that allows anyone to publish, market and sell a cookbook as an ebook & ipad app without the need of hiring a designer or app developer. @BakeSpace
Scott Tamura, Foodies.ai, Founder. Foodies.ai uses AI technology to hel you find your favorite dishes nearby, wherever, whenever. While still in beta, Foodies.ai has experienced 153% user growth last month. Foodies.ai is part of LA Chamber's Bixel Exchange EIR startup accelerator. Foodies.ai will be speaking at the upcoming AI Expo in Silicon Valley.
Perrin Davidson, LAeater, Co-Founder. LAeater shares reviews of great food at reasonable prices. Exclusively sharing establishments that obtained an all-around score of 8/10 or better based on food quality/taste, environment and service. Reviews are built around an emoji-based score and an #eaterfact for a quick take away. @LAeater
Jenny Zheng, Little Fluffy Head, owner of cheese tea restaurant in downtown LA
Joshua Krieger, Territory Foods, Founder of home delivery of ready-to-eat meals
Pete Wong, Founder, Yummi app which lets foodies leave a digital food-print of restaurants they've visited, and share their history with friends.
Thanks Melissas Produce for bringing snacks!
Thanks Little Fluffy Head cafe for bringing samples of these tea for us to try! Delicious!