Latinx startups and creators shared their inspiring stories at our Digital LA – Digital Latinx panel in our celebration of Cinco de Mayo on May 5 via Zoom.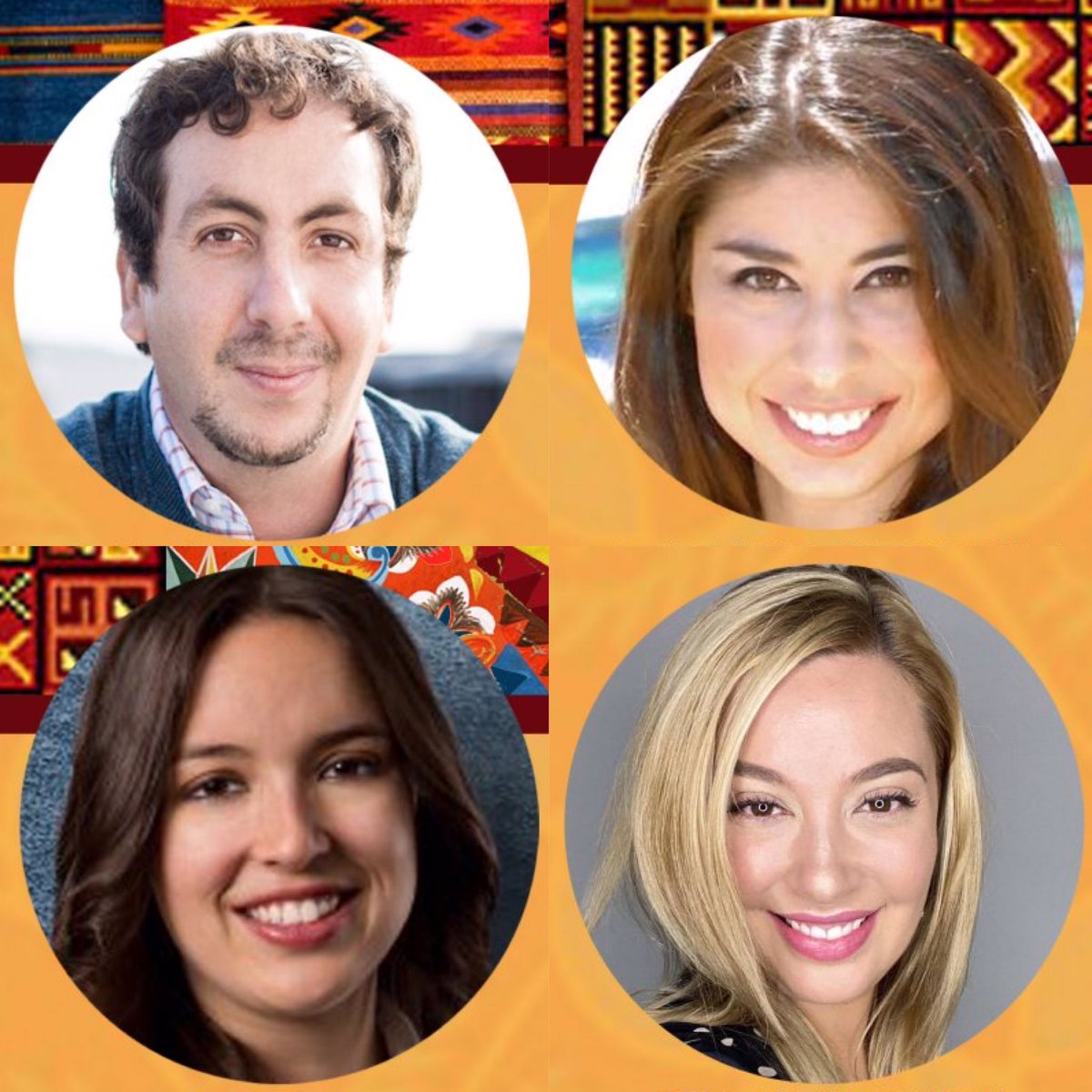 Several of the speakers startup ideas formed when they were traveling internationally from Mexico to Venezuela.
Adriana Herrera had the idea for EpicHint, a cannabis knowledge exchange startup, when she was solo traveling in Mexico from surf break to surf break. She was given a grant by Facebook to develop her engineering skills, so she was able to build the full-featured platform quickly, with rapid iterations.
Arturo Perez is founder of Kluge Interactive design agency, which has designed dozens of sites for LA companies, including our Digital LA and Silicon Beach Fest web sites. Several of his designers and developers are based in Venezuela, providing employment in the struggling economy. One of his Venezuela staff expressed interesting in making a VR fitness game. His small nimble team quickly created the Synth Riders VR music game, which increases physical activity. The game released in February, and the timing was perfect: During the pandemic, Synth Riders has seen a spiked increase in downloads, time spent, and revenue.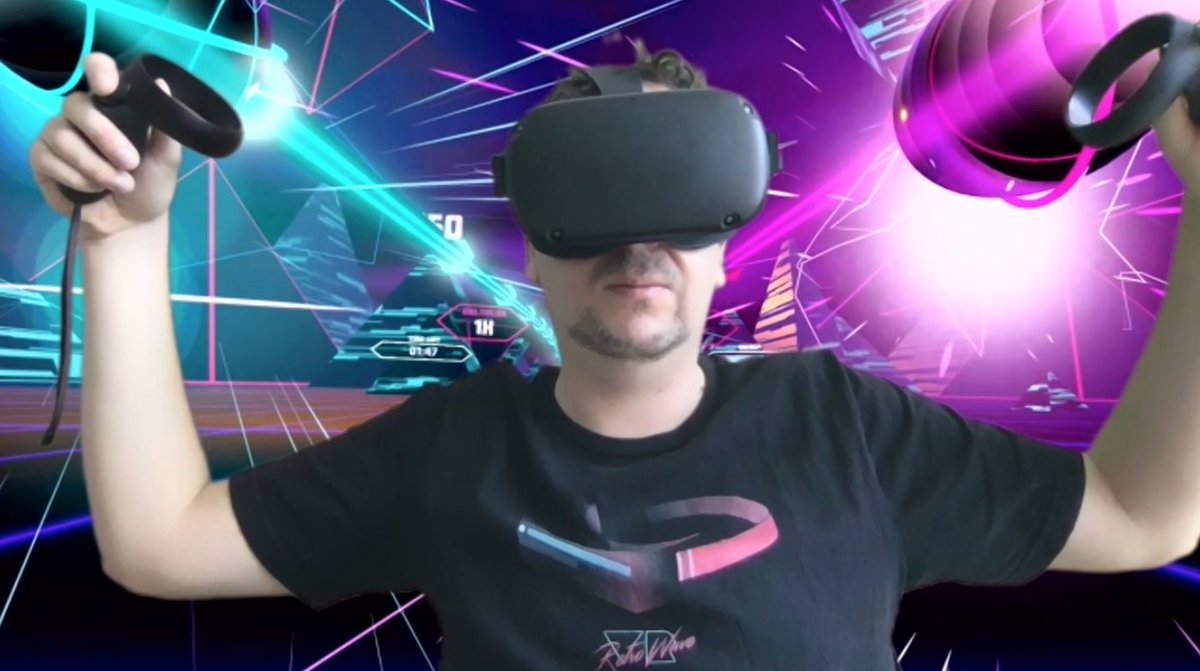 As an attorney at Stubbs Alderton, Celia Kirchner helps startups with making sure their company set up, incorporation, terms and conditions, partnerships and deals are in legal order. Making sure your legal forms when you're starting can save much headache and additional legal costs later. She said Stubbs Alderton is currently offering startups a package deal flat fee of services to get them up and running. Currently, she's seeing a lot of activity in data privacy and security. She said she enjoys working with startups to help them with their ideas and build their companies. She encourages people to think of their lawyers as partners who can help, not guardians who say no.
Artist Paloma Rush started performing at a young age. She is a vocal teacher by day, which gives her flexibility with her singing performances. She uses social media, especially Instagram, to promote her performances and her songs on Spotify.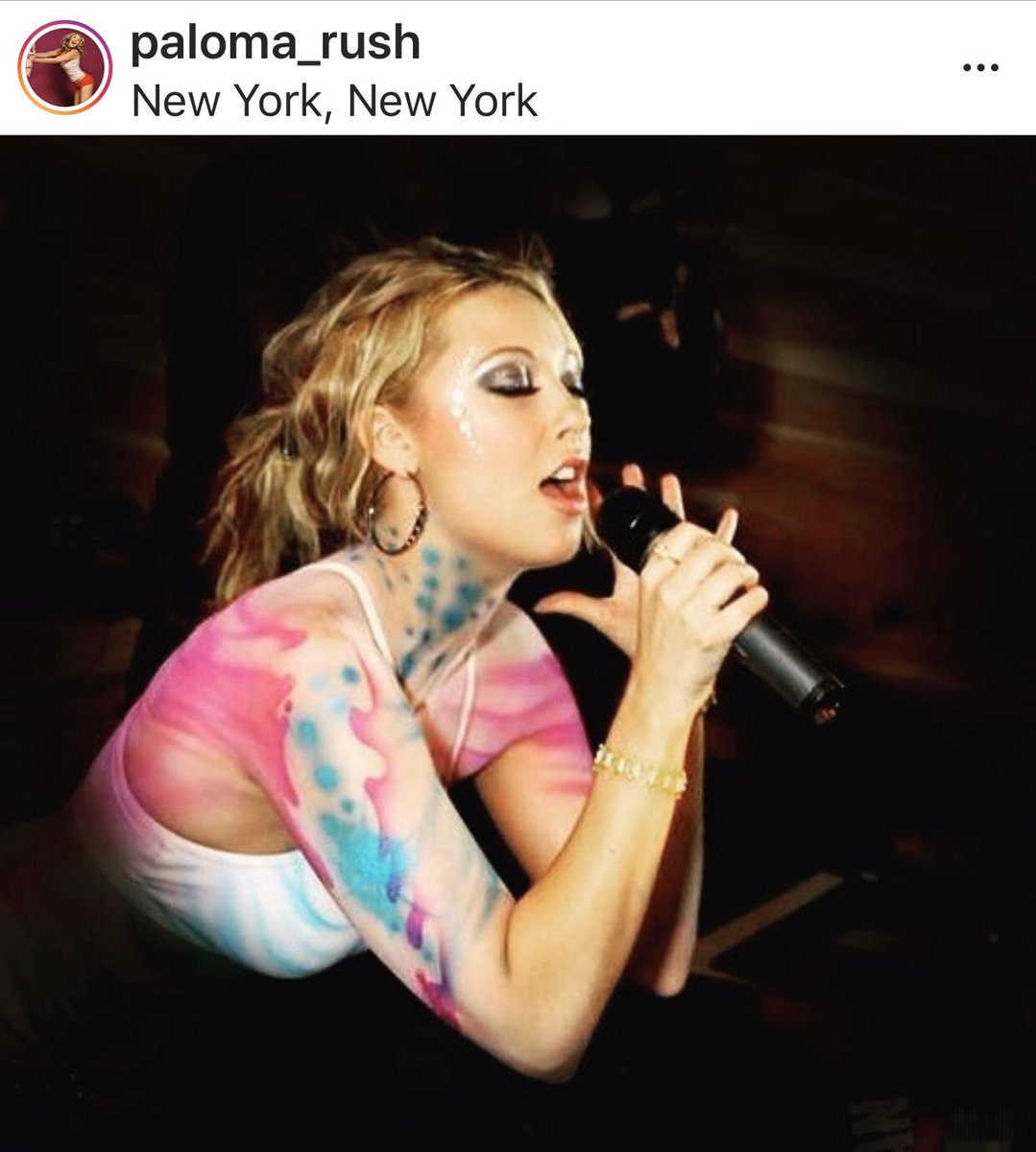 She said that before the pandemic, students would come to he studio for voice lessons. When the pandemic hit, she moved her voice lessons online via FaceTime, which has worked well.
Our panel was a bit of a reunion, as three of the four speakers spoke on our Digital Latino panel exactly 5 years ago on Cinco de Mayo, at a Mexican restaurant in Hollywood.
Paloma Rush previously performed at our Digital LA – post-E3 Band Jam in downtown LA.
After the panel, Paloma Rush performed a set at our Virtual Fiesta via Zoom.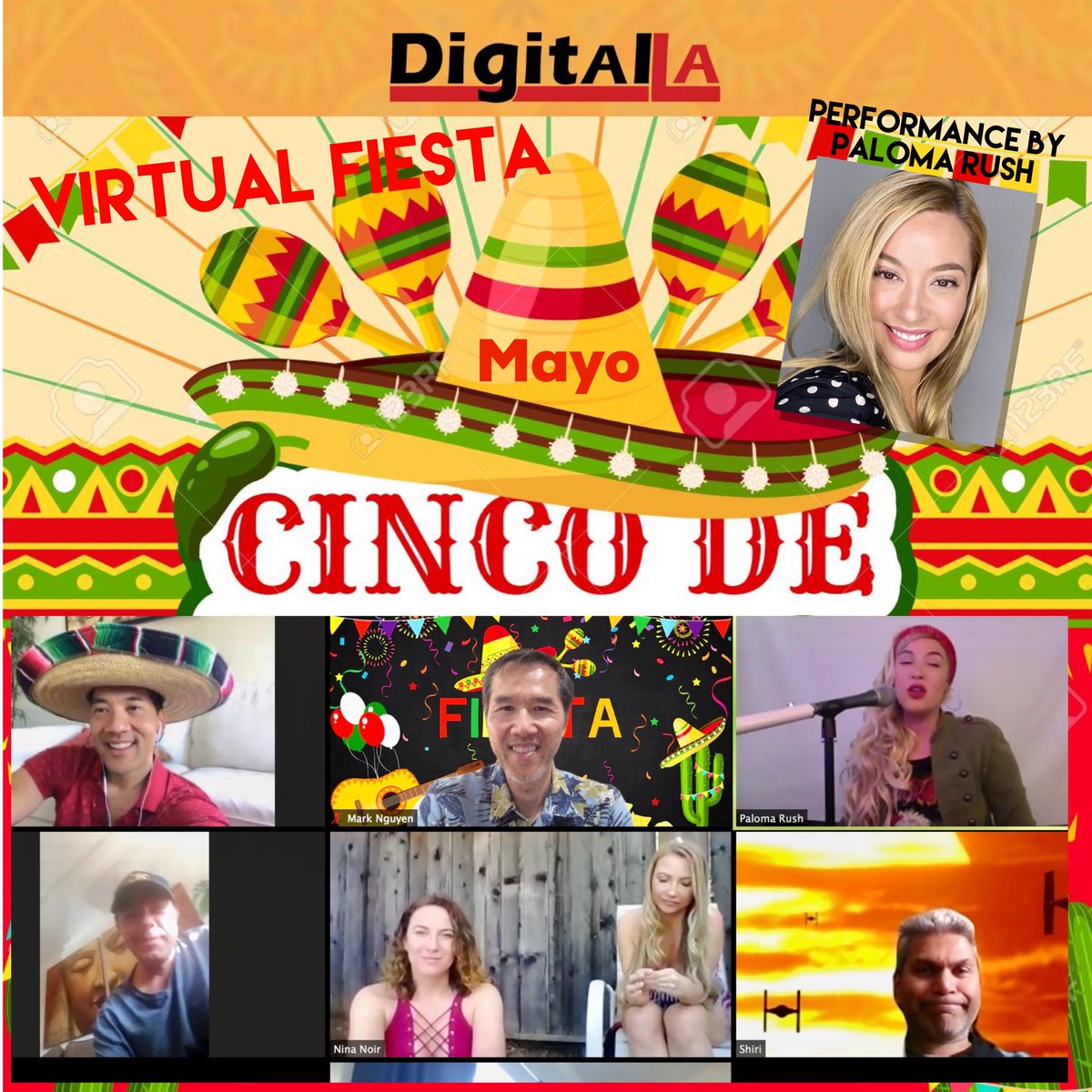 Thank you to our speakers for your inspiring stories!
Adriana Herrera, EpicHint, Founder, CEO, CTO. EpicHint is a cannabis knowledge exchange. We organize the world's credible cannabis information and make it accessible and useful to grow cannabis careers, dispensaries, cannabis brands and other businesses.
Arturo Perez, Kluge Interactive. Arturo is the founder of Kluge Interactive, a creative technology studio that delivers digital experiences for clients such as the City of LA, Activision, Deloitte and a wide range of B2B tech companies. He is also the creator of Evenings at the Loft, a design event series which has taken placed at locations such as Google, Hulu and Headspace. Recently, Kluge published and released Synth Riders, a VR music rhythm game based in a retro-futuristic setting that is proving to be a new way for VR enthusiasts to work out and get fit. In the middle of these uncertain times, Kluge is using its digital expertise to bring remote design thinking workshops to its clients and partners, a Zoom version of its event series for its community, and weekly fitness sessions for its growing VR player base.
Celina Kirchner, Stubbs Alderton & Markiles, Attorney. Celina is a full-stack attorney who counsels clients primarily in the advertising and digital media, internet, software, and technology industries. She has significant experience in business litigation and corporate transactions. Celina frequently works with companies of all sizes in the technology and digital media fields. Her experience includes from drafting formation documents, negotiating contracts and vendor agreements, assisting in resolution of contract disputes, pre-litigation dispute resolution, all aspects of litigation, and execution of mergers and acquisitions.
Paloma Rush, artist. Paloma Rush writes all the songs she records. Bilingual and bicultural, raised back and fourth between California and Central Mexico, her songs have been featured on Pose FX, MTV's "Real World," "Bones," E!'s "Keeping up With The Kardashians" and "Bad Girls Club". She is @Paloma_Rush on Instagram, and she is also on Spotify and SoundCloud. palomarush.com