Disney Accelerator held its fifth demo day featuring seven startups including social TV, mixed reality, mobility and educational content on the Burbank lot.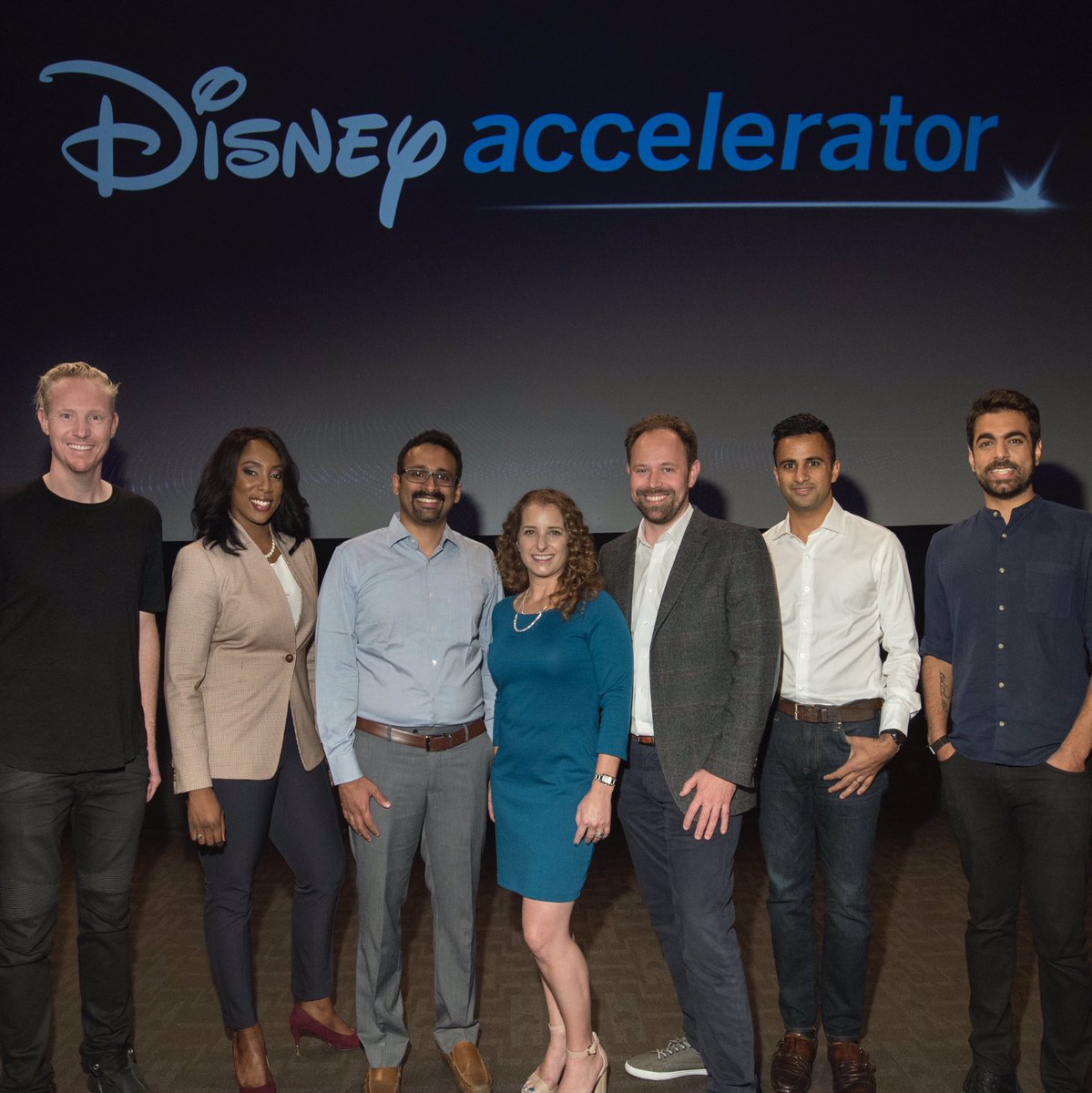 Disney CEO Bob Iger introduced the companies, saying that innovation has been and will continue to be an integral part of the Walt Disney Company.
Previous Disney Accelerator alums include Sphero, which combined its gyroscopic remote-controlled balls with Star Wars BB-8 branding to create the Sphero BB-8, a sell-out toy when it was released with Star Wars: The Force Awakens.
The seven companies have been receiving mentorship from and access to the various Disney divisions during the three-month program.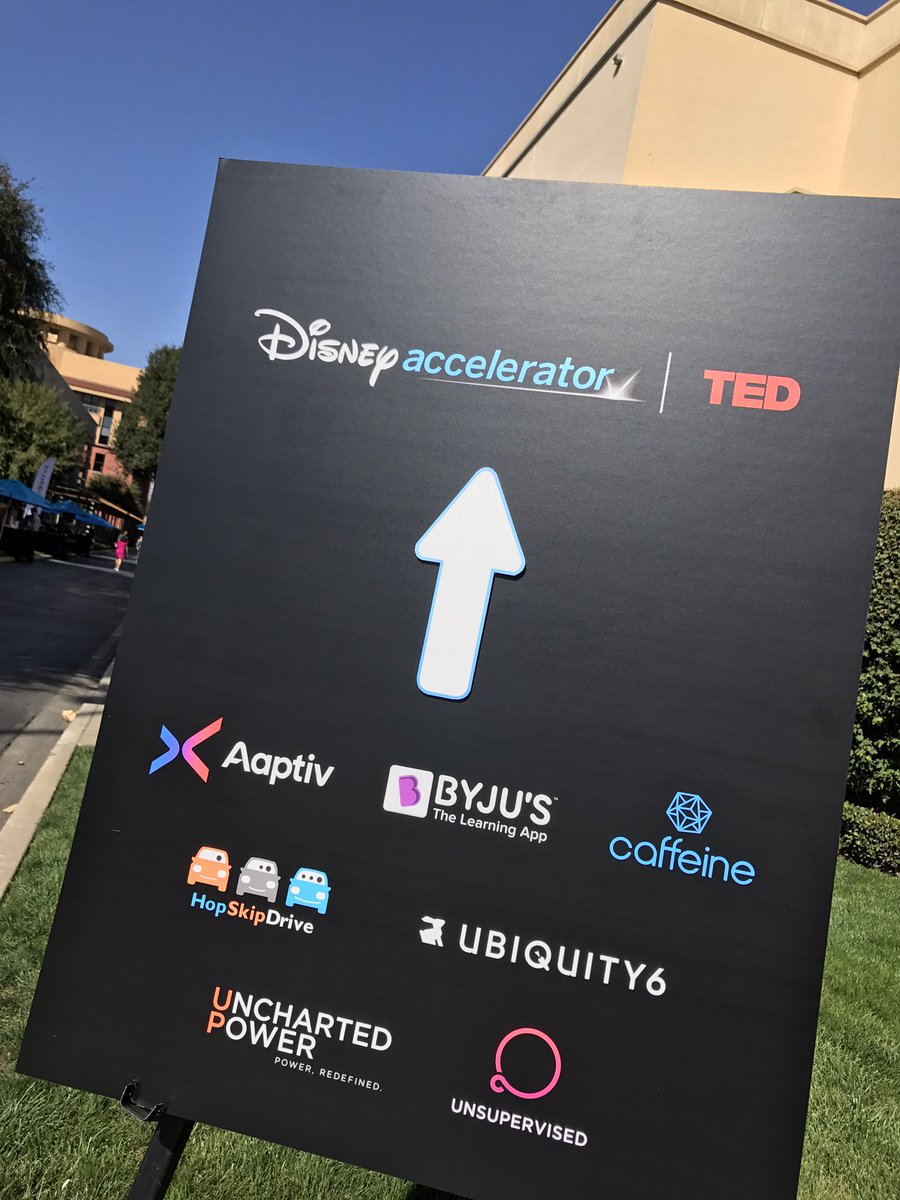 The Demo Day was held at the main theater on the Disney lot in Burbank, usually reserved for movie screenings. The event was livestreamed via ABC News to a public audience for the second time.
In their pitches, most of the startups spent a majority of their 5 minute pitch time emphasizing the problem they were trying to solve, often omitting revenue models, traction (existing customers, clients and revenue), team bios, and partnership announcements. The previous Disney Accelerator classes, and most startup pitches, include these topics as industry standard.
Meet the seven startups:
Hop Skip Drive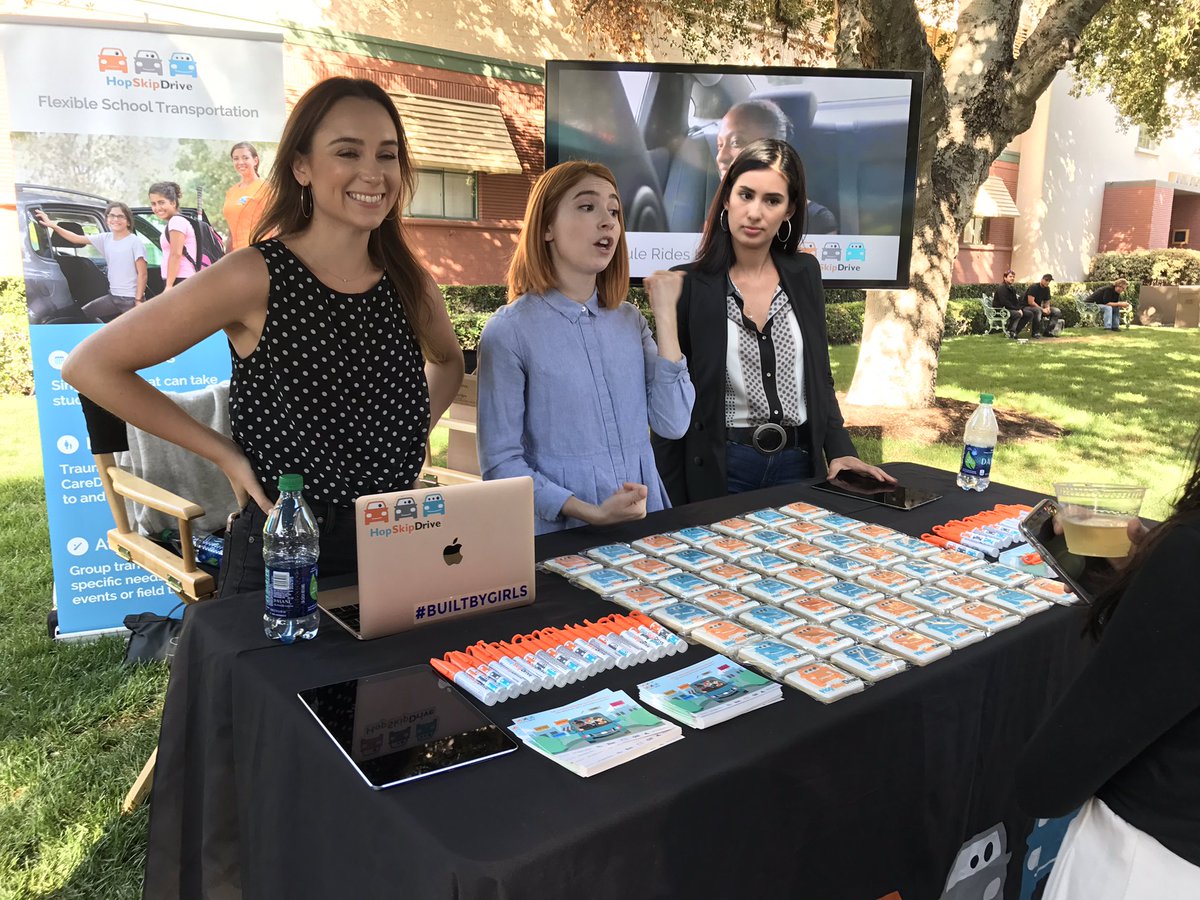 Based in downtown LA, Hop Skip Drive has been part of the LA tech ecosystem for a few years. Hop Skip Drive is like a Lyft for kids. Parents can use the app to summon carefully pre-screened and pre-approved known drivers to pick up their kids for sports practice or other activities, saving parents time from driving all over LA. Hop Skip Drive has high parent trust and satisfaction, and has expanded to Orange County and other cities (this was not mentioned in the pitch).
ByJus, based in India, is an education app that teaches students with engaging, entertaining videos via human hosts and animated graphics. The app has been a huge success in India, with more than 25M downloads, and students use it about an hour a day. ByJus announced plans to launch with Disney-branded educational entertaining content, like learning to count or play games with Toy Story, Incredibles, or Cars characters.
Caffeine online social TV platform lets you watch pre-approved TV shows, esports, and awards shows with friends interacting and commenting via live chat.
Aaptiv creates audio workouts featuring energetic entertaining audio-trainers with synced music to motivate you as you run, bike, spin, or do yoga or mediate. Aaptiv users exercise three times the national average.
Ubiquity 6 seeks to create shared AR mixed reality games that use your mobile phone to scan in an environment, add AR characters, and interact in these mixed reality experiences with your friends. Adding digital Disney characters or environments would be a terrific application.
Uncharted Power works to ensure communities worldwide, including developing countries, have access to power so they can access the Internet for educational and entertainment content
Unsupervised. 
After the pitches, TED presented a talk with an expert who discussed the fact that the U.S. does not yet have a media company that inspires the same trust as Alibabi in the China, which people use for entertainment, search, shopping, travel, social, and others. U.S. companies tend to operate in one or two of these areas. What will be that media company?