Walt Disney Animation Studios announced today that its newest theatrical short, "Far From the Tree," will make its world premiere at the 2021 Annecy International Animation Film Festival. The premiere screening will cap off the Festival's 60th anniversary celebration program on Tuesday, June 15. The new scifi African animated series Iwaju coming to Disney+ will also be featured.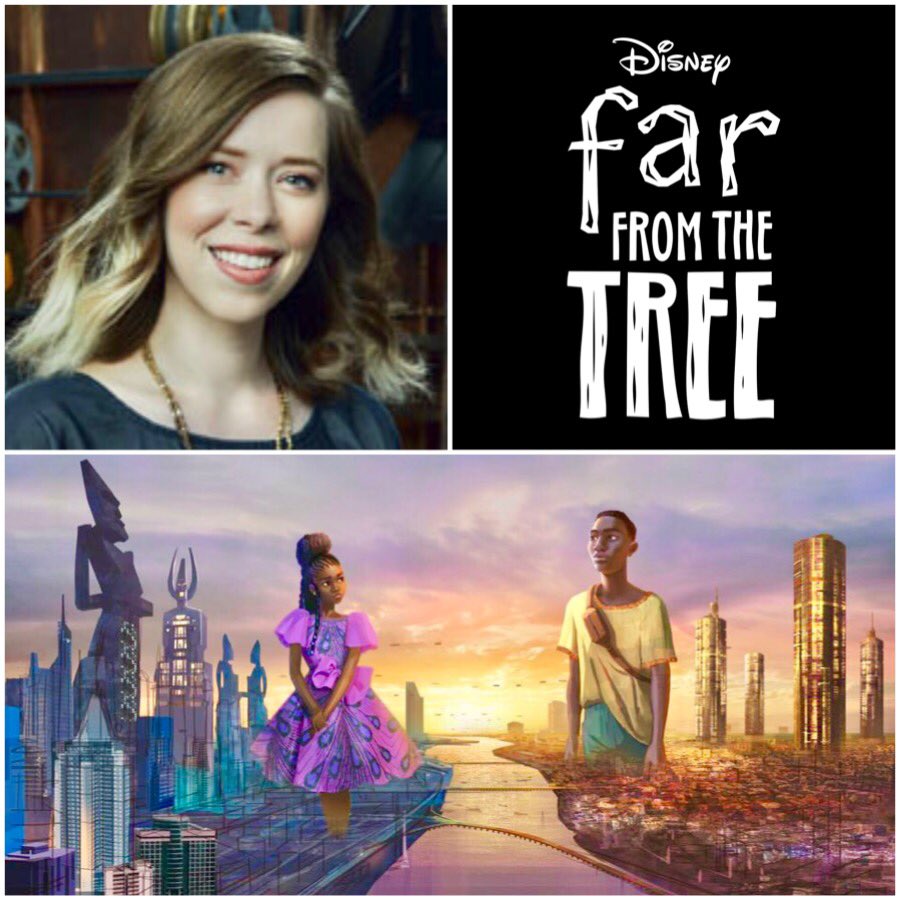 Far From the Tree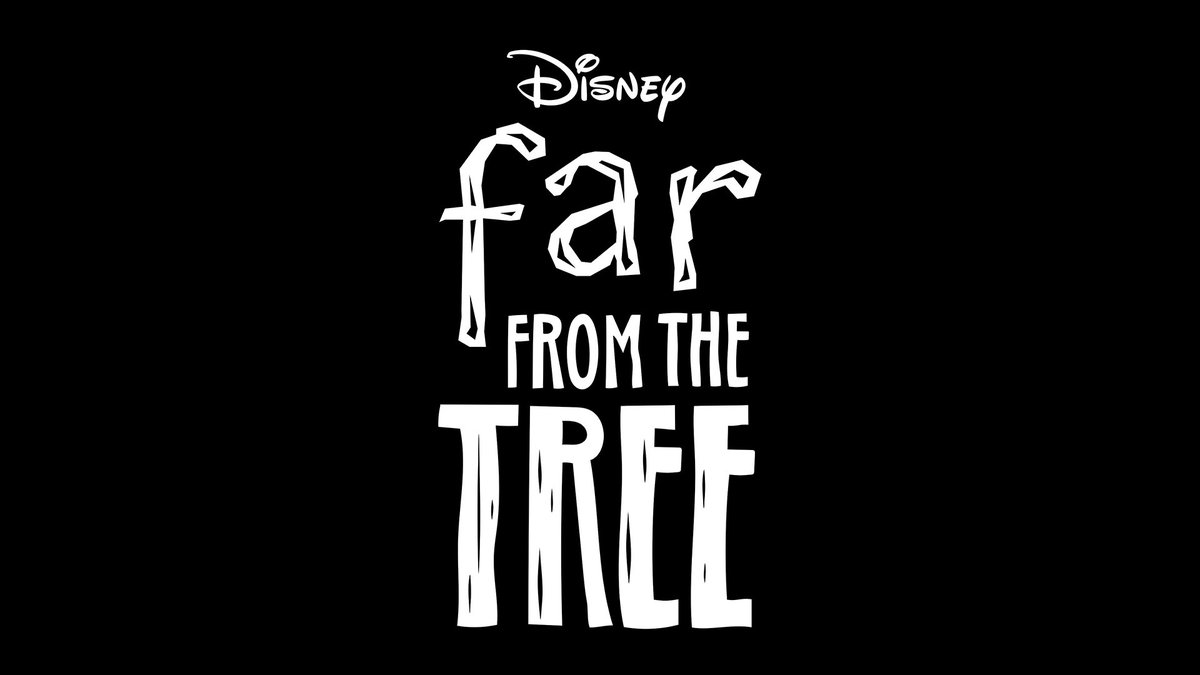 In "Far From the Tree," curiosity gets the better of a young raccoon whose frustrated parentattempts to keep them both safe. The short will make its theatrical debut to audiences aroundthe world with Disney Animation's upcoming feature film, Encanto, later this year.
"Far From The Tree" short is directed by Natalie Nourigat, an LA-based director, writer, and storyboard artist. She is currently a story artist at Disney Animation Studios in Burbank. She also directed the short film, "Exchange Student," which was released in January 2020 with Disney Animation's Short Circuit Experimental Films. Nourigat presented "Exchange Student" before the Annecy Festival audience in 2019.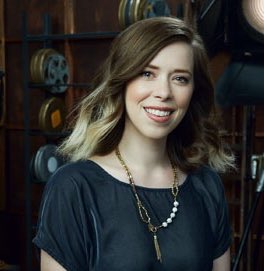 Natalie was one of Variety's Ten Animators to Watch in 2019. She has done work for dozens of brands, and is author of "I Moved to Los Angeles to Work in Animation" book.
Following the tradition of the Oscar®-winning short "Paperman" and the Oscar®-nominated short "Get A Horse!" the Annecy Festival premiere of "Far From the Tree" marks a decades-long partnership between the Festival and Disney Animation.
"Annecy is such a special place for me," shares Nourigat, "and I am thrilled to bring my second animated short film to the Annecy International Animation Film Festival. While I wish I could be there to present 'Far From the Tree' in person, I am honored to join the Festival on the virtual stage."
Iwaju
Based on a sci-fi African comic book set in Lagos, the new Iwaju animated series will launch on Disney+ in 2022. At the Annecy Festival, a Iwaju sneak peek will be revealed on June 16 with Walt Disney Animation Studios' chief creative officer Jennifer Lee, Kugali filmmakers Ziki Nelson, Hamid Ibrahim, and Tolu Olowofoyeku, WDAS VFX Supervisor Marlon West and Head of Story Natalie Nourigat.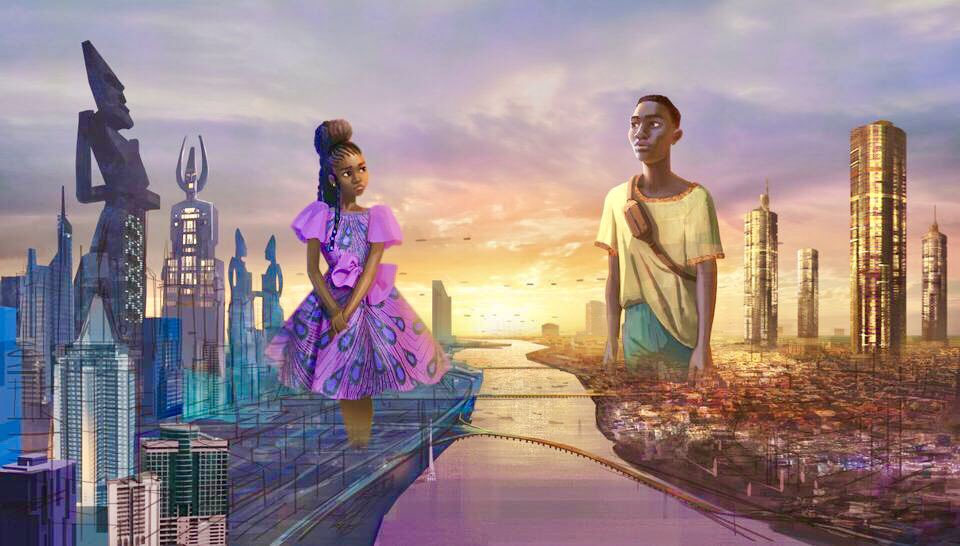 They will present a sneak peek at their first-of-its-kind collaboration, animated series "Iwájú." This is the first time, anywhere, the creative leadership of Kugali and Disney Animation will appear together.
Us Again
Closing out the Annecy Festival on Saturday, June 19, will be a special screening of the DisneyAnimation theatrical short, "Us Again," a poignant story told through dance and music, fromDirector Zach Parrish ("Puddles") featuring choreography by award-winning choreographers/dancers Keone and Mari Madrid ("World of Dance") as well as score byacclaimed composer Pinar Toprak (Captain Marvel). Set in a vibrant city pulsating with rhythm and movement, "Us Again" follows an elderly man and his young-at-heart wife as they rekindle their youthful passion for life and each other on one magical night. The short premiered intheaters alongside Disney Animation's Raya and the Last Dragon earlier this year.
Festival Artistic Director Marcel Jean adds, "For decades, Disney Animation's continued supportand enduring relationship with Annecy International Animation Film Festival has produced incredible experiences for our Festival attendees, and we're looking forward to another exciting lineup of events with these acclaimed Disney filmmakers."
Additional Panels from Walt Disney Animation Studios include:
Carried Away: Disney Animation's Approach to Story. Join Walt Disney Animation Studios' story artist Carrie Liao to hear about her journey to Disney and storyboarding on feature-length animated films such as Raya and the Last Dragon.
How To Make Your Portfolio Stand Out: A Virtual Coffee with Walt Disney Animation Studios. Join three Walt Disney Animation Studios artists and their artistic recruiters for a coffee chat and Q&A. Hear about their career journeys, how they approached creating their reels and portfolios, and ultimately, what stood out about their work to hiring leaders when they applied for their roles. You'll meet current and past Trainees as well as pro artists, and hear insights from the Disney Animation recruitment team. Speakers: Alessandra Rodriguez, Keneth Leoncito, Lior Lev, Erika Becerra, Matt Roberts