Disney On Ice presents Mickey's Search Party ice skating experience comes to Southern California this holiday season with acrobatic and aerial stunts featuring Coco, Frozen, Moana, Beauty and the Beast, Aladdin, Toy Story and The Little Mermaid.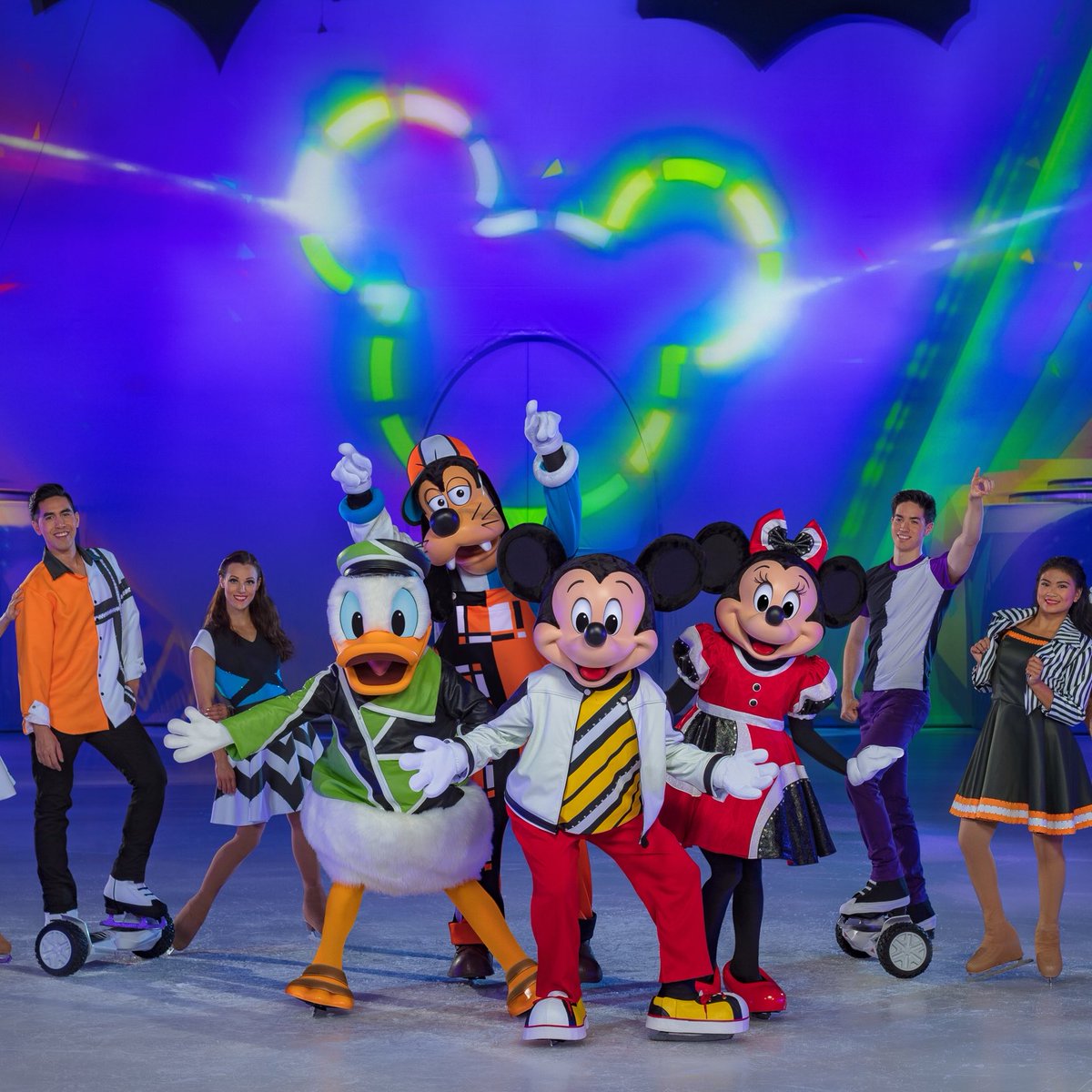 This family-friendly is perfect for families with kids during the holidays. It includes ice skating ice dancing, aerialists and some pyrotechnics. It's fun for all ages. Kids will love seeing their fave characters IRL, and adults will too, in additional to the amazing stunt work.
This all-new show tours L.A, Anaheim, Long Beach and Ontario from December 12 to January 5 (see show dates below).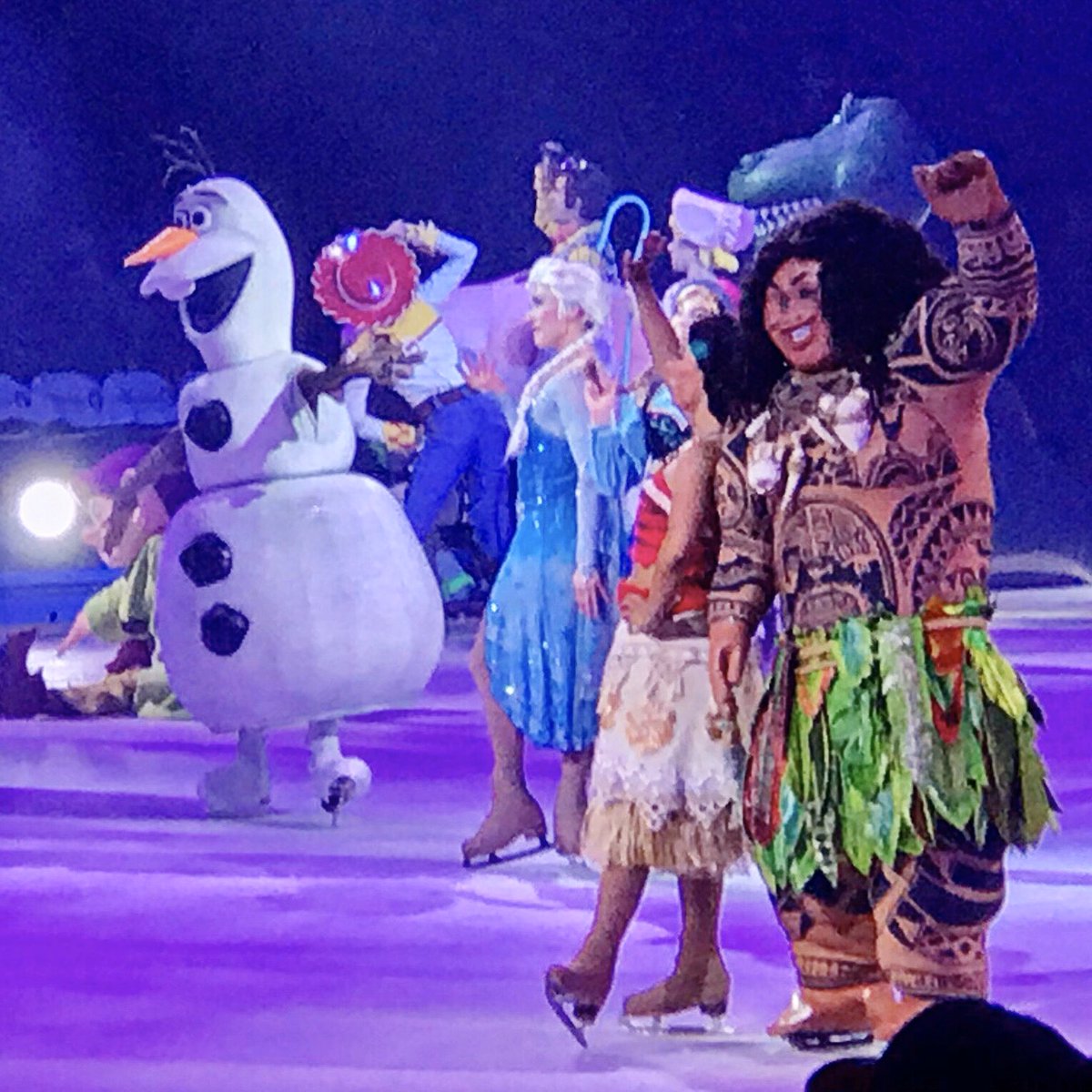 HIGHLIGHTS
The entire show is energetic and fun, made up of several segments, each with a few songs from favorite Disney movies, with ice skating, dancing, and fun.
Frozen: Elsa, Anna, Olaf and Kristoff skate onto ice in the grand finale. Frozen's ice theme is perfect for Frozen on Ice, and the finale delivers. The Frozen segment opens with Kristoff and his ice-cutting crew doing some amazing skateboard style jumps. Energetic Kristoff himself nimbly jumps around on the ice, with a final somersault jump over a block of ice that's amazing. Elsa finishes the segment with Let It Go, with dazzling solo skating and spins.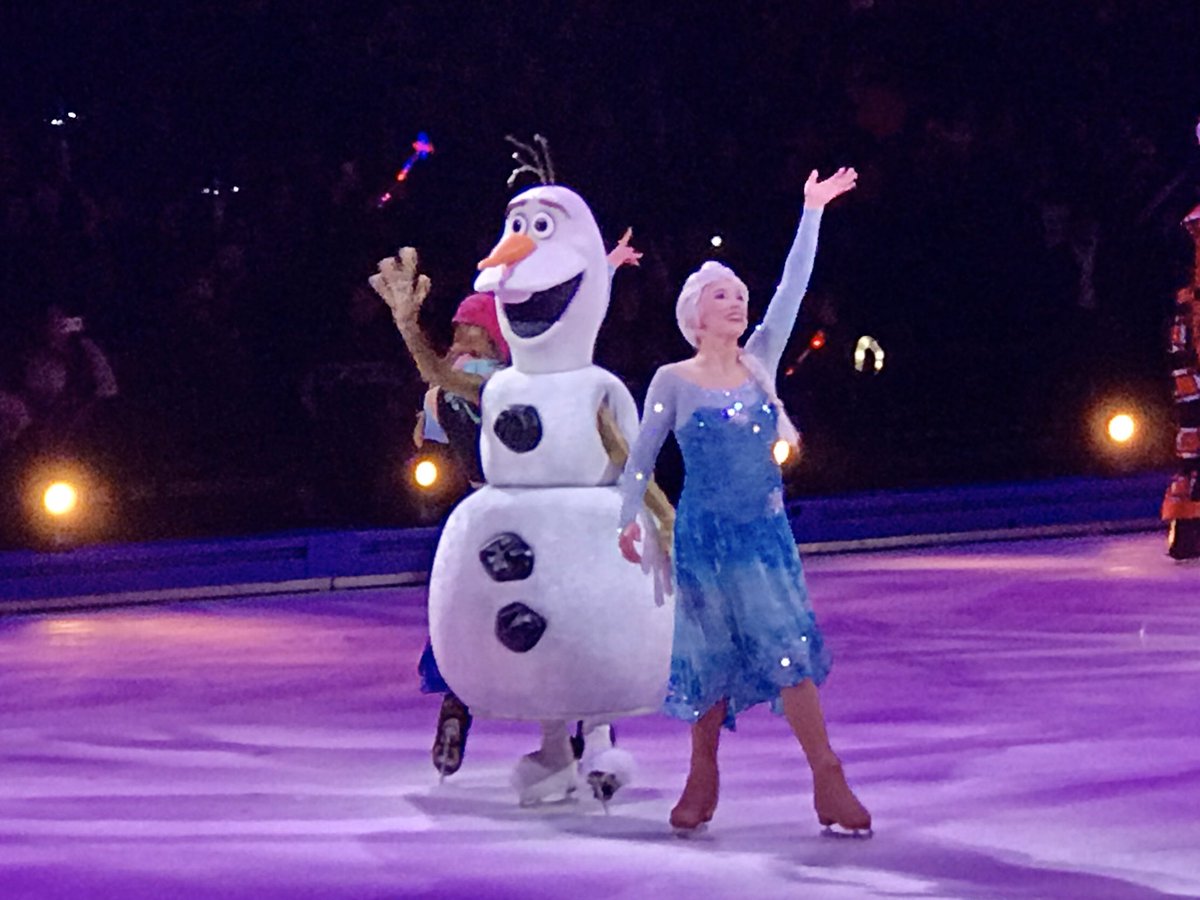 My 6-year old girl niece, wearing her Elsa dress she got for Christmas, watched entranced the whole time. At the end of the entire show, we asked her favorite performances. She said: "First Elsa, Second Elsa, and Third Elsa! She spins the fastest!"
Little Mermaid: Ariel, Eric and Sebastian taking you under the sea, skating around with colorful skating jellyfish, sea creatures, and bubbles. Ariel and Eric perform several couple aerialist spins high in the air which are amazing.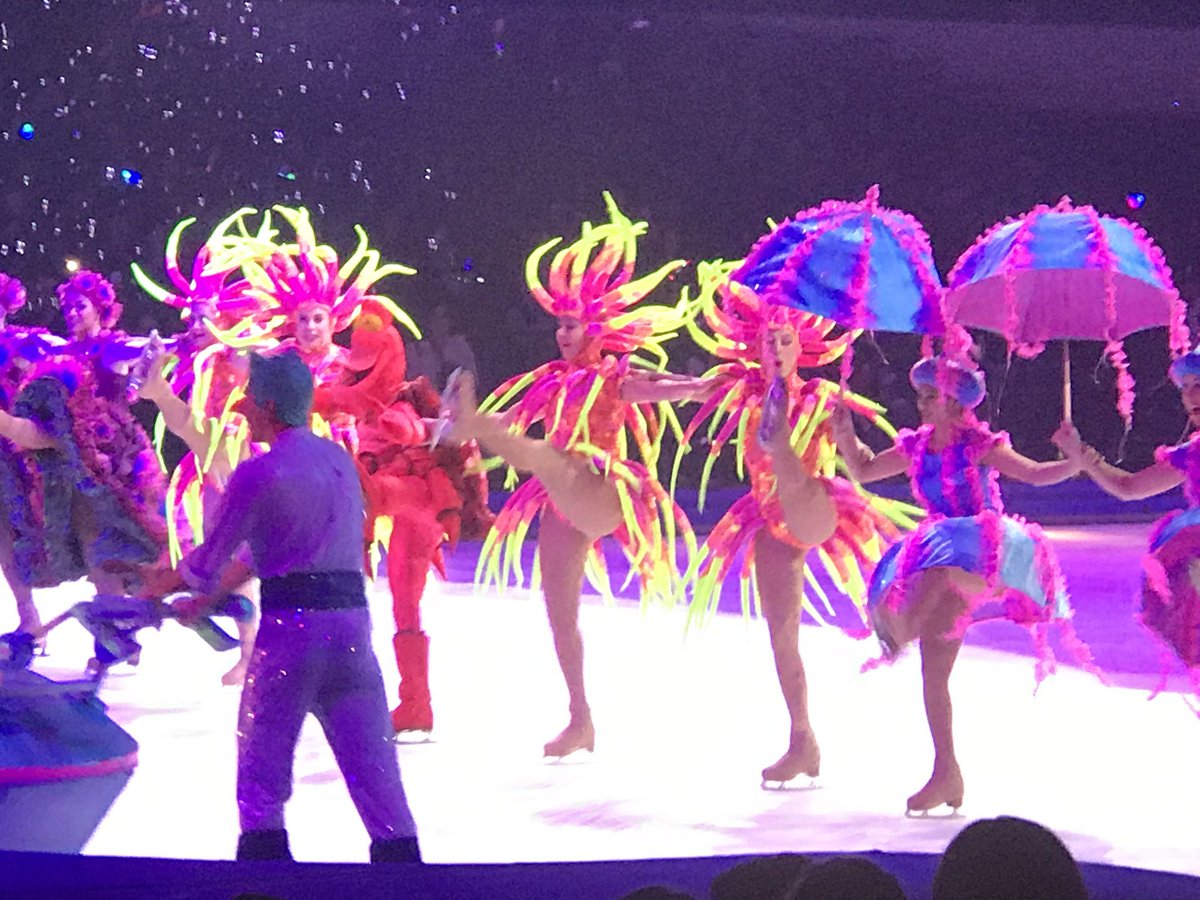 Coco. Miguel and his Day of the Dead crew create a fiesta on ice, with bendy stilt dancers, huge puppets.
Aladdin. Aladdin, Genie and Jasmine dazzle with an Agrobah performance.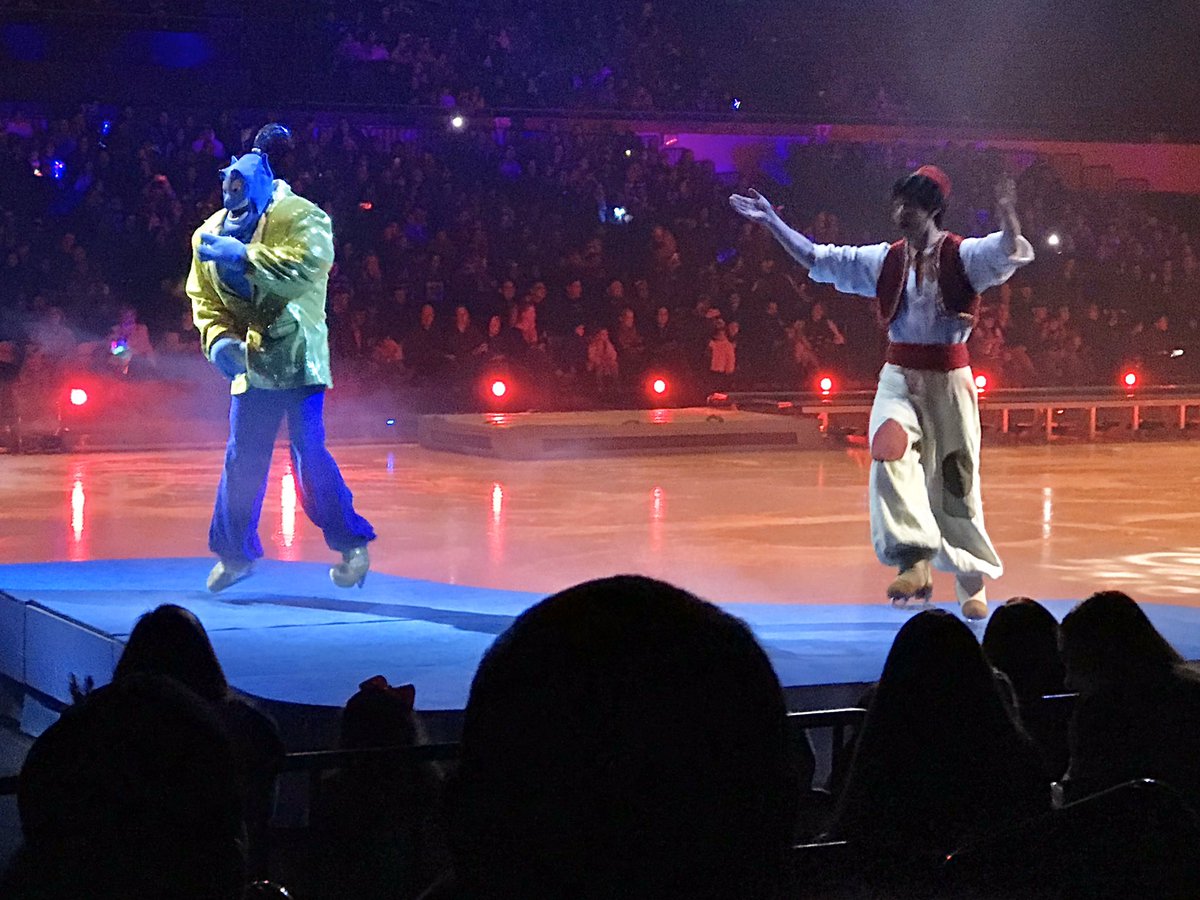 Moana and Maui sail on the ocean with a lava dancer finale.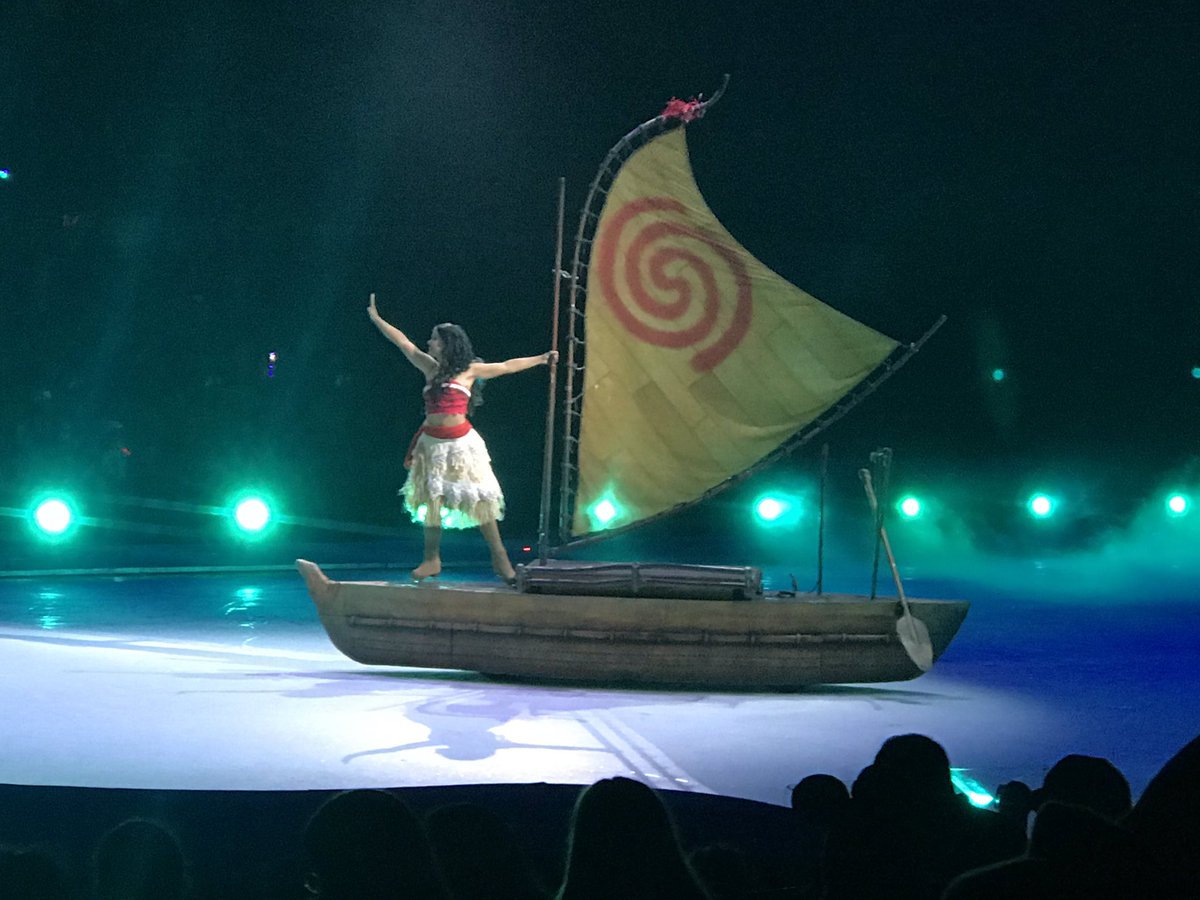 Other segments include Beauty and the Beast with a huge chandelier, and more
The grand finale features ALL the characters – more than 25 – from all the segments ice-dancing on stage. It's magic to all your favorite characters dancing and spinning on stage together.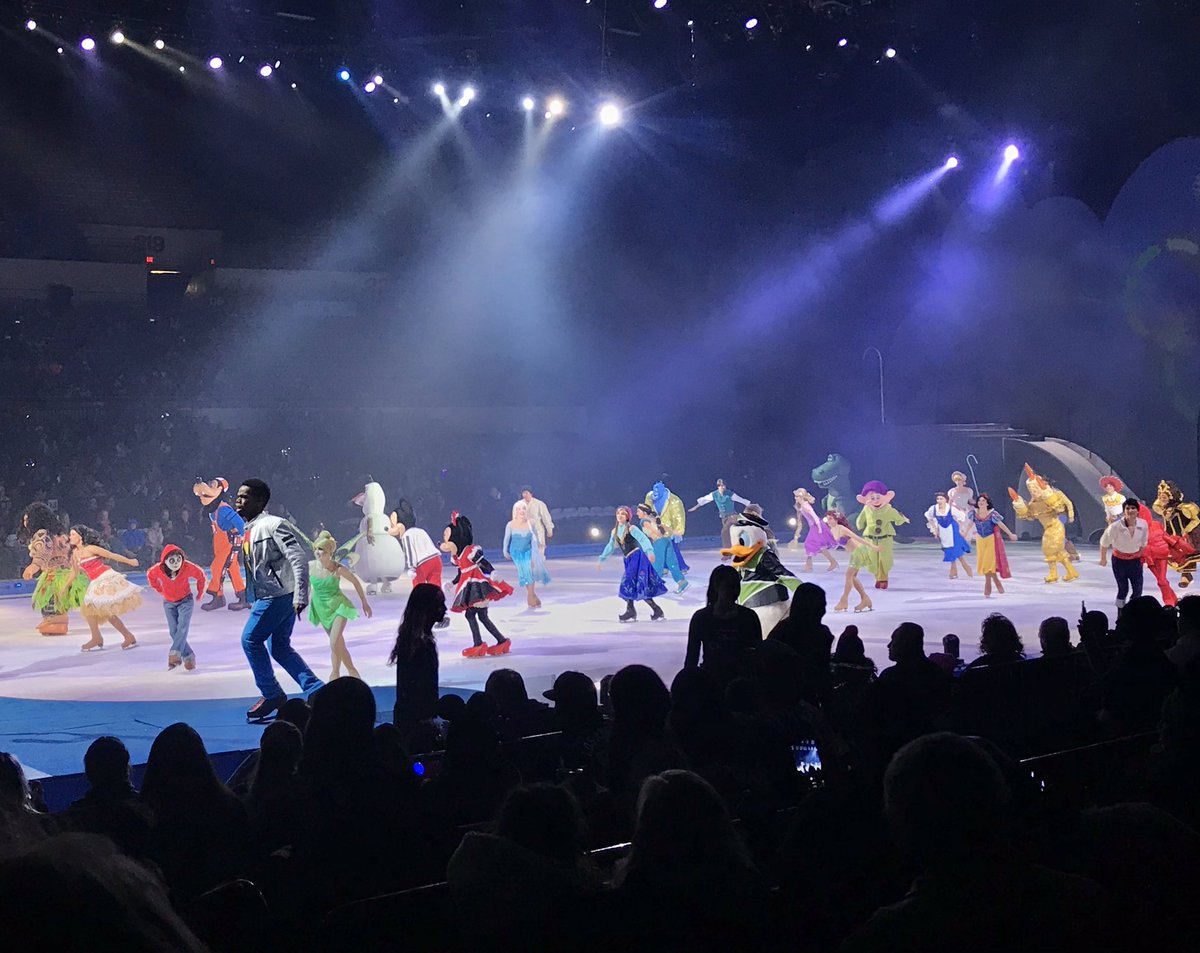 Lots of merch your kids will want if they see it, including Elsa/Anna snow cone mug ($18), bubble wands ($28) and Elsa light-up spinner wants ($32).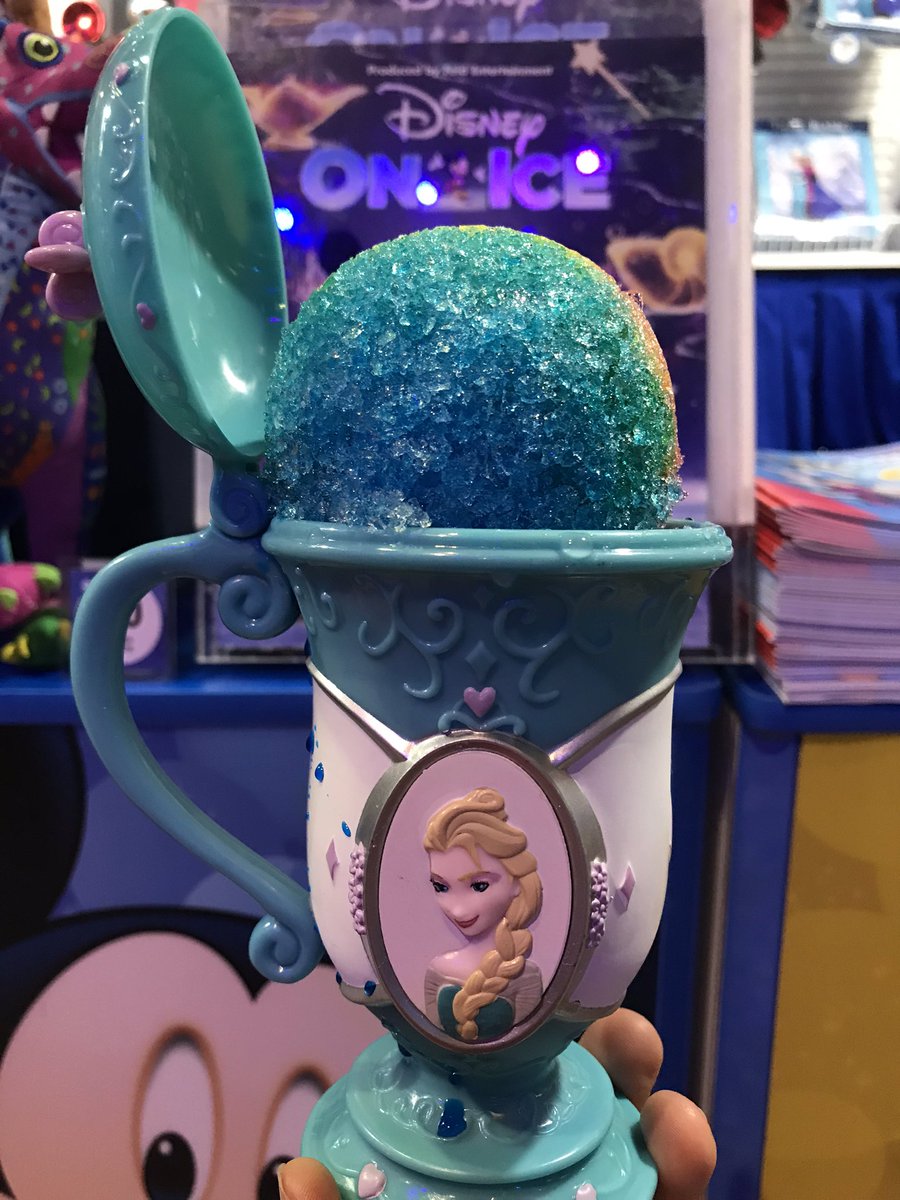 From Disney on Ice:
Embark on a quest with Mickey Mouse and pals as they follow Captain Hook's treasure map for clues to find Tinker Bell after he attempts to capture her magic. Journey across the Marigold Bridge with Miguel from Disney-Pixar's Cocointo the magnificent and mystical Land of the Dead and discover a vibrantly colorful performance with skeletons atop sway poles dancing over the audience in a beautiful cultural celebration of family. Travel to the wintry world of Arendelle and sing along with Elsa as video projection creates a kaleidoscope of crystals to help build her ice palace.
Witness Belle lift into the sky as the enchanted chandelier comes to life high over the ice for onlookers seated above and below. Board the Jolly Roger and laugh hysterically as the hilarious pirates flip, tumble, and twist on air tracks, stilts and more in an effort to showcase their talents for Captain Hook.  Sail away with Moana on her daring voyage across the ocean and bravely encounter the fiery wrath of Te Ka. And make memories with your whole family during Aladdin, Toy StoryandThe Little Mermaidas the search party becomes an all-out magical celebration!
Join this magical search and help look for clues to unlock an epic journey when Disney On Ice presents Mickey's Search Partydelivers an unforgettable experience with your family!
Click Here to view the Mickey's Search Party Show Trailer
SHOW DATES
L O S   A N G E L E S
WHEN:  Thursday, December 12 – Sunday, December 15
Thursday, December 12 7:30 PM
Friday, December 13       7:30 PM
Saturday, December 14 11:00 AM, 3:00 PM & 7:00 PM
Sunday, December 15       11:00 AM, 3:00 PM & 7:00 PM
WHERE:  STAPLES Center– 1111 South Figueroa Street, Los Angeles, CA 90015
TICKETS:  Ticket prices start at $15! Discount Opening Night tickets available for as low as $16 each on select seating (not valid for premium VIP/Front Row seating) 
Tickets available for purchase online at AXS.com, charge by phone at 888-9AXS-TIX or in-person at the venue Box Office. *prices subject to change; additional venue/ticketing fees may apply
A N A H E I M
WHEN:  Thursday, December 19 – Monday, December 23
Thursday, December 19 7:00 PM
Friday, December 20       11:00 AM & 7:00 PM
Saturday, December 21 11:00 AM, 3:00 PM & 7:00 PM
Sunday, December 22       11:00 AM, 3:00 PM & 7:00 PM
Monday, December 23       11:00 AM & 7:00 PM
WHERE:  Honda Center– 2695 E. Katella Avenue, Anaheim, CA 92806
TICKETS:  Ticket prices start at $15! Discount Opening Night tickets available for as low as $16 each on select seating (not valid for premium VIP/Front Row seating). Tickets available for purchase online at Ticketmaster.com or in-person at the venue Box Office.                                                                  *prices subject to change; additional venue/ticketing fees may apply
L O N G   B E A C H
WHEN: Thursday, December 26 – Monday, December 30
Thursday, December 26 7:00 PM
Friday, December 27                 3:00 PM & 7:00 PM
Saturday, December 28 11:00 AM, 3:00 PM & 7:00 PM
Sunday, December 29                 11:00 AM, 3:00 PM & 7:00 PM
Monday, December 30                 7:00 PM
WHERE:  Long Beach Arena– 300 E. Ocean Blvd, Long Beach, CA 90802
TICKETS:  Ticket prices start at $15! Discount Opening Night tickets available for as low as $16 each on select seating (not valid for premium VIP/Front Row seating) 
Tickets available for purchase online at Ticketmaster.com or in-person at the venue Box Office. *prices subject to change; additional venue/ticketing fees may apply
O N T A R I O
WHEN:  Wednesday, January 1 – Sunday, January 5
Wednesday, January 1                 7:00 PM
Thursday, January 2                 7:00 PM
Friday, January 3                 7:00 PM
Saturday, January 4       11:00 AM, 3:00 PM & 7:00 PM
Sunday, January 5       11:00 AM, 3:00 PM & 7:00 PM
WHERE:  Toyota Arena– 4000 Ontario Center Parkway, Ontario, CA 91764 (formerly Citizens Business Bank Arena)
TICKETS:   Ticket prices start at $15! Discount Opening Night tickets available for as low as $16 each on select seating (not valid for premium VIP/Front Row seating). Tickets available for purchase online at Ticketmaster.com or in-person at the venue Box Office.                                                      *prices subject to change; additional venue/ticketing fees may apply