We are excited to announce the launch of the Digital League of Awesome, a digital comic featuring LA tech founders and leaders as superpowered heroes who must protect Silicon Beach from dastardly villains.
The comic will be illustrated, inked, lettered and colored by our Digital LA founder Kevin Winston.
"I've been drawing superheroes since I was in high school," said Digital LA founder Kevin Winston. "One of my first drawing books was "How to Draw Superheroes the Marvel Way." I drew my friends in college at Yale as superheroes in weekly "BK Crew" issues distributed at dining hall tables. I'm excited to continue to draw friends in the tech community as superheroes wth the launch of the Digital League of Awesome."
Winston said the powers of each of the founders and characters would relate to their personality and / or startup.
For example, in the splash art below, you'll see LA tech leaders with the following powers.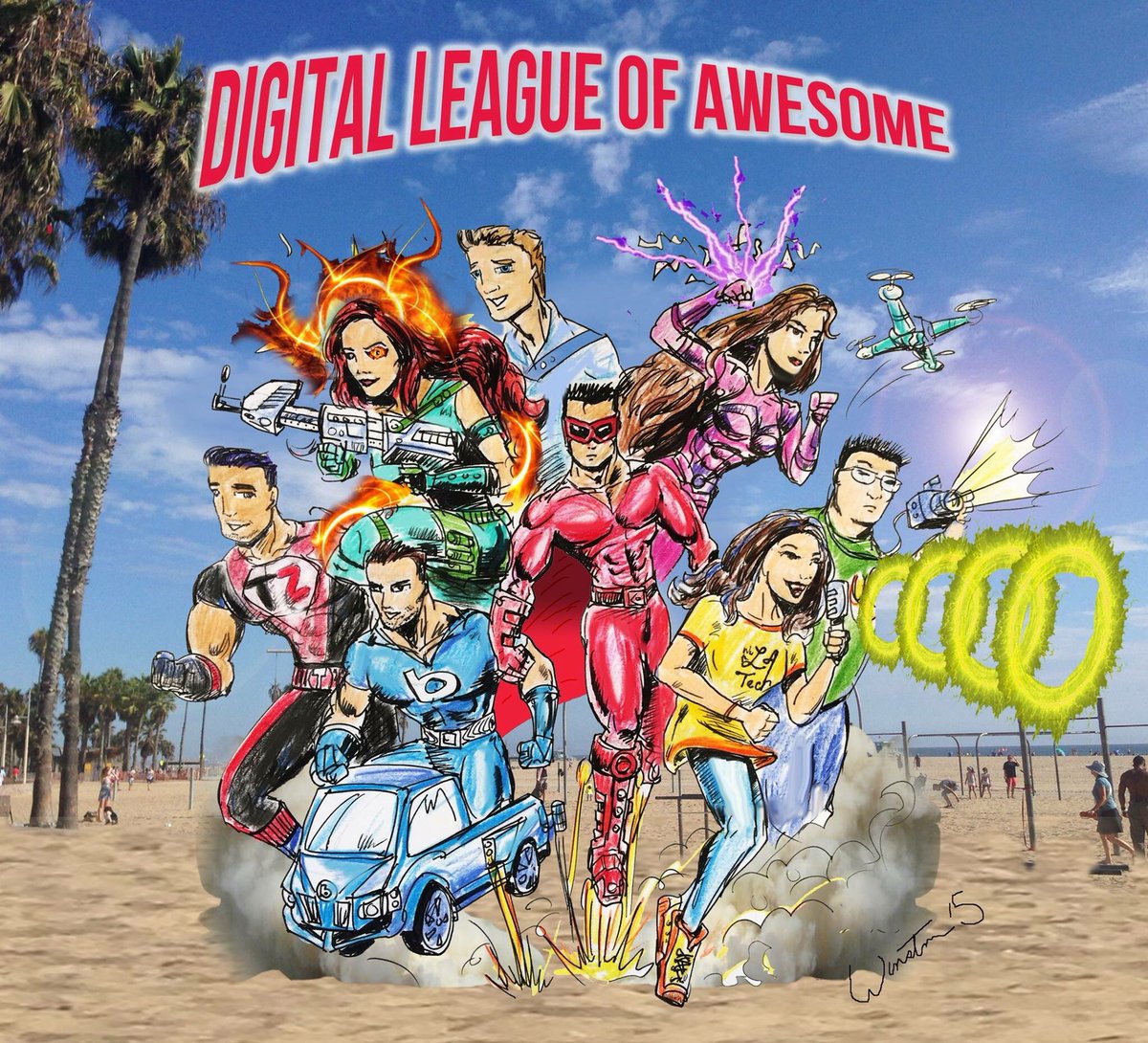 Taleia Mueller can use her phoenix-like fire powers, flight, plus high-tech laser blasters
Calvin Lee aka influencer @mayhemstudios, uses his super powered camera to emit flashes of light to blind opponents
Brian Foley, founder of Buddytruk truck-on-demand app rides around in a flying blue truck
Kevin Winston can fly and teleport, which explains how he's able to get to many events in a single evening
Espree Devora of WeAreLATech and Women in Tech podcast, has sonic vocal powers.
New startup founders, social media influencers, and connectors will appear in future editions.
The comic will be released via illustrations posted on our Digital LA website.