Dragon Con, the "by the fans, for the fans" pop culture, fantasy, and sci-fi convention, attracted more 80,000 superheroes, Spartans, aliens, robots, and more for the five-day celebration in Atlanta over the Labor Day Weekend.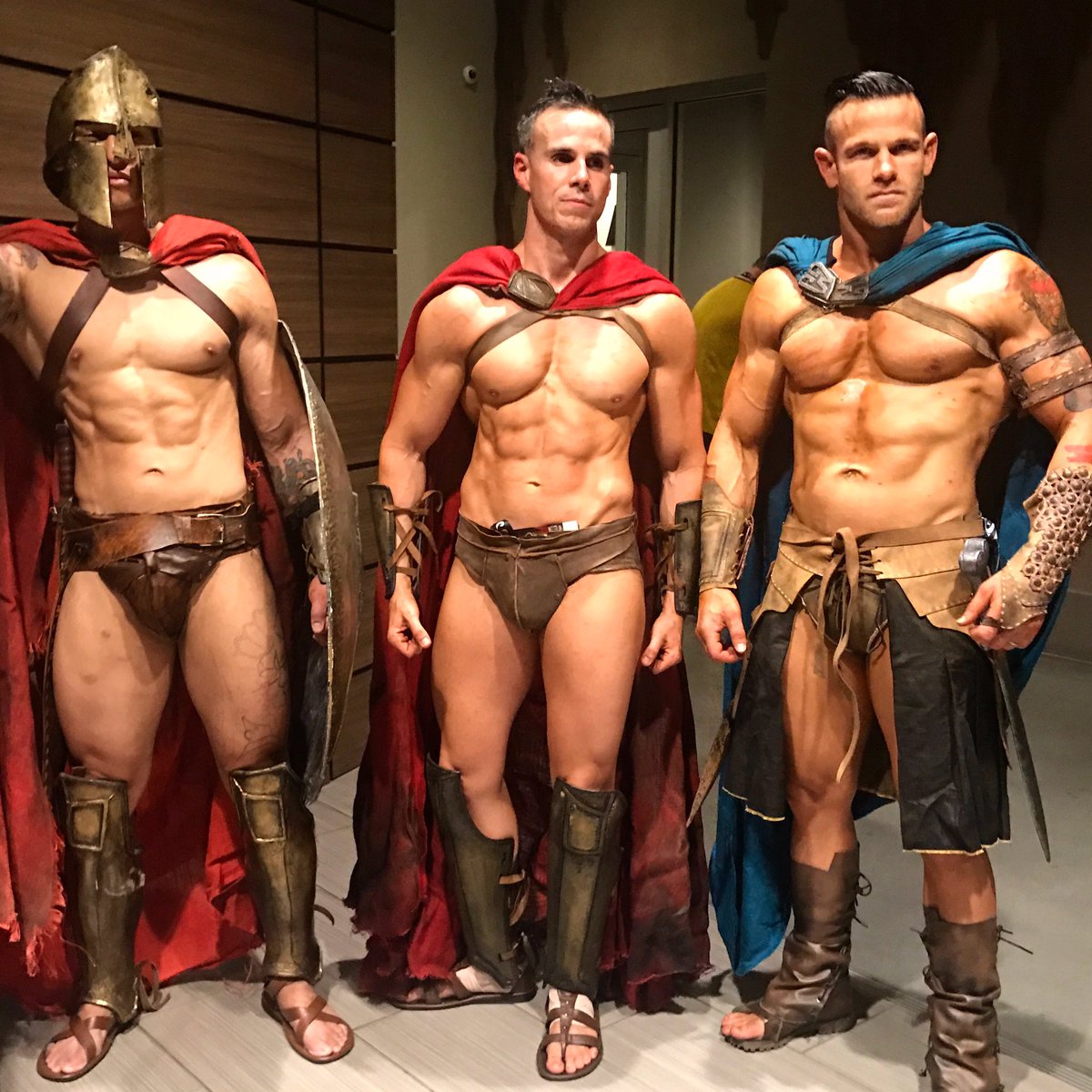 Hundreds of events included panels, workshops, costume photo meetups and competitors, late-night dance parties, kilt blowing, naughty puppets, and a cosplay parade through downtown Atlanta.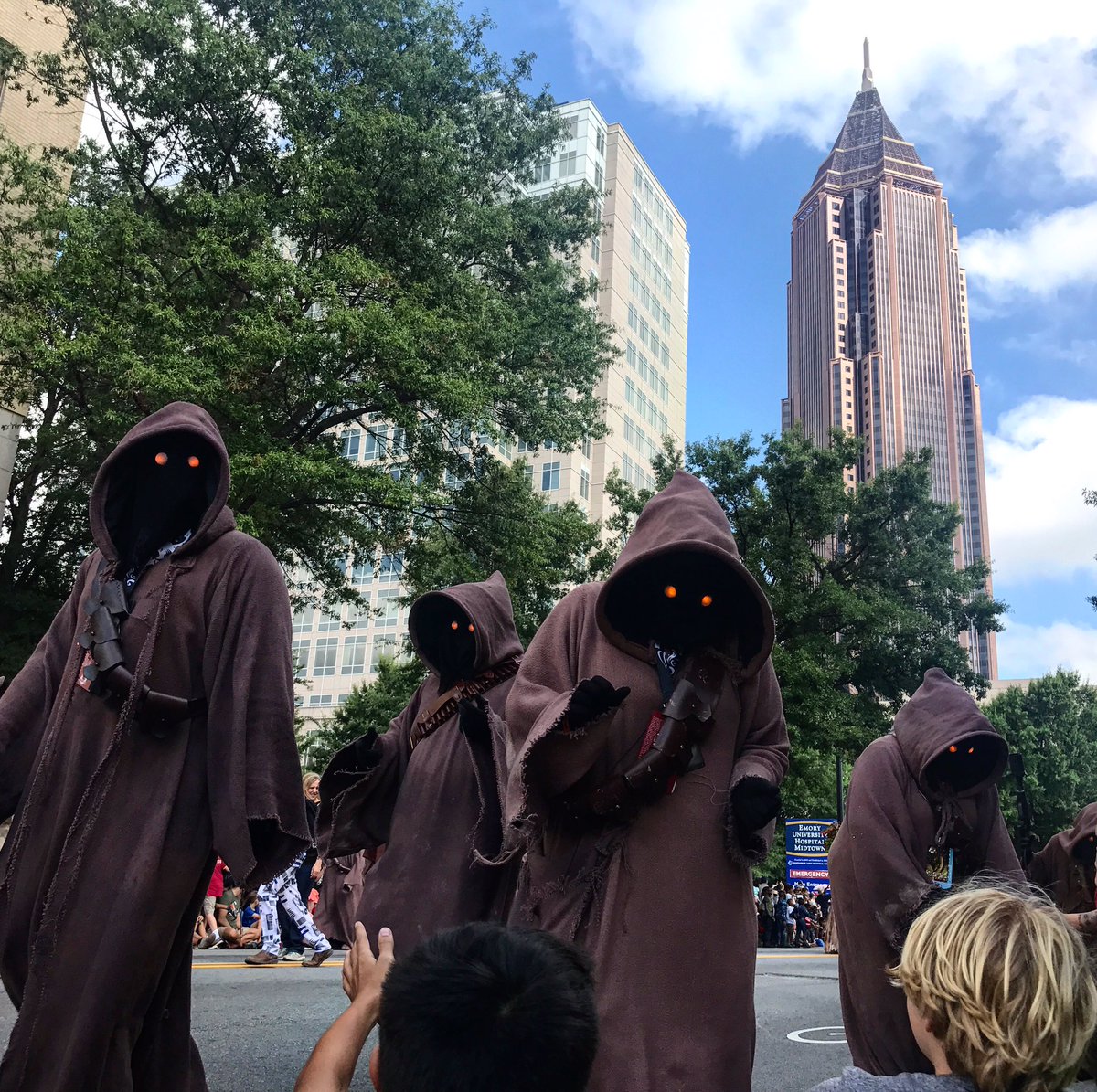 This year's programming added more Hollywood talent, thanks to more filming in Atlanta including Marvel Studios productions at Pinewood Studios near Atlanta. Top guests included: Ant Man & The Wasp's Evangeline Lilly, Luke Cage's Mike Colter, Once Upon a Time's Jennifer Morrison, and Gaten Matarazzo and Caleb McLaughlin from Stranger Things.
In addition talent from other movies and television shows made in Georgia were well represented, including Avengers: Infinity War, Guardians of the Galaxy vol. 2, Jumanji, and CW's Black Lightning. Fans also had a chance to talk with creators from Smite, perhaps the most popular video game to come out of Georgia.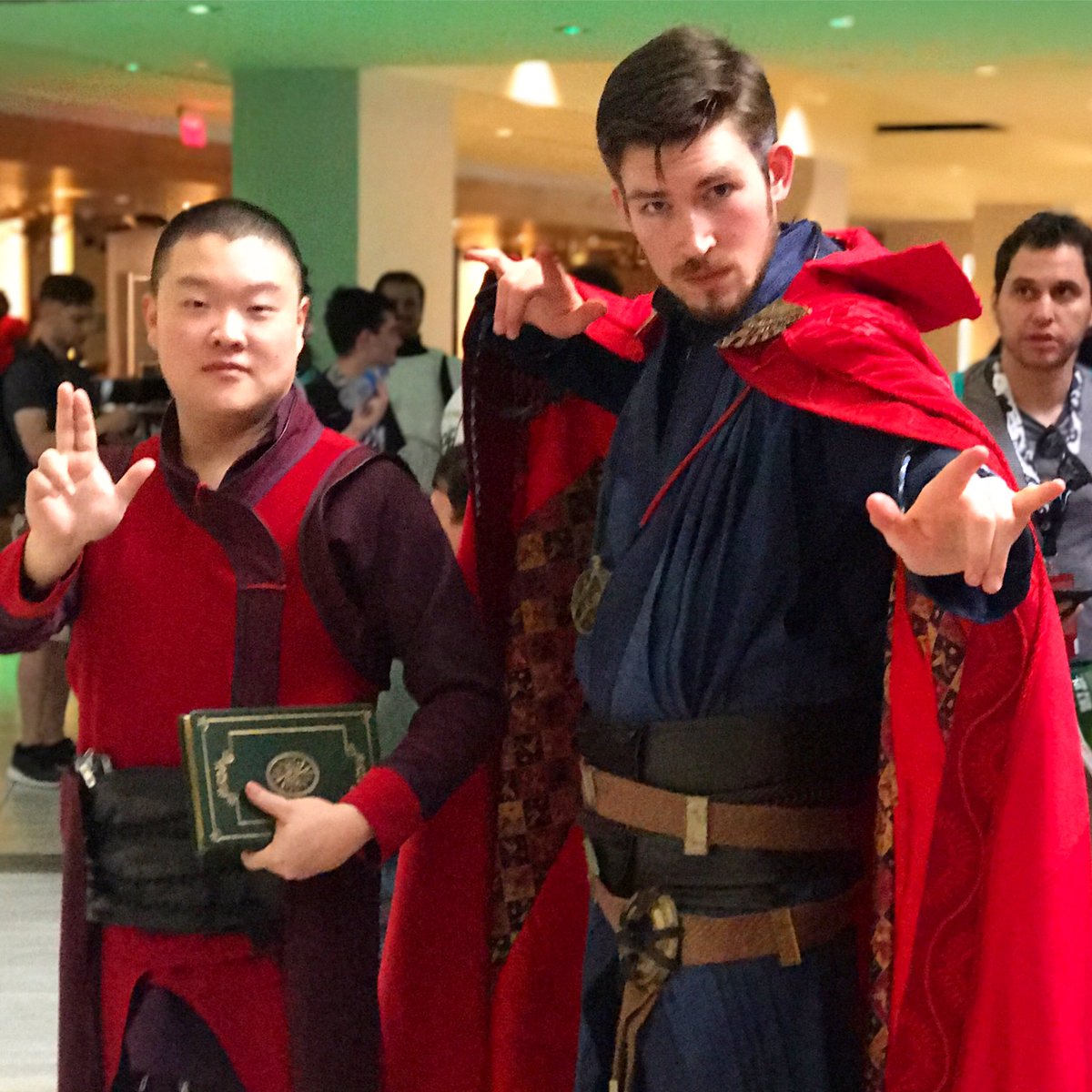 "We are proud to have organized an exciting convention that gave fans an opportunity to show off their spectacular costumes, make new friends, and meet their favorite creators," said convention co-chair Rachel Reeves. "These are the reasons fans come back to Dragon Con year after year,"
LA represented with Irvine-based Blizzard booth in the games area promoting Overwatch. Fans of Overwatch met at the cosplay meetup.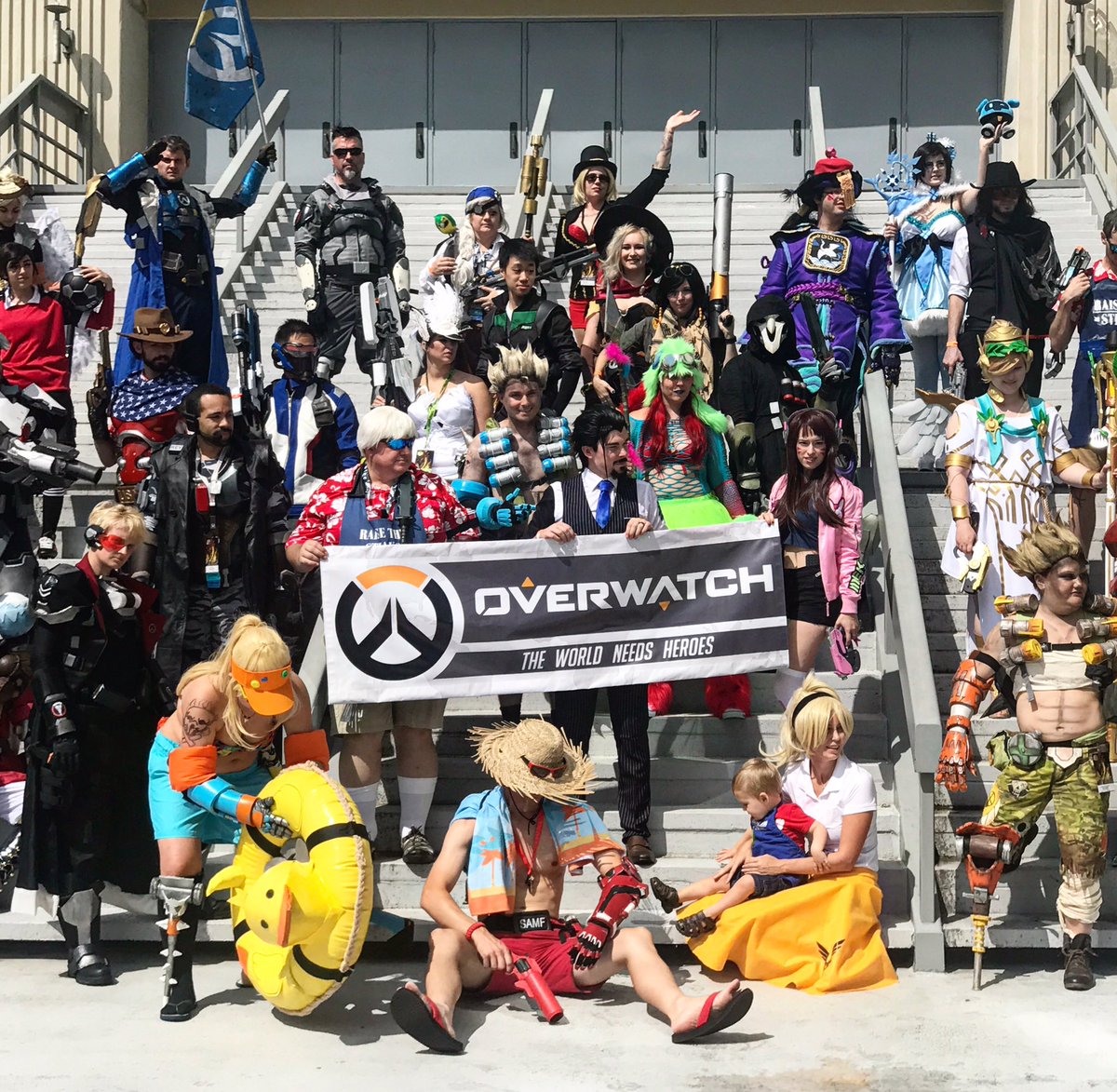 Fans came from around the world and all 50 states, with this year's convention attracting people from as far away as Australia, New Zealand, Japan, and other Pacific Rim countries.
5 Ways Dragon Con is Different from SoCal Comic Cons
Dragon Con differs from SoCal comic conventions in several ways:
1. By the Fans for the Fans," with more than 40 Tracks. Hundreds of panels are organized into more than 45 tracks including Animation, American Sci-Fi and Fantasy Media, Video Games, Costuming, and Podcasting. Niche tracks included Star Wars, Science, Space, Robotics, Horror, Young Adult Literature, Alternate History, Filk (folk music), Silk Road (Asian origami, K-Pop, etc), and even Puppetry. New tracks this year included Diversity, which included a Wakanda Science Institute panel with mostly African-American women discussing the science of Black Panter, from biology and botany to geology of Virbranium: is it an element or mineral?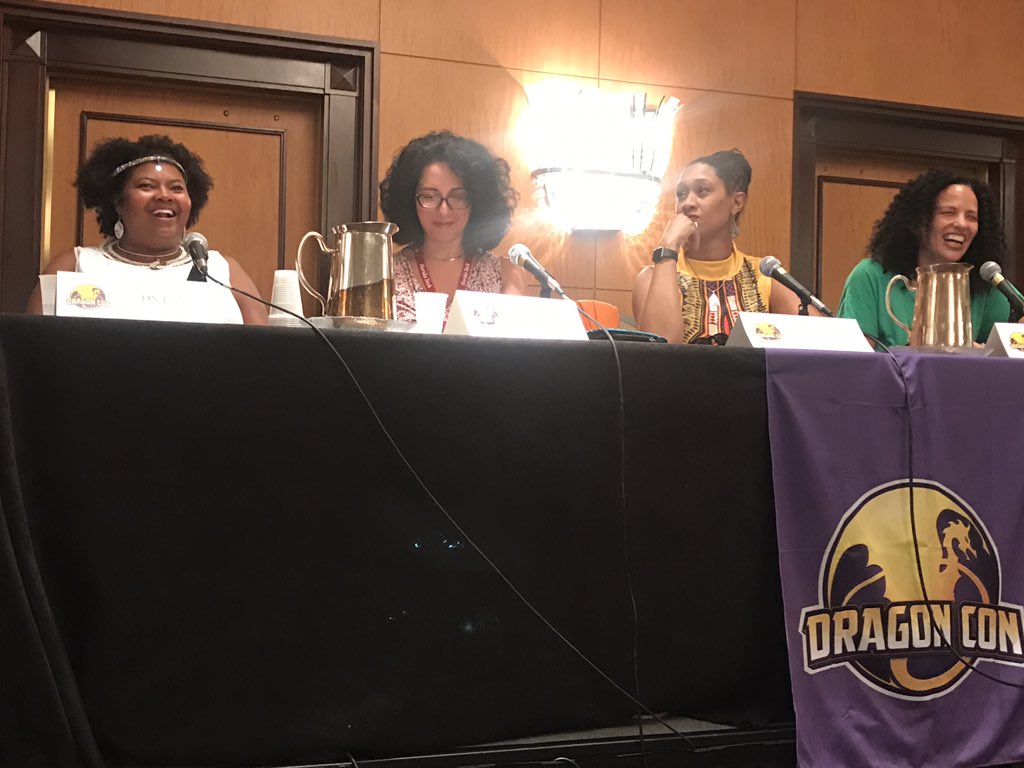 2. Five Hotels, No Convention Center. Dragon Con is held not in a convention center but in the lobbies and conference rooms of three main hotels the Marriott, Hyatt, and Hilton, connected via sky bridges, with additional programming in the Westin and Sheraton a few blocks away. The America's Mart housed the artist alley, vendor show floor, and 24-hour video game arcade, board game lounges, and miniature figure painting. Hosting it at hotels allows for…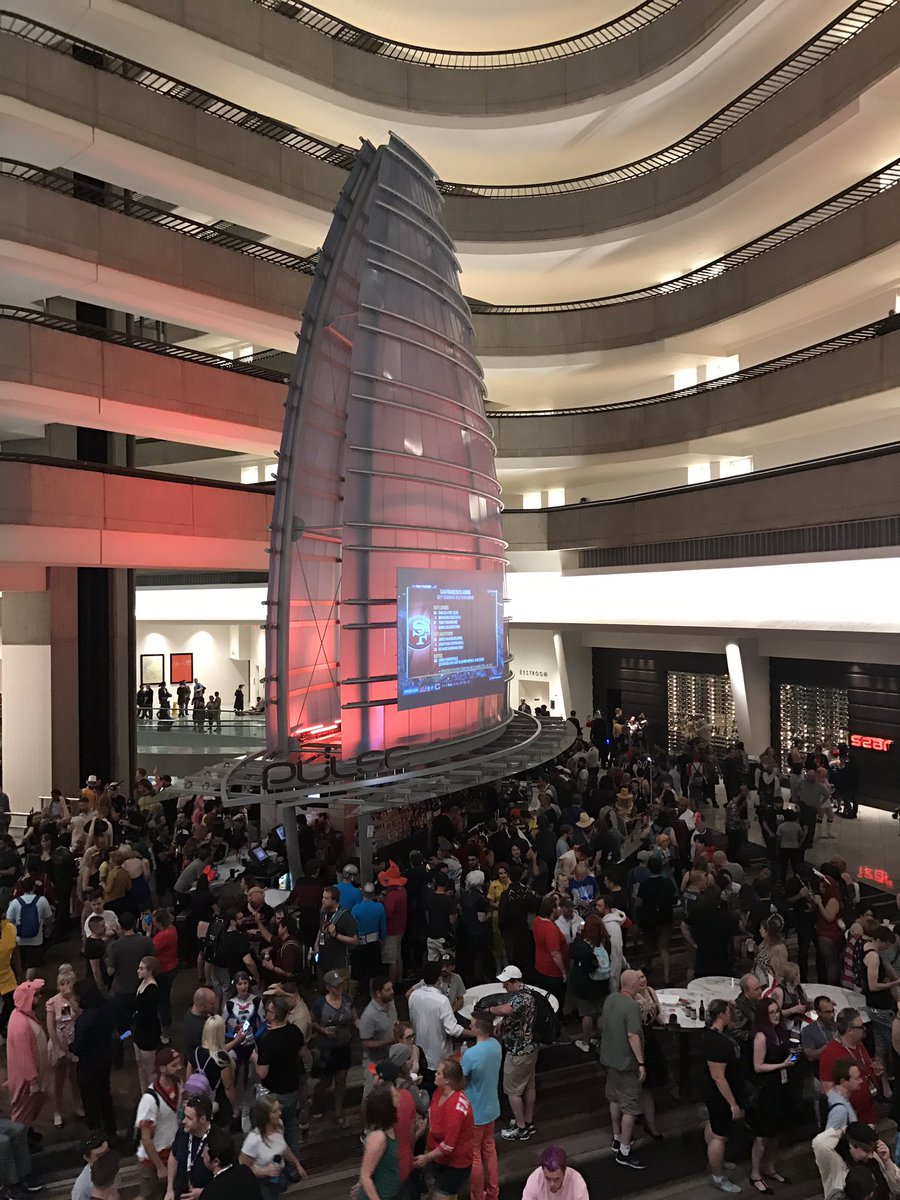 3. Non-Stop Programming for Five Days. Once Dragon Con starts on Thursday, there is round the clock programming from panels, workshops and photo meetups, during the day, to bands, and parties at night. Some parties and bands start at 2am, 3am, etc. Plus superhero and scifi movies are screened in ball rooms from midnight to morning.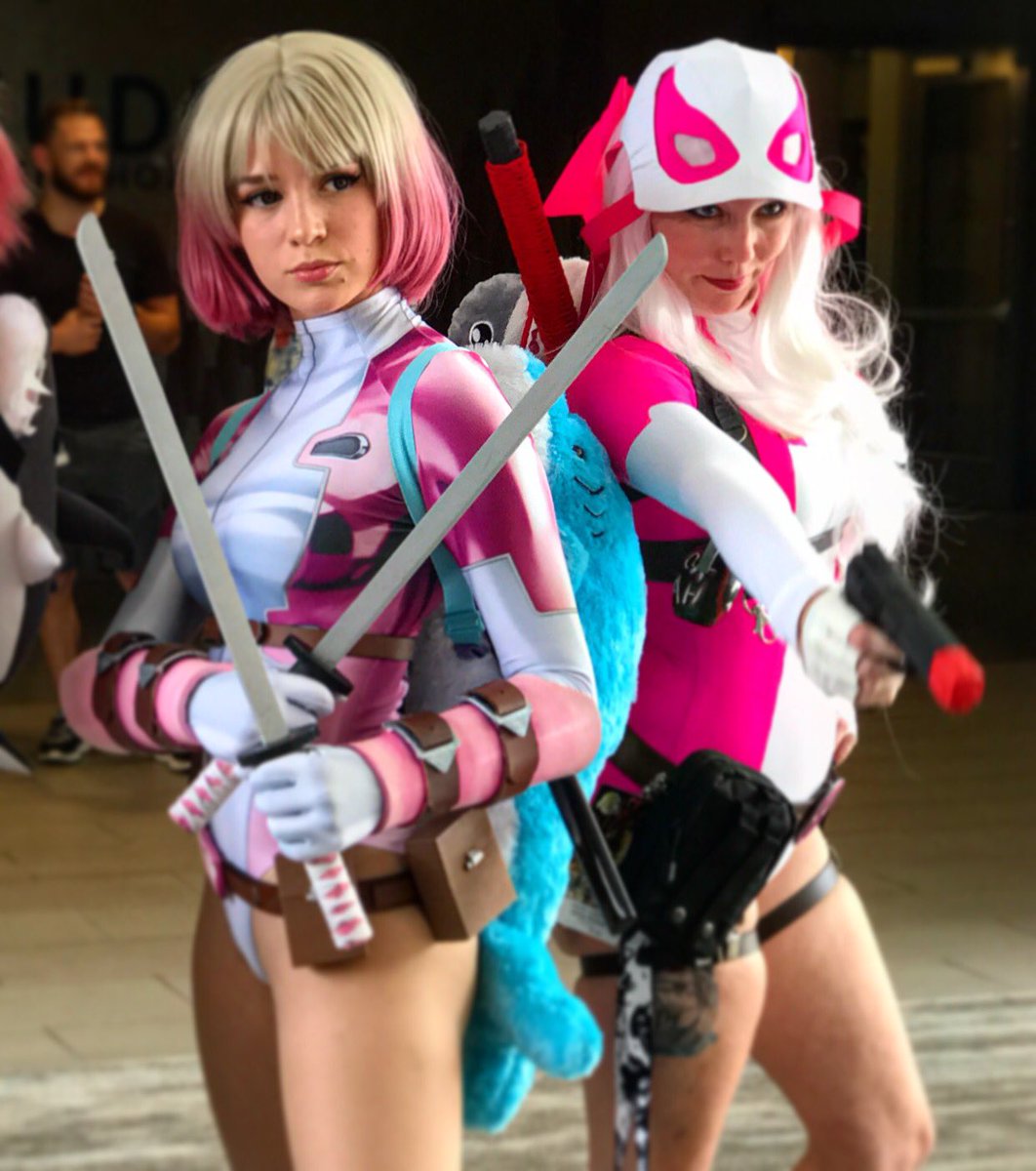 4. Parties and Night Programming! Every night, there are several parties and bands that take over the hotel ballrooms and lobbies from dusk till daylight. Just turn out the lights, and add a DJ or band, and ballrooms become instant parties for costumed Dragonconers. All the parties are included with your Dragon Con badge; no guest lists needed. Colorful parties included:
– Bunny Hutch: Must add bunny ears to your costume, only good costumes get in
– Burlesque show features cosplay and other burlesque performers, many from a local burlesque club
– Spectrum LGBT party featured lots of shirtless cosplay characters dancing
– Cybertronic Spree, the Transformers themed band, rocked it starting at midnight
– Kilt Blowing featured 75 cosplay volunteers who dance on stage one-by-one for 15 seconds while a woman uses a leaf blower to blow up their skirt Marilyn Monroe style.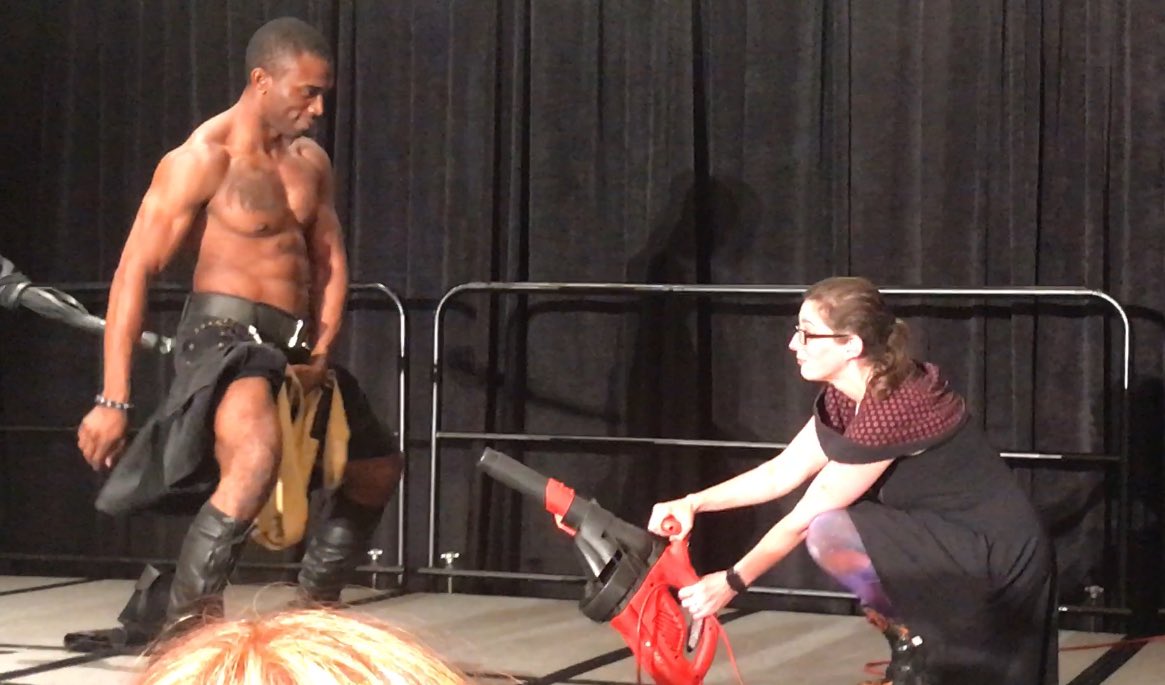 5. Dragon Con Parade. On Saturday, a parade of cosplay characters walked a mile along Peachtree from Midtown to Downtown to the Mariott. Highlights included the 300 army, Star Wars, Futurama and more. The parade is free, open to the public, and attracts thousands of Atlanta locals, and has become Atlanta's largest parade.
Cosplay
Lots of excellent cosplay at the photo-meetups on the steps all day.
Wakanda meetup was packed with Black Panther fans.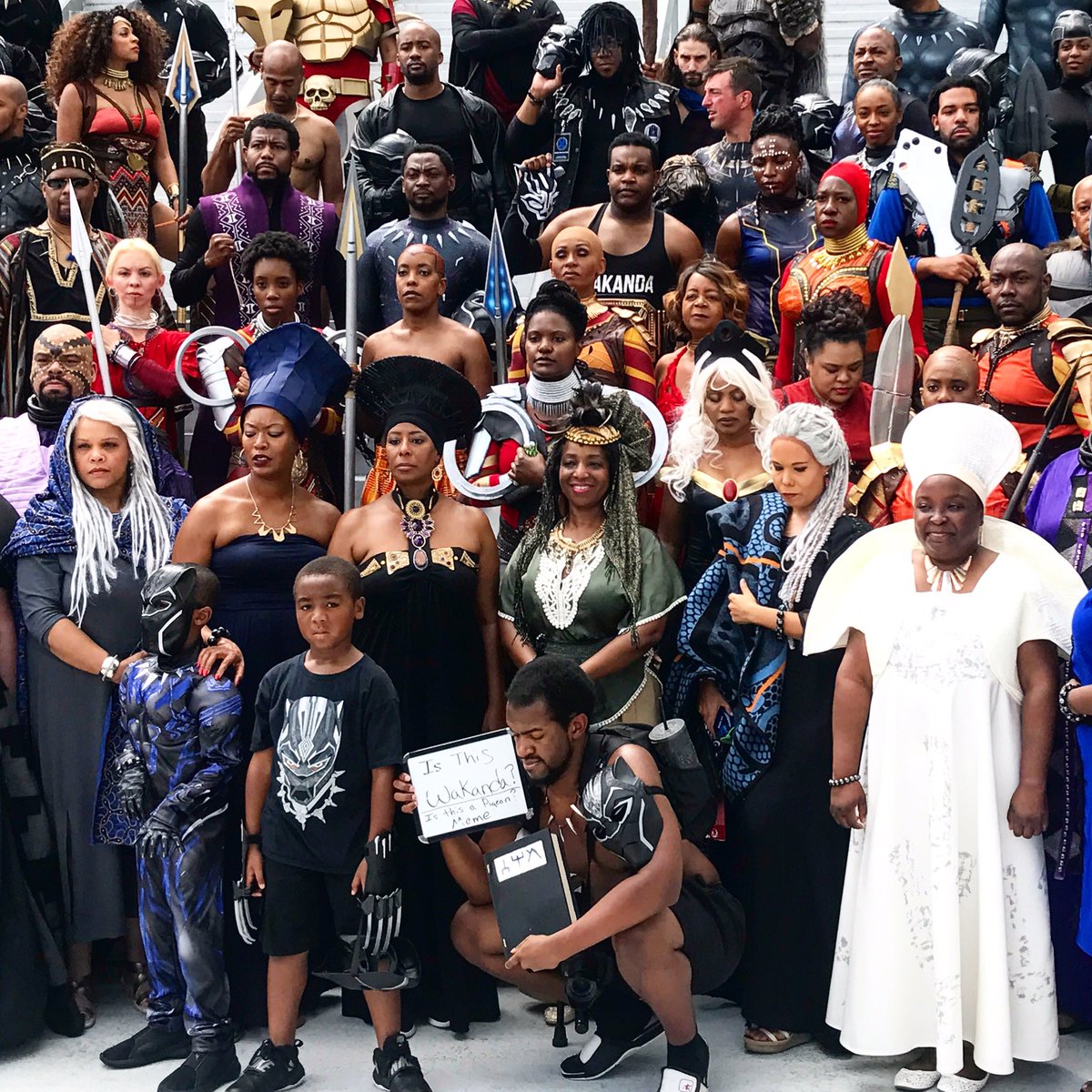 Mashup costumes Black Panther – Game of Thrones, and Okoye -Wonder Woman were excellent.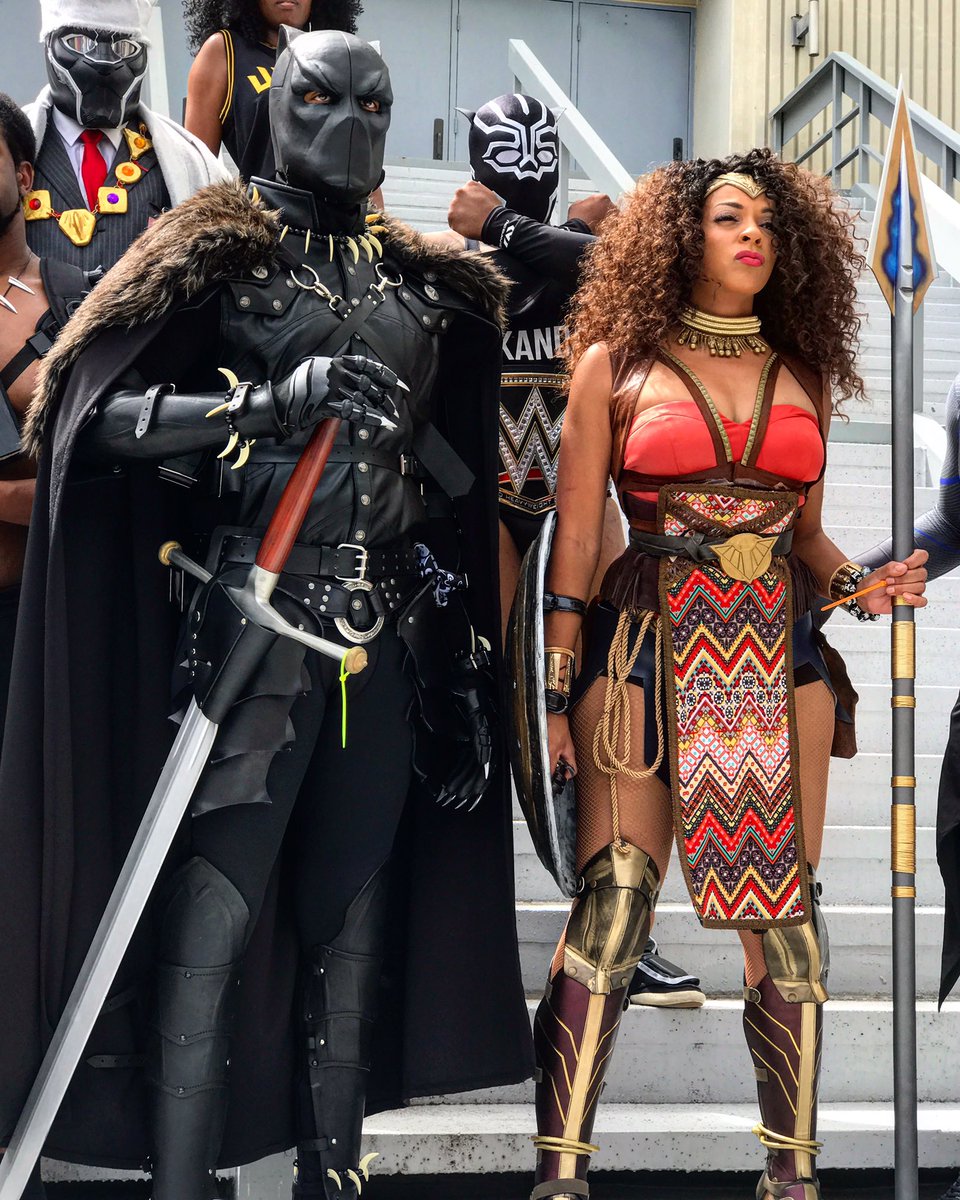 Costumes with lights and LED stand out, like Ghost Rider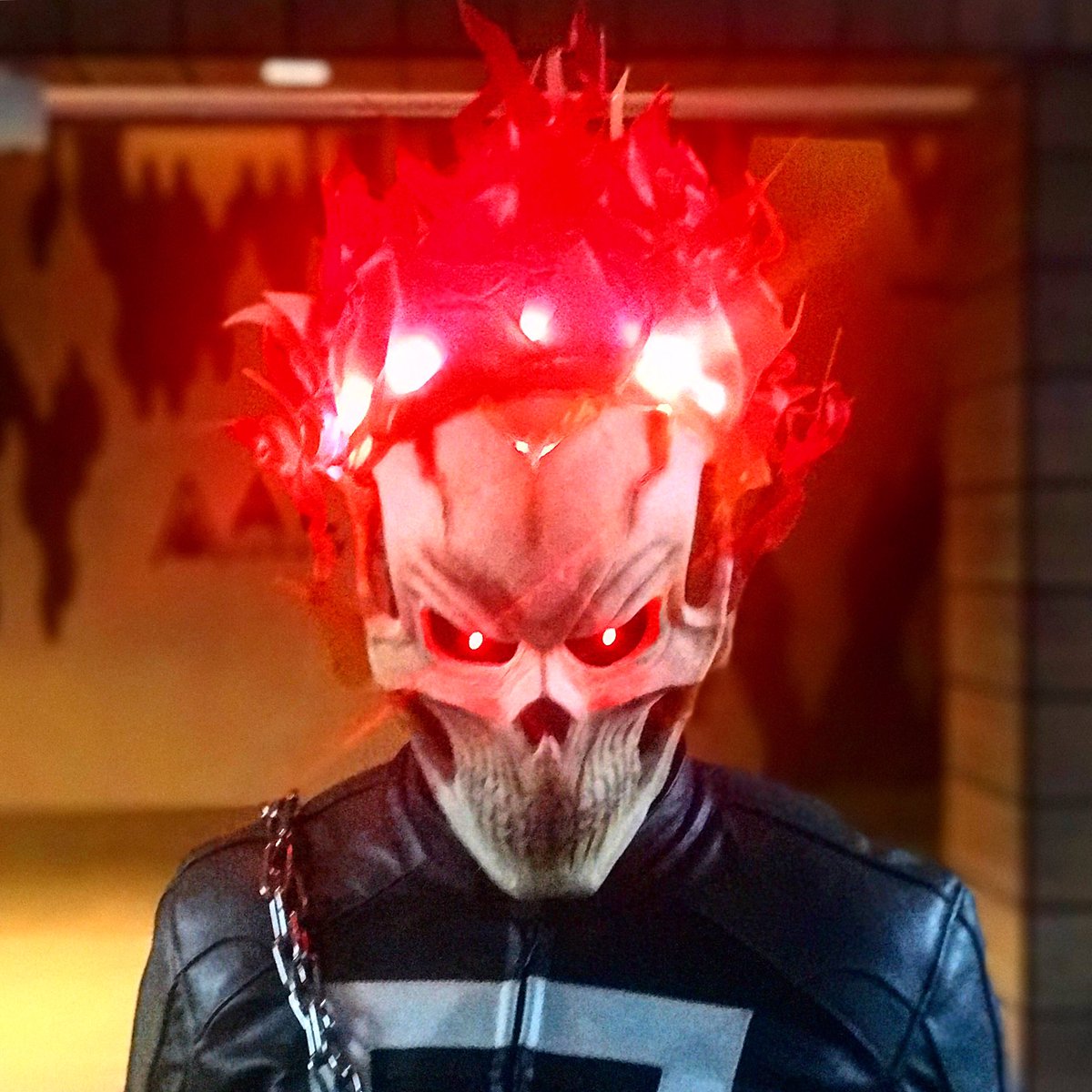 Creatures too, like this silver dragon in the costume completion.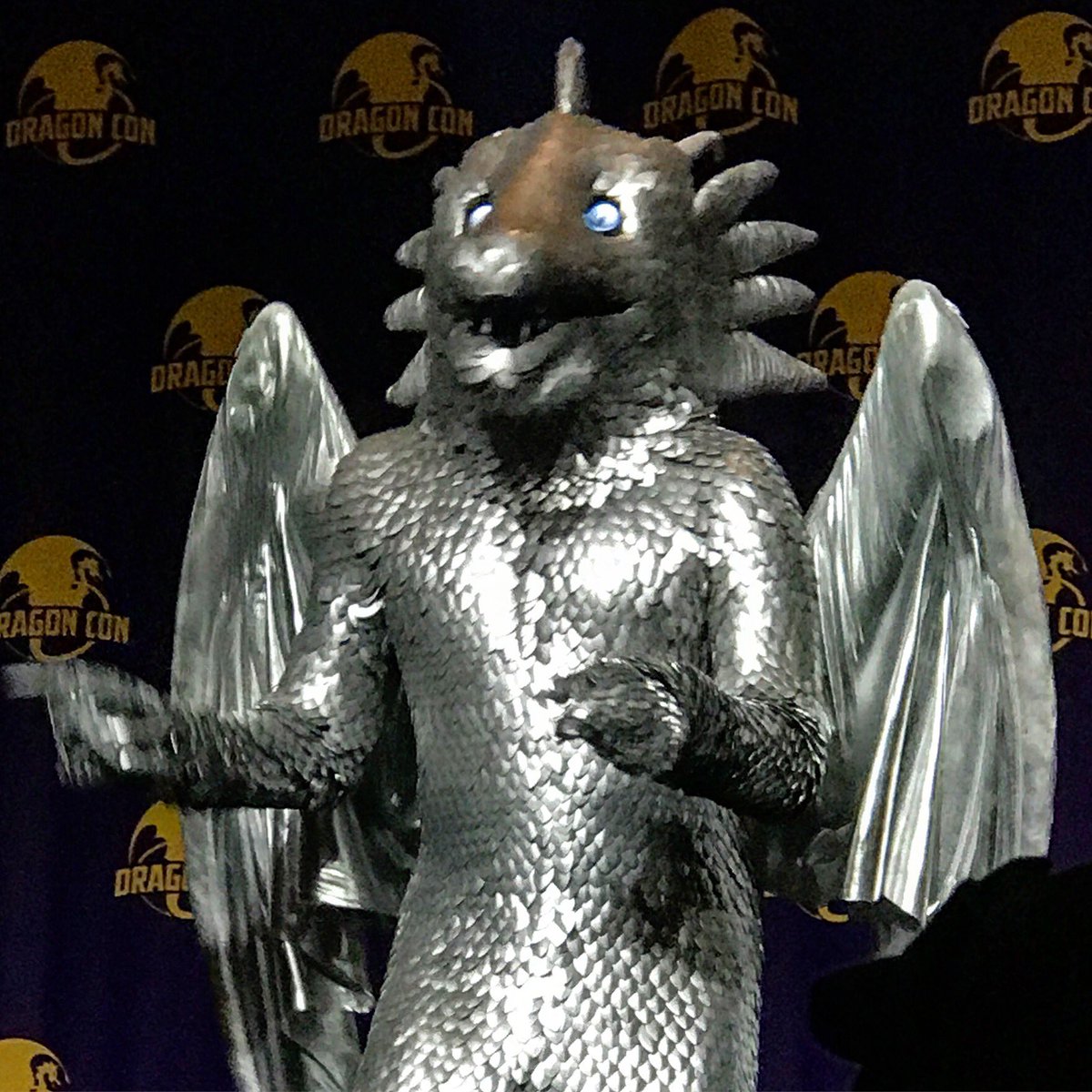 Dragon Con for Good
Dragon Con has a strong charity and social good component at Dragon Con and year-round.
In its fundraising efforts, Dragon Con raised at least $85,000, including the convention match, for its 2018 official charity, Literacy Action, Inc., which helps build better futures for undereducated adults in the Atlanta area by teaching literacy, life skills, and work skills that empower them to reach their highest potential.
The convention has already selected it's 2019 official charity. The American Heart Association's Georgia Chapter will be the official charity, in honor of Thom Trainor, who was the long-time director of the convention's Comics and Pop Artist division, who passed away this summer.
"Thom's love of comics and art helped shape our comics and pop art programming into the unique experience it is today," Reeves said.
In the months leading up to the 2018 convention, Dragon Con Superheroes community service program, volunteers and fans delivered more than 8,500 books for Literacy Action, supported Literacy Action's Friends and Family Day graduation ceremonies by hosting games and serving the event's meal, and gave a women's shelter a top-to-bottom spring cleaning for Partnership Against Domestic Violence.  Since 2014, Dragon Con Superheroes have contributed more than 2,900 hours to Atlanta-area non-profits.
LifeSouth, which has organized the convention's annual Robert A. Heinlein "Pay It Forward" blood drive since 2002, held another successful drive. This year, some 3,000 donors contributed nearly 6,000 units of blood and blood products.  The annual drive – consistently ranked as the largest convention-based blood drive – benefits LifeSouth, which serves more than 40 hospitals in the Atlanta area and 110 hospitals in the Southeast.
About Dragon Con
Dragon Con is the internationally known pop culture convention held each Labor Day in Atlanta. Organized for fans, Dragon Con features more than about 3,500 hours of comics, film, television, costuming, art, music, and gaming over four days. For more information, please visit www.dragoncon.org and follow us on Facebook and Twitter.