Dragon Con pop culture convention attracted 42,000 attendees for five days of panels, cosplay, theme parties, and more September 2-6 in downtown Atlanta.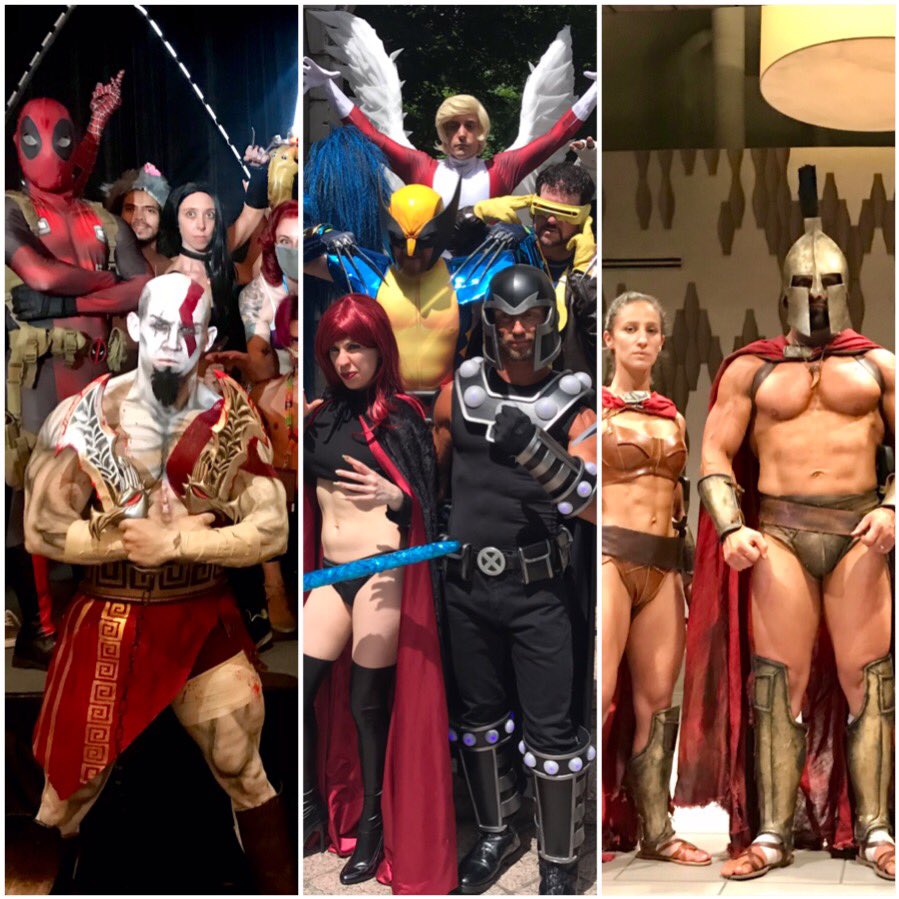 Hollywood talent included William Shatner and the casts of Battlestar Galactica, Star Trek Discovery and more, among hundreds of sessions, panels, meetups, parties, cosplay and a parade through the streets of downtown Atlanta.
PANELS
Hollywood talent speaking on panels in packed and socially-distanced seated ballrooms included William Shatner (Star Trek), and Oscar winner Louis Gossett Jr.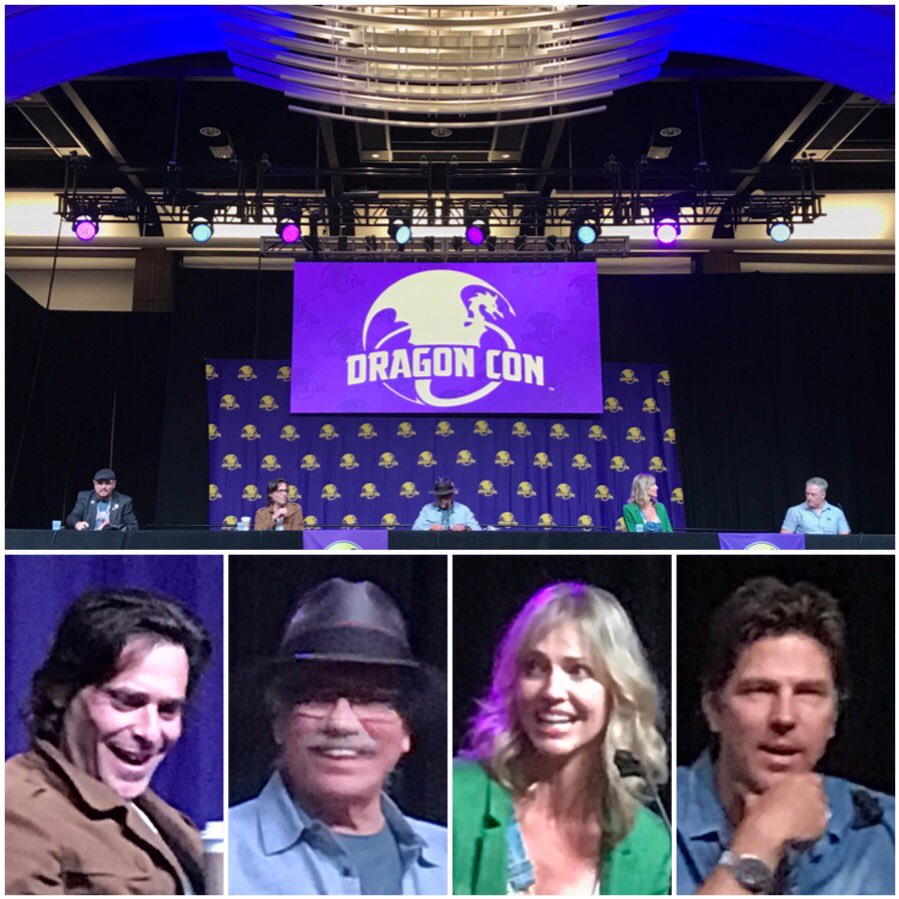 The Battlestar Galactica cast, including Oscar-nominee Edward James Olmos, and several other cast members, spoke on several panels. The BSG cast is known for connecting with fans at Dragon Con at panels, meet and greats, and selfies at bars. The cast said that after nearly 1.5 years, it was good to get back in person with Dragon Con fans, albeit with social distancing protocols.
The BSG cast also said that themes of BSG – humanity surviving after so many have died – resonates particularly during the current pandemic. The show showed us 'Life is so fragile. All we really have is someone else.' said cat member James Callis (Gaius).
Tricia Helfer, who played the villain Cylon in a red dress No. 6, said that she had only 4 words in her character bible, whereas other characters had pages of backstory and description. Her 4 words: "The machine as woman." She had to run with it and create her character based on that alone – and did an incredible job, the rest of the cast and fans agreed.
Star Trek Discovery cast also spoke on several panels, including Sonique Martin-Green and may more. The cast said the online game community is very supportive, and ome of the cast watch gameplay on Twitch.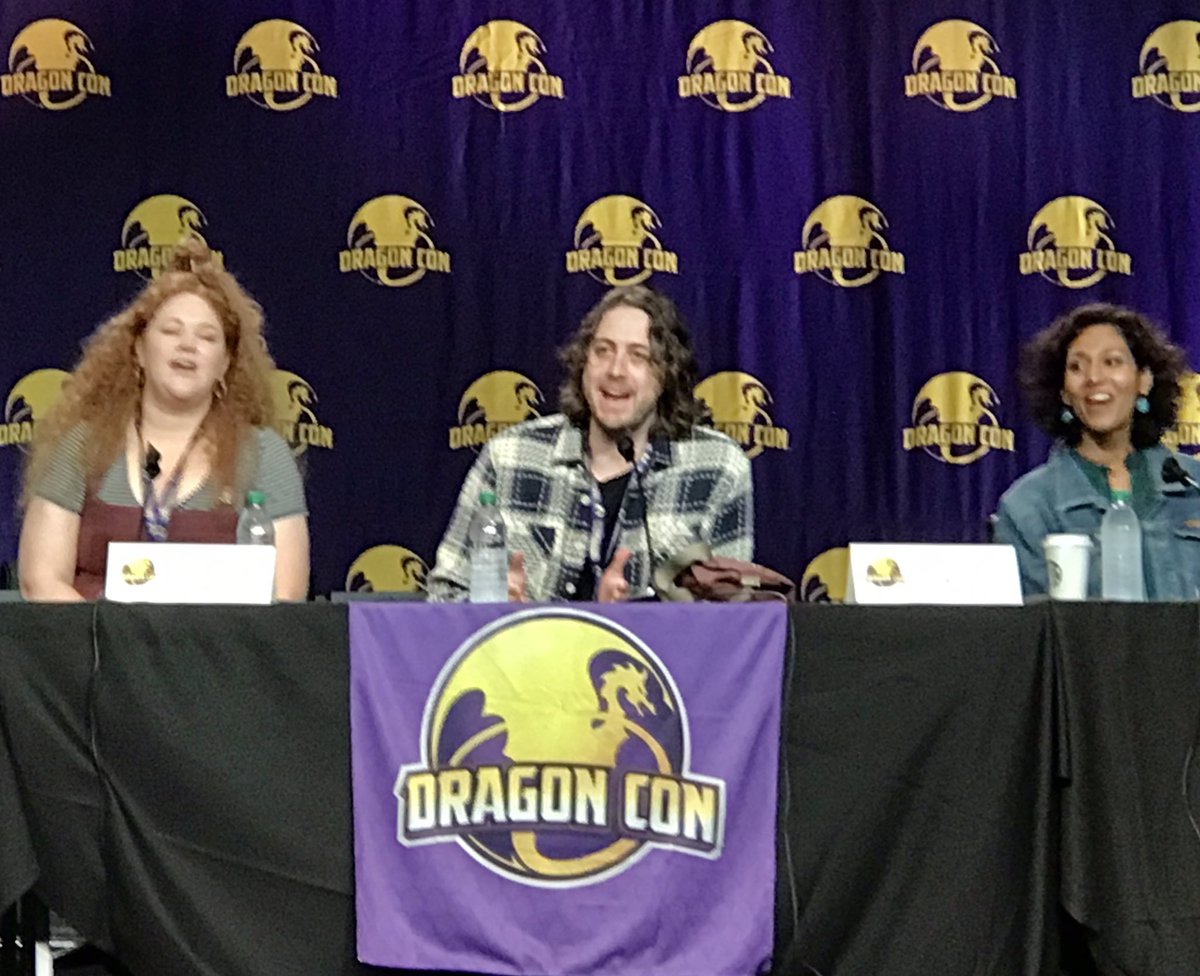 The cast discussed how the show's LGBTQ representation incluidng Trek's first openly gay characters and first gay marriage has helped viewers come out in real life – and helped their families accept them.
Chris Claremont, long-time writer of the X-Men and its most popular stories (Dark Phoenix, Days of Future Past) and characters, discussed his secret to writing good stories. He said it's his job to put characters into impossible situations and make unique choices that the audience areas about. He doesn't feel it was necessary to delve deep into Wolverine or Gambit's origin stories, because 'so what' – that rarely tells about the character.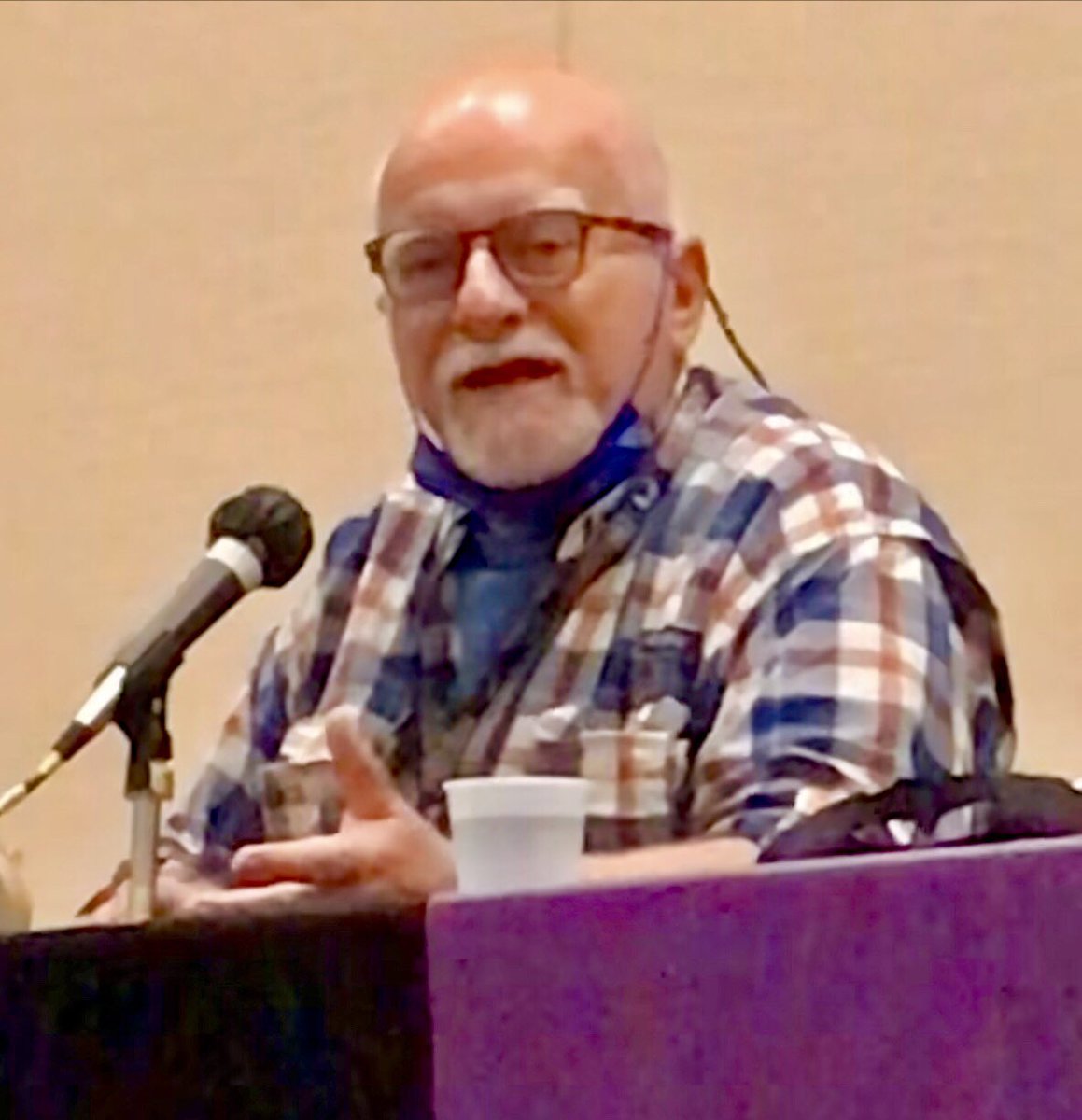 The Digital Track featured dozens of digital focused panels, from social media, to NFTs.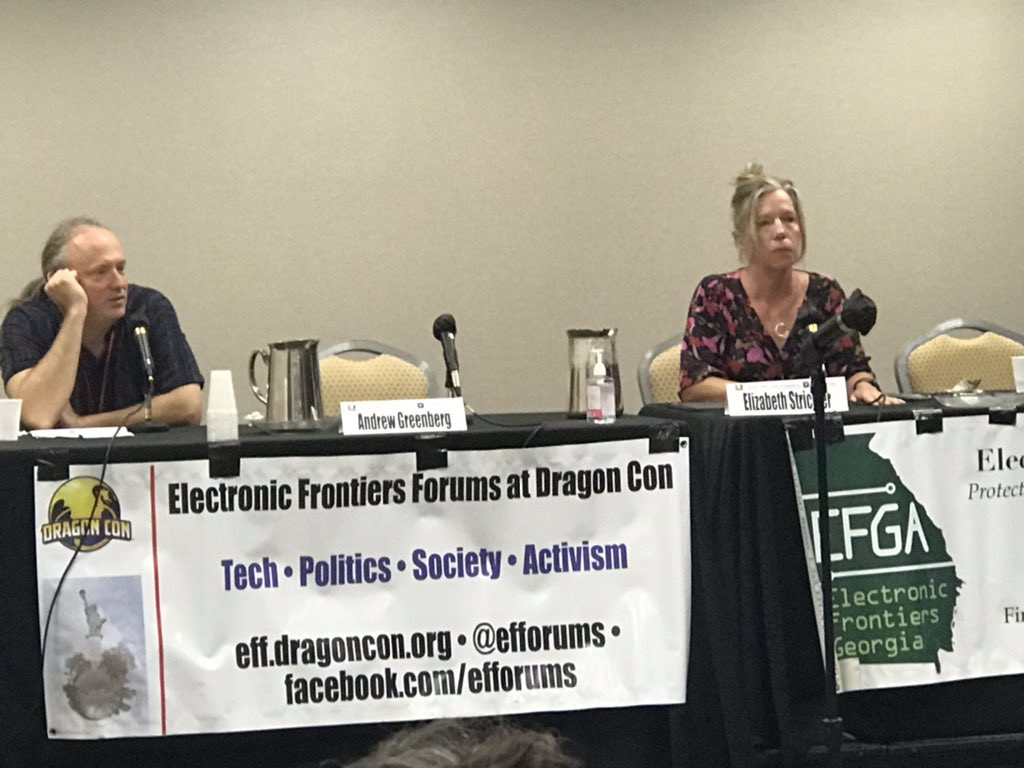 Other uniquely Dragon Con panels and events included:
Muscle Nerdz Cosplay competition, where contestants did several muscle and fitness poses themed to their characters. The fitness judges themselves spoke on a panel later about how they train and eat right to become fitness copolymers. Some are working on a movie, after the success of a Muscle Nerd documentary that screened at the Cannes Film Festival.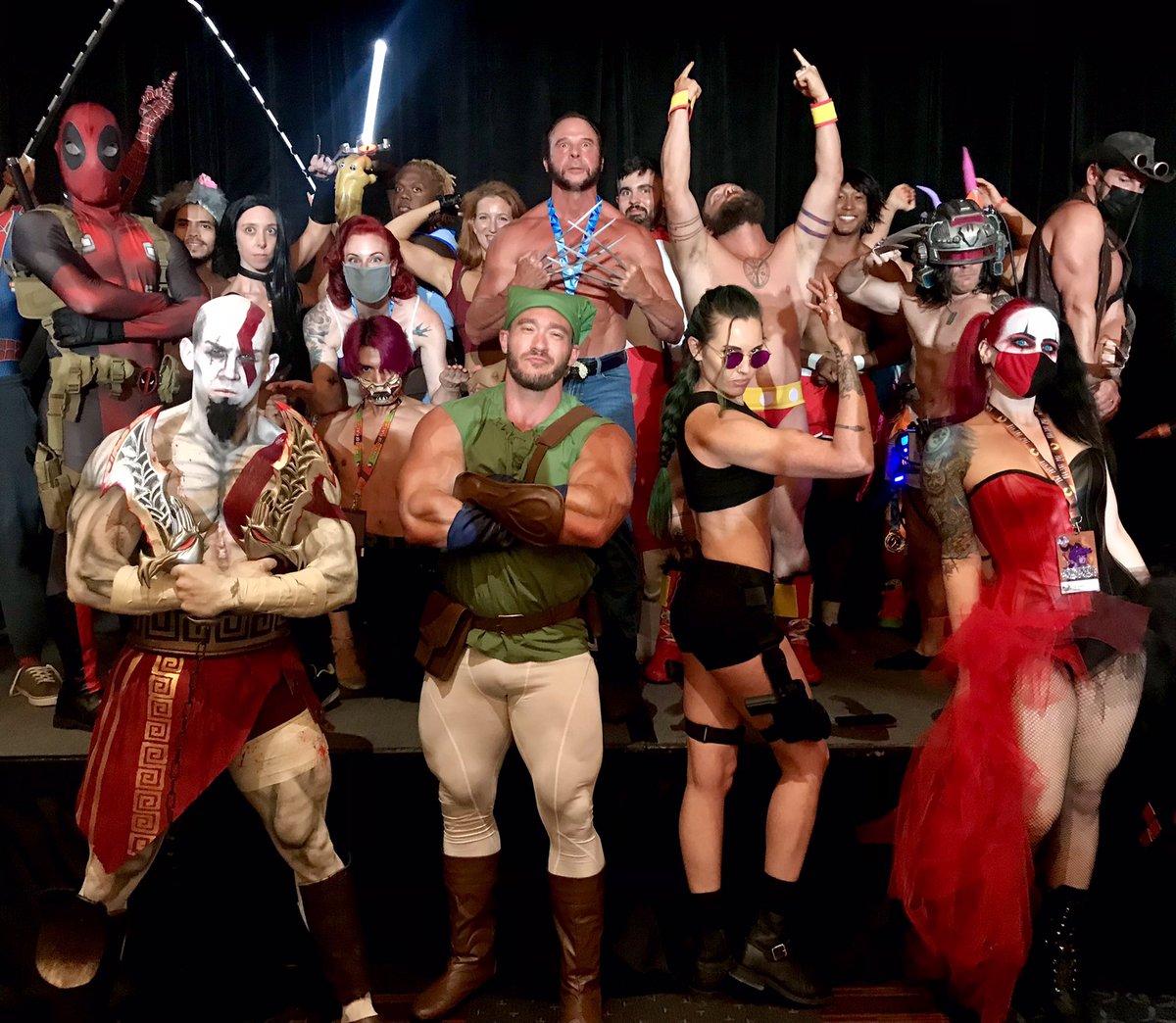 Cosmic Wonder Woman won first place in the women's followed by Harley.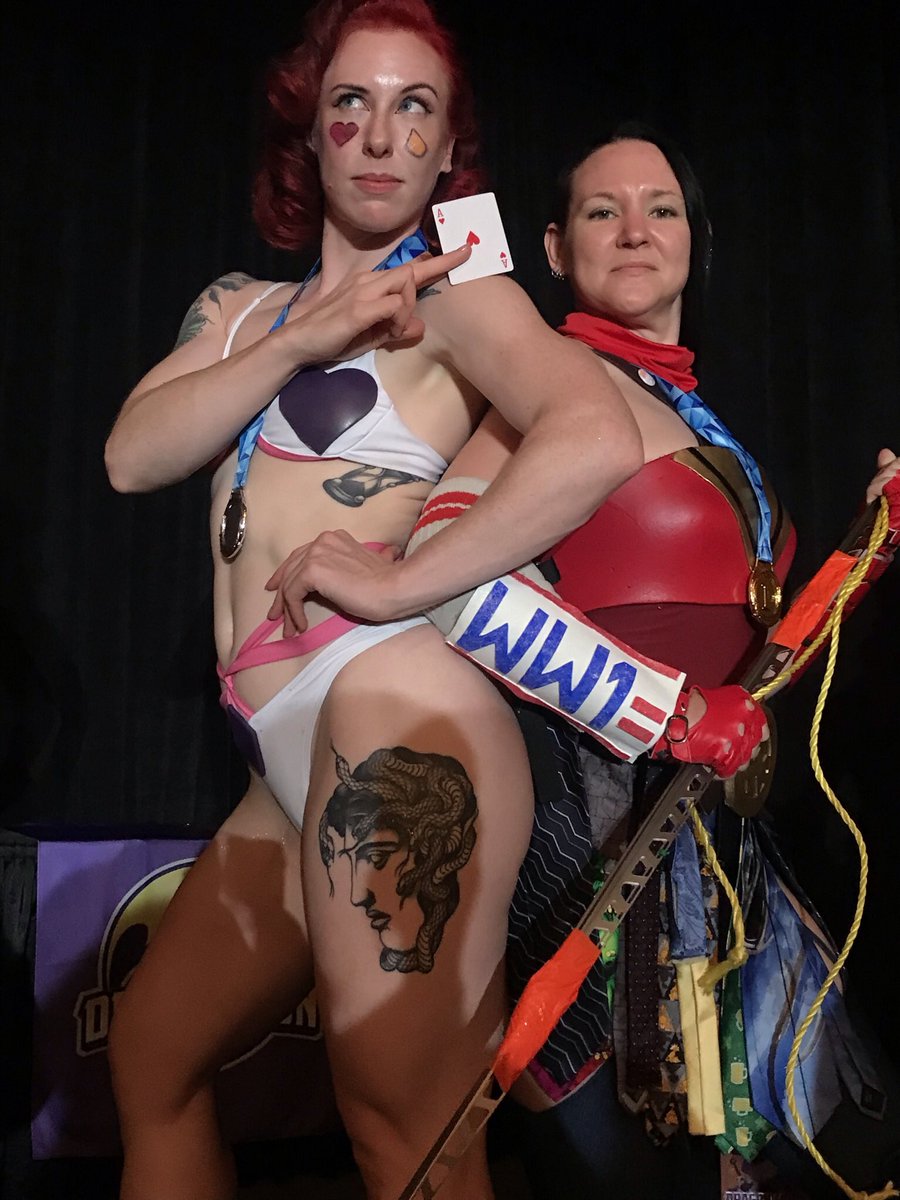 Kilt blowing, an annual 1a tradition where 40-50 men in cosplay kilts go up one by one on stage where a woman uses a leaf blower to try to blow up their kilts, as they do Marilyn Monroe like poses to keep their kilts down and not show their bagpipes. Highlights this year included the Kilt Deadpool, who threw a handfuls of condoms into the crowd. Other contestants threw Starburst and little rubber duckies into the crowd to generate more cheers.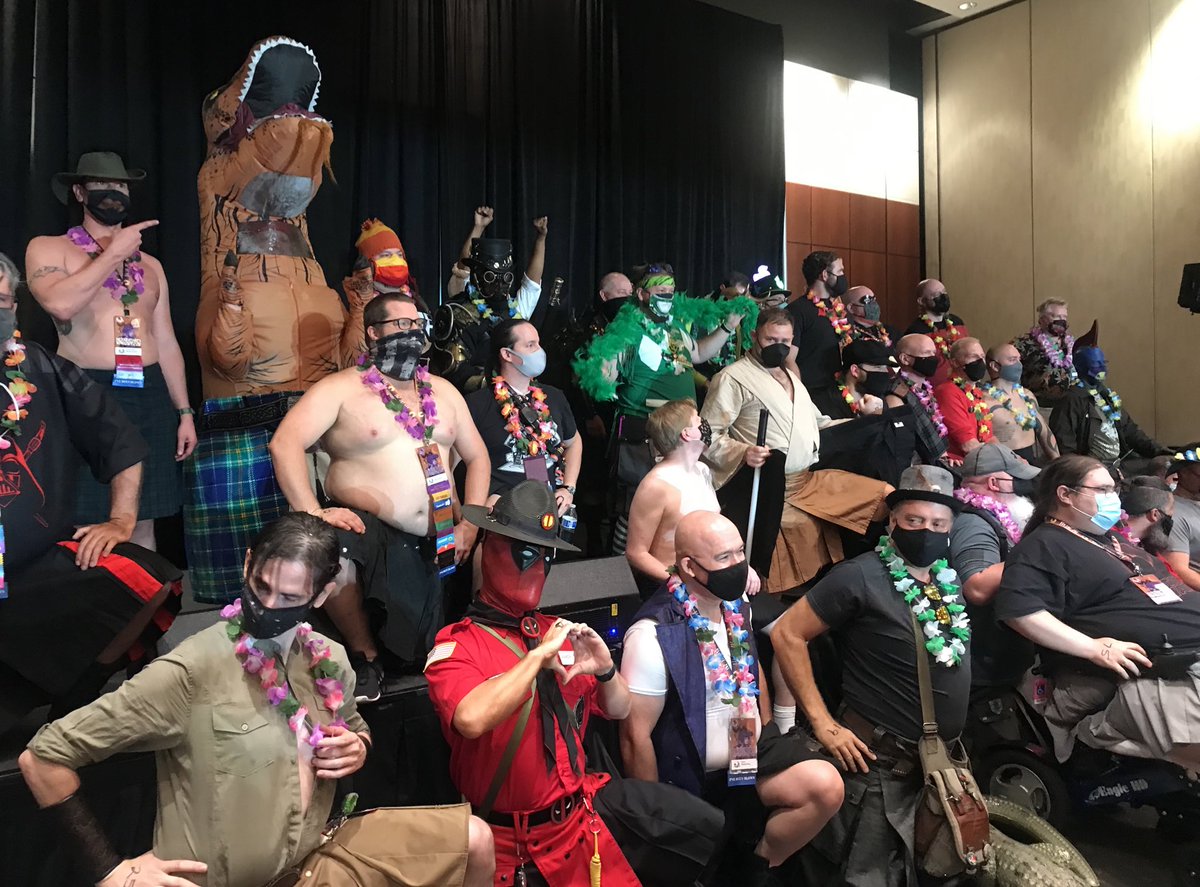 Furry Q&A. Dozens of ferries and their friends answer questions and met up at the Furry Q&A. Furries like the anonymity of cosplaying as a friendly furry animal or their favorite character. Furry costumes can start at $1-3K and range $5-10K for good costumes. If you try furry costumes, remembers to take breaks to hydrate, and walk with a friend / handler to help open doors, carry your stuff, and take pics. While some furries do have a historically sexual component usually popularized by TV shows and movies, it has transitioned into a mainstream form of cosplay. There are several furry meet ups and conventions nationally; check Facebook groups.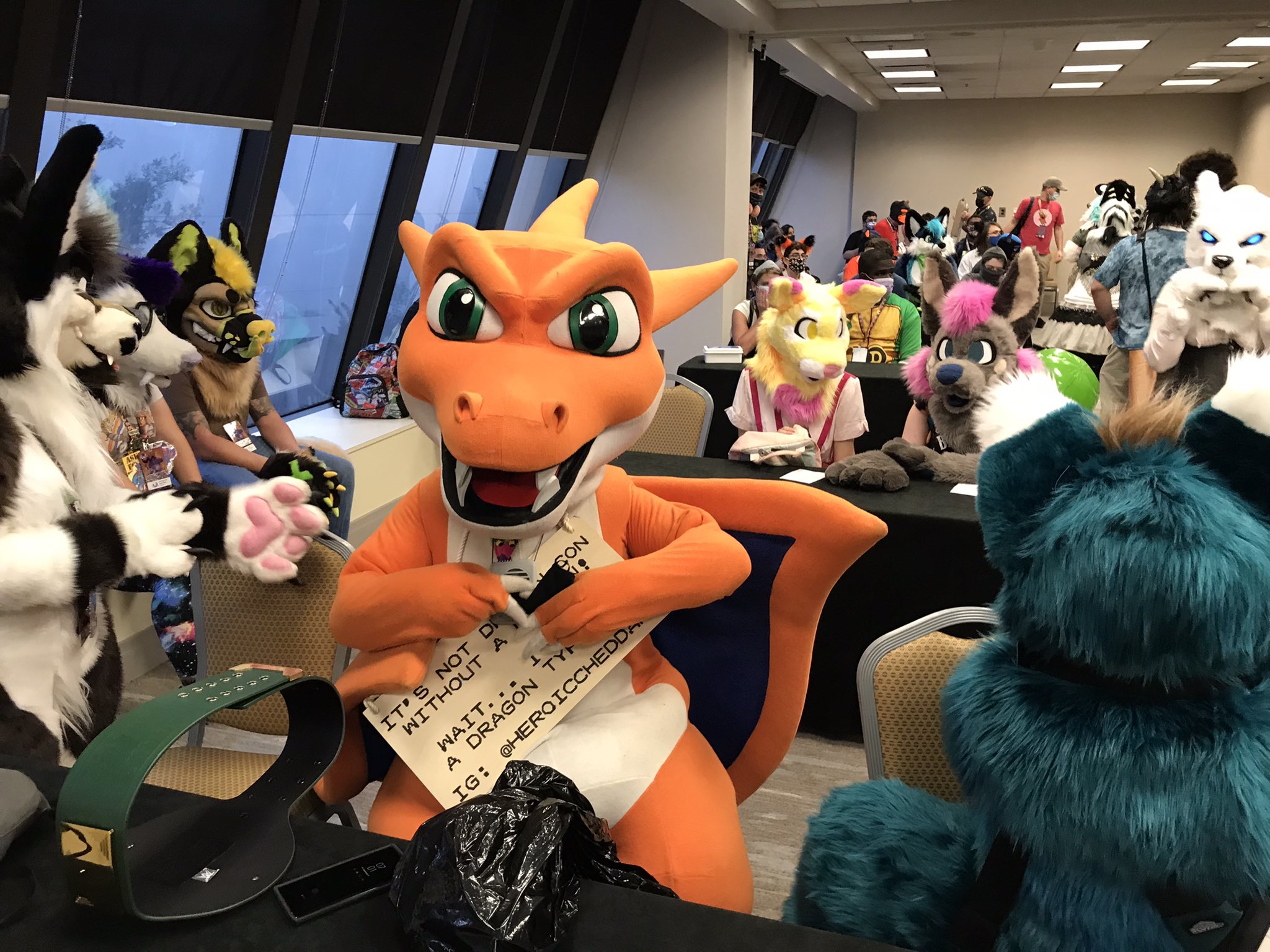 Dragon Con Goes VIRTUAL
For fans who were not comfortable attending a live convention, Dragon Con Goes Virtual, a live-streamed version of the convention, attracted 22,000 views. The $10 subscription, good through June 1, 2022, included live convention coverage as well as exclusive pre-recorded content and highlights from past conventions that fans could enjoy from the comfort of their own home in the company of close friends and family.
COSPLAY
Loki variants and characters were the most popular costumes, from the Thursday TVA party to everywhere all weekend! Miss Minutes and inflatable alligator Lokis were creative.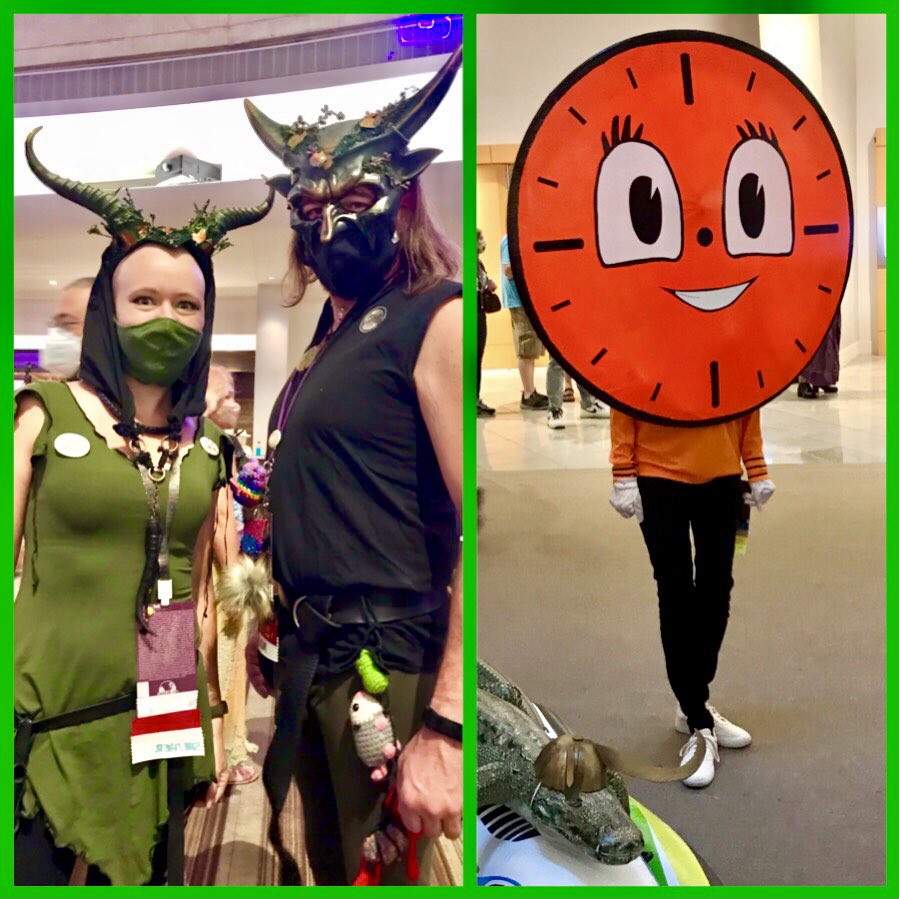 Star Wars meetup attracted Jedi, Sith, and aliens from across the galaxy in one of the largest annual photo meet ups on the steps of the Hilton.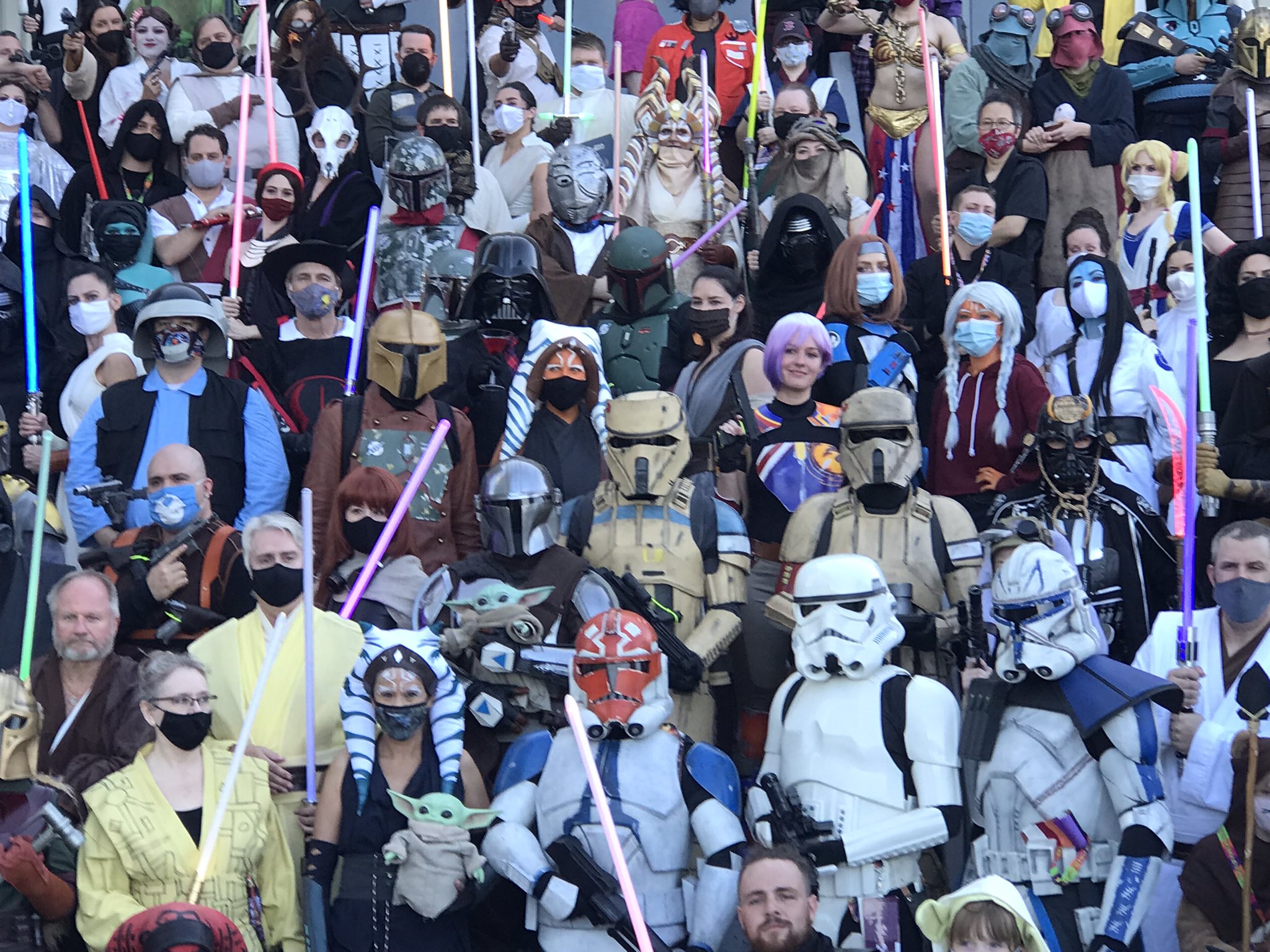 X-Men meetup at the park near the Hyatt featured Magneto and Maddie vs the X-Men.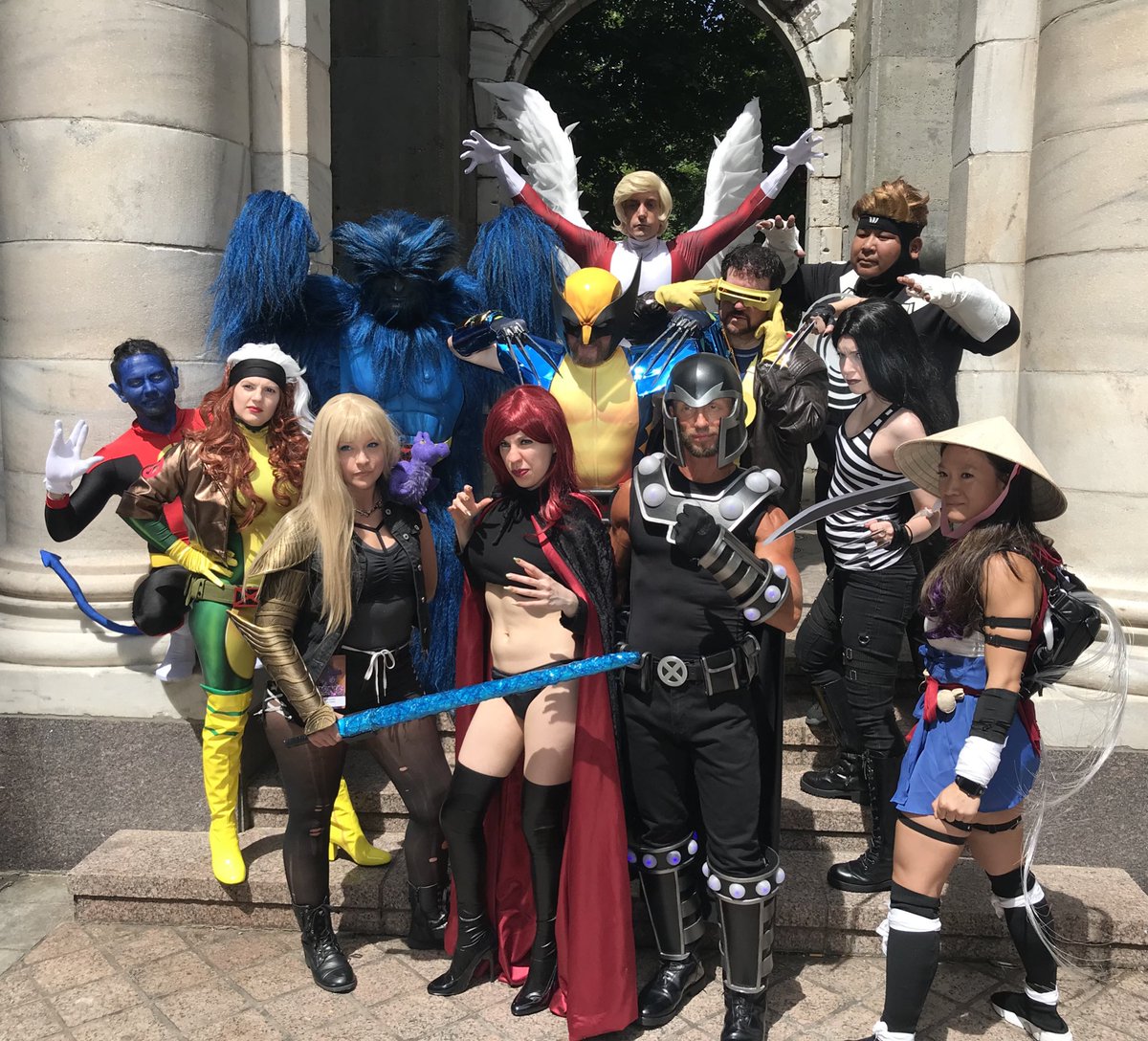 300 DC Spartans annually march thru the Hilton, and in the parade. They're looking ripped as usual – Covid didn't prevent them from keeping tan and ripped.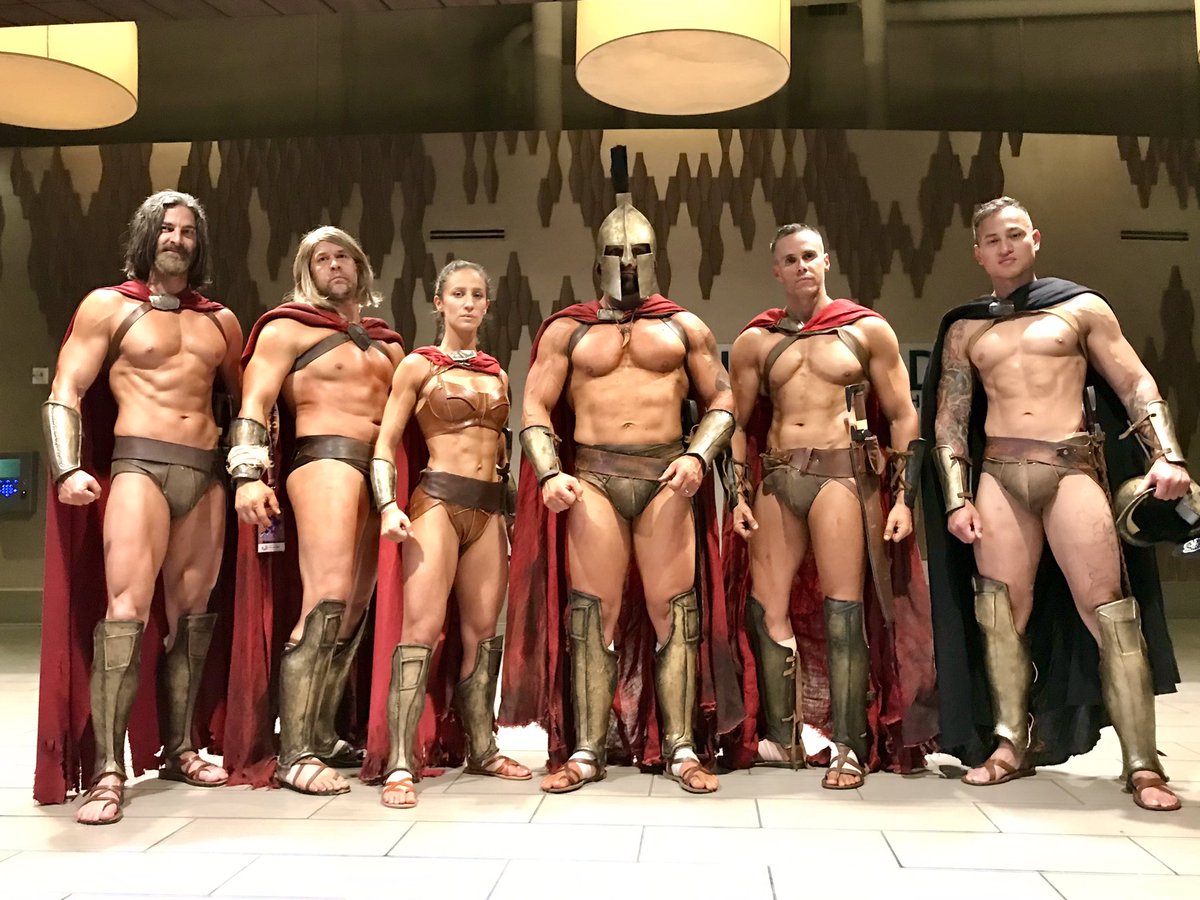 Nintendo Pokemon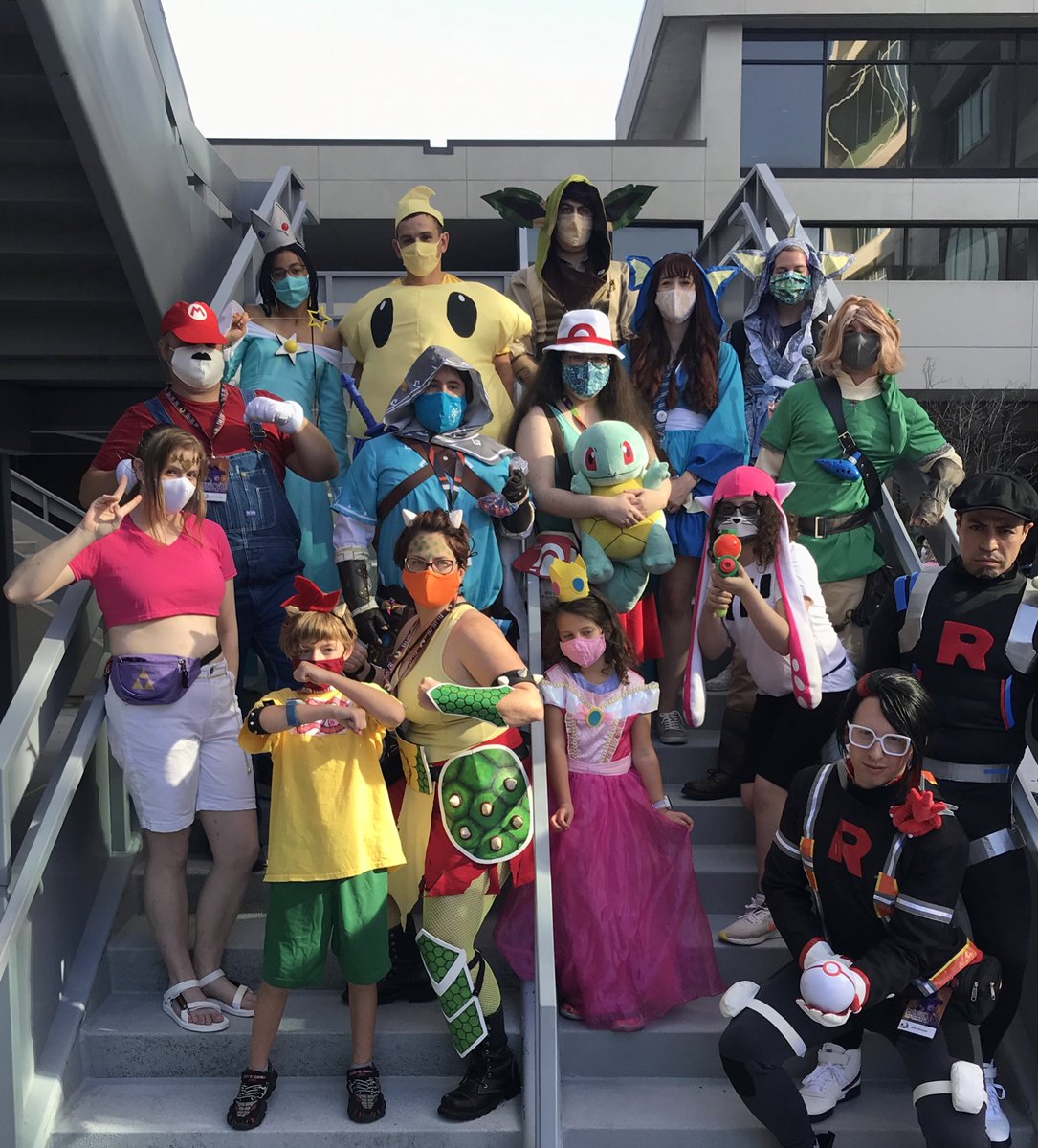 Deadpool variants popular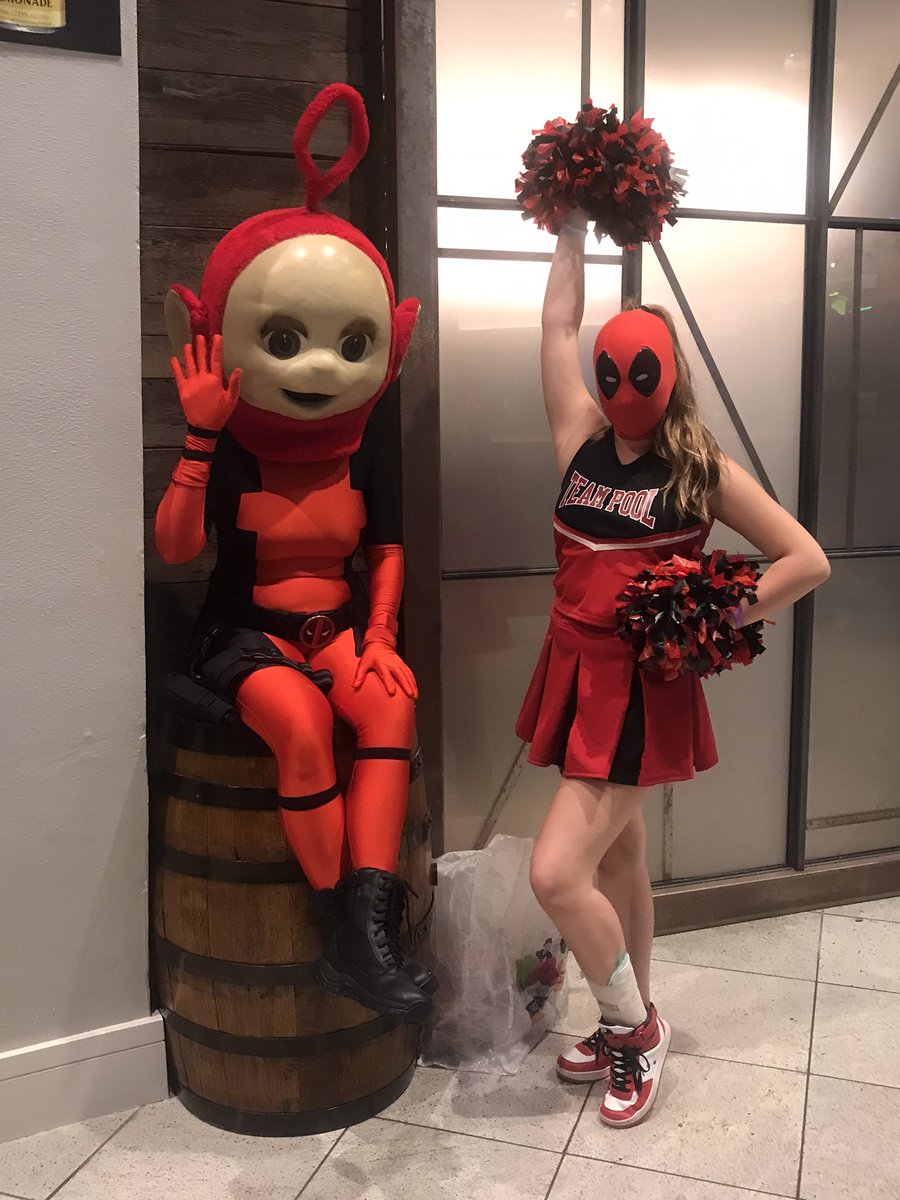 Wonder Woman, Slave Leia and mashup of the two unite!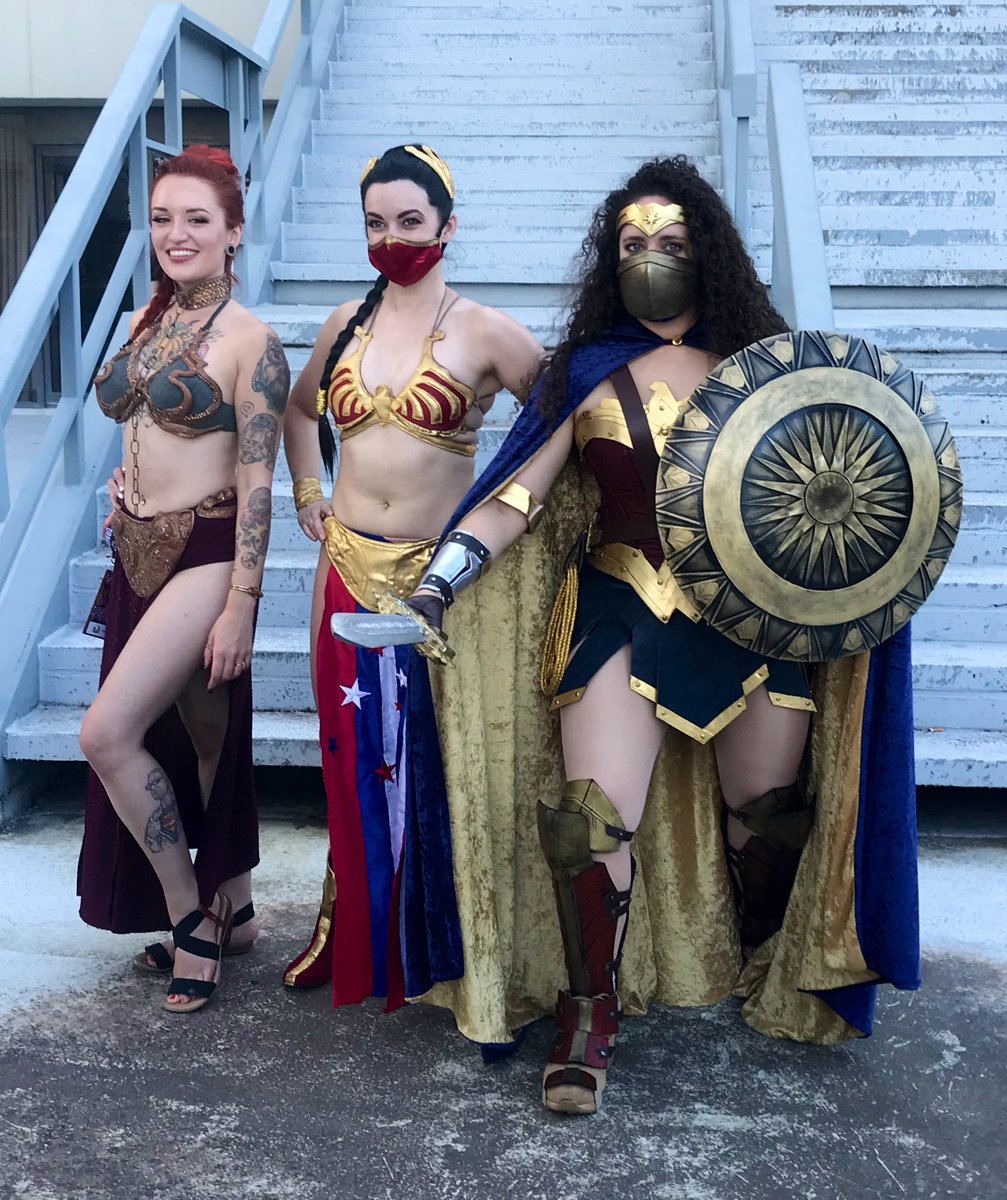 And in true Dragon Can fashion, speedo cosplay is just fine!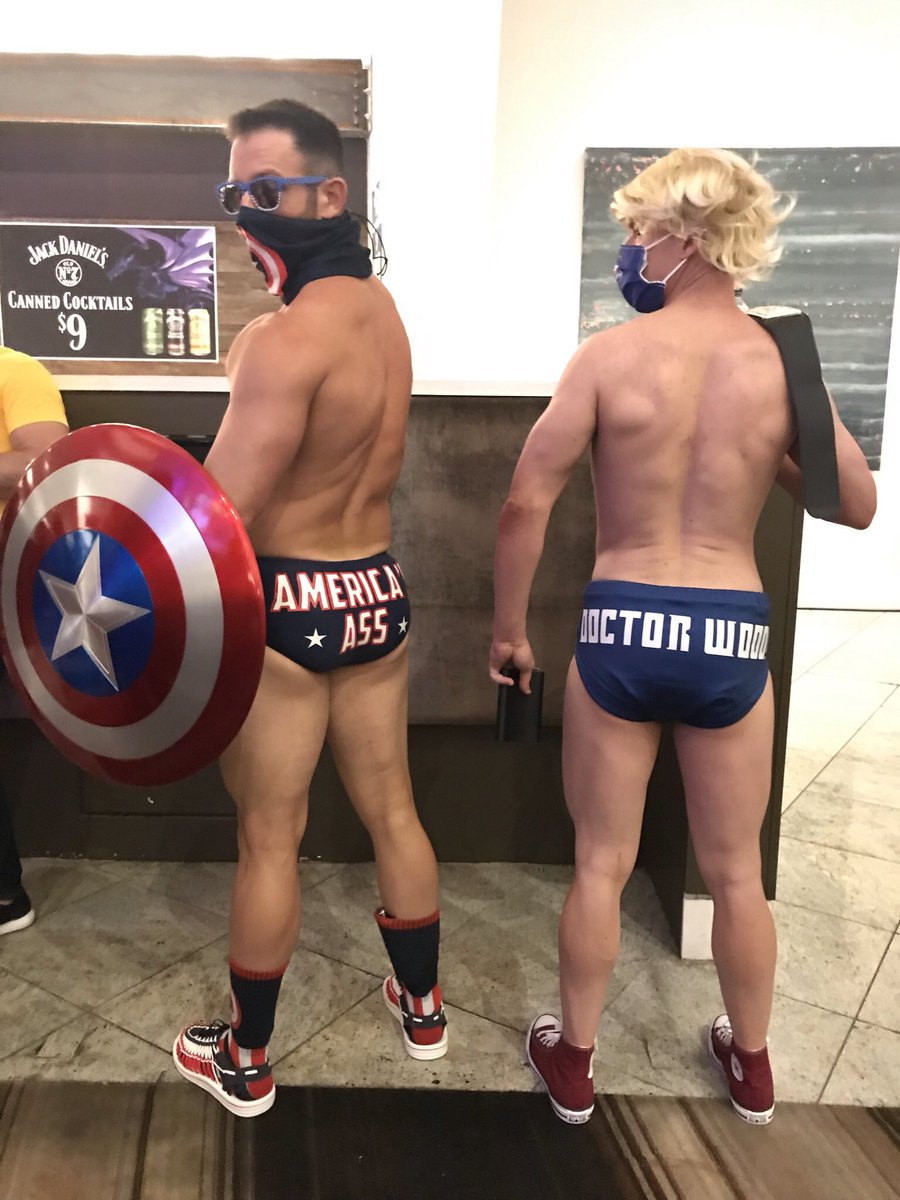 CHARITY
Dragon Con is known for its charity and blood drive. The event raised more than $120,000 for its official 2021 charity, Big Brothers Big Sisters of Metro Atlanta. And hundreds of cosplaying superheroes did the heroic deed of donating blood in LifeSouth's annual Robert A. Heinlein "Pay It Forward" blood drive since 2002, held another successful drive. This year, some 2,200 donors, including a record 40 percent of whom were first time blood donors. The annual drive – consistently ranked as the largest convention-based blood drive – benefits LifeSouth, which serves more than 40 hospitals in the Atlanta area and 110 hospitals in the Southeast.
PARTIES
Several tracks hosted themed parties in ballrooms nearly every night of Dragon Con.
Party at the TVA: Variants Ball took over the Marriott main lobby, perfect because it was the filming location for the TVA in the Disney+ Loki series. Dozens of Loki variants, including many Alligator Lokis, danced the night away. In fact, Loki themed costumes were easily the most popular costume at Dragon Con this year. Just add horns, and presto: you're a variant!
Zombie Prom. The Apocaplyse Track hosted the Zombie Prom party. A few dozen zombies lumbered and lurched around doing zombie-dance versions of the Two Step and other dances.
Last Party of Alderaan, hosted by the Star Wars track, featured dozens of Jedi, Mandalorian, and other Star Wars characters dancing to EDJ and other music with DJ Scalzi. Multiple lightsaber dance duels broke out on the dance floor, attracting circles of bystanders.
Spectrum Party: Bash of the Titans toga party attracted LGBTQ+ and other guests.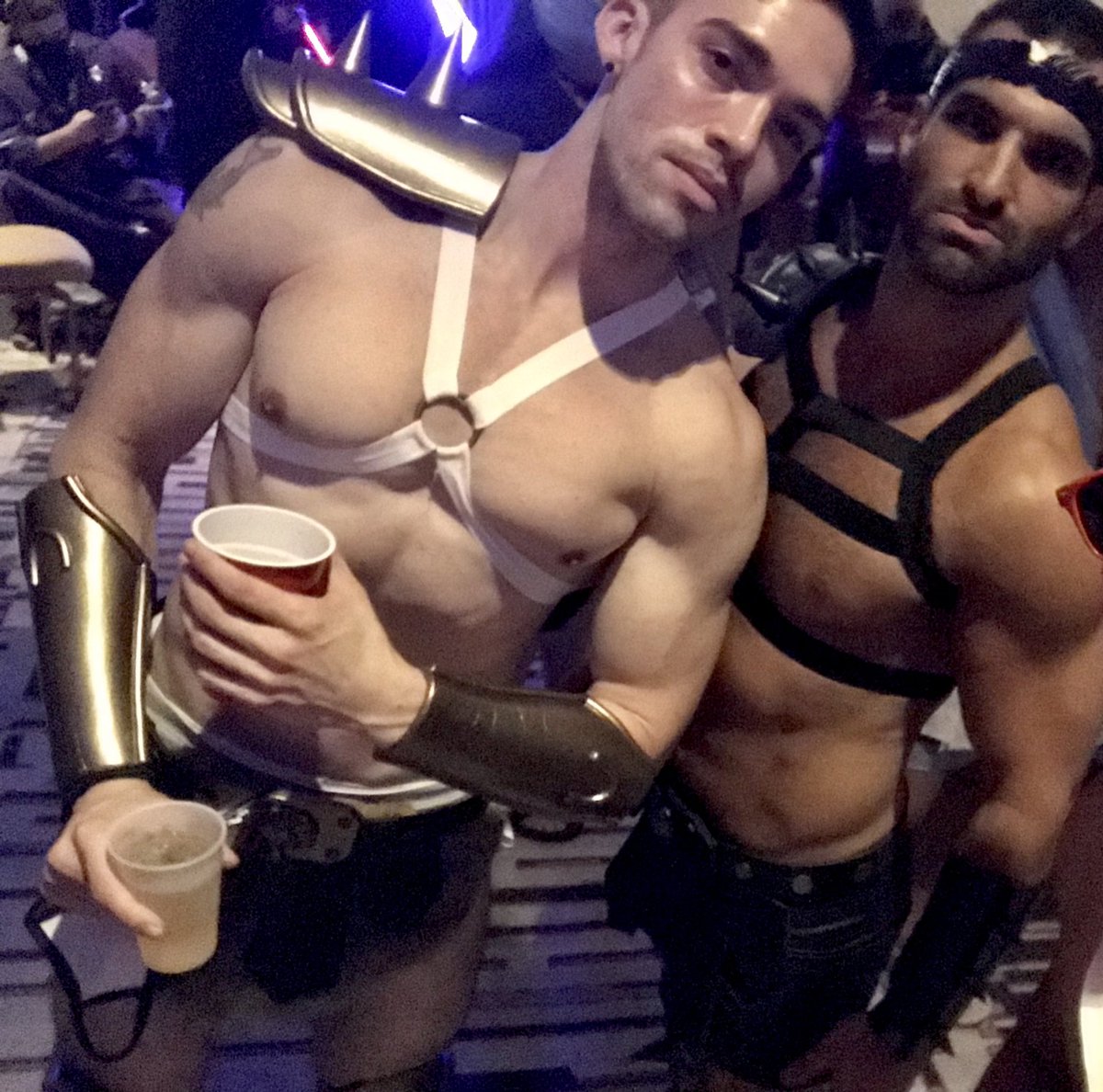 Doctor Who Ball hosted by the BritTrack featured several dozen doctors, characters, and Daleks mixed in with the hundreds in the ballroom.
Yule Ball hosted by the Young Adult Literature track featured a Harry Potter at Christmas theme, with dancing to music from the 80s and 90s.
Heroes and Villains Ball hosted by the Video Game track featured video game characters and other characters dancing till late night.
The Secret Party DJ rave started at 3a, taking over the same Marriott ballroom that the BSG and Star Trek Discovery casts had spoken on panels before. DJ Chrome TigerRider teamed up with DJ Danny Bled and a dozen neon and LED-lit gogo dancers who danced on stage with lasers and smoke effects. Attendees including Jedi, inflatable Pikachu, 300 DC Spartans, and more danced and conga-lined in the front, while glow-stick dancers showed their skills in the back.
SAFETY
To ensure health and safety, Dragon Con limited attendance to half – 42,000 instead of the typical 90,000 attendees, while maintaining the same footprint space. This helped reduced crowds from the hallway and hotel sky bridges to panels and parties. Several members in the Dragon Con Official Facebook group said they really liked how this year's reduced attendance still helped this year's convention feel full, but without the shoulder-to-shoulder crowds and lines for panels, food, and sold-out at-capacity events.
"This year's convention was wonderful. It was certainly a little different, as we implemented a number of changes to help protect our fans and reduce the spread of COVID," convention co-chair Rachel Reeves said. "More than anything, in these times, we were delighted to bring our fans together so they could celebrate the things they love, connect with friends, and forget about the outside world for a few days."
In response to the ongoing COVID pandemic, Dragon Con implemented a series of protocols to help reduce the spread of COVID, including a requirement that all attendees show proof of vaccination or a negative COVID test taken within 72 hours of arriving at the convention in order to pick up their badges.
Other changes included requiring all fans to wear masks while inside a convention venue. Cospalying attendees creatively incorporated their masks into their characters.
"We are especially proud of our community of fans, who stepped up and followed the health and safety protocols for the whole five days," Reeves said.
Dragon Con will return in 2022 for the five-day Labor Day Weekend, Sept. 1 to Sept. 5.
About Dragon Con
Dragon Con is the internationally known pop culture convention held each Labor Day Weekend (Sept. 2 -Sept. 6, 2021) in Atlanta. Organized for fans, Dragon Con features more than 3,500 hours of comics, film, television, costuming, art, music, and gaming over four days. For more information, please visit www.dragoncon.org and follow us on Facebook and Twitter.