Dragon Con pop culture convention will attract an estimated 40,000 pop culture fans with panels, parties, parade, cosplay, signings, kilt-blowing, and added health and safety measures, taking over several hotels and venues in downtown Atlanta for Labor Day weekend Sep 2-6.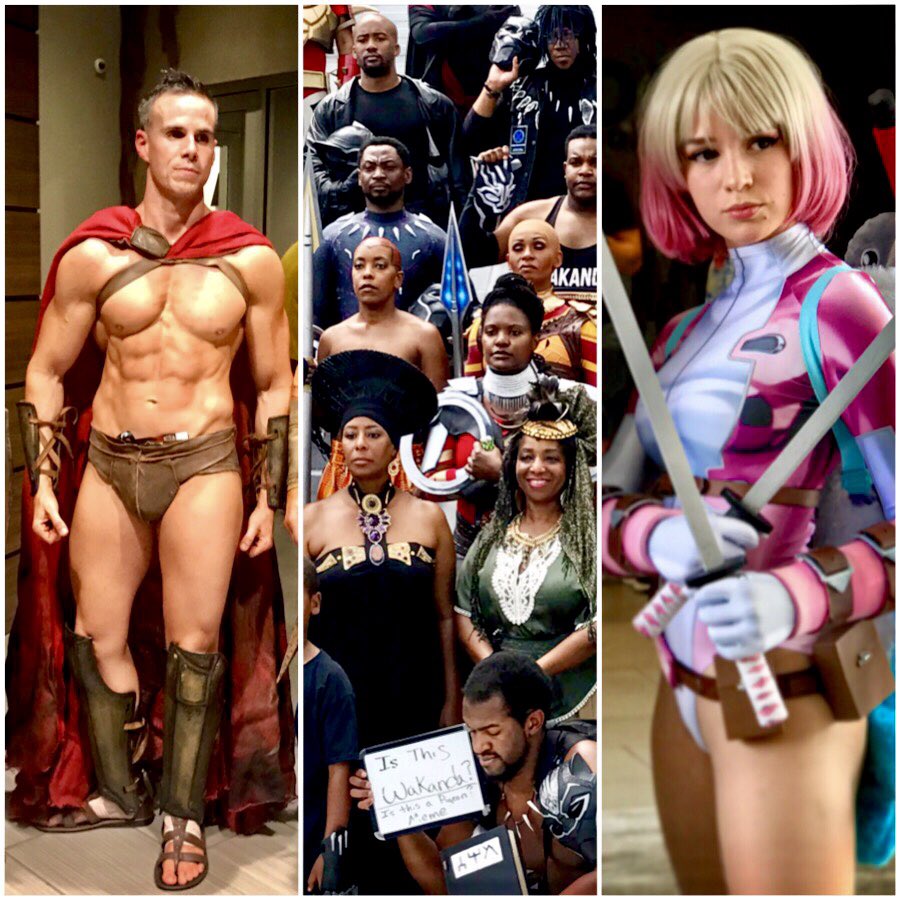 Dragon Con highlights this year include talent William Shatner (Star Trek), Sonequa Martin-Green and Mary Wiseman (Star Trek Discovery), and Edward James Olmos and Mary McDonnell (Battlestar Galactica). The Parade continues thru downtown LA on Saturday. Cosplayers include the ripped 300-style DC Spartans, Muscle Nerd competitors, and the Masquerade.
This year, Digital LA will be hosting our own unofficial meet up on Thursday 8-9p at the Marriott Marquis. Look for us in red at the Pulse lobby bar.
With San Diego Comic-Con and most other major comic cons shut down the past two years, Dragon Con offers a welcome return to conventions – with reduced capacity, masks required, and vaccination/testing requirements.
Highlights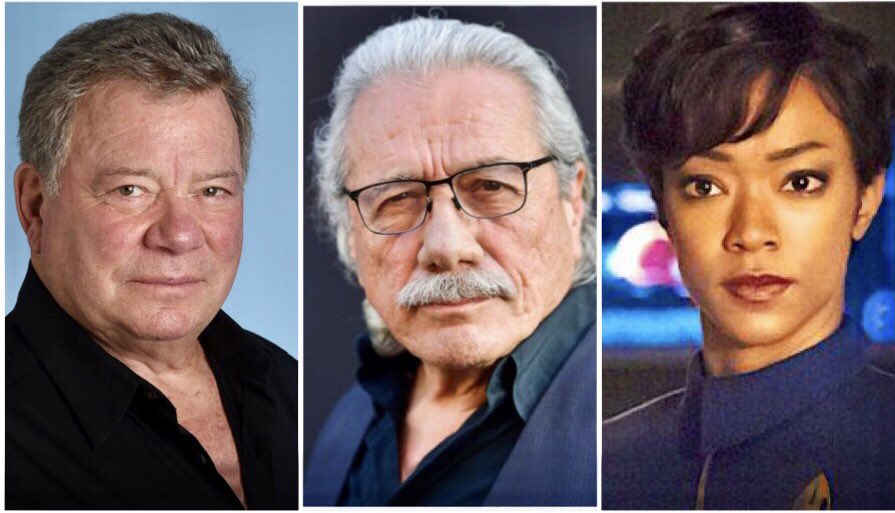 Hollywood talent speaking on panels include: William Shatner (Star Trek), Sonequa Martin Green and Mary Wiseman (Star Trek Discovery), Oscar nominees Edward James Olmos and Mary McDonnell (Battlestar Galactica), Christopher Eccleston and Billie Piper (Doctor Who). Supermen stars Tom Welling (Smallville) and Taylor Hoechlin (Superman and Lois) will lead a parade of stars from some of the best-known television and movies of the last 40 years.
Other actors, authors, artists, and creators who will speak on panels, and meet with fans, including talent from Shazam!, The Boys, American Gods, The Walking Dead, the Harry Potter franchise, and Supernatural, as well as voice actors from animated series The Animaniacs, Star Wars the Clone Wars, and Steven Universe, and video games Overwatch, Duke Nukem, and Mass Effect.
Classic creators Kathy Coleman and Wesley Eure from the Land of the Lost TV series will also appear.
Dragon Con "Personality"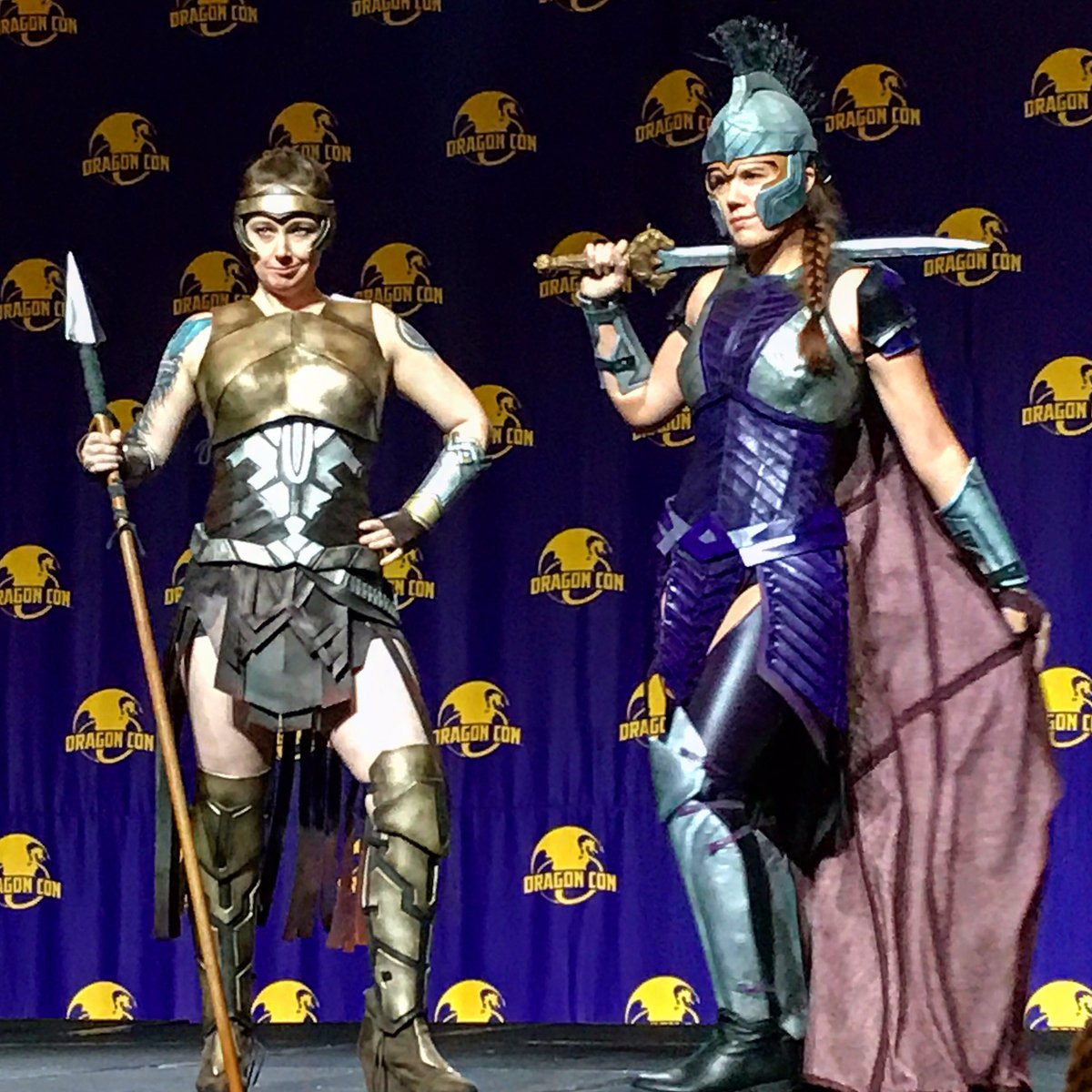 Dragon Con is similar to a comic con, with Hollywood talent, panels, parties, cosplay and autograph singings. Dragon Con differs in several attributes:
Fan-Run. Dragon Con is more fan-organized from programming to parties.
Tracks: There are more than 50 tracks of programming for every fandom, from SciFi, Anime, and Gaming to BritTrack Costuming, Puppetry, Robotics, Young Adult Literature, and Military SciFi Media. Star Wars and Trek each have their own tracks. A new Diversity track has been added this year. There are also tracks for Live Performances, Table Top Gaming, and more.
Parties. Unlike most conventions which shutdown most programming and panels around 6-8p, that's when Dragon Con parties get started and often go till 3-5a. This year's parties include a TVA Party on Thursday night at the Marriott Marquis, the actual filming location of the TVA in the Loki series on Disney+. Other parties are themed around giant robots, neon, LGBTQ, and more. After the official parties end, attendees often host parties in the hotel rooms.
Parade: A highlight is the Dragon Con parade, which brings registered attendees cosplay and passion out of the convention hotels, and right into the sunny streets of downtown Atlanta so residents can get a taste of the fun. It's akin to if there were a San Diego parade that went down 5th Street in Gaslamp from say Donut Bar to the San Diego Convention Center. This year, parade route attendees must have Dragon Con badges. The Parade will be broadcast live on CW69 (WUPA-TV) and YouTube beginning Saturday, September 4 at 10a.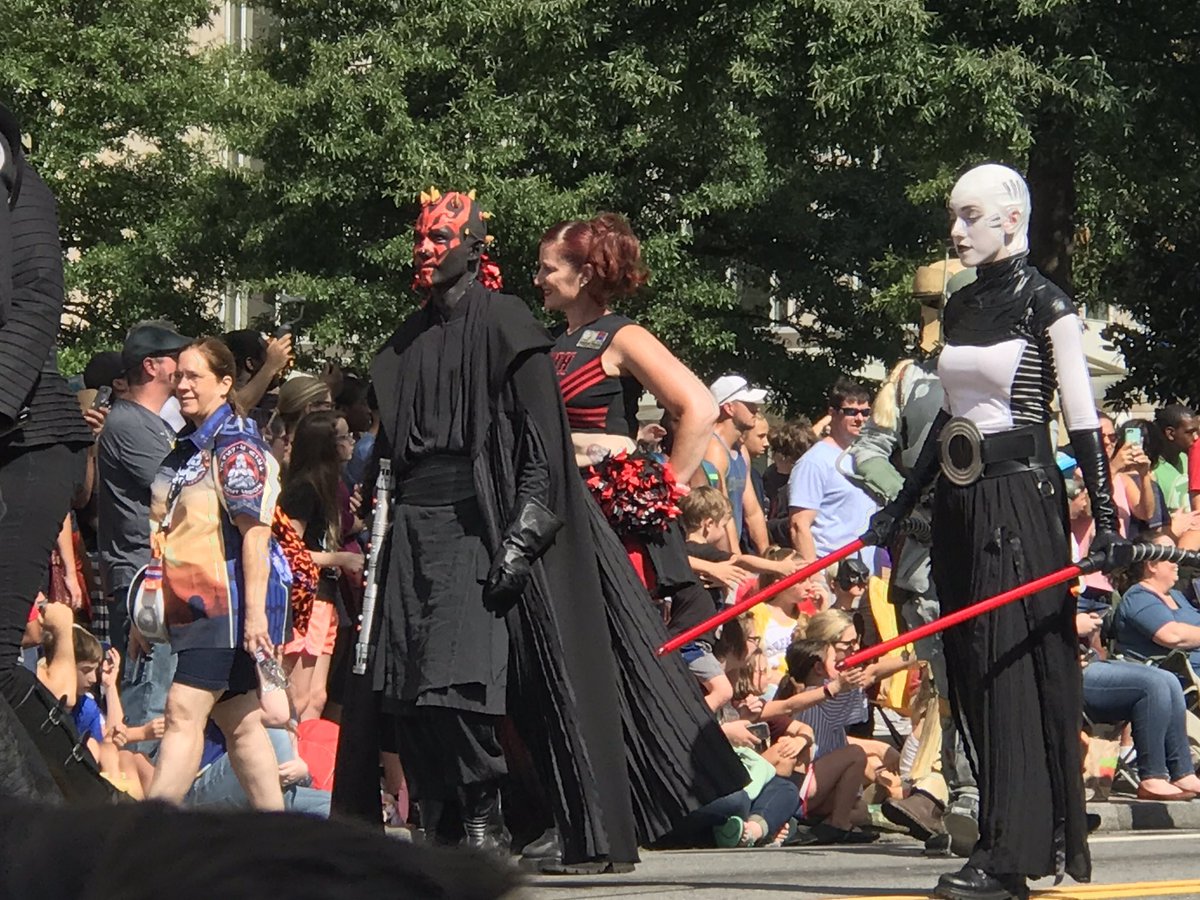 Gaming: Dragon Con offers more than 140,000 square feet of gaming, including PC and console games, board games, miniatures gaming, role-playing games, collectable card games, and even LARP games. 'Round the clock gaming is free to Dragon Con members starting Thursday, September 2 at 4 pm. Joystick Game Bar will hold an American arcade experience with tons of favorite – and free to play for Dragon Con members – cabinet games at 161 Peachtree Center Ave NE, Atlanta, GA 30303, from 10 a.m. to 4 a.m. each day.  A $10 cover is required for non-members.
Cosplay: While most comic cons have attendee cosplay, themed photo meet ups, and a big masquerade competition, Dragon Con adds even more cosplay. The cosplay track is dedicated to cosplaying tips and competitions. There are themed cosplayer meet ups non stop around the hotels. Top cosplayers will compete in costume contests every night of the convention and promenading throughout the five host hotels and the streets of downtown Atlanta. he Dragon Con Masquerade is the oldest continuously-run competition in fandom. The craftsmanship-focused Friday Night Costume Contest and the low-key and fan-voted Hallway Costume Contest, which will also have a virtual component for those fans joining the convention from home.
The DC Spartans ripped guys walk in the Parade and around the convention hall.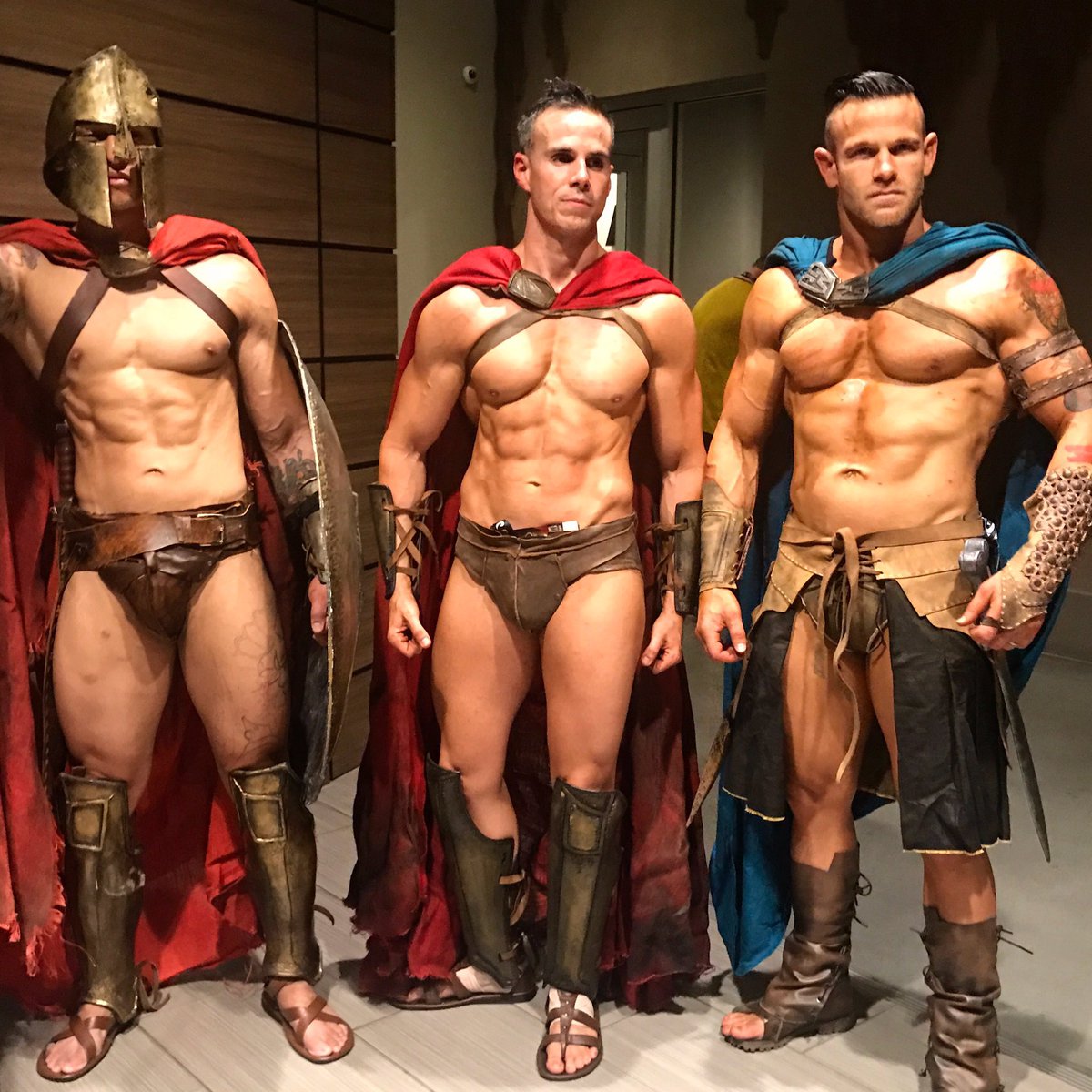 Dragon Con Goes Virtual!
For fans who are not comfortable attending a live convention, Dragon Con Goes Virtual is a live-streamed version of the convention with live convention coverage as well as exclusive pre-recorded content and highlights from past conventions that fans can enjoy from the comfort of their own home in the company of close friends and family.  A Dragon Con Goes Virtual subscription is $10.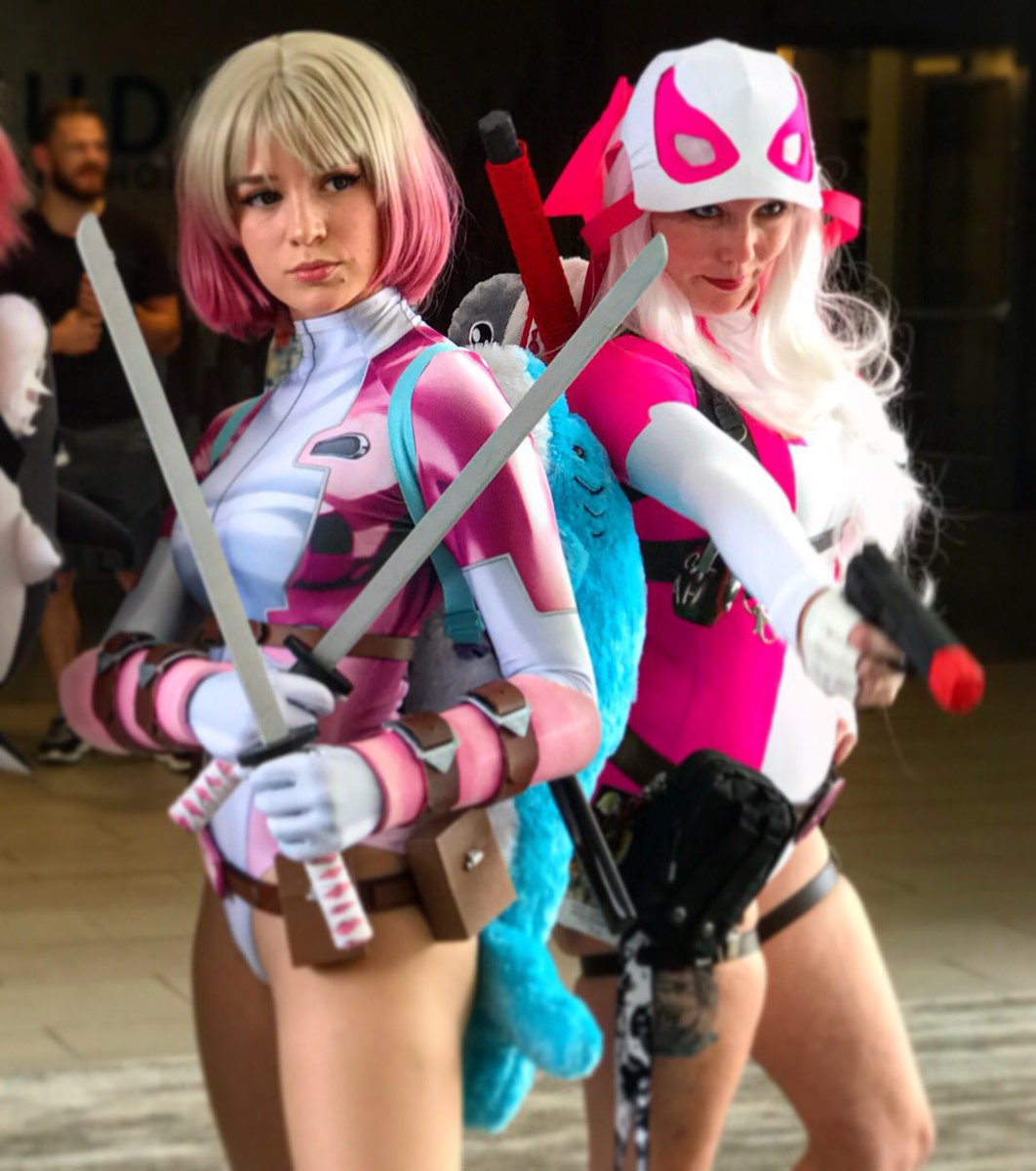 New Health and Safety
Dragon Con has implemented a series of protocols to help reduce the spread of COVID.
Vaxed or Recent Test: All attendees must show proof of vaccination or a negative COVID test taken within 72 hours of arriving at the convention in order to pick up their badges.
Masks required: All fans must wear a mask while inside a convention venue.
Reduced Capacity: This year's event is at 50 percent reduction in the number of memberships sold.
Vexed Parade Participation: Only badge-holding Dragon Con members will be allowed to watch this year's Dragon Con Parade from city sidewalks along the parade route.  Others can  stay home and watch the parade on local station CW69 or YouTube.
No badges will be sold on site. If not sold out, badges will be available through www.Growtix.com.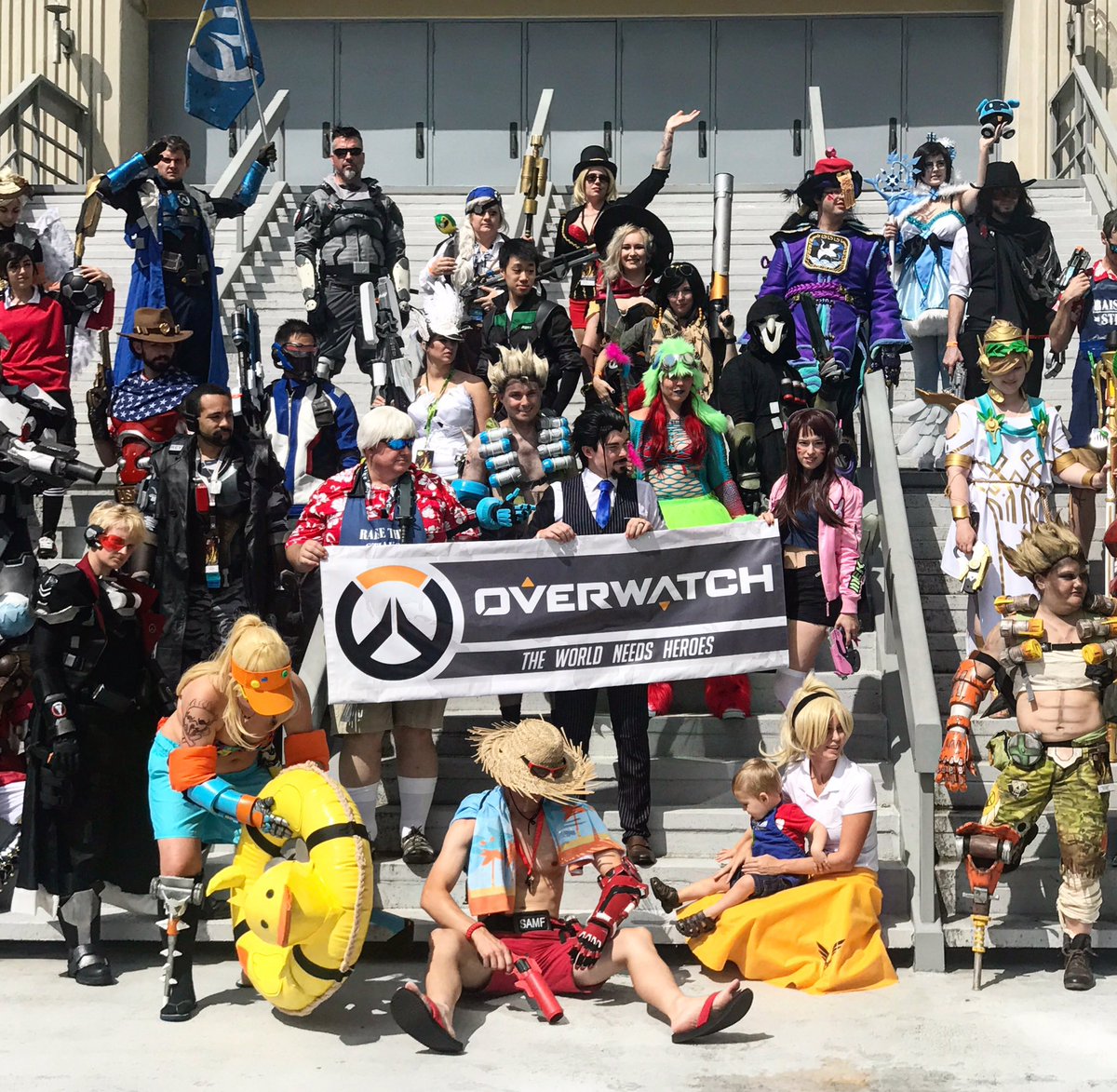 Charity
Big Brothers Big Sisters of Metro Atlanta is the official charity for 2021.
Since 2013, the convention has consistently raised more than $100,000 for each of its annual official charities, including a dollar-for-dollar match from the convention up to an additional $100,000.  Funds are raised through convention-based auctions, special merchandise sales, special events, and the convention match.
In addition to fundraising, Dragon Con conducts the largest convention-based blood drive in the nation. In 2019, some 3,000 fans donated more than 6,000 units of blood and blood products in the annual Robert A. Heinlein "Pay It Forward" blood drive, benefiting LifeSouth, which serves more than 40 hospitals in the Atlanta area and 110 hospitals in the Southeast.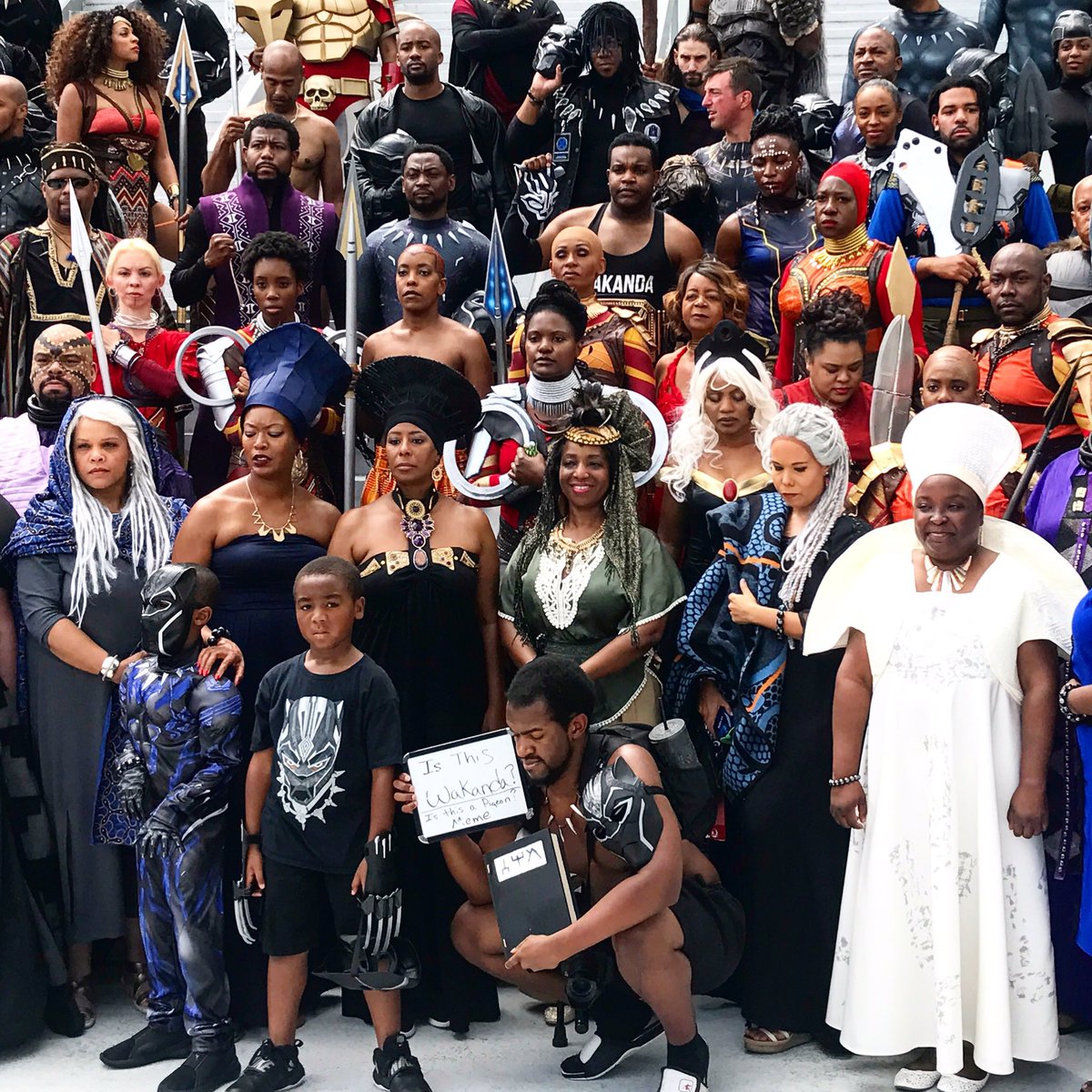 About Dragon Con
Dragon Con is the internationally known pop culture convention held each Labor Day Weekend (Sept. 2 -Sept. 6, 2021) in Atlanta. Organized for fans, Dragon Con features more than 3,500 hours of comics, film, television, costuming, art, music, and gaming over four days. For more information, please visit www.dragoncon.org and follow on Facebook and Twitter @Dragoncon
Photos in this article from @DigitalLA, Dragon Con 2018.