You can swim with whales, explore alien planets, and ride a mine coaster at the new Dreamscape venue VR that opens today at Westfield Century City in Los Angeles. The VR experiences are social, tactile, and focus on a sense of wonder and storytelling.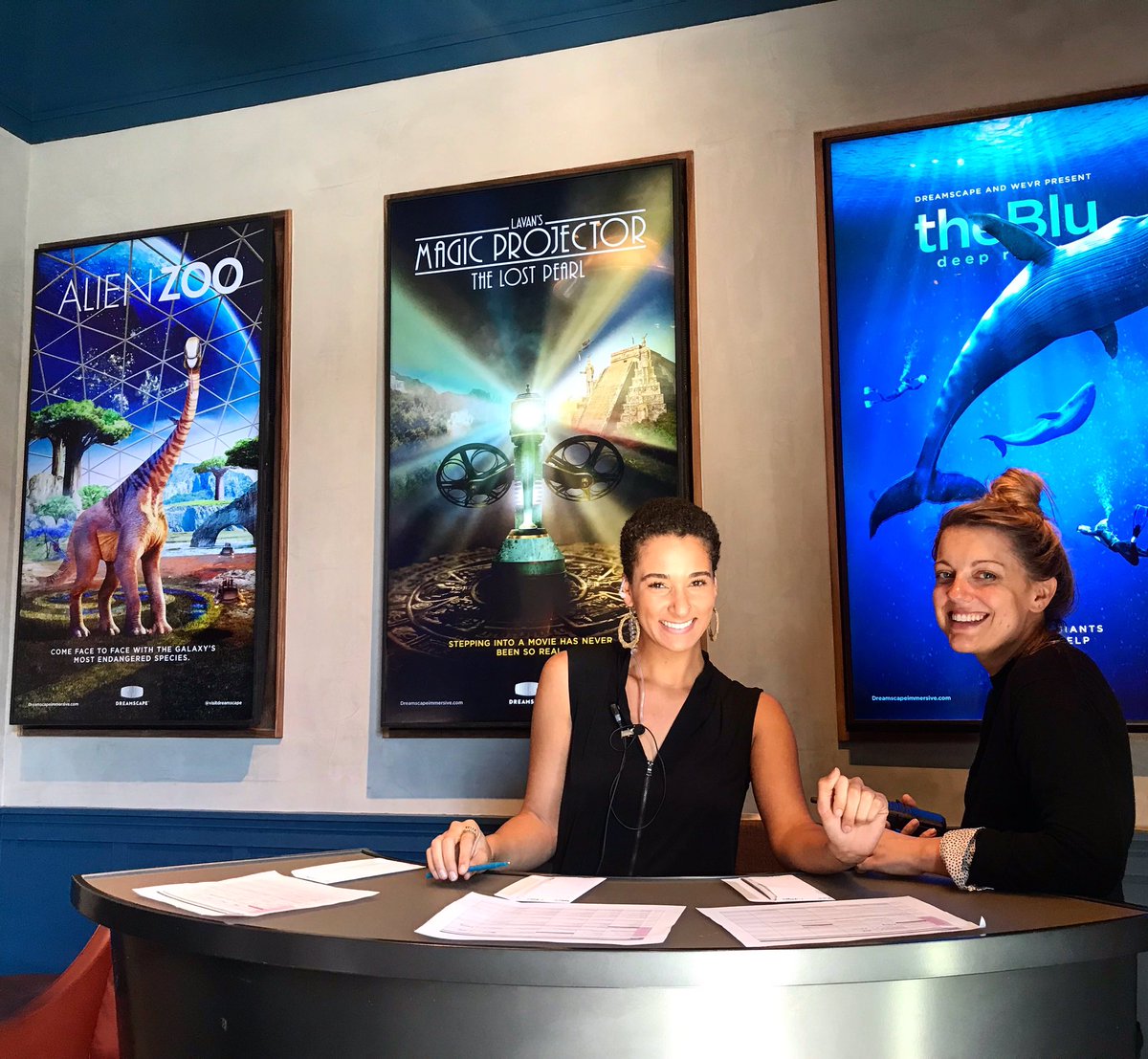 Walter Parkes, co-founder of Dreamscape described why he's getting into VR to tell immersive stories in our video interview. Parkes is former head of DreamWorks, and producer of more than 50 films including Men in Black, WarGames, and more.
Dreamscape debuts with three VR experiences: The Blu, Alien Zoo, and Lost Pearl. All three VR experiences are:
– Social with up to six people interacting
– Tactile, with some objects like railings and torches you can touch in the real and virtual world
– Untethered: You wear VR goggles, backpack, and wristband and ankleband sensors to walk around the space.
All three are excellent: social, tactile, and have a sense of wonder as you look around your environment, whether you're underwater or flying on a hovercraft. Unlike many VR experiences involving shooting zombies, aliens or robots, Dreamscape differentiates itself with a "no shooting" rule. It's all about exploring and taking you to a new place of wonder. This is VR you can take your parents or kids (age 10+) too, without the intensity of shooting things coming at you.
The Blu: Deep Rescue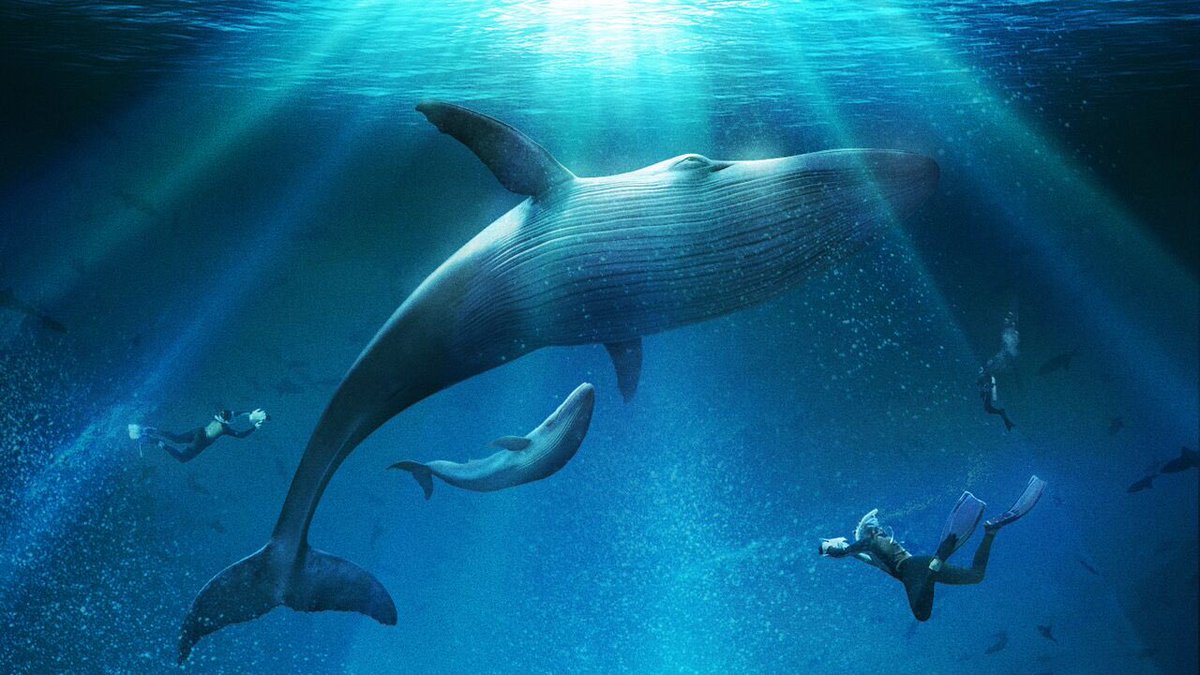 You're an underwater scuba diver sent to rescue a young whale trapped in some wires. After you free the whale, you scuba along with them. This new version of the Blu, adds story to the original the landmark VR experience by LA-based WEVR, which excited many people about VR.
Alien Zoo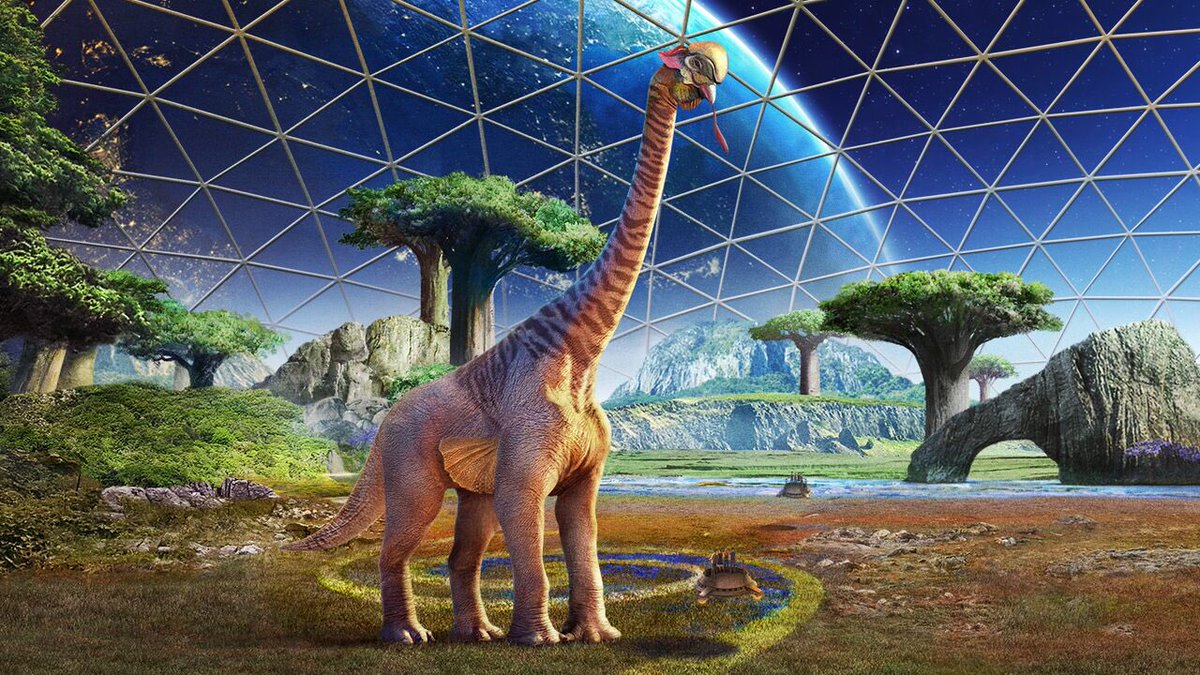 You explore a magical zoo with animal-like aliens, from the jungle to the plains, in this experience which will remind you of exploring Pandora in Avatar.
Lavan's Magic Projector: The Lost Pearl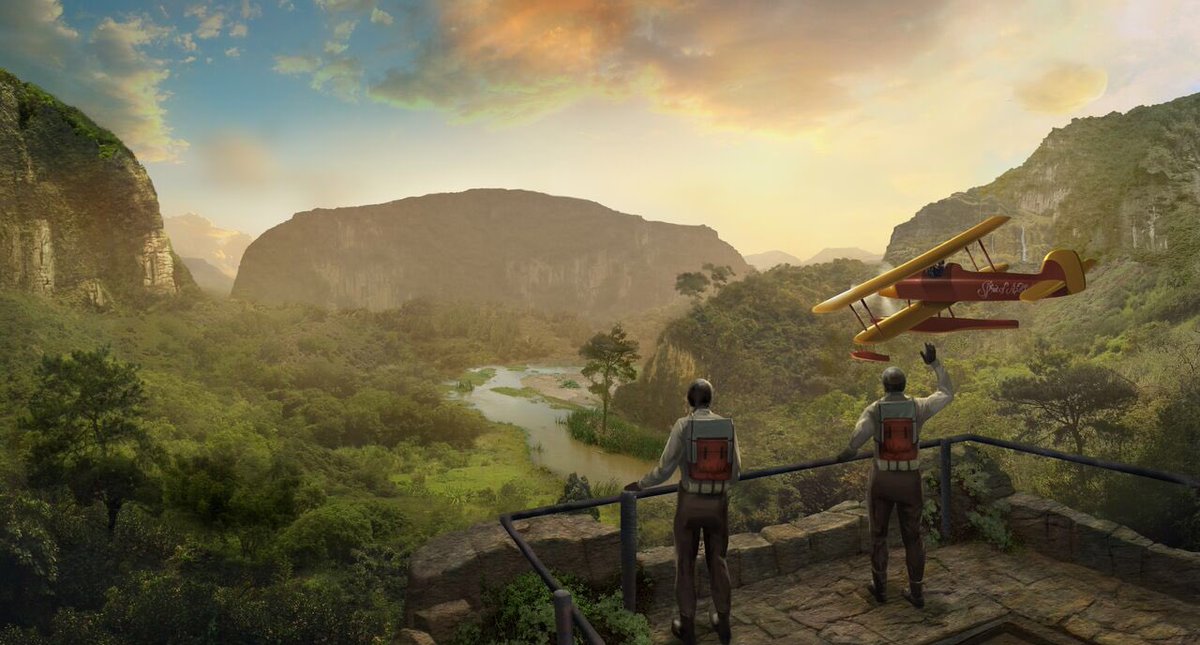 You're an adventurer on a quest through underground dungeons to retrieve the Lost Pearl, in this experience which reminds you of Indiana Jones. There's even spiders, and an exhilarating mine car roller coast finale, that will get your heart racing.
The Blu is the most all-ages. It's very serene and relaxing to swim with a family of whales. It's like swimming in a Disney nature film. Lost Pearl is the most action-adventure, with its finale roller-coaster.
Dreamscape had opened a pop-up at Westfield Century City during the spring which featured Alien Zoo, which we review in our Alien Zoo article. The new Dreamscape location is on the second floor, near Eataly.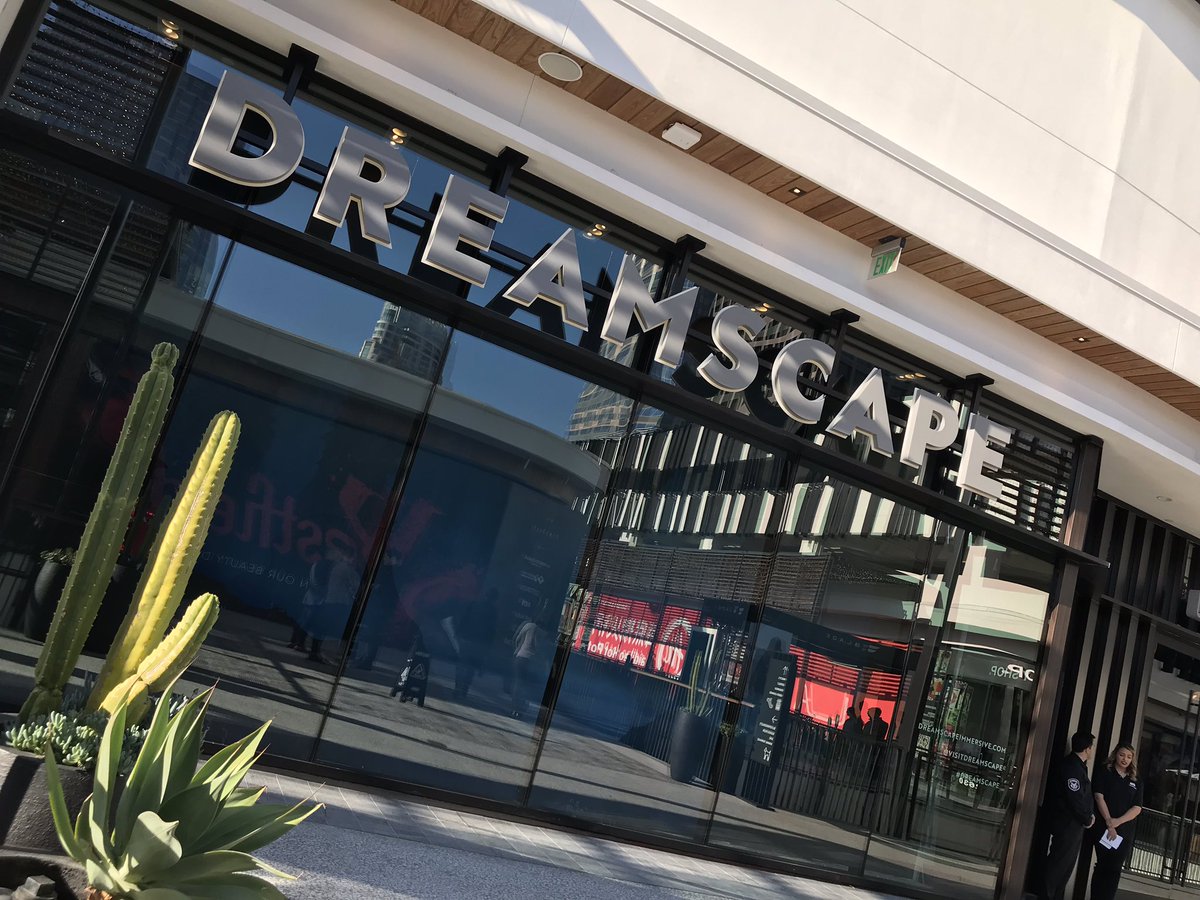 The Dreamscape venue itself looks like an Adventurers' Departure Lounge, with Myst-like decor, posters promoting the three destinations (VR experiences), and even an airport-style Departure Time screen that shows the times for the next experiences.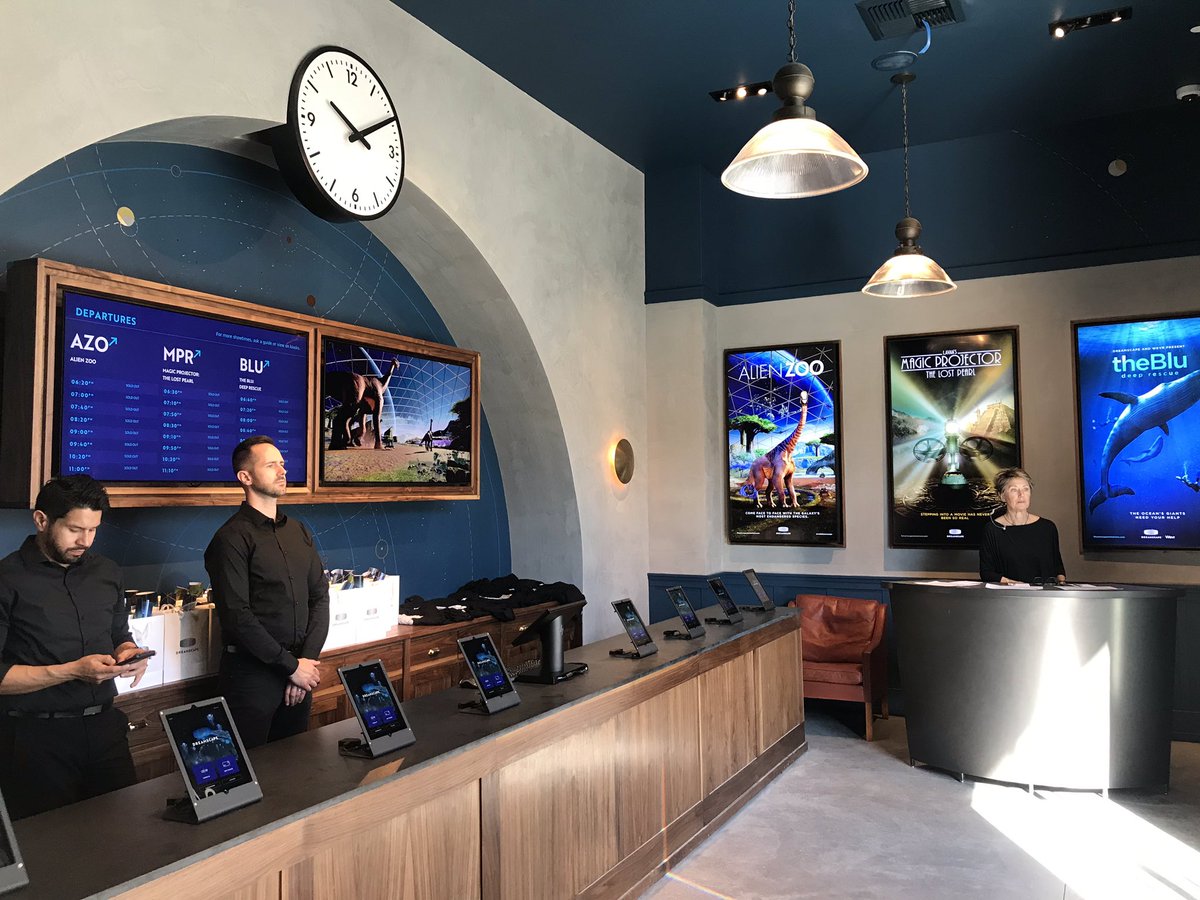 The lounge is meant to be social: relax and chat with other travelers about what you are going to experience, or what you just experienced. A Dreamscape gift shop and snack bar adds to the traveling theme and encourages in-person hanging out in between your VR experiences.
Tickets are $20 per experience, each about 5-7 minutes VR time, plus 5-10 minutes pre and post gearing-up time. You can purchase tickets at dreamscapeimmersive.com.
We've added Dreamscape to our LA VR Venues Directory.