Dreamscape VR reopens May 6 at Westfield Century City. It marks a much-awaited return to location based VR, after all VR venues have been shut down more than a year due to the pandemic.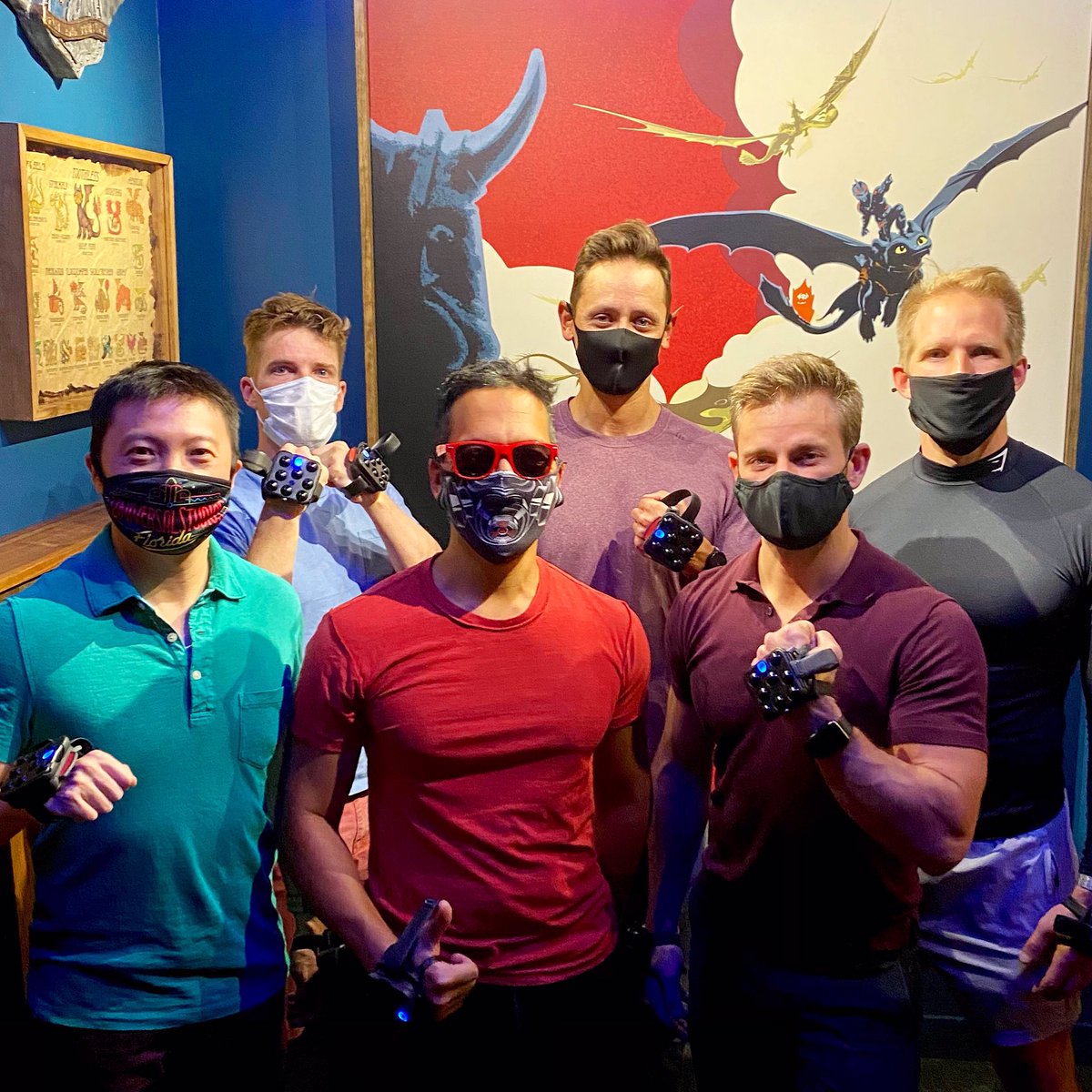 Dreamscape reopens with the four VR experiences it had before, plus new health and safety precautions.
Masks are required when you enter, and throughout your VR experience: gearing up, doing the actual VR, and exiting. Three of the VR experiences are for up to six people pods. When you book minimum of two persons for your pod, that reserves the entire pod to yourself. No other parties will be added. The exception is the 8-person How to Train Your Dragon experience. Hand sanitizing stations are also located at the entrance and exits of the ride.
Our Digital LA influencer crew attended the pre-opening press day to do all four VR experiences. Our crew was all fully vexed, wore masks the entire time, and used the hand sanitizer before and after each experience. They felt totally comfortable doing all four experiences.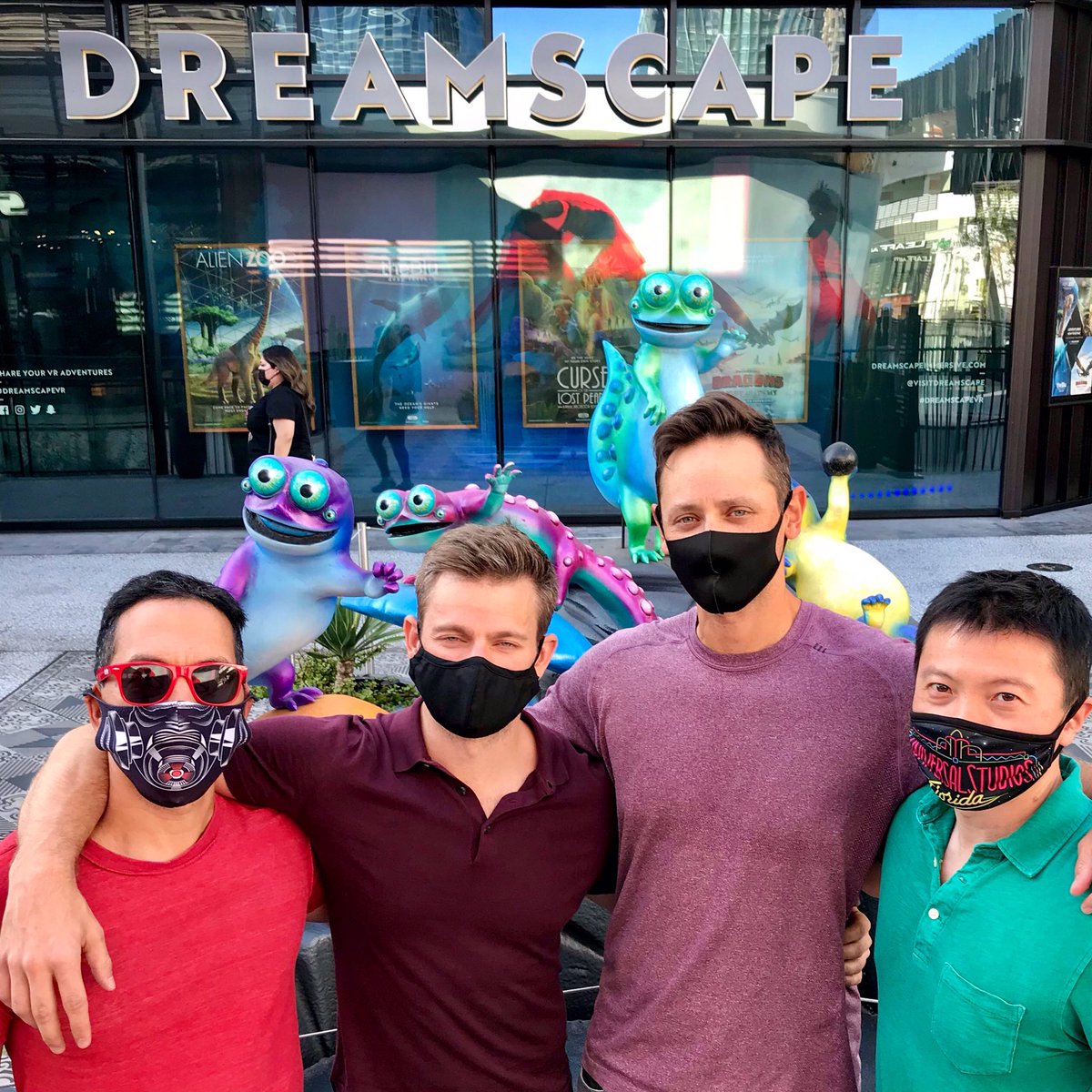 Our Digital LA influencer crew included several people experienced in VR. They've attended our other VR venue visits, one has logged hundreds of hours playing home VR over the past year in lockdown, and one attended our crew that attended the grand opening event when Dreamscape opened in 2018. They enjoyed all the experiences. Lost Pearl was the favorite for its level of interactivity, Indiana Jones style exploration, and fun roller coaster like ride at the end.
Dreamscape has four VR experiences: Lost Pearl, Dreamworks Dragons: Flight Academy, Alien Zoo and the Blu. They are
– Group based with two to eight people in a room.
– Tactile, with some objects like railings and torches you can touch in the real and virtual world. There are also some water sprays for some experiences.
– Untethered Room VR: You wear VR goggles, backpack, and wristband and ankleband sensors to walk around the room.
– Family-friendly content: No blasting zombies; these are family-friendly VR experiences that inspire wonder and teamwork, rather than blasting bad guys.
Lavan's Magic Projector: The Lost Pearl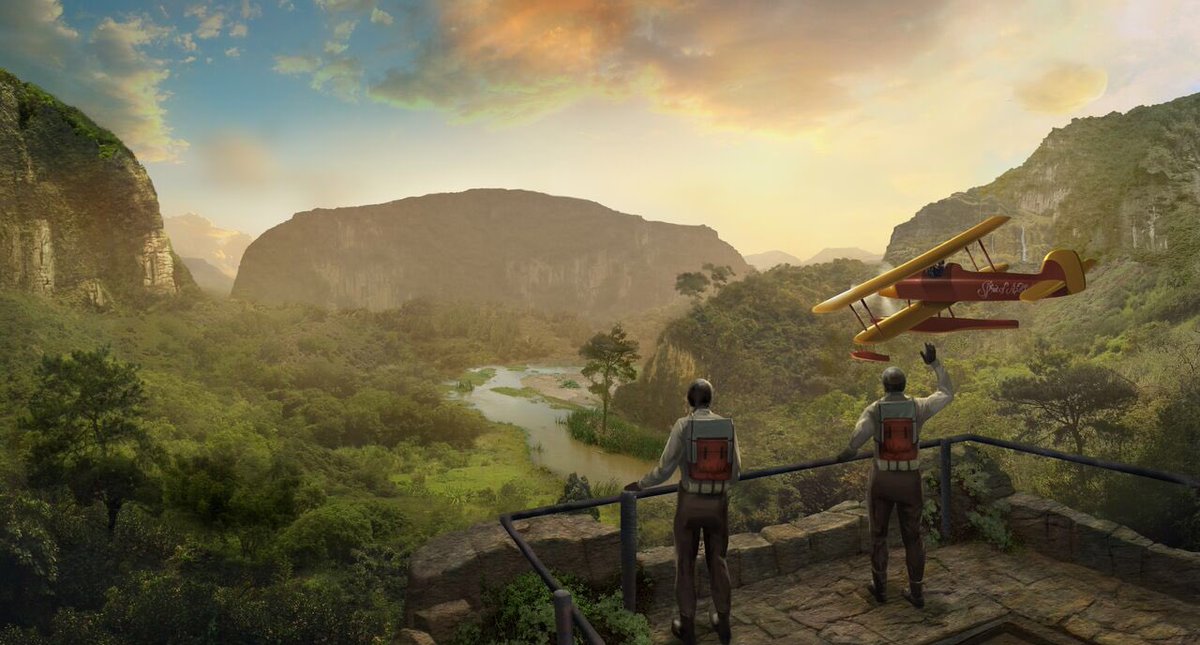 You're an adventurer on an Indiana Jones style quest through ancient ruins and caverns to retrieve the Lost Pearl. You can grab physical torches, fire cannons, and ride a mine car in an exhilarating finale that will get your heart racing.
Dreamworks Dragons: Flight Academy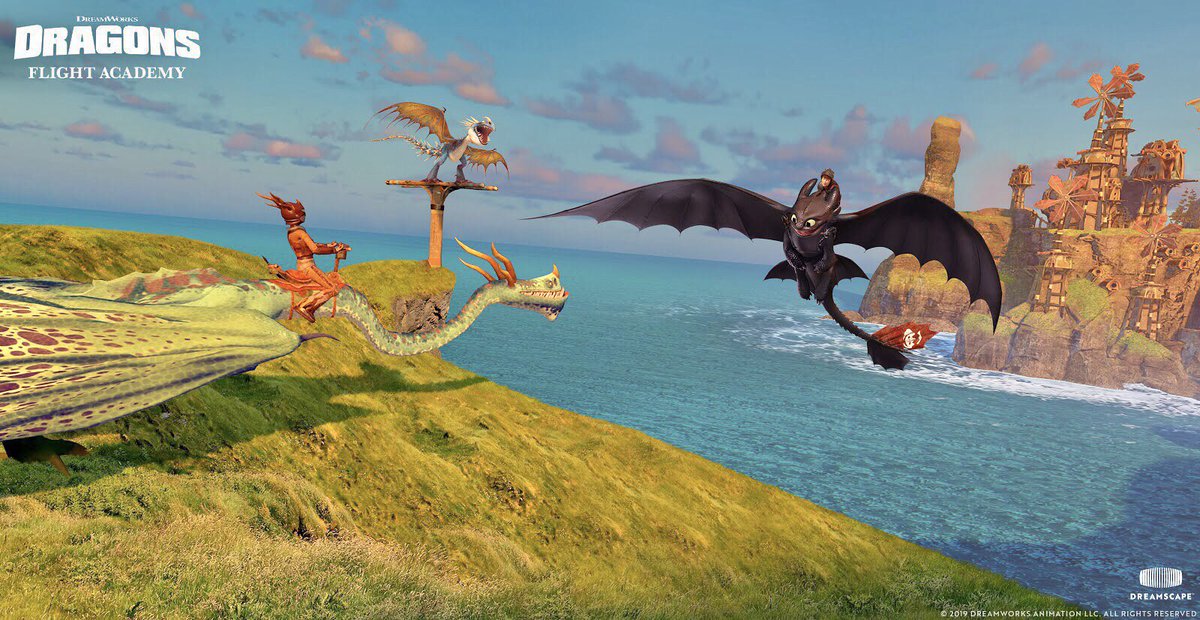 Dragons Flight Academy is Dreamscape's first branded IP VR experience, with characters from its popular franchise How To Train Your Dragon. You join up to eight flying dragon riders and Hiccup to rescue baby dragons and free a mama dragon. Unlike the other three walk-around VR experiences, you sit on a saddle.Lean the handlebars forward to fly down, back to fly up, and lean the saddle to go left or right, like riding a motorcycle. This is the one experience where you can shoot fire at one segment. Some of our influencer crew said they would've like to shoot fire at enemies the entire time, like in a VR game.
Flight Academy is the only experience with a themed gear-up room, with props and posters related to the movie.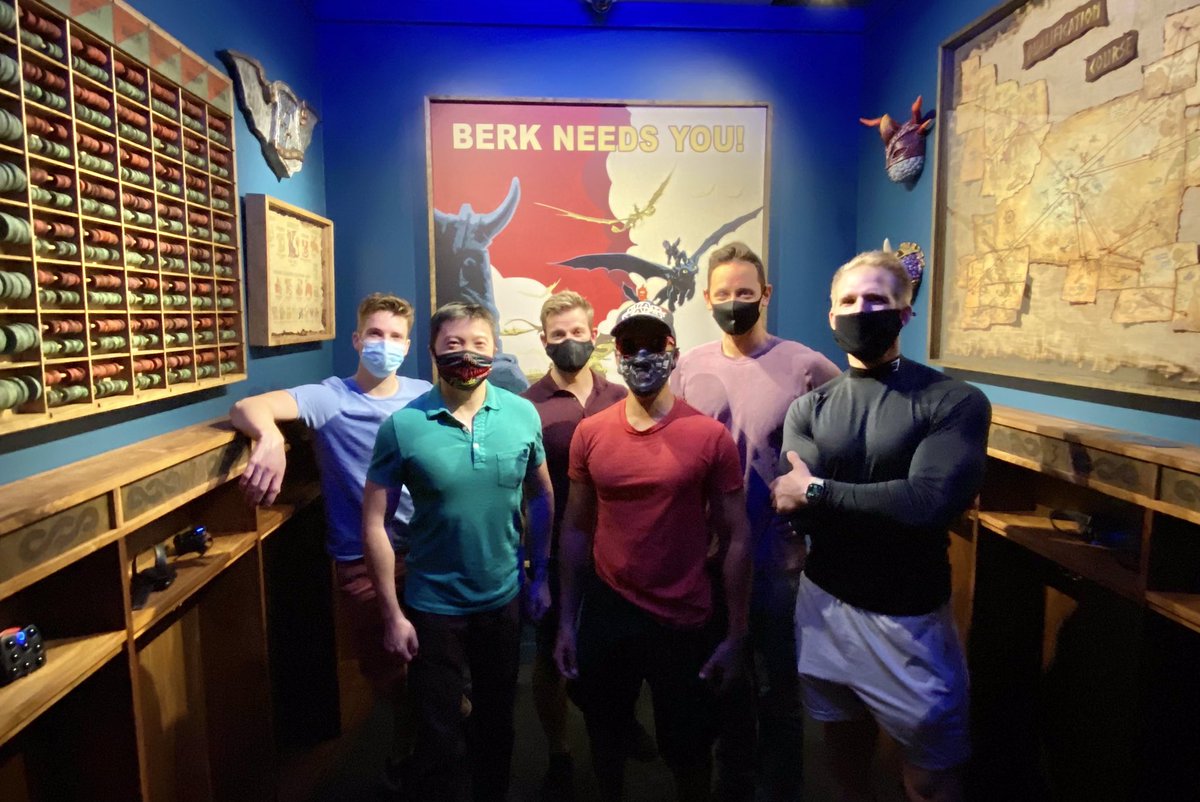 The Blu: Deep Rescue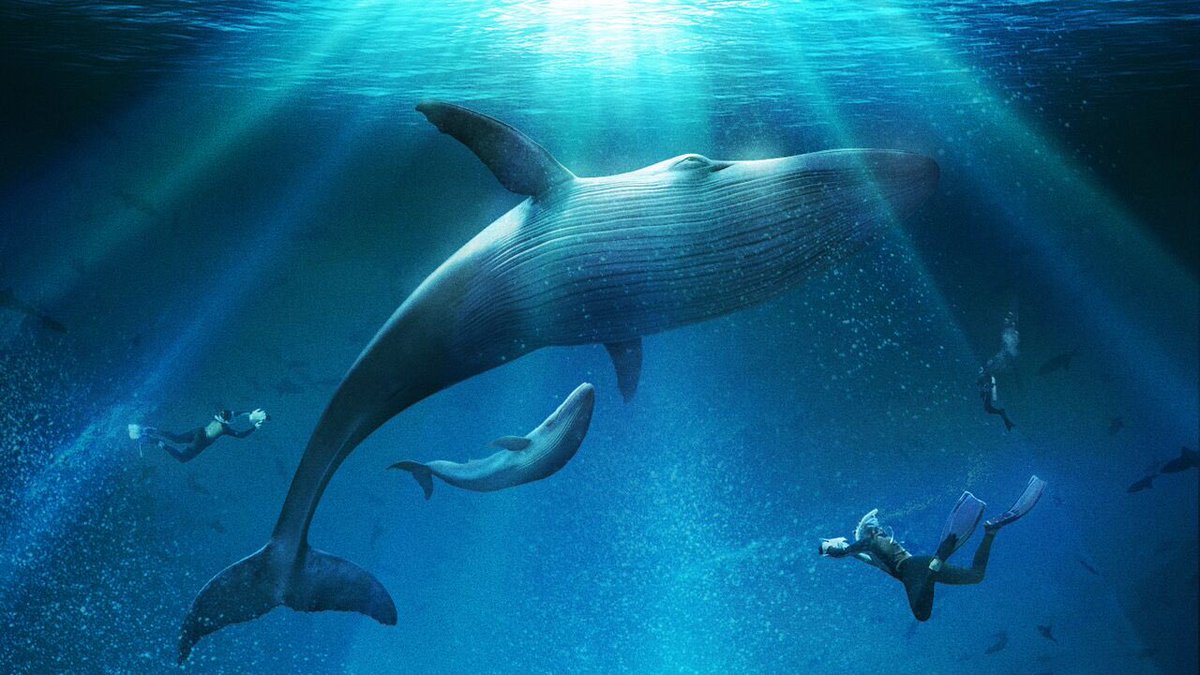 You're an underwater scuba adventurer sent to rescue a young whale trapped in some wires. After you free the whale, you scuba-scooter along with them, in a surreal experience that will make your heart swell and appreciate nature. This new version of the Blu, adds story to the original the landmark VR experience by LA-based WEVR, which excited many people about VR.
Alien Zoo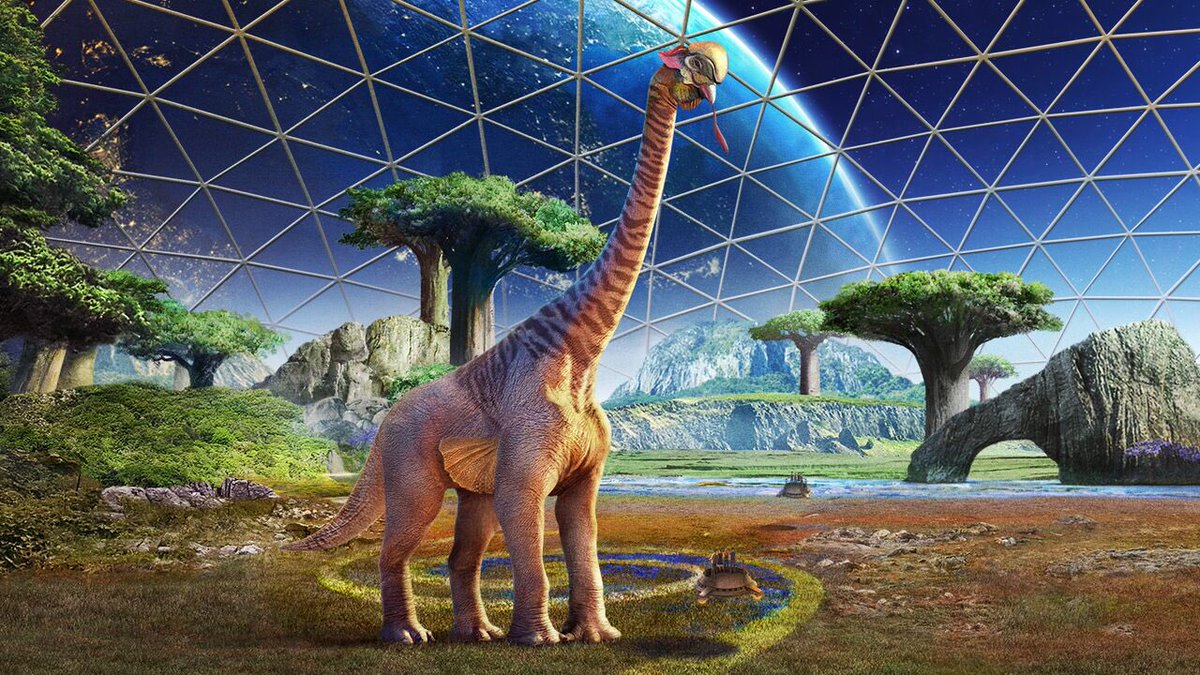 You explore a galactic zoo with animal-like aliens, from the plains to the jungle, in this experience which will remind you of exploring Pandora in Avatar. You can pop colorful virtual bubbles, shine flashlights in the eyes of the predator, and pet some the dinosaur like creatures.
The Blu is the most all-ages. It's very serene and relaxing to swim with a family of whales. It's like swimming in a Disney nature film. Lost Pearl is the most action-adventure, with its finale roller-coaster.
User Experience: You book a reservation time with size of party on the dreamscapeimmersive.com web site. Then arrive 15 minutes before to fill out the wavier and pick your avatar on the iPad screens. You wait in the well-themed adventure departure lounge and gift shop which has snacks, T-shirts, plashes…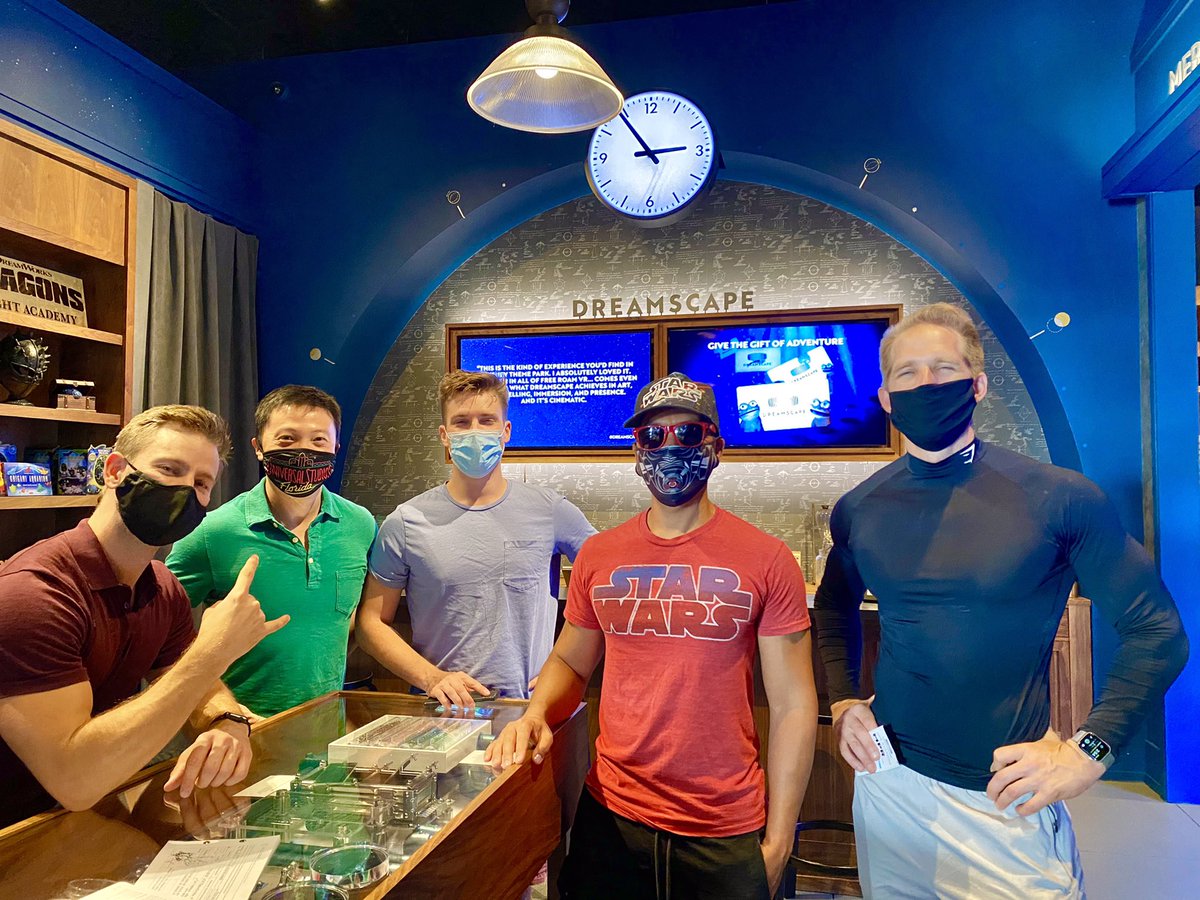 ..and even Dreamscape merch like these shoes!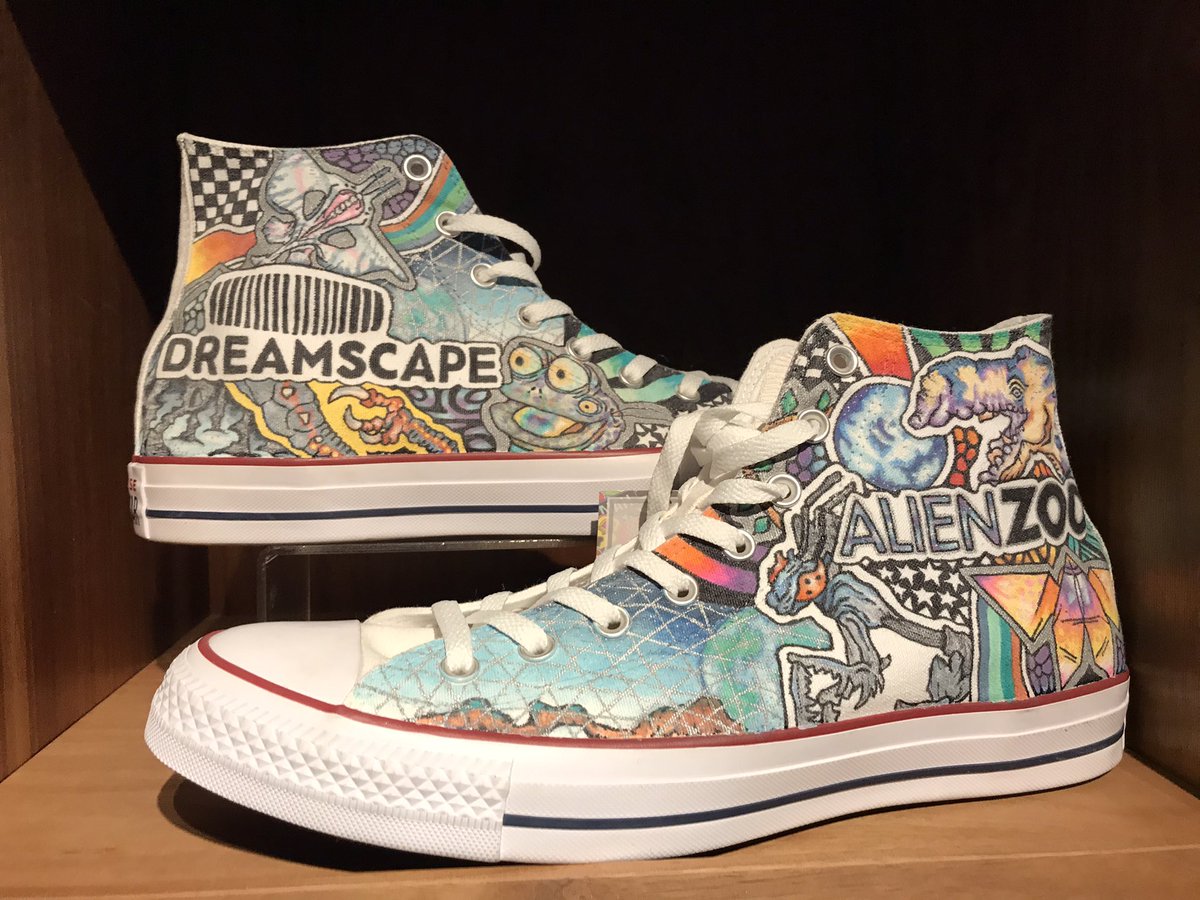 Adventure attendants call your party and lead you back to a boarding room where you suit up in the hand and wrist trackers, backpack (PC on your back), and VR headgear.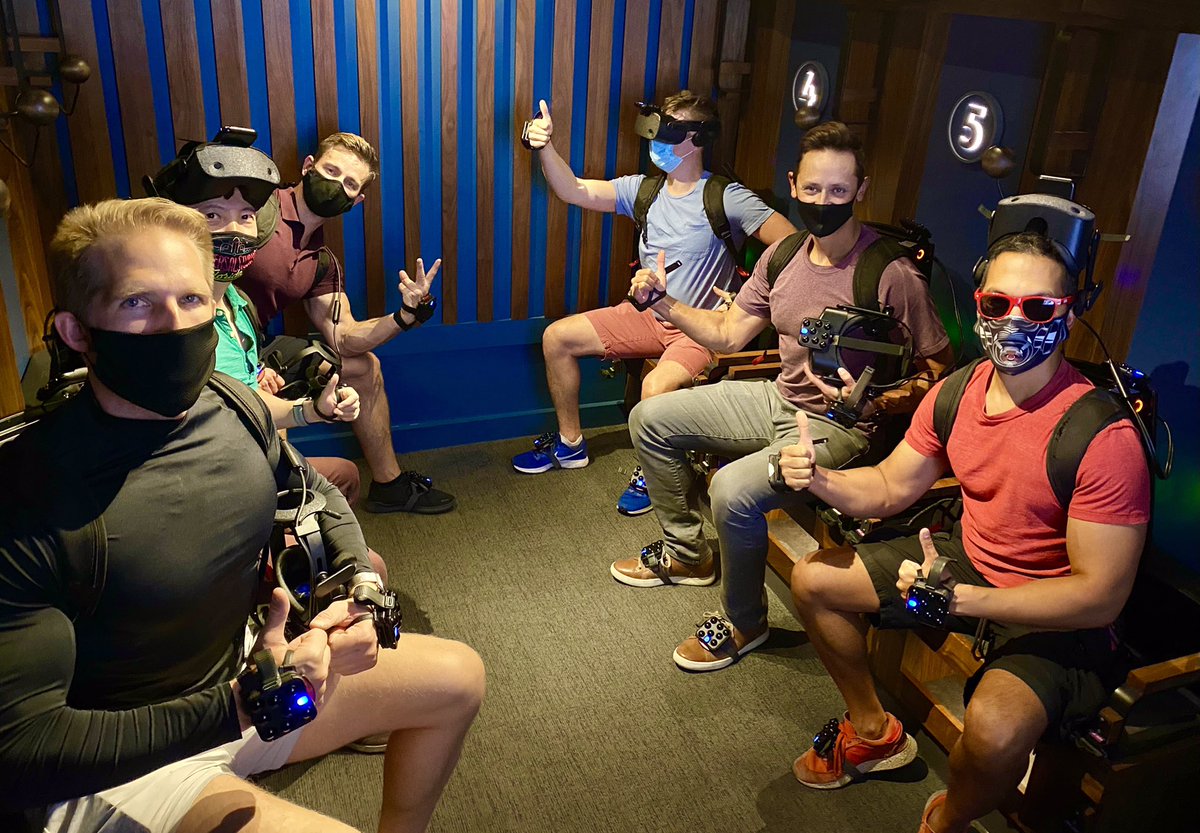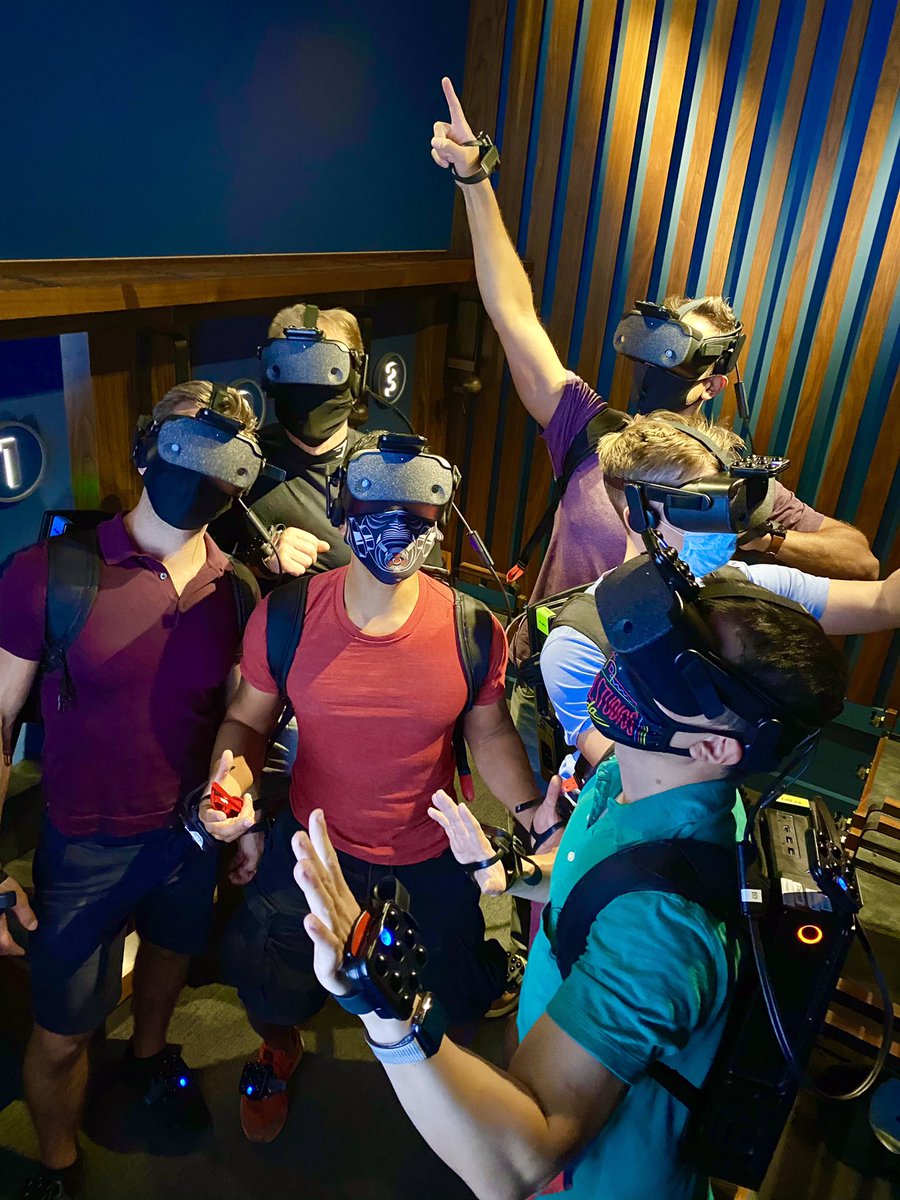 Then you enter in the main room for the experience, where you walk around in VR goggles in a dark room with VR headgear on.
The new Dreamscape location is on the second floor of Westfield Century City, near Eataly. You can take a photo outside with characters from Alien Zoo.
Tickets are $23 per experience, each about 5-7 minutes VR time, plus 5-10 minutes pre and post gearing-up time. You can purchase tickets at dreamscapeimmersive.com.
Thanks to our VR influencer crew: Derek Yates, Jason Charchan, DJ Jiang, Josh Dubinsky, and Ben Andrews, with our Digital LA founder Kevin Winston.