Doctor Strange: Multiverse of Madness premiere in Hollywood attracted the shows stars, filmmakers, and cosplaying fan variants to the chaos-red carpet in Hollywood.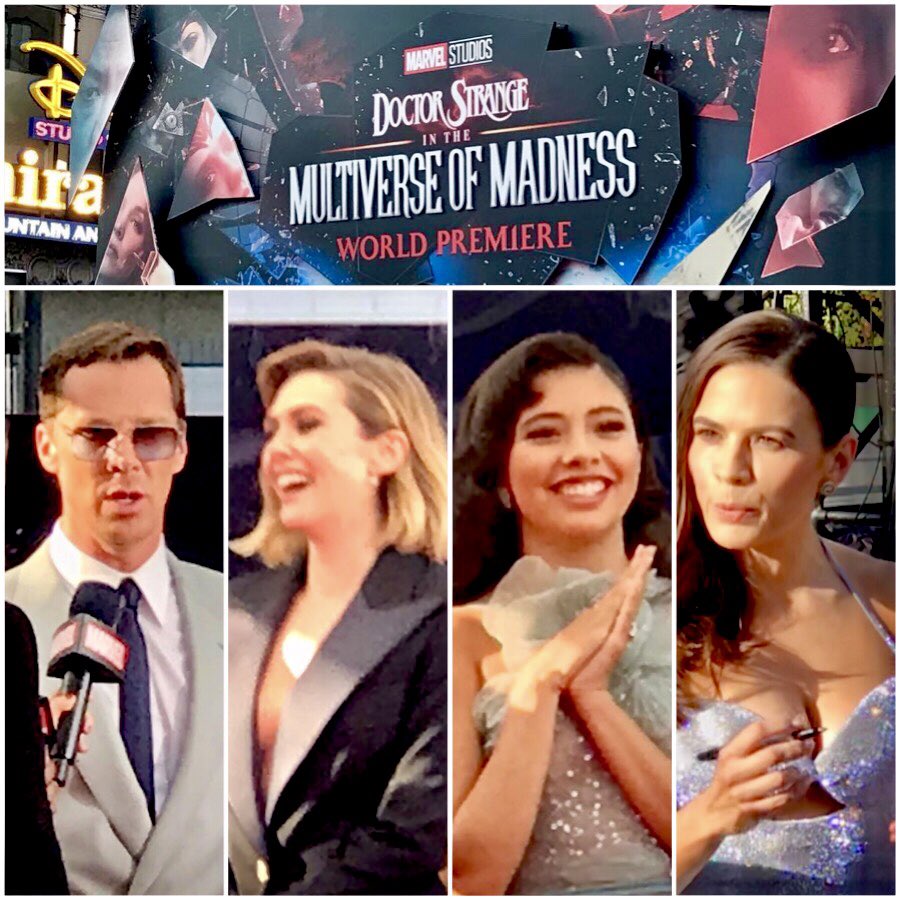 Director Sam Raimi, who directed the first Spider-Man movie in 2000, spoke on the the Marvel Studios official livestream interview about technological advantages working on this film today. He said Zoom, which nearly all film productions had to use during 2020-2021, was very useful.
"The greatest technological advantage for me on this picture probably was Zoom," Raimi said. "The fact that I could, in a telecommunications program, contact 50 of my teammates, my department heads, explain a concept, have a storyboard artist bring up that storyboard at my request, have my editors show a piece of a cut, have my production designer show a still of the diagram of the blueprint of the set you're gonna build, along with my directory of photography saying: Well ! need a little more room from that back wall to get my 10K in there. It was incredible the advantages of modern telecommunication when working on a movie where you have to be a conductor for all these great artists. I mean there's hundreds of thousands of them."
He also said VFX tools have improved to help with CGI characters.
"We no longer – like in the first Spider-Man movie-  have to make the tools to make the tools," he added, referring to develop technology for CGI characters.
See Sam Raimi talk tech at 17:40 in the official
livestream
.
PREMIERE 
Actors walked the red carpet including: Benedict Cumberbatch (Dr. Strange),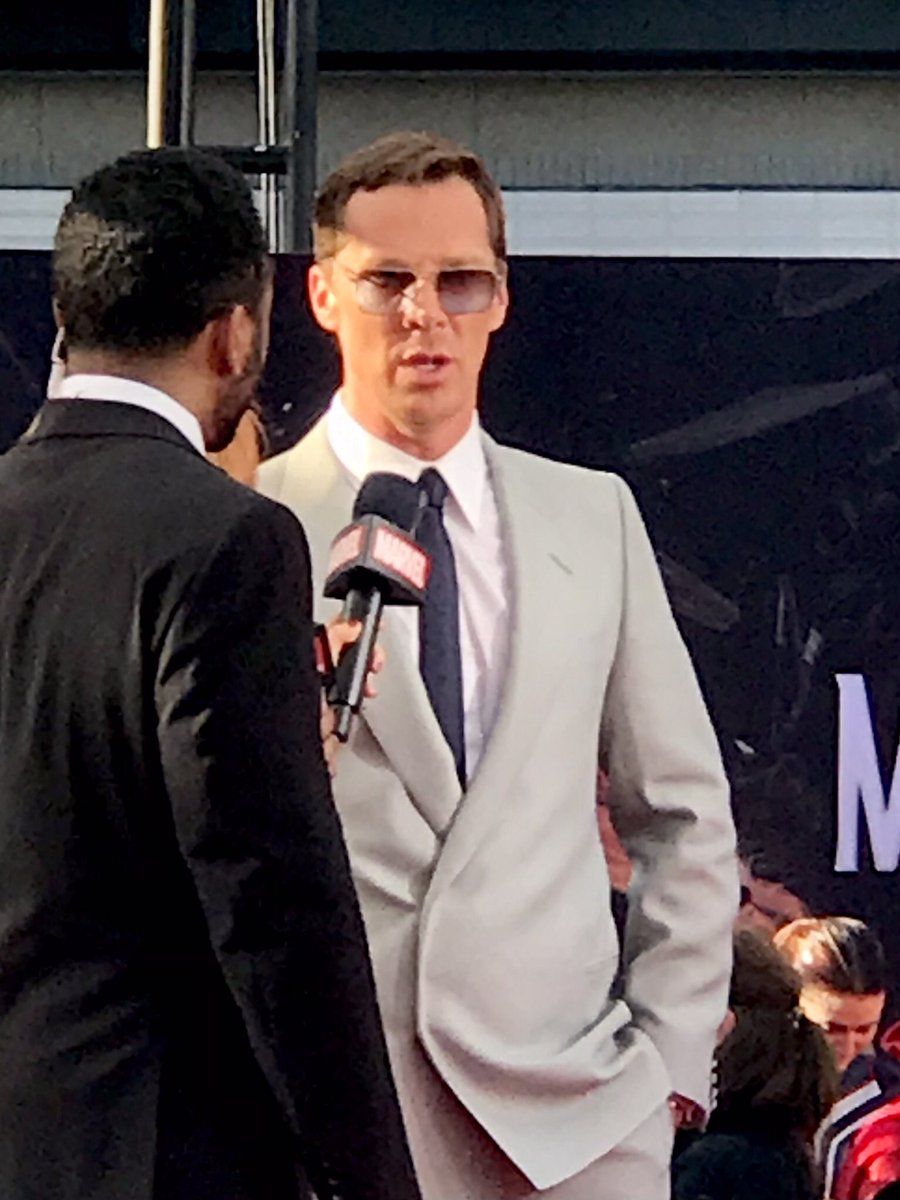 Elizabeth Olsen (Scarlet Witch),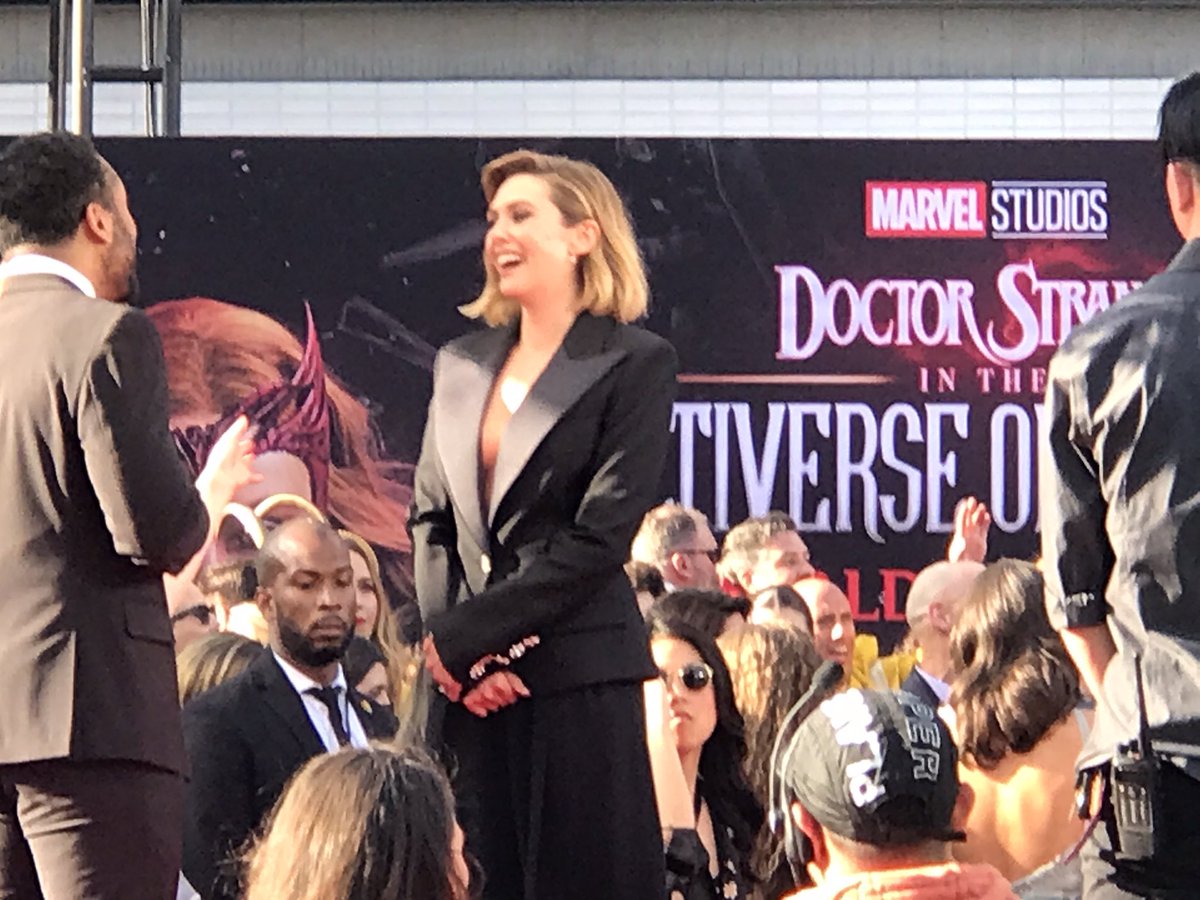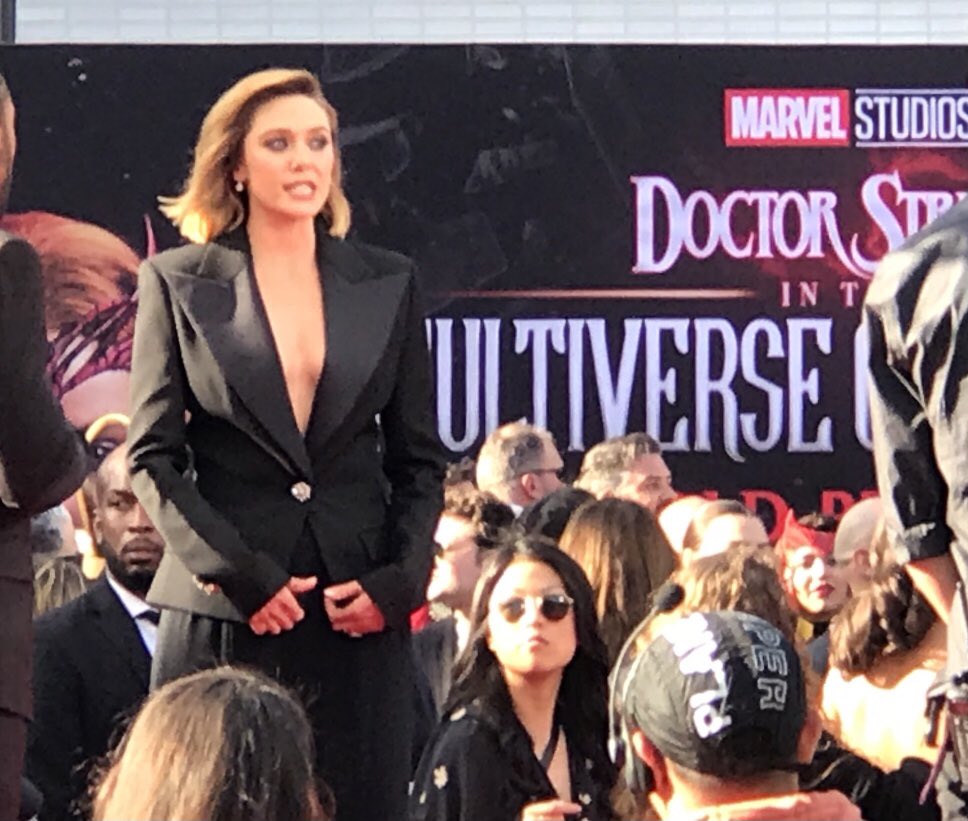 Xochitl Gomez (America Chavez), Benedict Wong (Wong), and Rachel McAdams (Dr. Palmer).
Marvel Studios executive director Victoria Alonso and Xochitl Gomez did interviews together. Alonso, who is a LGBTQ Latina herself, was very happy to finally be able feature LGBTQ Latina teen America Chavez in a MCU film.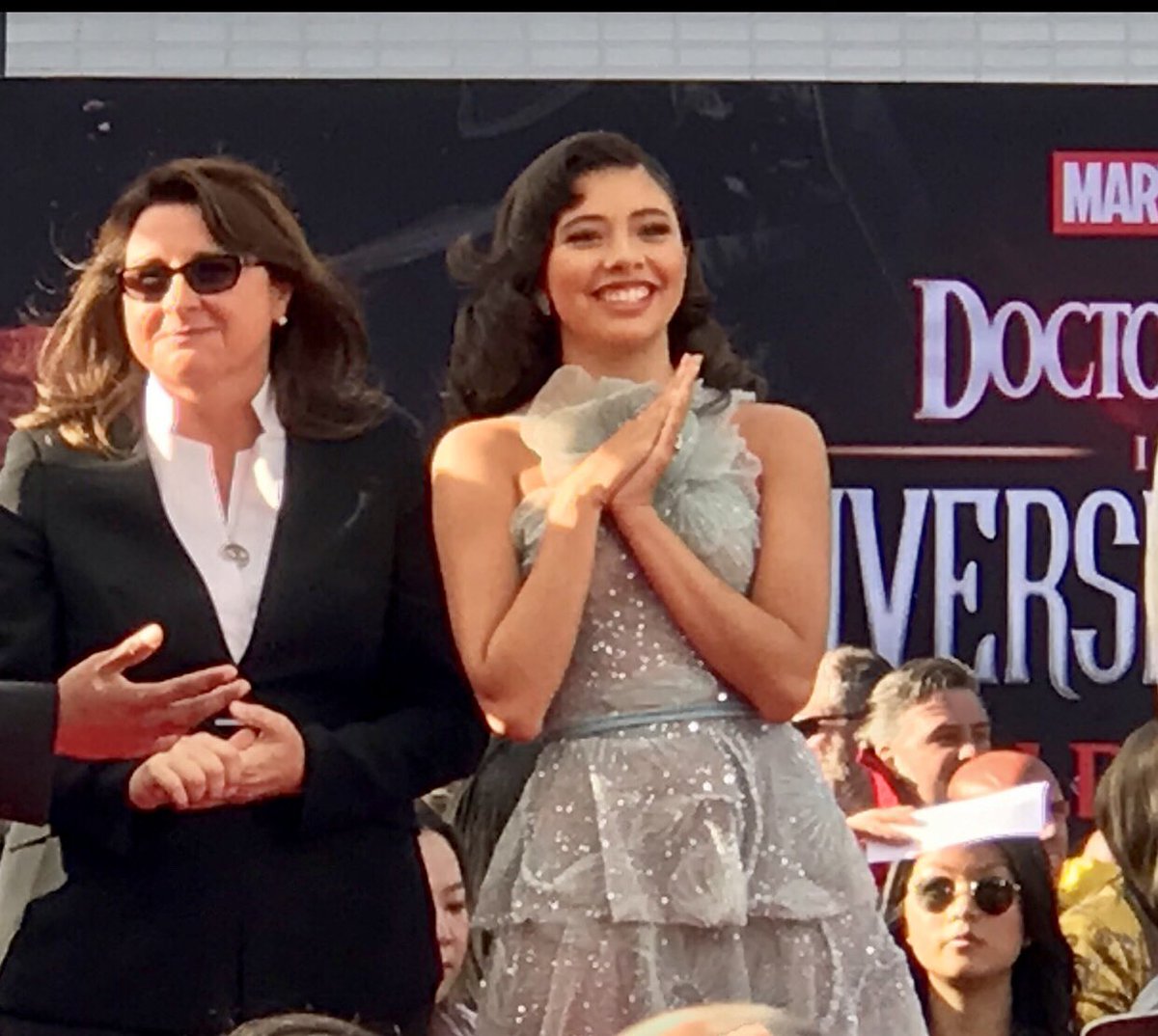 Casting director Sarah Finn, who has cast nearly all the MCU films and shows, said they looked far and wide to cast America Chavez, and finally found Xochiltl, a perfect fit.
Cosplayers who are mostly part of the Avengers Initiative cosplay group were invited to watch the cast and filmmaker arrivals on part of the red carpet – and take tons of selfies, photos and video. These cosplayers have hundreds of thousands of superhero and other fans on their Instagram, TikTok and other social media, to help give an immediate social media boost to the premiere and movie's release.
The premiere was held at the Dolby Theatre, where the Oscars are held.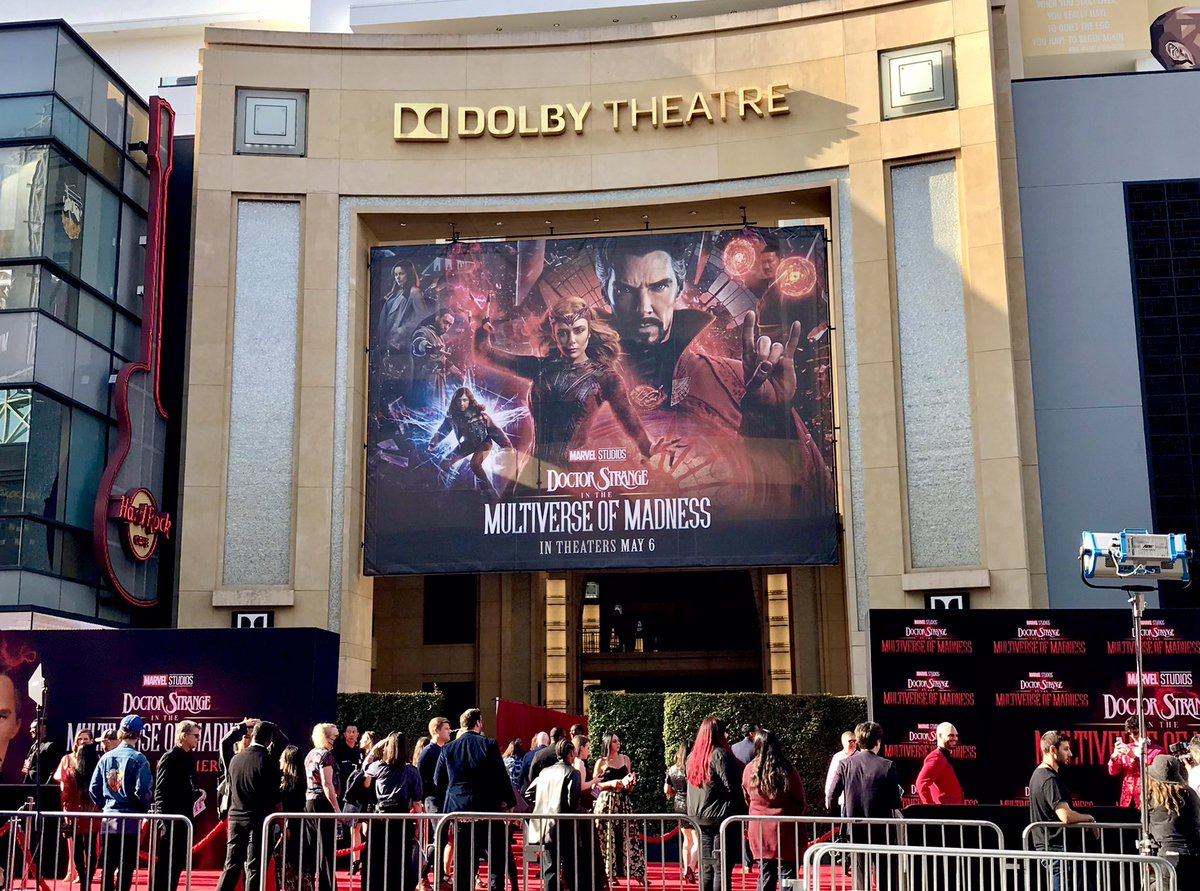 The Doctor Strange social media marketing has been very active at promoting the film's release, with a new short trailer or clip at the 30 day mark, 10 day mark, and nearly every day since up till the release of the film May 6 in the U.S.