Dumplings are the latest Instagram museum to come to LA. After Instagram popupmuseums dedicated to ice cream, junk food, and other foods, juicy dumplings arrive in downtown LA.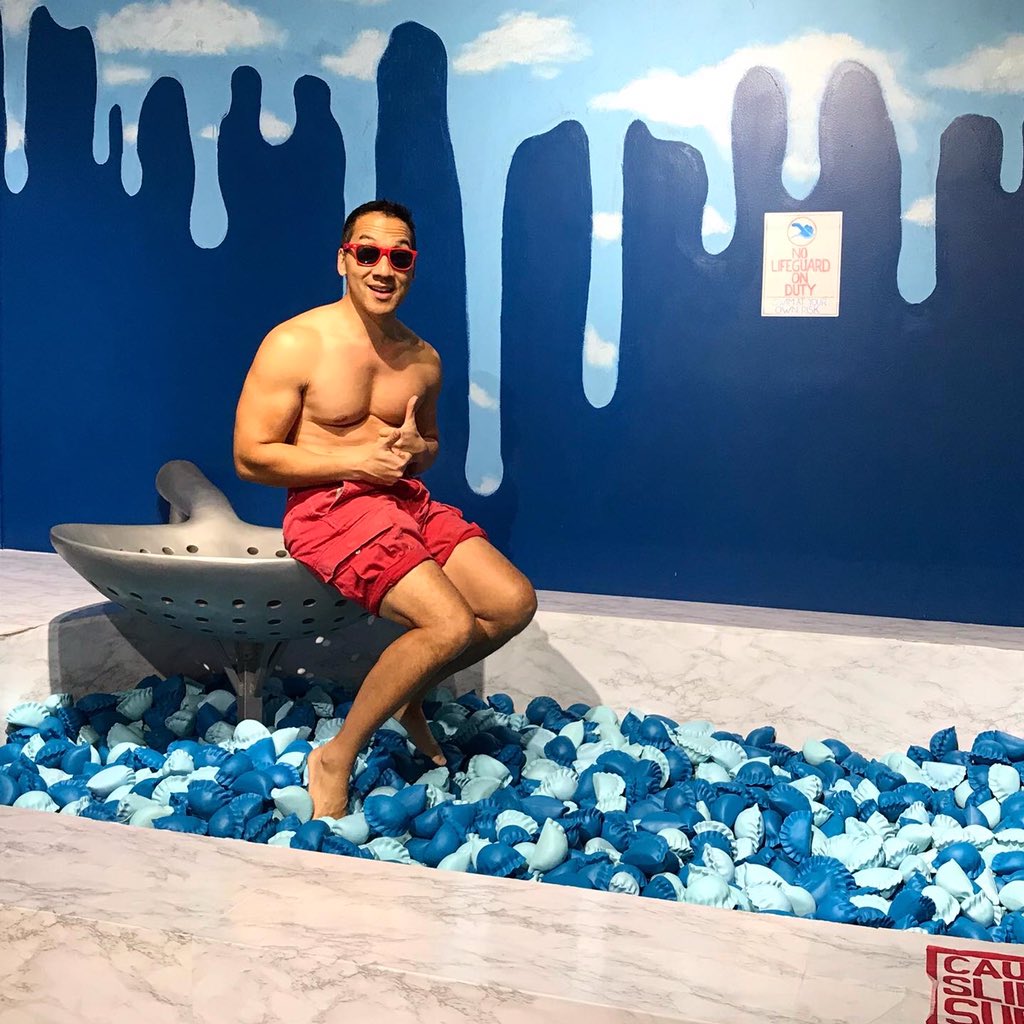 The new Dumpling & Associates features 15 themed rooms, all themed to the sights and wonder of dumplings.
Marking ZJZM's debut show in North America, the immersive popup experience at ROW DTLA which runs December 3, 2019 – March 5, 2020. The 5,500 sq. ft space is filled with multi-sensory dumpling-themed installations that merge tradition, culture, optimism, and inclusivity.
The whimsical art installations include the Garlic Swing, the Anti-Gravity Kitchen, the Dumpling Pool, and many more, all photo opps with excellent lighting.
WALKTHOUGH EXPERIENCE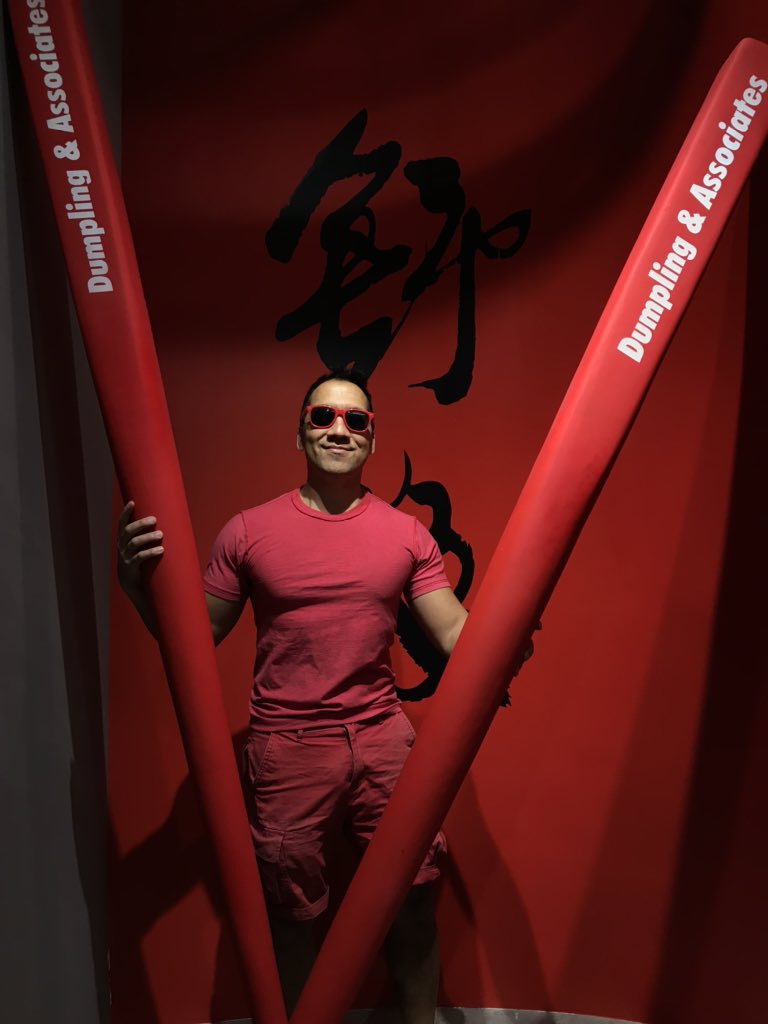 At the entrance, check-in and fill out your dumpling personality profile. Indicate your dumpling name, age, and flavor – how spicy are you? Then enter the Tea Garden room where a dumpling guide will recommend a tea sample that matches your profile.
Then walk through the red curving hallways to see the glorious diamond encrusted dumpling.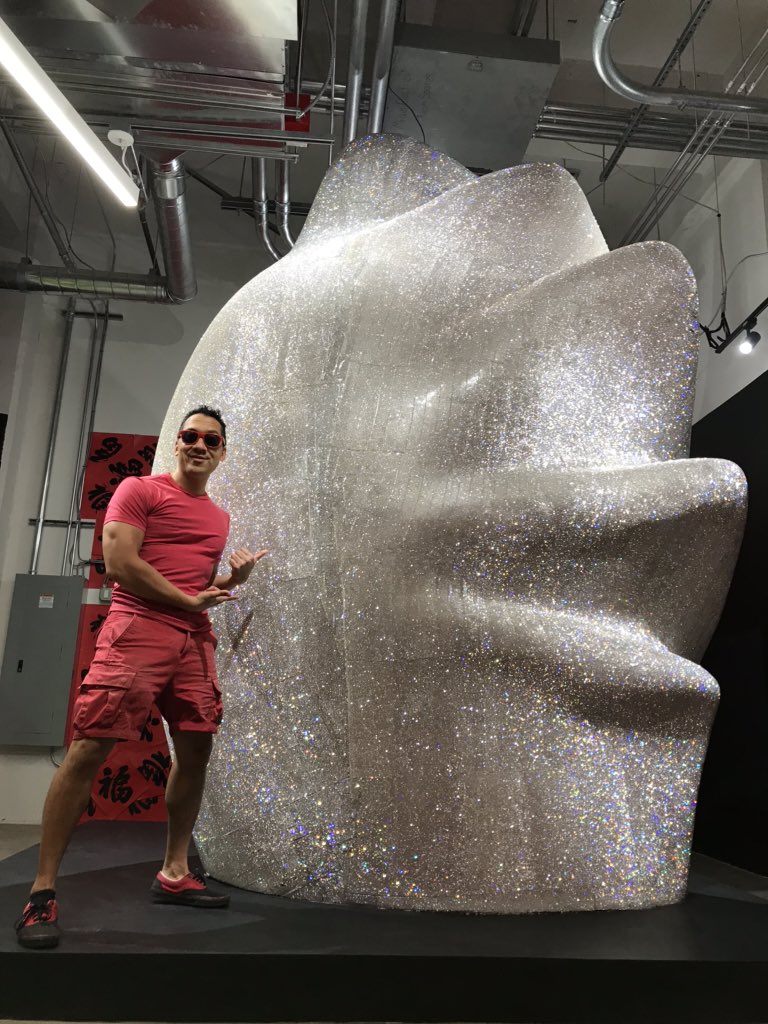 The dumpling topsy-turvy restaurant room in nearby.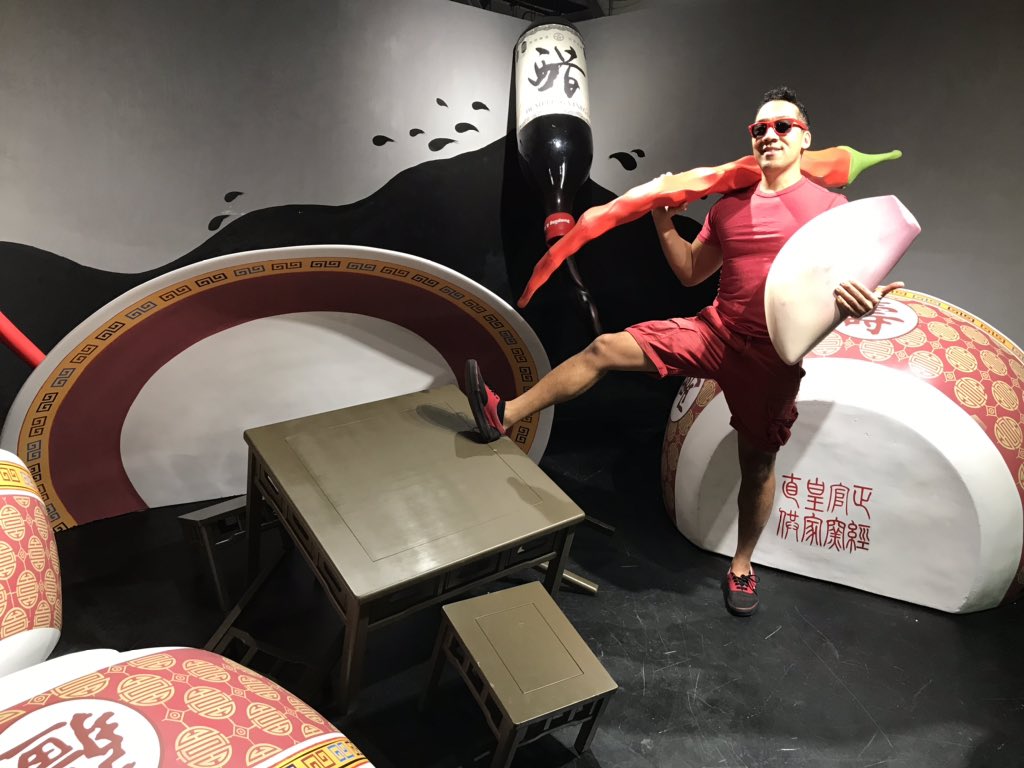 And swing on the green onion swing, which is totally OK.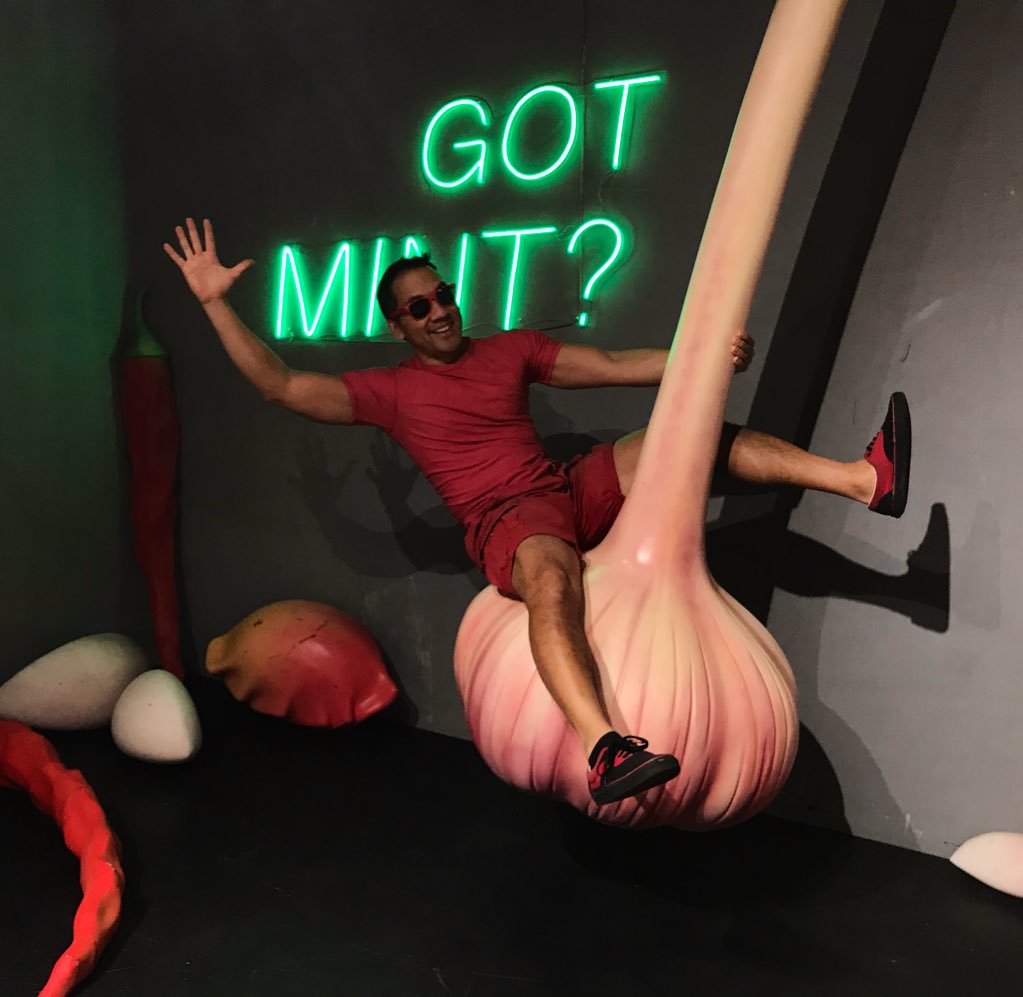 From there, enter the green onion hallway.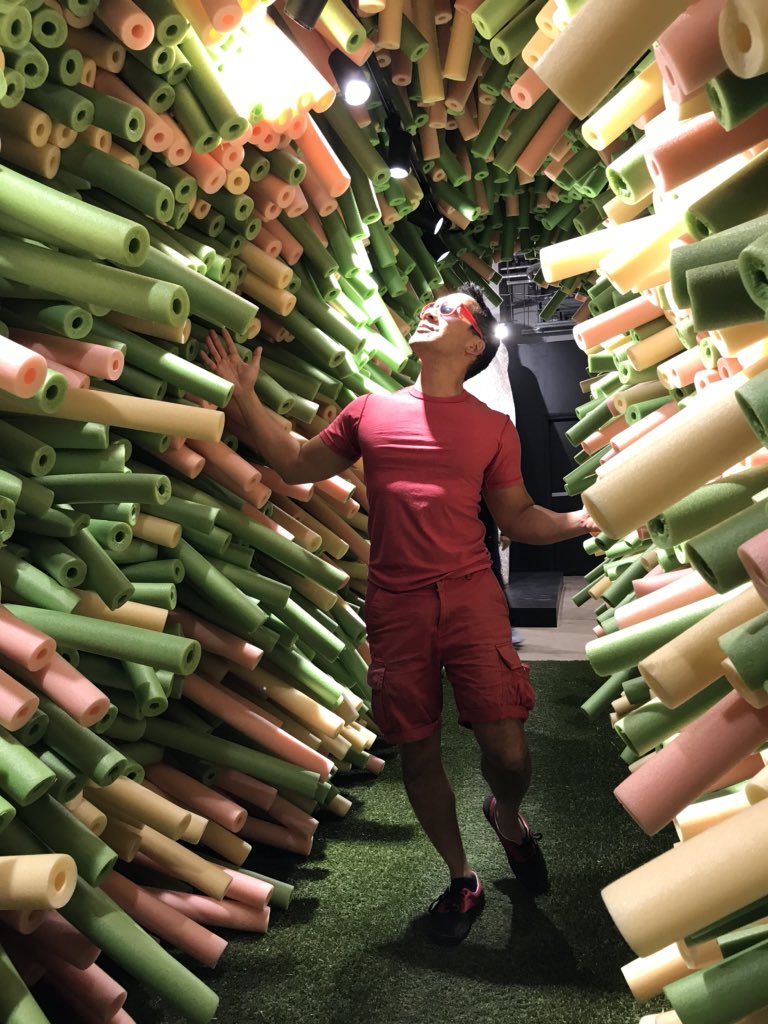 To the Upside Down kitchen.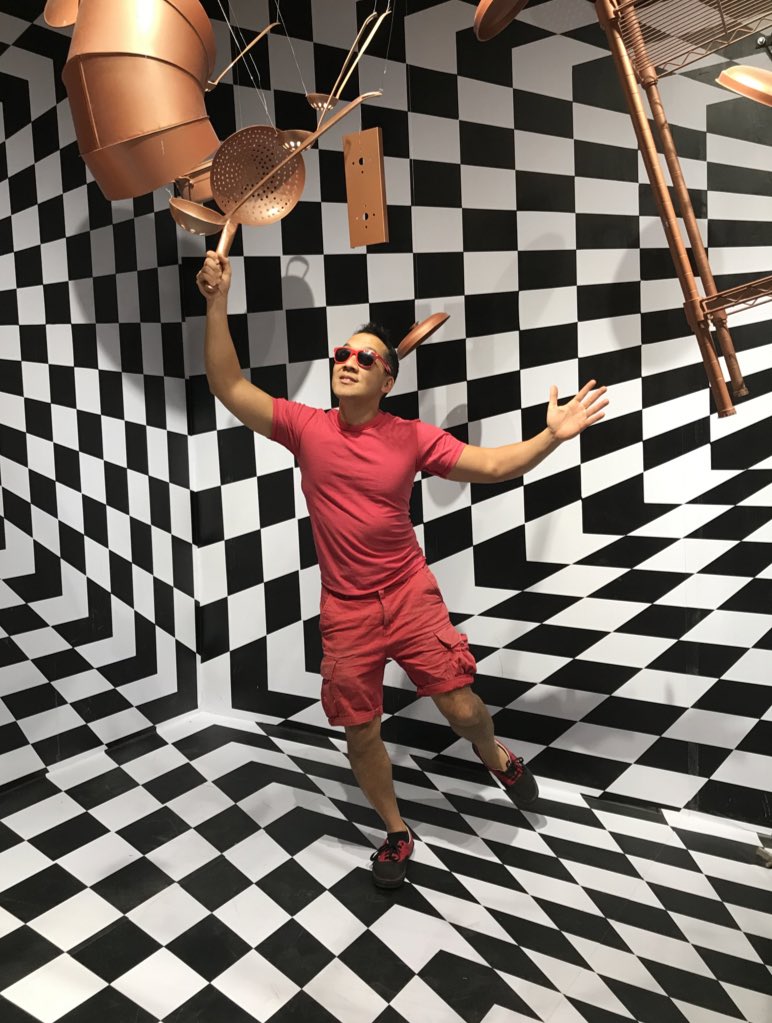 Then take a dip in the dumpling broth, perfect for boomerangs.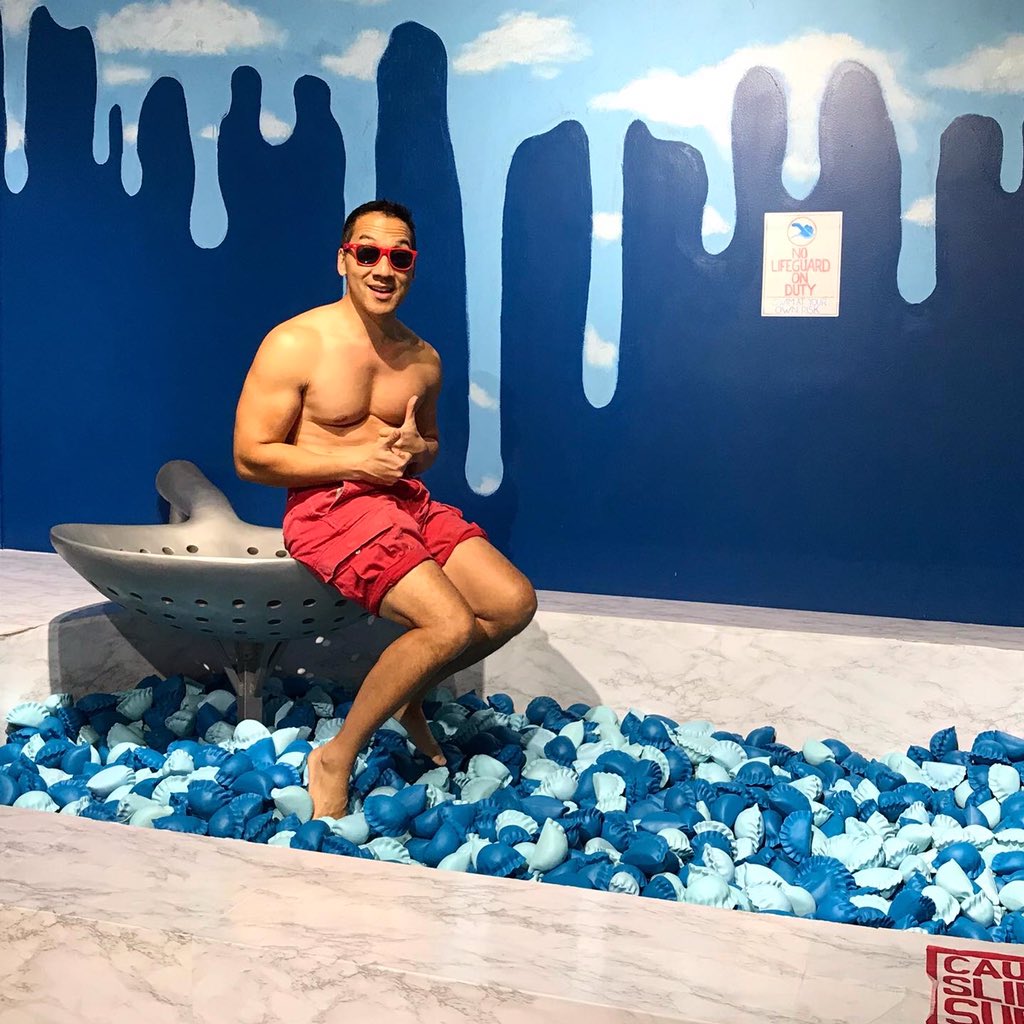 If you eat bad dumplings, you can  end up the in the "SH!T HAPPENS" neon bathroom.
At the end of the experience, you enter the gift shop, which sells shirts, plush characters and more.
And because taking pics with dumplings makes you hungry, you can same some free dumping, included with the experience, in the gift shop area (limited time).
Dumpling & Associates runs December 3, 2019 – March 5, 2020
Time: Tue-Sun, 11 am – 7 pm
About ZJZM
ZJZM is an international creative art label composed of a group of artists, architects, designers and media which creates immersive universes with global vision and fashion acuity. ZJZM exhibitions are inspired by details from daily life and pressing social issues, created especially for those who dream in the visual language of today's millennials.