DOWNTOWN LA – There's lots new at this year's E3 game convention that attracts thousands of game industry and now fans to the LA Convention Center.
Here's our recap of the convention, focusing on LA companies and startups.
Sony PlayStation God of War dominated the West Hall.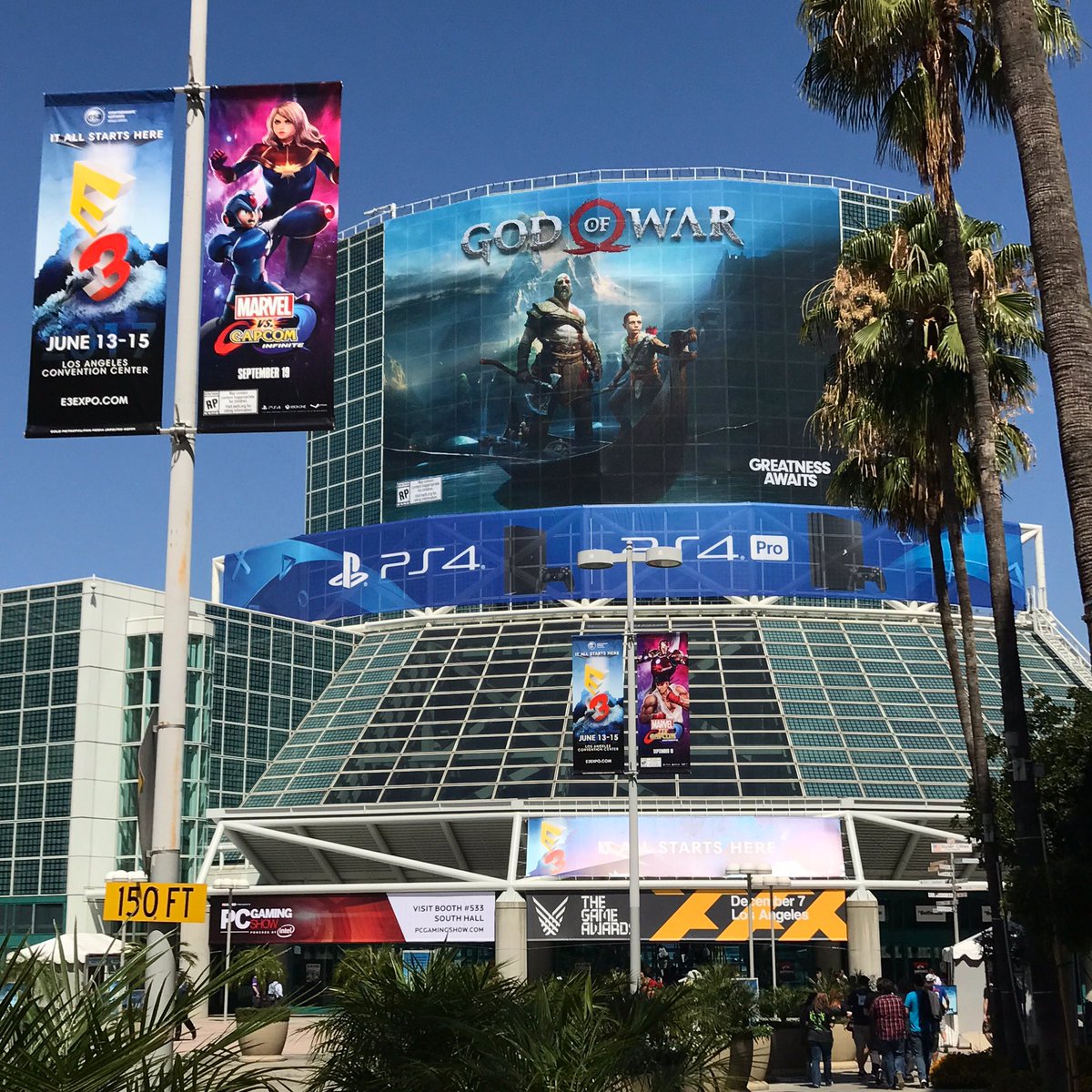 Activision's Call of Duty WWII dominates the LA Convention Center South Hall, with a soldier toting dog tags (instead of a gun like previous years).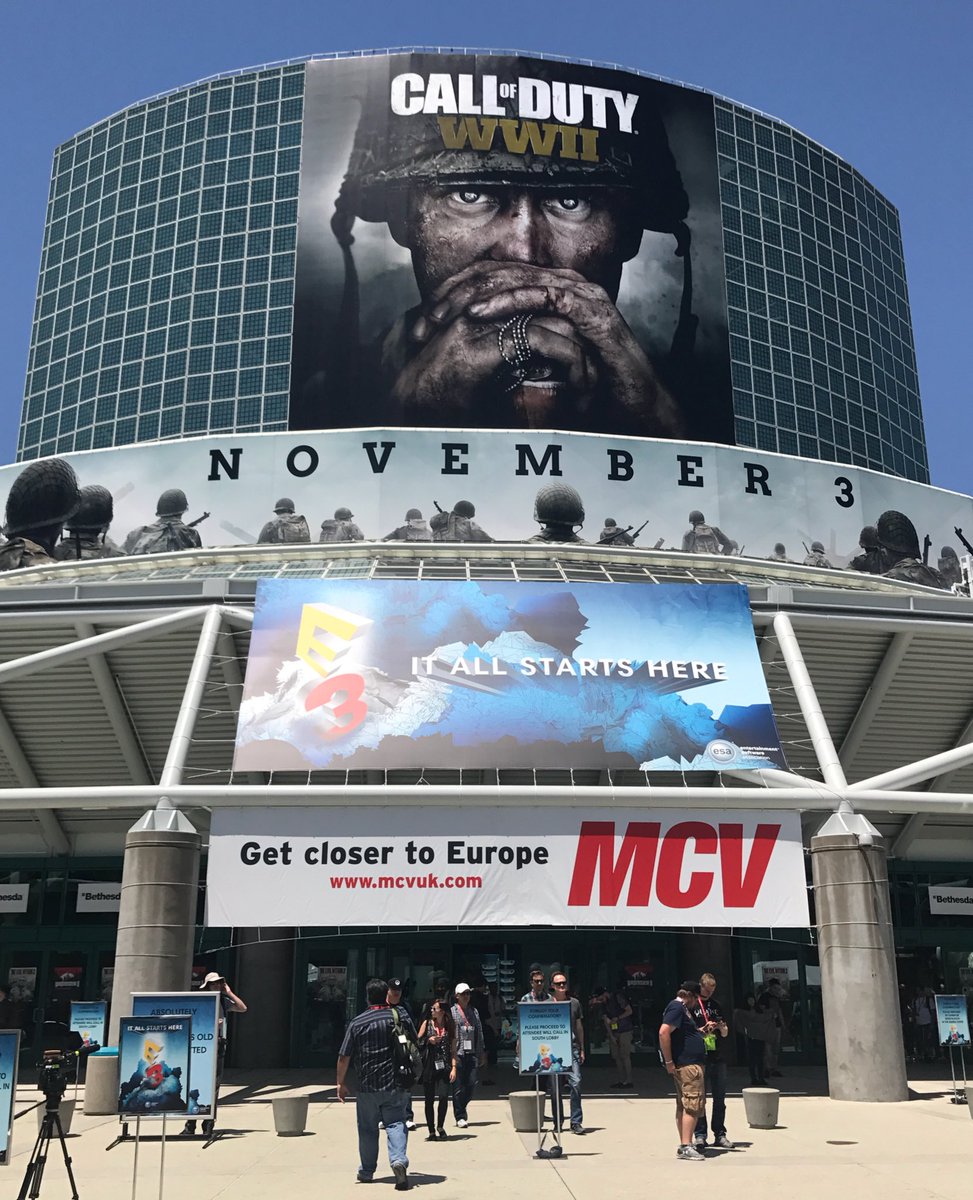 Here's our E3 round-up from conference to games, panels, show floor and parties.
CONFERENCE
Panels at Coliseum at the Novo. For the first time, there are panels all day at the E3 Coliseum, aka the Novo theatre above Lucky Strike. The venue is typically a music performance venue with two levels of bars, so it makes the panels held there extra hip. James Gunn and Neil DeGrass Tyson spoke on a cross worlds panel there on Tuesday. Panels are held Tuesday and Wednesday, nothing on Thursday.
On the VR panel, speakers said that VR is not just storytelling, it's "story-living." Speakers from the Void, and VR companies Skydance, Squanchtendo joined director Ivan Reitman to talk about immersive VR experiences like the Ghostbusters VR and more. We reviewed Ghostbusters VR in New York.
Crash crashed the Crash Bandicoot 20th anniversary, with founders of Naughty Dog describing how they wanted to create a 3D version of a 2D like Mario game with Crash. They also proposed to PlayStation that Crash could be its console character, much like Mario for Nintendo or Sonic for SEGA handheld.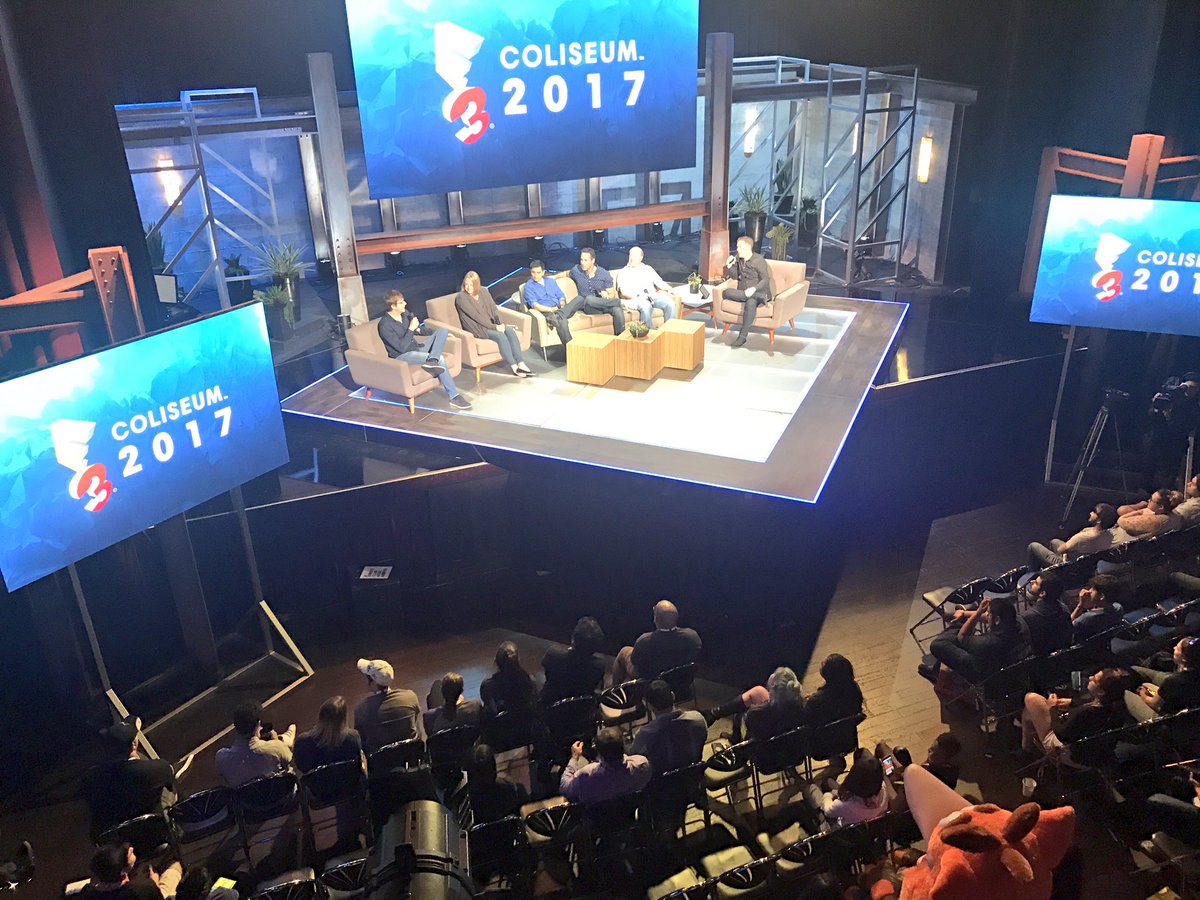 At the New Vision: New Worlds panels, women speakers from Microsoft, that game company in Santa Monica, and a composer said it was important for diverse game creators to create diverse games that expand gaming audiences. Speakers also said not all games have to be shooting combat games. Games can be cooperative, emotional (like Journey), inspiring, educational, and discovery-focused.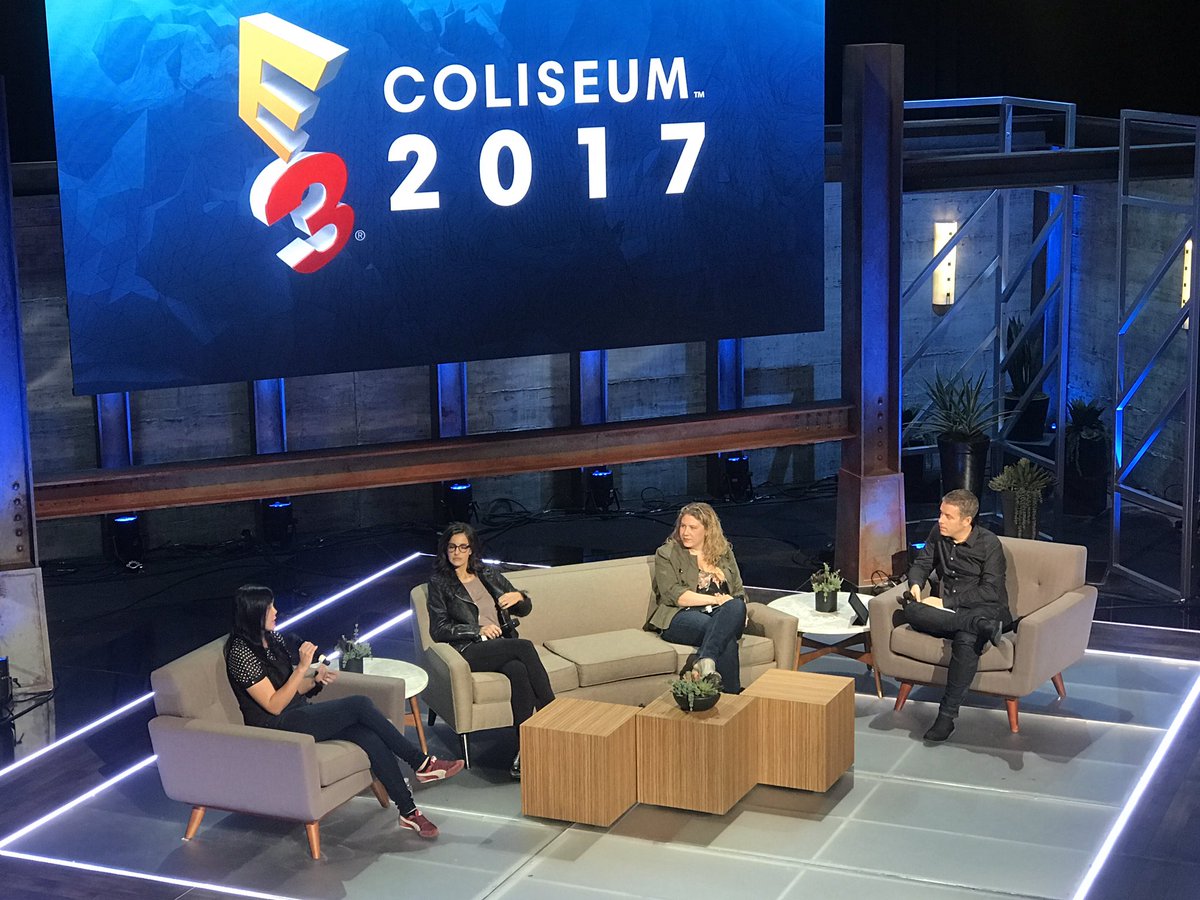 Twitch Esports Arena at LA Live. Watch gamers and competitions at the Twitch Arena at the LA Live plaza. It looks like T-mobile users get upgraded to the magenta carpet lounge with gaming chairs.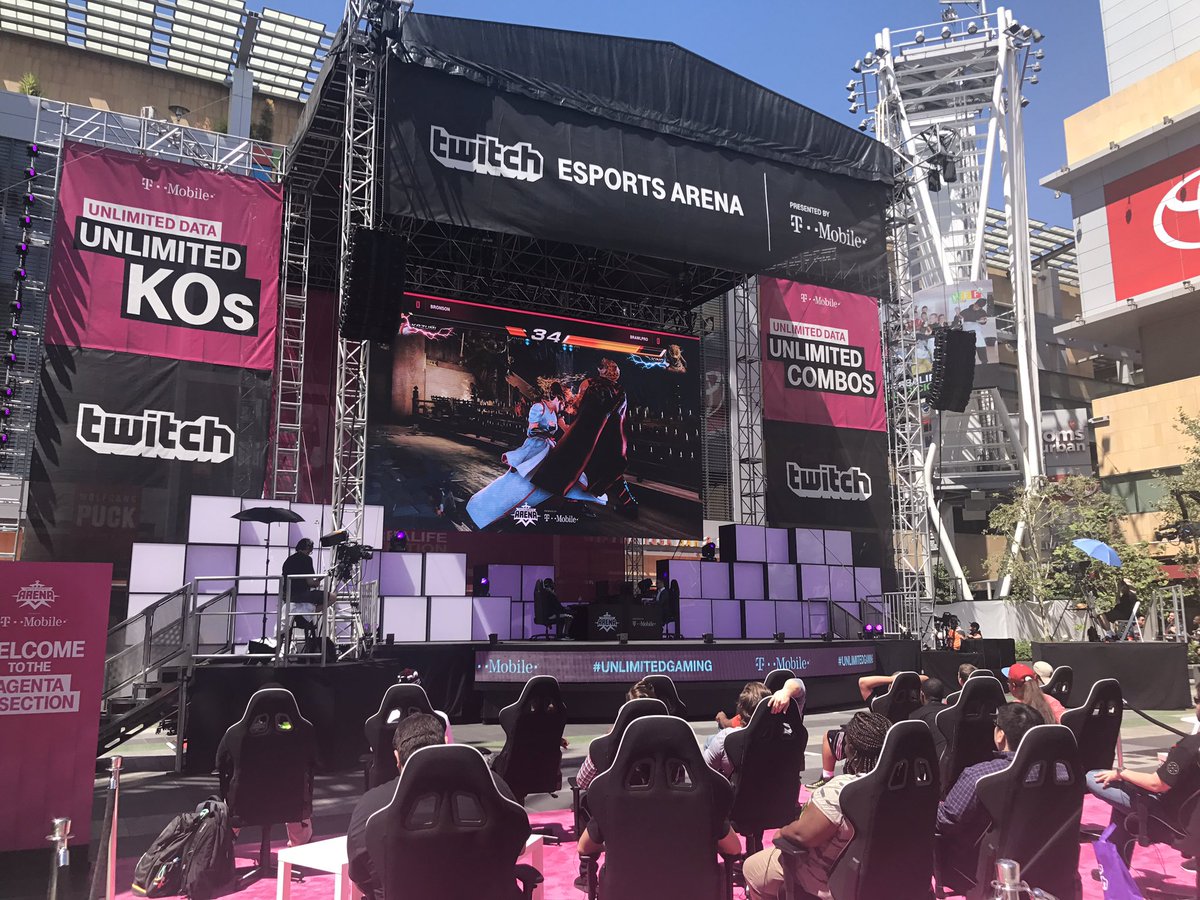 E3 App. The new E3 app lets you check the schedule, find out panel times, star agenda, taken notes, and network with other attendees. It's great! Download it!
Open to the Public: For the first time ever, the traditionally industry only E3 game convention has made limited tickets open to the public, age 17+. You can recognize their lime green badges. Regular industry game devs have complained that this has increased lines at game demos on the show floor. Public badge holders have said they've been able to achieve their dreams of finally coming to E3. Many have said that the solution would be to have Industry days on Monday and Tuesday of E3, and then make Wed and Thursday open to the public.
GAMES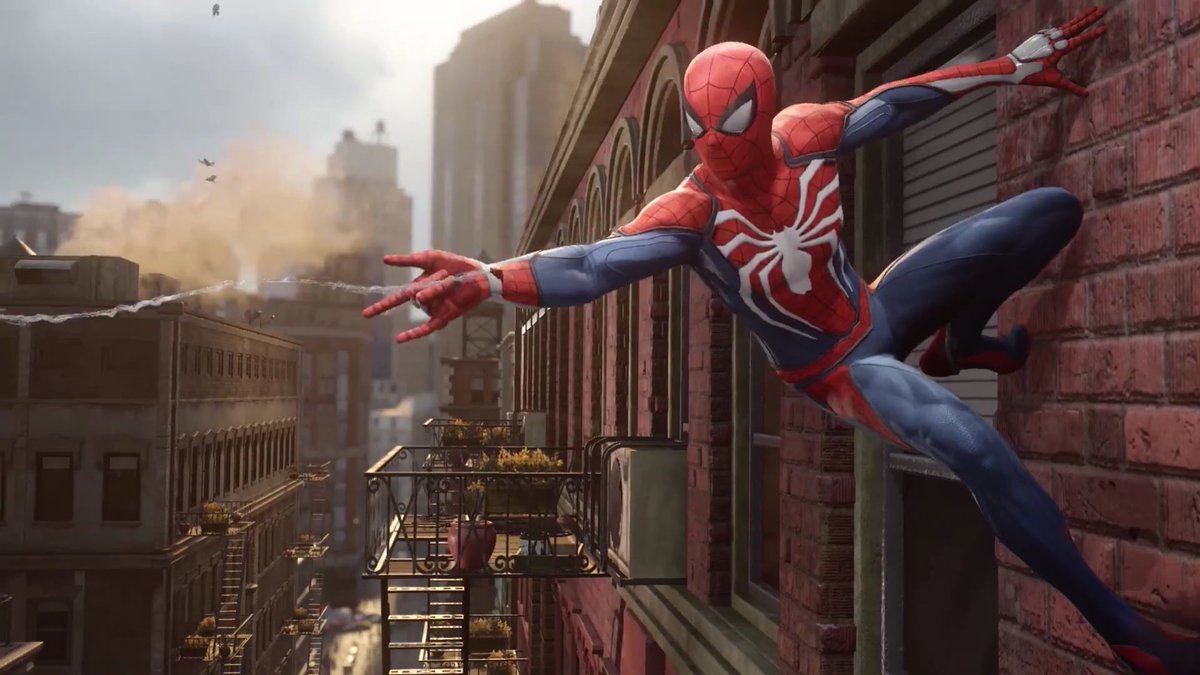 Spider-Man by Insomniac Games (Burbank)
Spider-Man on PlayStation 4 is the breakout hit of E3. Created by Burbank based Insomniac Games, the new Spider-Man game really feels like you're playing a movie more than ever before. In the game you swing around the Manhattan skyscape webslinging bad guys, but there's more detail, and fine control in the graphics. You can use webbing to attach falling objects or bad guys to buildings, set timed web bombs, and save a crane. You must watch the 9 min trailer. You'll think some scenes were cinematic cut sequences, but it's mostly actual game play. It's times to the Spider-Man movie release, although
Sprint Vector by Survios (Culver City)
Survios demoed its popular Raw Data VR game, and new Sprint Vector game. In Sprint Vector, you hold the VR controllers and pump your arms like you're running. It adds cardio to VR, and is a good workout.
"With Sprint Vector, we wanted to design a locomotion system that not only felt natural to a runner, but also encouraged exercise in a fun and engaging way, inside a futuristic, sci-fi VR world," said Drew Greeley, Survios Director of Talent.
Attendees said the game is fun, and a great arm workout. Watch some players on the show floor.
They're getting a good arm workout playing Sprint Vector, the new @survios game at #E3 #E32017 pic.twitter.com/pDsXjVgjKb

— Digital LA (@DigitalLA) June 15, 2017
SHOW FLOOR
Booth babes are out. Elaborate booths and in. And dragons.
Elaborate booths that are immersive with excellent photo opps or statues are in.
Activision booth showcased its new Call of Duty, with a sleek cool gaming area. Can this be set up as a permanent gaming cafe somewhere?
PlayStation featured elaborate displays for Uncharted, Spider-Man, and more.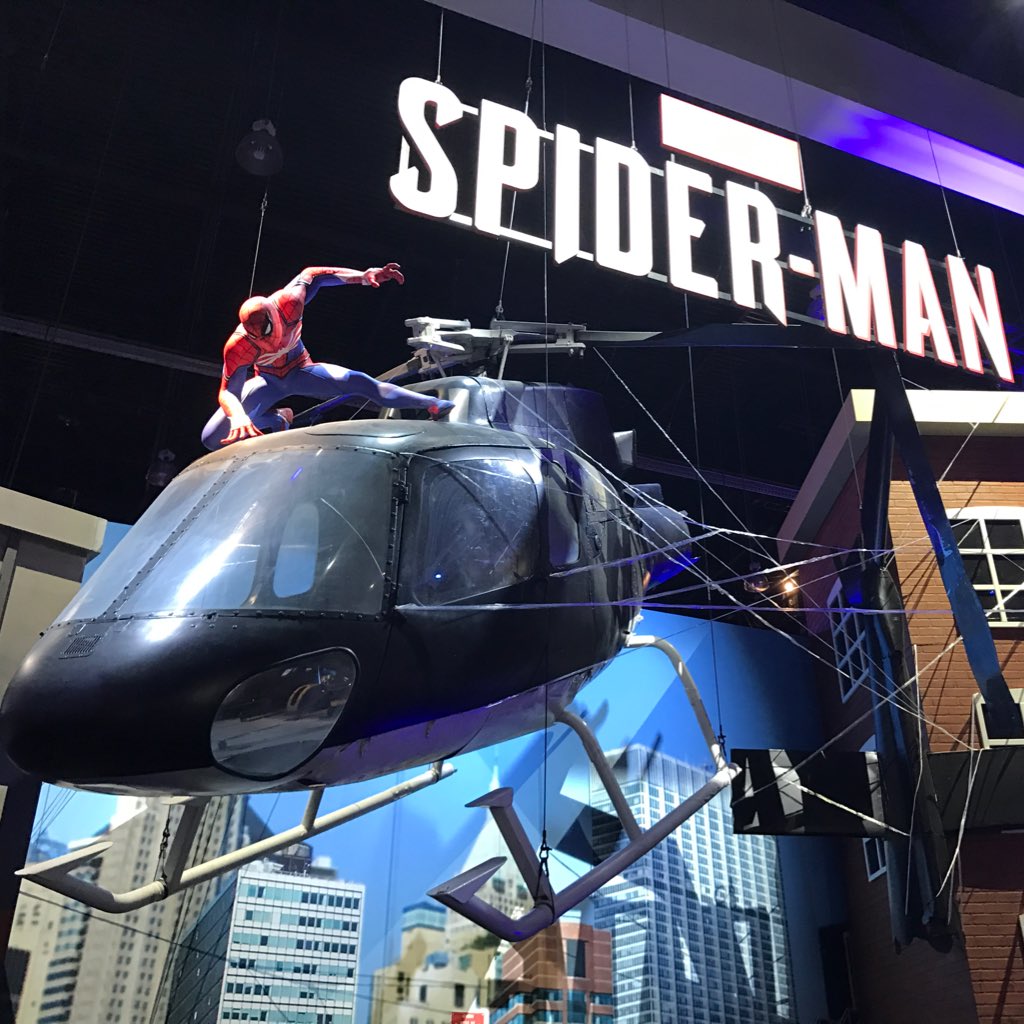 The Nintendo booth is red promoting Nintendo Switch. We love red!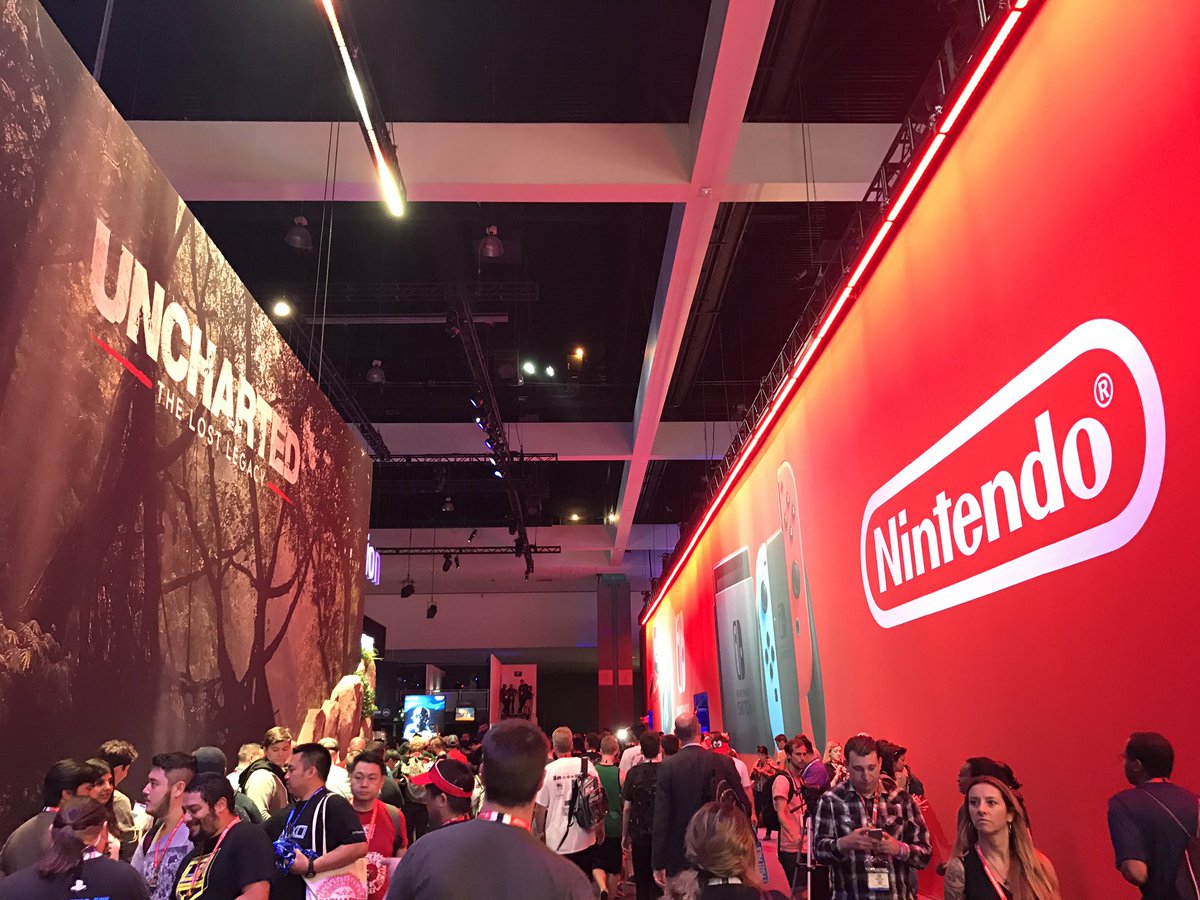 Inside the Nintendo booth, it looks like a city from the new Mario game.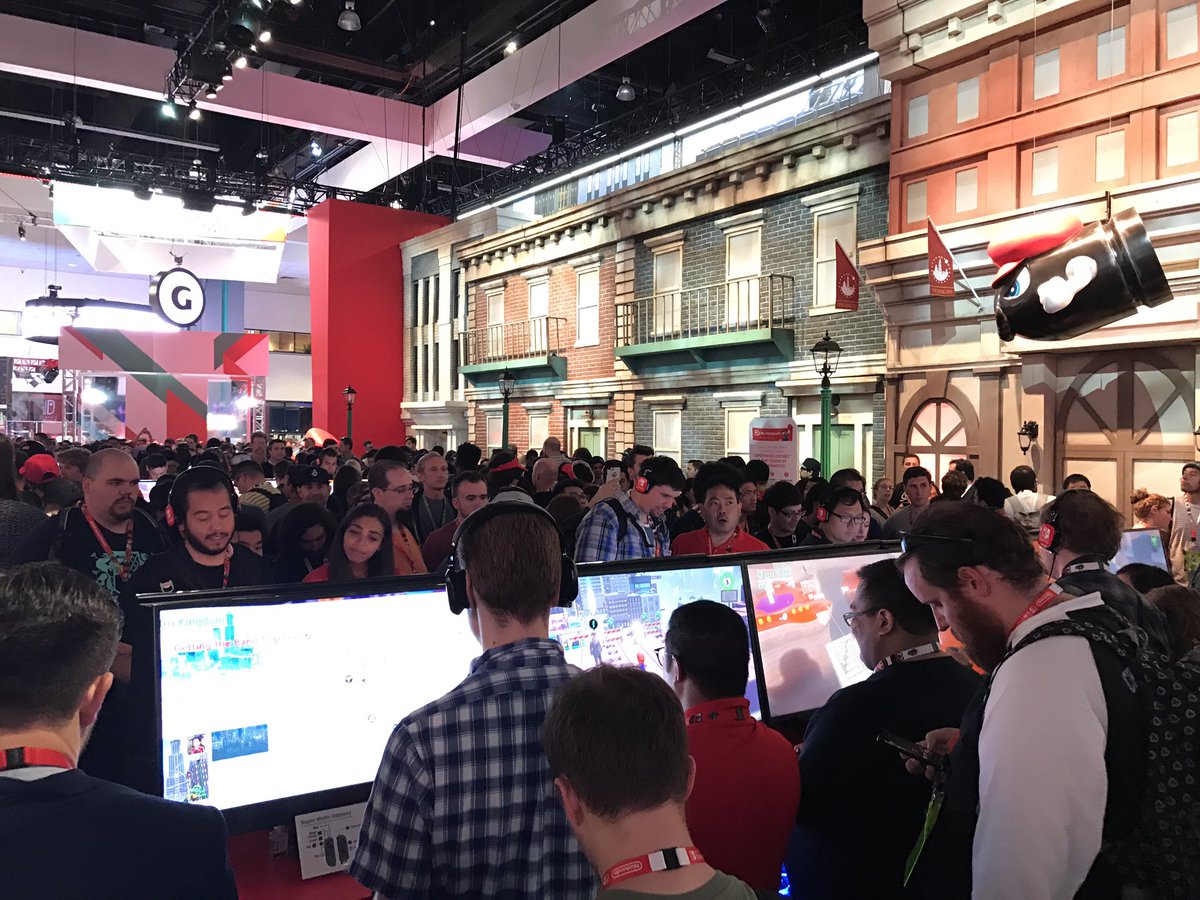 The Xbox booth is very sleek, looking like a black version of the Broad Museum.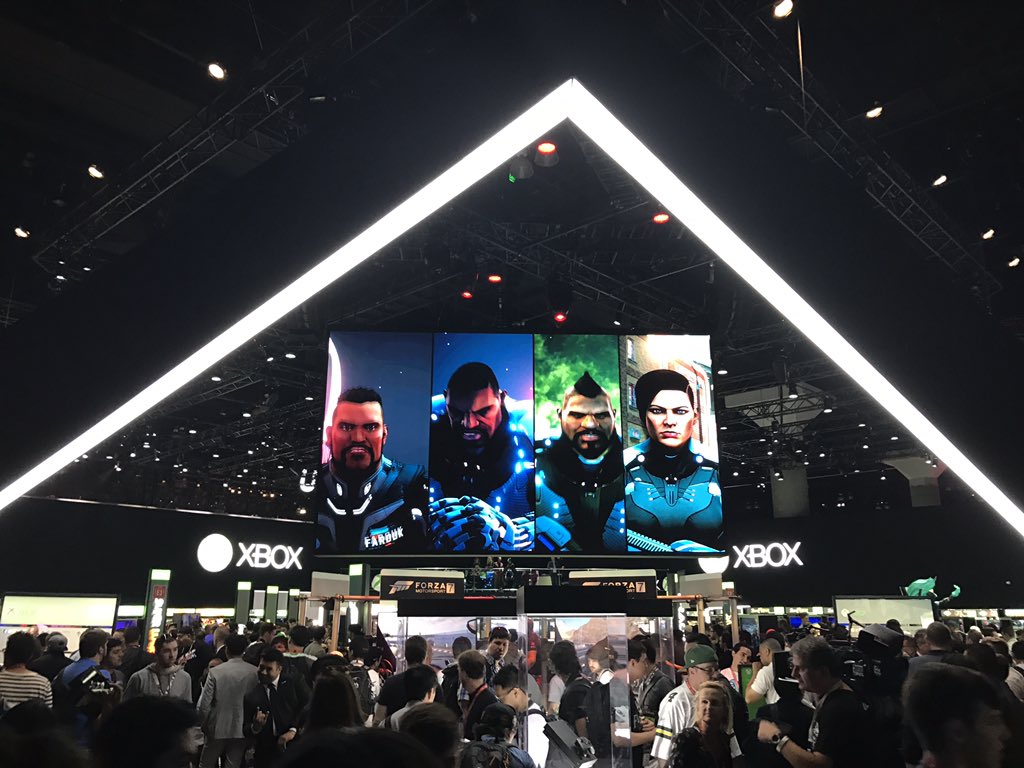 LA startup Loot Crate represented on the show floor with its Loot Gaming crate.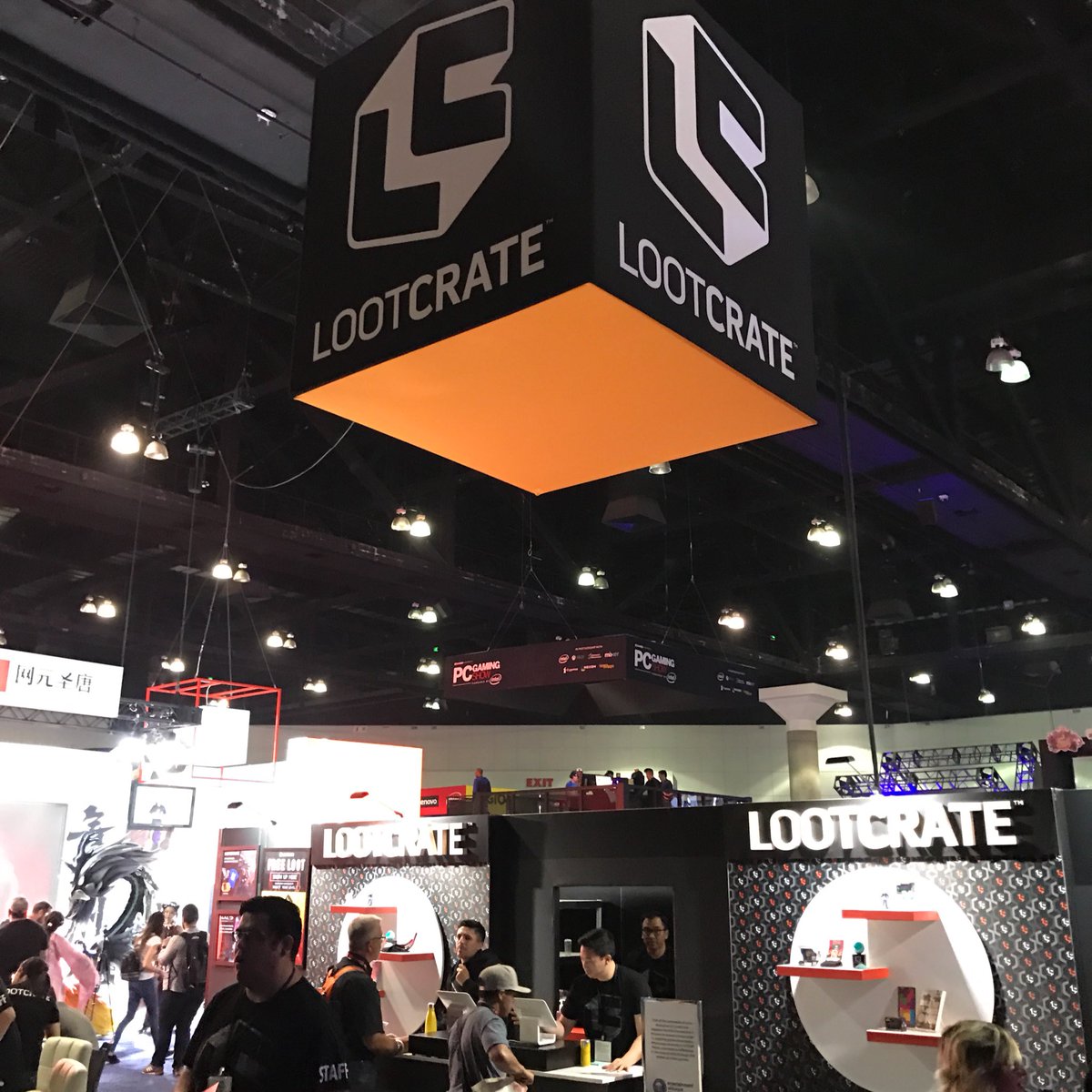 Dragons are in: four booths feature dragons:
Ride a dragon at the Middle Earth game at the WB Games booth.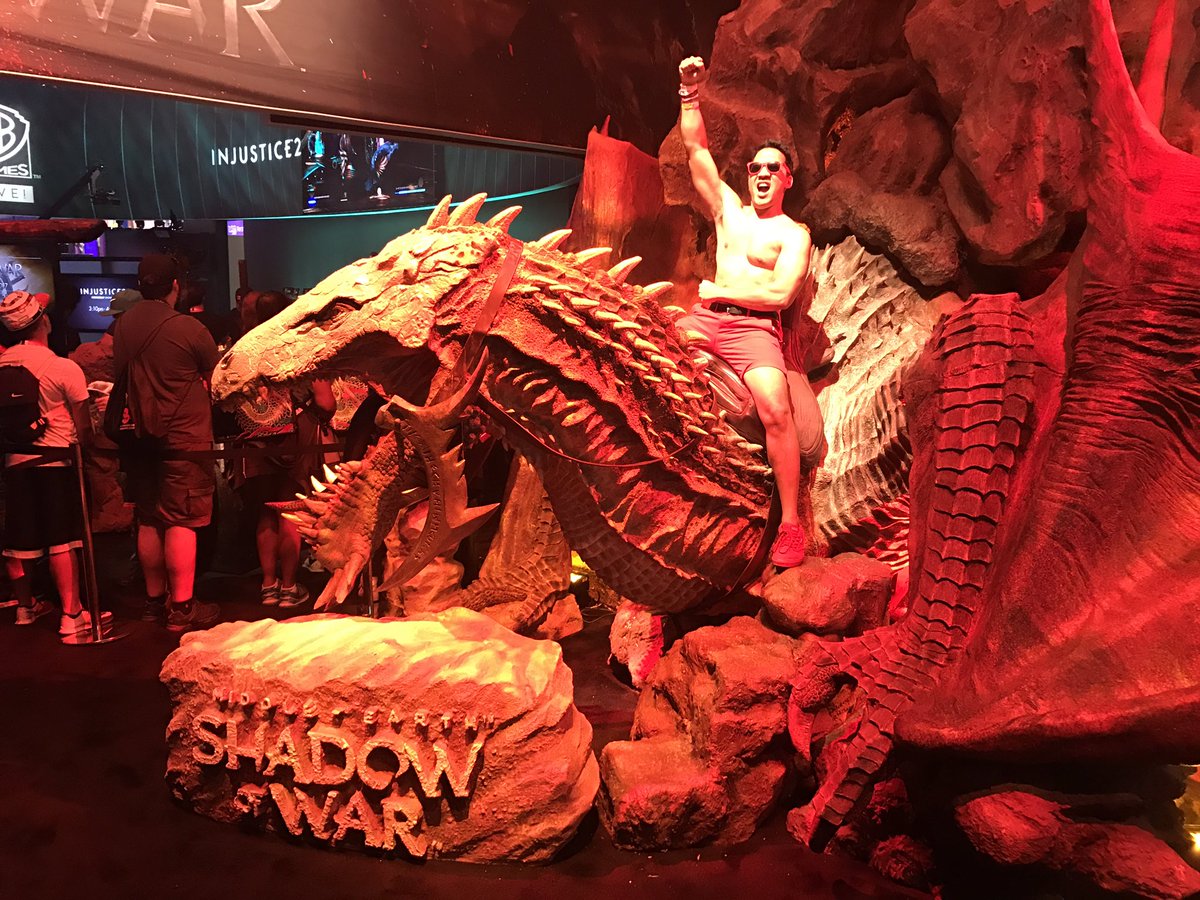 Watch out for the orcs!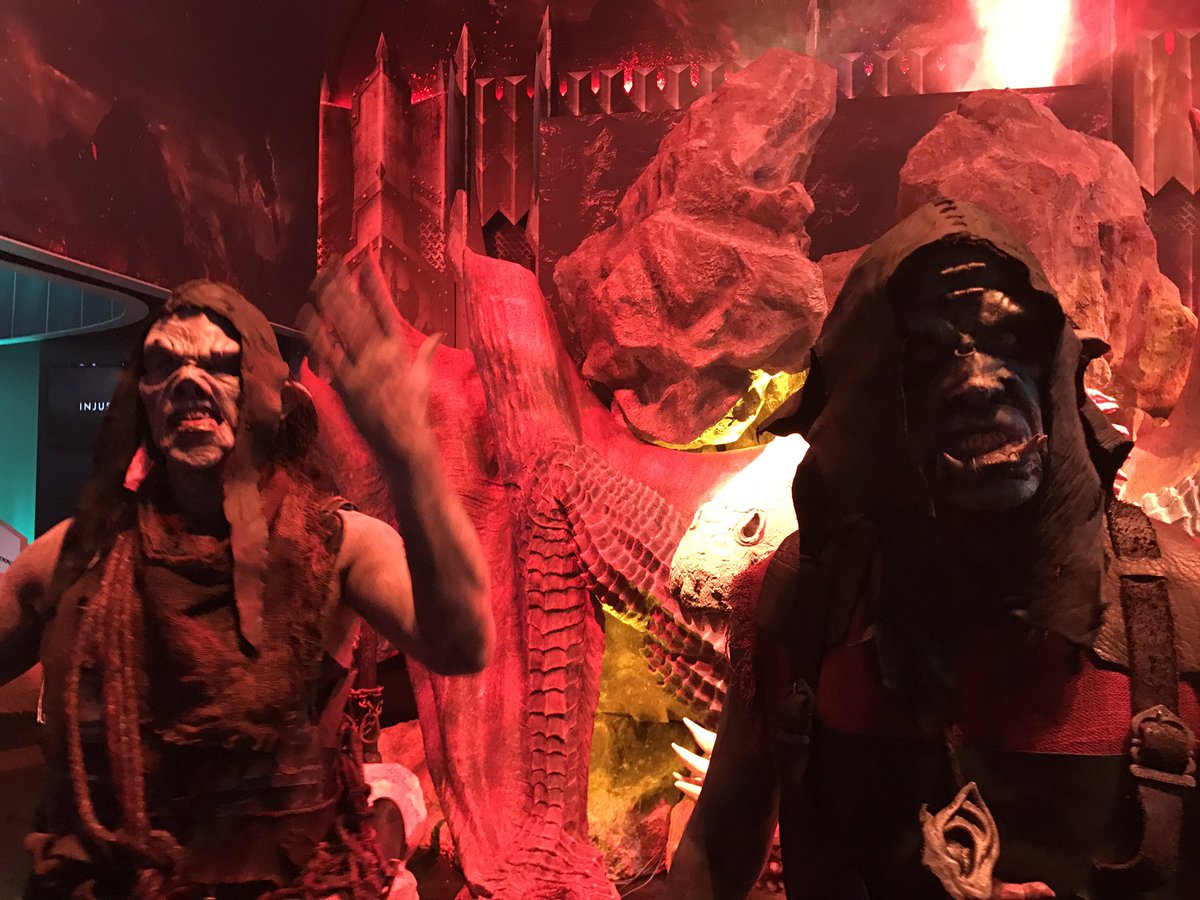 A dragon watches over the entrance to the Warhammer booth, complete with waterfall features.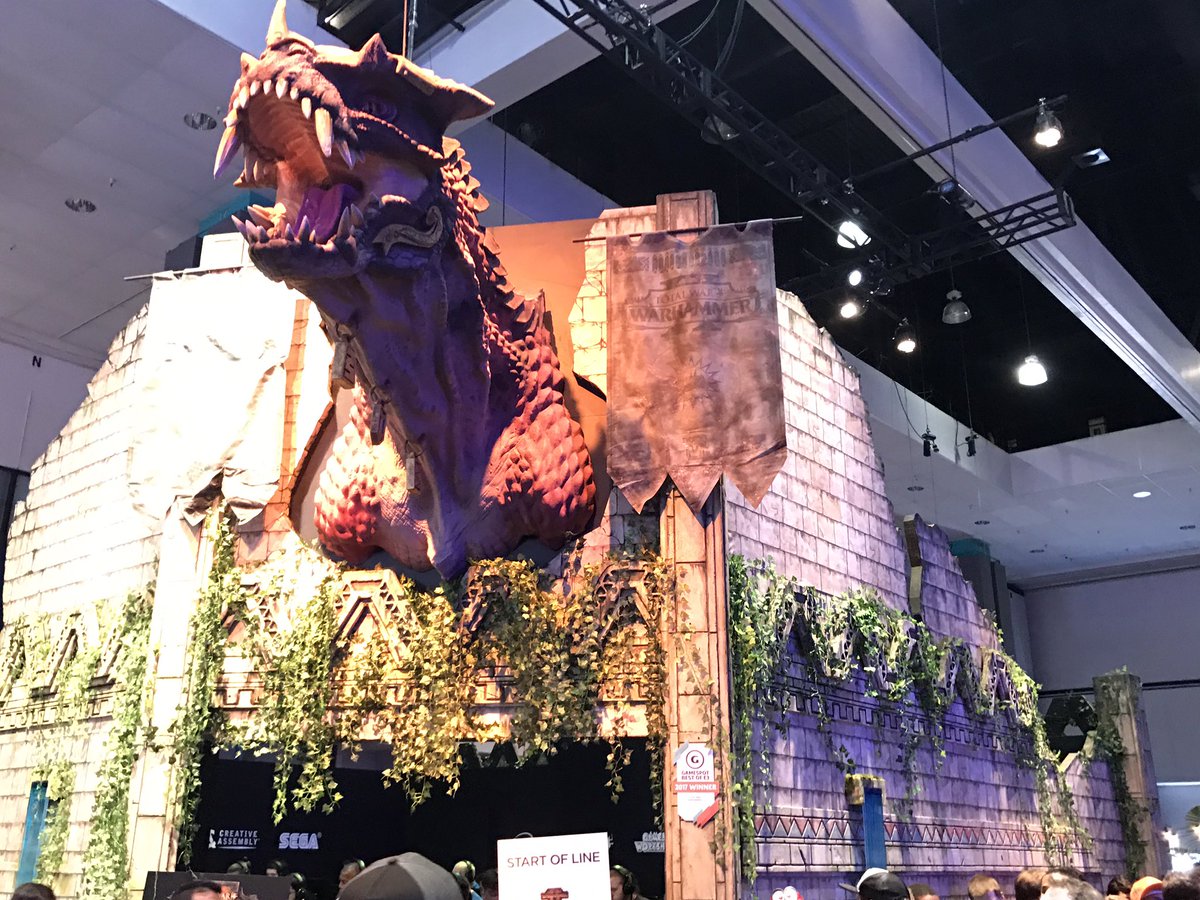 The Monster Hunter World booth features a very elaborate dragon. Take a pic with it, makes it look like you stepped into a fantasy novel.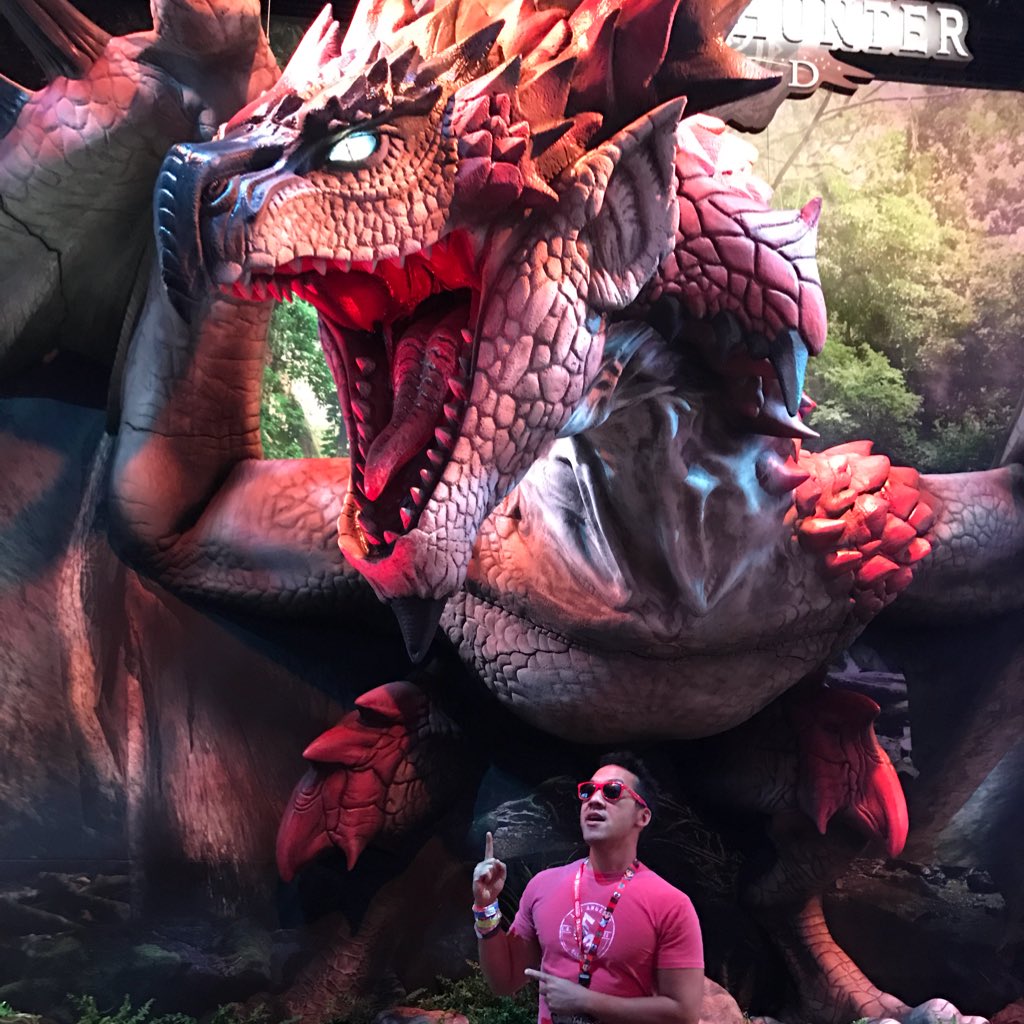 At the MSI Gaming booth, take a pic with its Lucky the Dragon, and get a free keychain. MSI makes VR-enabled laptops.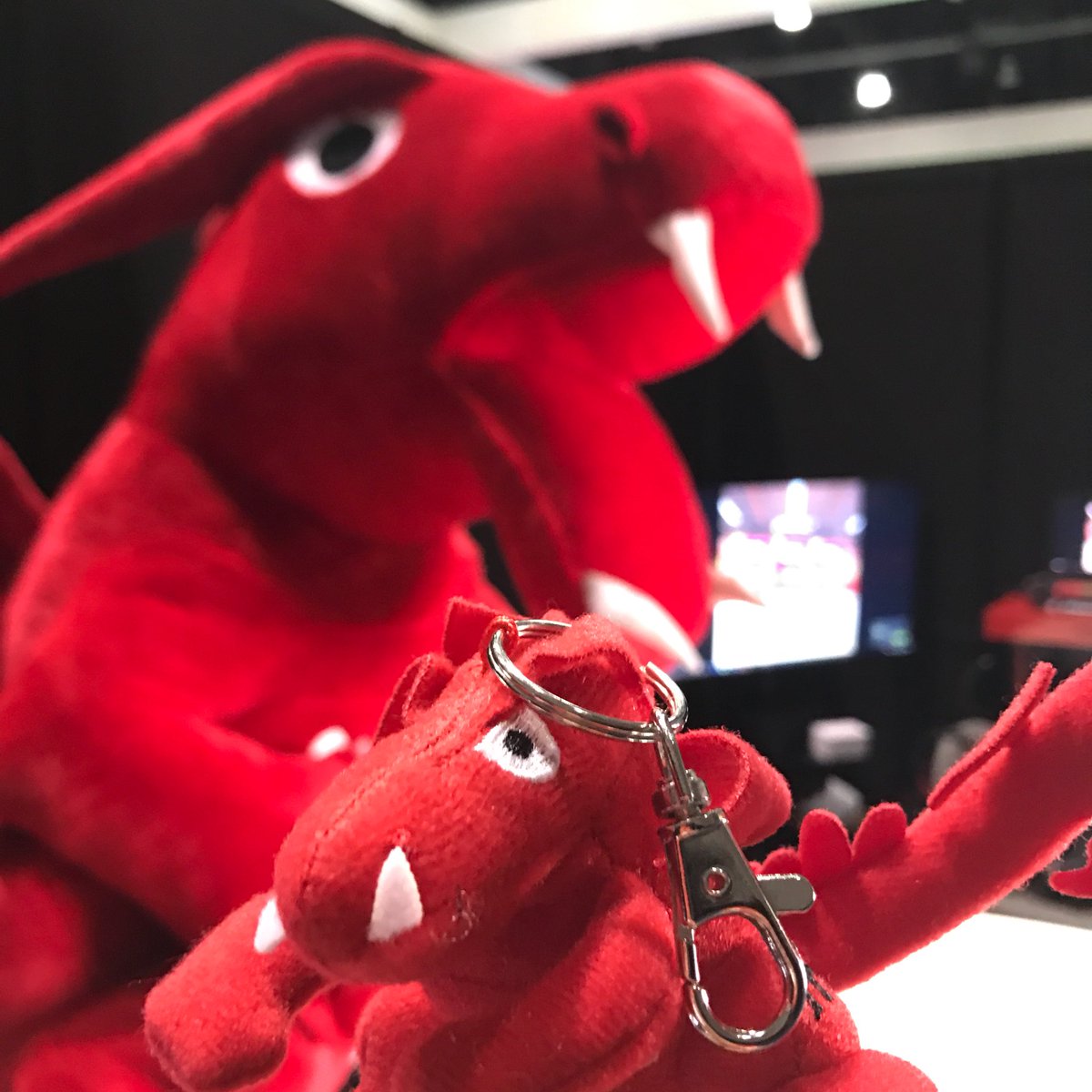 EA PLAY
EA held a separate fan event at the Hollywood Palladium on Friday, Saturday and Monday before E3.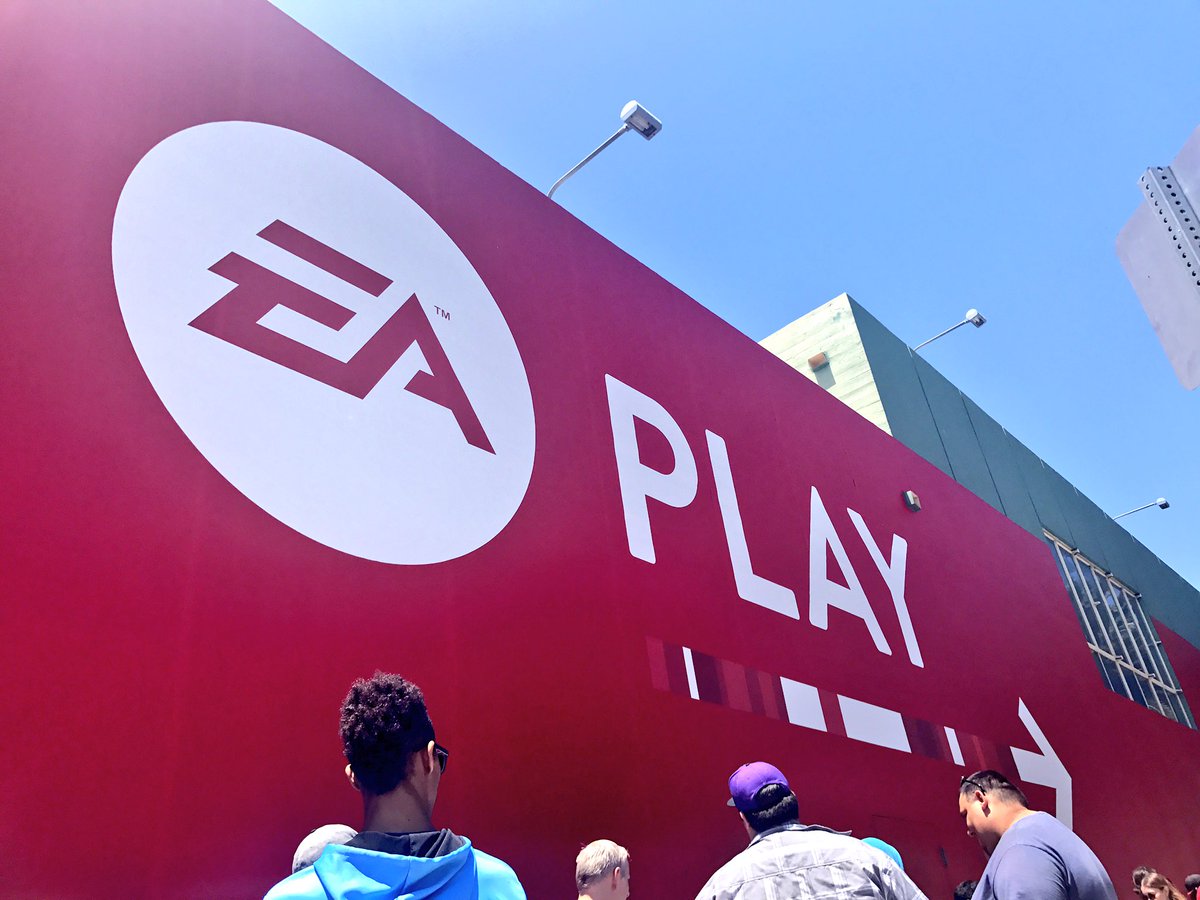 Attendees could play Star Wars Battlefront 2, Titanfall 2, Madden 18, FIFA 18 and more, with lots of fun photo opps.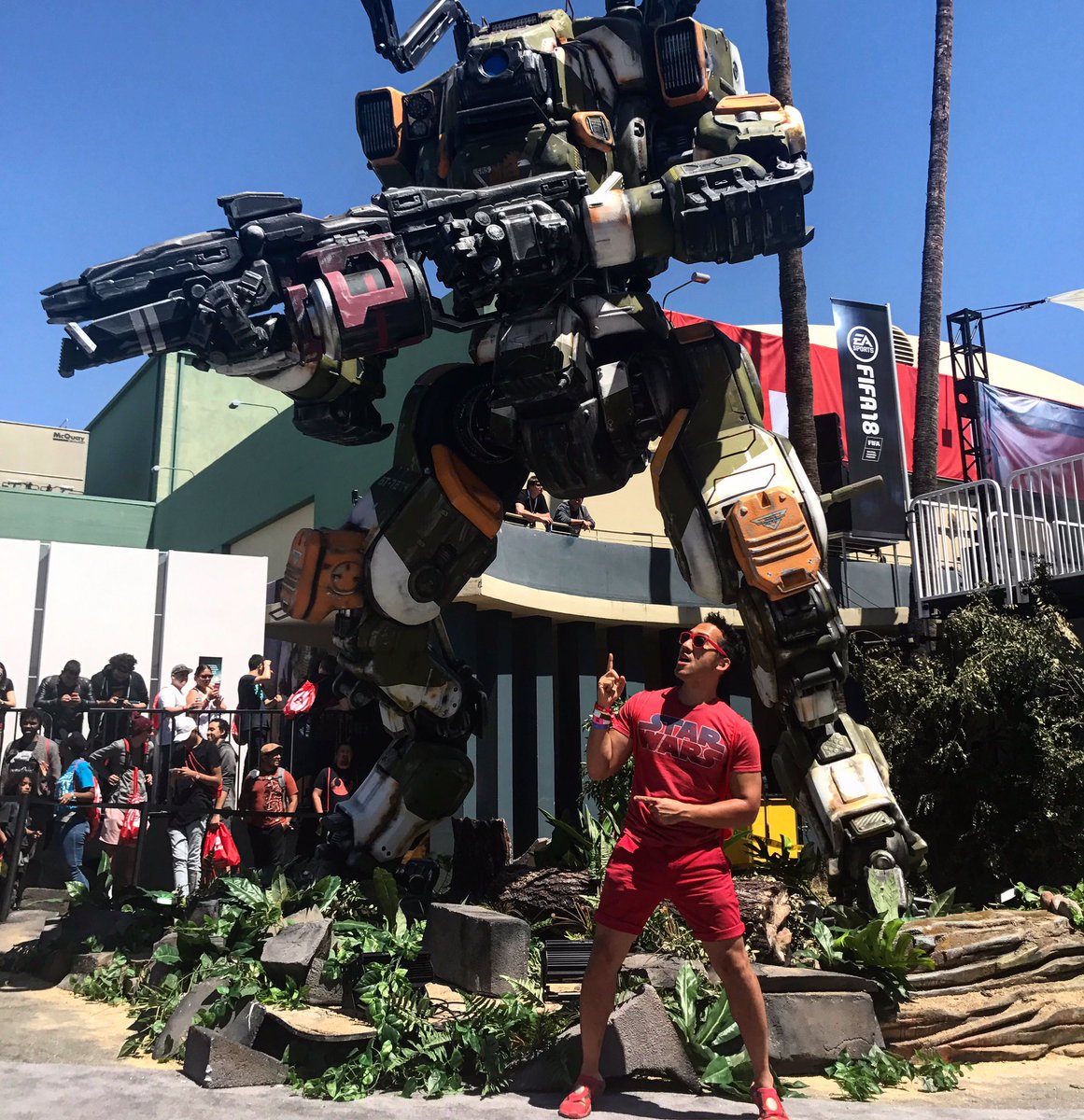 PARTIES
Our Digital LA party
We held our E3 party at the new CTRL Collective Downtown LA on Spring Street. Performers Paloma Rush and Koda Corvette performed for more than 400 attendees.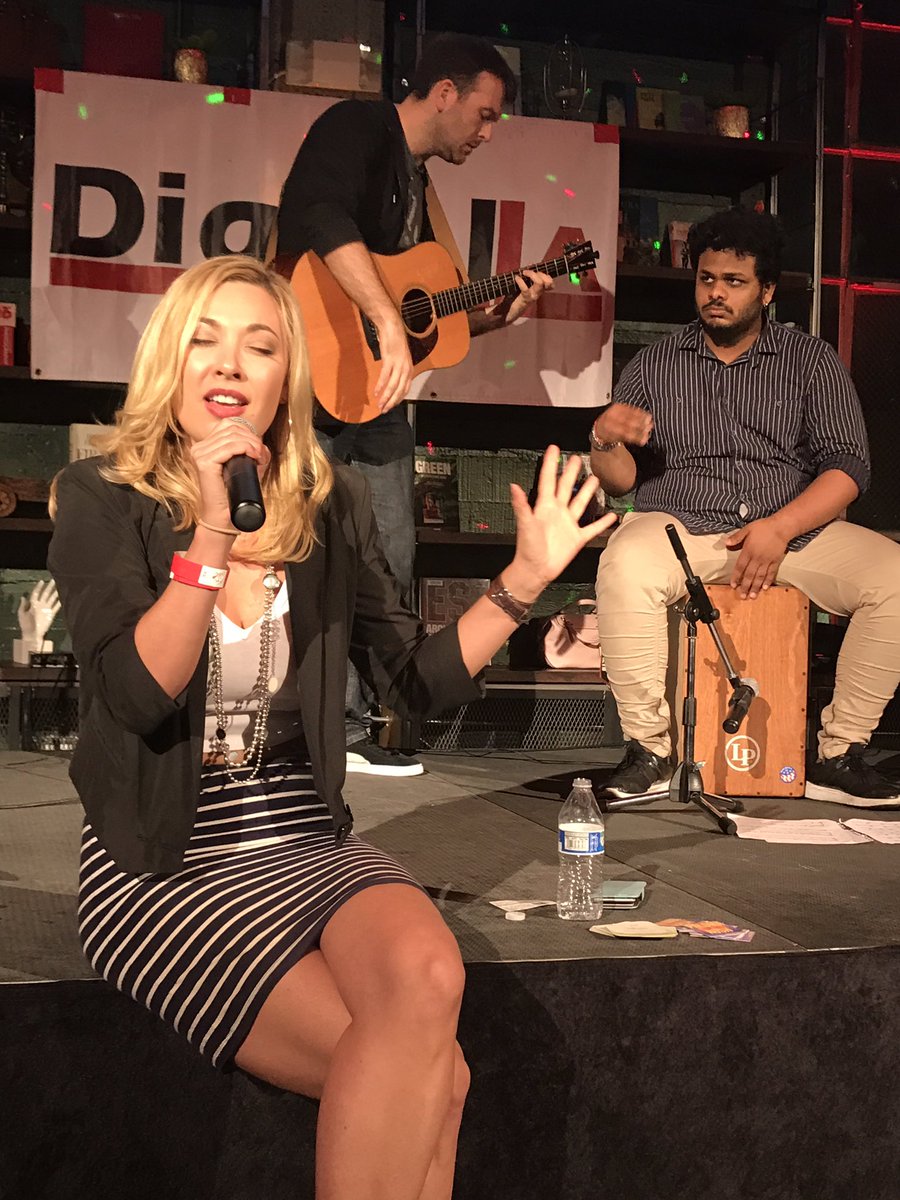 Game developers of Indie Assault and A Purrtato Tail showed their games. Indie Assault is a new eSports games where you team up with friends for special skills.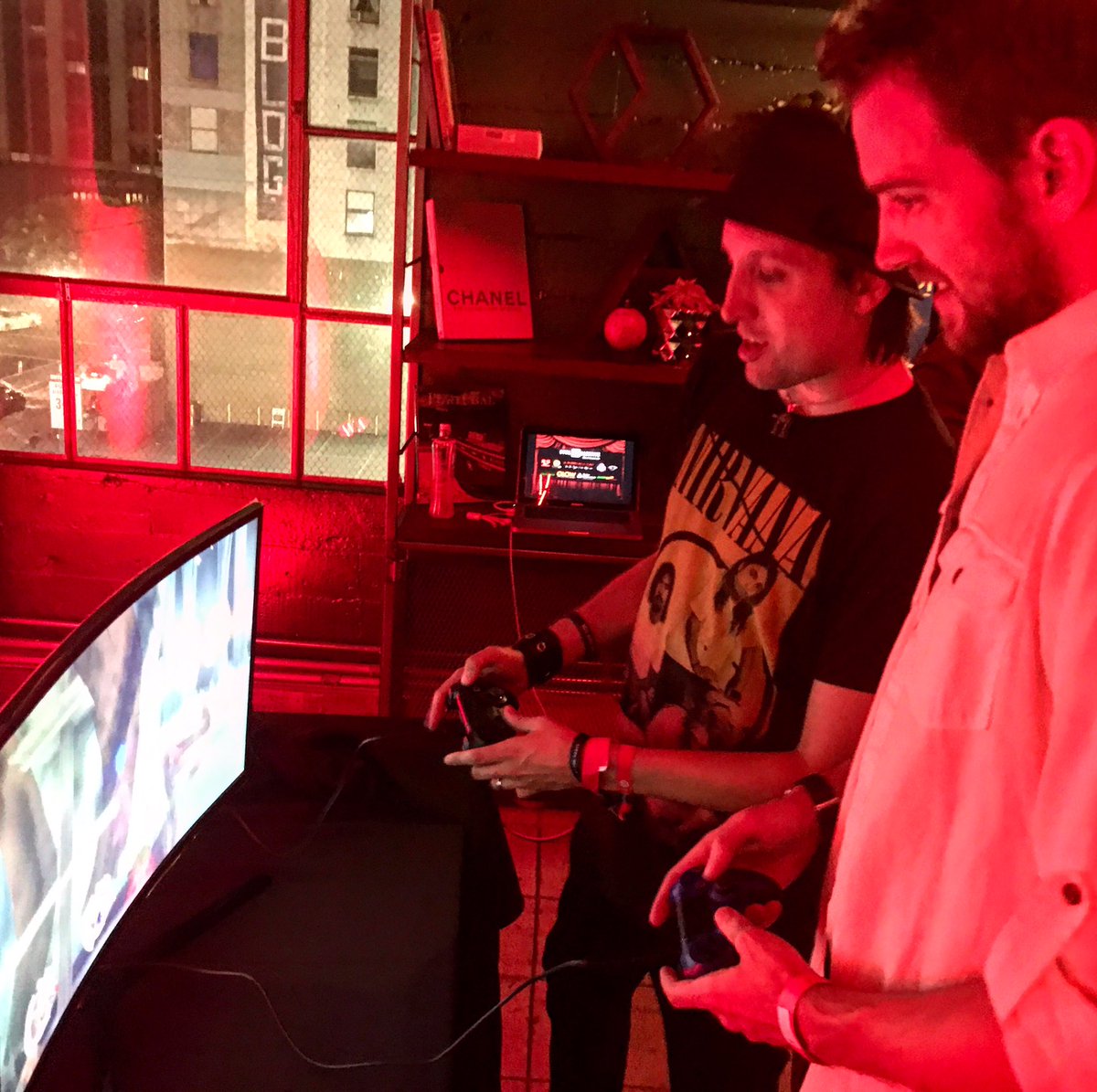 Junior Achievement of SoCal and Blacks in Gaming community partners met with attendees. Thanks to CTRL Collective for hosting!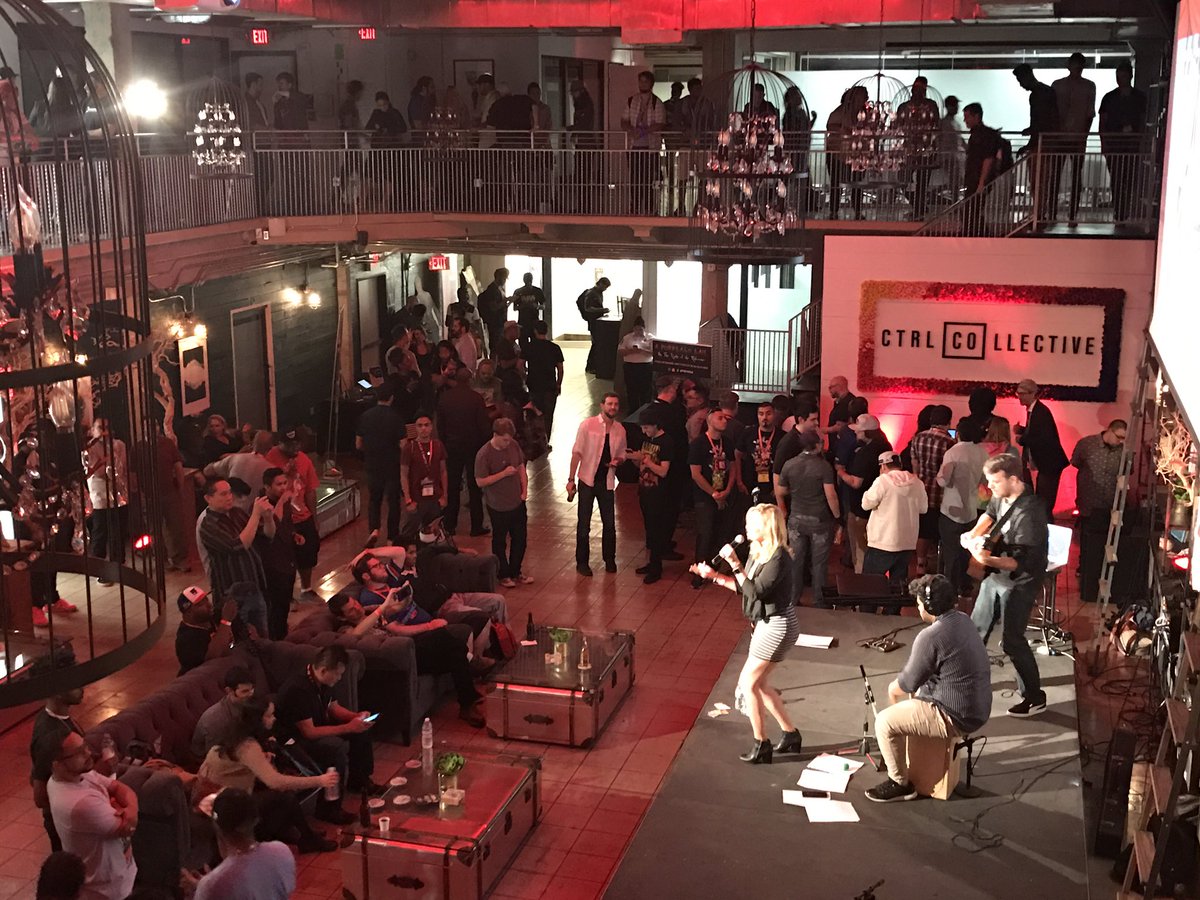 WIGI Party
Women in Games International took over the Belasco, teaming up with games from Two Bit Circus, and Loot Gaming swag boxes from Loot Crate. USC student Brenda Chen, a VR/AR developer artist animator showcased her interactive VR project, where you touch Santiago the fish (she made herself) to swim to different underwater worlds. Our fave: a neon rave version of Under the Sea where we expected Clubbin' Ariel and Flounder to be busting some moves.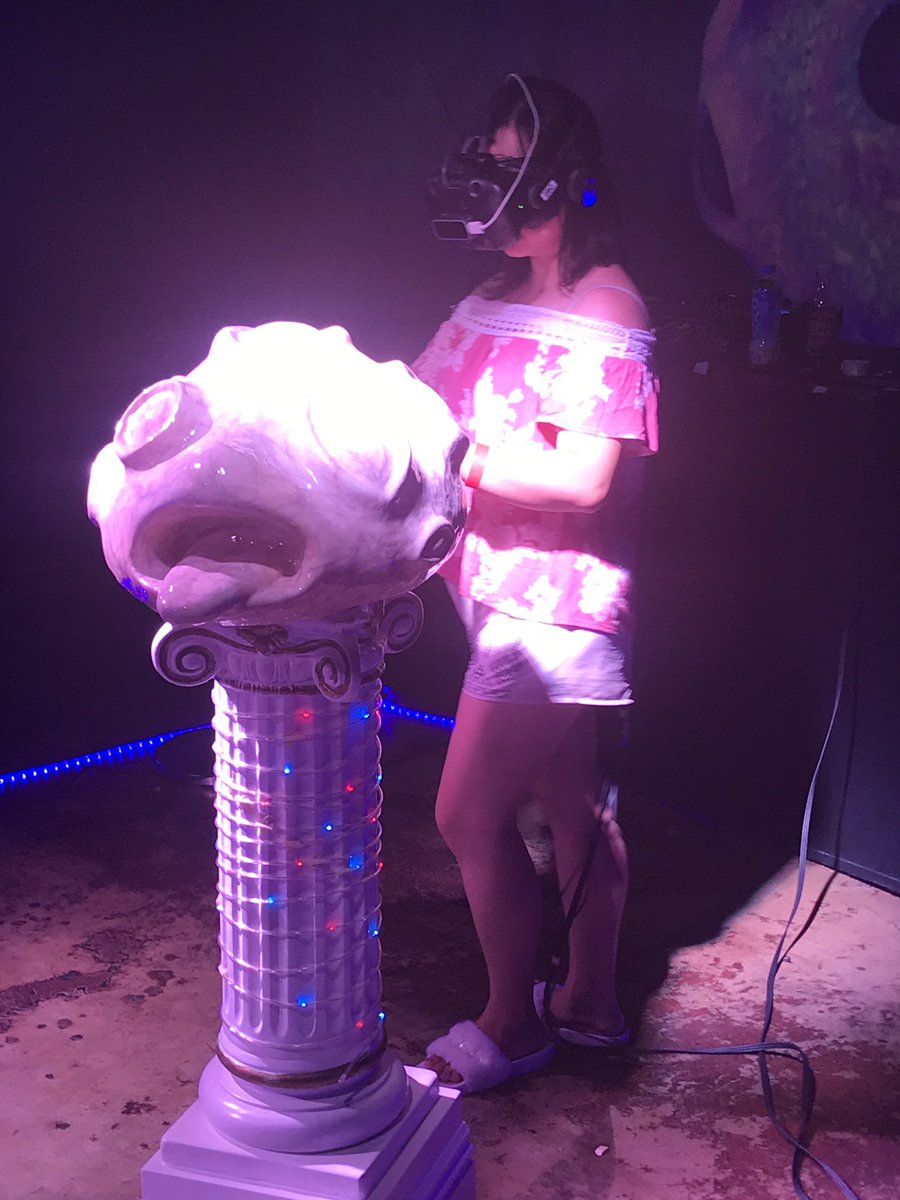 Survios Party
Survios party was packed 8p til 1a at its offices in Culver City. Attendees could play a new multi-player version of its popular Raw Data VR game, and try its new Sprint Vector game.
LED stilt robots, cheerleaders, and contortionists performed…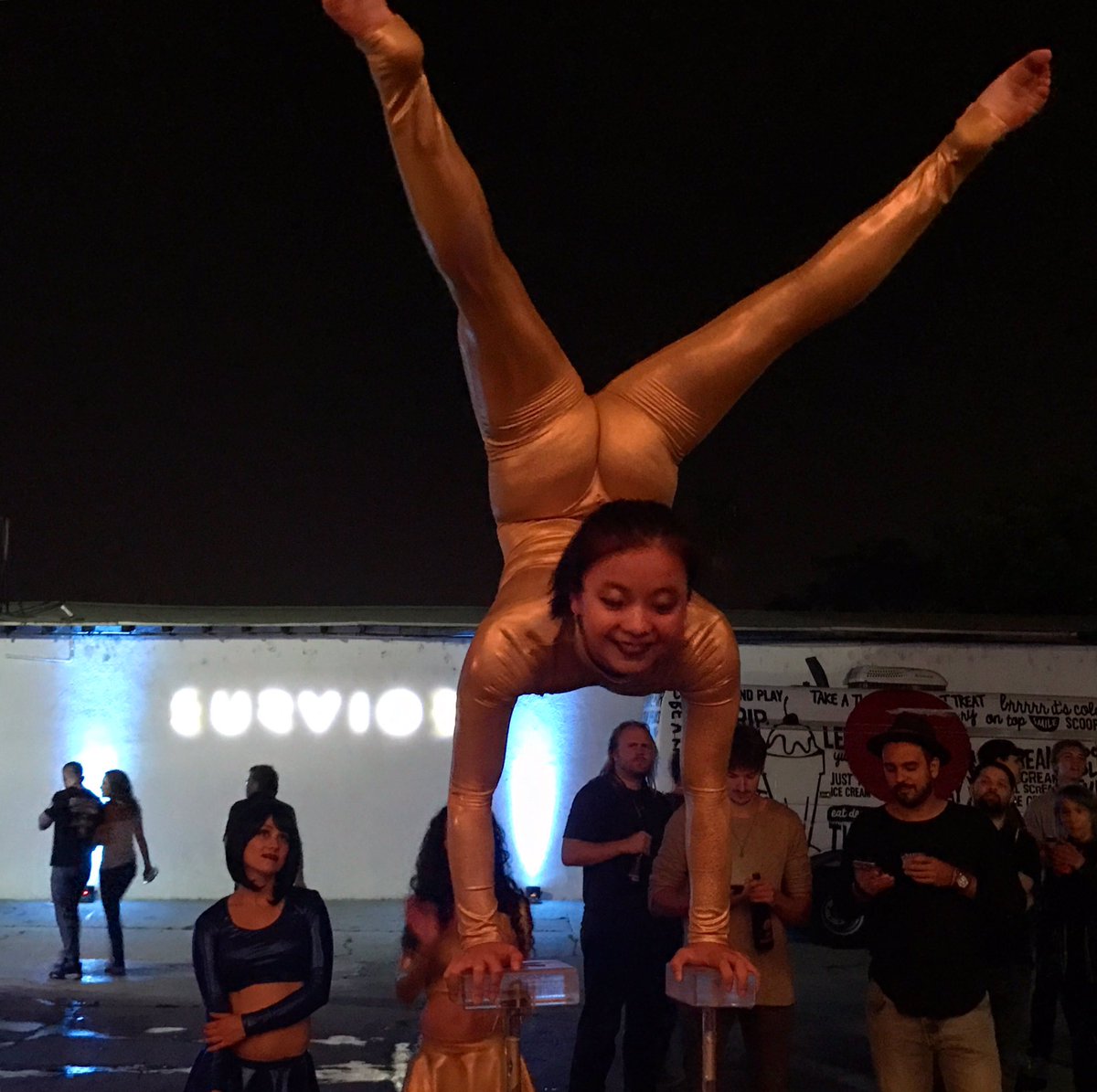 Keeping the energy strong past midnight.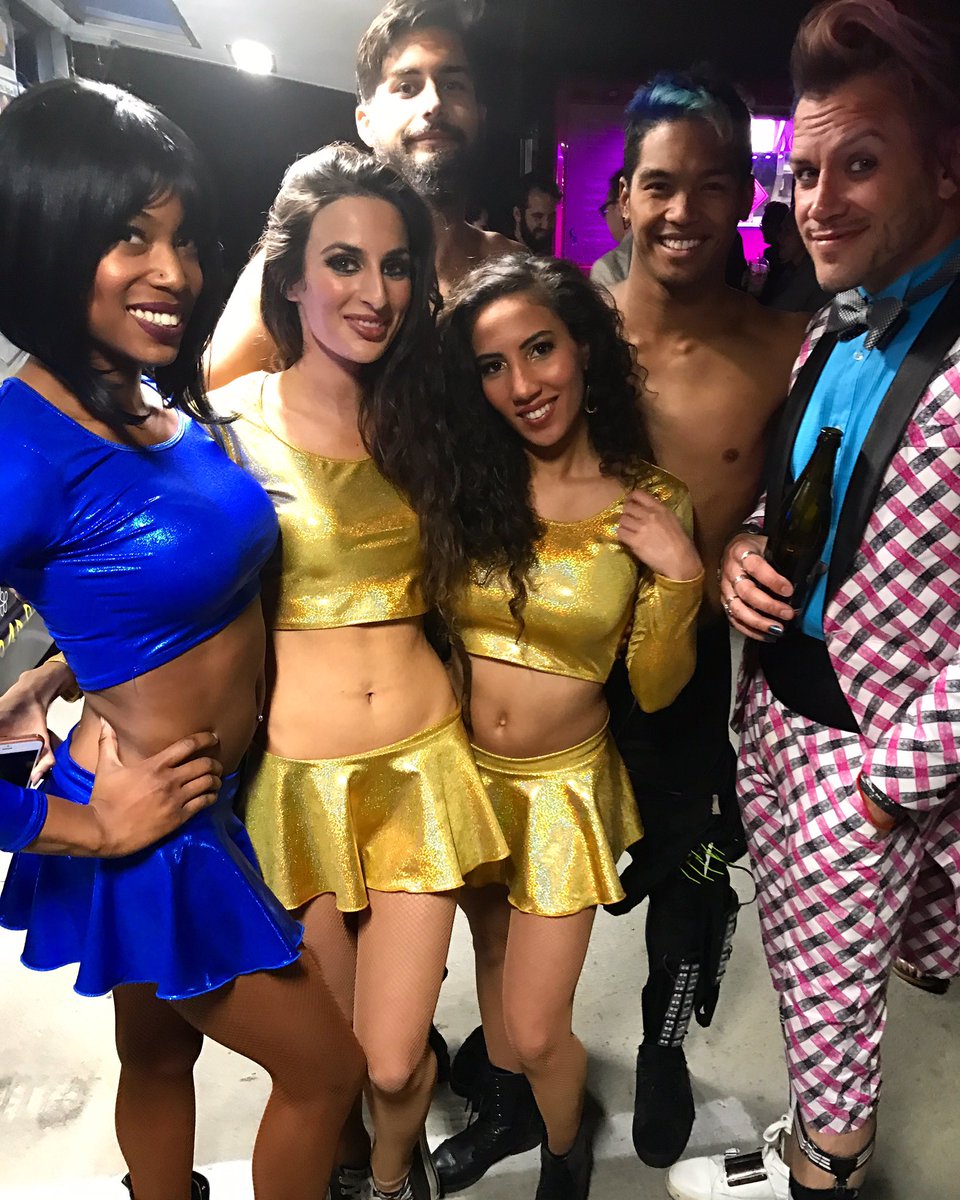 Here are those dancing robots.
LED robots at the Survios E3 party @Survios pic.twitter.com/de579gdNjO

— Digital LA (@DigitalLA) June 15, 2017