George Takei, the Star Wars sci-fi icon, author, and activist, headlines the honors today at Eagle-Con 2021, a virtual celebration of diversity in sci-fi and fantasy. FREE to register.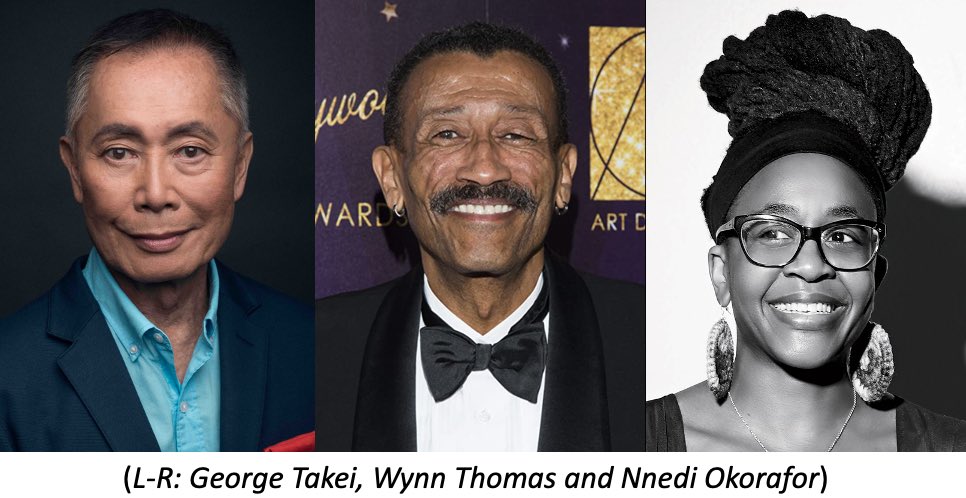 Eagle-Con celebrates diversity and addresses accessibility, underrepresentation, and pushing boundaries in science fiction and fantasy genres. It is co-founded by the College of Arts and Letters and the University-Student Union at Cal State LA and the Art Directors Guild (ADG, IATSE Local 800).
The show also honors Production Designer Wynn Thomas and best-selling author Nnedi Okorafor.
"Each of this year's awardees have long been barrier breakers for other writers and artists, building impressively varied careers that have impacted millions in a manner that is at the heart of Eagle-Con's mission," states the registration site.
HONOREES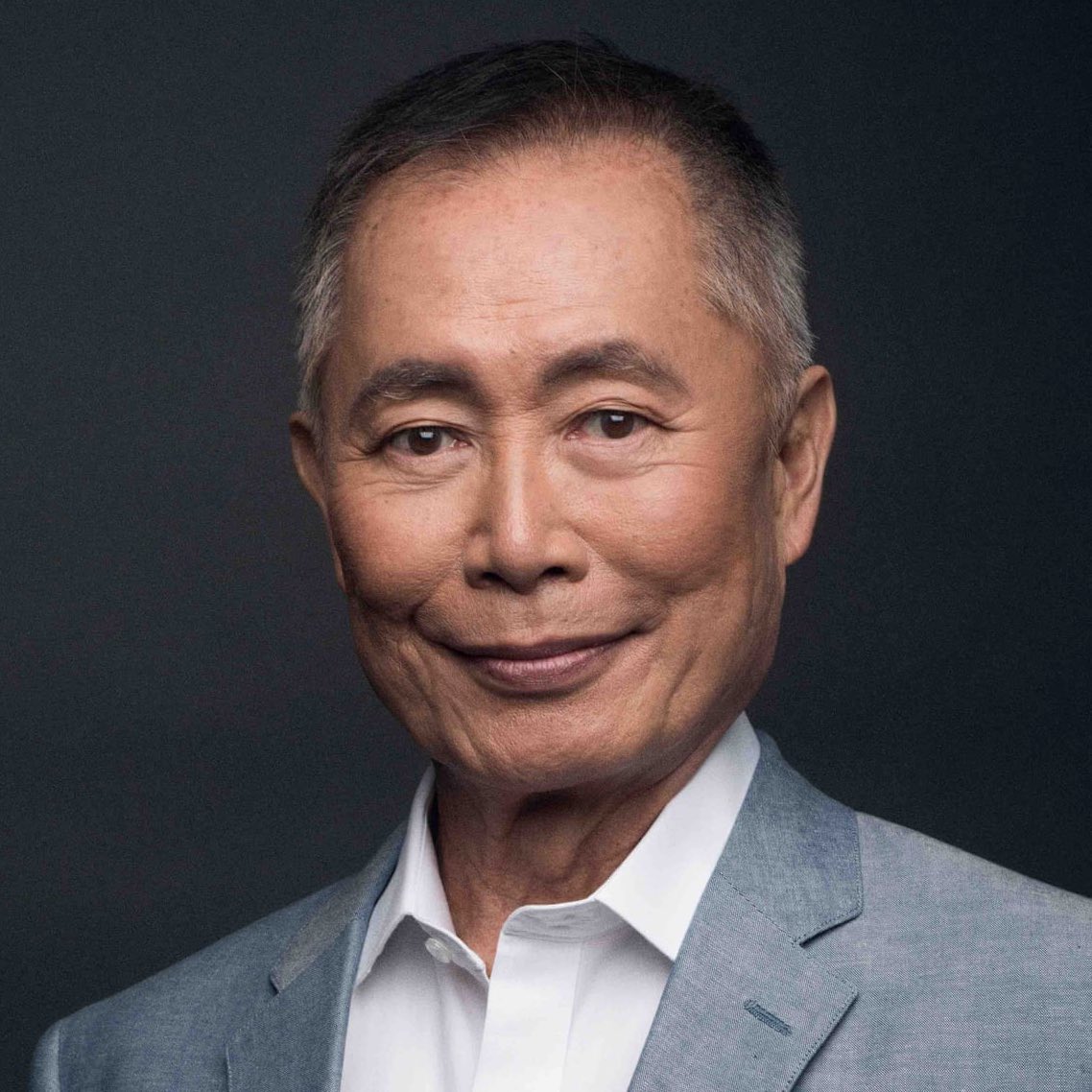 Prism award winner George Takei (Star Trek, They Called Us Enemy) headlines the honors March 12. He is a social justice activist, Grammy®-nominated recording artist, New York Times best-selling author and has appeared in 40 films and hundreds of television shows over a six-decade career.
Wynn Thomas (Mars Attacks!, Da 5 Bloods, Hidden Figures) will receive the Imaginator Award on March 13. He is currently working on Devotion and King Richard.
Nnedi Okorafor (the "Binti" trilogy, "Black Panther: Long Live the King") will be presented with the Octavia E. Butler Memorial Award on March 11. She has works in development at HBO, Hulu and Amazon Studios and is the winner of Nebula, World Fantasy, Eisner and multiple Hugo Awards.
CELEBRATING DIVERSITY
Eagle-Con's mission is to educate Cal State LA students and members of the Greater Los Angeles community about the history, impact, and continued necessity of the contributions of women, BIPOC, the LGBTQIA-identified, the differently-abled, and the variously-aged to the science fiction and fantasy genres.
This year's event explores representations of diversity within these genres and furthers our efforts to provide opportunities for students to learn about these genres from artists, writers, and professionals working in southern California's entertainment industries, network with these professionals, and imagine how they might one day join their ranks.
Each day of the event will feature two exhibitions of artwork from its Founding Sponsor, Art Directors Guild (Local 800), that showcase the work of their members from your favorite science fiction, fantasy, and horror movies and television shows.
To attend and view the full schedule please visit: https://www.eventbrite.com/e/eagle-con-3-day-experience-tickets-143842810719
About the Art Directors Guild:
Established in 1937, the Art Directors Guild (IATSE Local 800) represents 2,700 members who work throughout the world in film, television and theater as Production Designers and Art Directors; Scenic, Title and Graphic Artists; Set Designers and Model Makers; and Illustrators and Matte Artists. The ADG's ongoing activities include a Film Society screening series, annual "Excellence in Production Design Awards" gala, bimonthly craft magazine (PERSPECTIVE), figure drawing and other creative workshops, extensive technology and craft training programs and year-round Gallery 800 art exhibitions. For the Guild's online directory and website resources, go to www.adg.org. Connect with the Art Directors Guild on Facebook, Twitter and Instagram.