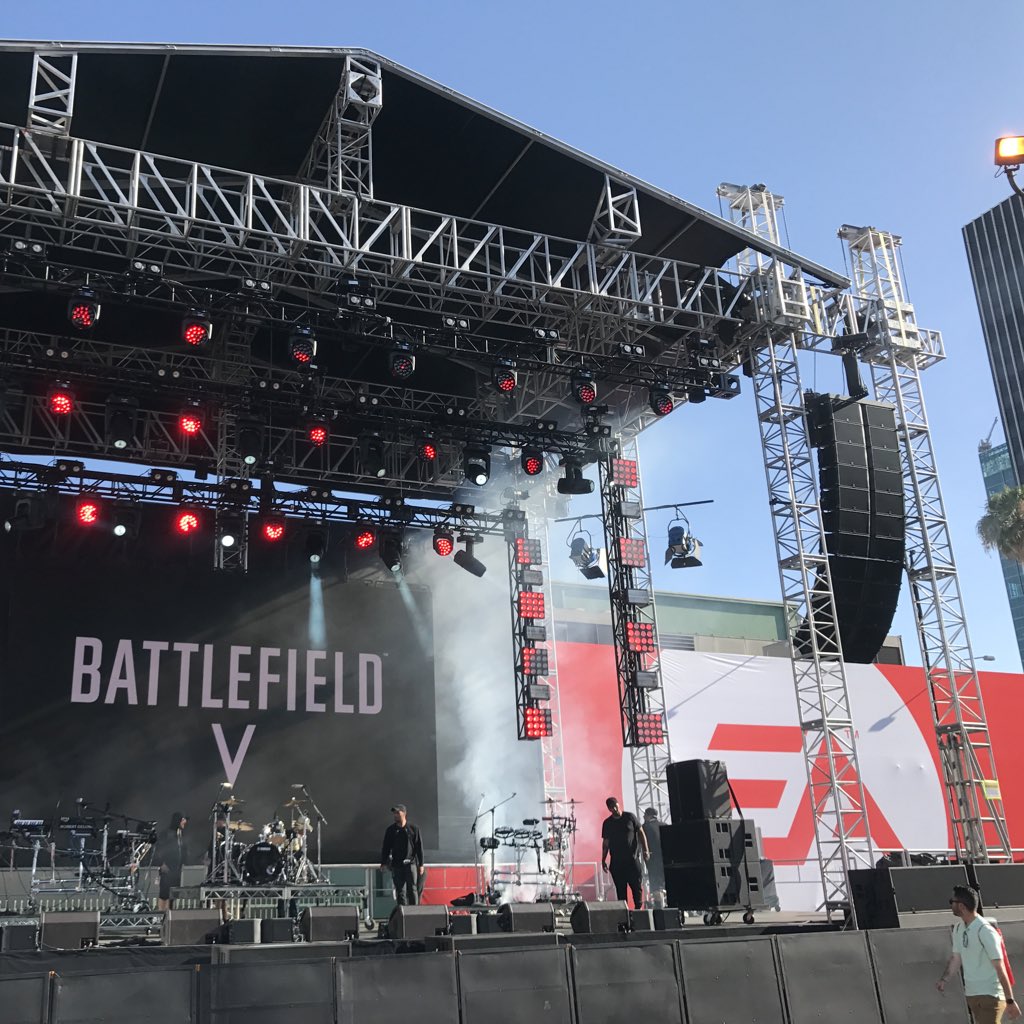 At EA Play, game fans tried out new Electronics Arts games from sports to Star Wars Battlefront over the weekend  at the Palladium in Hollywood.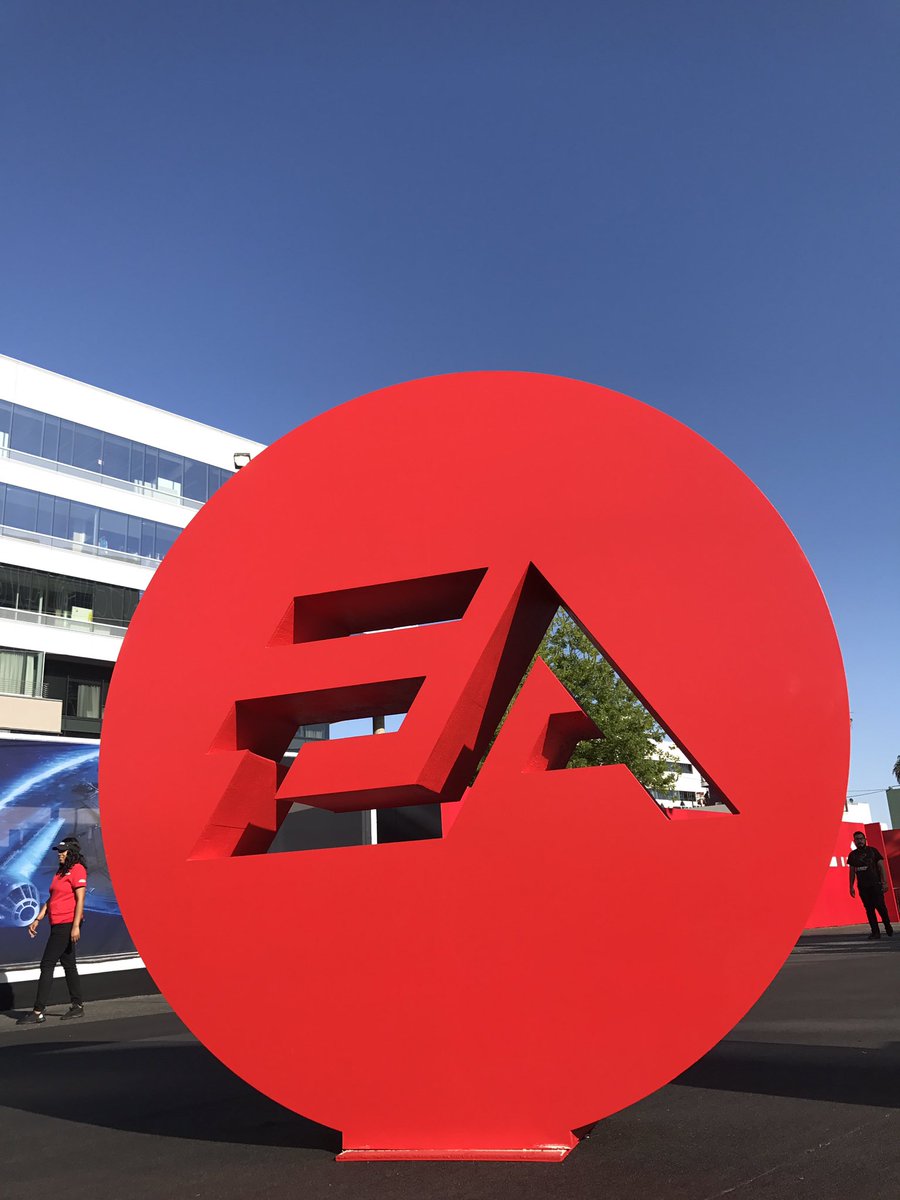 This is the second year that EA hosted an event open to the public at the Paladium, right before the E3 industry only games convention in Downtown LA.
Fans enter through the main gate on Selma.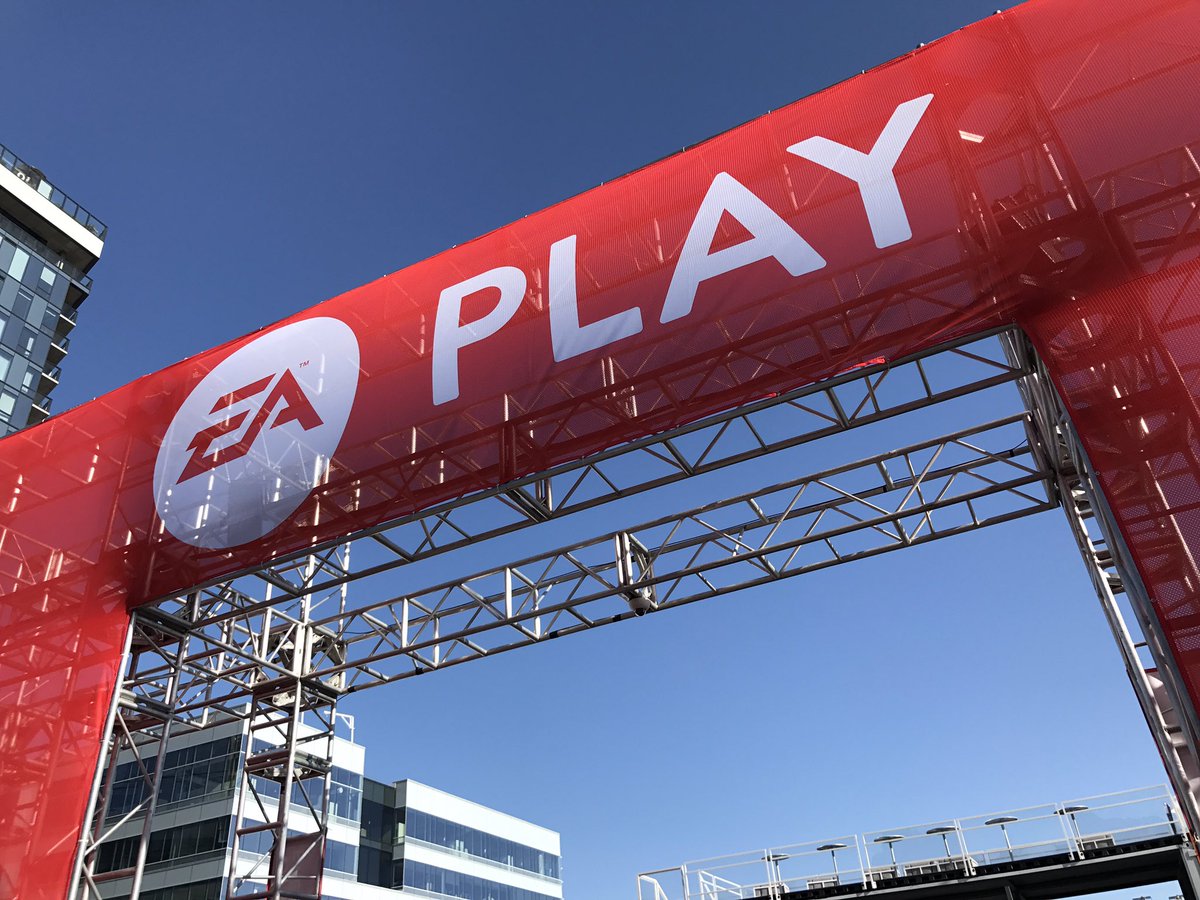 Battlefield V, Anthem, Fifa 19, Madden 19, NBA Live 19 and several other games featured game kiosks and booths for fans to try out games.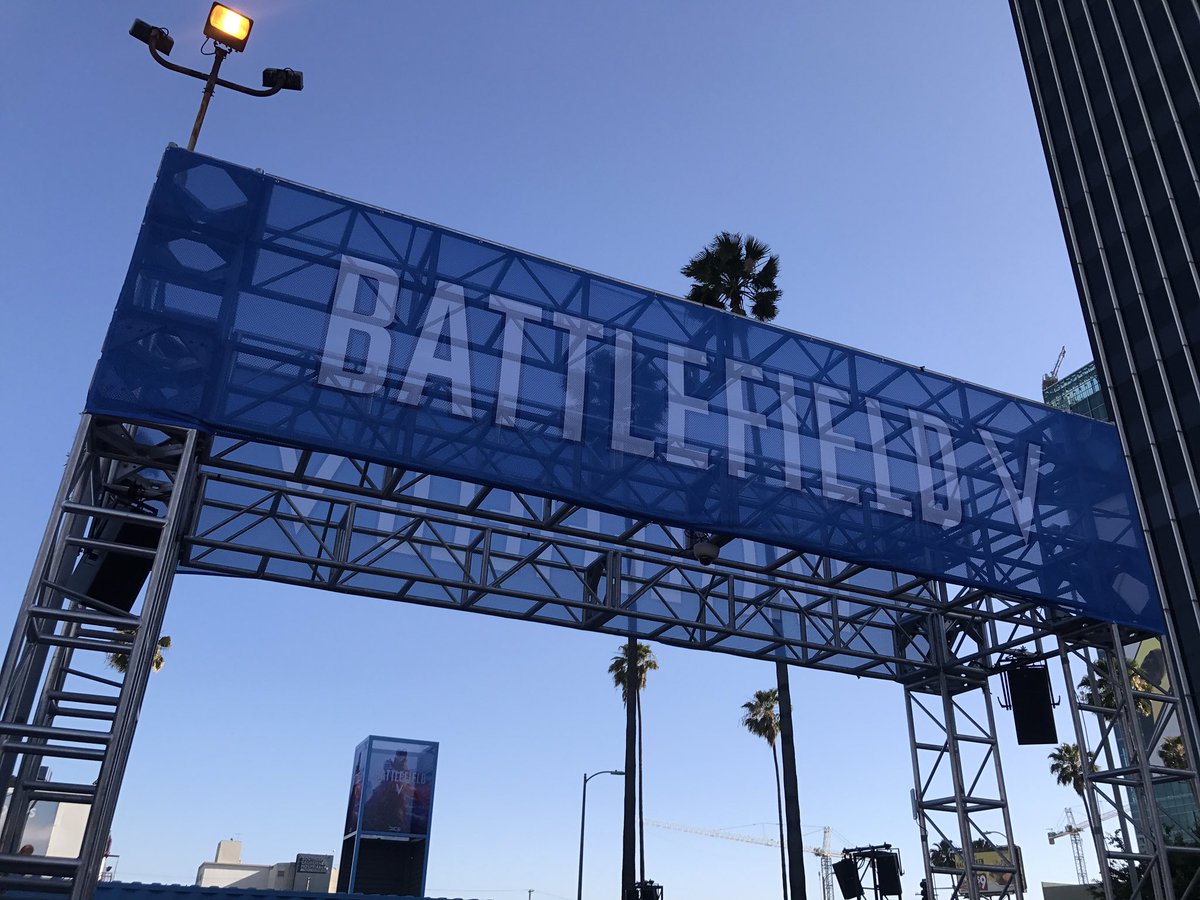 The various kiosks are in the Palladium parking lot, set up like a music festival. There's even a music stage for bands to perform.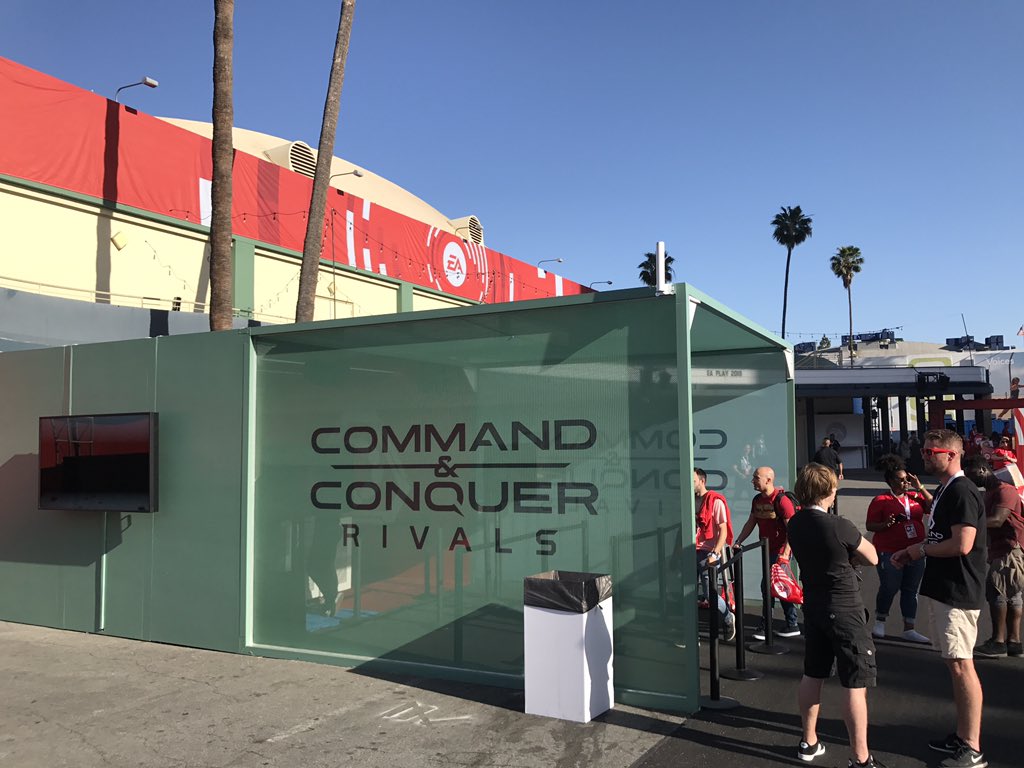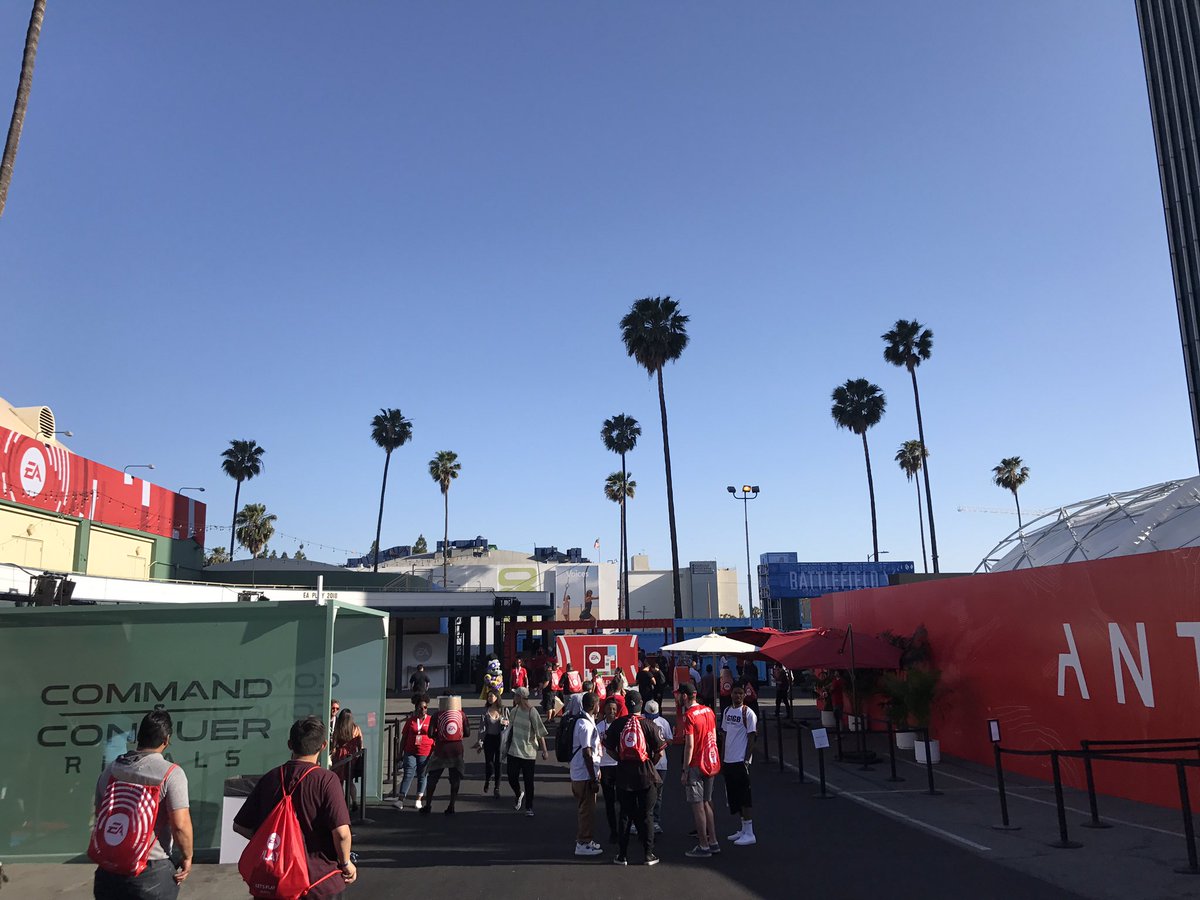 Fans could also get free swag for playing games by downloading the EA Play app, scanning QR codes after they did certain game demos, and then picking up free swag at the prize counter.
Prizes included an Anthem poster, Battlefield dog tags, and red EA shades (our favorite).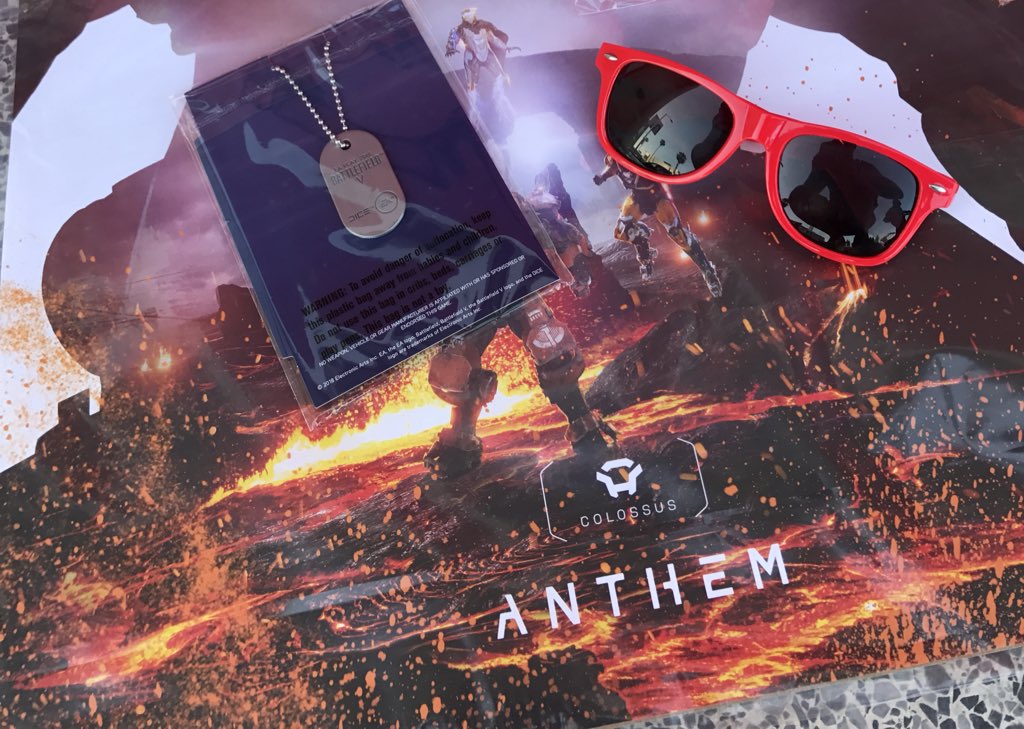 Most games also have a fun photo booth and photo opp.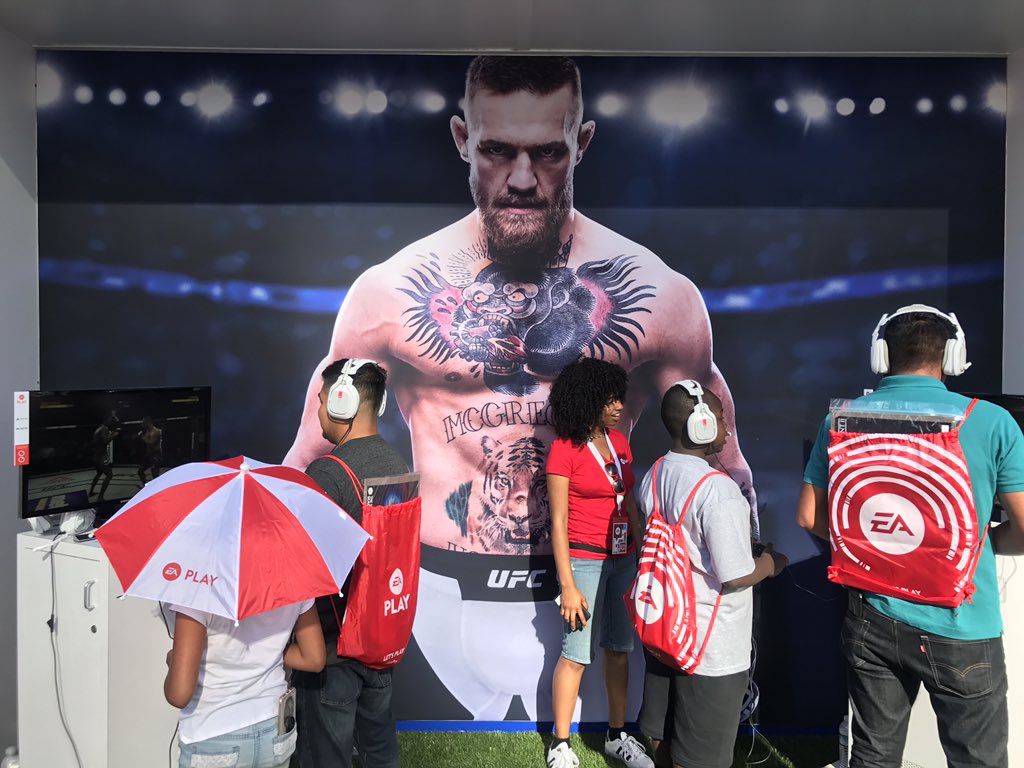 EA Play runs June 9-11, Saturday, Sunday and Monday. Advance registration is required. Details https://www.ea.com/eaplay2018