Director Patty Jenkins (Wonder Woman, Monster) received the inaugural Distinguished Filmmaker Award at the ICG's Emerging Cinematographers Awards on October 6 at the Television Academy North Hollywood.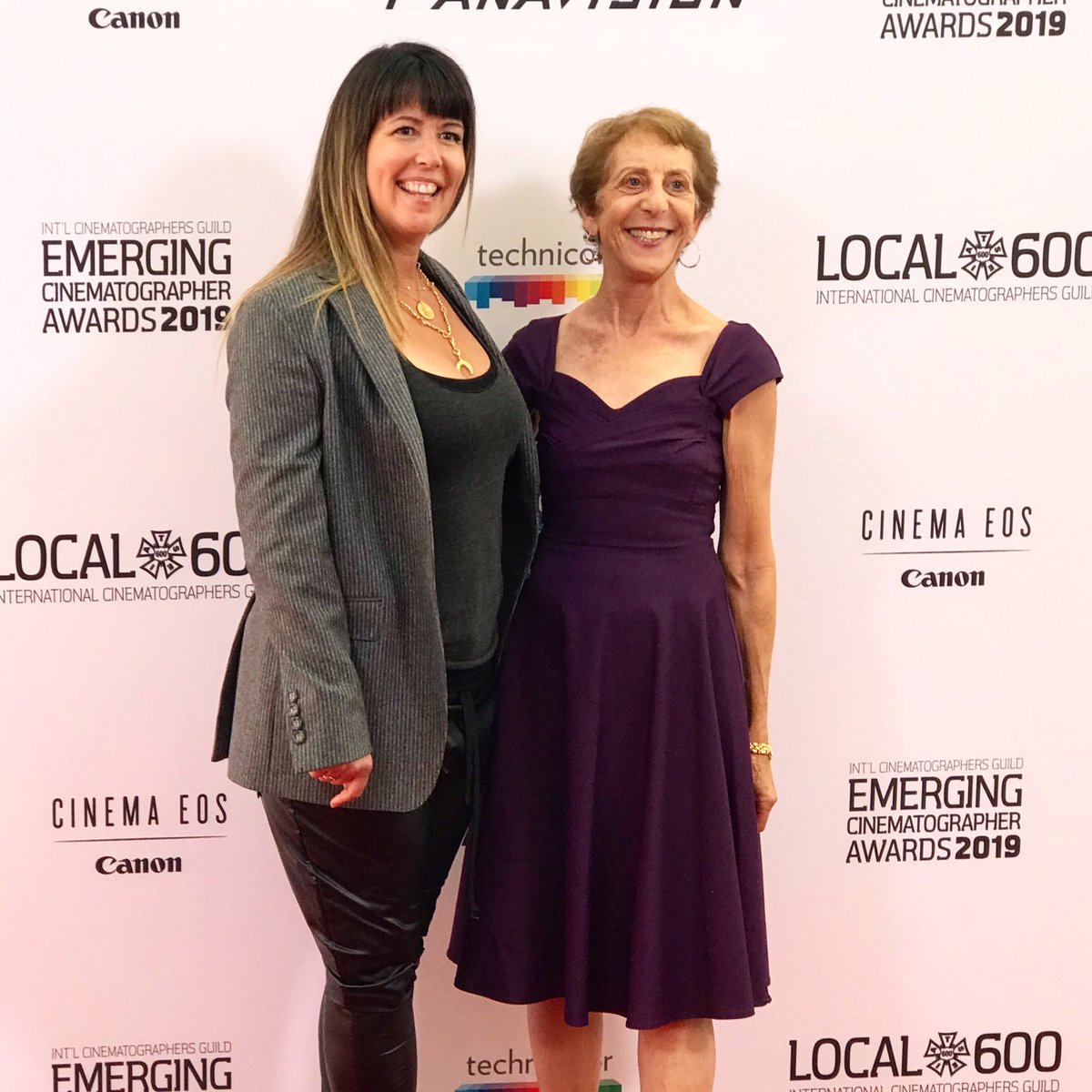 "It's one of the biggest honors I've ever had," Jenkins said, accepting her award.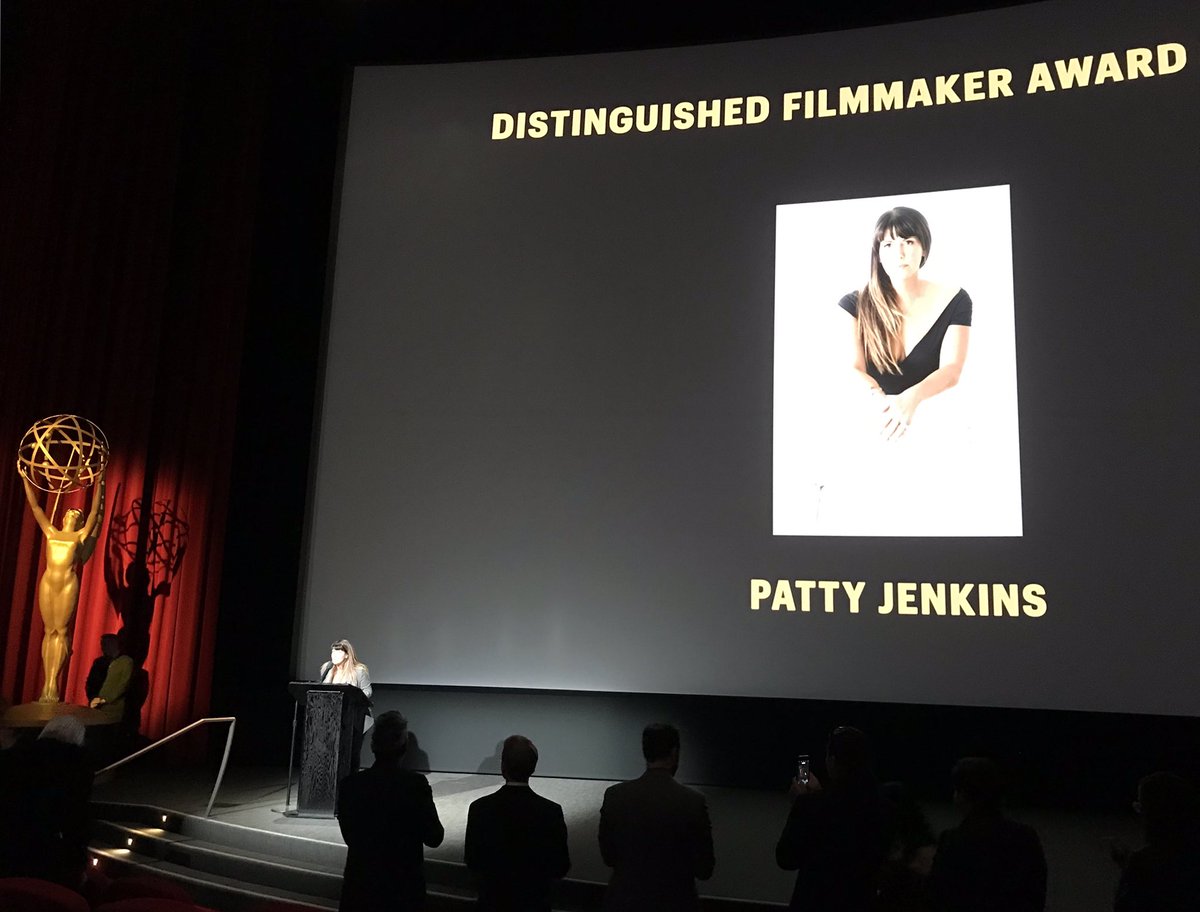 She described how she started her career in film as an assistant cameraperson during a school internships. That led to her work as a cinematographer for more than a decade. She later attended AFI to learn directing, where she made a superhero short film. She eventually directed films including Monster and the critically acclaimed box office success Wonder Woman. She is currently working on directing and producing Wonder Woman 1984, starring Gal Gadot.
Debra Kaufman received the Technicolor William A. Fraker Award. She wrote about the first computer used to edit a film (Avid) decades ago, and has been writing about technology ever since, including the USC ETC newsletter today. She has specialized in covering tech tools and filmmaking advancements and making these concepts easy for mainstream audiences to understand. 
The awards also recognized 10 up-and-coming cinematographers. The International Cinematographers Guild is one  of the few guilds to recognize new members with awards. The award-winners films were screened at the Sunday ceremony.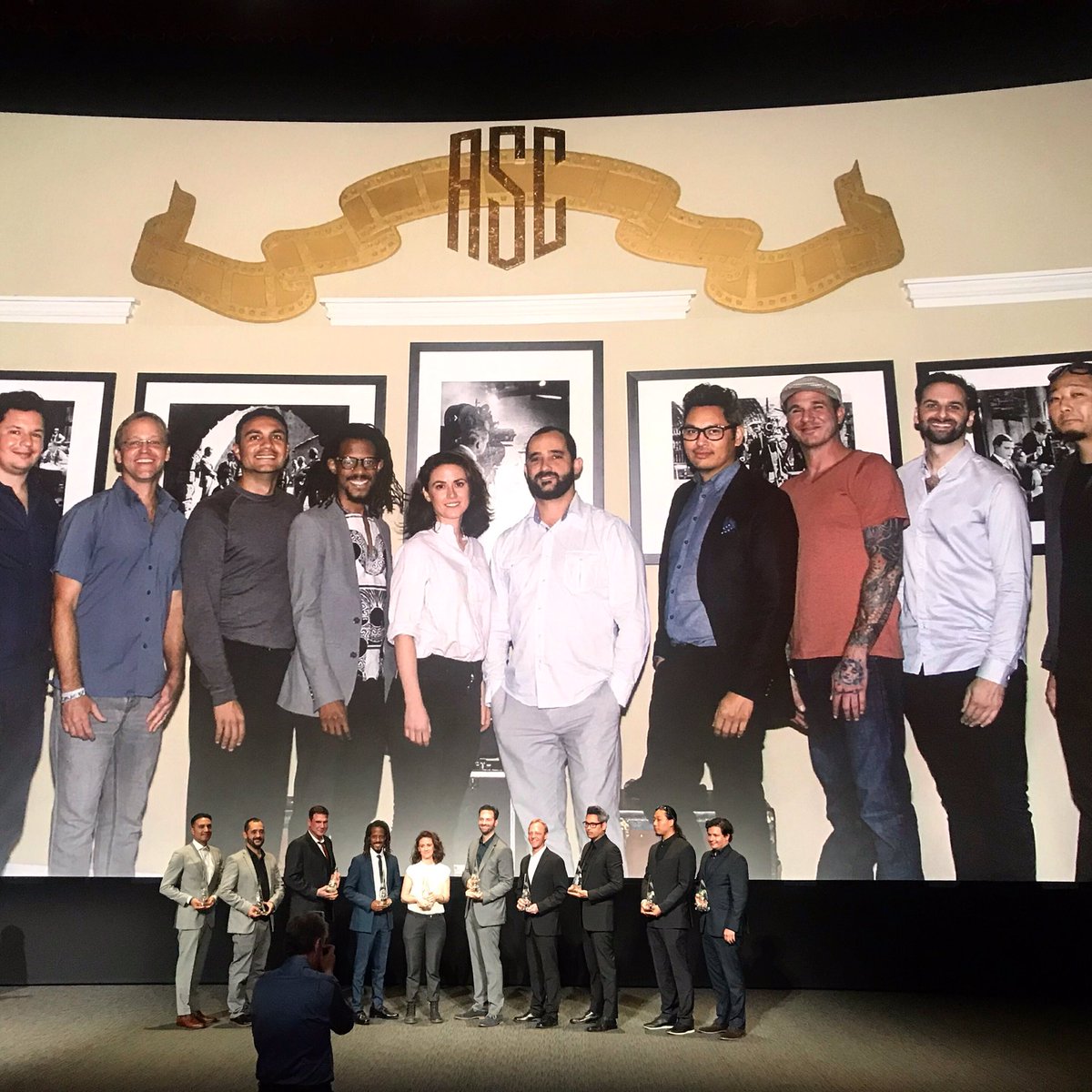 The 10 honorees, selected from 108 submissions, are:
– Daniel Bombell (Present Day, Athens)
– Tinx Chan (Empty Skies)
– Marcos Durian (Fish Head)
– Chad Erickson (Eddy)
– Geoff George (My Blood)
– Shannon Madden (Scratch)
– Bongani Mlambo (The Coin)
– Jared Moossy (A Lucky Man)
– Claudio Rietti (Kid Boxer)
– Alejandro Wilkins (El Gallo). 
The 10 filmmakers and Debra Kaufman received awards at a luncheon on Friday October 4 at the ASC Clubhouse in Hollywood.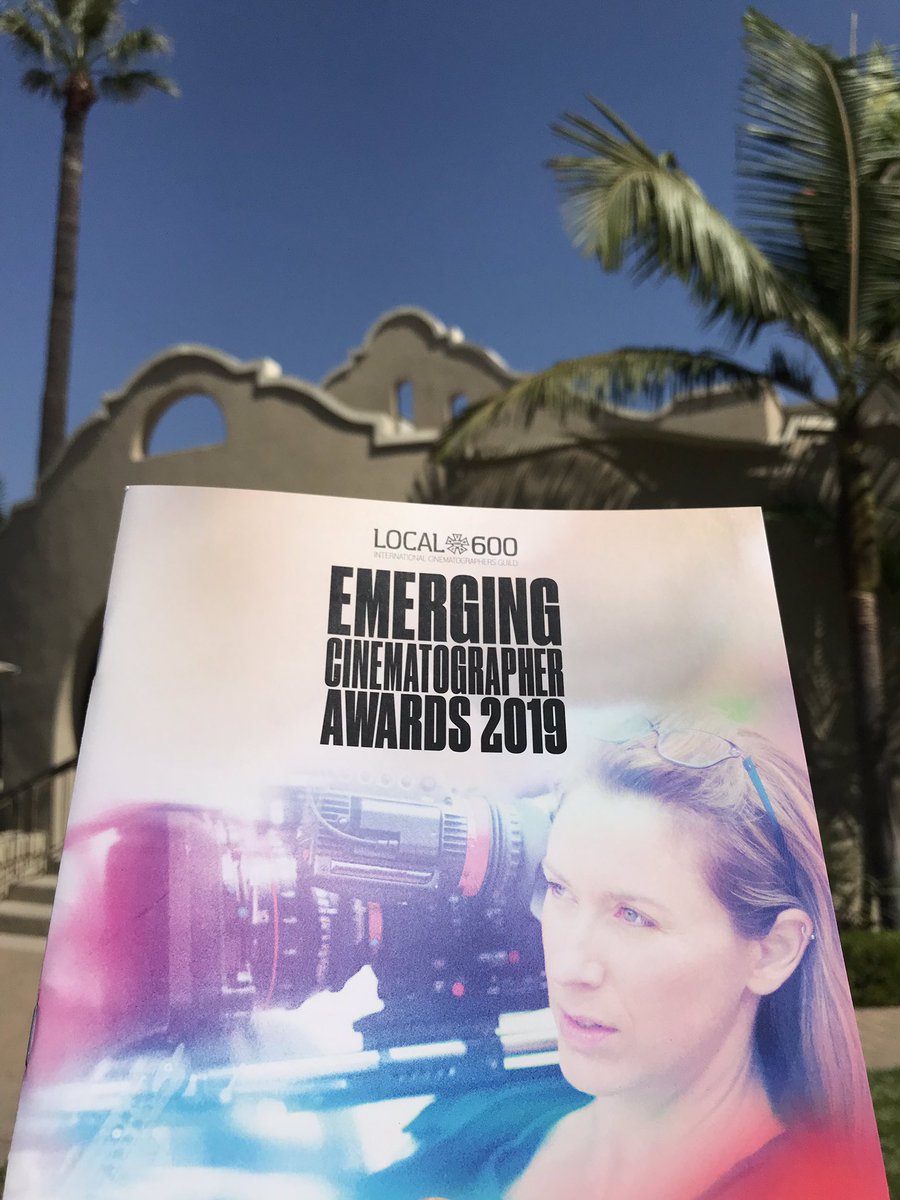 Several of the awards included prizes, including camera equipment, accessories, supplies, and studio times from Panasonic and other sponsors.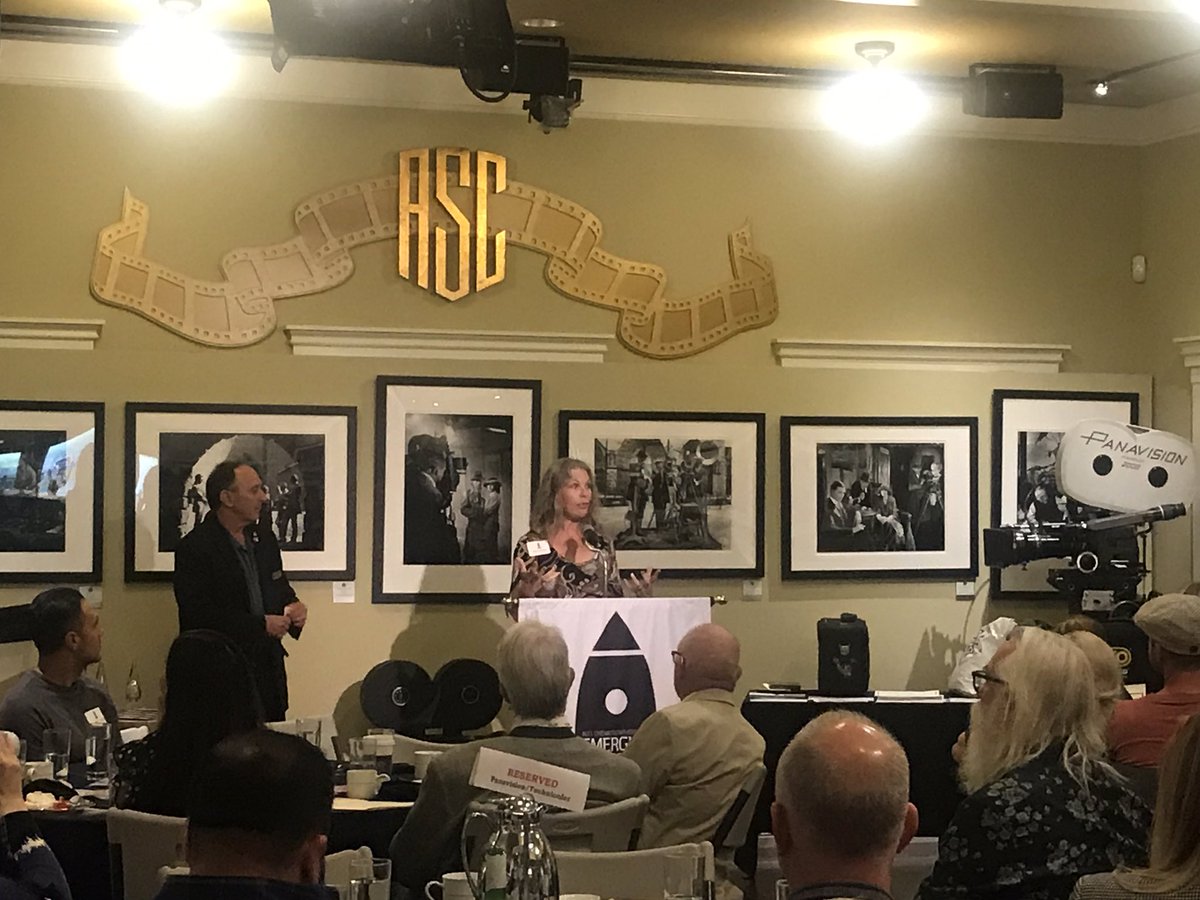 BLT Studios, a new production studio in Hollywood, offered a grand prize winner one week of comp studio  time, all 10 winners receive half off studio time, and all attendees at the luncheon received an offer of 20 percent off studio time.
Thanks to EC Awards sponsors:
Premier: Panavision Family of Companies
Platinum: Canon USA, Technicolor
Gold: Studio B&H, BLT Studios Hollywood, Sony Electronics, Zeiss
Silver: Adorama Rental Company, Chapman/Leonard Studio Equipment Inc., ARRI, Rotolight, SIGMA, SIM
Bronze: AbelCine, Arri Rental, Band Pro, Dana Dolly, Daufenbach Camera, Continental Color Craft, Deluxe-Technicolor, First Entertainment Credit Union, Fujinon, Illumination Dynamics, JL Fisher, K5600, Kino Flo Lighting Systems, Panasonic Lumix, Rosco, TRP, TV Logic
Media Partners: Camerimage, Creative Handbook, The Hollywood Reporter, IndieWire, ICG Magazine, SHOOT Magazine/ SHOOTonline, Variety.