Congrats digital winners at the Emmys 2022, with streamers HBO Max, Netflix and Hulu taking top Emmys by platform, while popular Arcane animated series won four Emmys.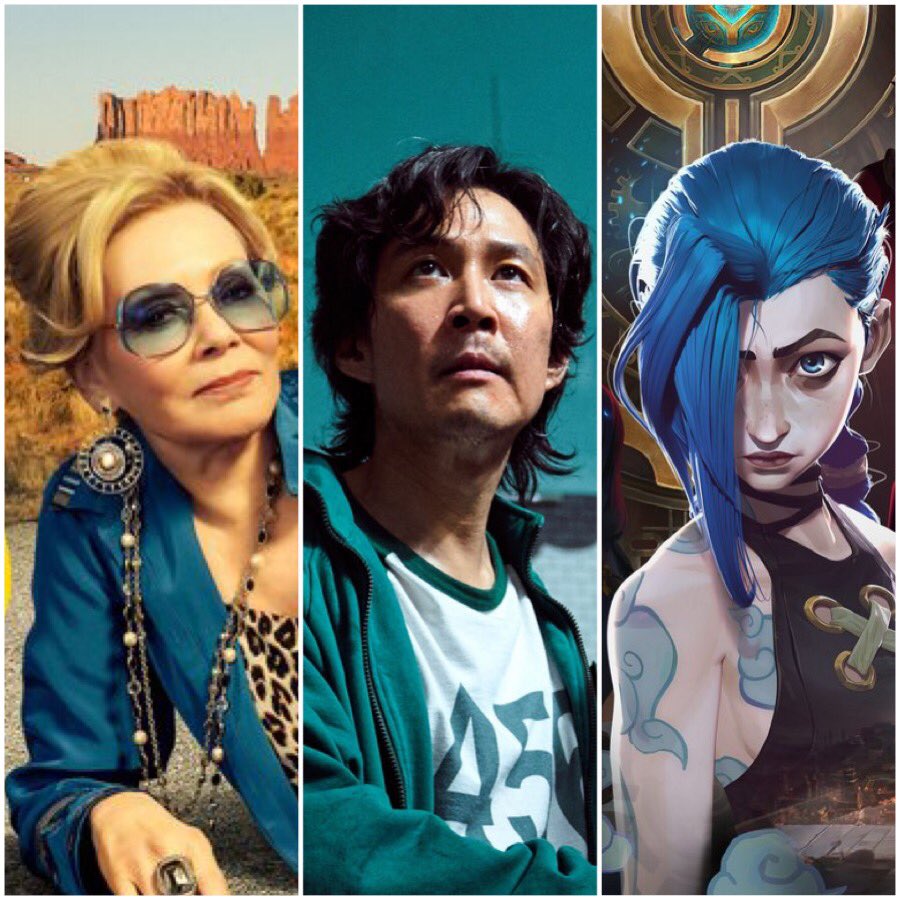 Streamers dominate Emmy wins by platform
Streamers dominated the Emmys, continuing a trend over the past several years. Emmy wins by platforms: HBO/HBO Max (38), Netflix (26), Hulu (8), Apple TV+ (7), and Disney+ (6). NBC
HBO/ HBO Max won 26 Creative Arts Emmys and 12 Primetime Emmys for a total of 38. HBO Max' Hacks won three awards, including Jean Smart's second consecutive award for Lead Actress Comedy.
Netflix won 23 Creative Arts Emmys and 3 primetime, for a total of 26. Squid Game won two Primetime Emmys, both setting records. Lee Jung-jae won Lead Drama Actor, the first Asian actor to win this category, and the fourth Asian actor to win an Emmy. Director Hwang Dong-hyuk won Directing – Drama, becoming the first Asian director to win this category, and the first director of a non-English series.
Hulu won 6 Creative Arts and 2 Primetime, for 8 total.
Disney+ won 6 Creative Arts and 0 Primetime for a total of 6. This is a drop from last year when Disney+ WandaVision contributed to 26 of its nominations. While Moon Knight and Loki contributed a few noms in technical categories, without Wanda's magic, Disney+ drops in Emmy count.
Host Keenan Thompson even made a digital joke, talking about broadcast host NBC and Peacock. He joked: "If you're over 50 years old, Peacock is NBC's streaming service. And if you're under 20 years old, NBC is a network that used to show The Office."
Animation Awards
Arcane won four animation awards at the Creative Arts Emmys, the most of the digital animation awards.
Arcane: Animated Program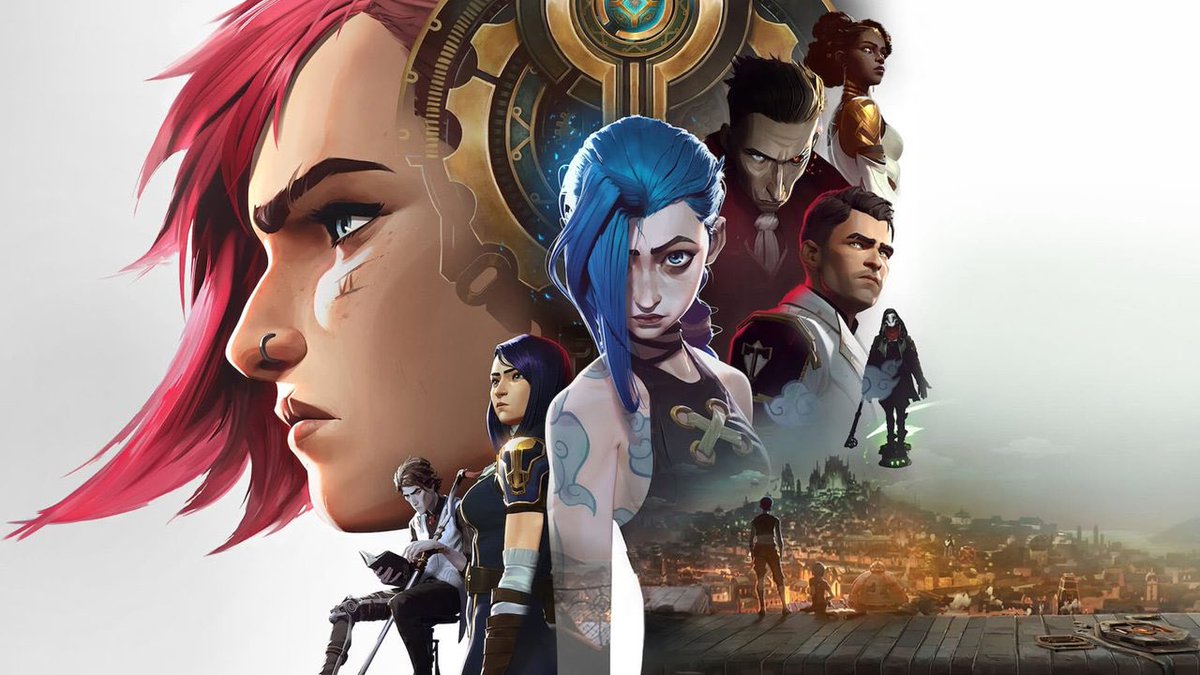 Riot Games' wildly popular Arcane won best Animated Program at the Creative Arts Emmys. It's the first streaming animated program to win an Emmy. LA based Riot Games teamed up with France's Fortiche Productions animation studio to create its first animated series based on its popular League of Legends game. Arcane's character development, story, world-building, and distinct animation style helped make it an instant success when it released on Netflix last fall.
Episode 6 "When These Walls Come Tumbling Down" won. It featured Vi and Jinx reuniting, and Jayce forcing Heimerdinger into retirement at the council.
Arcane's Twitter @arcaneshow posted this photo with show creators.
Arcane:  Individual Achievement in Animation (Juried Award). Arcane also won three Individual Achievement awards:
Arcane – "The Boy Savior"(Netflix)
Anne-Laure To, Color Script Artist
Arcane – "Happy Progress Day!" (Netflix)
Julien Georgel, Art Direction
Arcane – "When These Walls Come Tumbling Down" (Netflix)
Bruno Couchinho, Background Designer
Short Form Animated Program: Love, Death, and Robots (Netflix). The scifi robot shorts have ranged from comedic to post apocalyptic.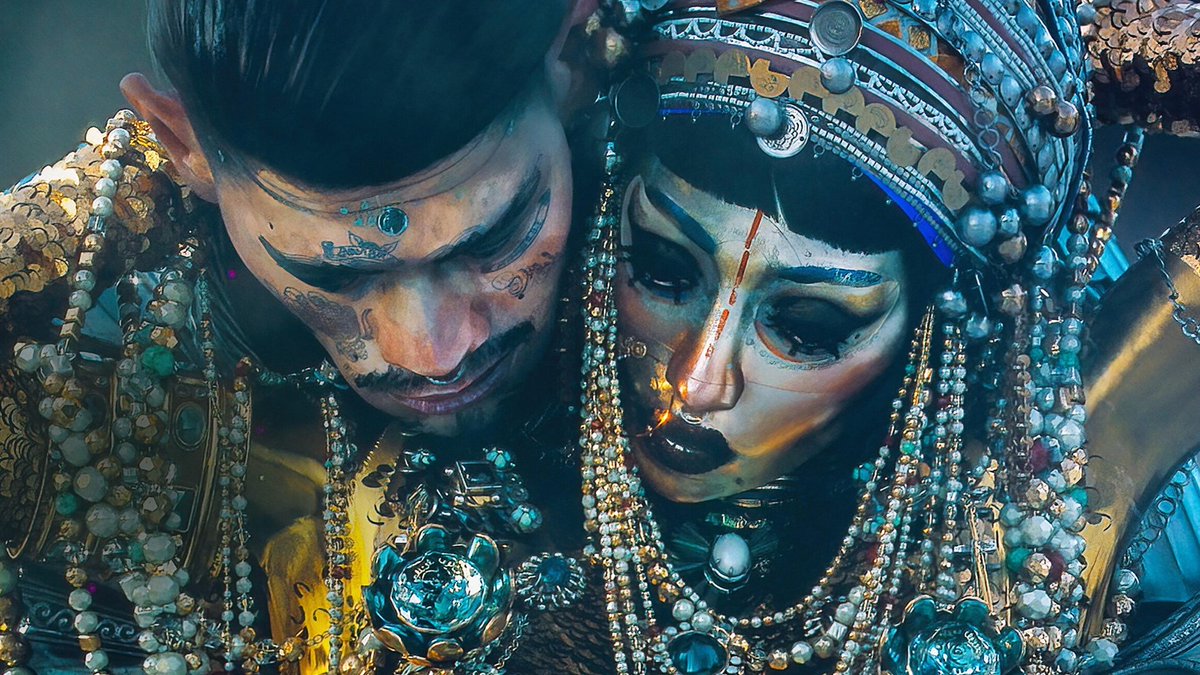 Television Movie: Chip 'n Dale: Rescue Rangers (Disney+). This unexpectedly fun Chip 'n Dale rebooted the franchise in a Roger Rabbit style, complete with cameos from Disney, Marvel, and even (gasp!) non-Disney characters like Ugly Sonic and Batman. It uniquely mixed Chip's 2D CGI design with Dale's 3D design.