Neighborhood favorite Emporium Thai restaurant has adapted to pandemic with digital and social tools, in addition to physical changes, said founder John during our Dine LA chat at the restaurant in Westwood.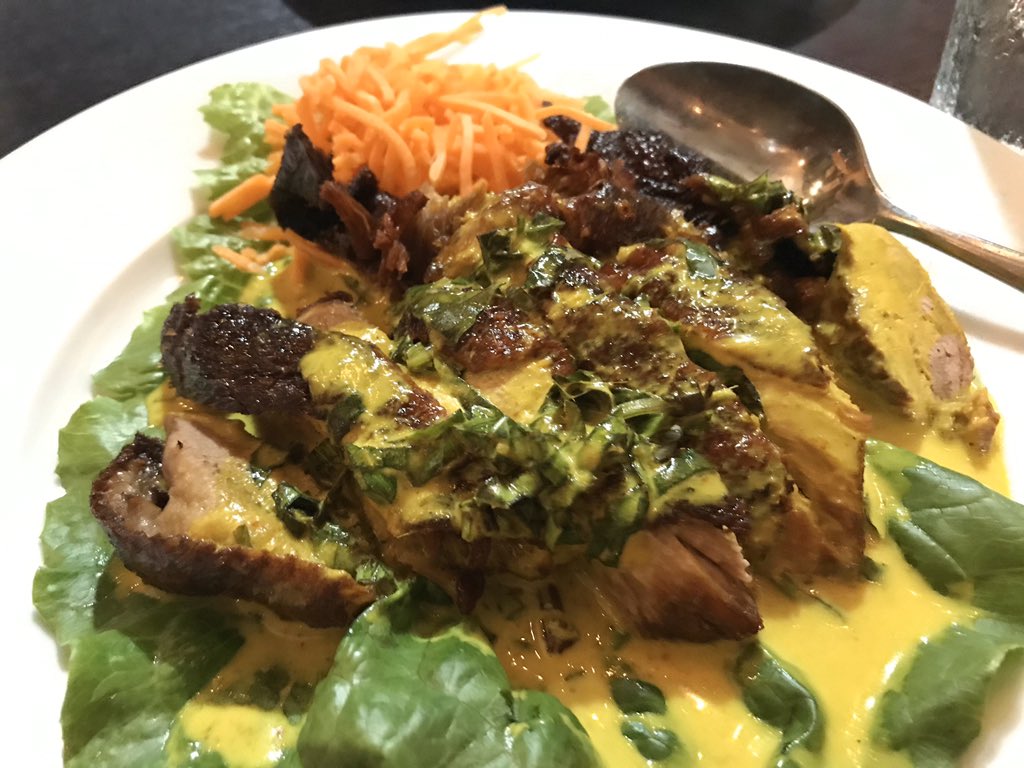 John's family owned restaurant has been serving authentic Thai food on Westwood in West LA for the past 20 years. In fact, he said Emporium Thai was going to celebrate its 20th anniversary of opening with an in-person celebration at the restaurant in March, but cancelled it due to quarantine lockdown rules that went into effect the same day. The pandemic also dried up his orders for hundreds of lunches for local startups and companies. His catering orders for special events disappeared since events were canceled.
John wanted to keep his family business going, so he has quickly adapted over the past several months. He kept take-out open. He said that Emporium Thai has been open the entire pandemic, with brisk takeout sales. He opened indoor dining for a few weeks when it was allowed, then stopped that when that was shut down again.
When the LA Mayor announced its new al fresco program which lets restaurants quickly set up outdoor social distance seating that meets city guidelines, John turned the three parking spots in the back into a nicely decorated outdoor patio. The patio includes several social distance tables with umbrella, heat lamps, plants, and a water fountain, creating a nice ambiance outdoors.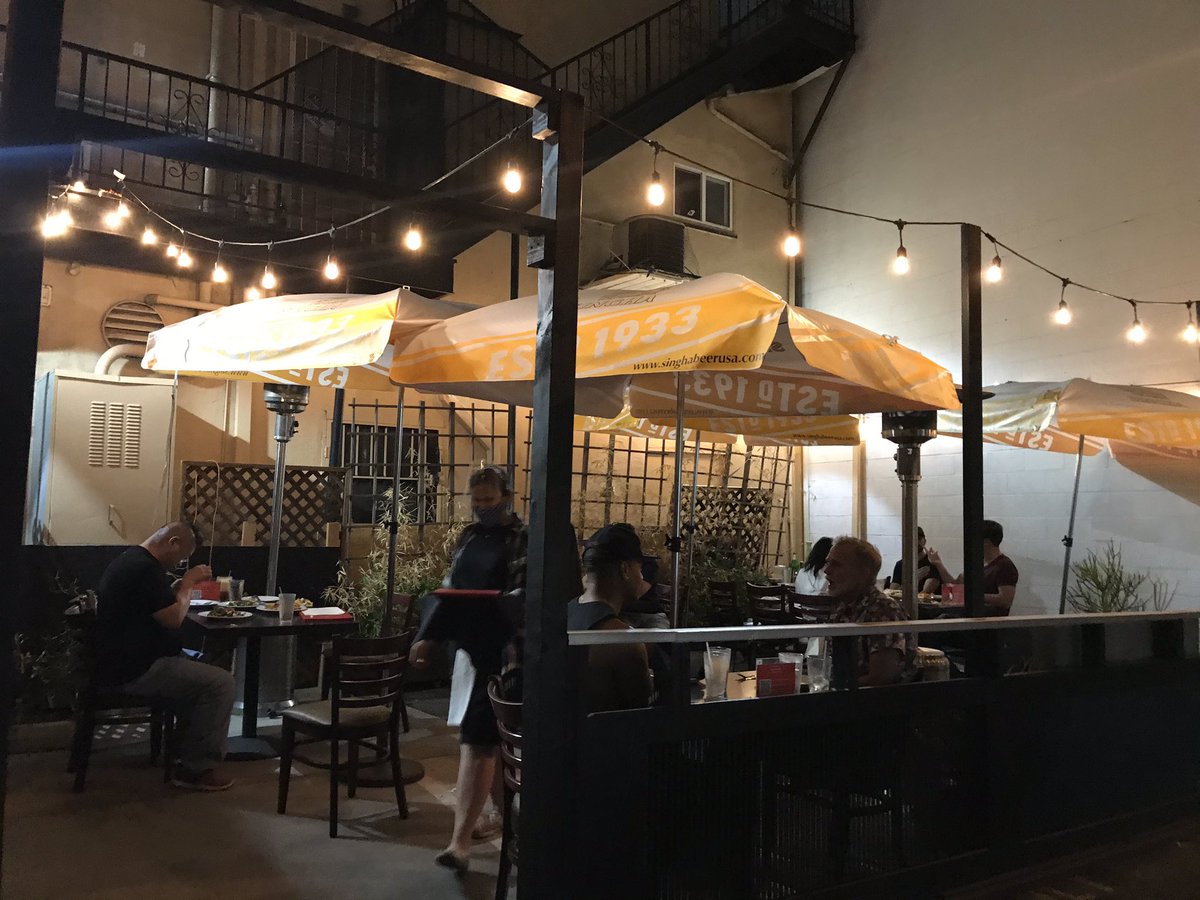 In addition to physical improvements, John has added digital improvements. His online website and ordering form has been revamped. He has partnered with DoorDash to offer a $5 discount.
He has also reached out to the local community to support healthcare workers. Emporium's Feed the Frontline program, which brings free individual packed lunches to medical workers and COVID-19 first responders, has raised over 1000 meals and counting. He said he's seen physicians' nurses' and first responders' eyes light up when he delivers his boxed lunches with pad thai and mango sticky rice – much better and healthier than the pizza that's often served on long late hours at the hospital.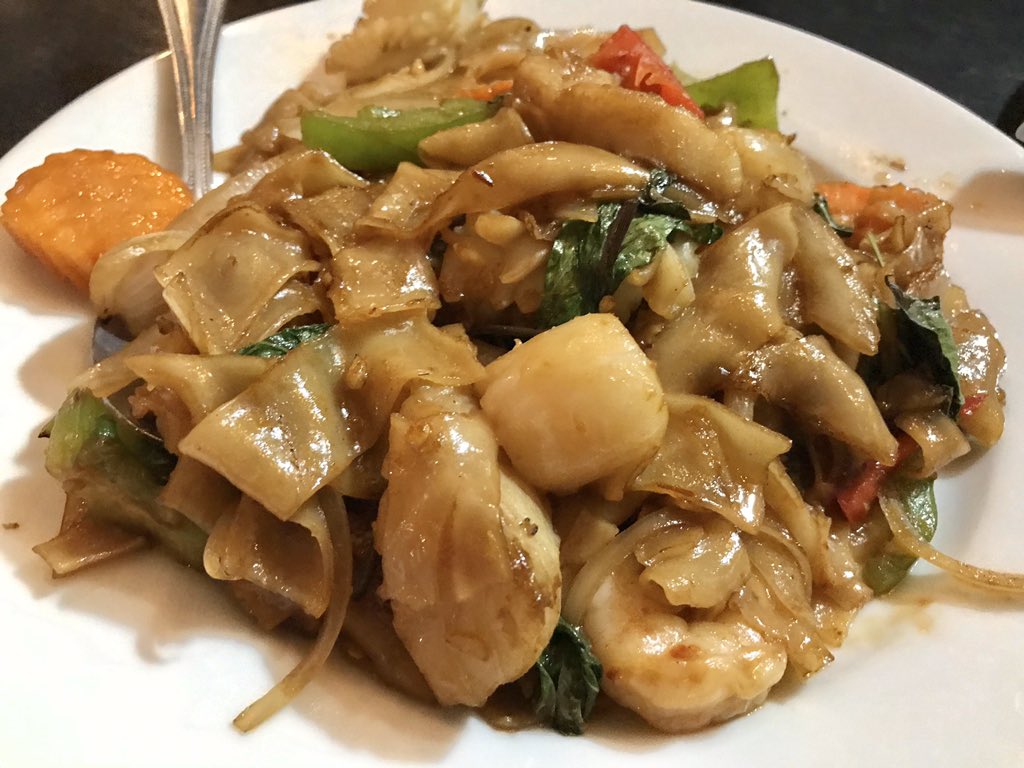 John has also invited social media influencers, local businesses, and press to come see the new patio (including us – thanks John!).
He has has been promoting celebrity customers as well, because it is LA after all. Jennifer Love Hewitt said Emporium Thai is the Best Thai Restaurant in LA on her Instagram. John Cleese came 3 times this year.
Cardi B visited Emporium Thai 6 times last year. She even Instagram-storied the food and mango sticky rice which John hand delivered to her waiting car, and John got some selfies with her. In honor of Cardi B liking mango sticky rice, John recently announced that if you do the WAP (Cardi B sings with Megan Thee Stallion) dance in Emporium Thai's new back patio, and post on Instagram tagging @EmporiumThai and @iamcardib, you may get a free mango sticky rice with your meal (make it good and keep your mask on! Awarding the mango sticky rice is at the discretion of the restaurant, and you must be there to get it).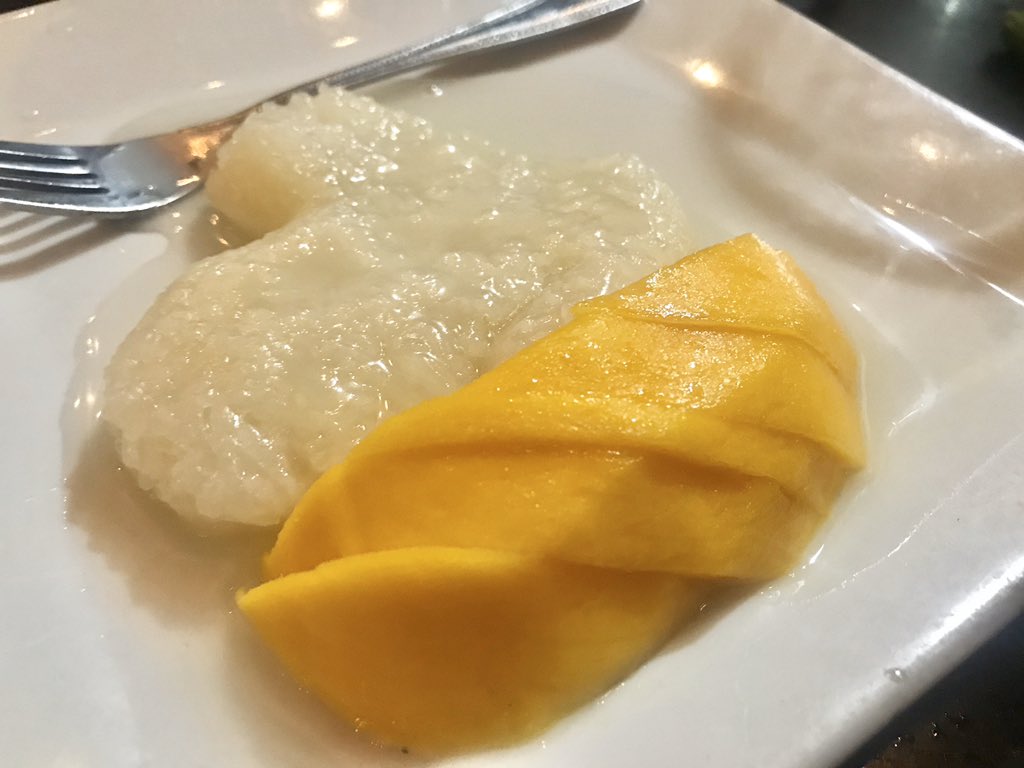 Emporium Thai was also awarded Los Angels Travel Magazine's 2020 Readers Choice Award for Most Inspiring International Cuisine.
Emporium Thai is also participating in this year's biannual Dine LA, where restaurants have offered price-fixed lunches or dinners for two weeks. This year, Dine LA has expanded to three weeks Sept 1-18. Most of the Dine LA restaurants are offering takeout options, and some offer outdoor dining. Emporium Thai offers a $20 lunch or $35 dinner special, for takeout or outdoor dining in its back patio or from tables.
For Dine LA, we had the mango prawn appetizer, which was delicious.  The seafood and duck main dishes are also very tasty. And of course the mango sticky rice favorite.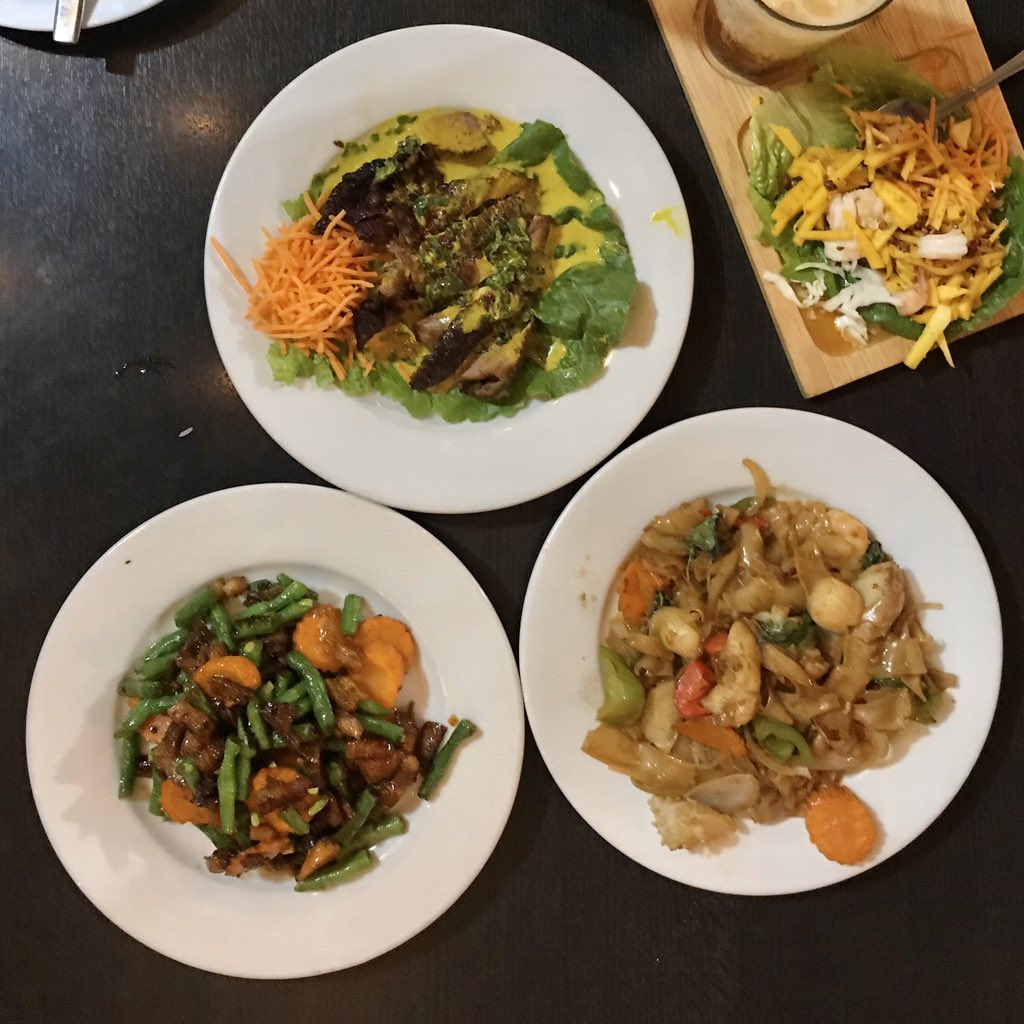 In the future, John said he may offer a small-item drive-thru menu which you can order in advance, and drive-thru via curbside service to pick up, so you don't have to park or get out of your car. He is also thinking about expanding its Dine LA offerings a few days.
John had never planned to celebrate Emporium Thai's 20th anniversary like this. But he remains committed to his family's business with support from the local business and health care workers to continue to provide authentic Thai lunches to the local community.
See Emporium Thai's menu at http://emporitumthai.com
Its limited time Dine LA dinner menu is below for $35, choose one appetizer, entre and dessert.