LOS ANGELES – Esports athletes can make $50K – $300K a year, with more including brand deals, and winning championship prize money, like the $24M at the recent Doda 2 tournament, said esports experts at our first Digital LA – Esports panel at CTRL Collective in Playa Vista.
Esports is rapidly growing, with increased prize money, sponsorship dollars and attendees at tournaments.
ESPORTS 101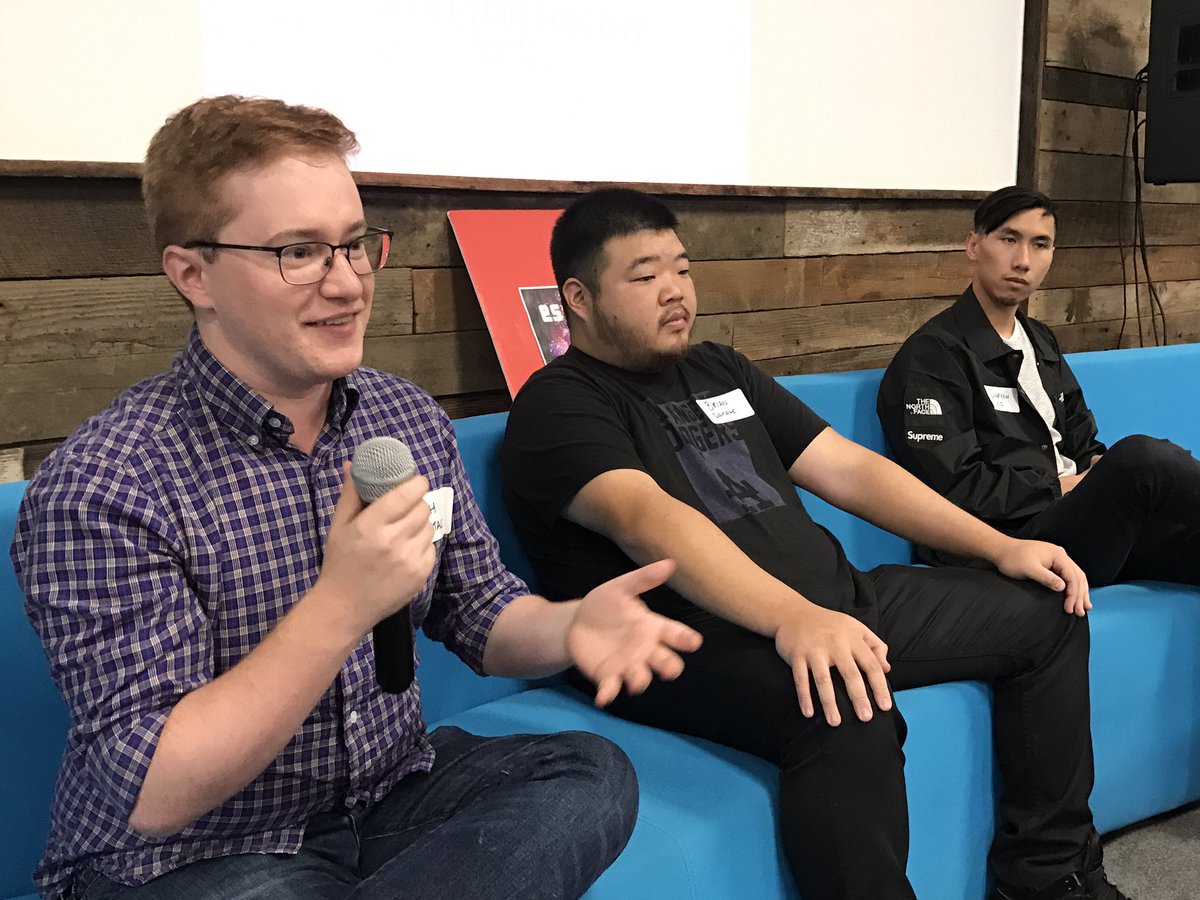 Panelists provided a quick overview of esports:
Esports is when fans watch top game players play competitive online games, either online or at tournaments, often held at venues or arenas
There are several types of Esports, each with different demographics, just different sports (basketball, baseball, tennis) have different demographics and audiences
Most esports games are Multiplayer Online Battle Arena shooter and fighting games. Three top game publishers Riot, Activision and Blizzard are based in LA/OC.
– Riot Games: League of Legends, one of the largest esports
– Activision: Call of Duty
– Blizzard: StarCraft, Diablo, Hearthstone, Heroes of the Stone, and newest game Overwatch
– Valve: Counter-Strike, Dota 2
Esports are not the number of people playing these games. Esports refers to the professional players and fans that watch them play.
Most esports fans / viewers are male 18-34. However their interests and demos can very by game. For example, the new game Overwatch skews more female thanks to its diverse characters, and skews more US-players.
Online fans watch the games on Twitch, YouTube and a few other platforms.
"The reason for the explosion of esports is because its community demographic consists of the coveted 18-34 year old male millennial hyper-consumer," said Brian Kim, co-founder of Damage agency which helps professional sports franchises like the NFL, NBA and consumer brands like Subaru and Sprint develop esports campaigns. "We serve as catalysts of authenticity to protect our gamer community and our brand clients' reputations."
ESPORTS TRENDS
Watch video with esports trends:

1. Professionalism Increases. "As more traditional entities come in – VC backers, traditional sports, you're going to see a level of professionalism that's going to go from esports 1.0 to 2.0," said Darren Yan of Everyday Influencers.
2. Players Become Celebrities. "Players are going be learning how to be celebrities themselves, how to build a brand on their own," Yan said. "I think that you're going to see some key players that will really shine beyond their cohorts very similar to top athletes in other sports."
Players will start to get more coaching on talking to the press, how to be a public figure and how to market themselves, added Brian Kim of Damage agency.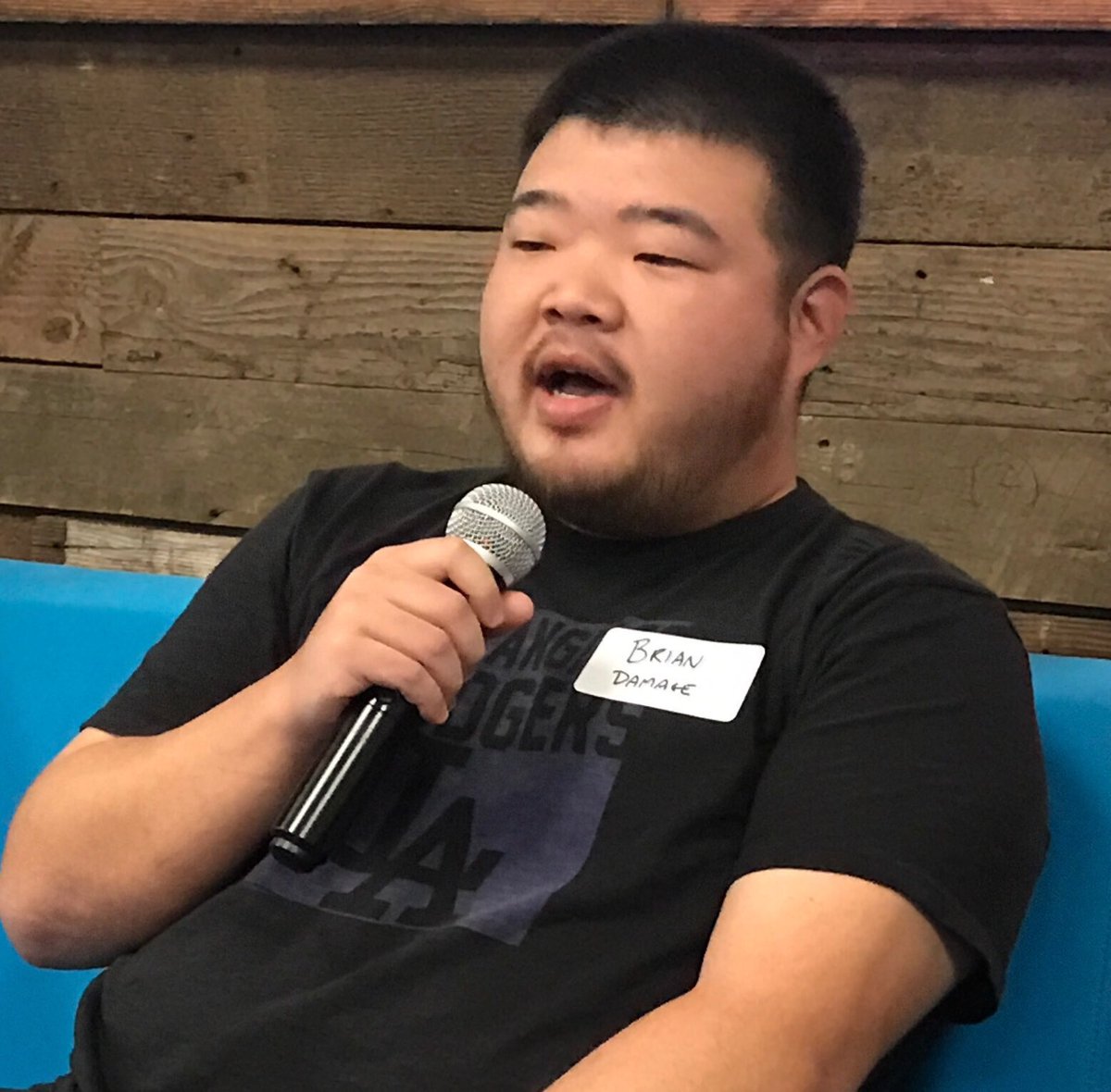 "We might start to see some real representation of players," by Hollywood agencies, Brian Kim added.
3. Data Improves. "We're going to start seeing some adserving technology that's more focused on esports," said Brian Kim of Damage agency. Some kind of technology that helps understand who the esports demographic actually is."
4. Esports Services and Conferences. "As with any rapidly exploding industry, I'm predicting a steep increase in the number of esports consultants and the number of esports conferences," said Noah Whinston, CEO of the Immortals, a top esports team based in LA. "Make sure you vet carefully and don't let someone just follow the money to your doorstop."
ESPORTS LEAGUES and TOURNAMENTS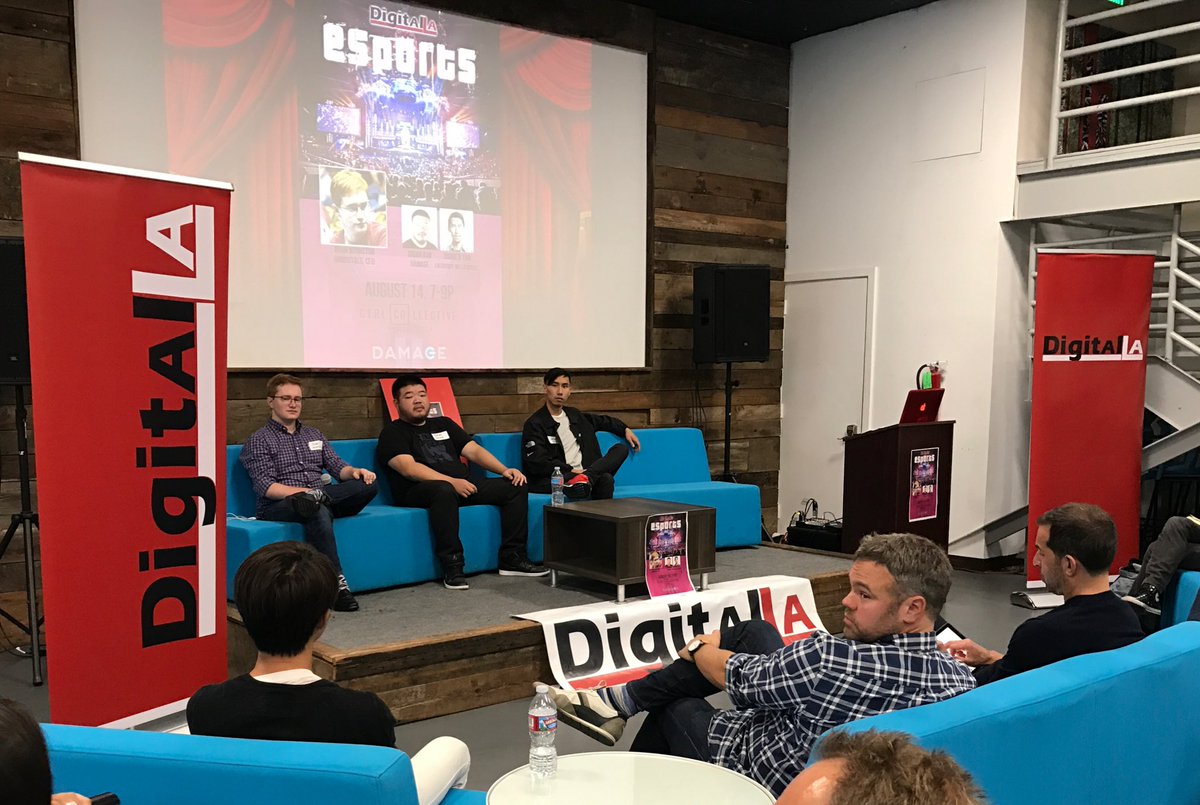 There are more than two dozen esports leagues and tournaments. Top game publishers run annual tournaments rewarding prize money to top players from around the world. Players typically split the prize money amongst themselves; the team does not get a cut.
Riot Games: League of Legends World Championships. In 2013, it was held at the Staples Center, which famously sold out tickets in one hour. The championship had peak 8.5M viewers. Korean team SK Telecom T1 won the $1M prize money. In 2016, the championships returned to Staples. Team SK Telecom T1 won the top prize again, $2.68M, with 14.7M peak viewers.
Activision: Call of Duty World League. Team Optic won $2M in 2017.
Blizzard: BlizzCon features StarCraft, Diablo, Hearthstone, and now Overwatch world championships at its tournament in Anaheim. The next BlizzCon is November 4. Teams USA and UK won the US qualifier in Santa Monica the weekend before our panel  – see our article.
Valve: runs Counter-Strike and Dota 2 International, held in Seattle the weekend before our panel. The total prize money was more Team Liquid won the grand prize of $10.8M, with total prize money equaling $24M.
Super Evil Megacorp: Vainglory Worlds is the biggest mobile MOBA tournament. Vainglory World was held at the TCL Chinese Theatre in Hollywood at the end of 2016. The theatre, known famously for Hollywood movie premieres, was decked out in Vainglory game branding, added stages for teams to compete and shout-casters to comment on game play and interview players.
SPONSORSHIP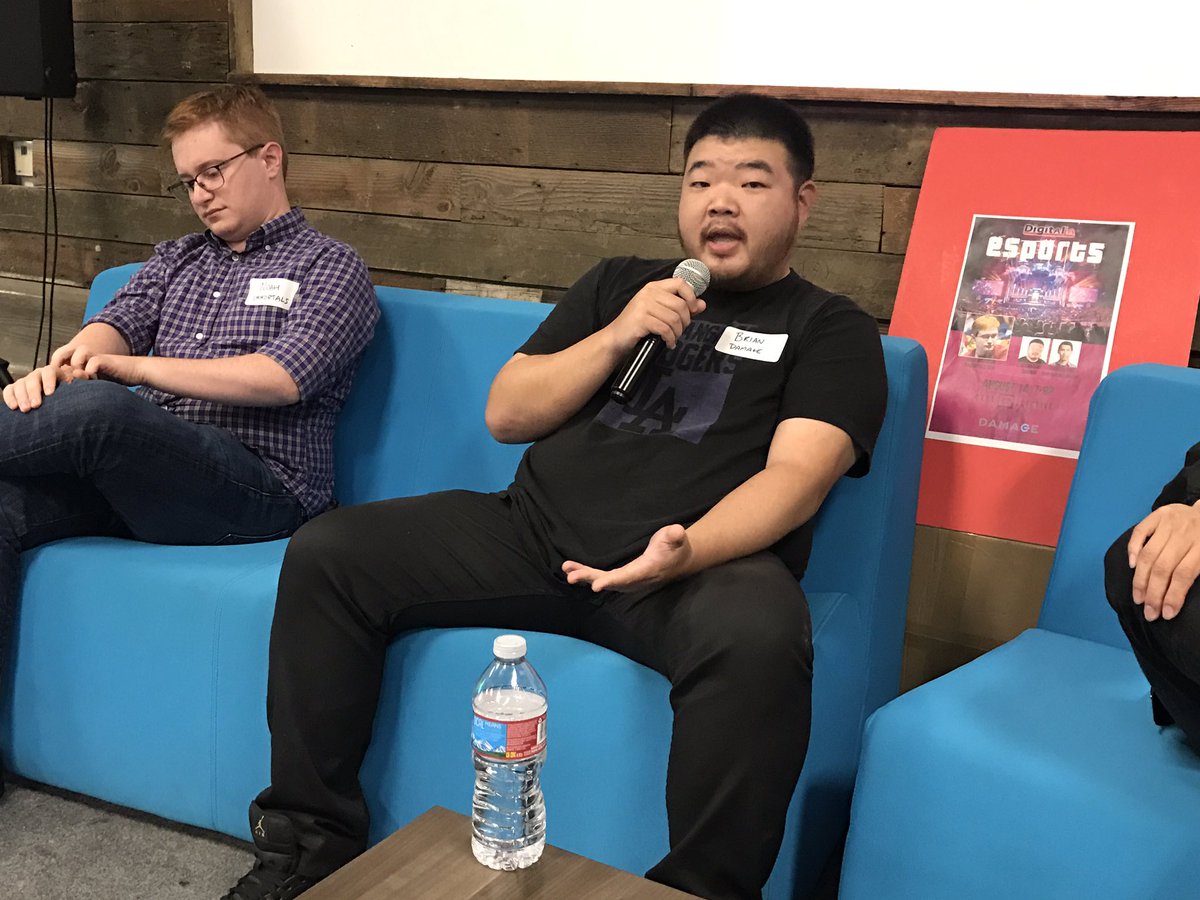 Esports sponsorship last year totaled approximately $680M, almost as much as professional NBA basketball sponsorship deals, said Brian Kim, co-founder of Damage agency, which specializes in esports.
Esports sponsors started with companies like Microsoft, HP, AMD, and other computer and hardware manufacturers who want to sell higher-powered computers and processors necessary for smooth game play to gamers. As the market has grown, other sponsors like food and consumer products have started to sponsor, to reach the male 18-34 viewers of esports.
"Sponsorship must be authentic," said Darren Yan of Everyday Influencers, a talent management company with Twitch influencers. The brand must understand esports, and what motivates the players and fans. For example, Bud Light recently attempt to sponsor an esports event featuring players that were not known to be top athletes. The esports community largely panned it.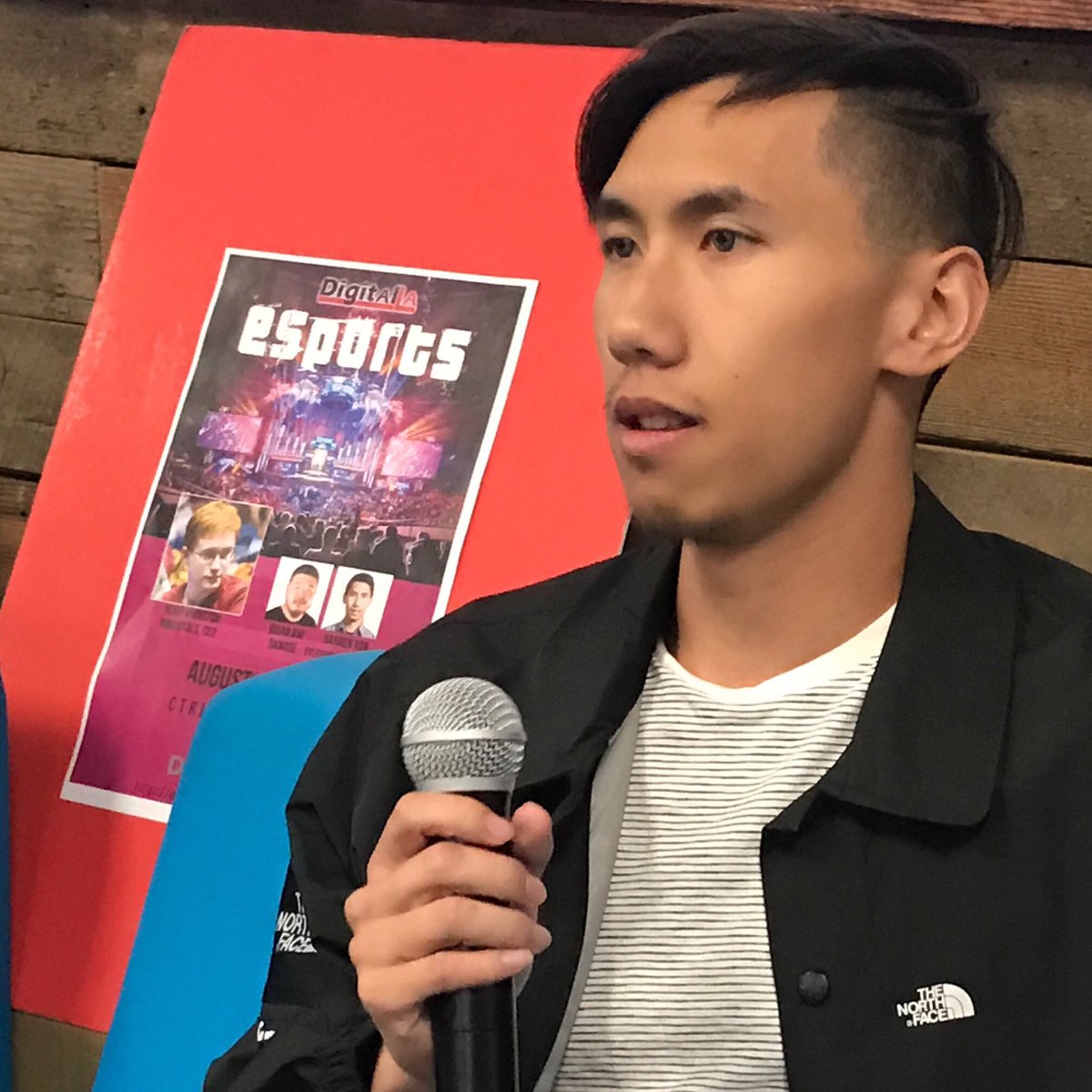 TEAMS: IMMORTALS based in LA
Esports teams recruit and train players and send them to competitions, much like sports teams baseball, football, etc.
The Immortals is one of the top teams based in LA, founded by CEO Noah Whinston. Noah left school to found the Immortals team. The team lives in a house in West LA near Riot Games, as it started with League of Legends. Since then, the Immortals has expanded into Counter-Strike, Overwatch, Super Smash Bros, and Vainglory.
The Immortals recruits players based on their skill, attitude, personality, and communication. It's one thing to be the best player from a game mechanics and stats viewpoint, it's another to work with your teammates, communicate strategy, and be disciplined to practice.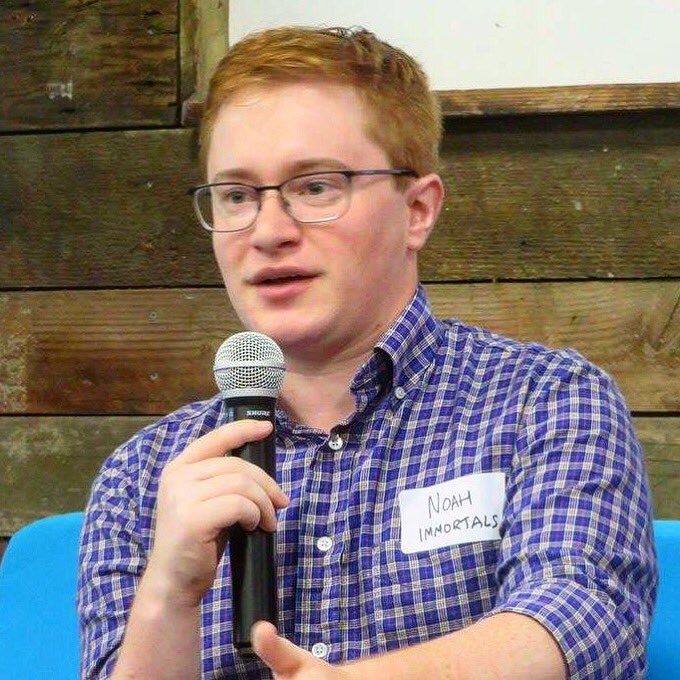 LIFE OF ESPORTS ATHLETE
Noah described a day in the life of players on his world-famous team:
Players have a schedule to wake up, eat, and get trained physically with a personal trainer, including weights and cardio at the gym in the Immortals house
Players then review strategy and gameplay with their coach, and then practice playing for several hours a day. They usually spend an additional two to three hours playing on their non-scheduled time.
If players are injured due to repetitive stress disorders like carpal tunnel syndrome, they are encouraged to rest to recover.
Esports athletes and game influencers with followers are able to get sponsorship brand deals. Darren Yan works with game influencers on Twitch and other platforms to help raise their profiles via coverage in  mainstream publications like Rolling Stone.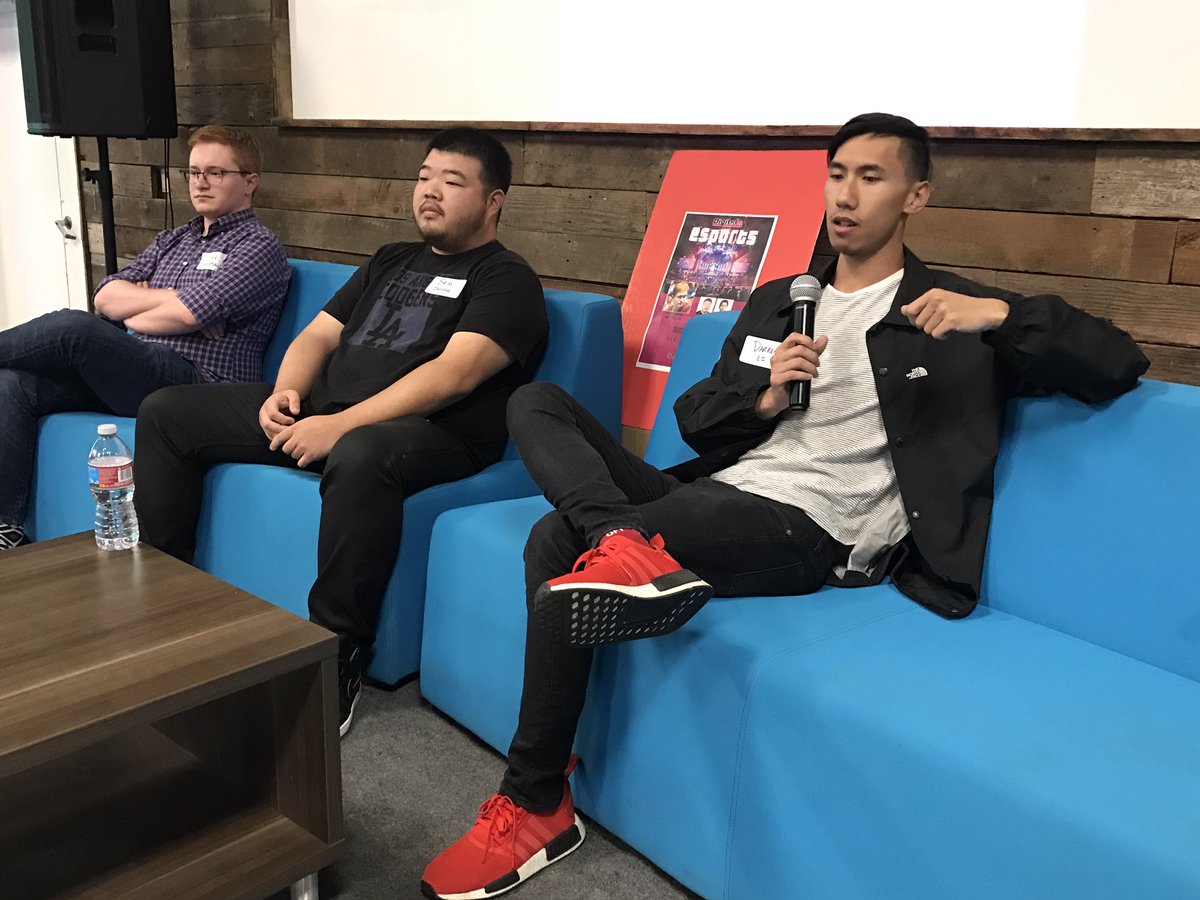 ESPORTS VENUES in LA
Several LA venues host esports events.
Existing Venues: League of Legends World Championships has been held at the Staples Center twice, and the USC Galen Center. Vainglory World was held at the TCL Chinese Theatre in 2016.
Special Venues: Riot Games hosts League Championship Series qualifiers and games at its venue across the street from its West LA HQ.
Ultimate Media Ventures just opened an esports studio in Huntington Beach.
Training Academy, a sports training facility in Thousand Oaks, recently announced esports courses for esports. Aspiring esports players can get strategy tips and learn to play games with weekly classes. They can choose to add physical sports training.
Thanks to CTRL Collective for hosting us! CTRL Collective offers coworking space and private offices for startups, entrepreneurs, creators, and small businesses in Playa Vista and Downtown LA.
Thanks to our speakers: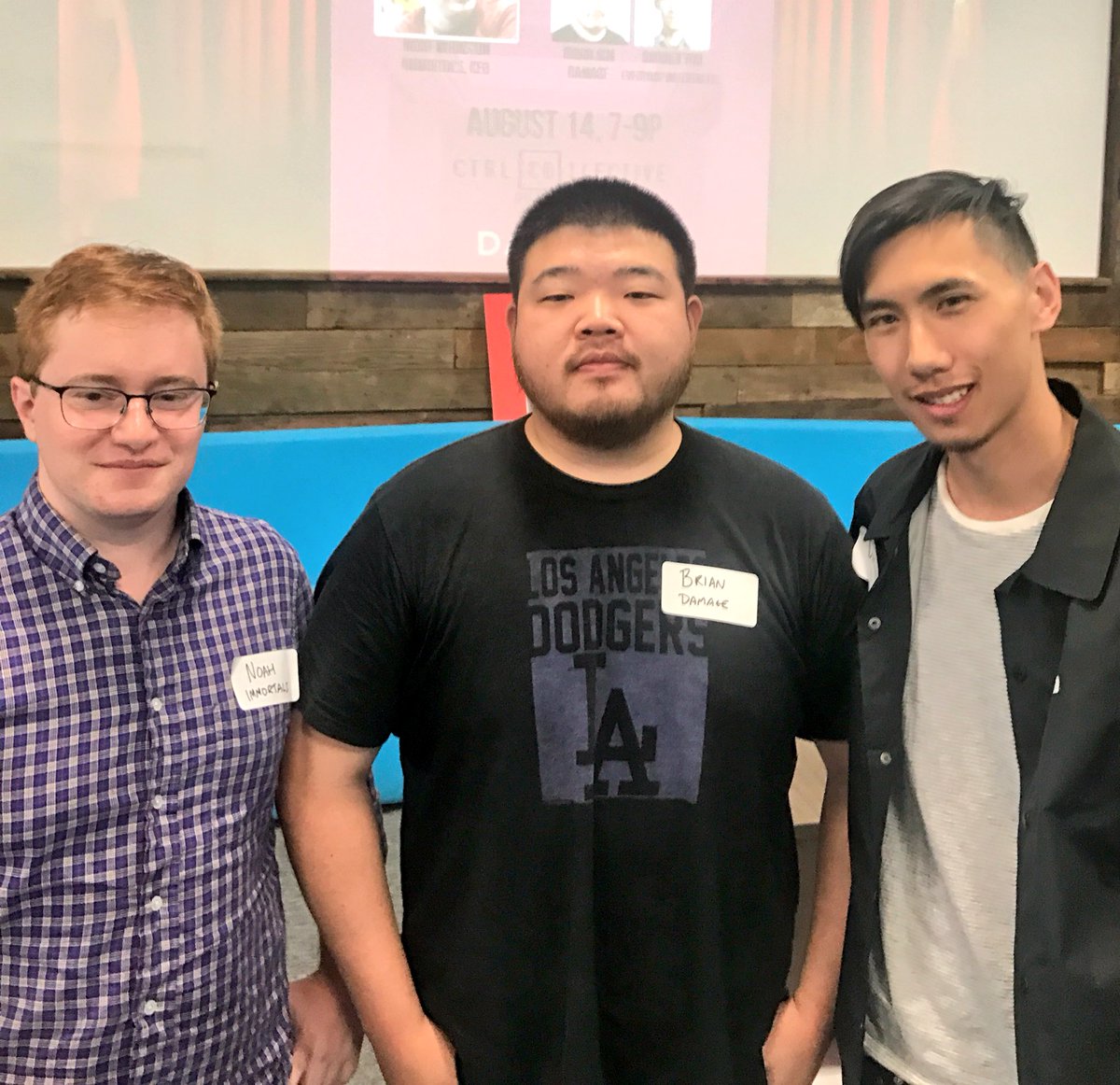 Noah Whinston, Immortals, CEO. The Immortals is a Santa Monica based esports team that competes in the North American League of Legends Championship Series and has expanded into Counter-Strike: Global Offensive, Overwatch, Super Smash Bros, and Vainglory.
Brian Kim, Damage, Co-Founder. Damage is an LA based esports marketing agency that consults corporate brands and professional sports franchises on how to navigate the esports space. Kim handles all Damage's client esports activations, which include Subaru, Linksys, Belkin, Sprint and others. Kim has 14 years of experience as a high-level competitive gamer, team captain and team owner combined with enterprise sales expertise which allows him to identify and manage opportunities in esports for corporate brands at the highest level.
Darren Yan, Everyday Influencers, Head of Talent. Darren oversees EI's talent acquisition, talent development strategy, and commercial and programming fulfillment across all verticals. Recently, he helped create Delta Fox, Echo Fox's Challenger Team formed with clients and former pros turned streaming superstars: imaqtpie, Dyrus, Scarra, Shiphtur and Voyboy; EI consulted and provided 90% of the talent in Intel's new global esports commercial "The World is Waching," and raised profiles of clients beyond Twitch into mainstream publications like Rolling Stone.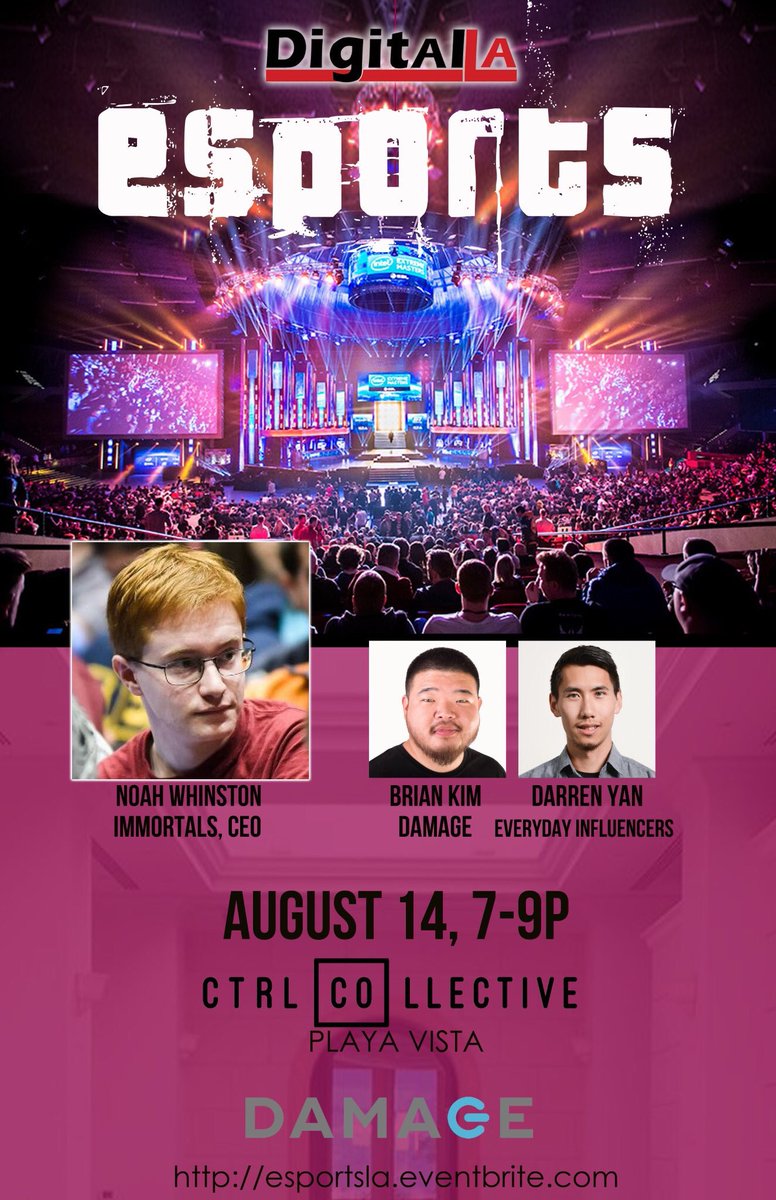 ABOUT DAMAGE: Damage is a full-service esports marketing agency dedicated to the growth of esports and corporate brand activations. The agency was founded by two former professional gamers, one marketing agency executive veteran and one award-winning gaming creative director. They design, execute and track effective, authentic esports integration campaigns for brands targeting the male millennial
Thanks attendees!