Esports should be compared to entertainment, not sports, said speakers at our Digital LA – Esports and Sports panel at the LA Stadium Premiere Center in Playa Vista.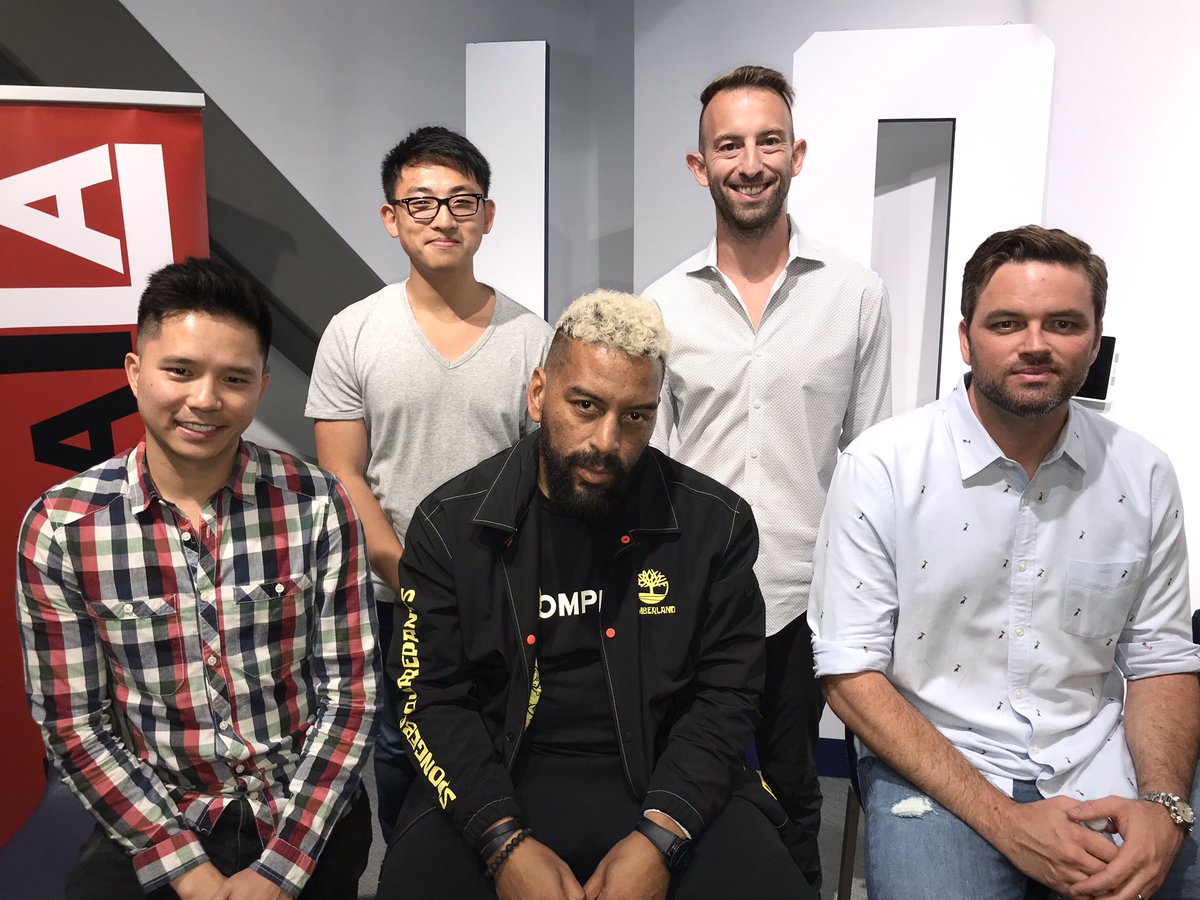 Speakers discussed how esports compares to sports, the investment environment for esports, players and teams, and what's next.
Esports Differs from Sports: Esports is commonly viewed online and mobile. And many more people play the mobile games they watch, than play football, for example. Esports is competing for overall entertainment time, said Jeff Chau, CEO of GatherGaming, a social network for esports players to connect with each other locally via chat and local leaderboards.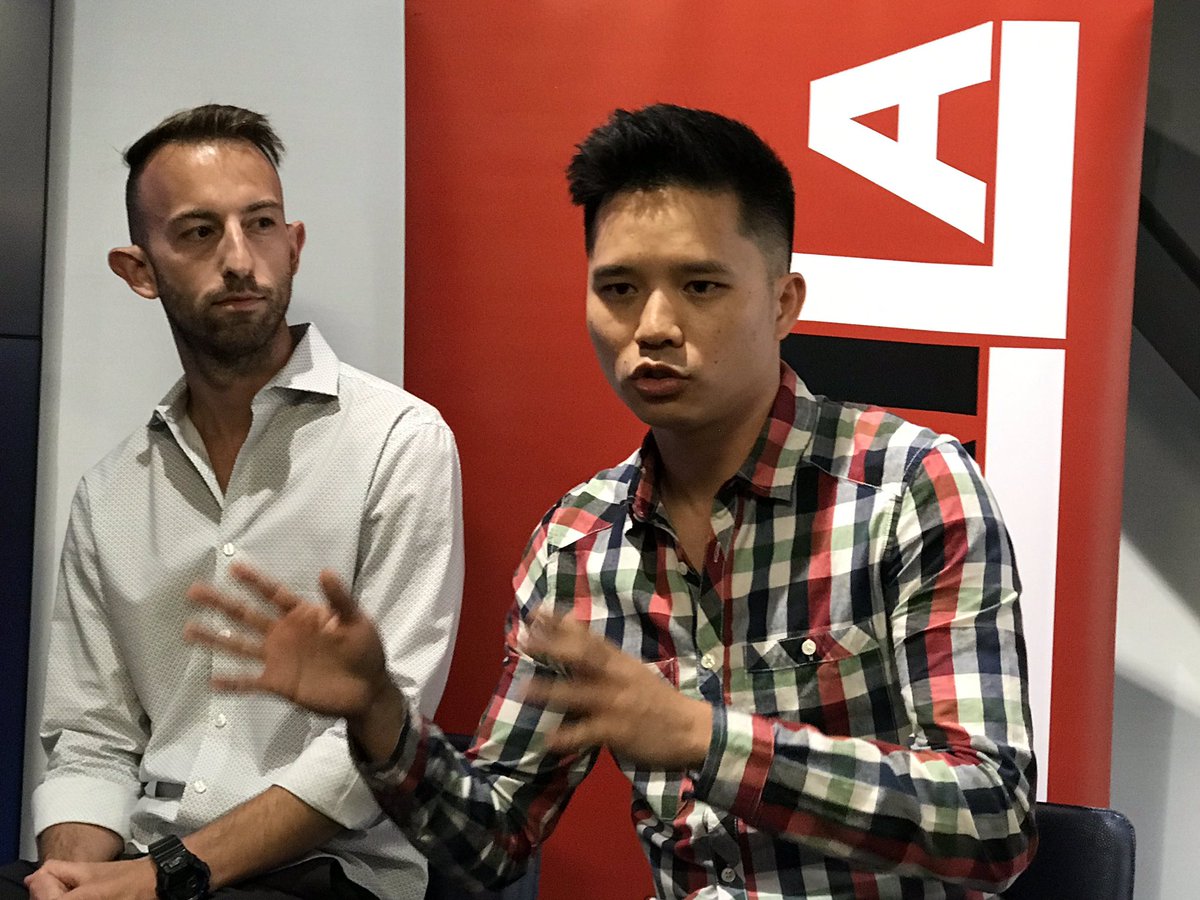 Esports and sports teams are similar in that in both, coaches help players optimize for peak performance with both game play, exercise, nutrition, and mental health, said coach Evan Burk, a sports coach who recently turned to performance coaching for esports teams. Many esports teams have analytic tools (like LA based Mobalytics) that analyzes player game play and recommends improvements. Esports teams also have physical trainers who ensure players exercise daily and sleep for optimal performance. Mental health counselors help the players, often teenagers, cope with the stress of playing and their rigorous schedule.
Matt Dillon manages Ghost Gaming teams who play Fortnite, PUBG and other popular games.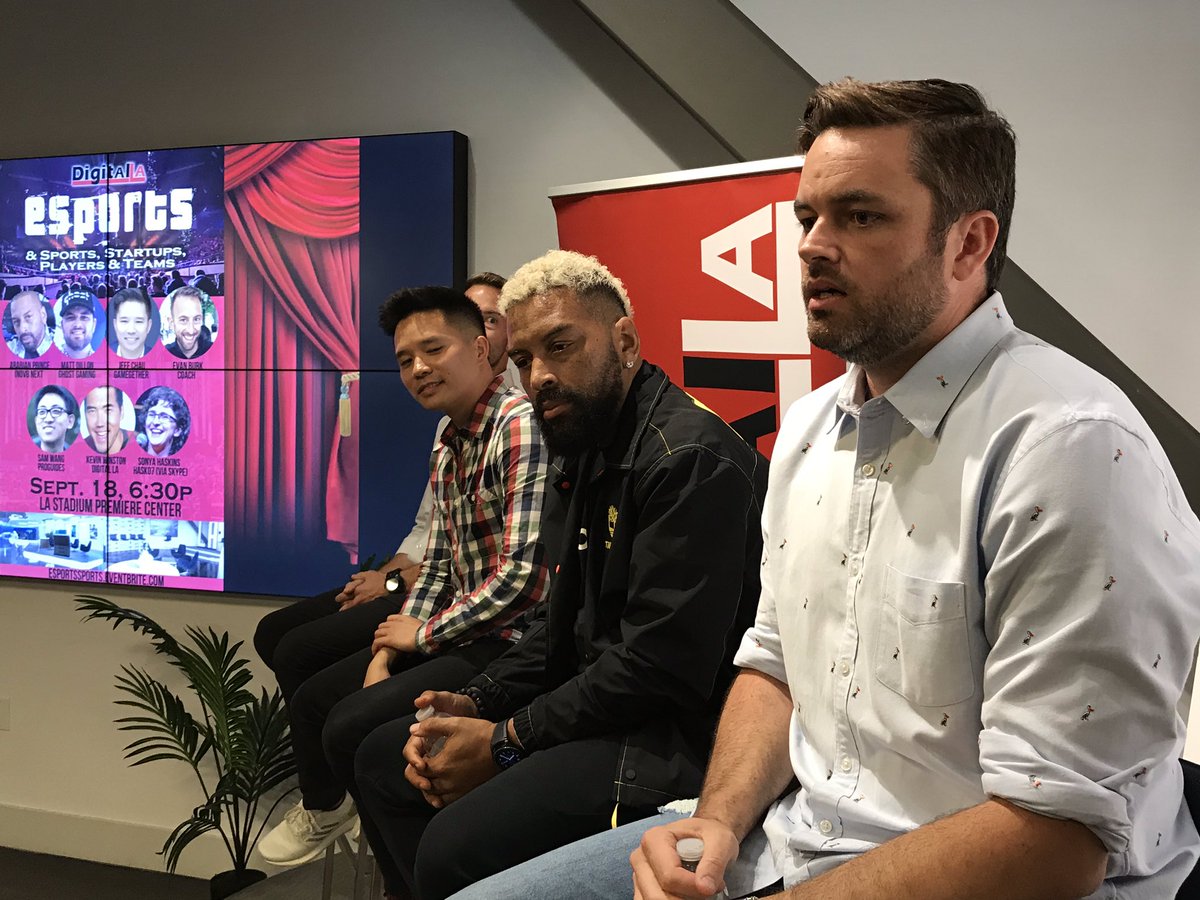 Playing VR esports is even more athletic than computer or mobile, because of the full body motions required, said Sonya Haskins, a VR esports journalist, evangelist, and former VR esports player. She said when she first competed on a VR esports team, she lost 40 pounds in 6 months. Sonya participated via phone call from the East Coast.
Esports Startups and Investments
Speakers said the esports investment market is cooling slightly this year due to a not-yet-mainstream growing but still small market. Investments in teams and players are cooling off. But there are some growth opportunities.
"Become the infrastructure," said Arabian Prince, the NWA rapper founder turned games creator and investor. After NWA, he spent several decades working on video games for Saban Entertainment, Fox Interactive, and other game companies. He is working with Black Dog Venture Partners to invest in esports infrastructure startups. He is also involved with Lime Juice a blockchain games startup.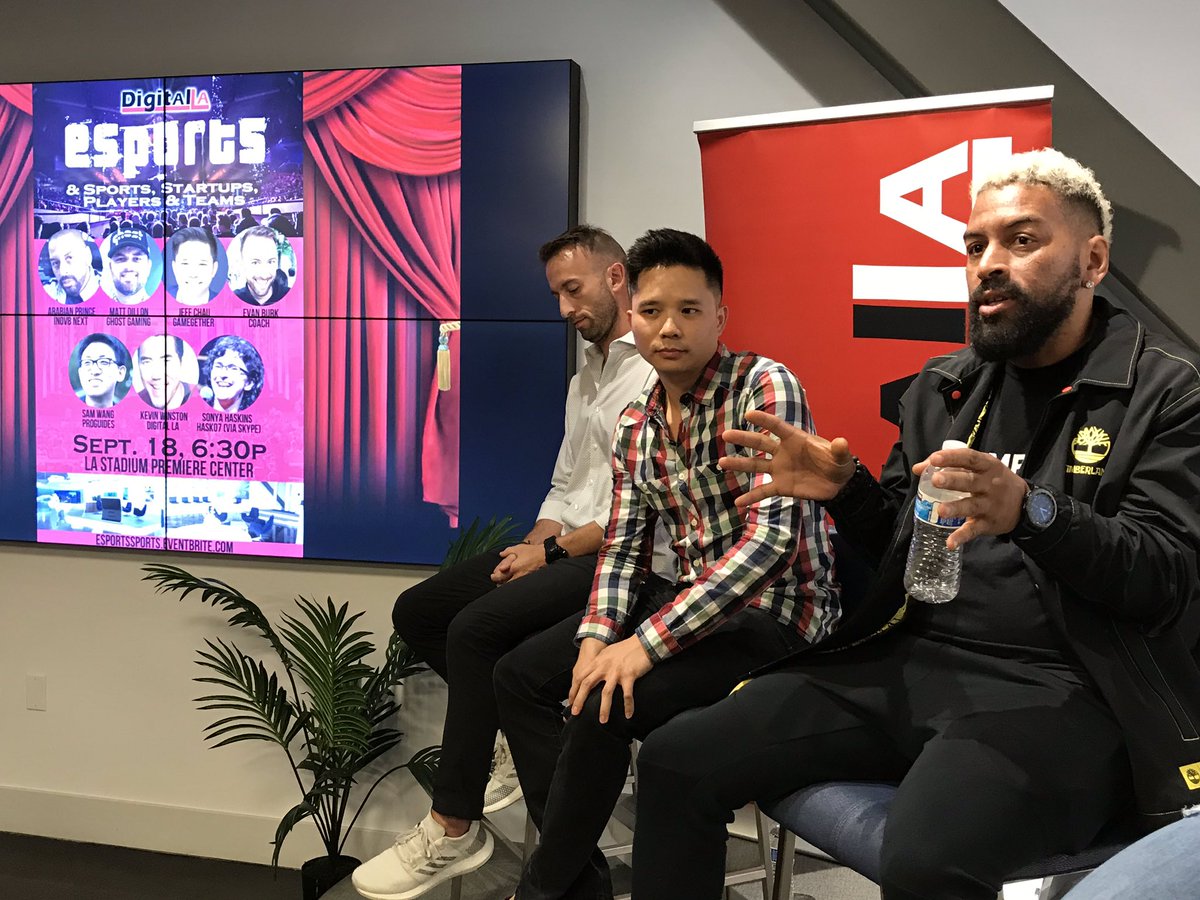 A growth area is branding and lifestyle content marketing around the esports teams and players. YouTube shows and other digital series about an esports team preparing for a championship or a road tour are popular, to give fans a behind-the-scenes look at the lives of their favorite players.
Some esports teams are developing strong brands and getting merchandise and licensing deals. The Faze Clan team has organized some ritzy Hollywood parties, packed with players and influencers.
To help esports players improve their gaming skills, Sam Wang created ProGuides which helps connect everyday game players to pros to learn esports tips. Amateur gamers pay $10-25 to get one-on-one online gameplay advice and tips from pro players, who receive a portion of the fee. It's an additional revenue stream for pro players. ProGuides has raised investment from Amplify LA accelerator and Greycroft.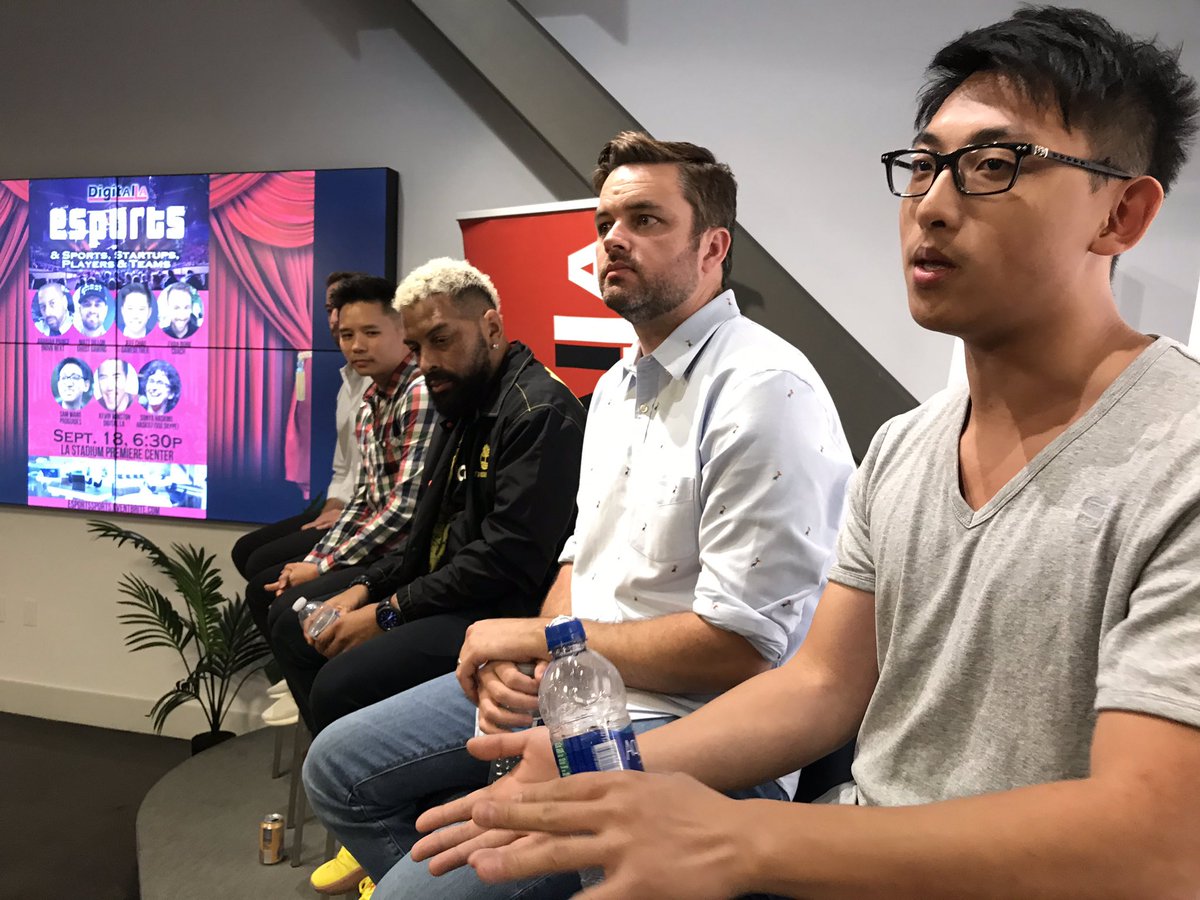 Thanks to the LA Stadium Premiere Center for hosting our event! The center features a model of the new LA Stadium, recently announced as the SoFi Stadium, complete with projection mapping of a game being played and traffic around the large stadium grounds.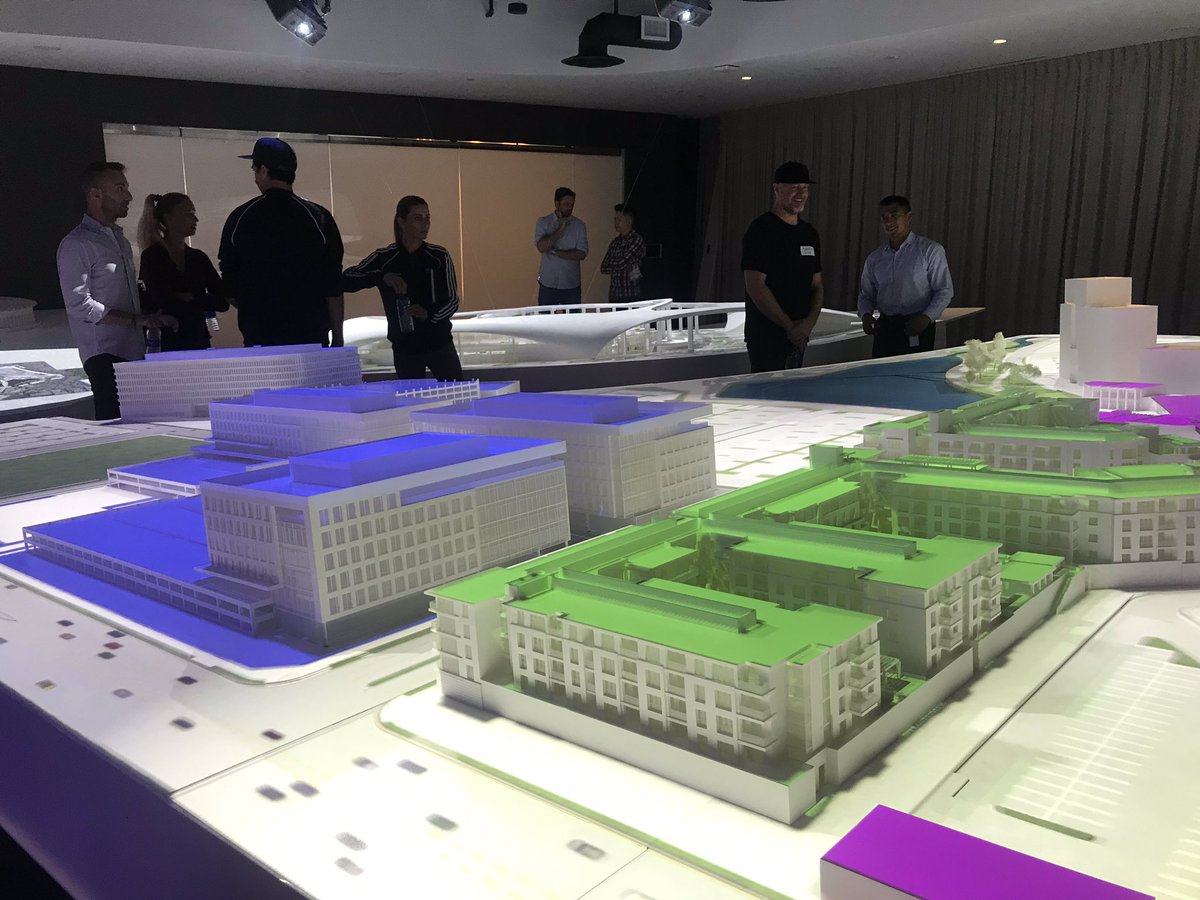 The Premiere Center is selling advance seats and boxes for the inaugural season when the stadium opens next year. Contact: mzendejas@lased.com
Before our panel, we enjoyed scenic views of the LA sunset over Playa Vista.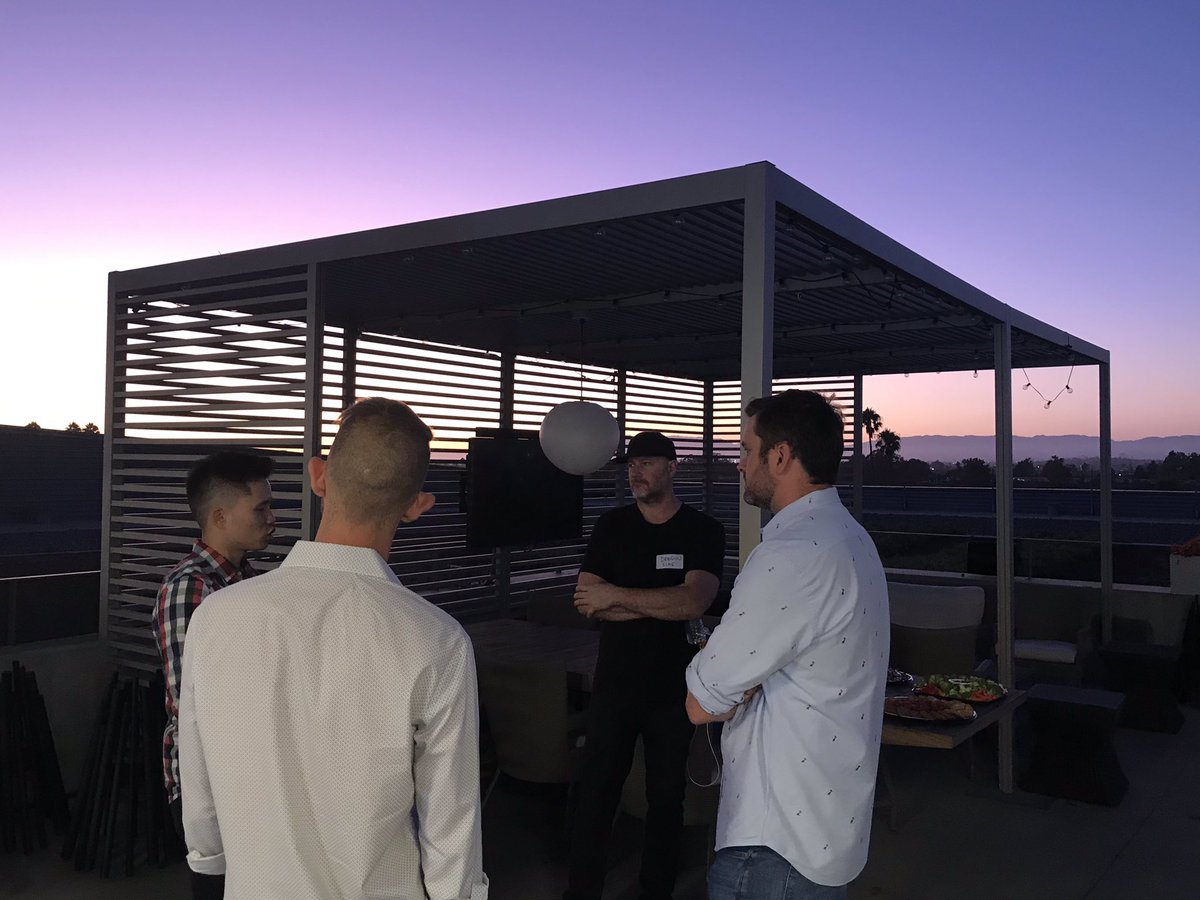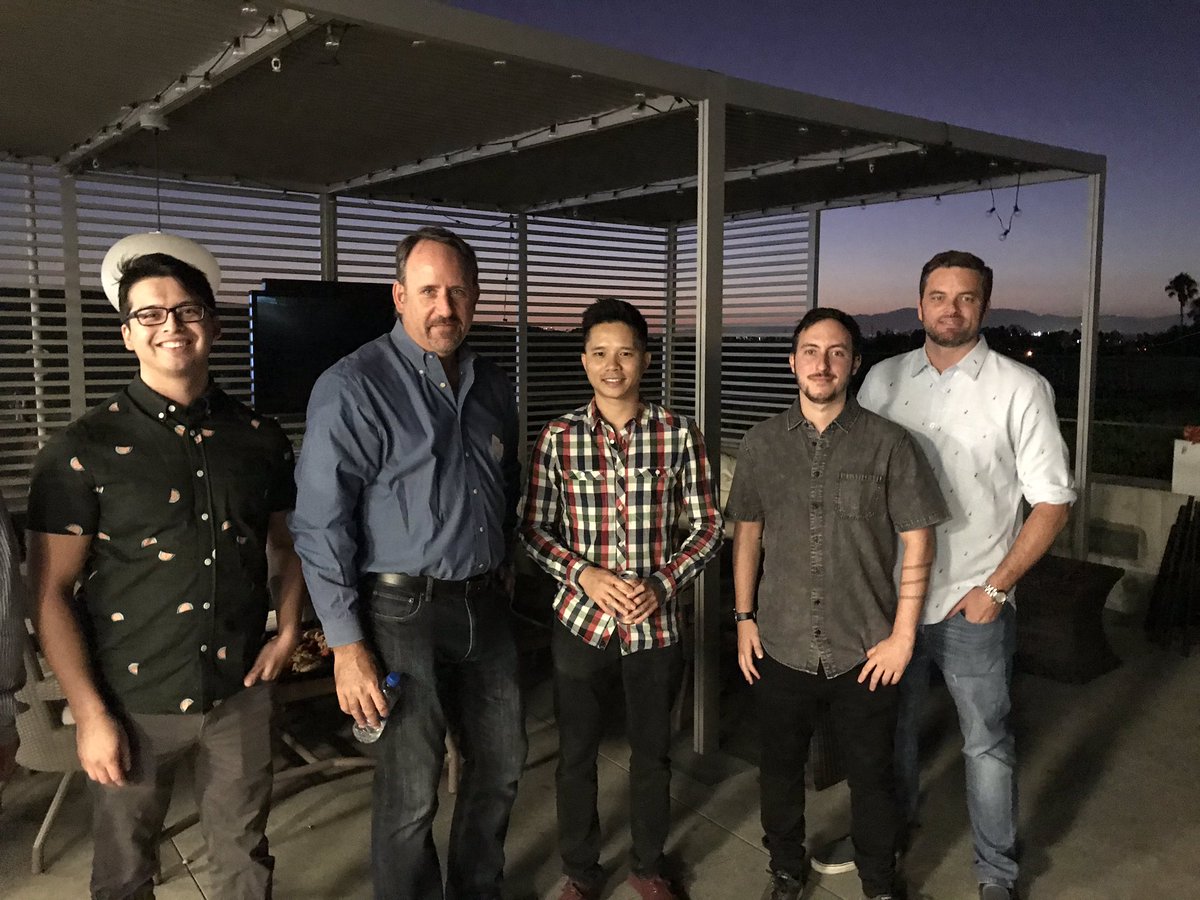 Thanks to our amazing speakers!
Arabian Prince, Inov8 Next. Arabian Prince, songwriter, rapper, producer, DJ, technologist Pro Gamer and futurist, Arabian is best known for being a founding member of the Rock and Roll Hall of Fame inducted rap group N.W.A., pioneering west coast electro music and producing the Grammy nominated #1 hit song Supersonic. He is the founder of iNov8 Next Open Labs and president of The Los Angeles First Tech Challenge robotics competition. His passion for technology led to him create a 3D animation and special effects studio in the 90's working with companies like Saban Entertainment and Fox, including 100+ video game titles for Fox interactive and Vivendi Universal. As a consultant, Arabian has advised many companies on bridging the gap between technology and the youth, while bringing new product innovations to market. He is currently working with his tech partners to bring Open Labs to communities across the country in support of youth, women, diversity, veterans and anyone else who wants to explore the future of technology. He is currently launching a new gaming product that will hit the market soon called mClassic. In esports, he is affiliated with Black Dog Gaming and Lime Juice, which partners with blockchain gaming projects and eSports teams to aid them with marketing strategies and give them more global reach.
Matt Dillon, Ghost Gaming, CEO. Ghost Gaming is an esports organization created by successful entrepreneurs from the tech, music and entertainment verticals with a passion for video games and emerging technologies. Ghost Gaming specializes in Fortnite, PUBG, and its Ghost Gang community connects players, sells merch, and more.
Jeff Chau, Gamegether, Founder/CEO. Gamegether social platform lets collegiate and city-based gamers connect, post scores, and meet new friends through gaming. Preiovusly, Jeff has worked at: GM Apple; GM/Head of Mobile Immortals; Team Liquid; Analyst Commentator for the 18th Asia Games Jakarta-Palembang, Tencent Games, Supercell, Red Bull Esports, Super League Gaming, and Super Evil Megacorp; and former Esports Pro, Head Coach, Esports org Founder/Owner, Twitch Partnered Streamer, and Tournament & League Owner/Administrator. He graduated Cornell.
Evan Burk, Performance Coach. Currently working with the Overwatch League's Los Angeles Gladiators. Evan was previously a NFL and college football coach with the Miami Dolphins, UCLA, and SMU.
Sam Wang, ProGuides, CEO. ProGuides esports learning platform helps gamers get better at video games. Gamers can watch trending news, learn from our pro video guides, and play with pros on demand.
Sonya Haskins, aka Hasko7 (participating via Skype) is a respected voice and leading journalist in the field of VR esports. As a consultant, she advises those involved in the industry – from players with questions to sponsors and investors seeking insight. Her writing credits include eight books and thousands of articles – over 200 of those focusing on virtual reality, particularly VR esports. Sonya has been in numerous countries promoting virtual reality and speaking at conferences. She was the only seated player and the only female player to qualify for VR League Season 1 NA Nationals. Sonya lives with her family in Northeast Tennessee.
Kevin Winston, Digital LA, CEO. Kevin previously worked at IGN. (moderator).