Dozens of celebs attended the Entertainment Weekly Comic-Con Bash on Saturday night, serving as climactic closing party for this year's San Diego Comic-Con.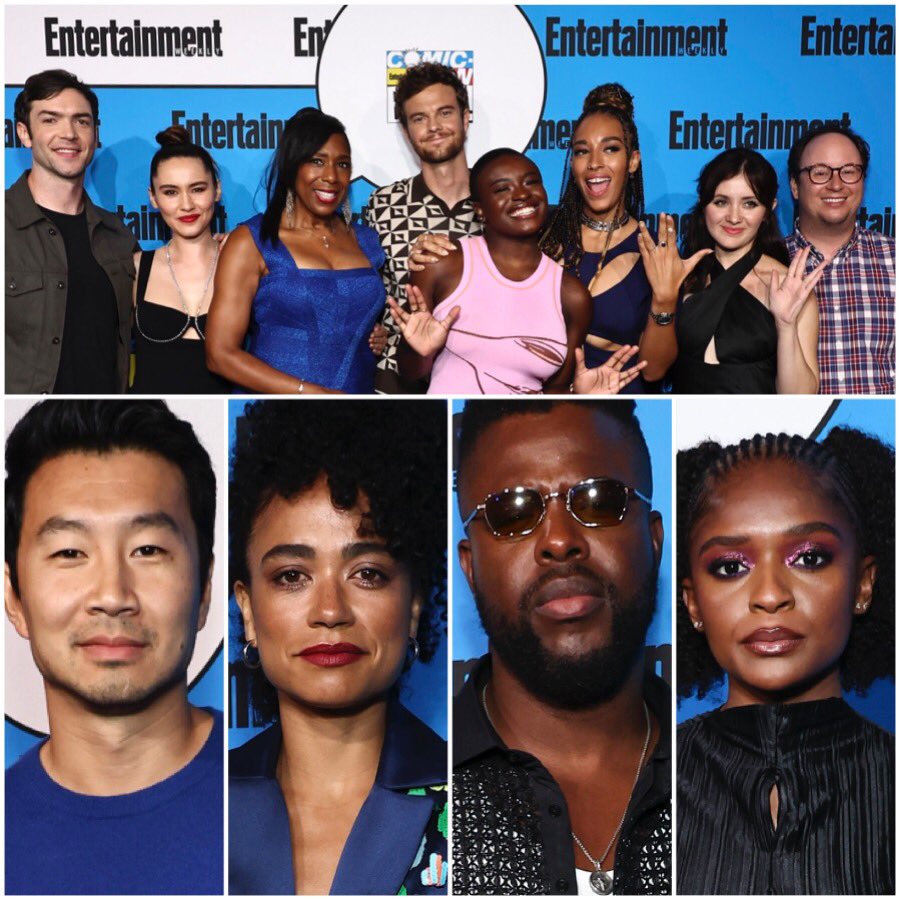 Actors and other talents who had spoken on Hall H and other SDCC panels walked the red carpet, and mixed and mingled at Float at the Hard Rock in Gaslamp, across the street from the San Diego Convention Center.
Simu Lu who plays Shang-Chi walked the carpet. He appeared the next day on the Funko Hall H panel where he did a backflip on stage, the first Hall H backflip! He talks about filming the fun karaoke scenes in the Shang-Chi film in this interview via our Bionic Buzz video partner.
Simu Liu (ShangChi). Photo: EW
Winston Duke, who plays M'Baku in Black Panther, had just appeared on the Hall H stage a few hours earlier at the Black Panther: Wakanda Forever panel with emotional trailer release. Winston also stars in Us.
Winston Duke. Photo: EW
Dominique Thorne, who was also on the Black Panther: Wakanda Forever Hall H stage plays Riri Williams aka Iron Heart. In the Wakanda Forever trailer, she cuts an iron heart out of a sheet of iron metal, presumably for part of her costume. Is Riri an MIT student visiting Wakanda via Wakanda's educational program hinted at the end of the Black Panther movie? Why does she make an iron heart instead of vibranium in Wakanda? Will she be more influenced by Tony Stark, or Wakanda? Can't wait for Wakanda Forever release 11/11 to find out!
Dominique Thorne (Black Panther: Wakanda Forever). Photo: EW
Alex Livinalli, who plays Attuma in  Black Panther: Wakanda Forever was also on stage at Hall H. He joked that the only thing he could say about Wakanda Forever is that "I'm blue!" He plays Attuma, who is a blue Atlantean in the comics. Funko announced an Attuma Pop character at SDCC. He spoke about his experience in this interview with Bionic Buzz correspondent.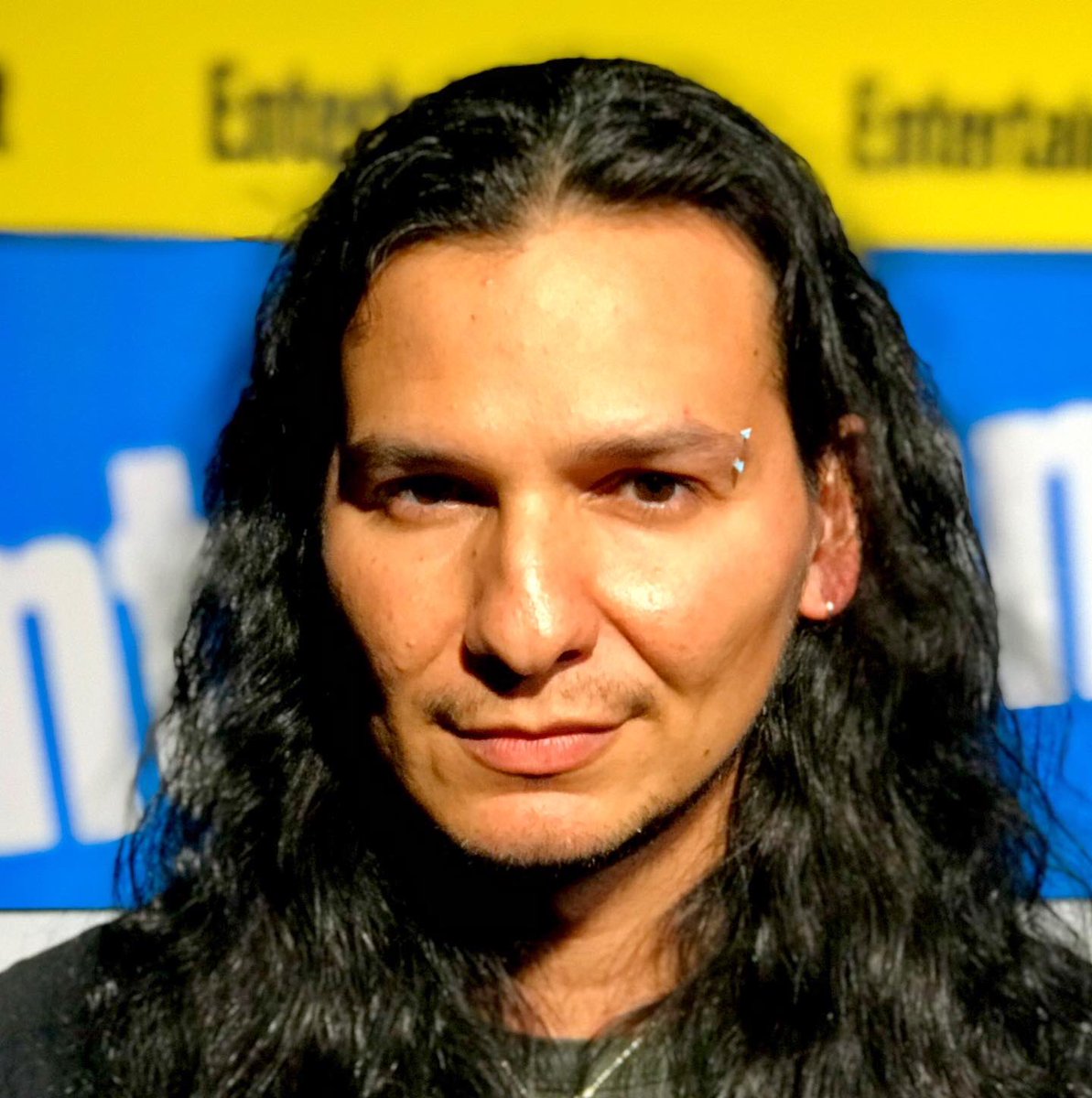 Spider-Man: No Way Home stars Jacob Batalon (Ned) and Tony Revolori (Flash Thompson) inside the party.
Jacob Batalon (Ned) and Tony Revolori (Flash Thompson). Photo: EW
Lauren Ridloff has become a fan favorite for playing deaf character Makkari in Eternals. She is also in The Walking Dead.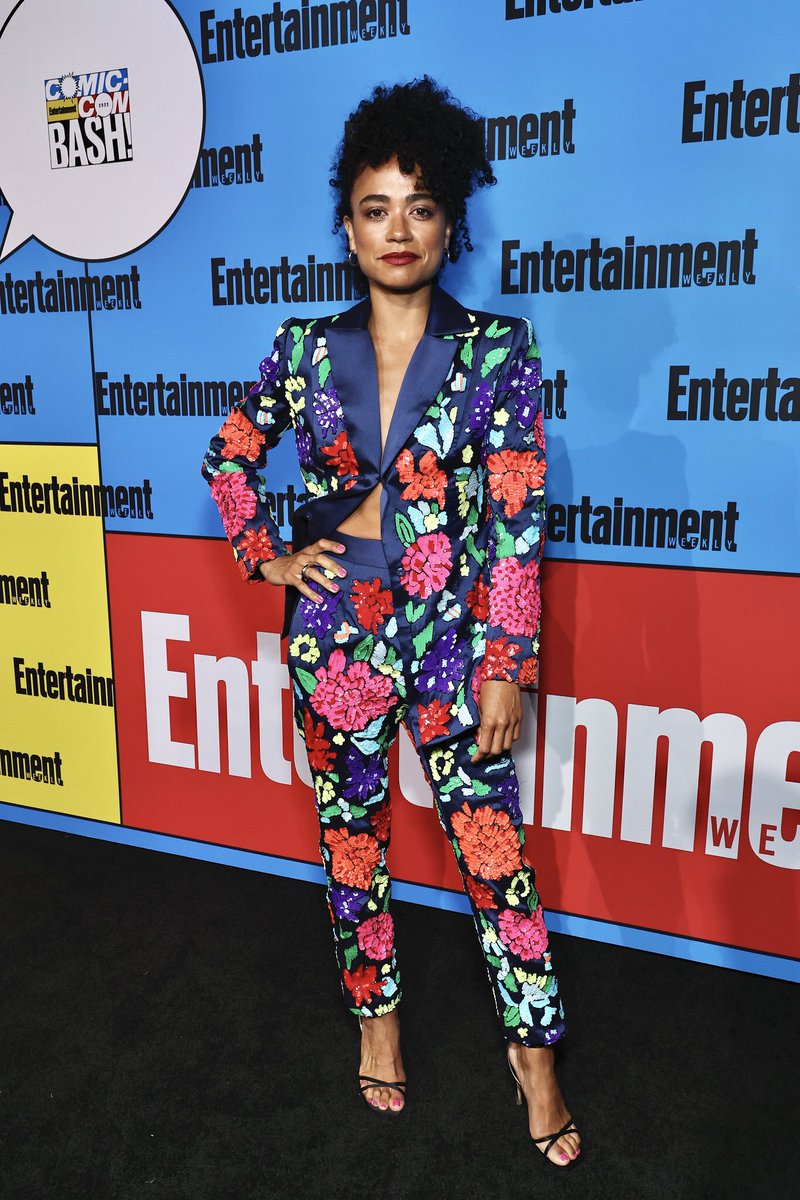 Lauren Ridloff. Photo: EW
Aramis Knight plays Red Dagger in the popular Ms. Marvel series on Disney+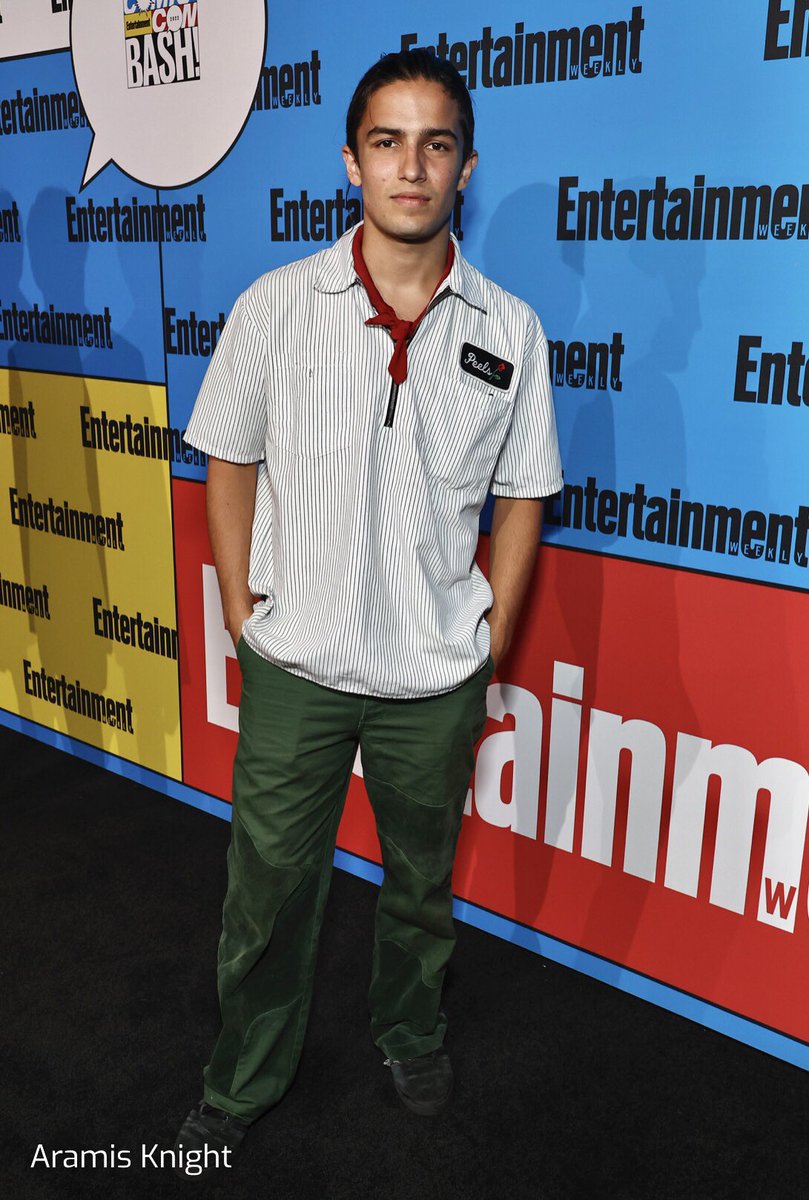 Aramis Knight. Photo: EW.
Star Trek: Strange New Worlds star Anson Mount (Captain Pike) walked the carpet. He also played ill-fated Black Bolt for a few seconds in Doctor Strange: Multiverse of Madness.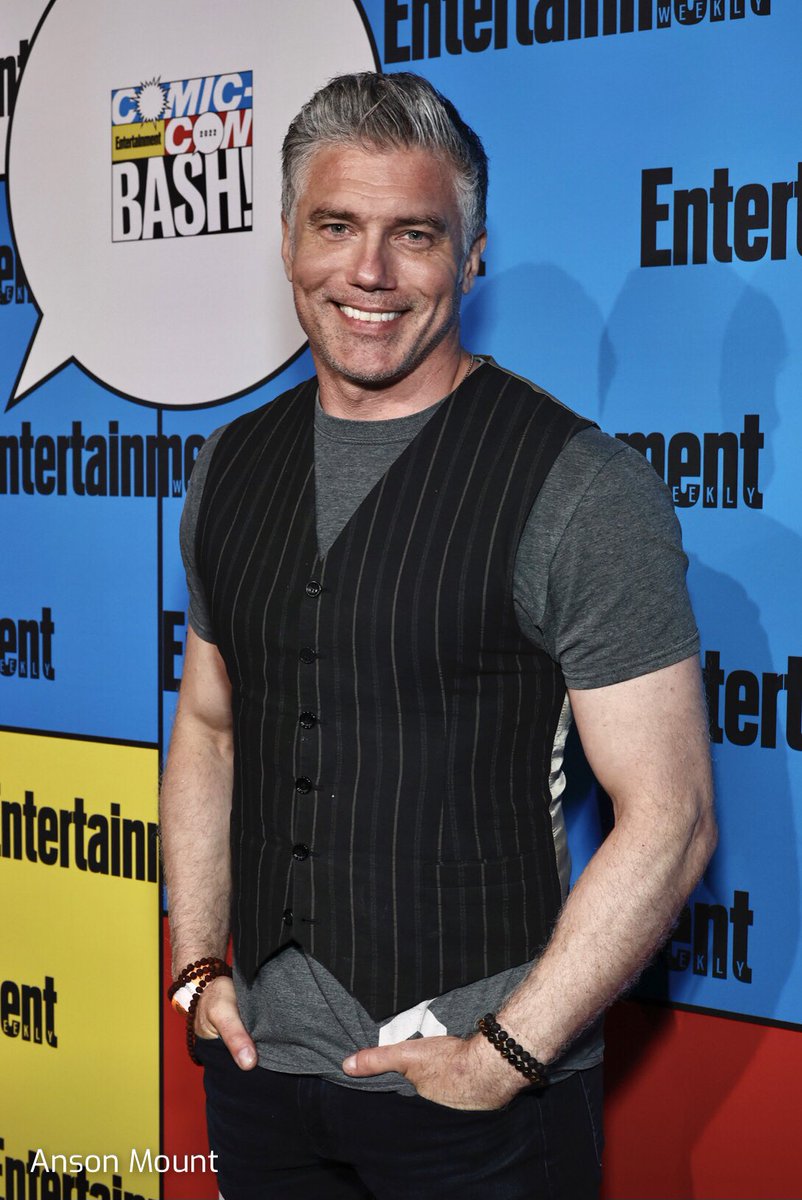 Anson Mount. Photo: EW
Star Trek: Lower Decks voice cast: Ethan Peck, Christina Chong, Dawnn Lewis, Jack Quaid, Celia Rose Gooding, Tawny Newsmen, Noel Watts and Mike McMahan.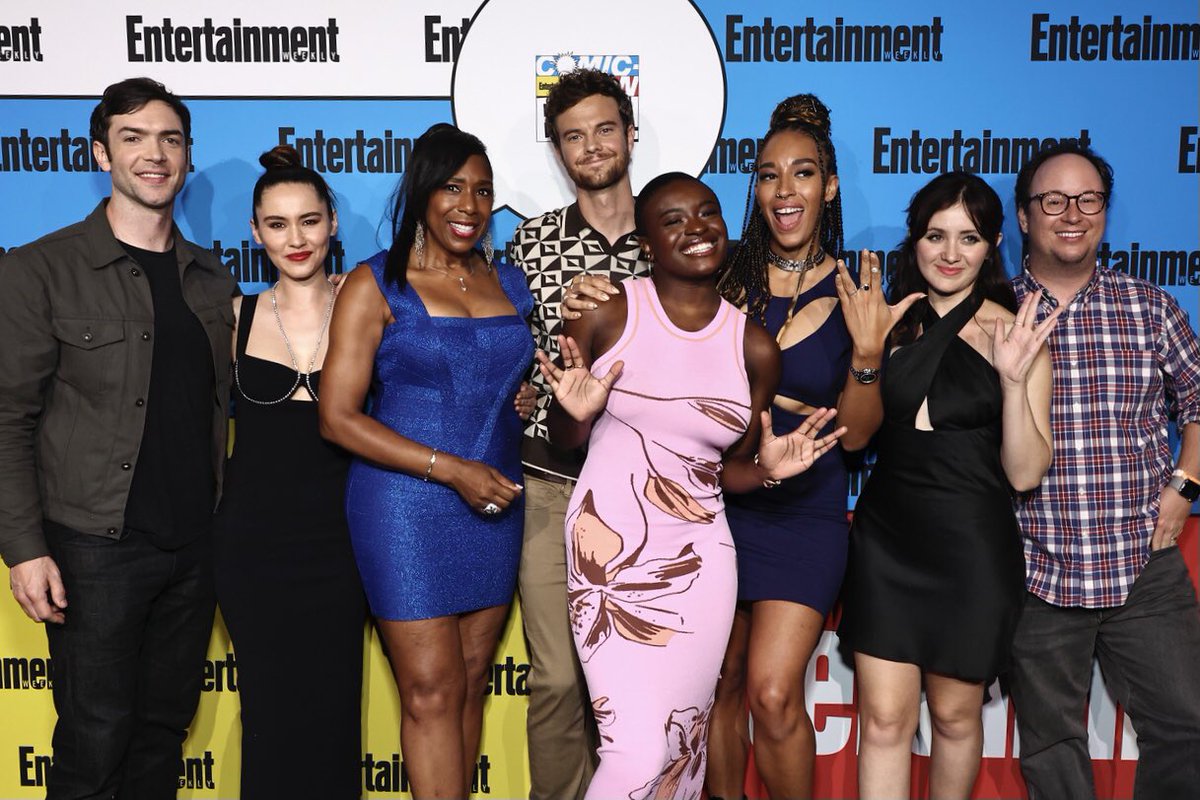 Photo: EW
Disney's National Treasure: Edge of History new series arrives on the carpet. In this original Disney+ series that takes place in the world of the two National Treasure films, Jess Morales continues the historical adventures. Cast includes Lisette Olivera, Catherine Zeta-Jones, Jake Austin Walker, Jordan Rodrigues, Zuri Reed, Antonio Cipriano, Lyndon Smith.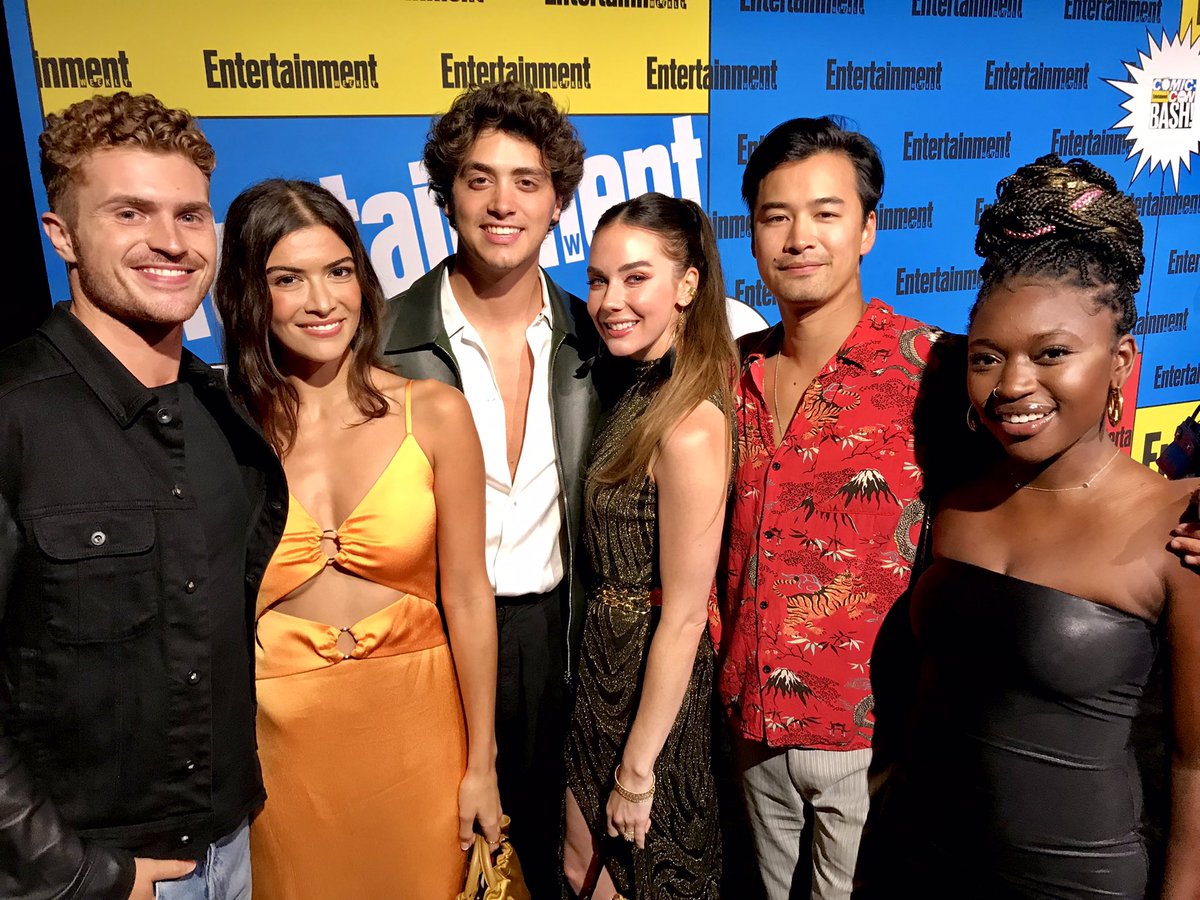 Rob Liefeld, comic book illustrator known for creating Deadpool, Cable, and others during his New Mutants run in the 90s.
Rob Liefled. Photo: EW
Nina West
 wears a stunning galaxies dress. She stars on RuPaul's Drag Race. She also co-hosted the Her Universe
Fashion Show.
Nina West. Photo: EW.
Paper Girls cast arrived and discuss their new show. Paper Girls features four paper delivery girls in the 80s who get caught in a scifi adventure, so it is inevitably being compared to Stranger Things. The show is based on a comic book series released 2015-2019.  Paper Girl premieres July 29 on Amazon Prime Video.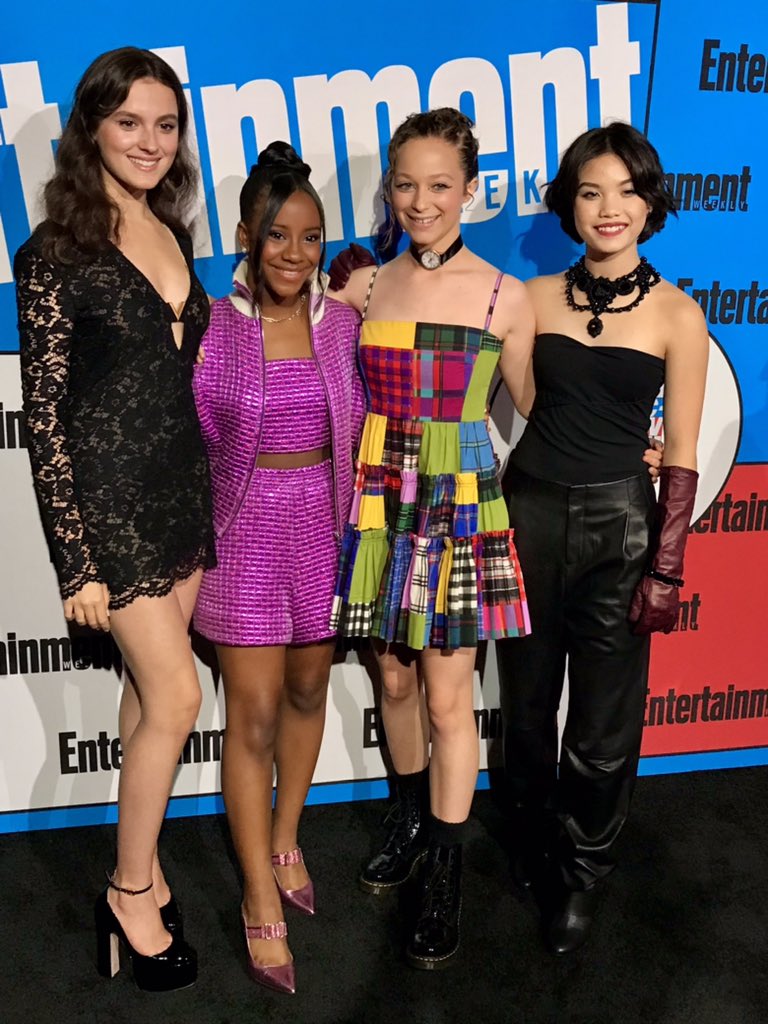 Paper Girls cast: Sofia Rosinsky as Mac, Camryn Jones as Tiff, Fina Strazza as KJ, Riley Lai Nelet as Erin.
Party partner Amazon Prime Video featured activations promoting its two upcoming shows. New Lord of the Rings series Rings of Power featured three activations conveying the autumn forest theme from the show: an ethereal forest photo booth by Bosco, charcuterie fruit and nut cabana, and all three Salt n' Straw ice cream flavors (juniper berry, mushroom that had been released at the Salt n' Straw Little Italy). At a pink-drenched Paper Girls photo booth, attendees took photos on a couch under a neon Paper Girls sign.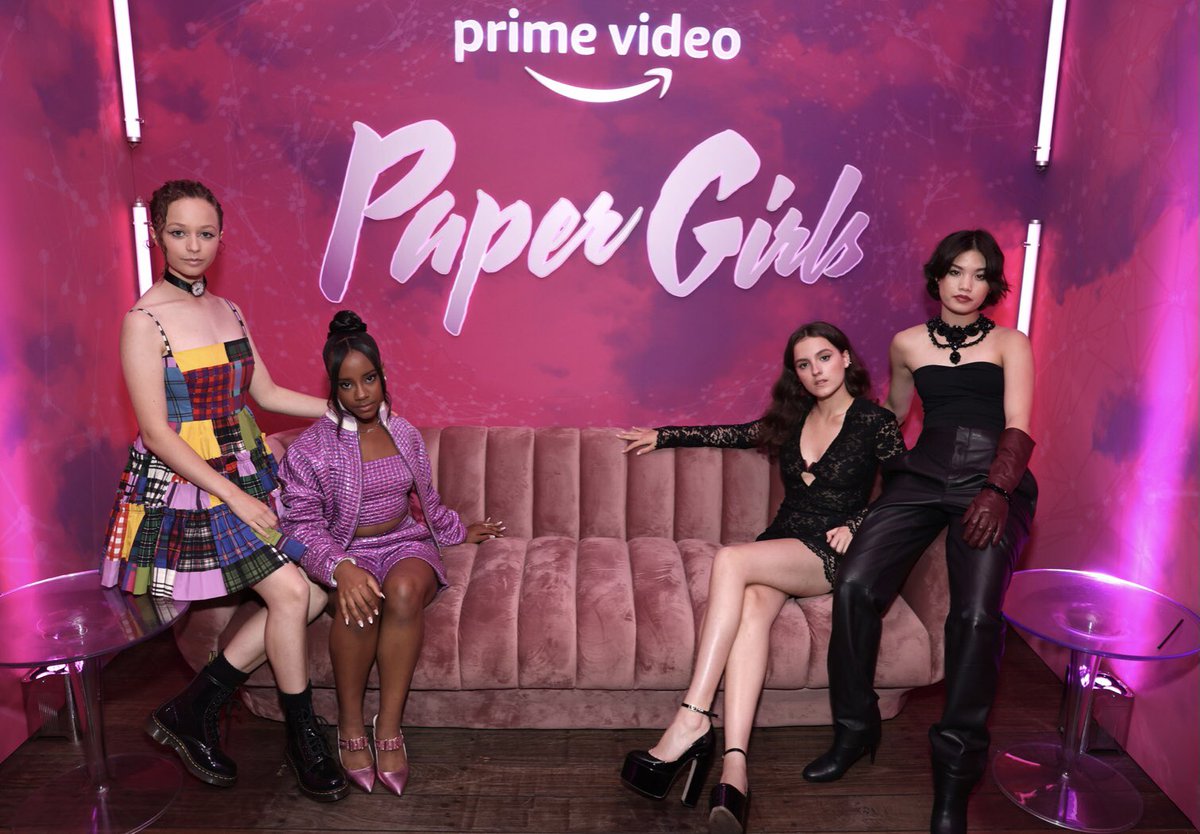 Paper Girls cast. Photo: EW