CANNES – Facebook takes over a pier and beach again at the Cannes Lions festival to create Facebook Beach, which is literally made for Instagrammable photo opps.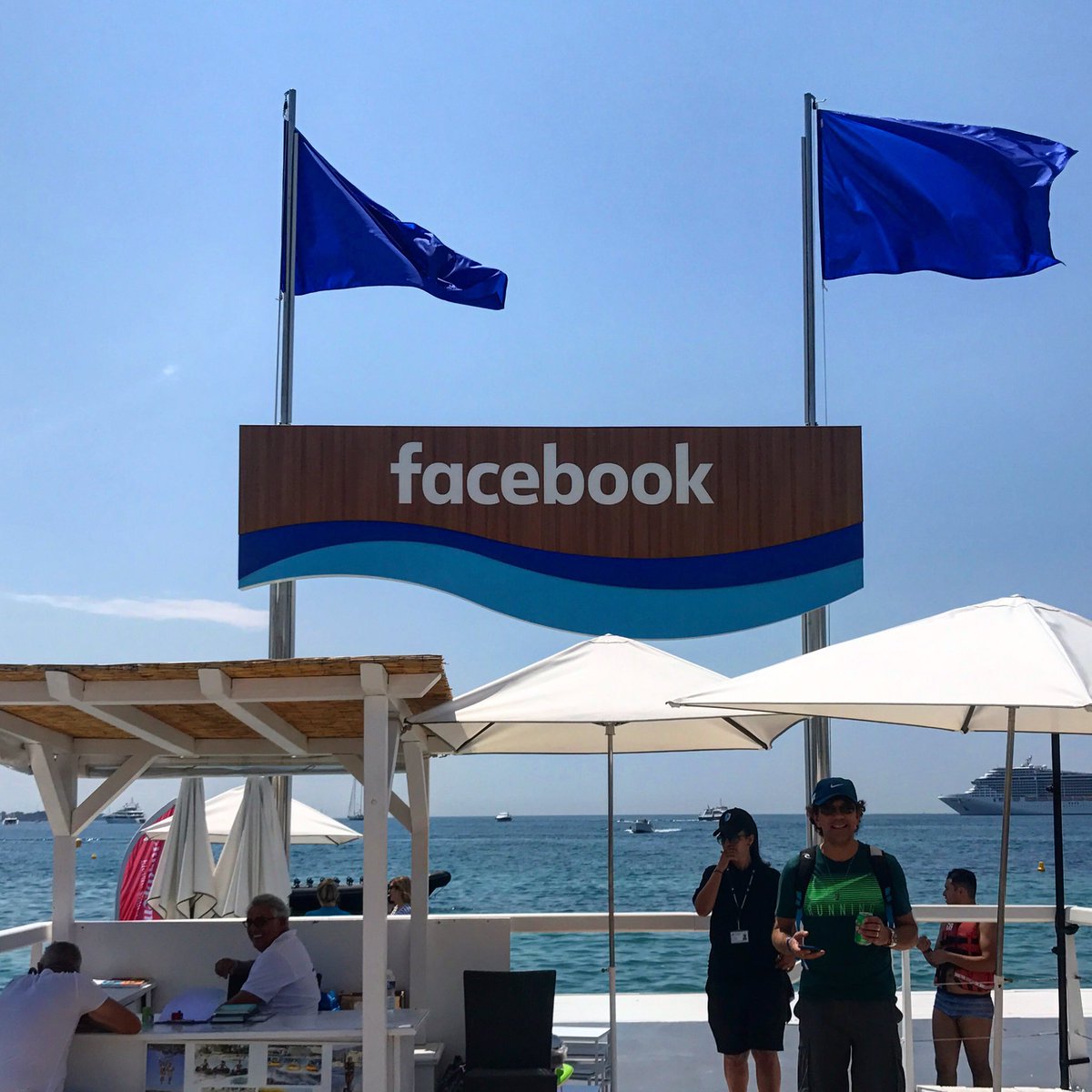 Facebook Beach includes several areas, catering to the Cannes Lions advertising brands and creative agencies at the annual festival at Cannes, France.
The pier features dozens of couches and chairs for meetings with Facebook advertising execs or visitors, with plenty of free drinks. Several companies took clients out for boat rides throughout the day.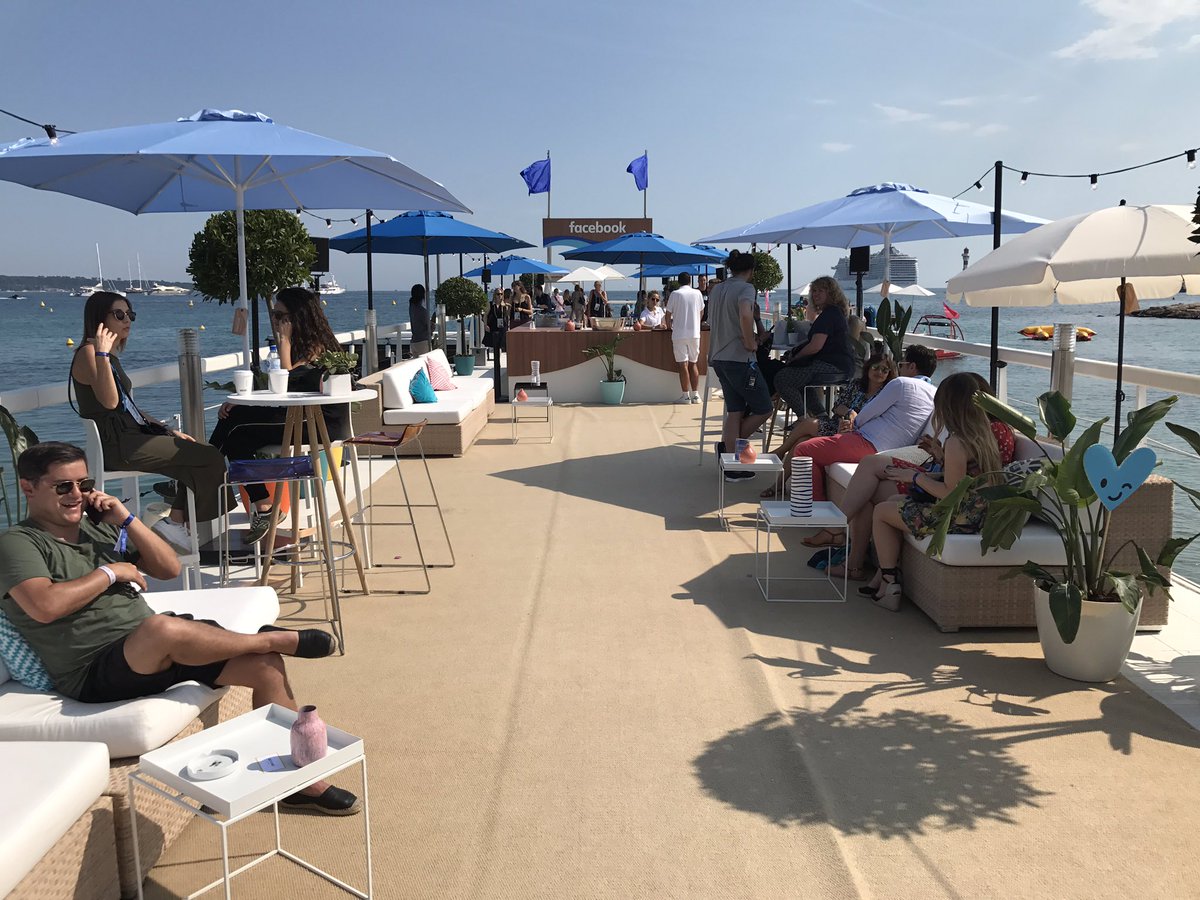 The Instagram Theater is a three-minute audio visual show in a half dome mirror theater with about 7 seats, where you see the history of story telling, from cave paintings to Instagram stories. Very cool visuals.
The main stage features panels with Facebook and other advertising execs discussing the importance of diversity in marketing department and your ad agencies. Antonio Lucio, head of marketing for HP, spoke on Monday. He has led diversity efforts at HP Marketing, inducing hiring equal men and women executives, and creating a program for diverse young junior ad execs to attend Cannes Lions.
Lucio sad that for diversity to work, that means you just don't get a chair at the table, but you also get a microphone.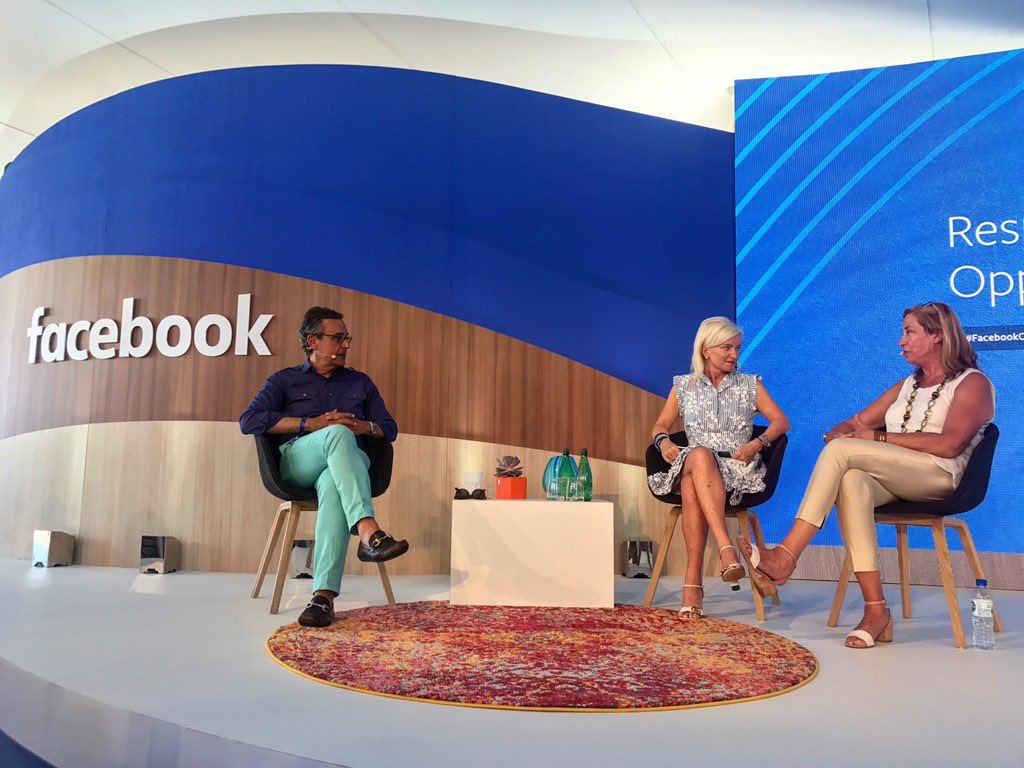 Facebook executives also gave tips on how to use stories across Facebook, Instagram, and What's Apps, with tips on filters and other functions. Of course our founder Kevin Winston sitting in the front row got Instagram storied in a demo.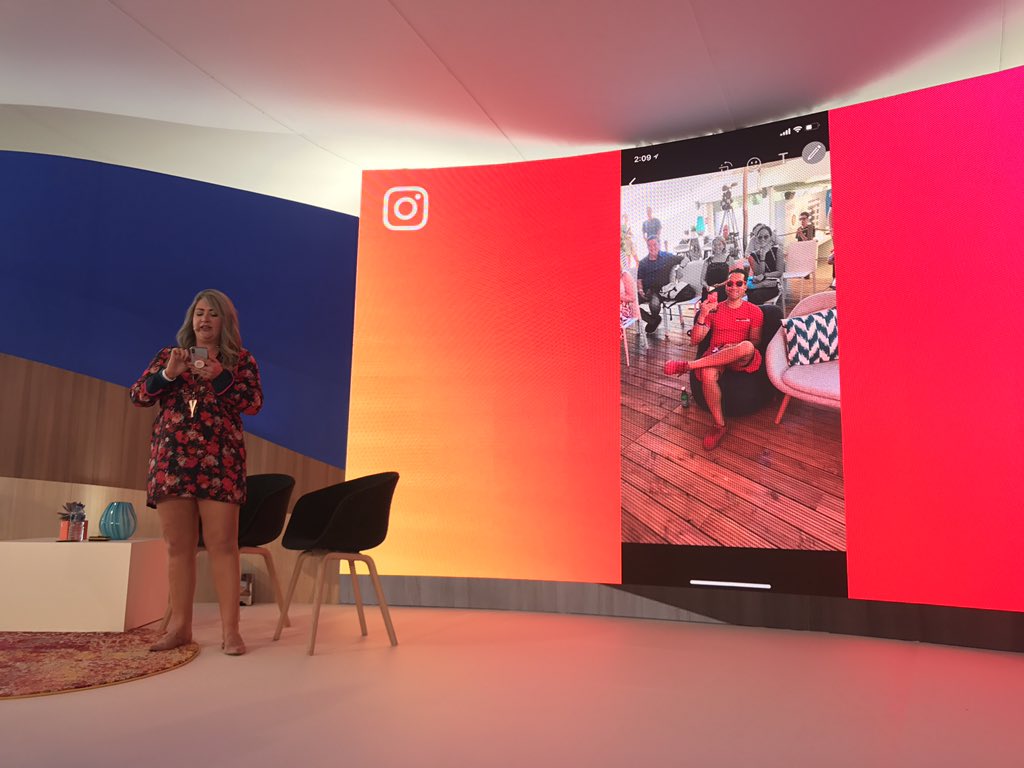 The Facebook Messenger area features exhibits demoing Messenger Chatbots, like Lego.
The actual beach features a cute Facebook Beach sign that looks like an Instagram story tag, some deck chairs for sunning…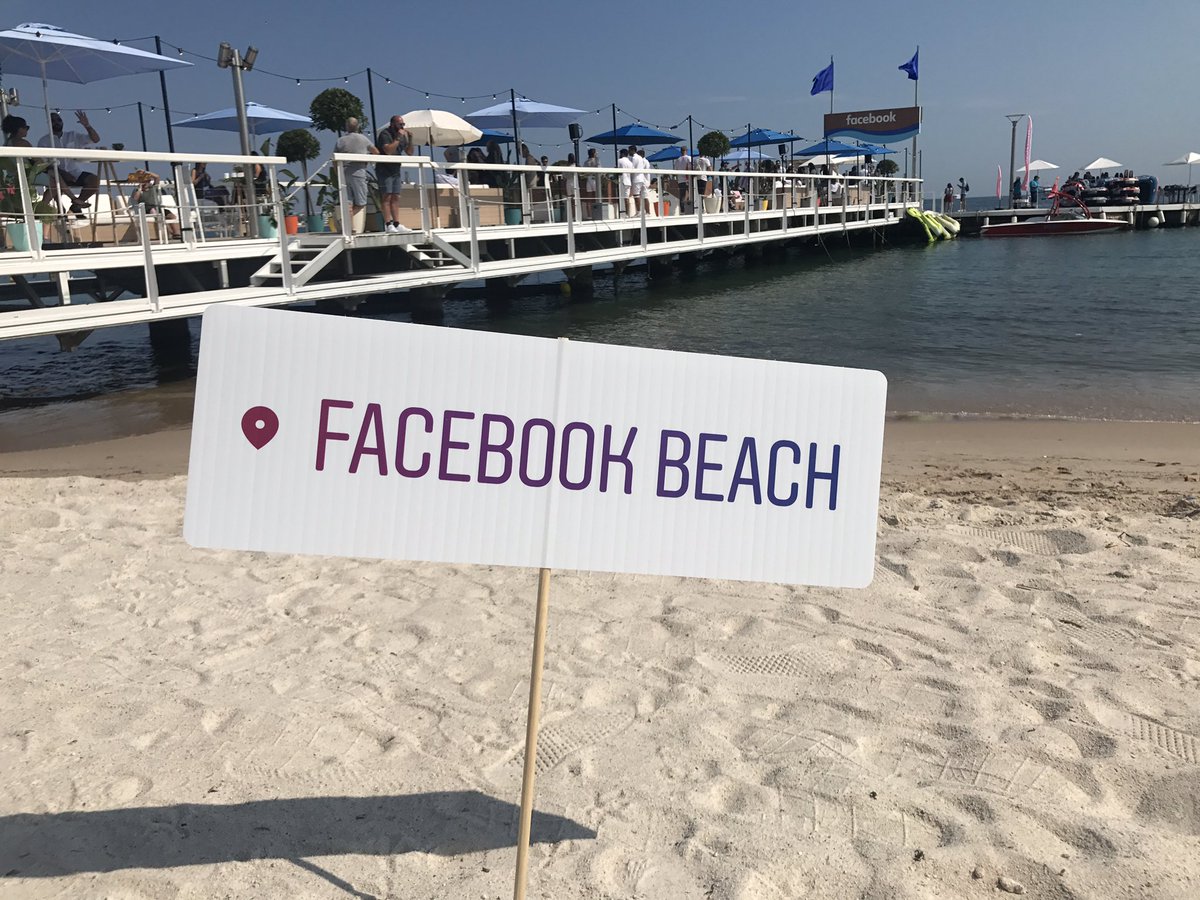 and a swing for boomerang Instagram stories of course!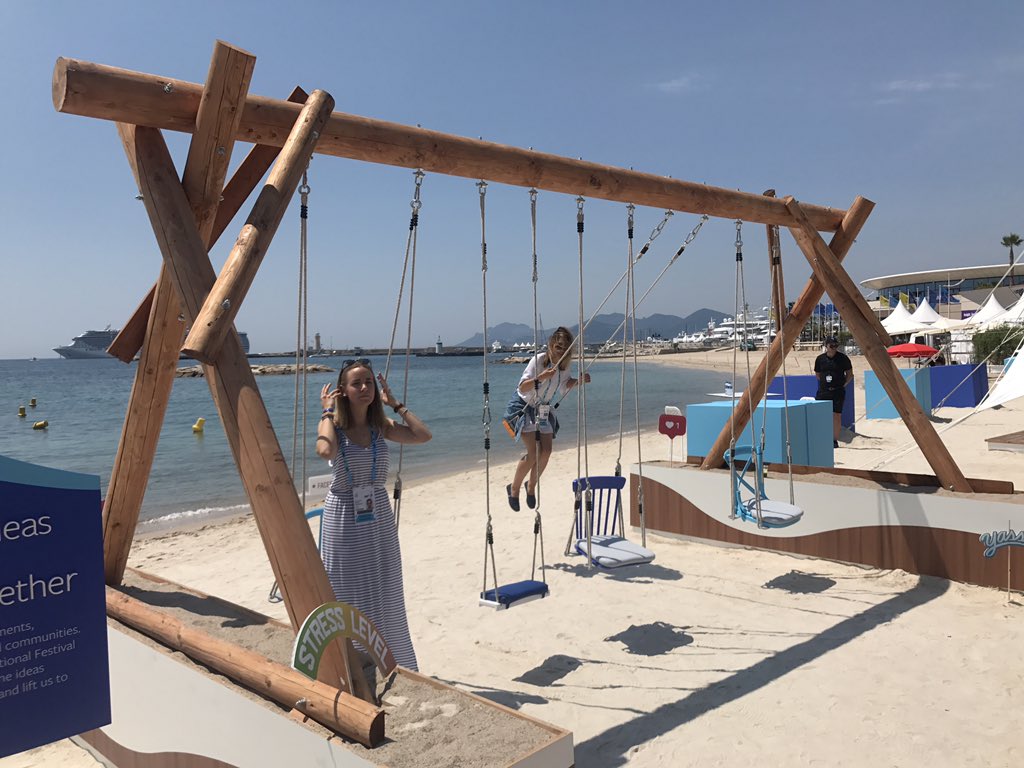 The eatery features an open coffee bar, juice bar, and soda and candy. During lunch: free prosciutto and cheese, salads, vegetable bites, and more.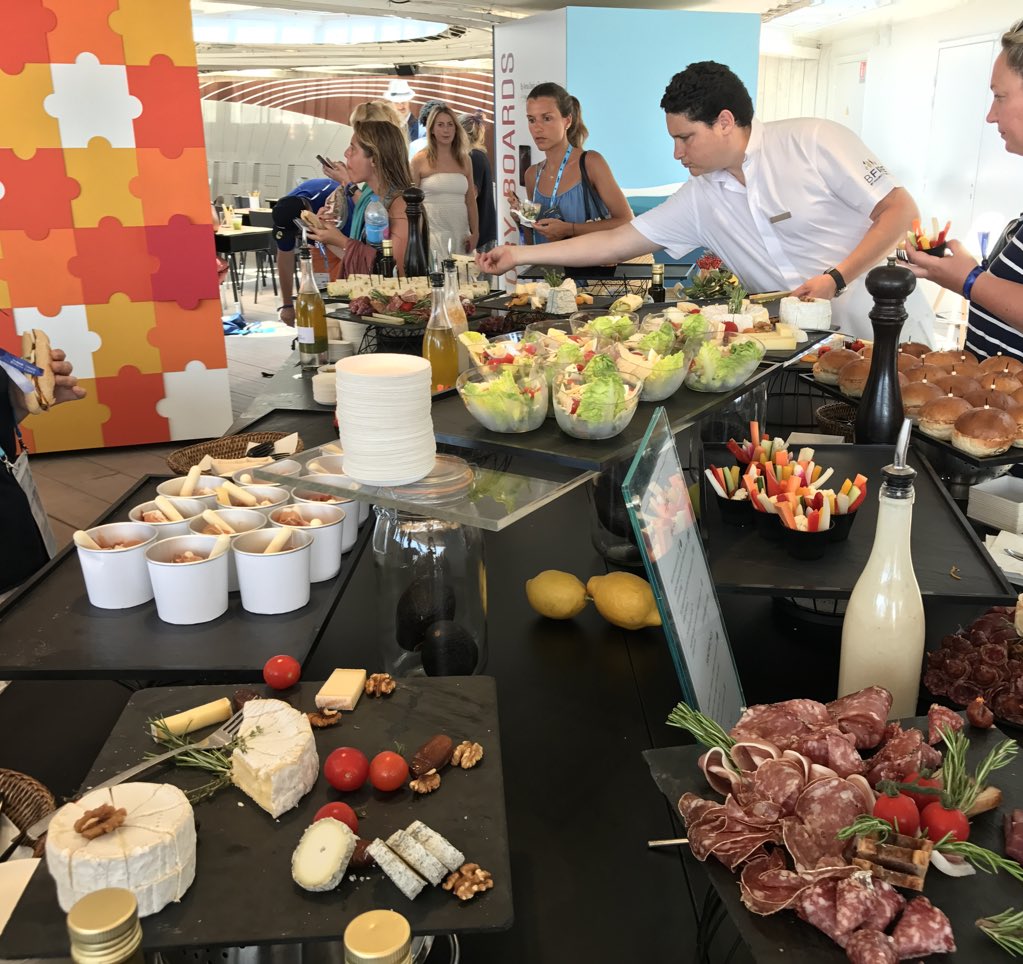 The Arts and Crafts area lets you design and print a button, and use stamps to design your own posts.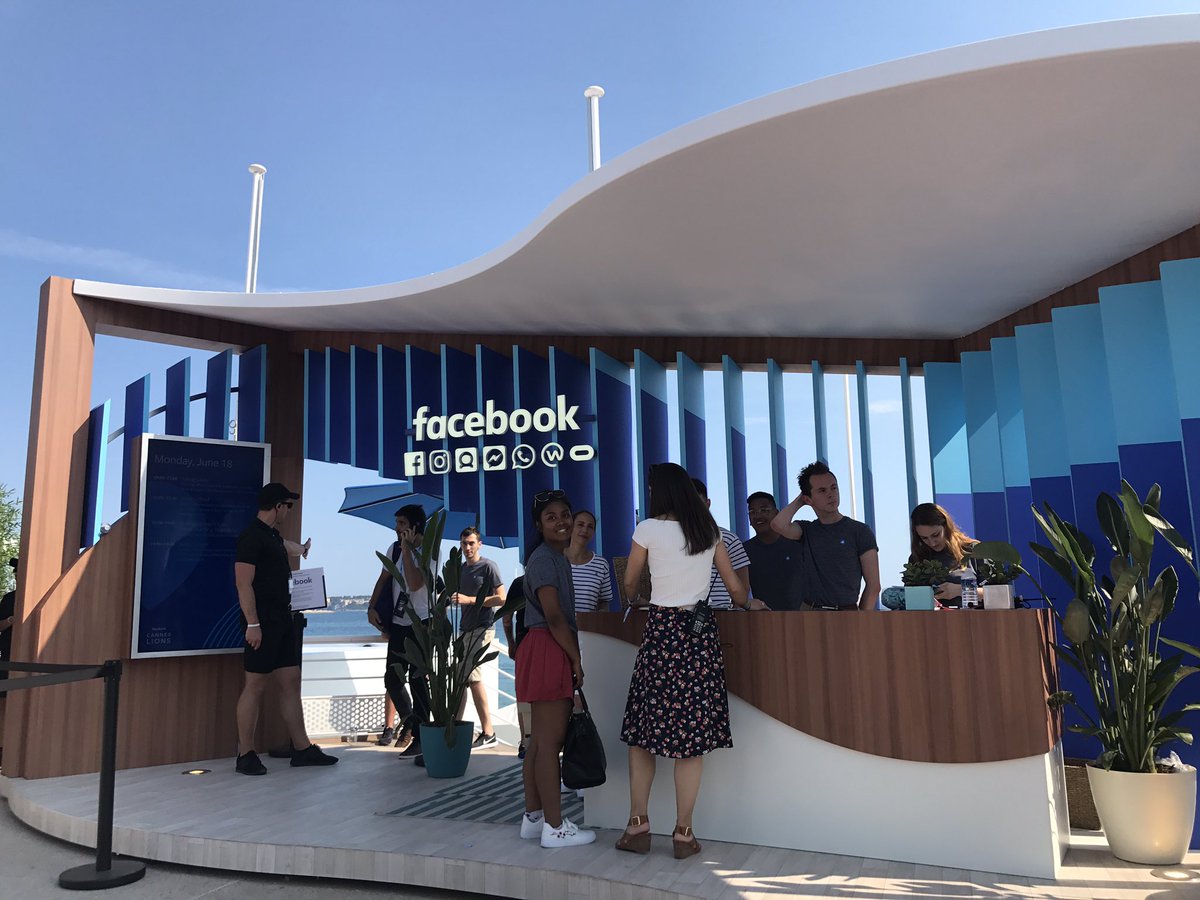 Facebook Beach is free and open to the public when you show up and register. It's located behind the Palais near the beach. The entrance looks like this, above.
Definitely a must during your Cannes Lions visit to see a panel, get creative, and take a break to lounge with free food and drink.