NEW YORK Fashion and tech merged at the first FashInnovation one-day conference held September 12, 2018 during Fashion Week New York. The event featured fashion tech startups, e-commerce, social media influencers, artists and more who discussed how fashion leverages tech to help build brand and sell merchandise at the Helen Mills Event Space.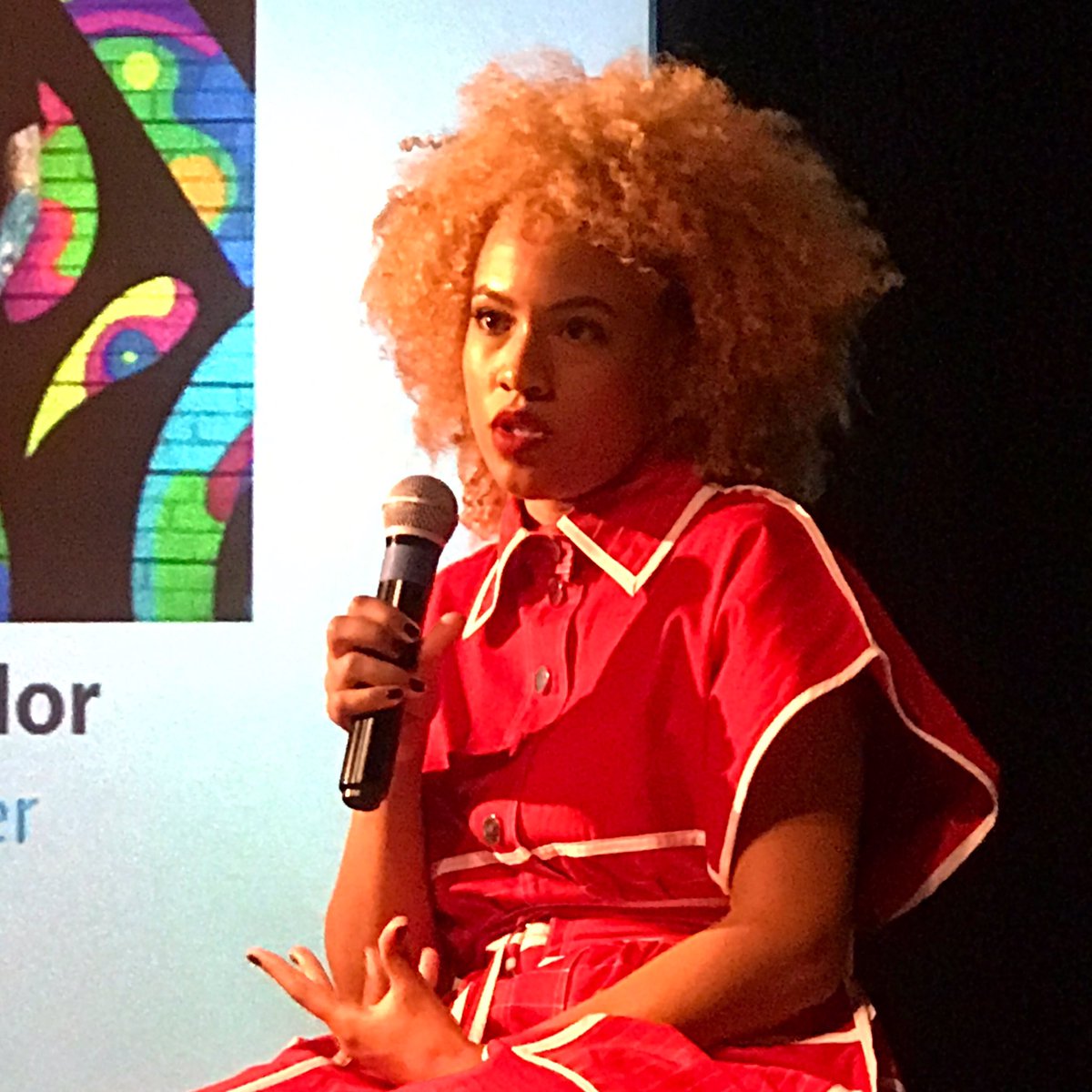 Lil Ezi violinist merges hip-hop and classic
Speakers included: Attendees from NASA, FIT, and IBM; and Ryan Leslie, Arwa Alammari – Ambassador of the Arab Fashion Council, David Meltzer (host of the start-up pitch competition), VP of the State of New York, Liz Bacelar (founder of Decoded Fashion), Timo Weiland, Katherine Keating and Oskar Metsavaht of Osklen.
PANEL HIGHLIGHTS
Fashion Artists and Influencers panel
Always Shake Things Up! Tiltsa e-commerce add-on lets you tilt your phone to add items you're browsing to your shopping cart. Gucci saw classic-hiphop fusion trap violinist Lil Ezi in LA and did a deal. You must be doing something different with a voice to get noticed, stand out and get traction.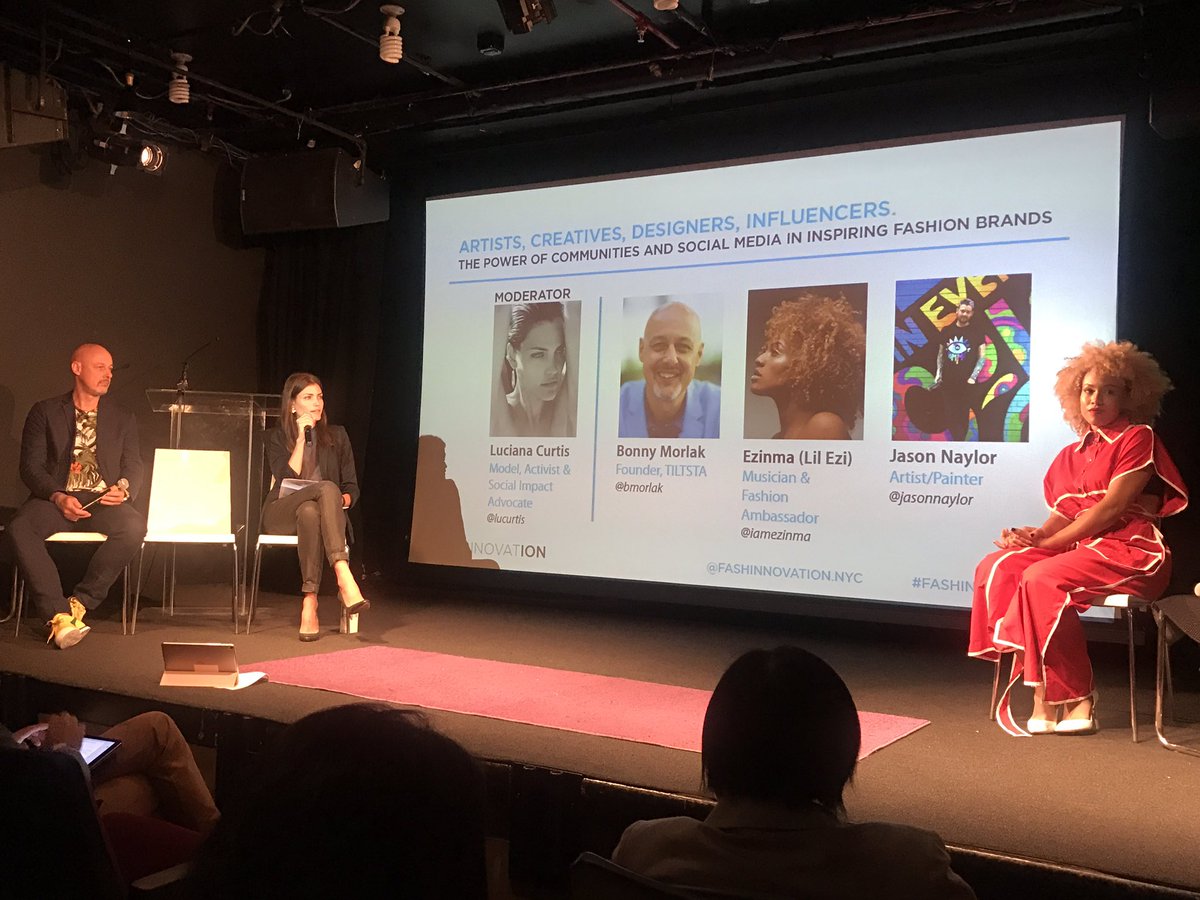 Influencers
The Crunchet team discussed how they partner with influencers at Coachella, festivals, and other big events. Our founder Kevin Winston met with the Crunchet team in the green room before their panel.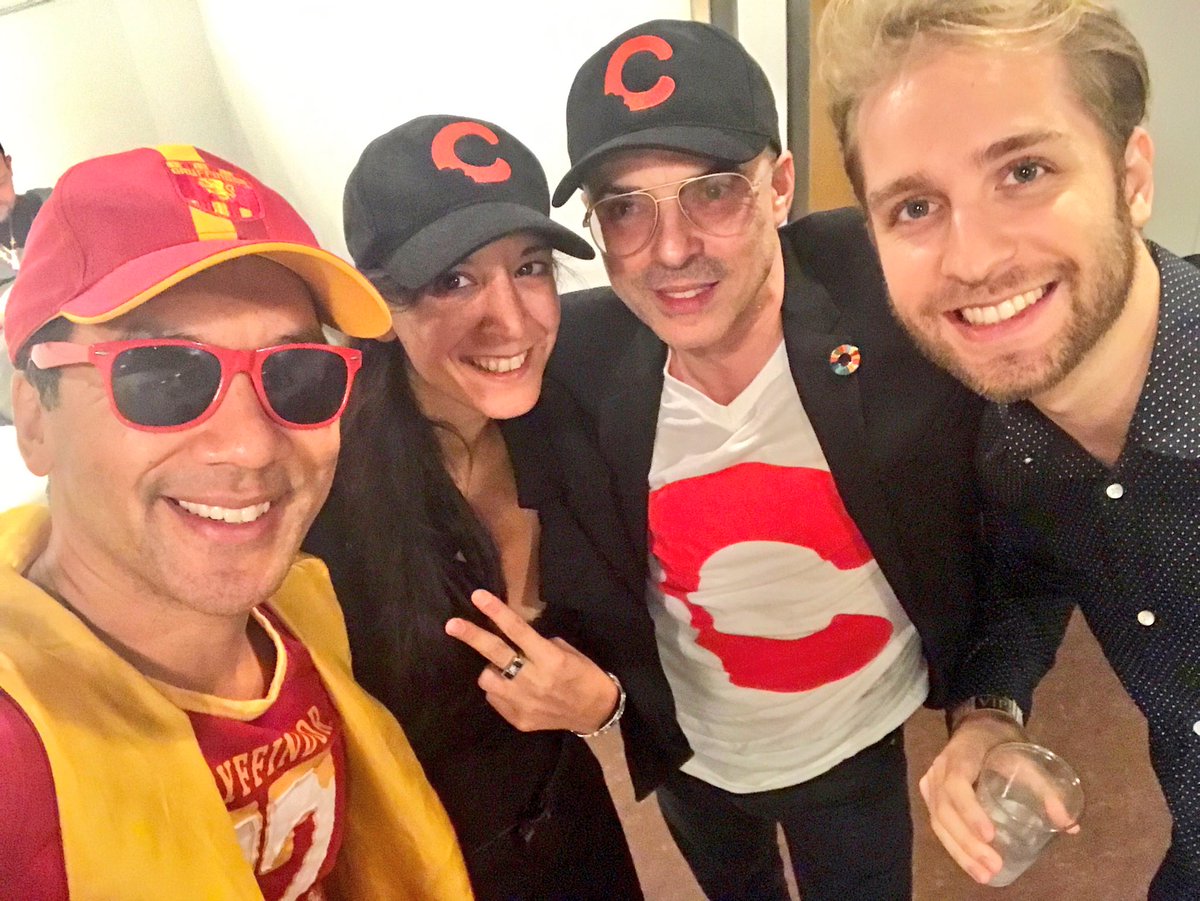 Crunchet is a group posting, storytelling and sharing app which lets you choose content from your phone or any of your other social media accounts to create group posts with your friends. Once you crunch (or post) you can also share the story to your other social media accounts. Your friends can ask to join your crunch, or you can invite anyone following you to join.
The app is especially useful when you're at an event with several friends all over the place, so you can combine posts and see what your friends are doing in real time. Events like concerts, weddings, marches, festivals are a good use case, which is why Crunchet is doing a promotion during Coachella music festival.
We touched based with Crunchet co-founder Denise Holzer to ask about Crunchet and her marketing campaign during Coachella weekend campaign, see our article. 
Retailers and Digital Marketing:
Retailers should focus on one or two main products in their displays in-store, display windows, and online on their website, e-newsletters, social. Avoid temptation to showcase everything – too much clutter. Focus on few new, trending, unique products, said Ryan Leslie and Jon Harari.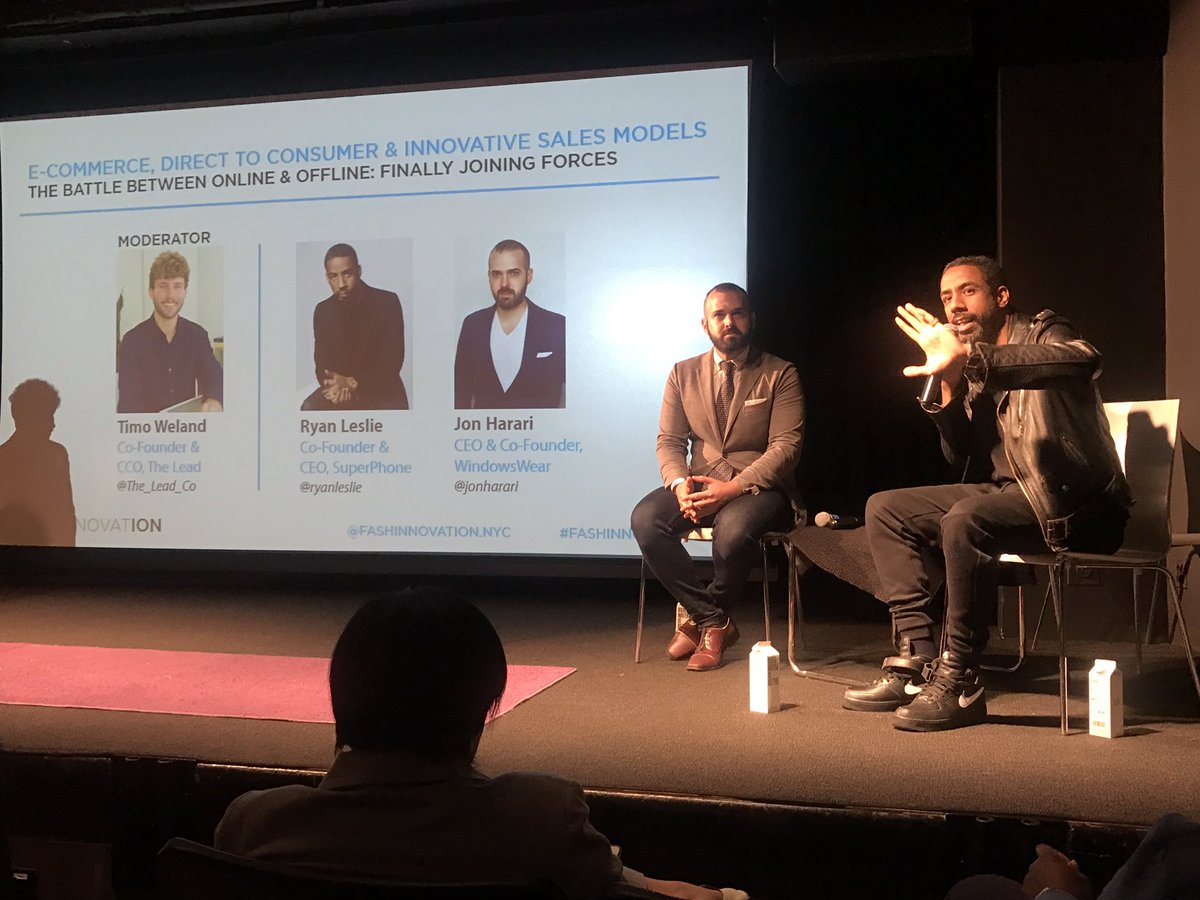 E-commerce retailers use email, texting, direct social media to create custom online direct-to-consumer experiences said Ryan Leslie and Jon Harari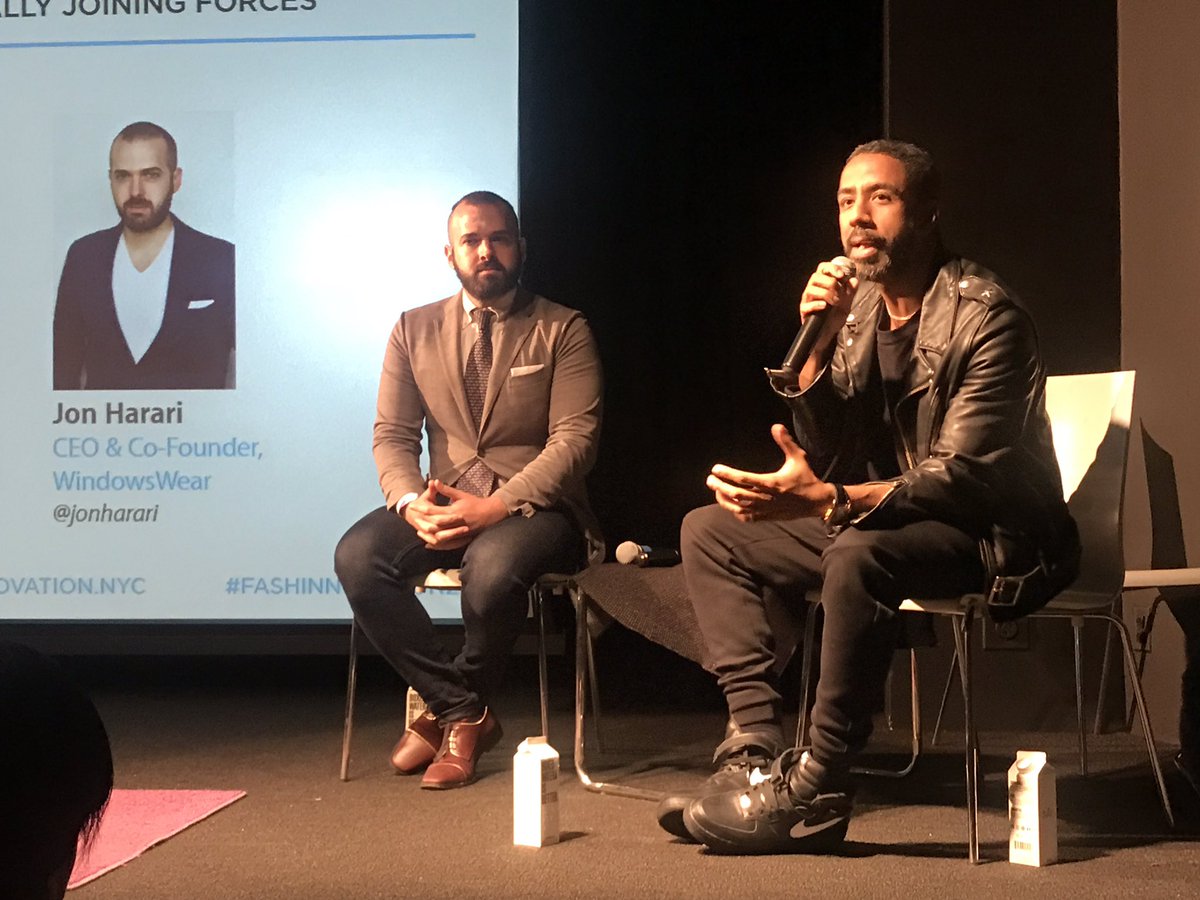 A fashion installation was presented by Layana Aguilar (Project Runway designer).
Performances by Heather LaRose and Ezinma (Lil Ezi) – violinist for Beyonce – entertained the guests.
A piece of art was created throughout the event by street artist/creative director Jason Naylor – in which proceeds (through a current online auction), will be donated to Open Style Lab.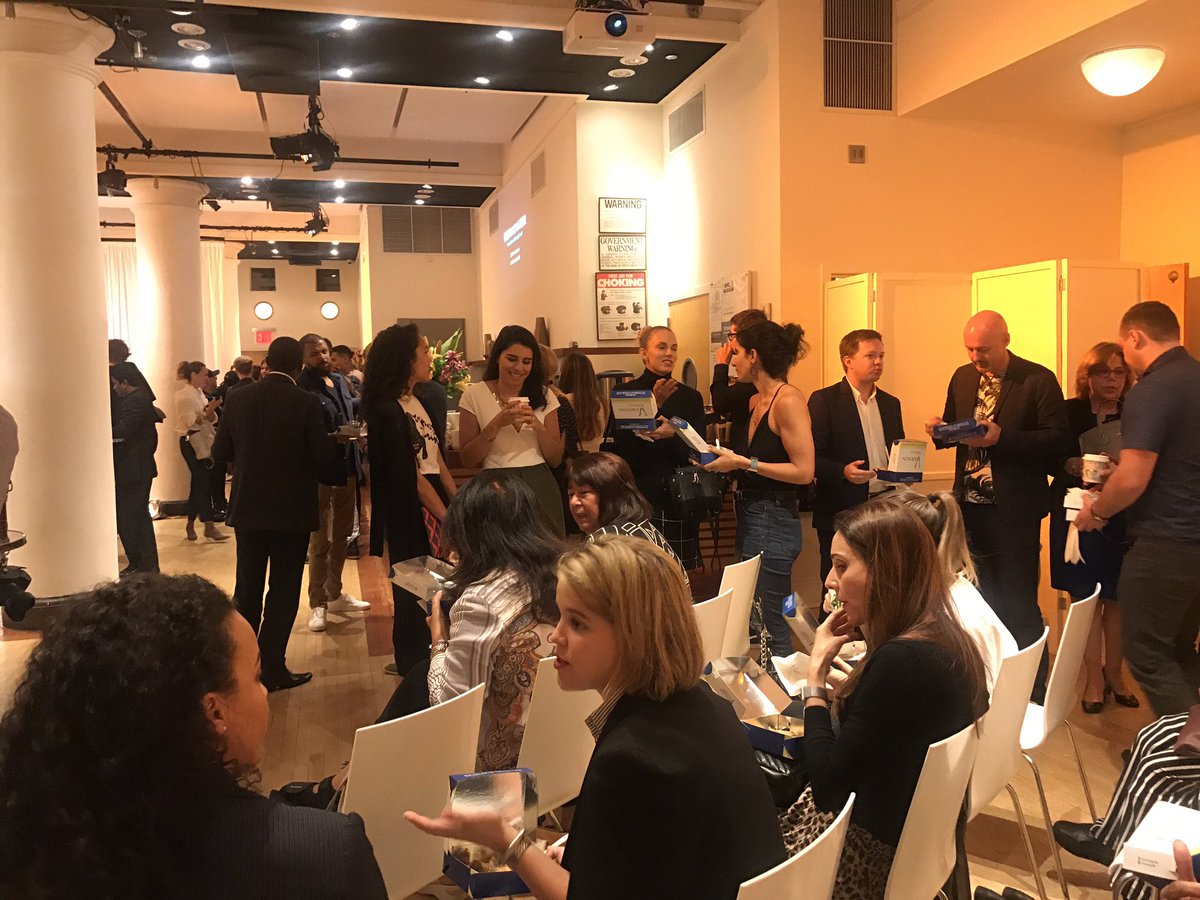 "Technology is changing fashion through innovation. From how clothes are used, to how they are made, computing power is reshaping the industry – AI technology, NASA inspired textiles, GOOGLE engineered jackets, sustainable materials, etc. FASHINNOVATION will be facilitating conversations between fashion & technology through cutting edge content, so that we keep evolving" says Co-Founder Jordana Guimaraes.
The next FASHINNOVATION event will be February 15th, 2019 – during New York Fashion Week. Details  www.fashinnovation.nyc.
Thanks Vernon Grille for the yummy Mediterranean box lunches!