Disney Star Wars partnered with an augmented reality company to send fans on a Labor Day weekend scavenger hunt to thousands of retail locations nationwide to take photos or videos of more than 15 characters, including BB-8, R2-D2, C3-PO, Stormtroopers, hologram Rey and Kylo Ren, and more.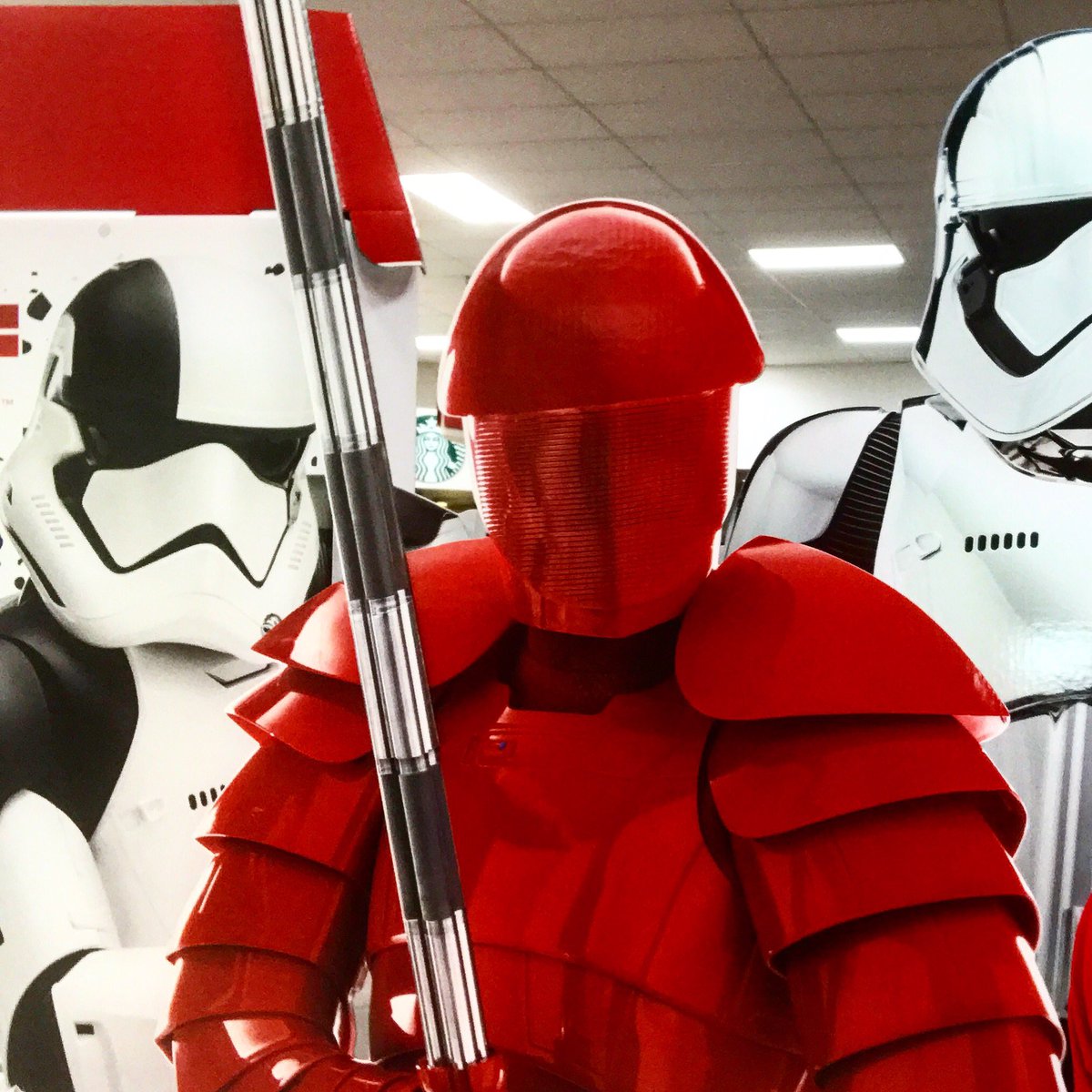 The Find the Force game is like Pokemon Go for Star Wars. Fans can download the Star Wars app, and open up the Find the Force scanner to scan character posters at retail locations to unlock five characters per day for three days. Unlocking a character reveals a looping hologram video, that you can take photos of our record video of.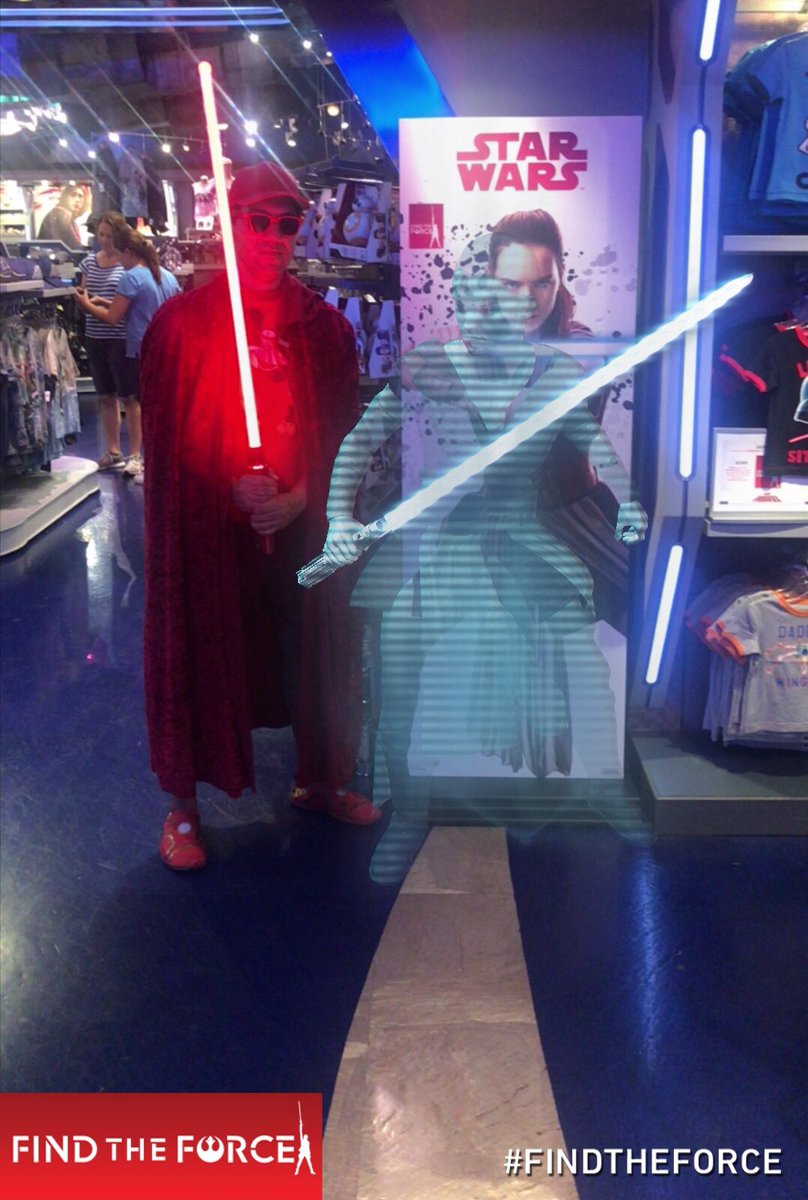 At midnight, the poster codes switched automatically to unlock five new characters, without having to change the posters. Fans were encouraged to post their photos and videos of the holograms wth #FindTheForce and #Sweepstakes on Twitter and Instagram to enter the sweepstakes grand prize: A trip to the Star Wars: The Last Jedi premiere.
The 15 characters release by day were:
– Friday: Praetorian Guard, Chewbacca, BB-9E
– Saturday: Hologram Rey, Hologram Kylo Ren, BB-8, R2-D2, C3-PO
– Sunday: Maz, Captain Phasma, Admiral Akbar, Stormtrooper, Porgs
The promotion was an excellent way to drive foot traffic into stores each day to get new characters. Unlike Pokemon Go, which drives traffic to digital PokeStops for information / artistic value, fans went to retail locations. No purchase of anything was required to scan holo characters, but many customers purchased additional items while in the store.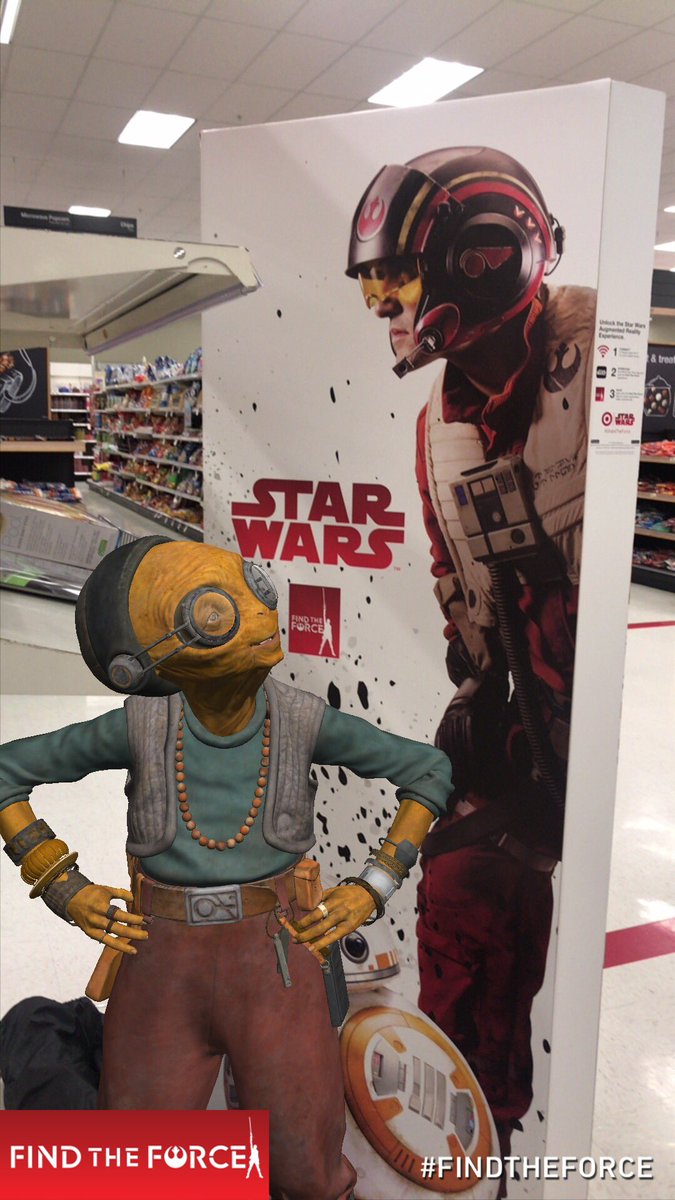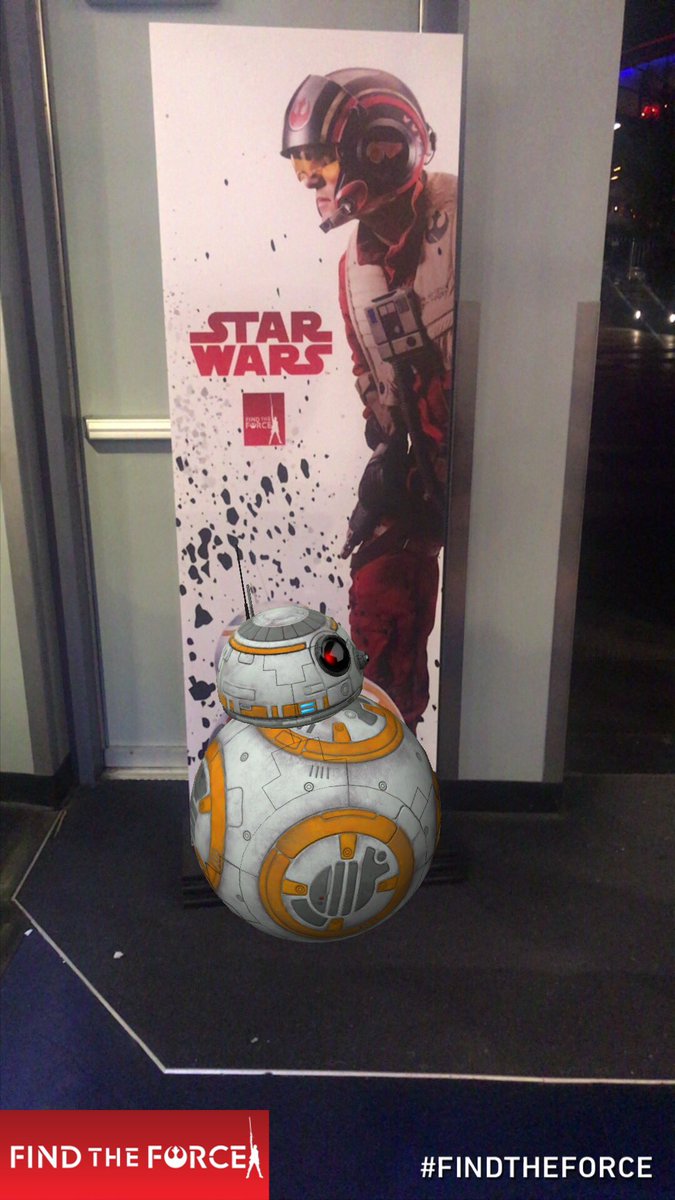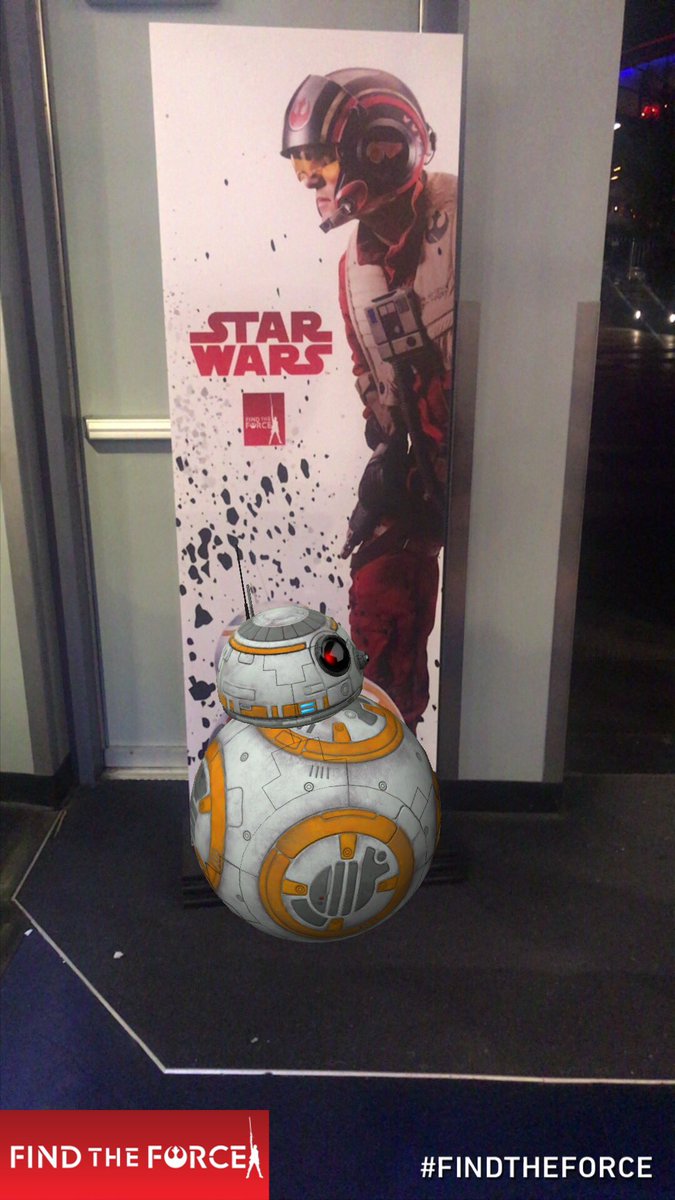 The scavenger hunt was part Find the Force promotion that kicked off on Force Friday II before Labor Day. Force Friday is the annual event celebrating the midnight release of new Star Wars merchandise at Target, Wal-Mart, Best Buy, Toys R Us, Downtown Disney and dozens of other retail locations.
Our founder Kevin Winston went to Toys R Us for the midnight release, where he was interviewed by SyFy reporter Ernie Estrella doing a story on the midnight Force Friday rush. See his SyFy article