Carrie Fisher plays Leia with dignity, wisdom, power and authority in Star Wars: The Rise of Skywalker.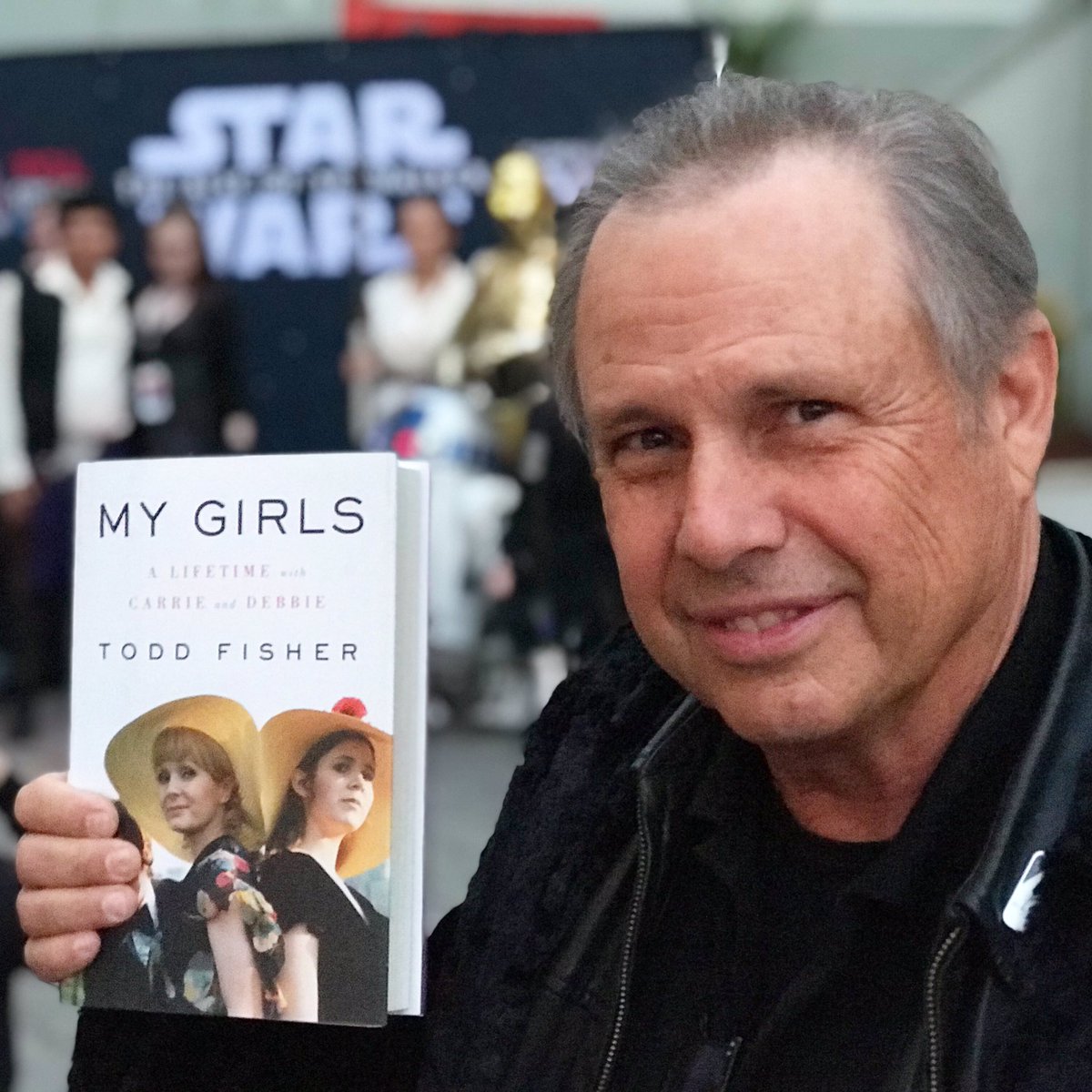 To commemorate her legacy, her brother Todd Fisher has released a one week pop-up museum of her Star Wars memorabilia at the TCL Chinese Theater lobby.
The pop-up launched on opening day of the Star Wars film, with a ribbon cutting ceremony just a few hours before the 6pm First Screening on Thursday December 19.
Todd met with fans at the 6pm screening, and signed copies of his new book "My Girls," about living with both Carrie Fisher and their mother Debbie Reynolds.
Todd describes creating the pop-up to honor his sister, and his book in this interview from opening night, courtesy Bionic Buzz video.
The pop-up museum collection includes a few dozen pieces including:
Carrie's directors seat from the set of Star Wars.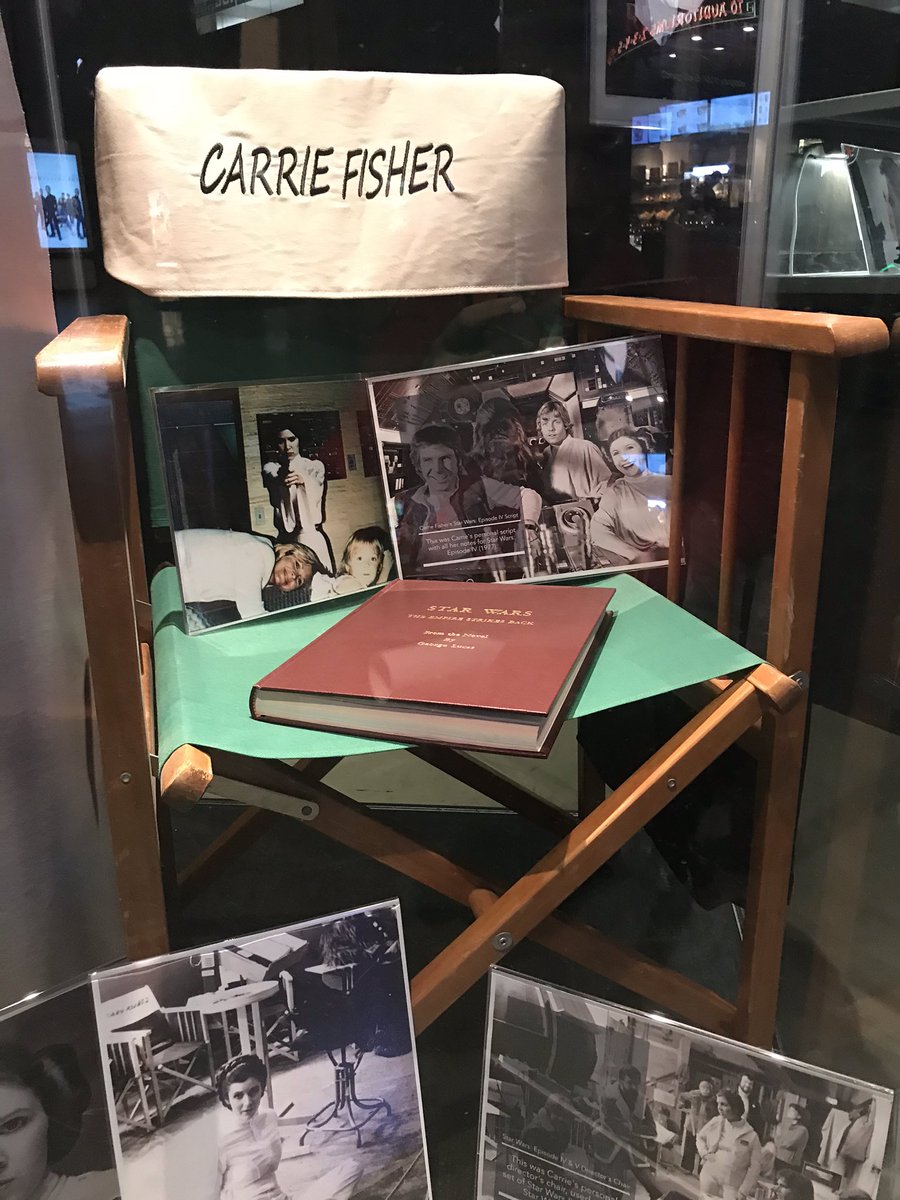 Yes, that's her Empire Strikes Back script on the chair.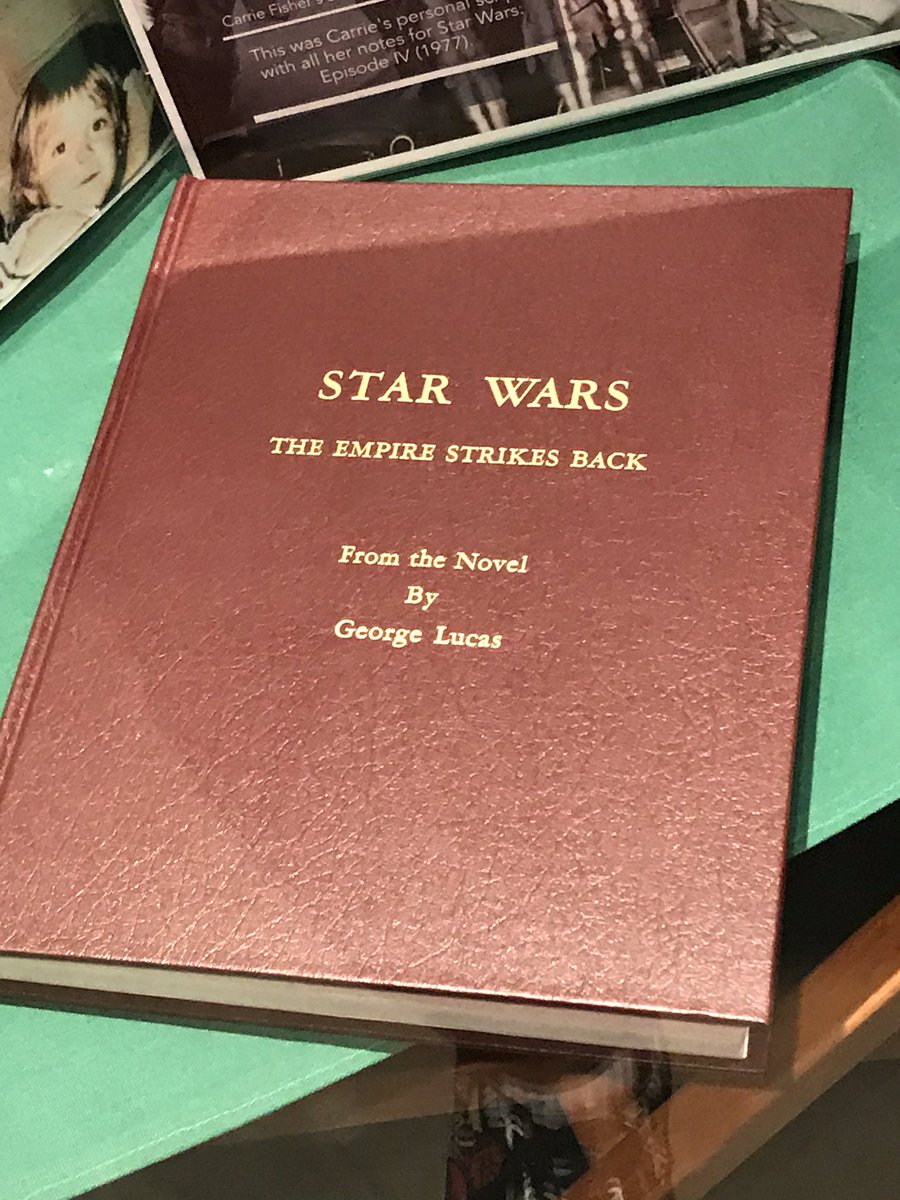 Her blaster, lightsaber, and other weapons.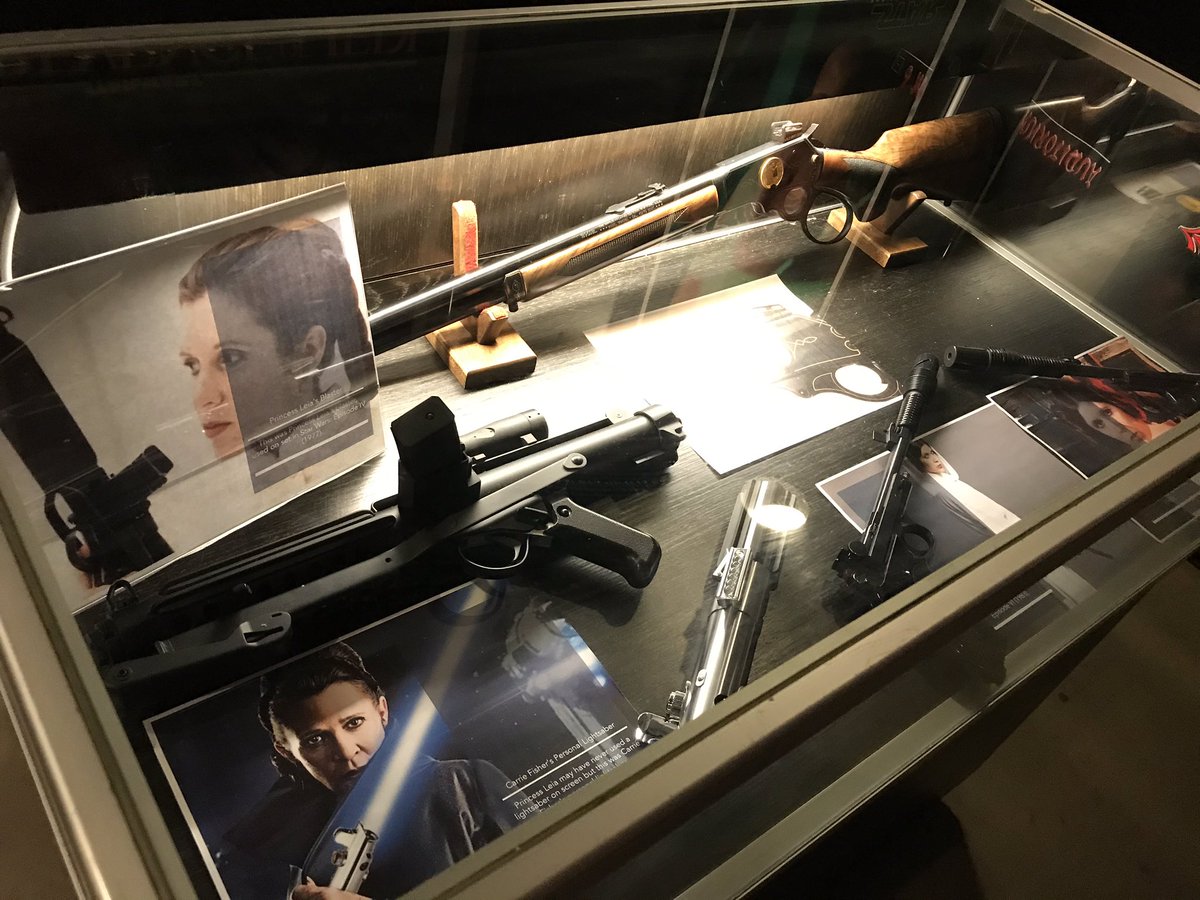 A princess with a blaster was very new in 1977, and shows her character's take-action, and not waiting to be saved.
Leia with blaster model figure is part of the collection.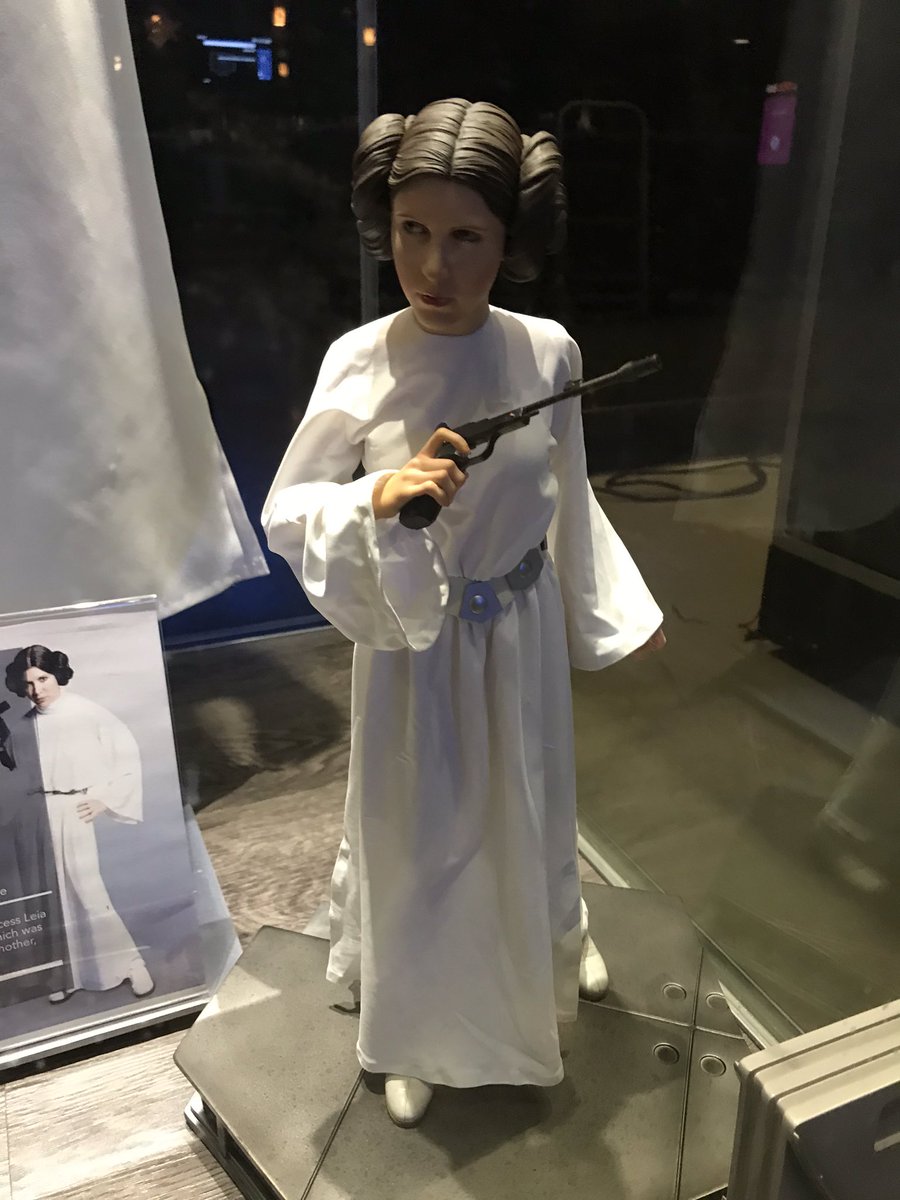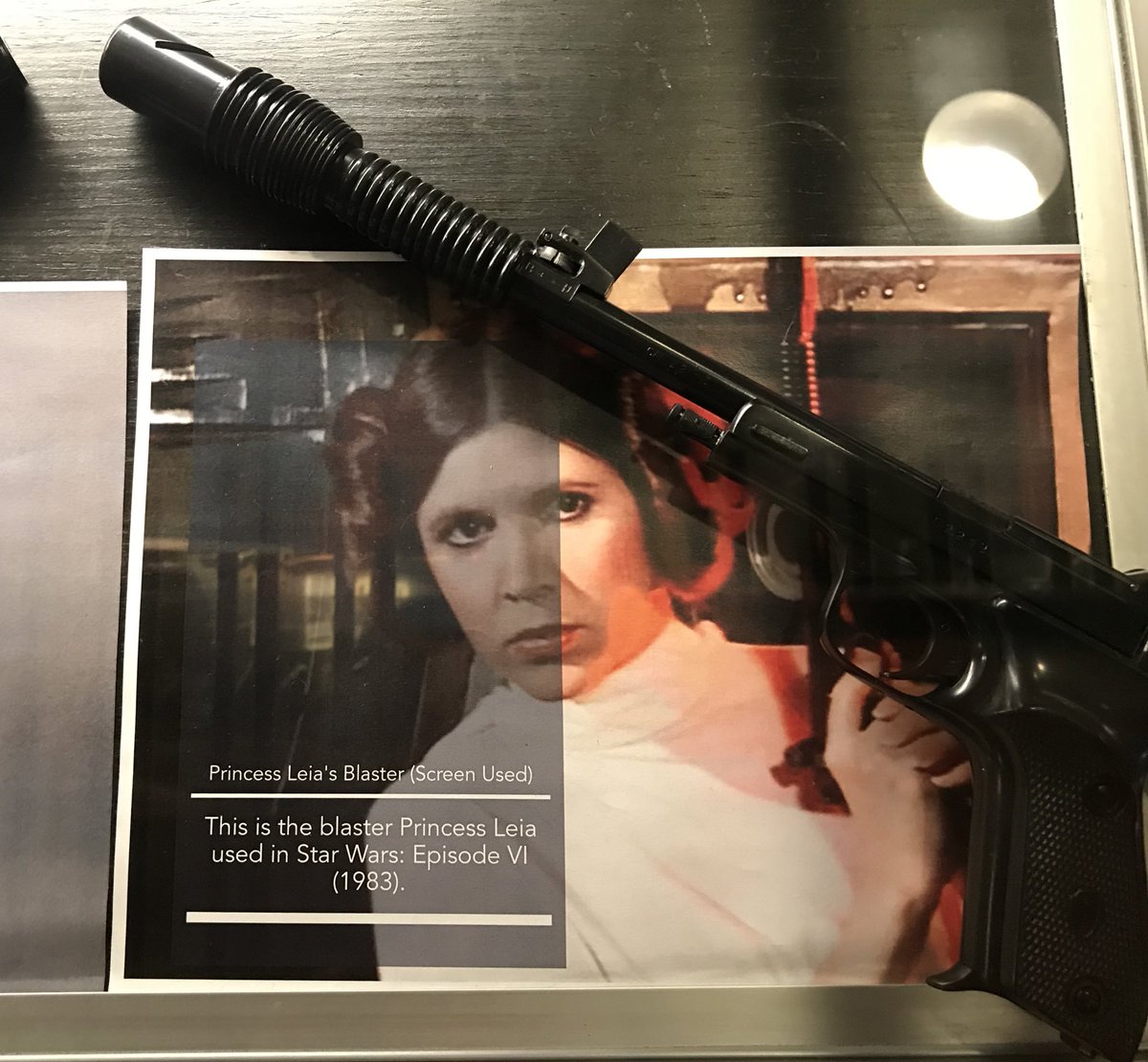 And her iconic white dress is here too.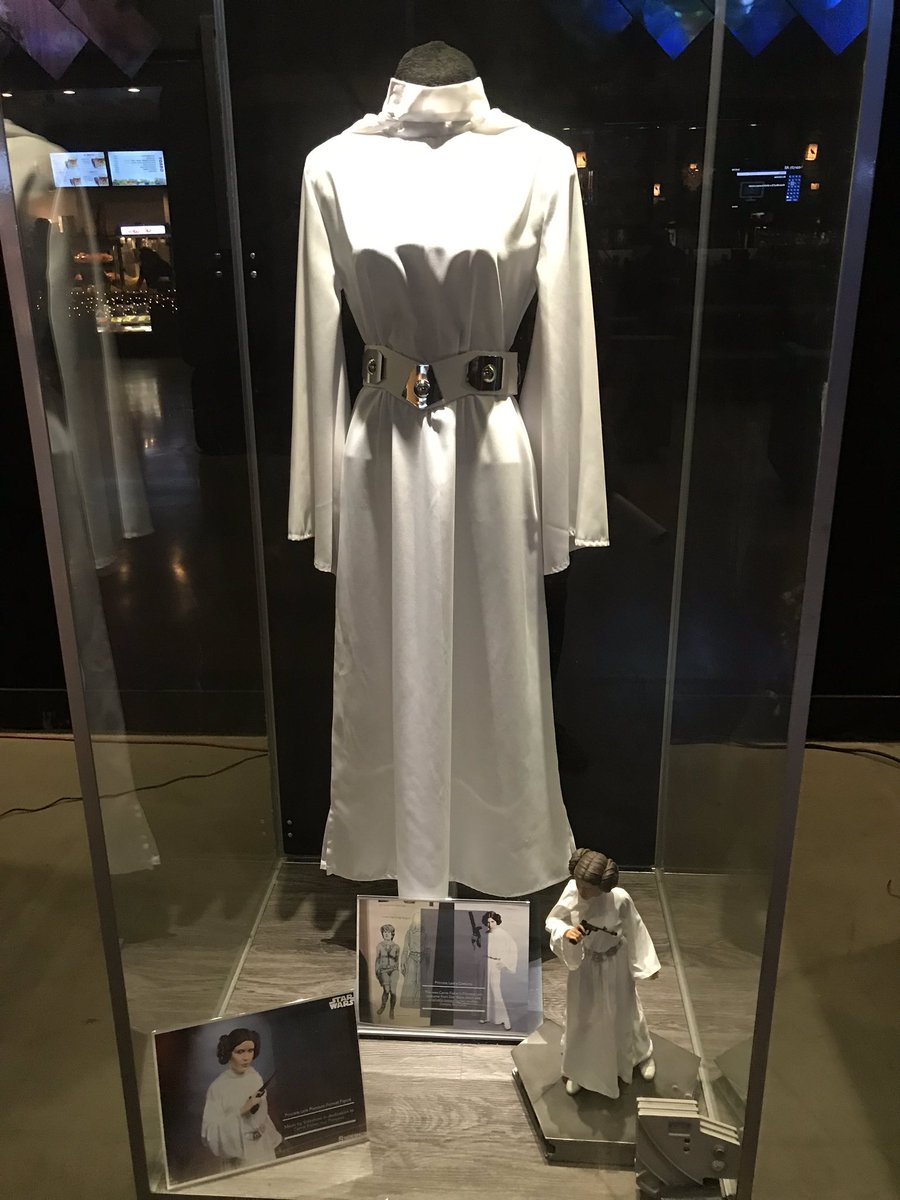 Classic action figures.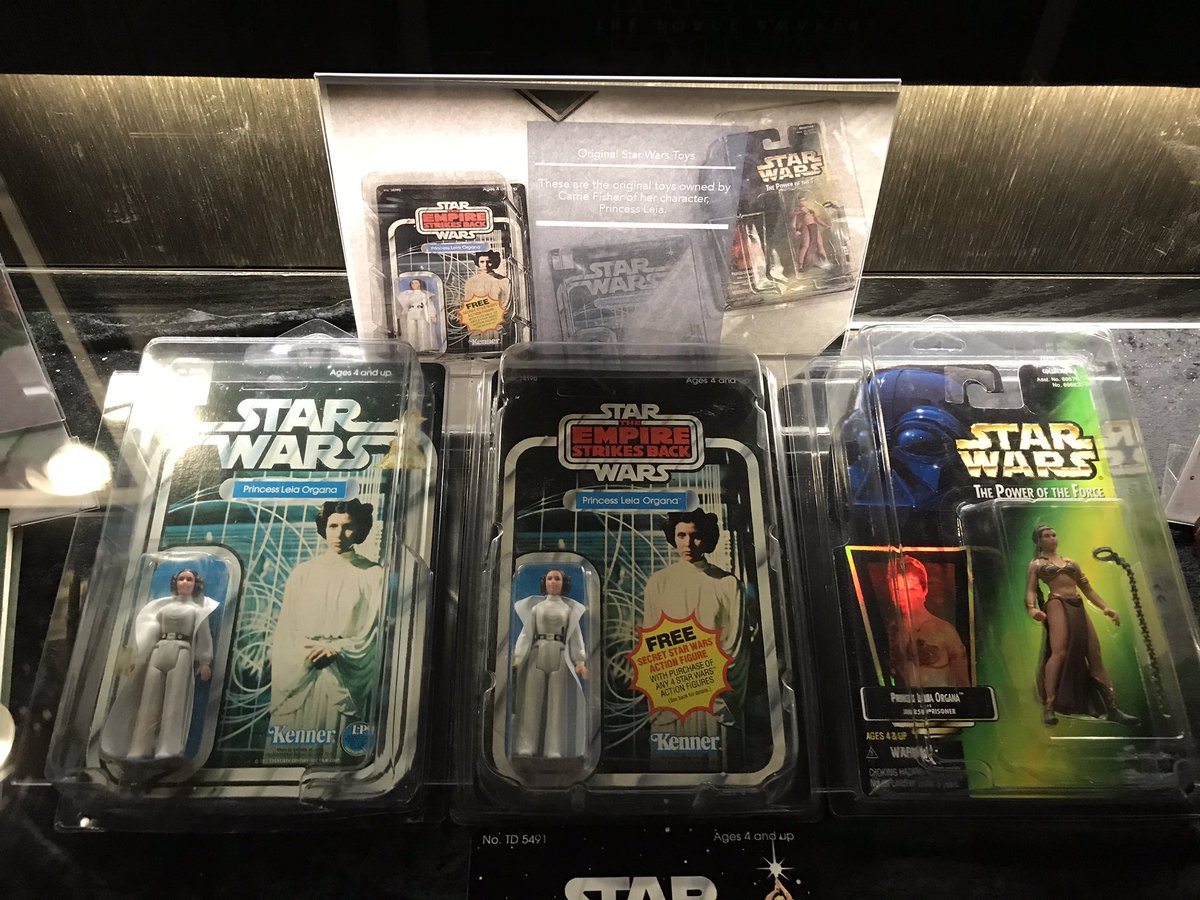 Her signed poster from Force Awakens.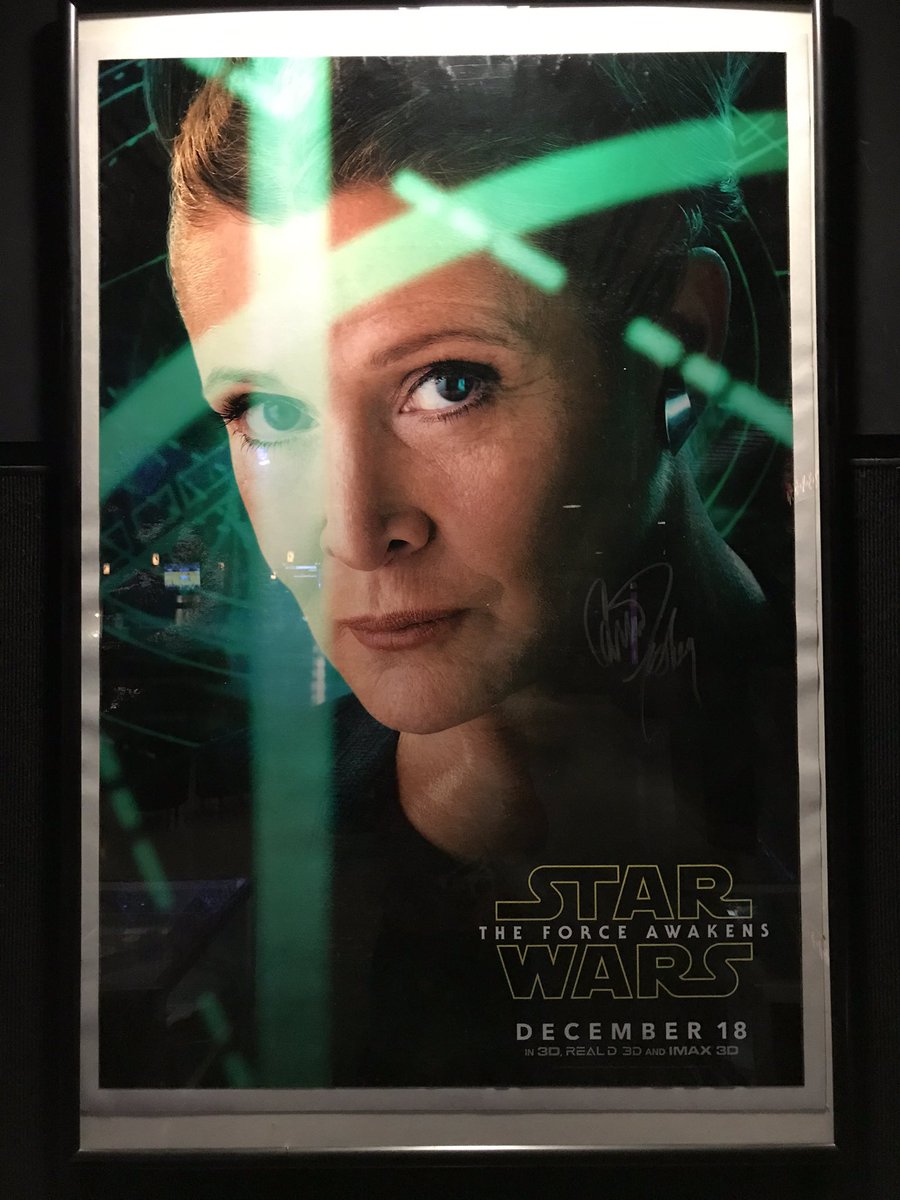 The pop up museum is free with a TCL Chinese Theatre movie ticket. It's located in the Chinese 6 lobby upstairs.  Look for this sign.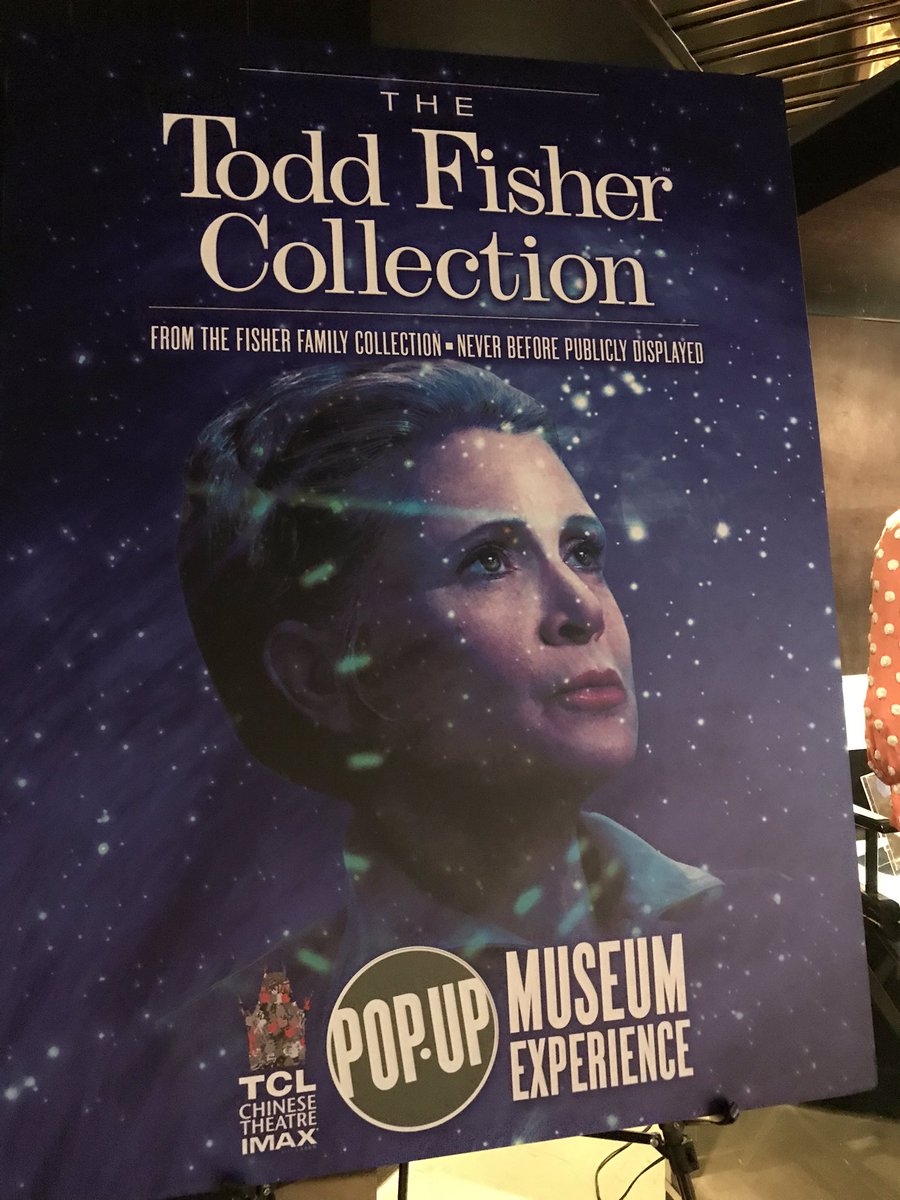 Todd took pics with fans who are diehard fans of Carrie Fisher and Leia, including one who dressed up as Leia to the buns.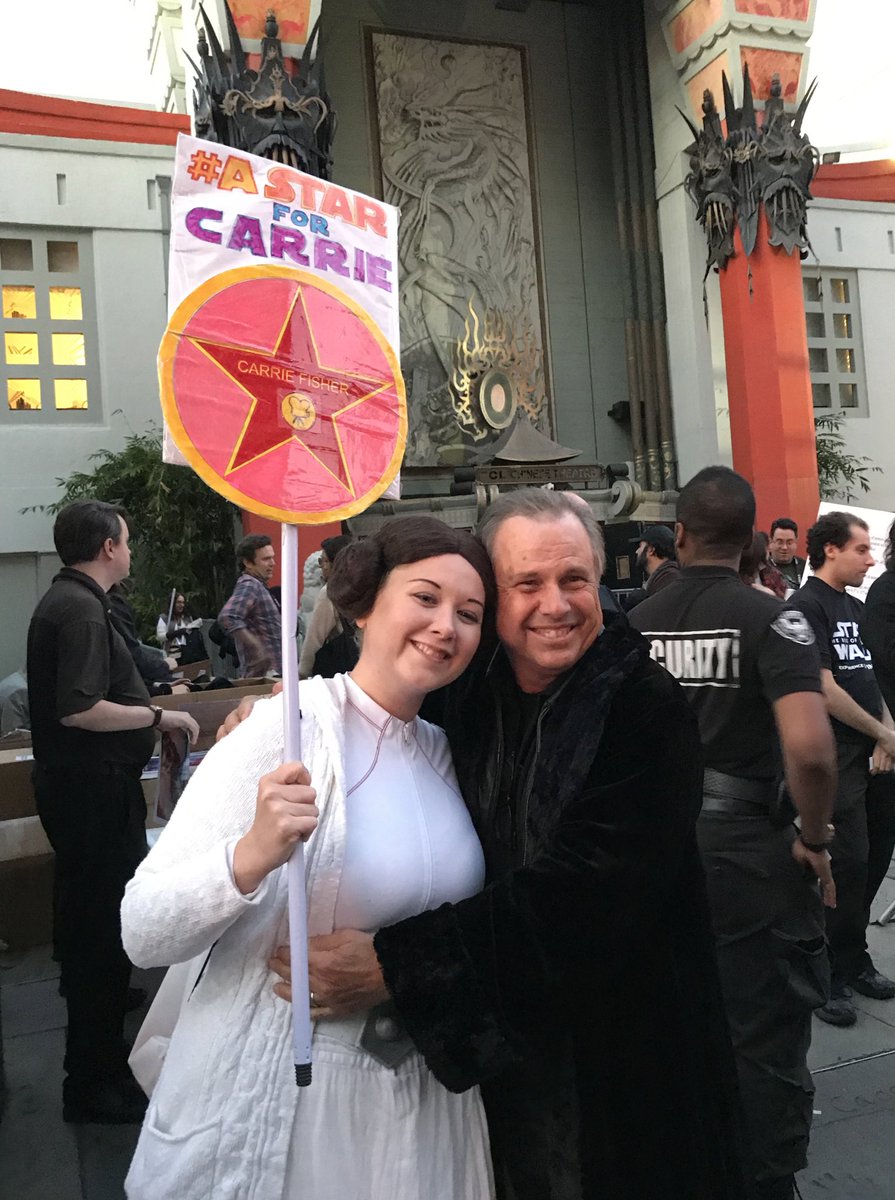 He also took pics with a fan who had just tattooed a photo of Leia onto his chest a few hours beforehand. Still fresh.