Virtual kitchens, hot chicken, healthy-food seeking algorithms, and maximizing revenue and orders per month are trends discussed at our Digital LA – Food Startups panel with founders and executives of Ordermark, ChowNow and EatID at Ordermark's new HQ in Playa Vista.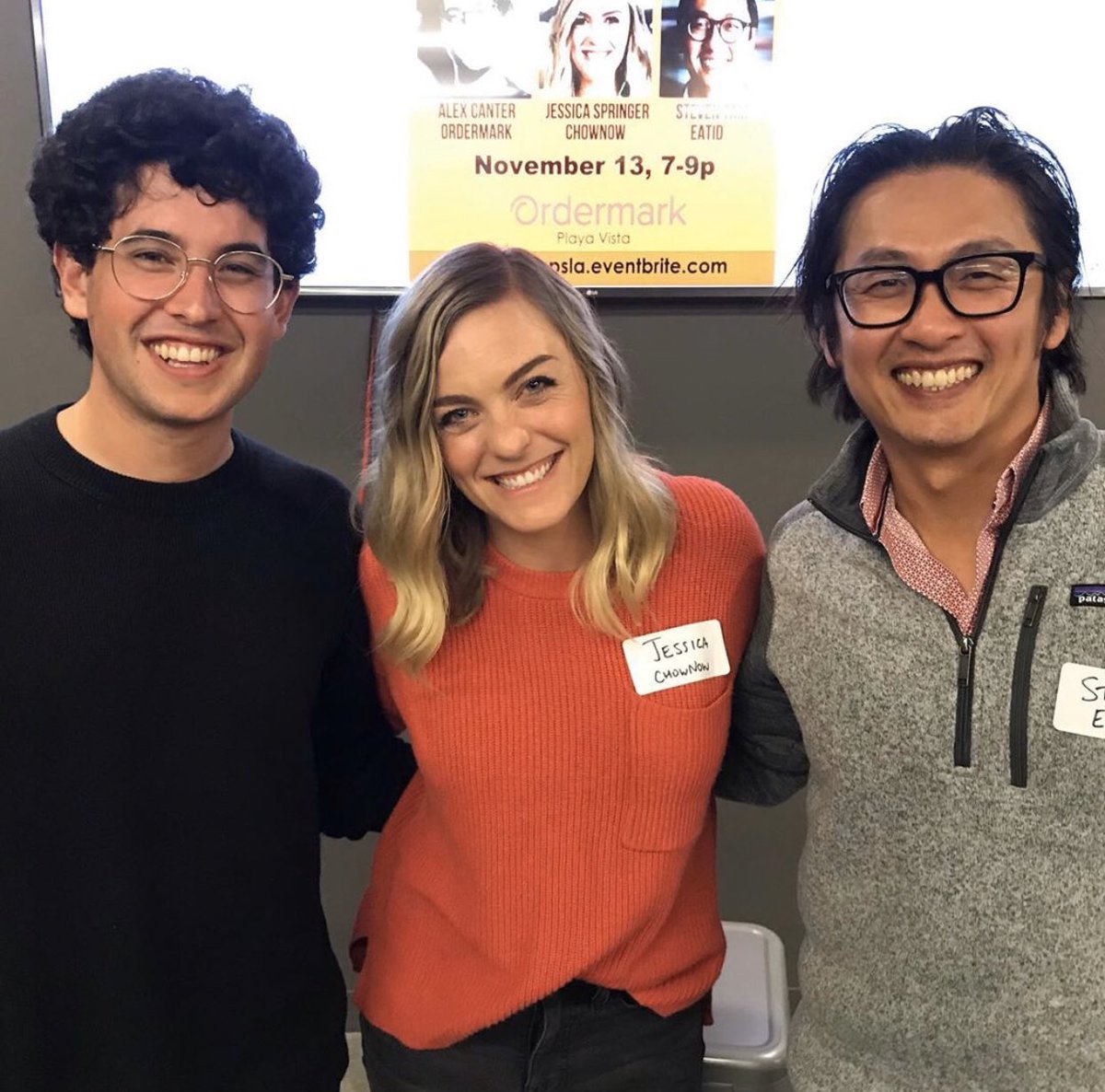 Speakers shared their trends in startups in this Facebook live video from the panel. Pics in our Facebook photo album.
TRENDS in FOOD STARTUPS
1. B2B. Whereas a first wave of food startups in LA of a few years ago focused on B2C consumers, there's a new focus on B2B, which investors and VCs have been favoring over B2C. The B2B startups on the panel focus on improving online ordering efficiency, and AI ML food recommendations based on dietary restrictions.
2. Virtual Kitchens. Virtual kitchens or restaurants have no physical locations, but exist only as online restaurants. Orders are filled by chefs or caterers without physical locations, and then delivered. Alex said that his teams can observe trends in ordering across multiple platforms. His teams noticed that hot chicken was trending, and has on-boarded virtual restaurants with chefs in cities that don't yet have physical hot chicken restaurants.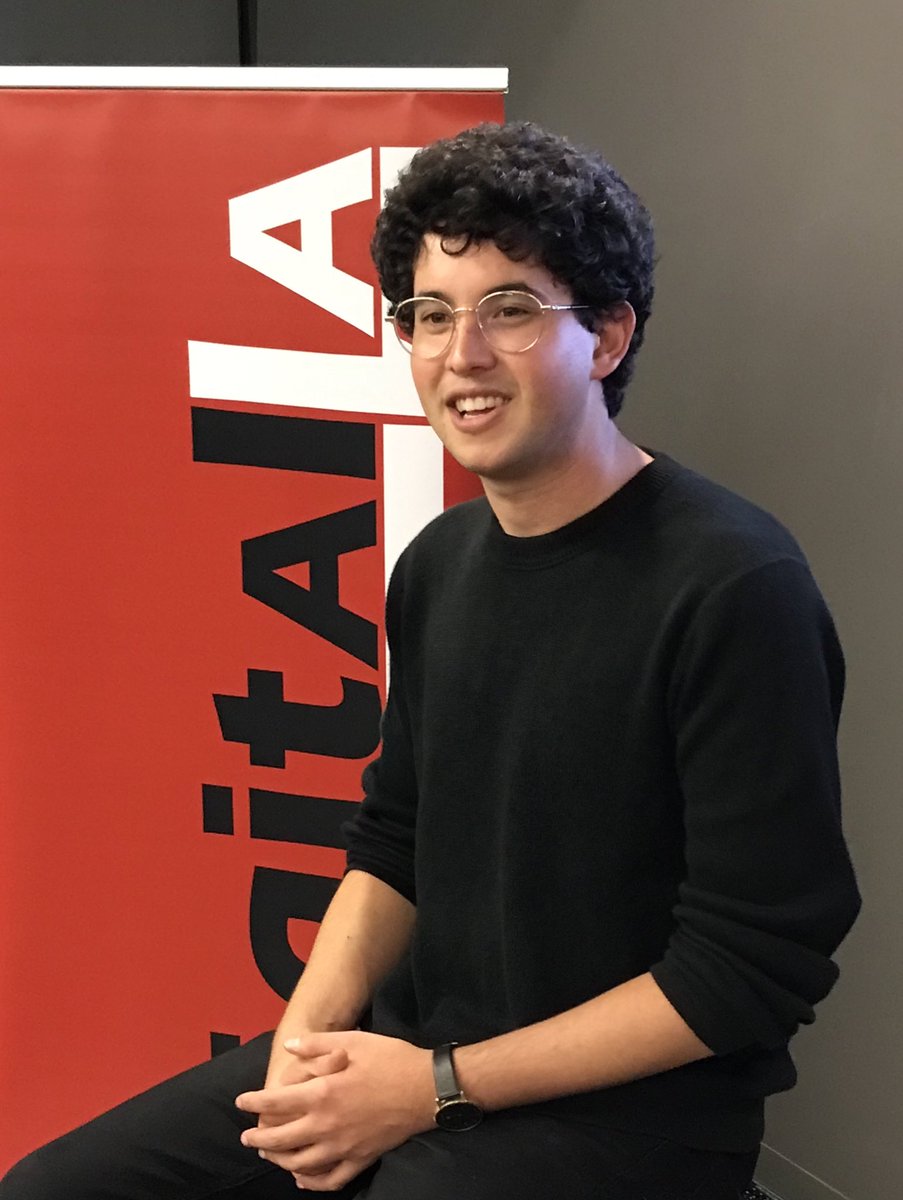 3. AI and ML. With all the food ordering data online, use AI and ML to identify food trends and preferences, and then optimize for that. For example, EatID uses algorithms to find out what foods you tend to order, and then recommends other restaurants or menu items you may also be interested in, said founder Dr. Steven Tam.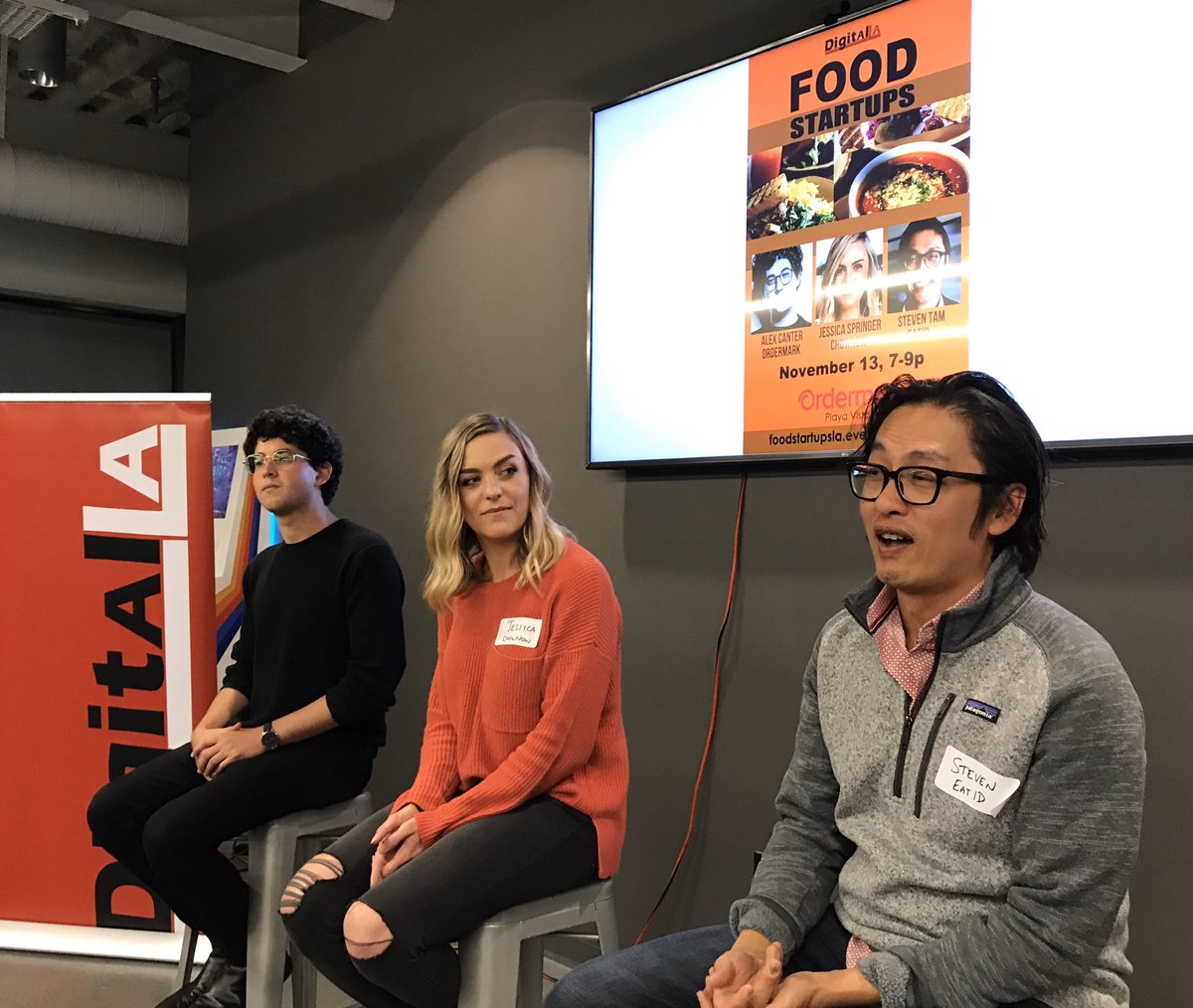 4. Provide Excellent Service and Data. After you onboard a new restaurant onto your platform, you have 90 days to show them your excellent customer service by responding to their requests in less than a day, providing them with metrics, and more, said Jessica Springer of ChowNow. If you don't show them love within the first 90 days, they are more likely to drop off.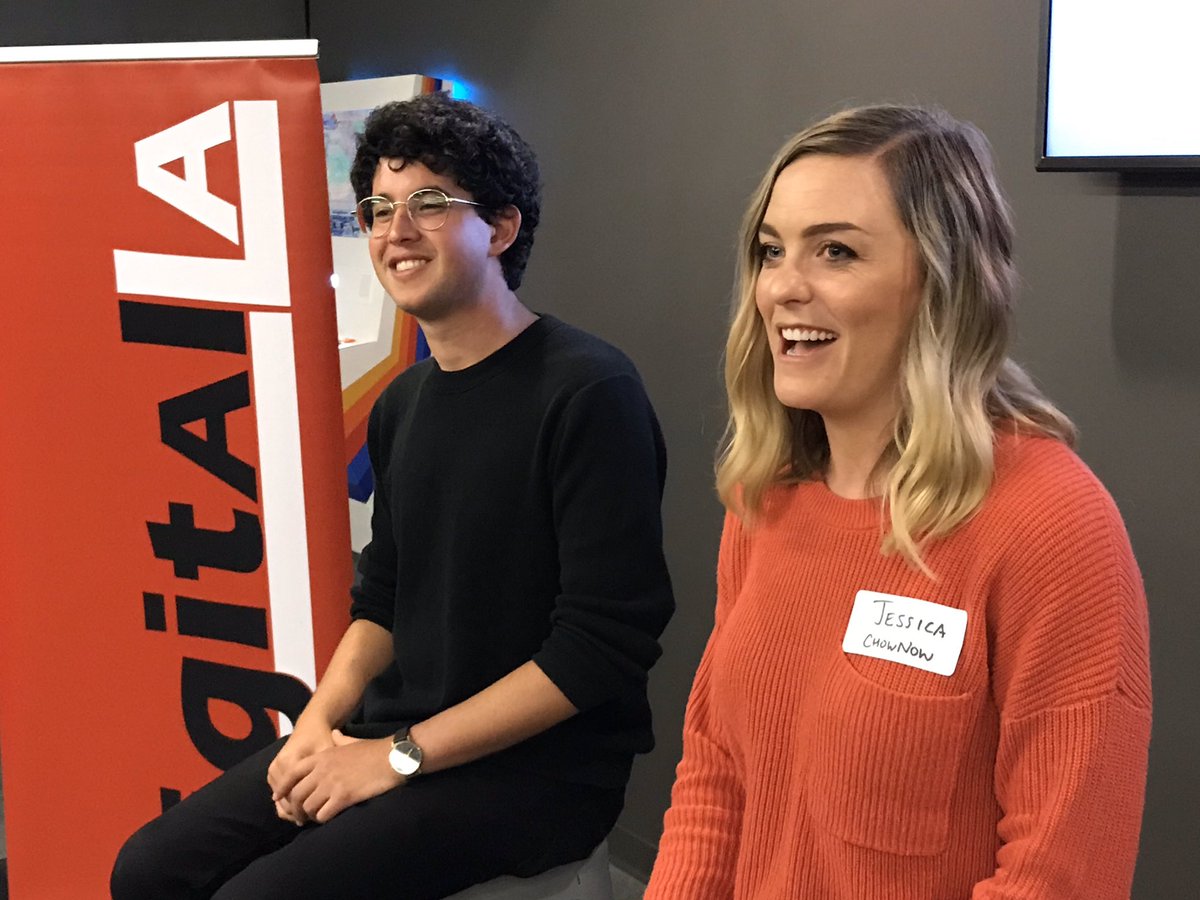 5. Optimize your Menu. Optimize your online menu – it shouldn't be everything in your brick-and-mortar restaurant menu. Focus on your most popular menu items, items that "travel well" (pizza, Chinese food), and items that don't disintegrate as they cool off. Also, always offer upsells, like avocado for an extra $1, or "Do you want to add a drink to your order," which consumers usually add. The small upsells add up.
6. Be fast. Food delivery must be fast within: 15-25 minutes. If your food delivery is 45 minutes to an hour, your orders will drop off rapidly.
Meet the Startups:
Ordermark. Alex Canter, CEO, realized his family's Canter Deli restaurant, an LA institution on Fairfax, had several online ordering tablets (GrubHub, DoorDash, Postmates, etc). These tablets took up physical space behind the counter, and it was difficult to manage all the orders from all the systems.  Se he created a platform Ordermark to start to integrate and streamline them, with a single order printer. He and his team onboarded dozens of local restaurants, and years laters, Ordermark supports thousands of restaurants nationwide. Restaurants that use Ordermark see a huge increase in online orders and sales, which can contribute up to a third of their revenue. Just being listed on Ordermark is a form of digital marketing and advertising that increases visibility, orders and revenues.
ChowNow. Jessica Springer, Director of Restaurant Performance, joined ChowNow in 2013 to help support their mission of "helping local restaurants thrive." ChowNow is an online ordering platform that was created to provide small businesses with online and mobile ordering tools at a fair price, so that restaurants can focus on doing what they do best. ChowNow believes that there should be a way for local restaurants to stay competitive and profitable in an industry filled with marketplaces that take hefty commissions away from a restaurant's already-slim margins.
EatID. Dr. Steven Tam founded EatID to use AI and ML to identify trends in eating habits in food ordering data, and help people find menu items that meet their dietary restrictions. He saw a need for an AI ML solution to help his patients discover food they could eat.
Thanks to Ordermark for hosting in your beautiful new offices in Playa Vista!
Thanks to our amazing speakers!
Alex Canter, Ordermark, CEO and Founder. Alex is a restaurant industry innovator, in-demand speaker, and passionate advocate for restaurant operators and workers. He was raised in the kitchen of the world-famous Canter's Deli in Los Angeles, where he and his team invented Ordermark. A fourth-generation restaurateur, the restaurant business has been in Alex's blood for over 85 years. In addition to being the visionary and leader of Ordermark, Alex is active with the Techstars network and enjoys mentoring other restaurant technology entrepreneurs. A 2019 recipient of the Forbes 30 Under 30, Alex has previously led several technology ventures. @getOrdermark
Jessica Springer, ChowNow, Director of Restaurant Performance. Jessica is responsible for a team of 20+ Success Managers and Upsell Managers, servicing 11,000+ clients. She has been with ChowNow for six years, helping scale the company and managing the strategy, operations, and workflow of the Restaurant Success Team. Jessica helps provide vision and expertise on the "voice of the customer" for partnerships and product decisions, and is responsible for the retention and performance metrics that drive a positive live client experience. @chownow
Dr. Steven Tan, MD., EatID, CEO & Co-Founder. Dr. Tan is the co-founder and CEO at EatID. EatID is a physician-led, AI-powered food and health intelligence company. Their technology helps companies build digital experiences that connect customers instantly and accurately to meaningful, personalized food content such as menu items, products and recipes.