The Frieze LA art fair comes to LA for the first time, turning the Paramount Studios New York backlot into a fun theme park dedicated to art, in an impressive immersive activation that has not been done before.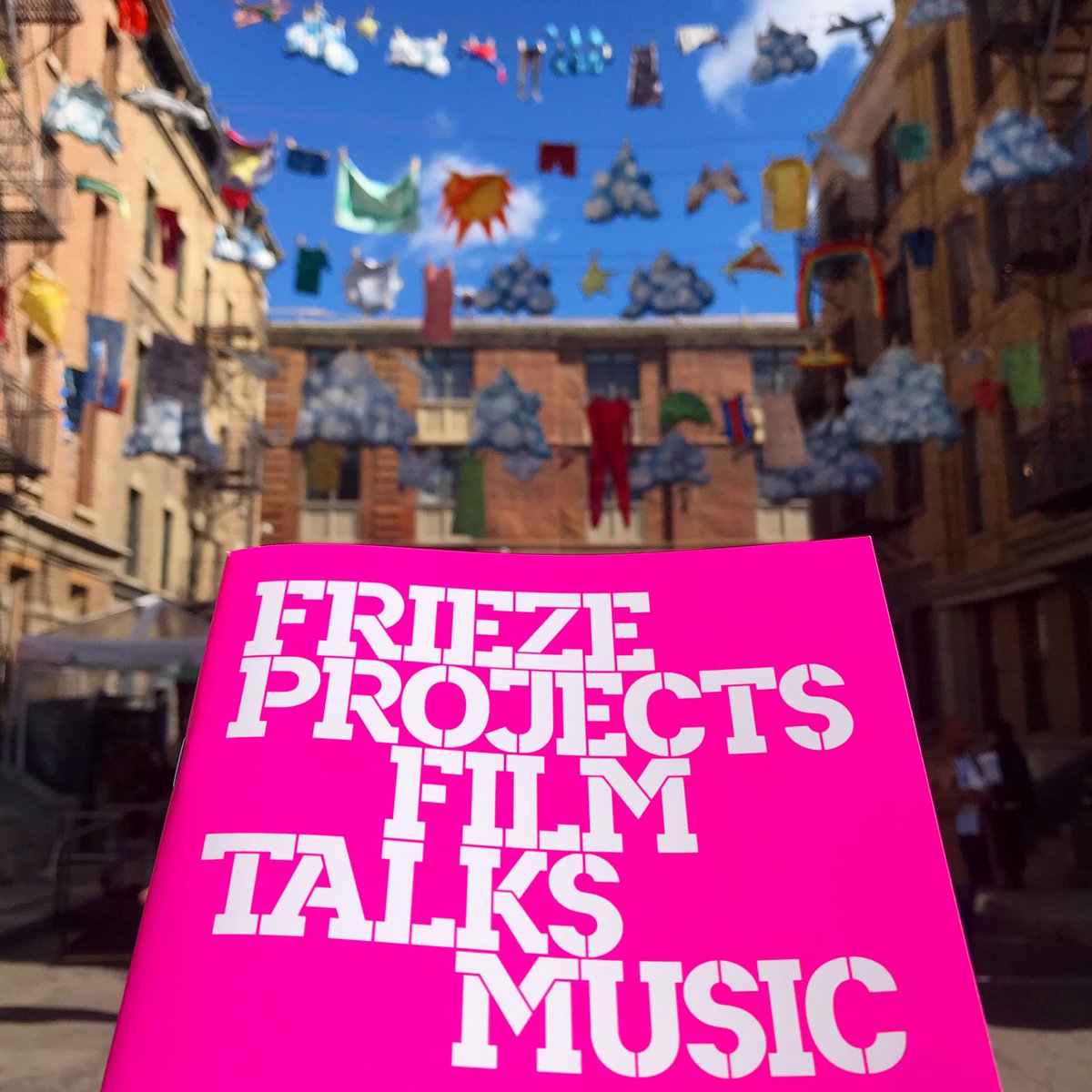 Frieze LA is Frieze art magazine's inaugural fair in LA, after long-running successful art fairs in London and New York. The goal is to integrate Frieze's highly curated artists and dealers, a taste of New York, and selected local LA artists.
Frieze LA activates the Paramount lot in a way that you really must experience.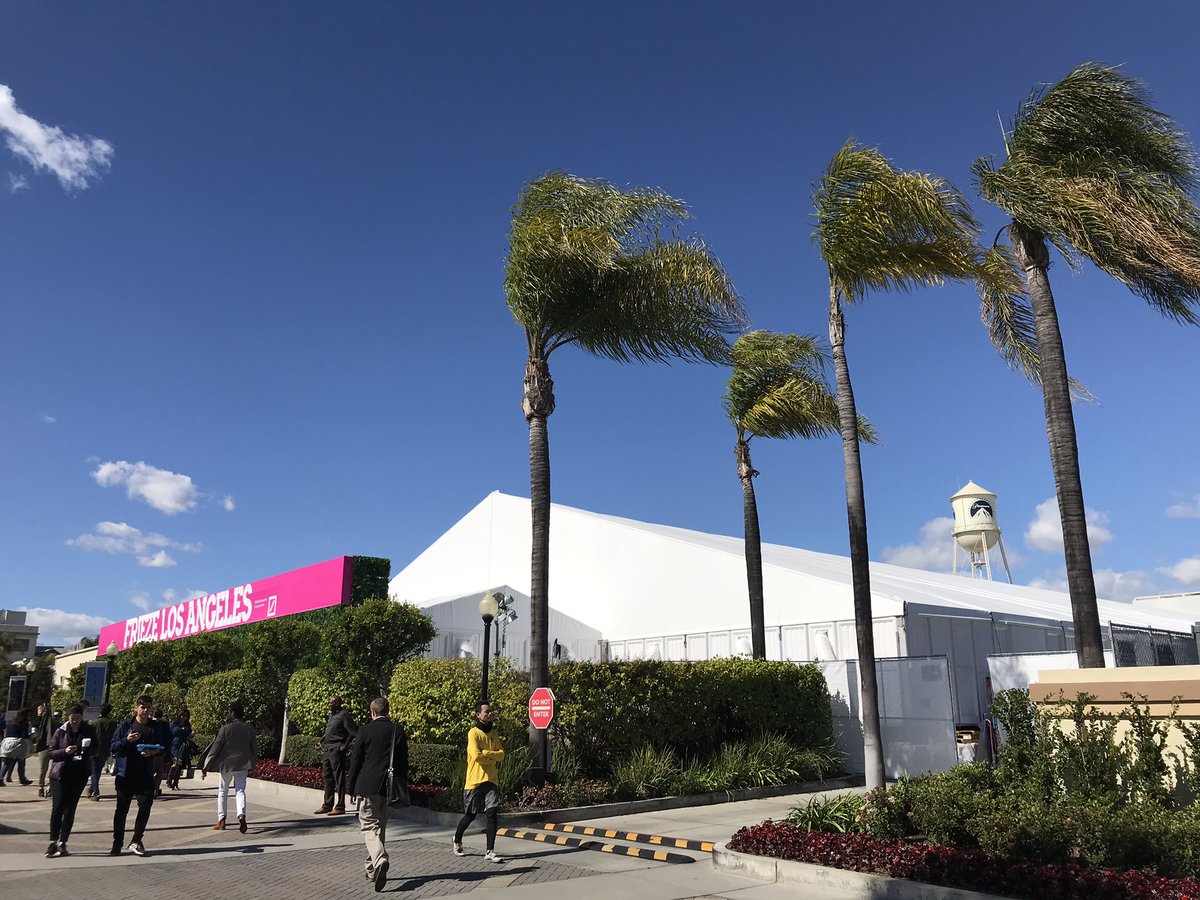 The main tent is located in the large parking lot and former water tank area, a shooting location for several films. Designed by a famous architect, the tent consists of more than 100 highly curated artists and dealers booths, including photographs, paintings, sculptures and some digital art.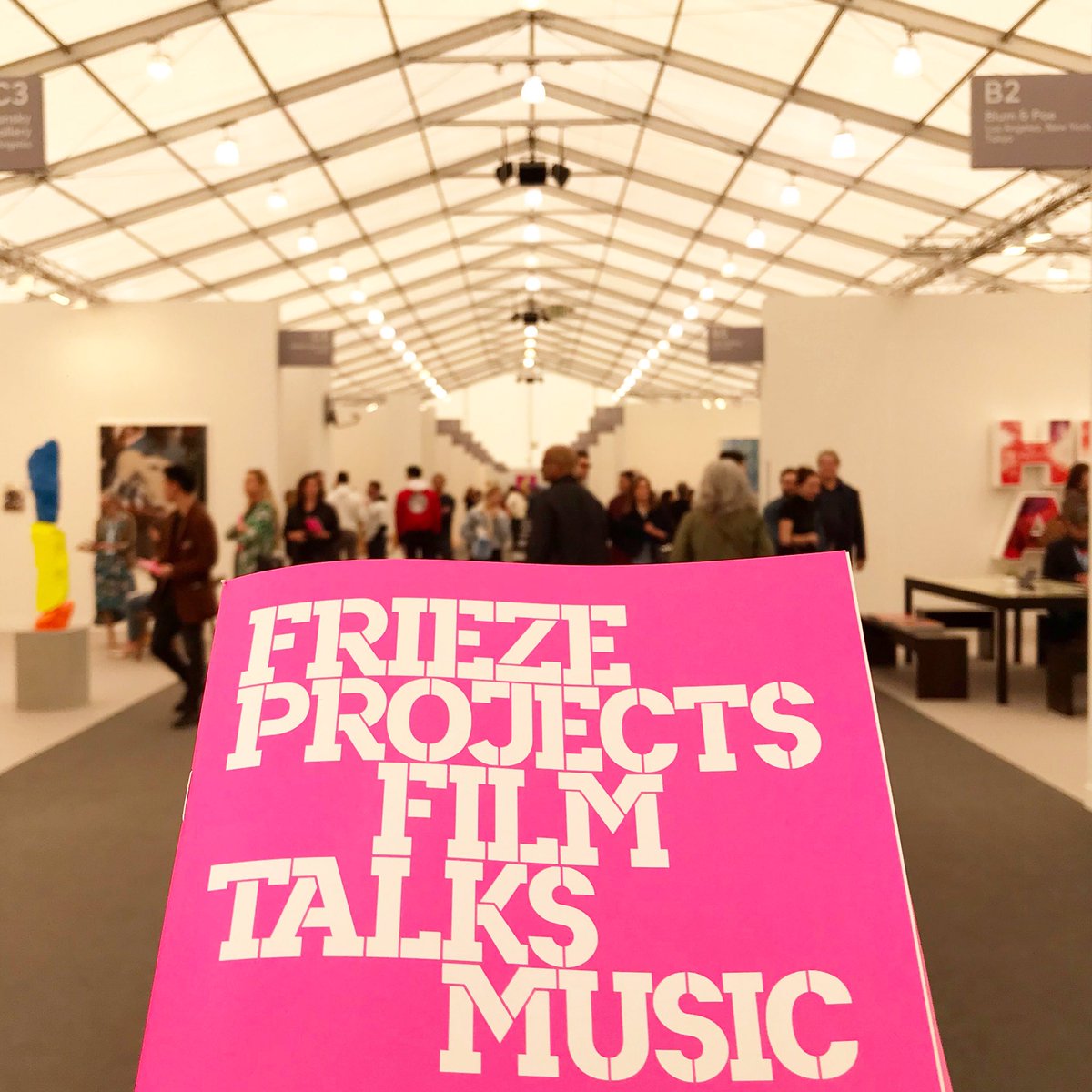 Most of the art is modern art, with fun colorful sculptures and art, perfect for LA-Instagram loving audiences to take photos of the art and themselves interacting with the art (don't touch or get too close to the artwork!)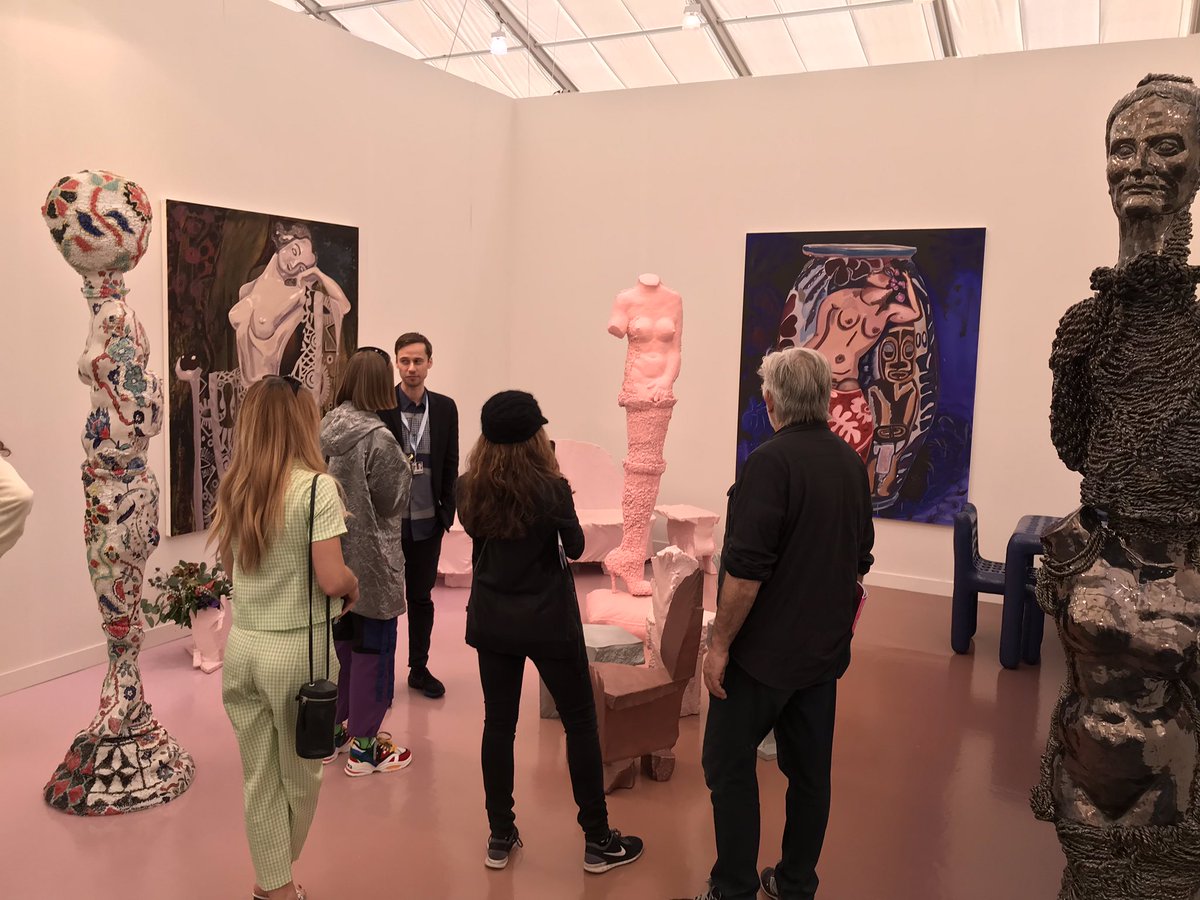 The New York back lot takeover is especially impressive. Frieze integrates art into the back lot streets, and brings fake storefront facades to life, turning them into working newsstands, restaurants, stores, and even a secret bar.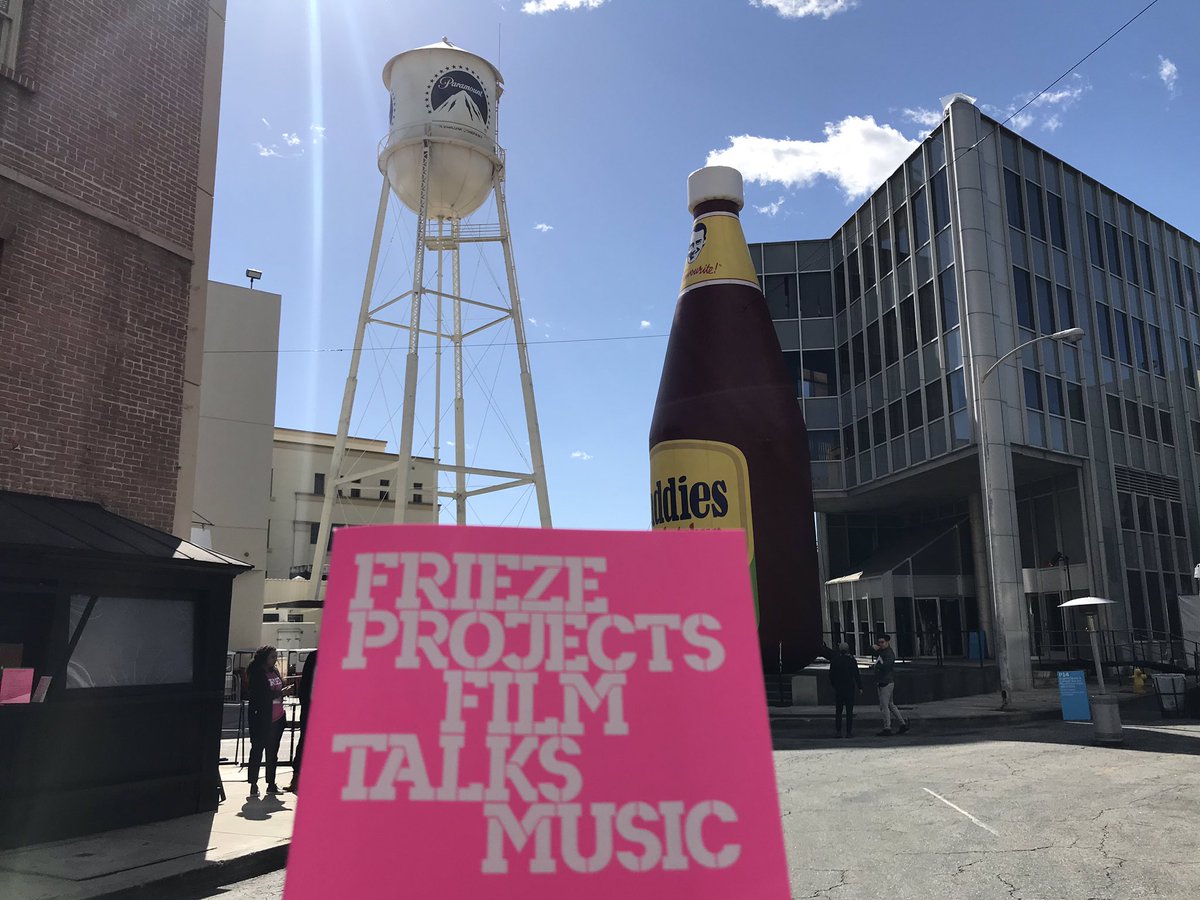 Art installations include the building-size Daddy's Ketchup bottle, looking like something out of the Ant-Man in the Wasp movie placed next to an office building.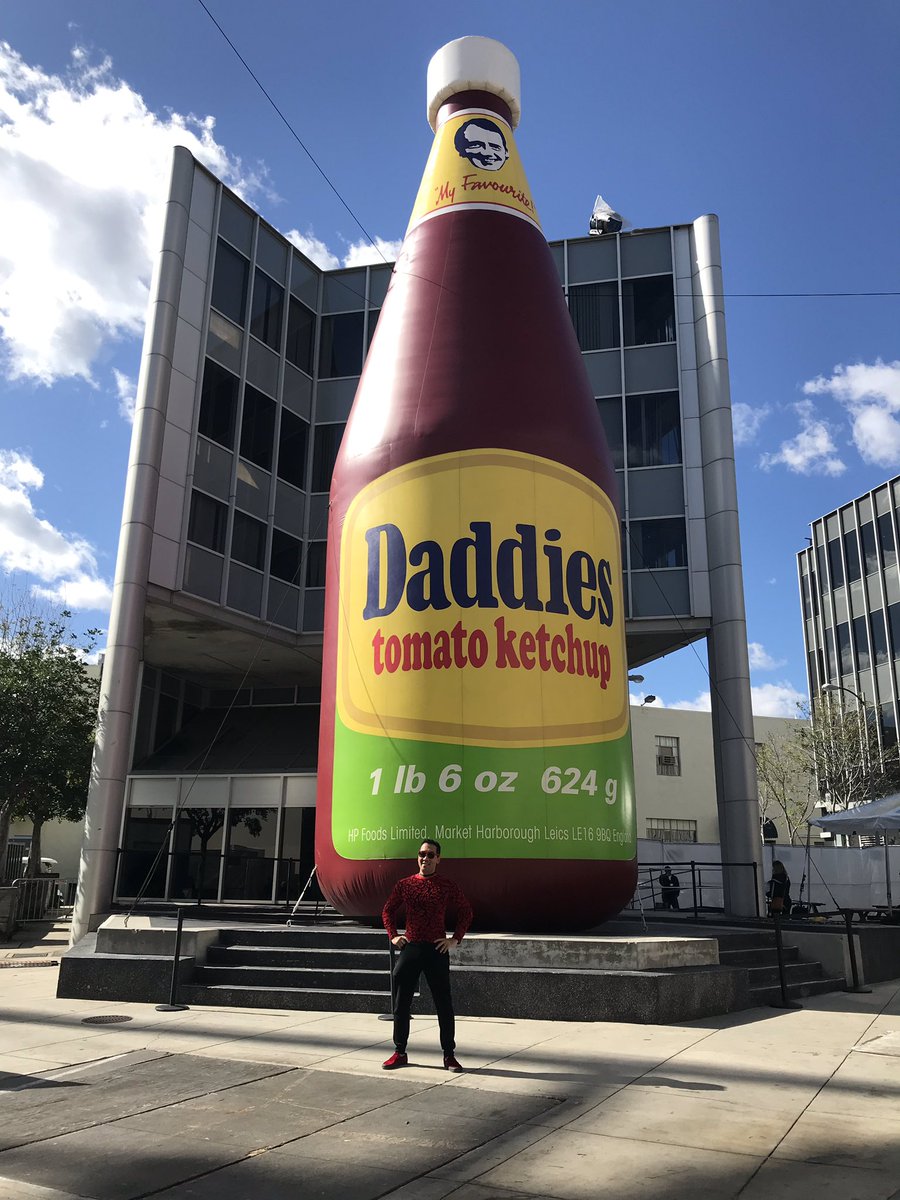 Colorful clothes on clotheslines hanging to try evoke the feel of New York alleys in a fun whimsical way.
A shopping cart flipped upside down with a TV antenna is nearby.
You'll recognize the Infestation art sculpture by the green tentacles coming out of the subway, and looping through the adjacent building. Go inside the building to watch the animated short film showing how the tentacles started.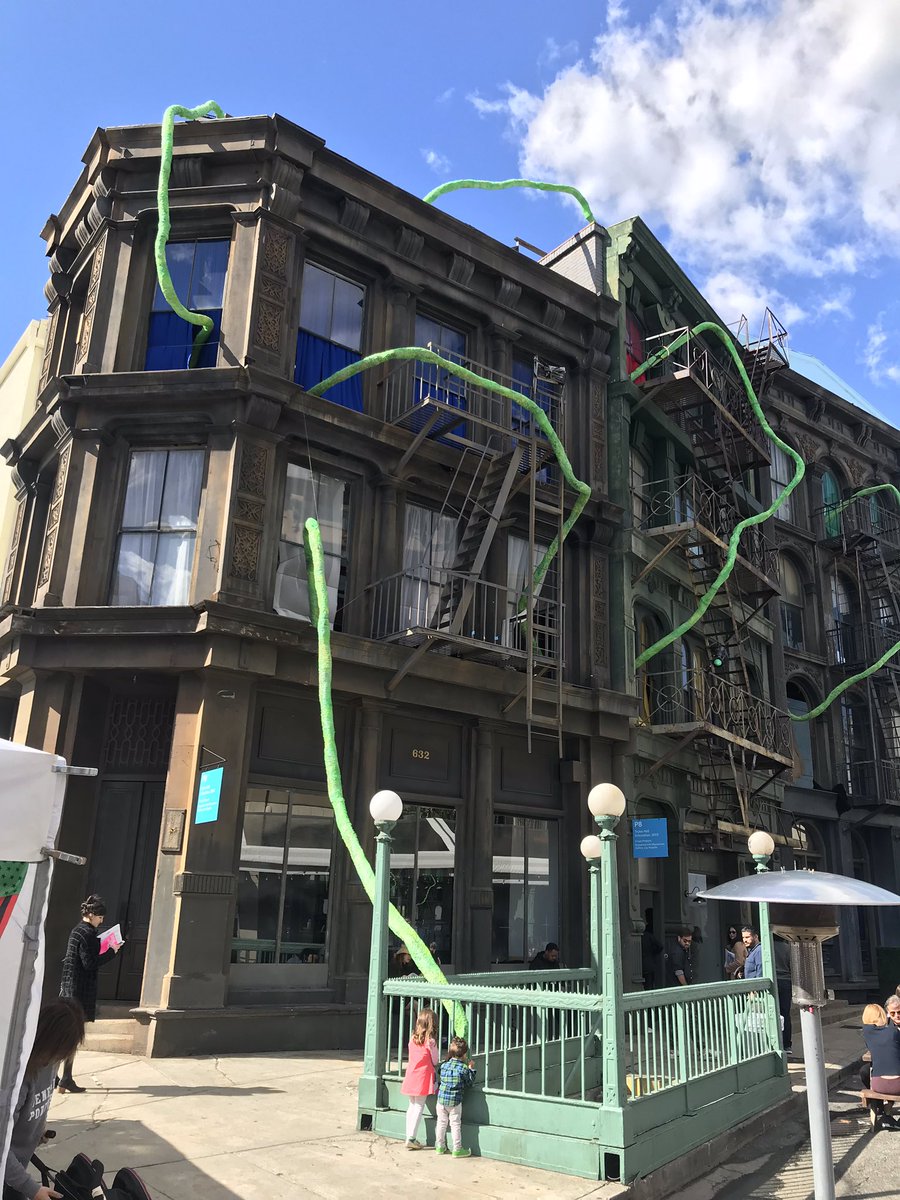 Many of the storefronts are real, taken over by sponsors, restaurants, galleries, and more. It's fun to go inside these spaces which are usually fake and boarded up, and see they are alive and bustling with people and commerce. Which is an art statement itself: bringing life to these normally deserted spaces.
At the Financial Times newsstands, themed dress news carriers promote the Financial Times to art dealers well-healed audience. Hint: If you're lucky and ask nicely, you may get a free shoe shine,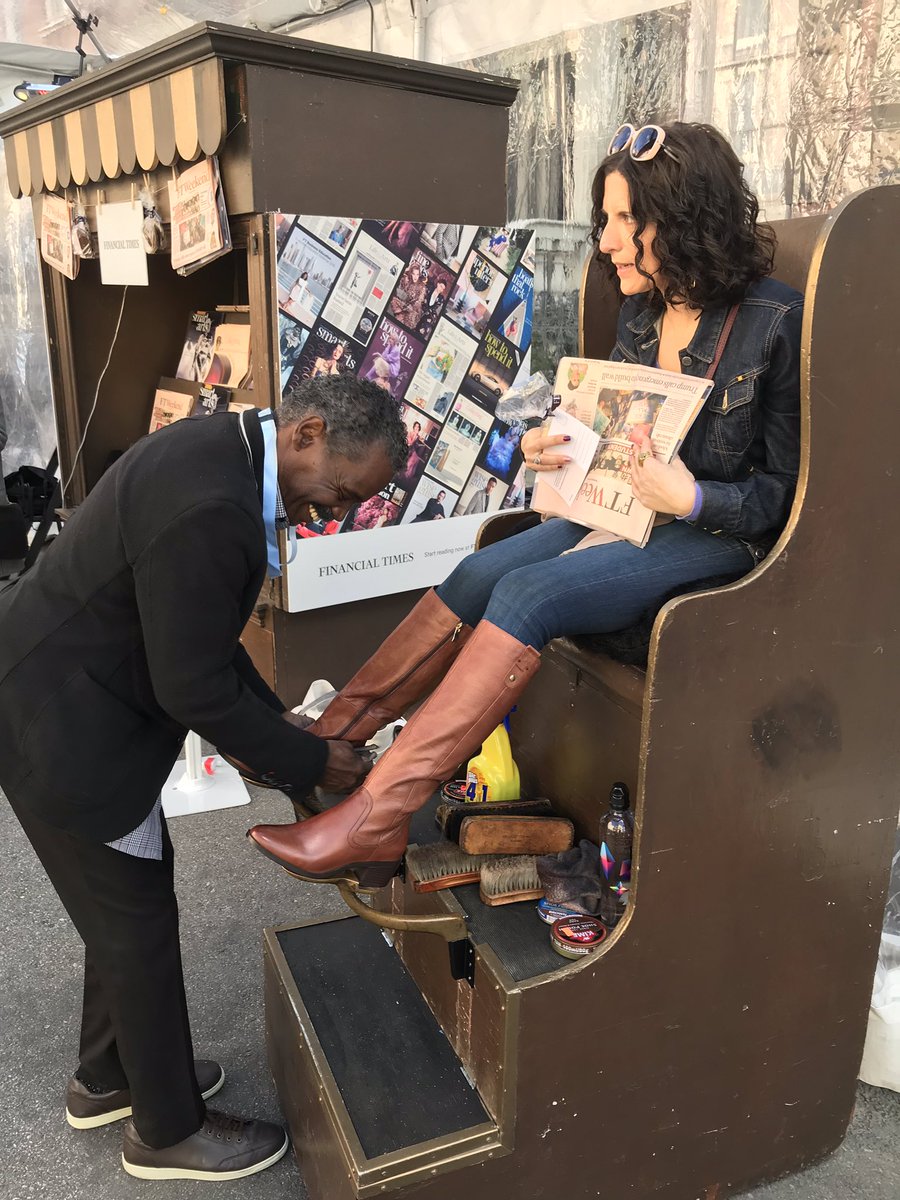 and a free black-and-white cookie.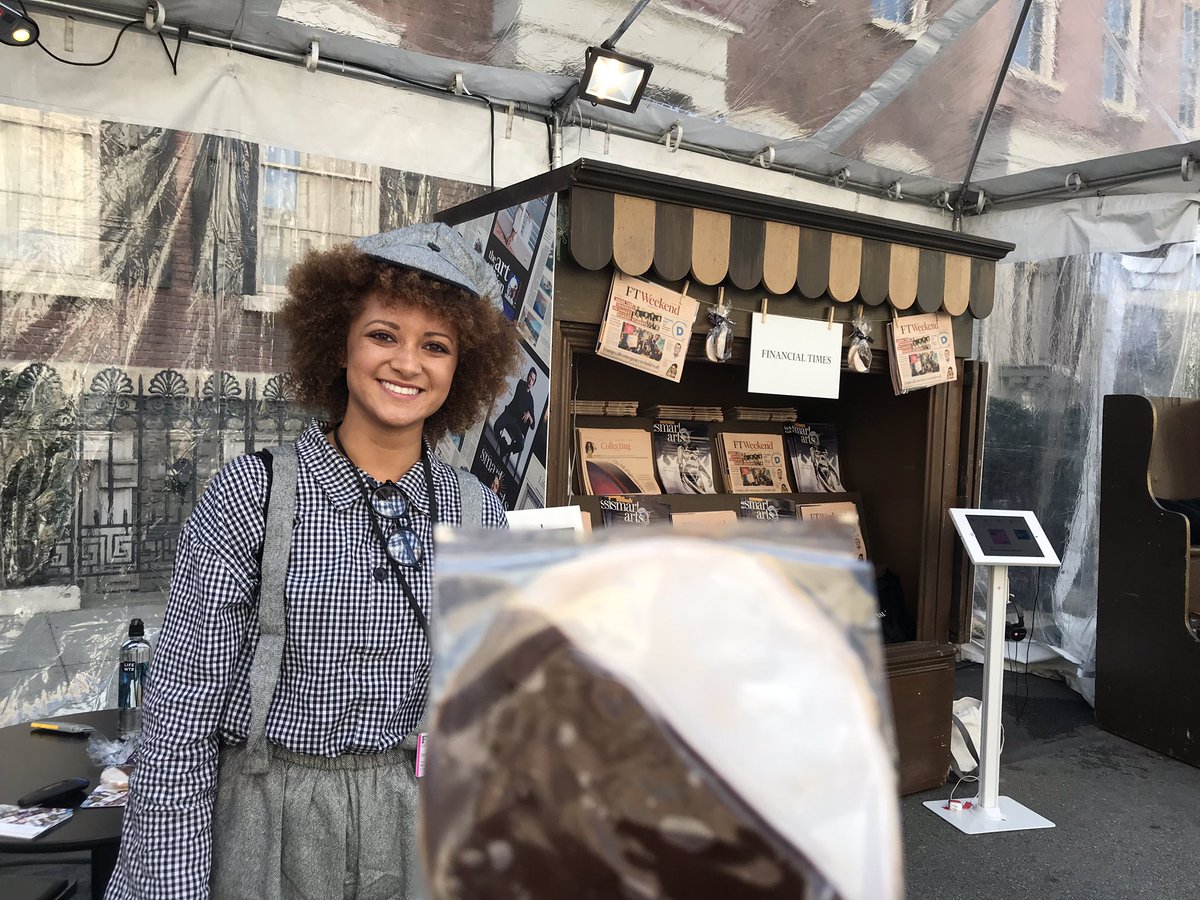 At the Frieze Magazine pop-up, you can buy back issues of the Frieze magazine.
At the book store, you can buy art books.
Several storefronts are taken over by art galleries, for you to look at art.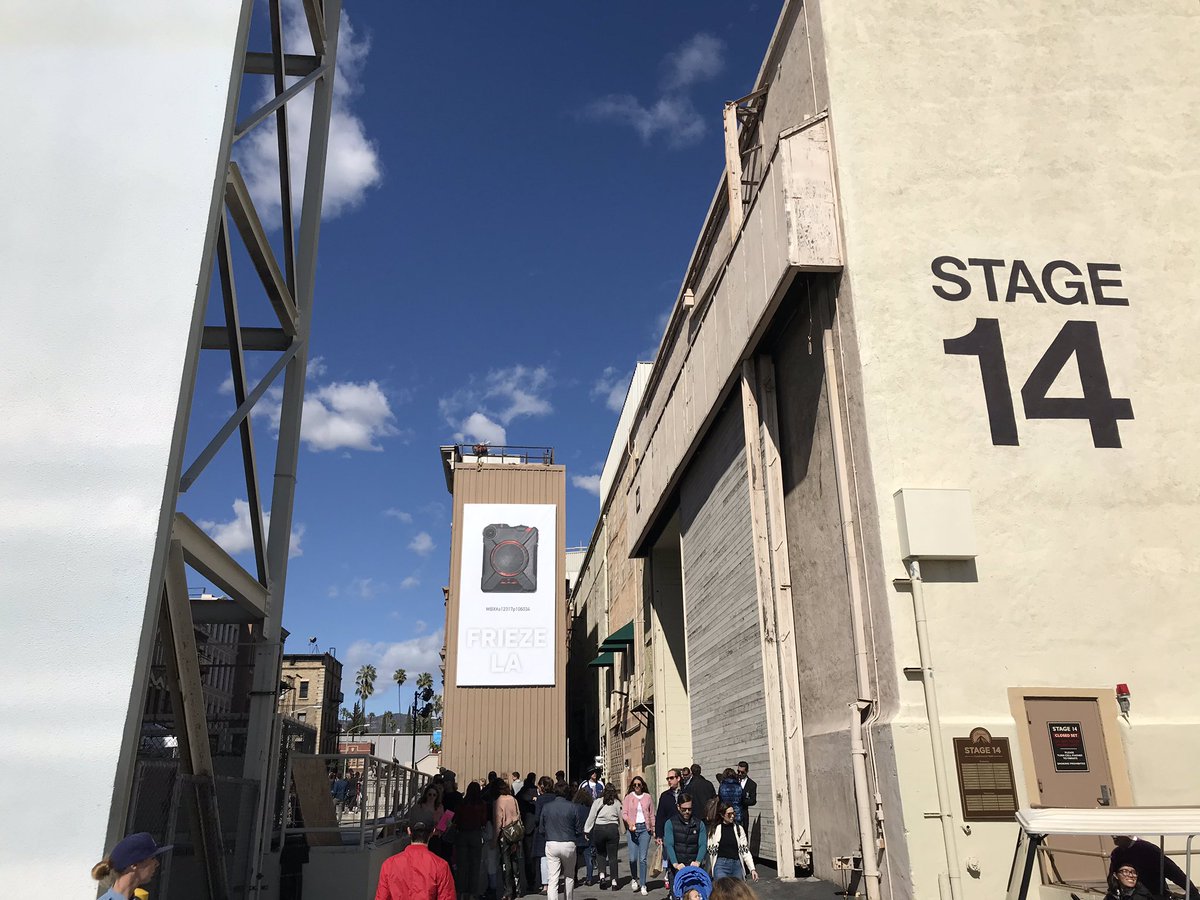 Try Ruinart champagne at the shop on the corner, with tastings inside and free samples at the cart outside.
The restaurant area in back includes popular Sqirl and other restaurants, where you can buy food and sit inside or outside in the tent. Better than food trucks!
Panels and talks are in the Sherry Lansing Theatre. At one panel, on bio art and tech, artist Agnieszka Kurant wanted to comment on companies using big data and social data collections to make algorithms without people's knowledge. So she gave termites colored sand and they collectively unknowingly made art: colorful termite mounds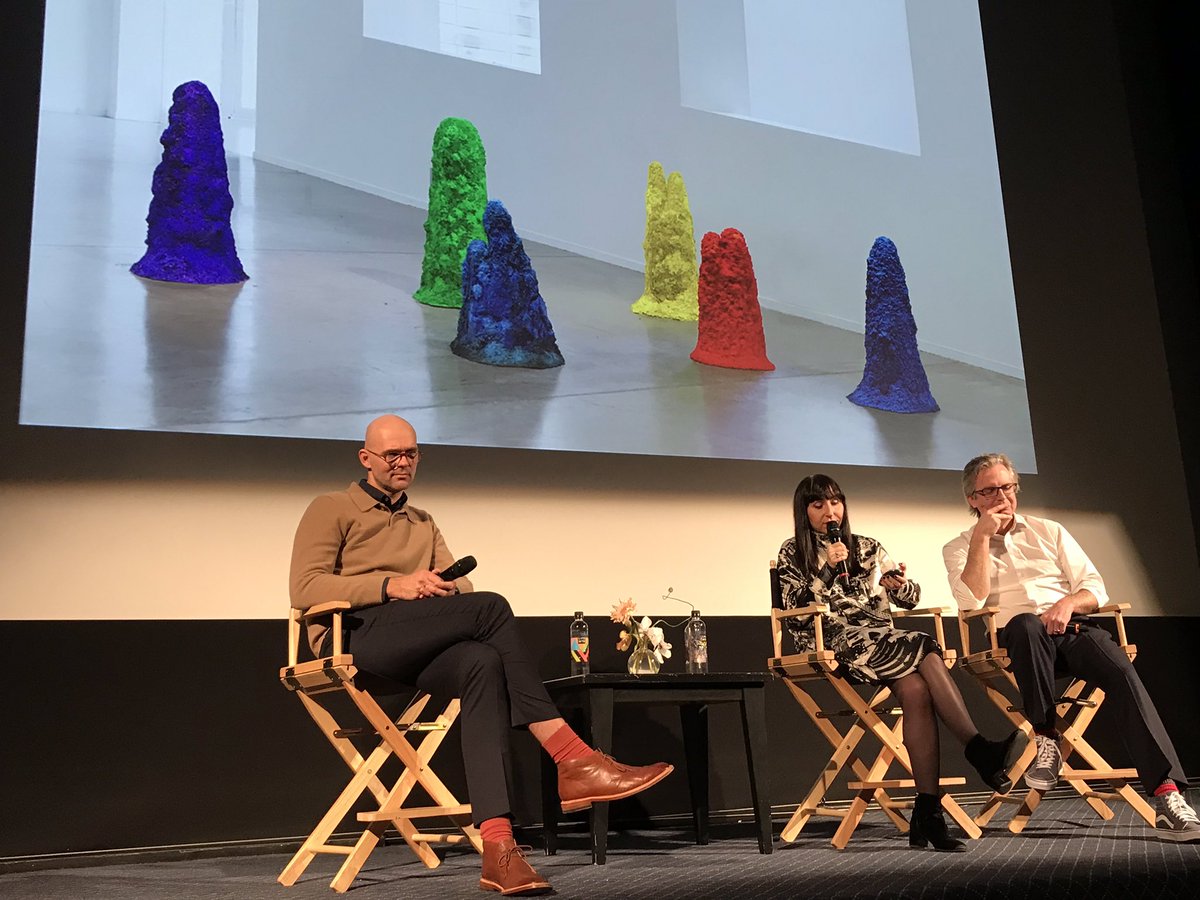 Film screenings are also available.
Don't miss it! Frieze LA runs February 15-17. Tickets are sold out, but batches of last minute tickets are being periodically released; check the website frequently.
Download the Frieze app with maps, schedule, and lists of artists and exhibitors.
And tip: Wear something artsy. It's LA, so you'll notice attendees dress to express, and in fact, could we do an article just on attendees' Frieze fashion.