Frieze LA art show's second year sequel has more like sequels do: More celebs, interactivity, diversity, networking, and after-parties than last year, with the production back at the Paramount Studios lot on Feb 14-16.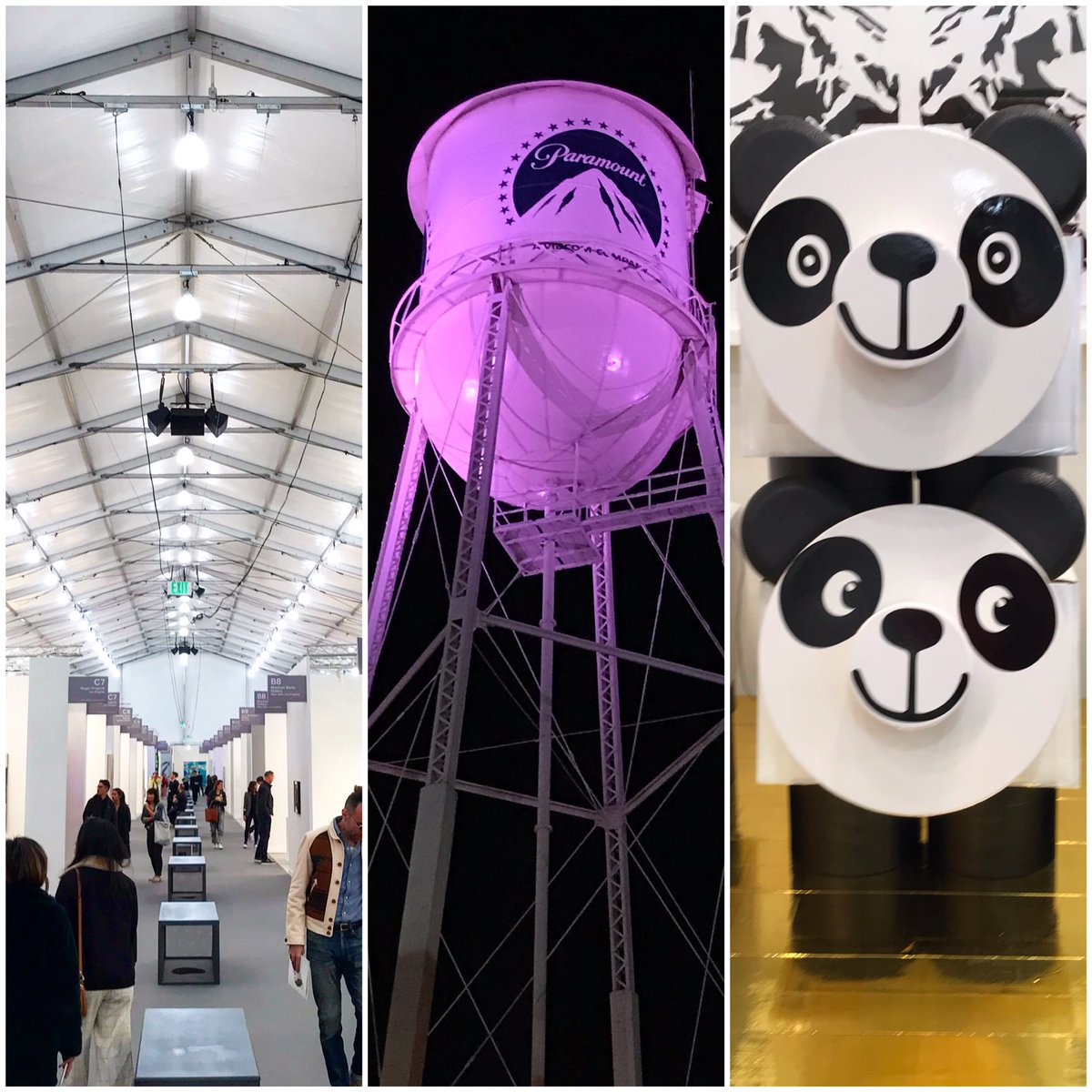 Our 8 Characteristics of the show.
1. Celebs: Like with any new event, you want to invite celebs for buzz. With art, celebs are buzz and customers: many want to buy and collect. At the Frieze private VIP opening day on Thursday, Leonardo DiCaprio, Jennifer Lopez, Jason Statham, Chelsea Handler, Amy Poehler, Katie Couric. At the VIP opening night party, Charlize Theron, Rashida Jones and Usher mingled on the back lot. Many celebs brought their art consultants.
Art Thought: Were any influencers in art, tech, etc. invited? Should they be? Which ones?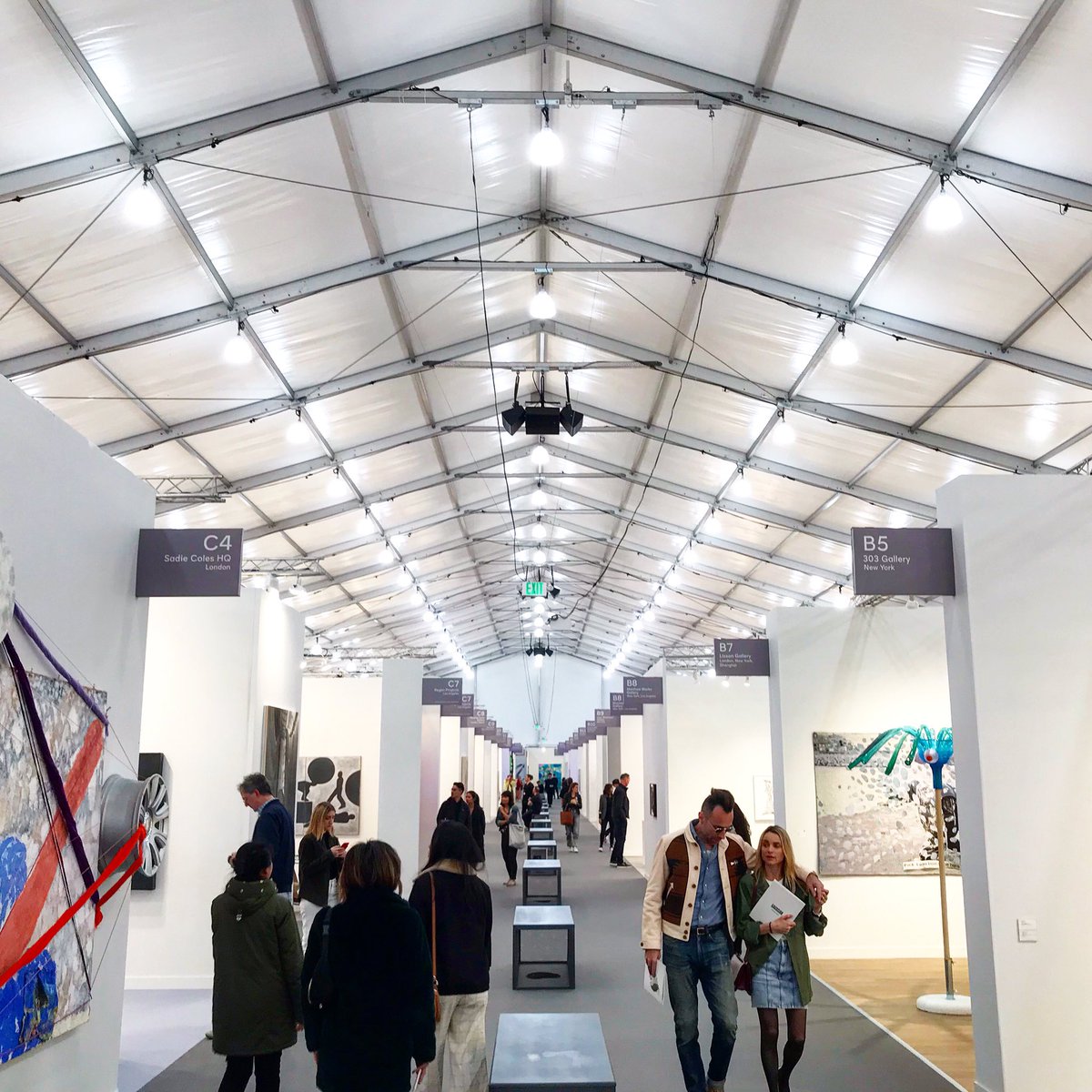 2. Interactivity. LA people love to look at – and take photos with art. Because the human form and relationship photographed with art is an extension of the art's impact itself. Instagram Museums have boomed in LA with both permanent and pop-up runs. Frieze isn't an Instagram Museum, but LA attendees definitely (love to) take photos with the art, especially the sculptures and installations. Note: It's proper to ask the artist or exhibitor for permission to take photos or videos of the art *before* doing so. The several exhibitors we asked to take pics for this article said it was totally ok, and some even gave us the artist's or gallery's Instagram handles.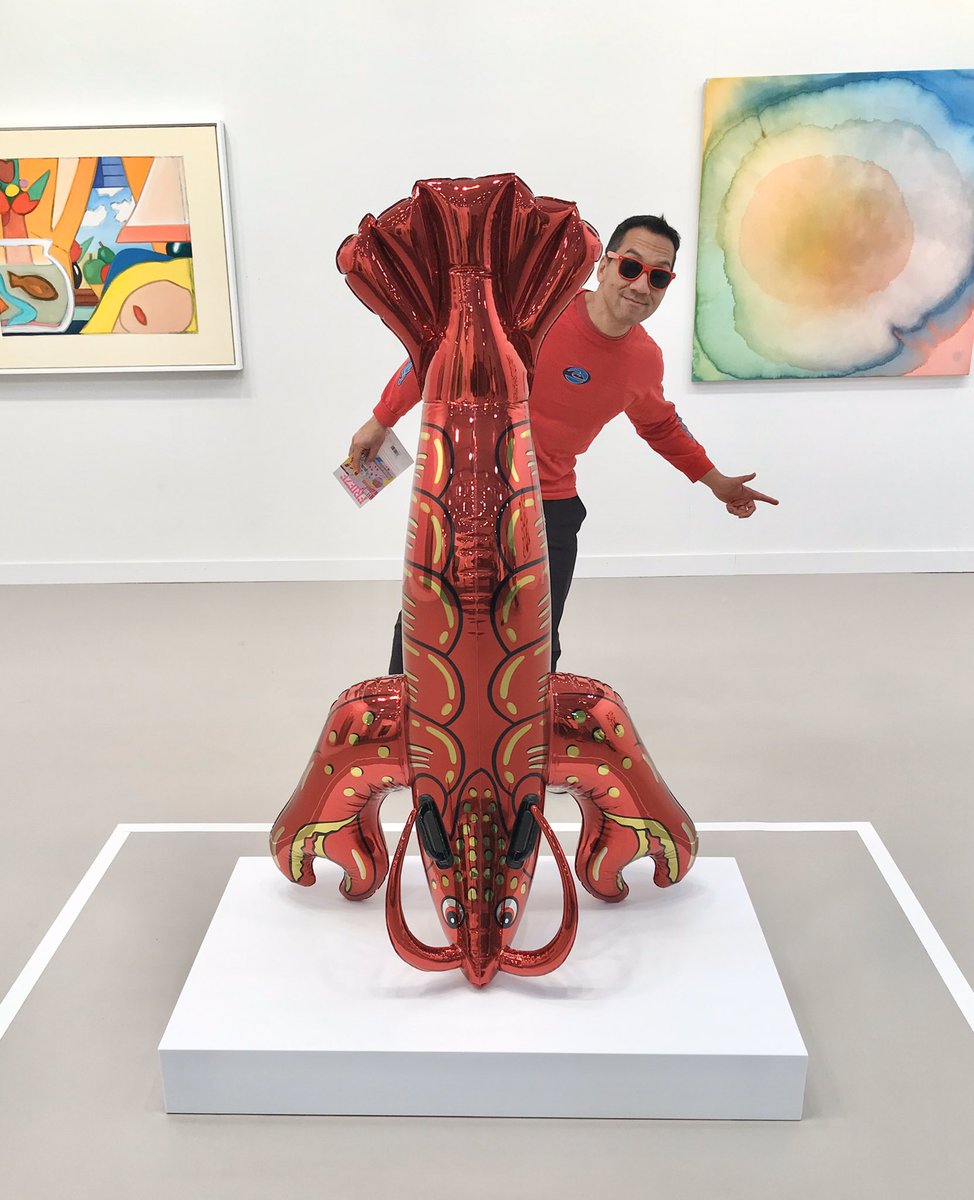 Art Thought: Should artists / galleries should have cards or plaques with their Instagram handles to increase their social reach?
3. Digital. While most of the art is modern art – paintings and sculptures – there a few digital art pieces. This Instagram video screen display flips thru Instagram profiles of celebs and others.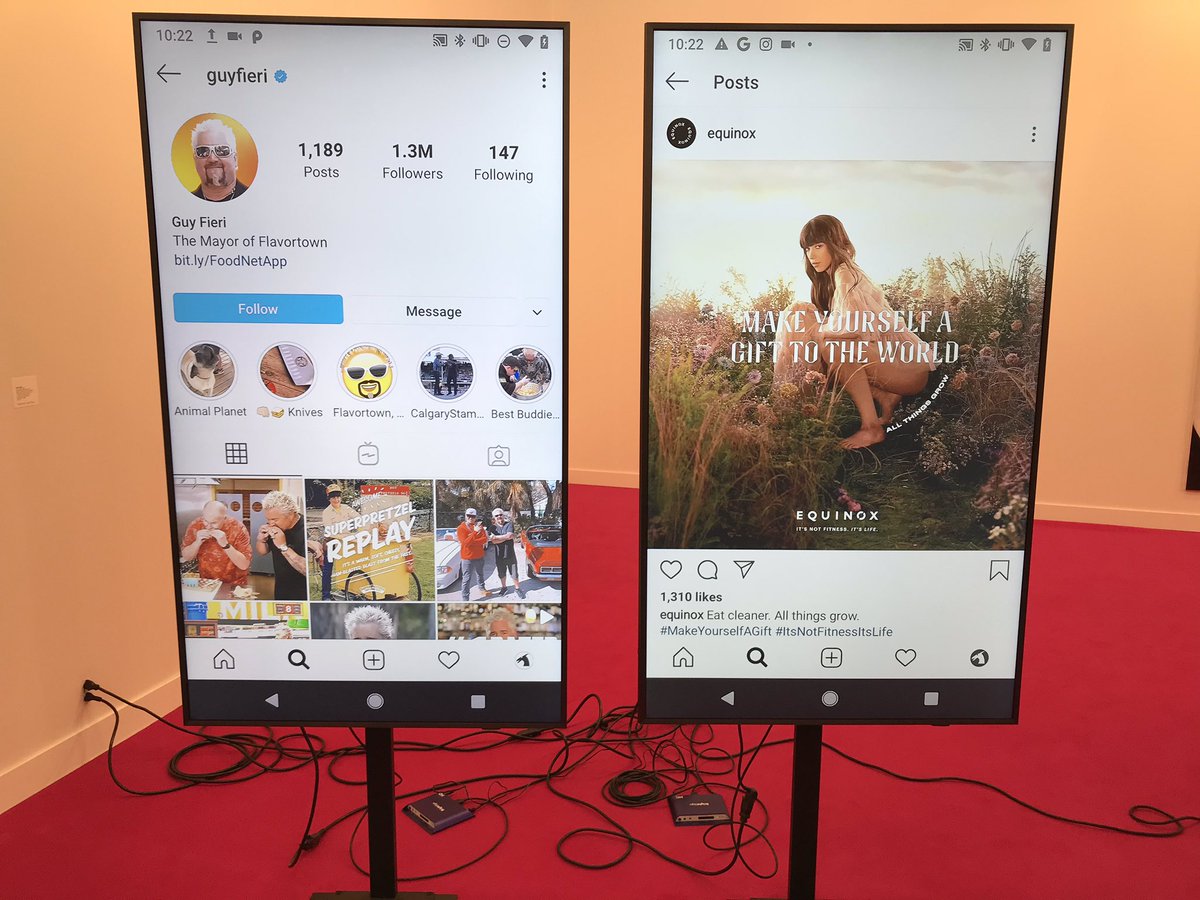 Art Thought: Should be more, especially digital video screens that incorporate passersby? Where is the VR / AR art? 
4. Diversity. Frieze LA is more diverse than the New York or London versions. Several local diverse artists were invited to participate, featured in this LA Times Faces of Frieze article.
Art Thought? Anyone know what percent of exhibiting artists are women or diverse?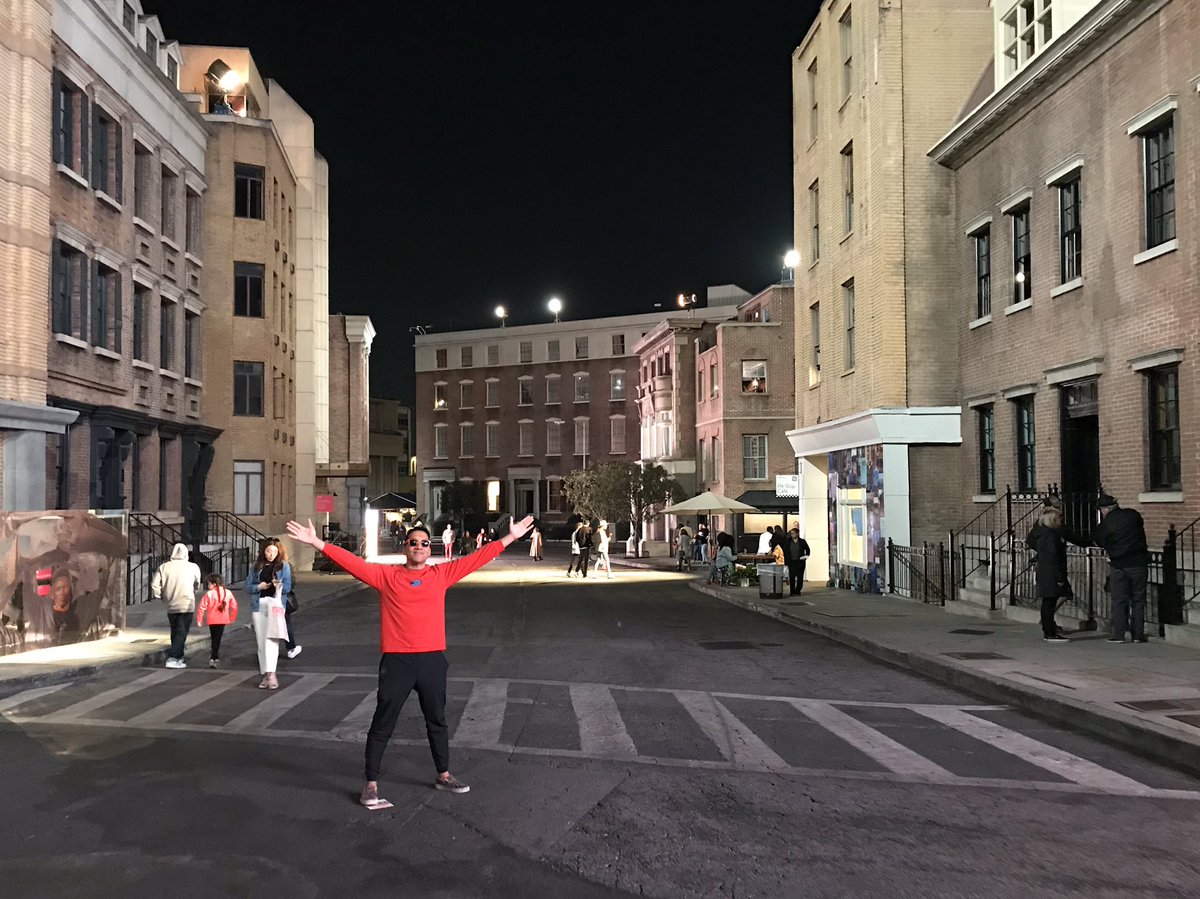 5. Backlot Installations: Last year's inaugural year had better big art outside integrated into the lot: The alien tentacles coming out of the building and subway station. The colorful clothes on the clotheslines in the breeze. The giant bottle of ketchup. This year has a palm tree telephone pole (ho hum that's just part of the urban landscape for most LA people) and a video wall of golden dancers, but nothing with the grand impact, whimsical integration, or photo-oppability of last year.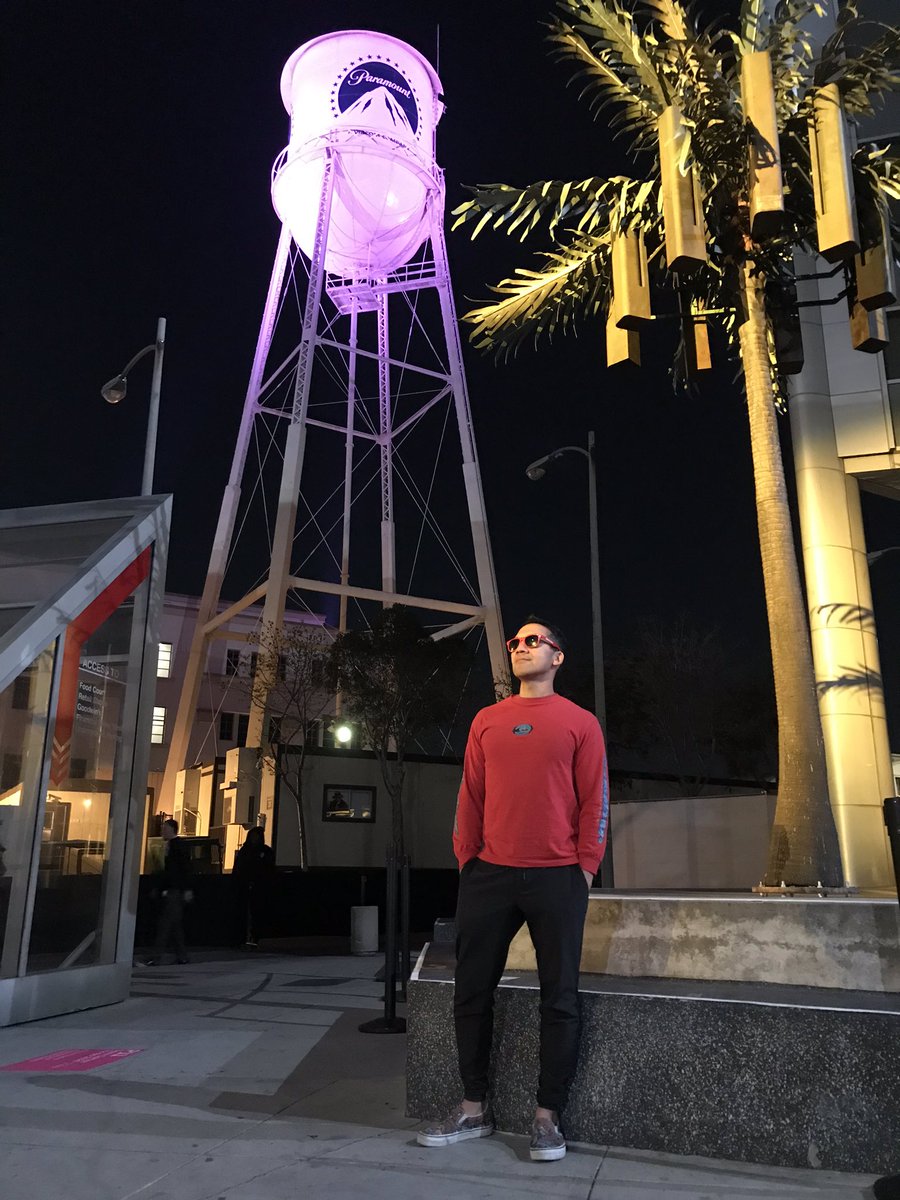 Art Thought? Why not more!?
6. Networking. Frieze LA has more networking than NY or London, because that's what LA people love to do. Frieze LA has become *the* social event of the weekend in just two years.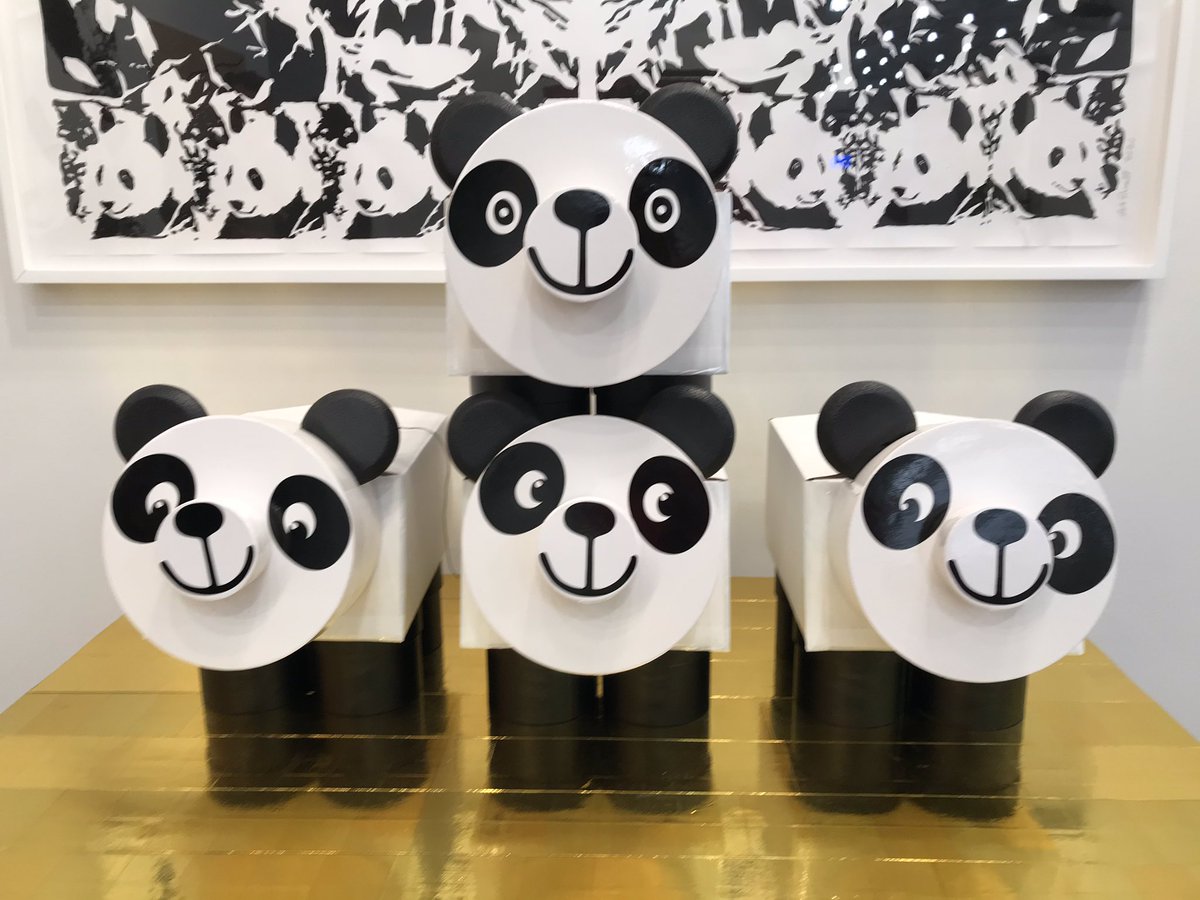 7. After-Parties: Like with big awards shows, after-parties both official and unofficial have popped up this year. After VIP opening night, celebs were spotted after-partying at Chateau Marmount. Several other unofficial after-parties using the word "Frieze" popped up on Facebook events in Hollywood, West Hollywood and Beverly Hills
.
8. Photo Opps. Face it: every art show has a few must-get photo opps. Frieze LA this year doesn't have as many iconic images as last year's clothes line. But here are a few.
The Frieze pink balloons are great at night. Be sure to take a photo with this Frieze flag at the entrance, or your friends may wonder why you're taking a photo at what they may think looks like a Lyft stop.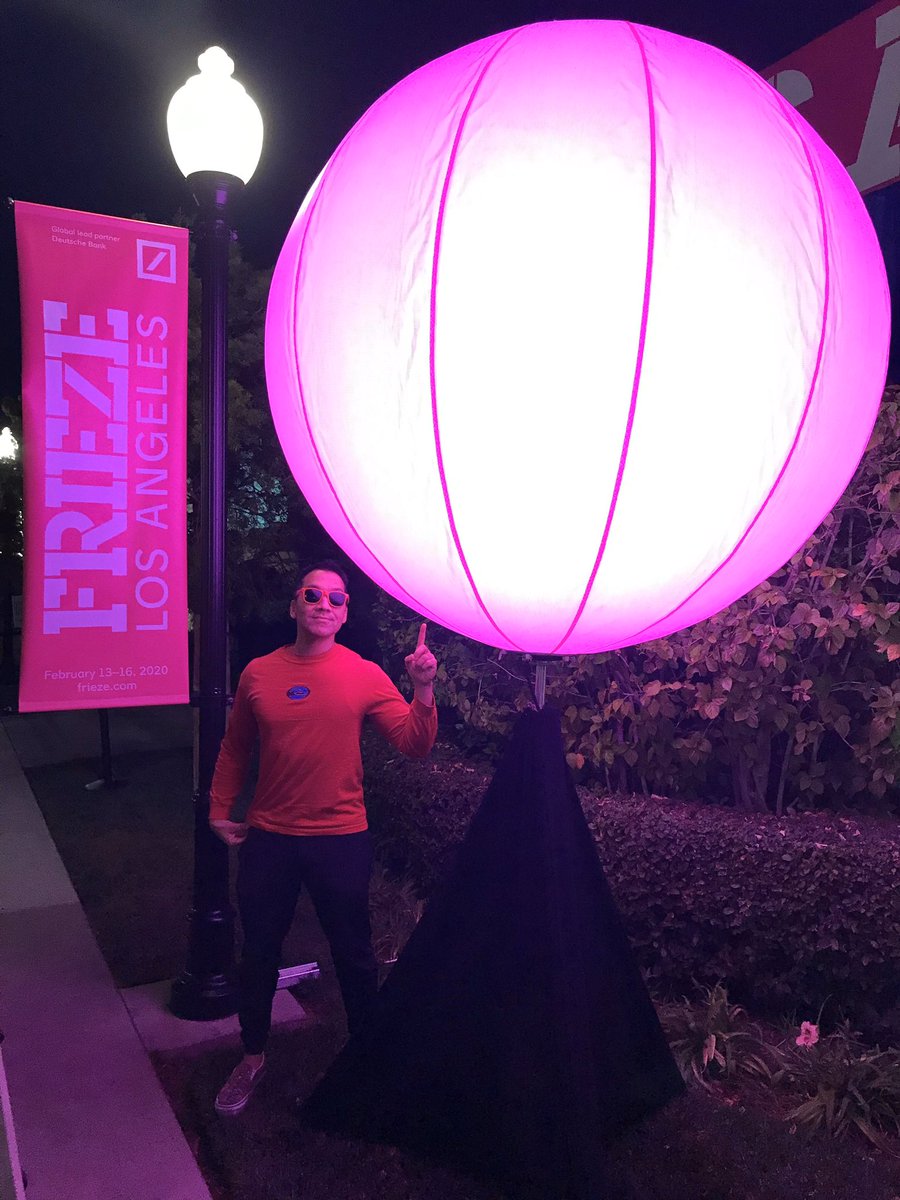 This glowing lit circle is popular for silhouettes this year. You can do a whole series of silhouettes with this, plus it changes color.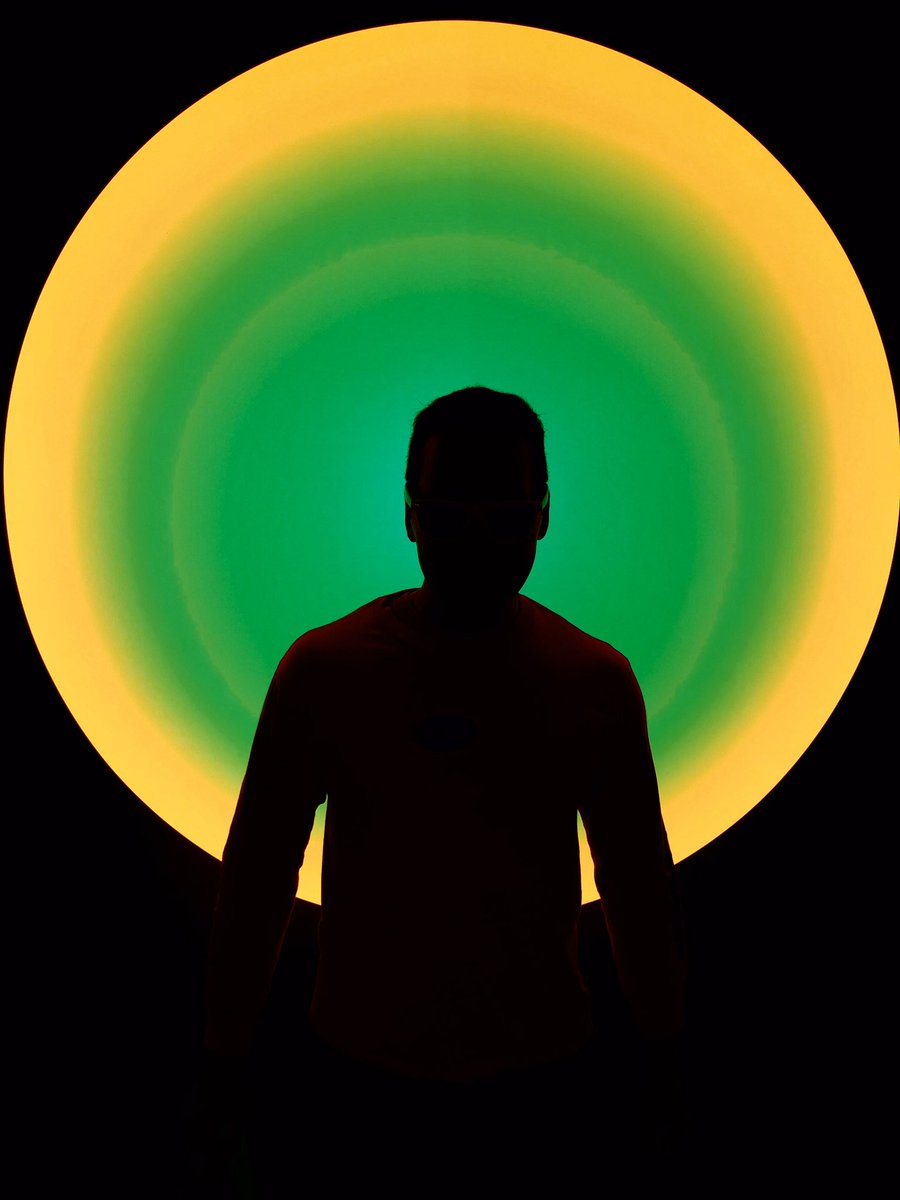 Art Thought: What others have you seen?