Happy Holidays! We had a blast at our Digital LA – Holiday Party in Toyland theme at the new Funko Hollywood store.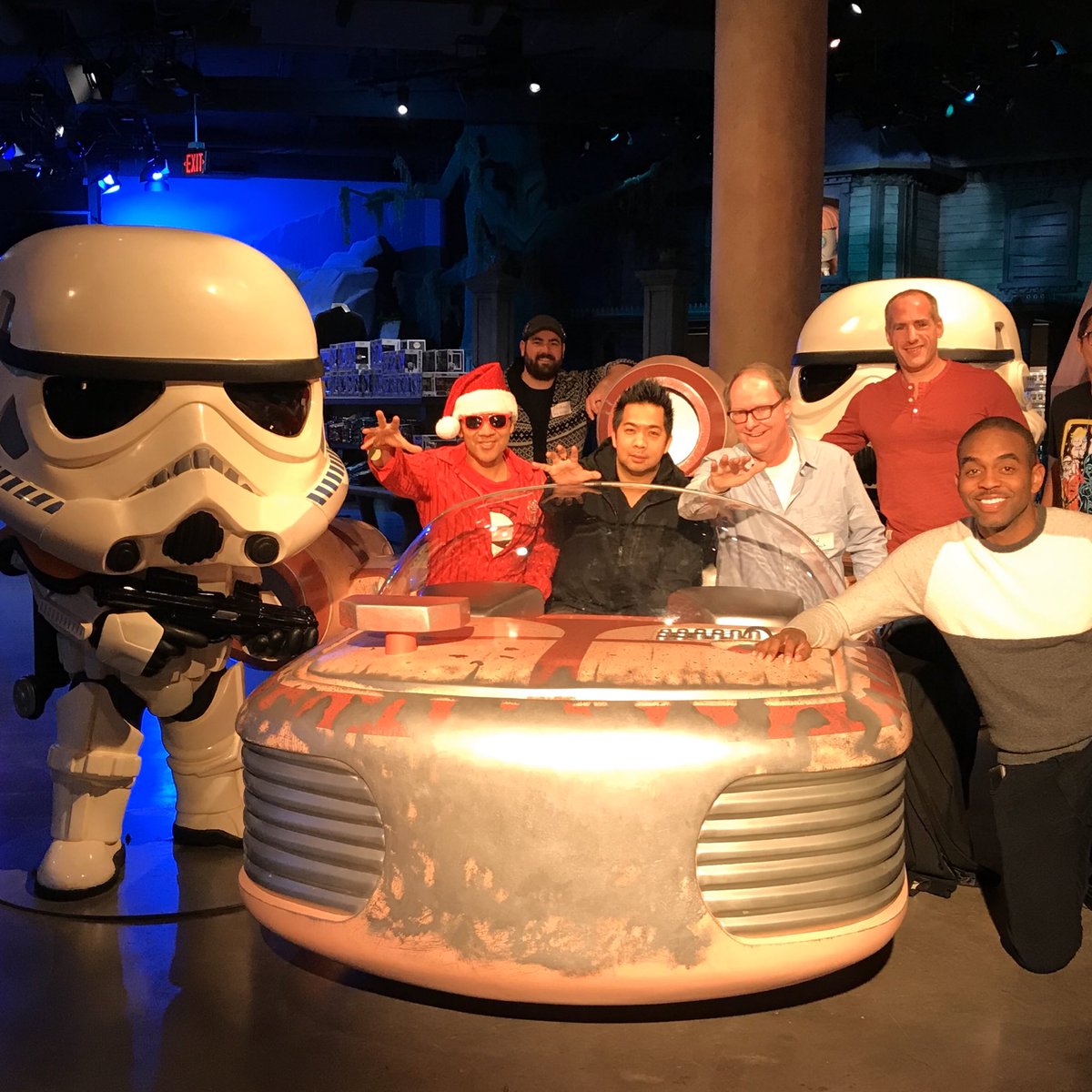 We got an exclusive VIP tour of the new Funko Hollywood, taking pics with dozens of Avengers, Star Wars, Disney, Game of Thrones and more characters all around the 44,000 square foot store. And we learned several Easter Eggs and trivia about the store. And got a tour of the secret VIP room with a Disney Consumer Products exec.
We met Thanos, Star-Lord, Gamora, Yondu, Rocket and Baby Groot in the Guardians of the Galaxy theme room. The room is decorated to look like the Guardians of the Galaxy tech world.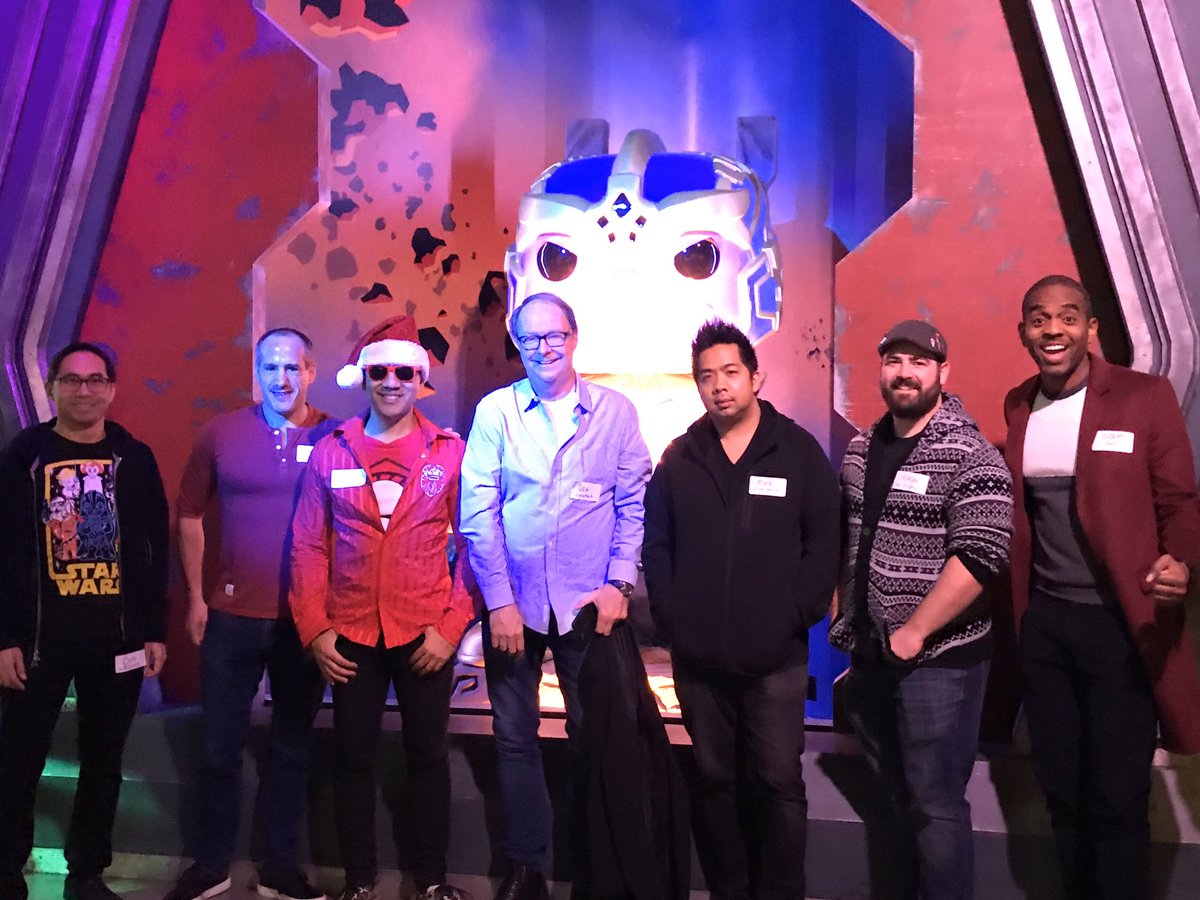 The set designers went through junkyards to repurpose and paint existing objects. For example, there's a VW bus roof on the wall which looks like machinery parts. Easter Egg: There's a Stan Lee Funko Pop character appropriately looking down from above. Can you spot him?
Our group also rode in a landspeeder, escorted by Stormtroopers.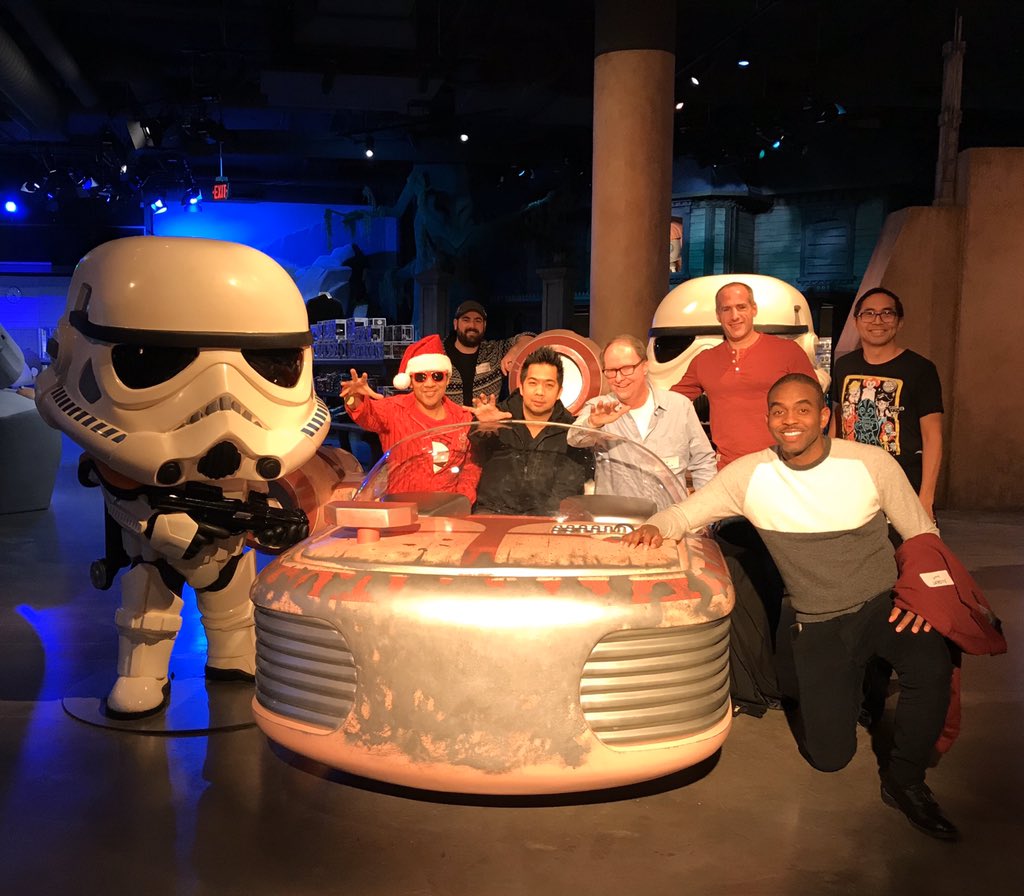 We also met R2-D2, C3PO, Greedo, Bobafett, and some other cantina patrons.
We journeyed to see Elsa's ice castle, to meet her and Olaf.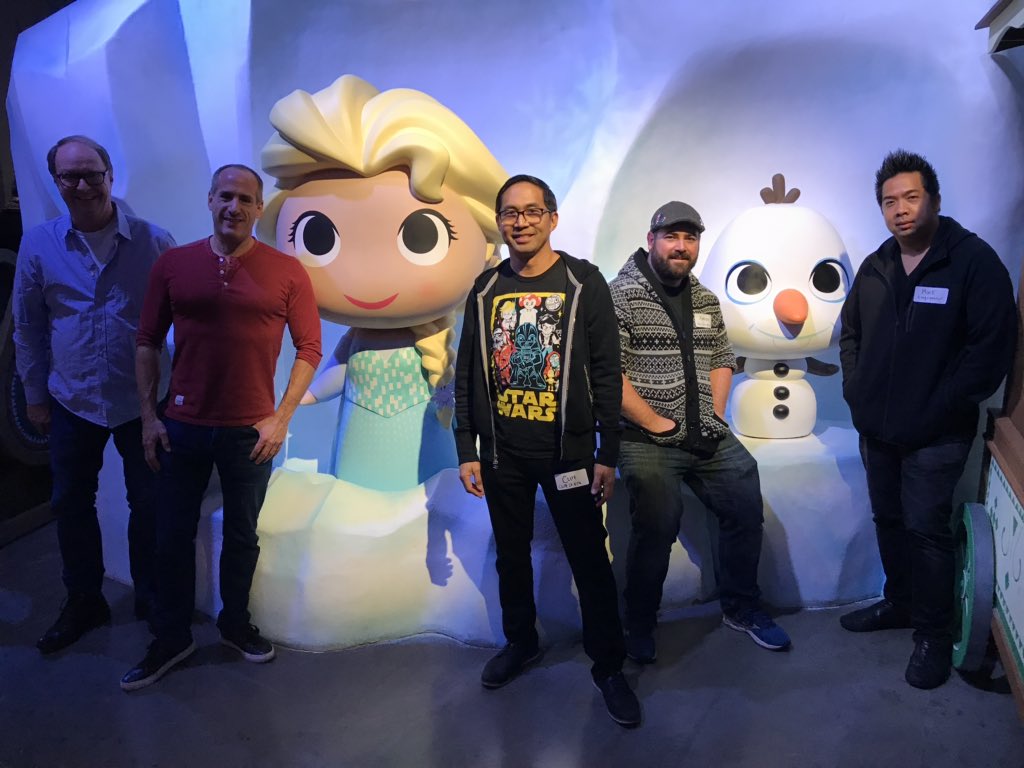 Brian sat on the throne with famous Disney Villains: Jafar Genie, Maleficent, Hades, and Queen of Hearts.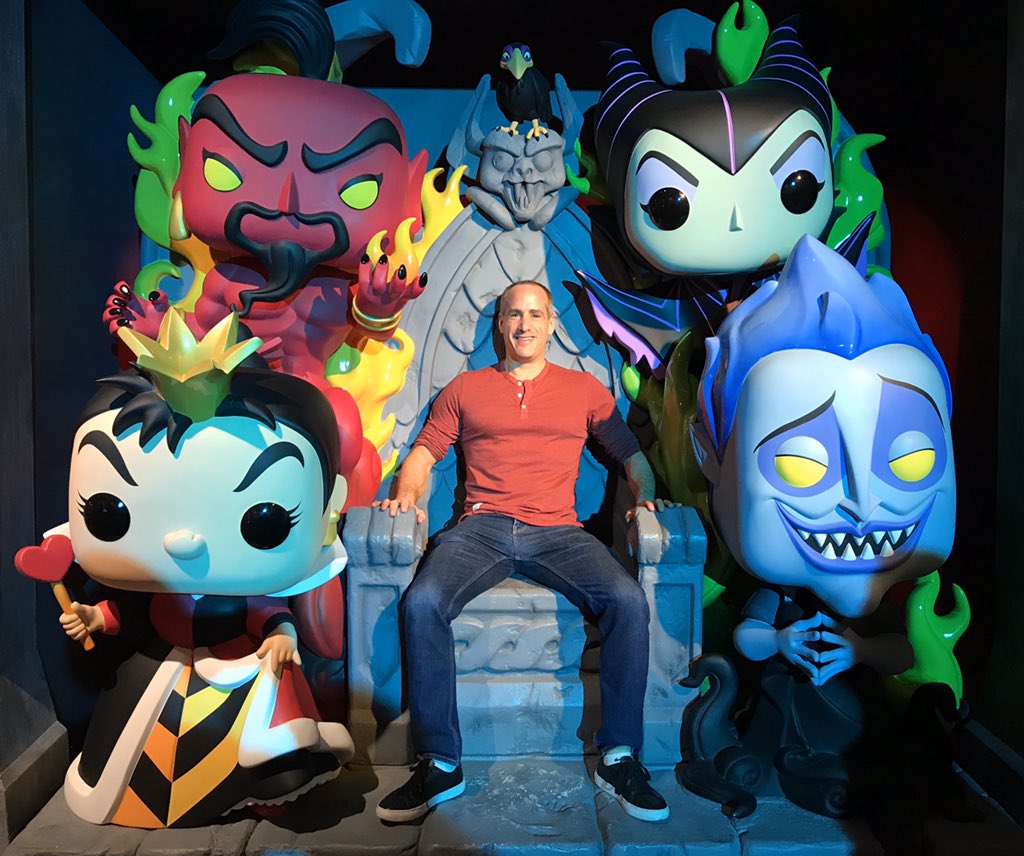 Then we shrunk to toy size to play with Woody, Buzz, Jessie, and the rest of the Toy Story gang in Andy's room.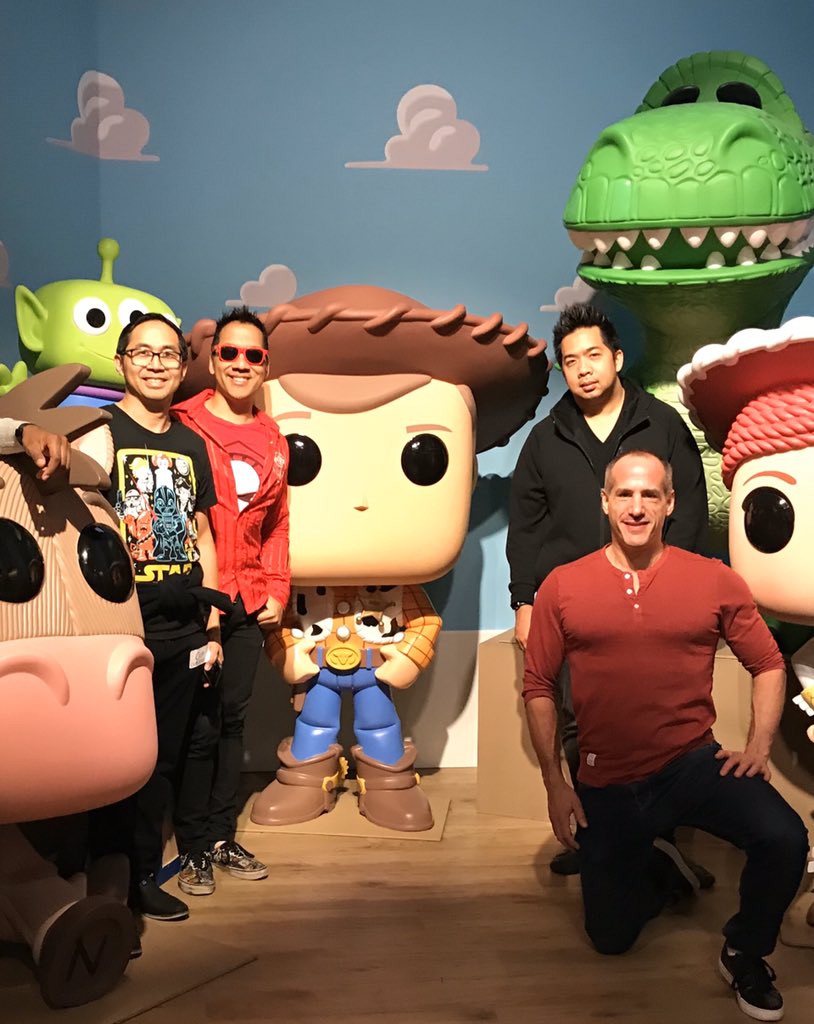 In the Hogwarts Castle room, we met Harry, Hermione, Ron. Dobby, Newt, and other characters.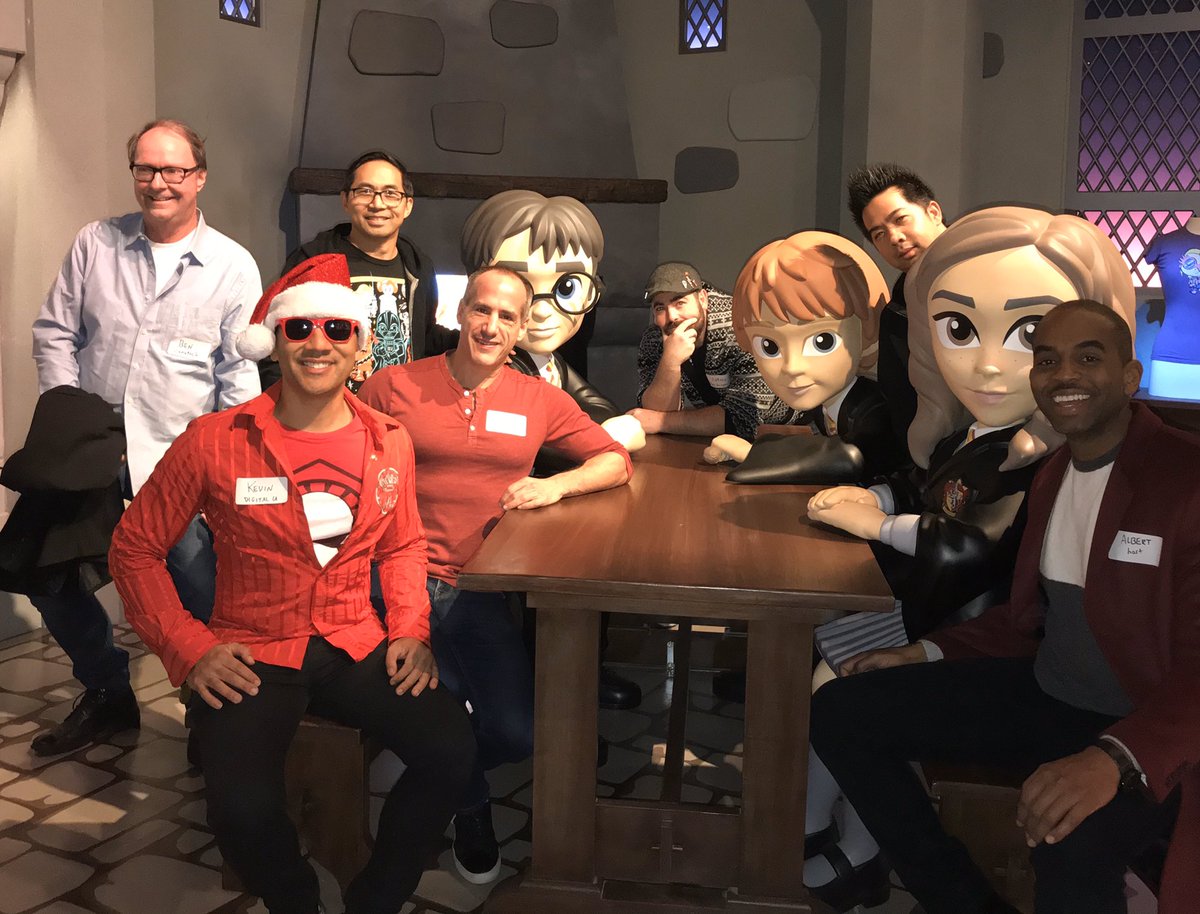 Then we journeyed to the Game of Thrones world to ride a White Walker possessed dragon.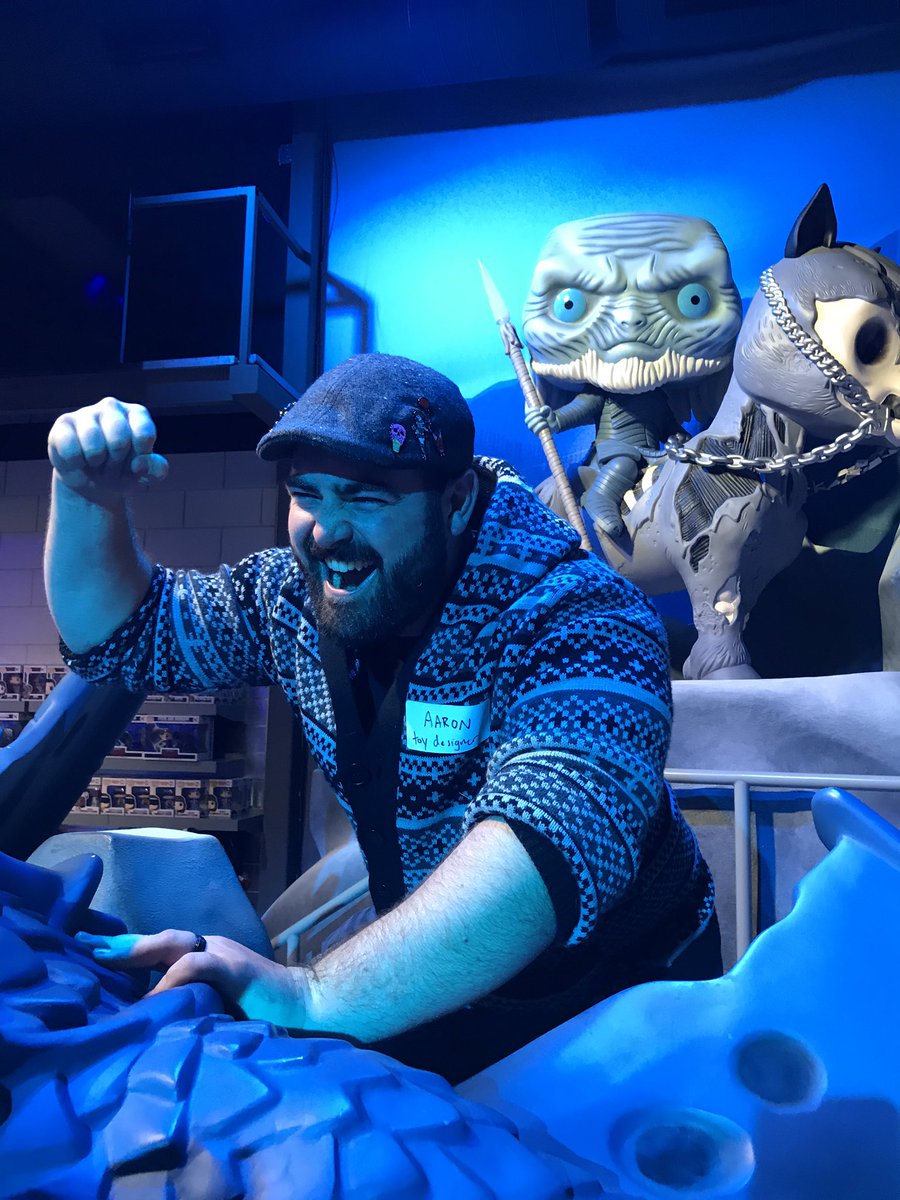 In the Saturday Morning room, we jumped into a Captain Crunch cereal bowl…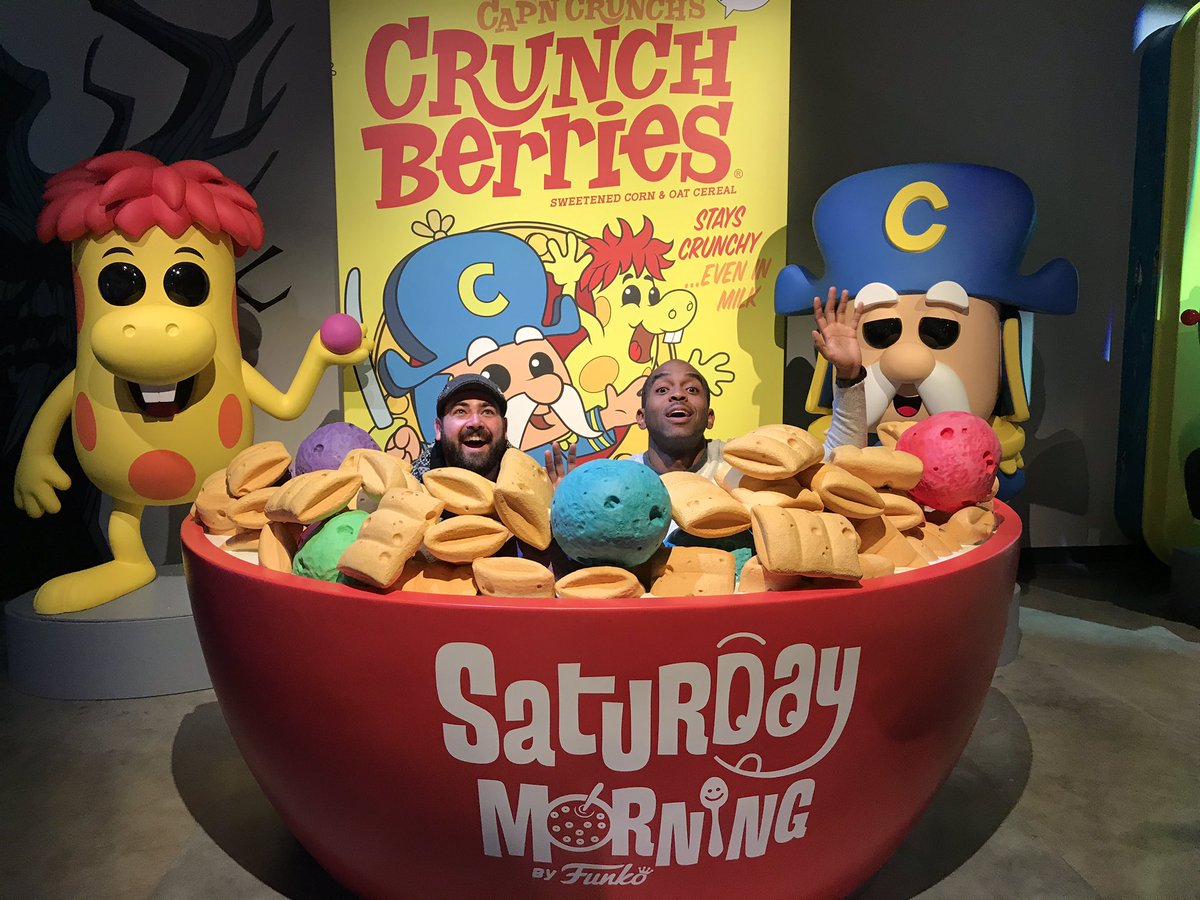 and met favorite cartoons like Flintstones and Jetsons, more cereal characters, and the Kool-Aid Man. OH YEAH!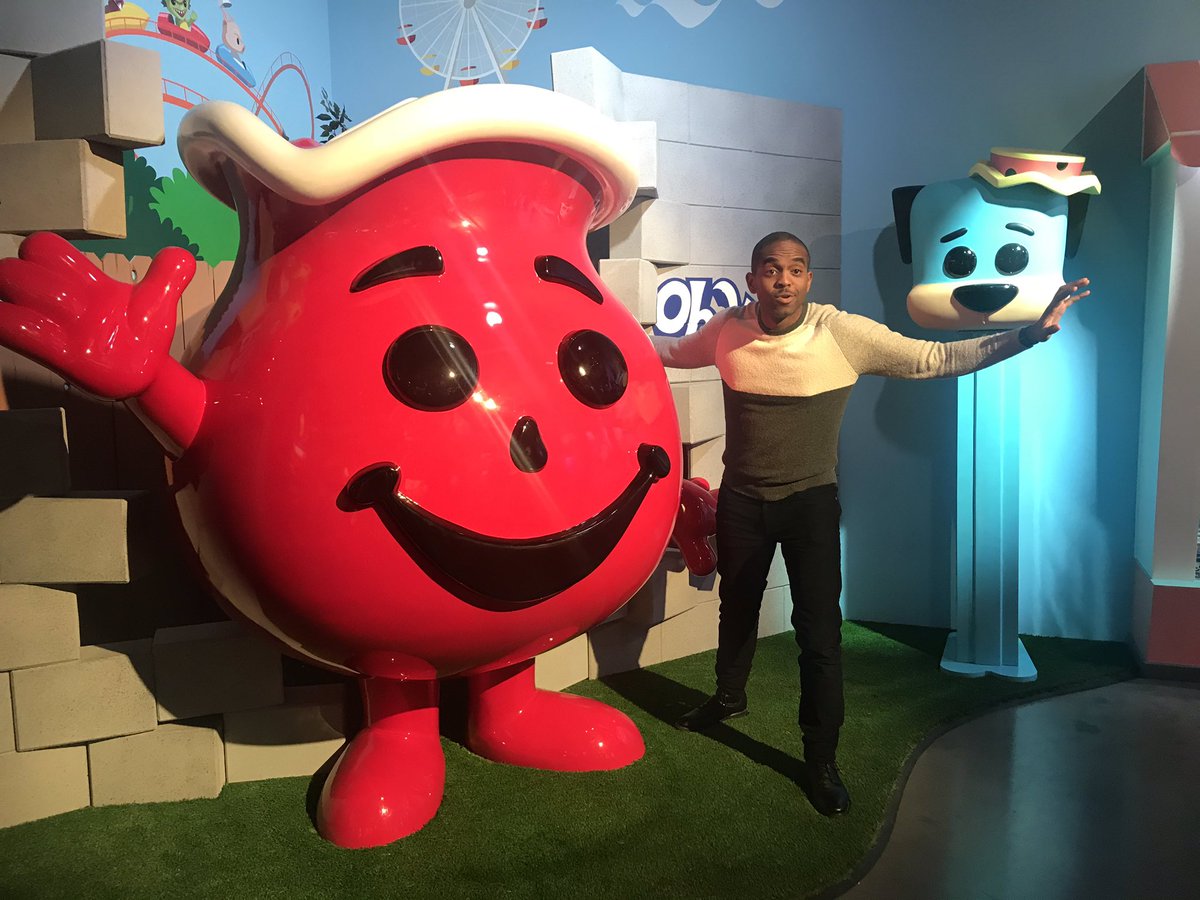 At the end of our tour, we entered through the secret Tardis door to the VIP room. It features a bar area and lounge, and will be available for private events. Brian Siegel, Disney Consumer Products executive, discussed movie-based merch opportunities for Avengers, Guardians, and other Disney characters.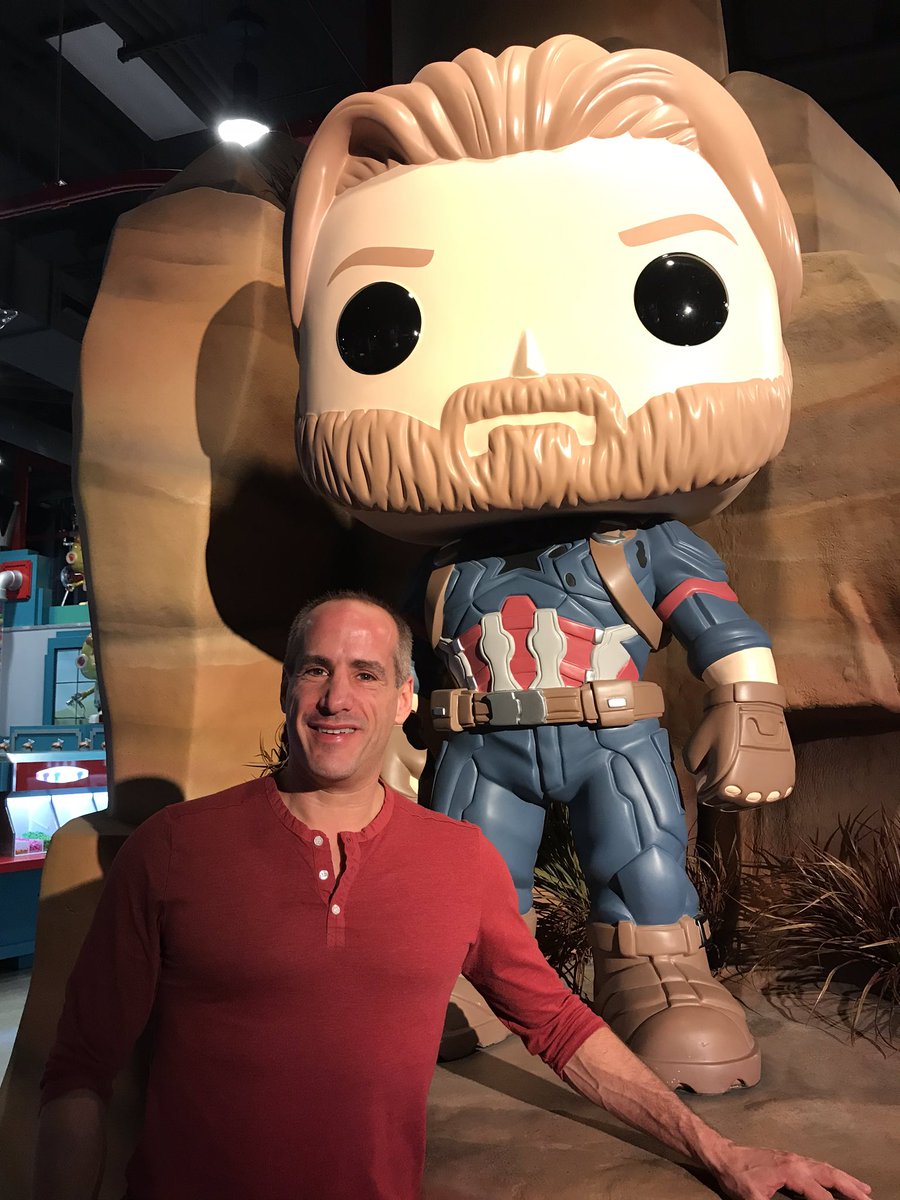 Thanks to Brian and Bianca of Funko Hollywood!
Funko Hollywood is Funko's second retail store after its HQ near Seattle. It's Instagram retail, like an Instagram Museum with dozens of photo opps, except it's free to enter and you can buy tons of Funko characters. See our article digitalla.net/funkohollywood
The Hollywood store closes daily at 8p. Current promotions include spend $50 and get a free holiday pop, and 25% off advent calendars.
After Funko Hollywood, our holiday party moved to the Kimpton Everly bar hotel, decked in a cozy ski lodge theme.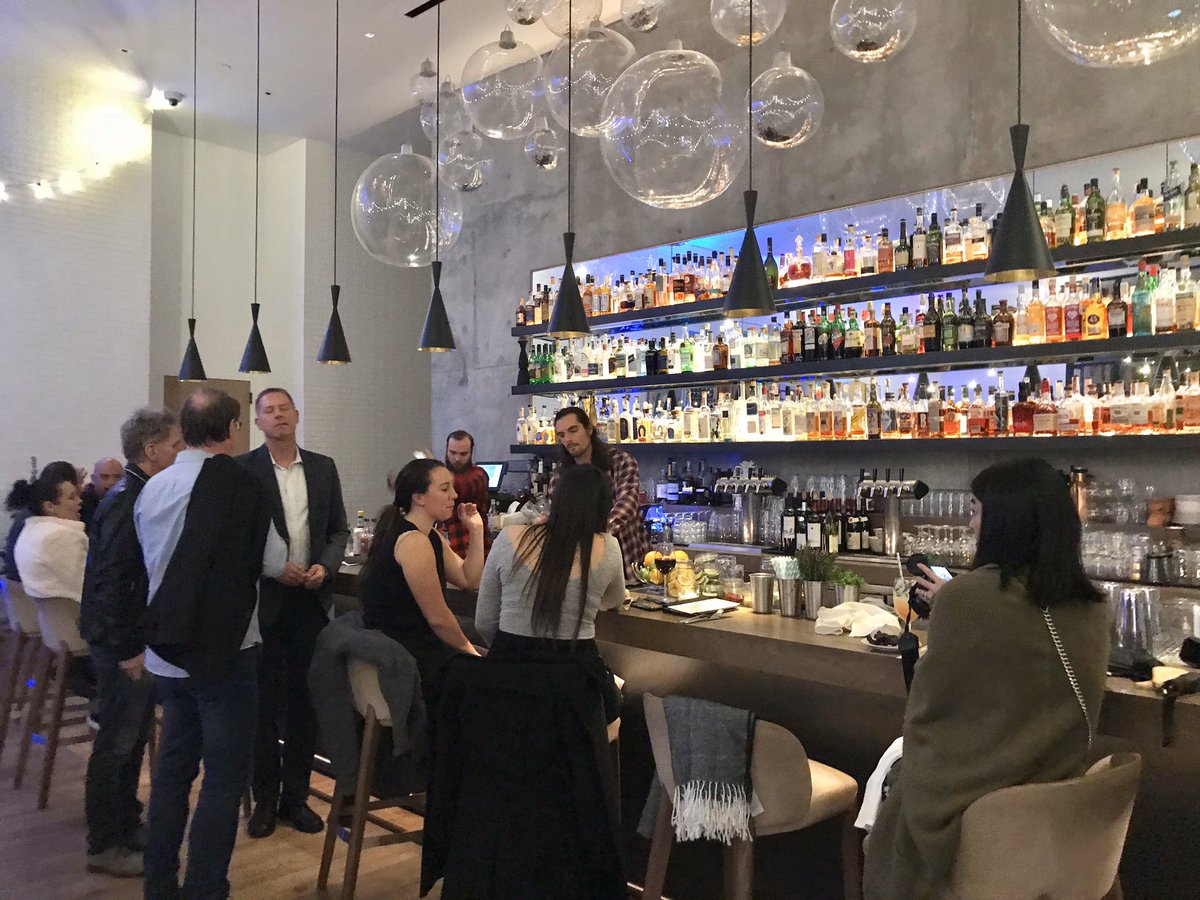 We enjoyed chatting about digital and games, taking photos at the several ski gear photo opps,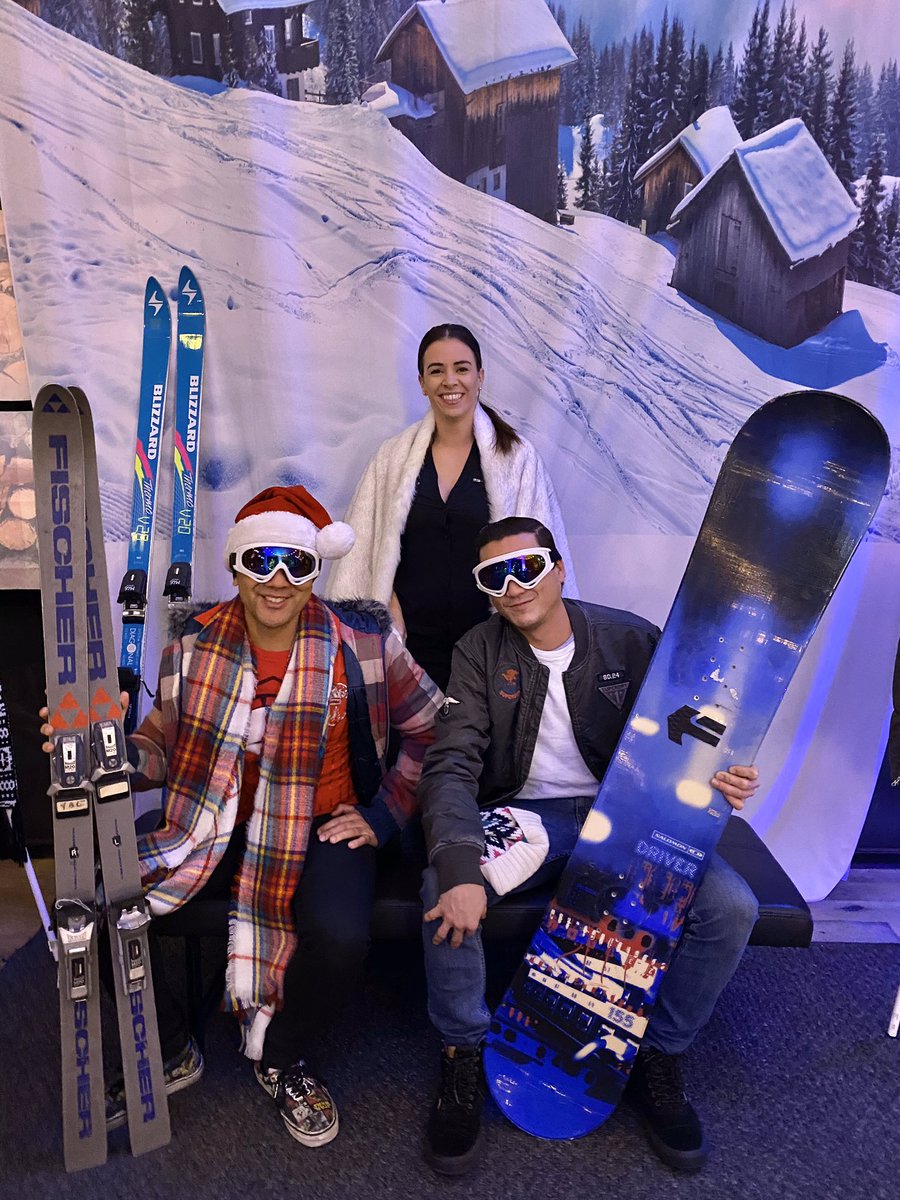 Albert Lawrence, host for the D23 Expo Disney+ stage, attended.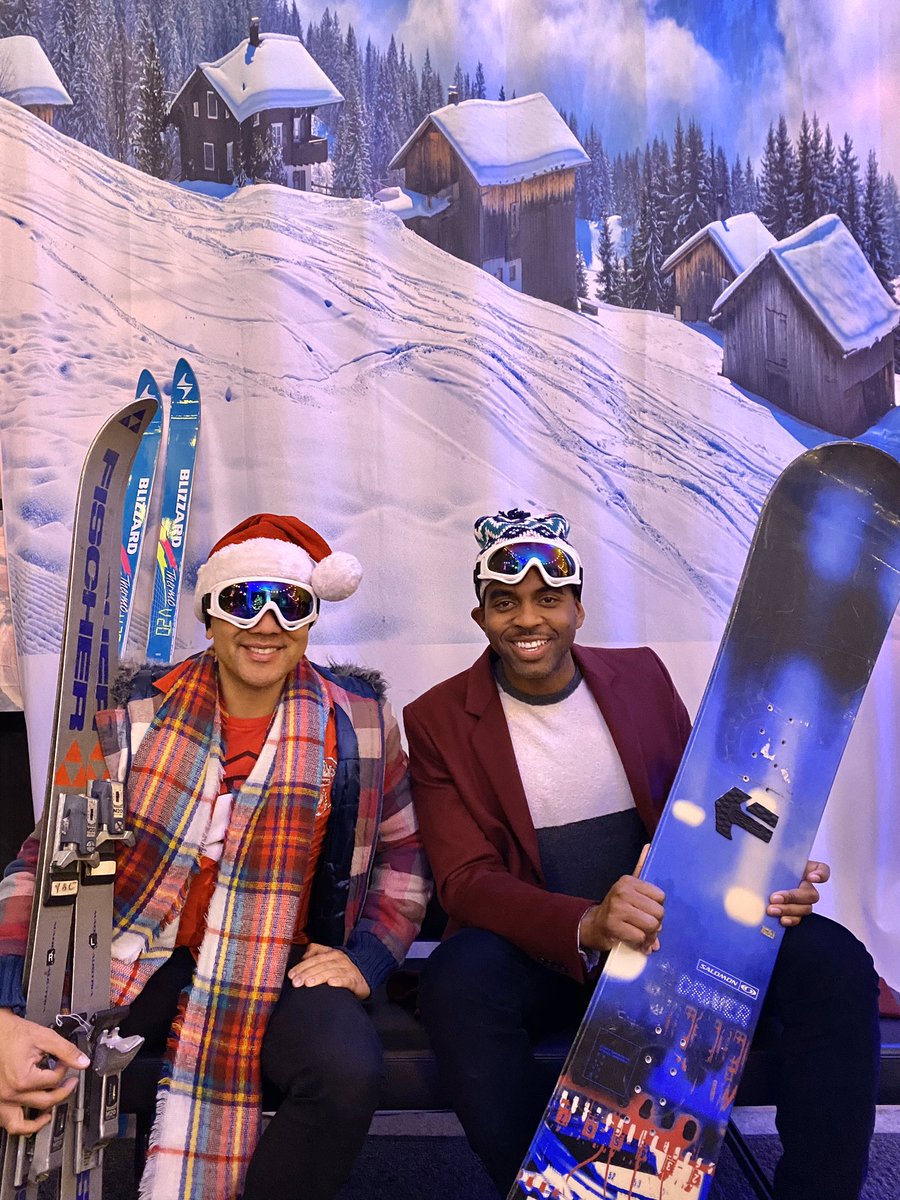 tasting holiday appetizer and drinks, and watching the band perform on the tree stage.