The annual Game Developers Convention goes virtual this week for the first time, with dozens of panels, Ask Me Anything sessions, and online networking Aug 4-6. The annual show cancelled its March in-person event in San Francisco due to the pandemic.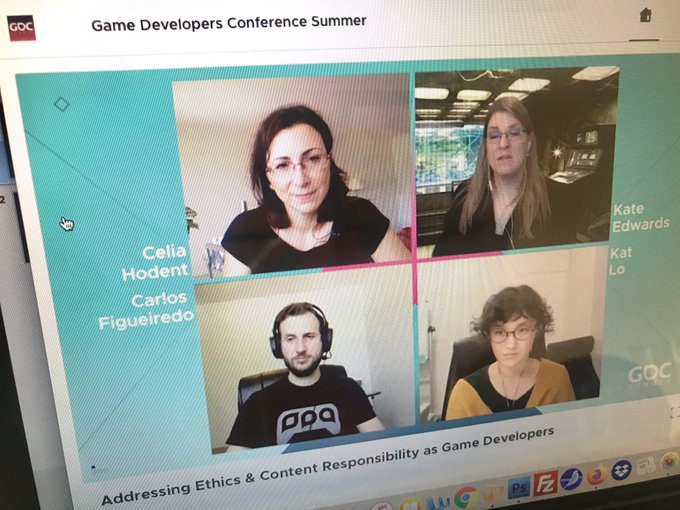 Several panels focused on diversity in games, including women, Black and people of color, LGBTQ, and accessibility.
Panel highlights:
Ethics and Content Responsibility as Game Development
– Research, study, and quantify with data
– Be careful with communication to the public
– Don't be afraid to discuss ethics, even though many people tend to avoid discussing it
– Industry should be proactive, rather than reactive after some issue arises
Cultivating Female Talent in AAA Studios by Victoria of Avalanche Studios:
– Promote women to senior roles
– Recruit more women
– Provide mentors, especially women mentors if possible.
– Feature women developers and players at conferences and in marketing
– Feature more women characters in games as lead characters, which can help women players identify with characters, play games, and draw more women in the industry 
How to Make your Game more Accessible with Karen Stevens, EA SPORTS Accessibility Lead.
– Include options for text / voice menu control
– Be aware of potentially triggering imagery or sounds. For shooting games, instead of blood, one game uses flowers or no-blood options.
– Reach out to disability community for ongoing feedback on the accessibility of your game
– Educate your game dev team on importance of accessibility and key things to look out for during dev
How to Launch Your Game on Steam
– Good trailer, game shots
– PR to press, influencers, streamers
– Steam Wishlists can correlate to sales: Launch sales are about 20% of your pre-launch wish lists
– Attempt to get ,12,000 Wishlists at launch, so it appears on Steam's popular list 
Jackbox Games Adapts to Pandemic with CEO Mike Bilder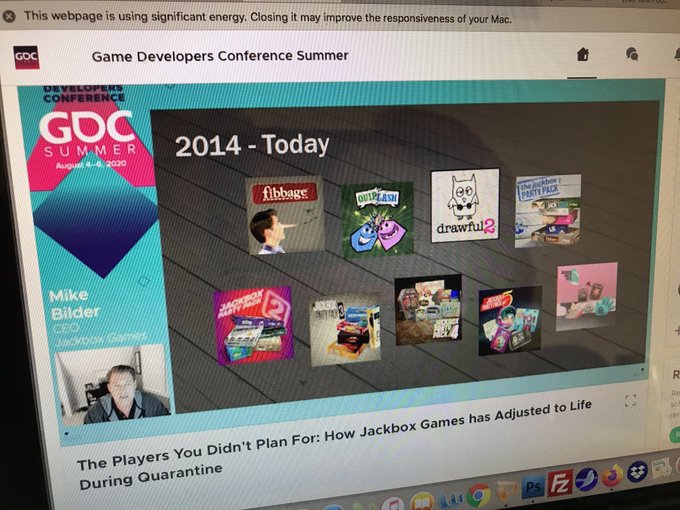 – Jackbox has seen huge increase in new users that have joined since pandemic, especially in these three categories: Streamers on Twitch etc, Families, and International
– The Jackbox team has had to adapt to the huge increase in new users, by increasing server load, customers service, and especially support for new users to games in general (families, etc.) who need help with basic game on boarding.
– More international users = more international languages support and documentation
– Pandemic did not affect the production of this year's game, which fortunately had been finished by March.
Productizing Privacy Compliance: Best Practices & Philosophies Compliance in Mobile Games, presented by AdColony.
– How long does your company keep mobile game players data?
– Data minimization: What is the minimum data you need for your work. Don't collect extra data you don't use.
– What does your company do with it?