Disney's upcoming new Genie app will use AI – like magic –  to help you plan your day at Disney World.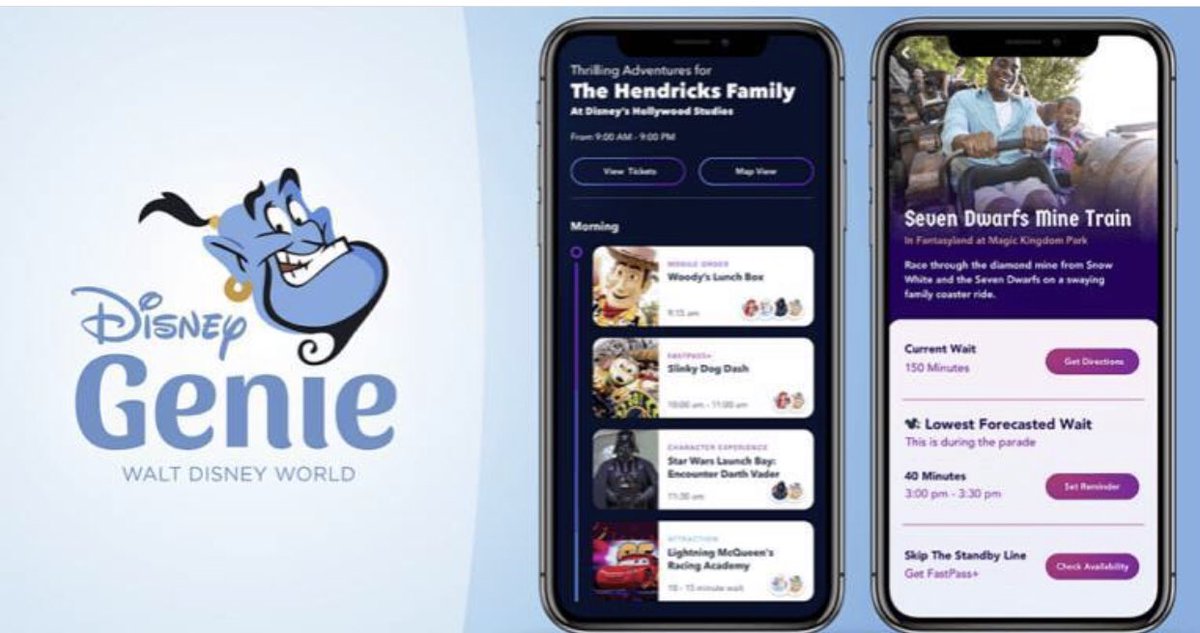 The announcement was made by Bob Chapek, Disney Parks, Experiences and Products Chairman on Aug 25 at the D23 Expo in Anaheim.
Disney Genie uses Aladdin's Genie as its mascot, because it will use AI to suggest your itinerary, and even make reservations like magic. AI is the magic!
Disney Genie will make planning easier and more fun by providing guests customized itineraries geared to princesses, thrill seekers, foodies, families and more.
Guests will also be able to tell Disney Genie what they want to experience, and it will quickly evaluate millions of options to present them with an optimal day.
Genie will even be able to actually make Fast pass reservations and book restaurants for your planned itinerary, so you spend less time figuring out your day, and more time enjoying the park.