The Ghostbusters Fan Fest featured directors, cast, collectibles, and a concert with the Ghostbusters theme song at the Sony Pictures Studio Lot in Culver City on Saturday.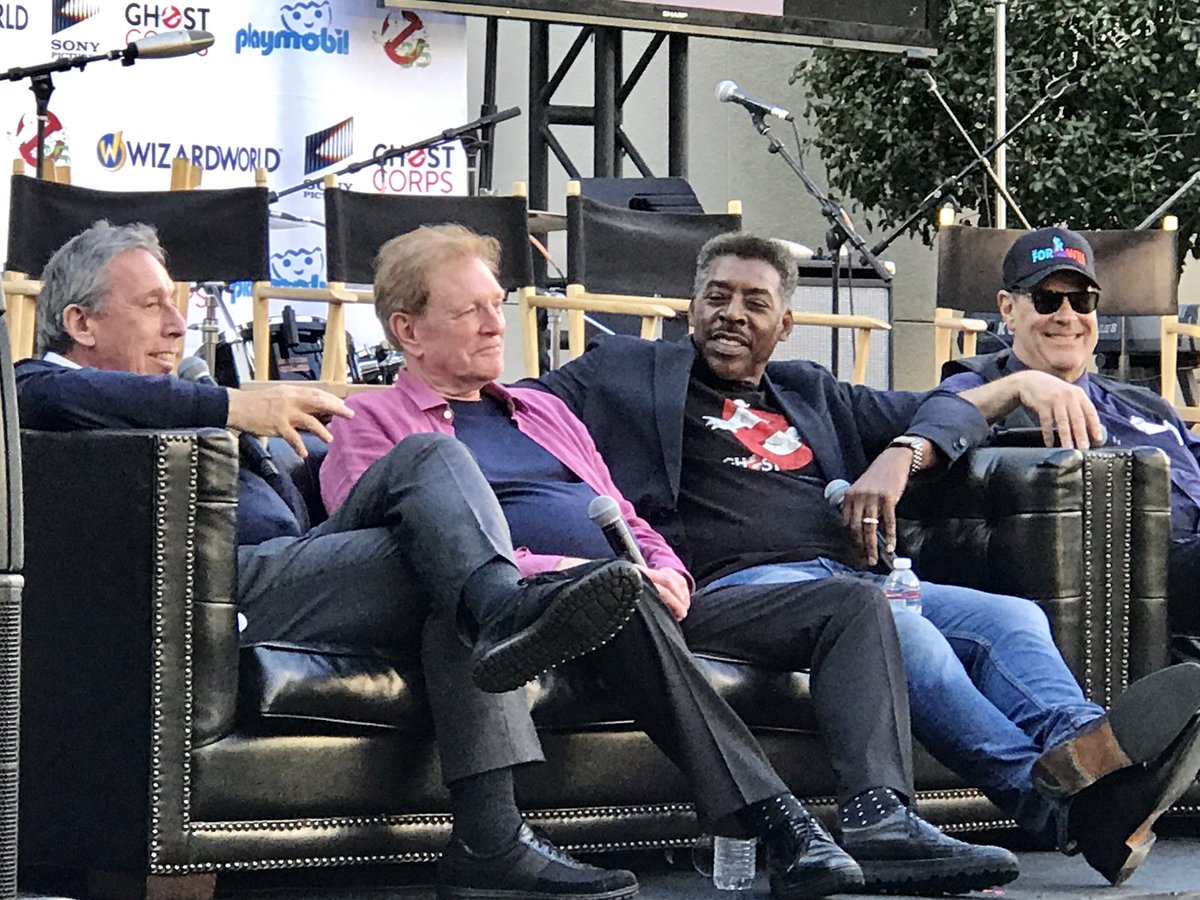 The event was produced by Wizard World to celebrate Ghostbusters 35th anniversary, released 35 years ago to the day.
Highlights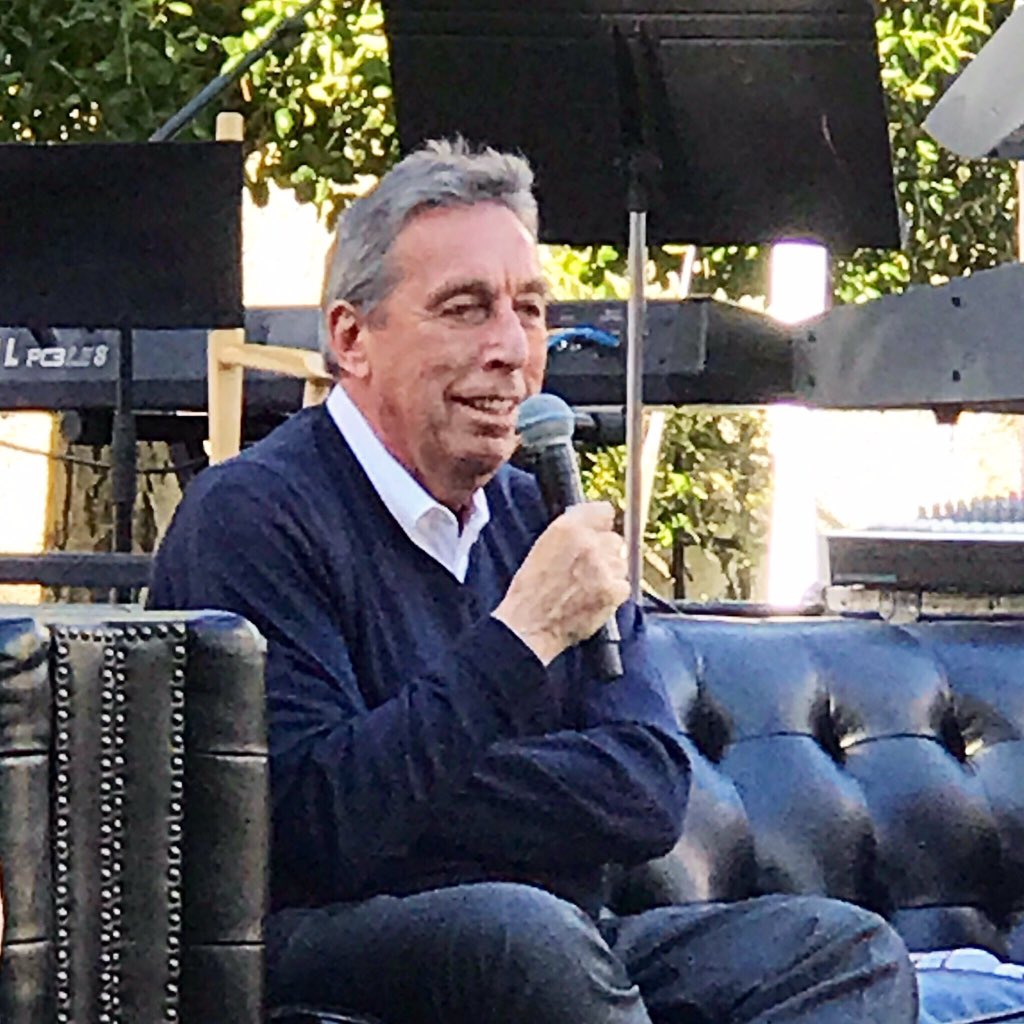 Ghostbusters director Ivan Reitman spoke on a panel with actors Dan Aykroyd, Ernie Hudson (Winston), and William Atherton. He discussed development of the film, saying that the original story for Ghostbusters was set in the future, when teams of ghostbusters compete to capture ghosts. But that was too expensive and far-out, so Ivan brought it back to one team capturing ghosts in NY to make it more grounded and relatable.
He discussed casting Rick Moranis, and Annie Potts. Ernie said people have come up to him over the years (and today at the event) to thank him for representing people of color on screen.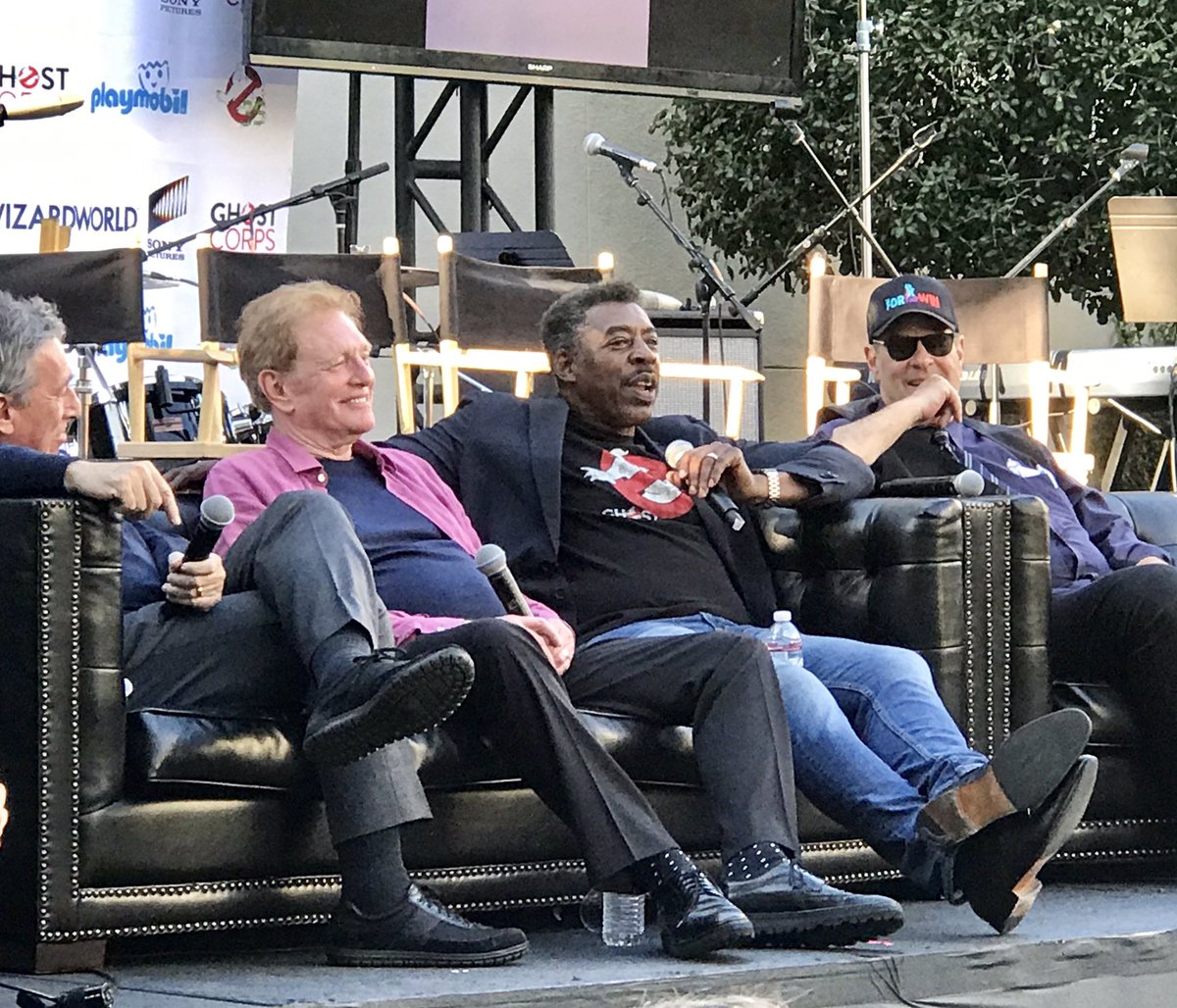 Favorite scene of filming Ghostbusters:
– Dan: watching filming of Stay Puff walking down NYC with real extras screaming and running away, watching from high up at his hotel room
– Ivan: NYers walking by set thought the ruptured sidewalks were real earthquake damage!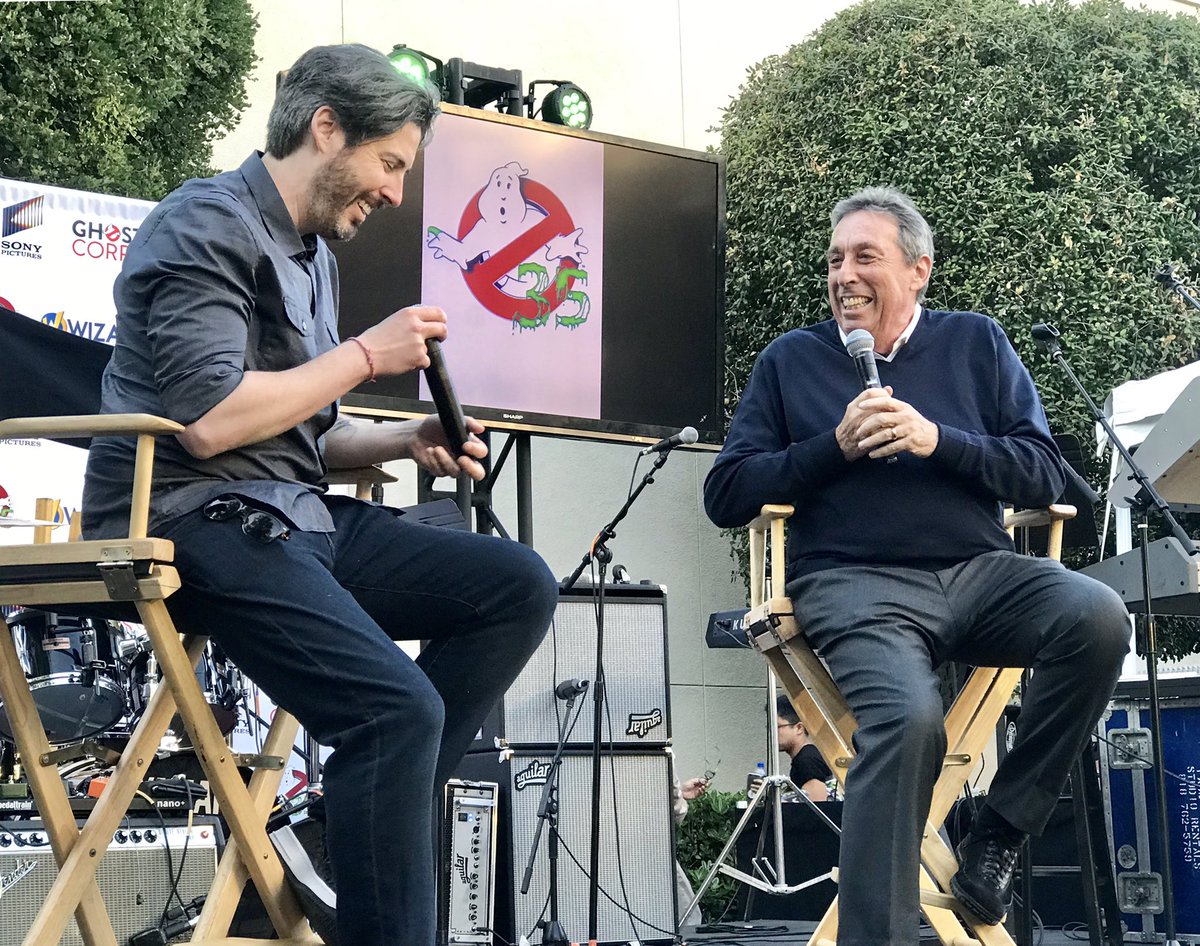 Jason Reitman, who's working on the next Ghostbusters to be released 2020,  thanked Paul Feig for busting down the doors to show anyone can be a ghostbuster.  Jason said that he's invited some of the original cast to reprise their roles years later. He said:
'Sigourney has read the screenplay'
'Ernie has the read the script'
'Bill Murray has read the script'
Jason said that Mckenna Grace, who plays young Carol Danvers in Captain Marvel, has been cast, and that she is a huge Ghostbusters fan. He also said that one of the Stranger Things cast has been cast, leading to speculation that the next film will be a Kid Ghostbusters.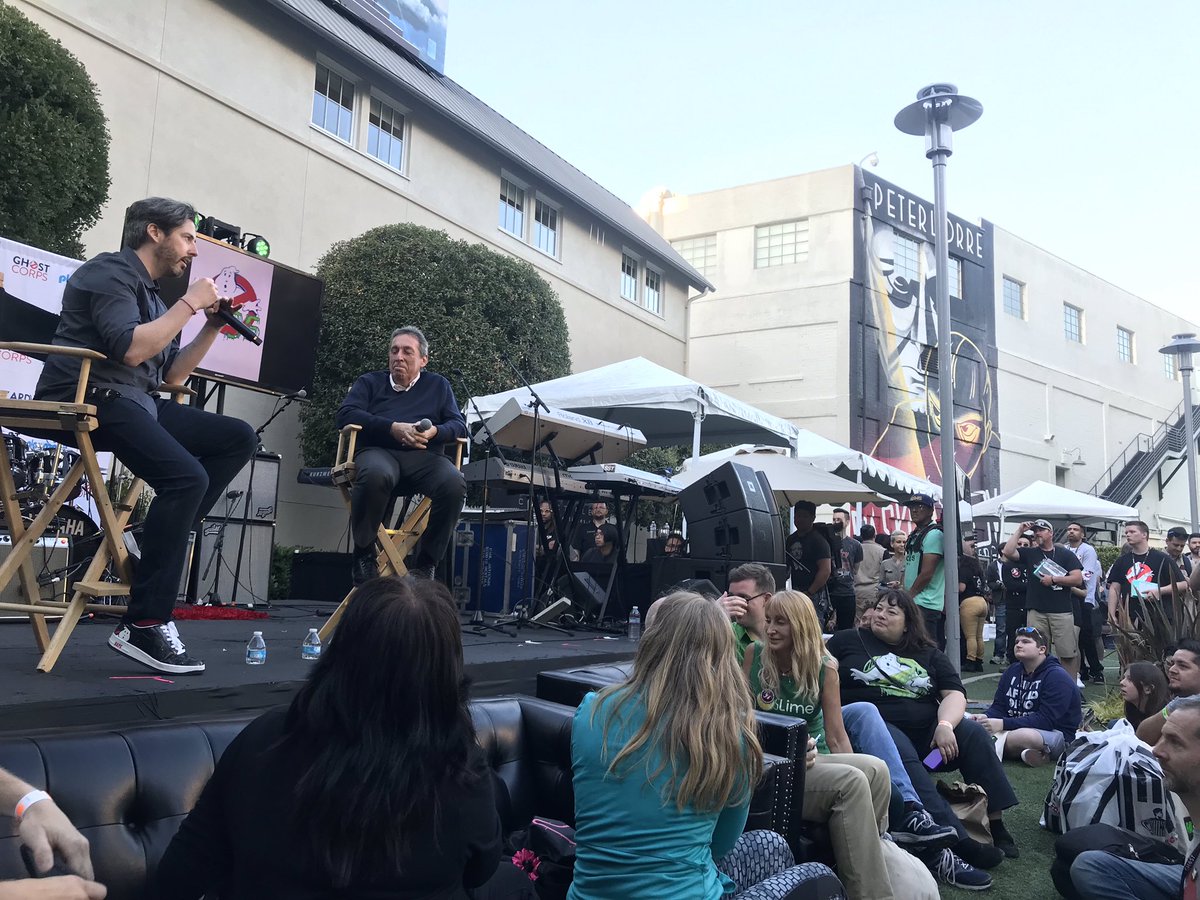 Jason then moderate a panel with his Dad, thanking him for inspiring him. He also revealed some Ghostbuster 1984 original film dailies outtakes that were discovered in storage in the Midwest. They were shipped last week, and cut right before the panel.
Ray Parker Jr. closed out the event performing his famous Ghostbusters theme song.
The event was held on the Sony lot, taking over several areas wth Ghostbuster cars, vendors, food trucks and panels.
The Stay Puft Marshmallow Man was spotted lumbering thru the back lot.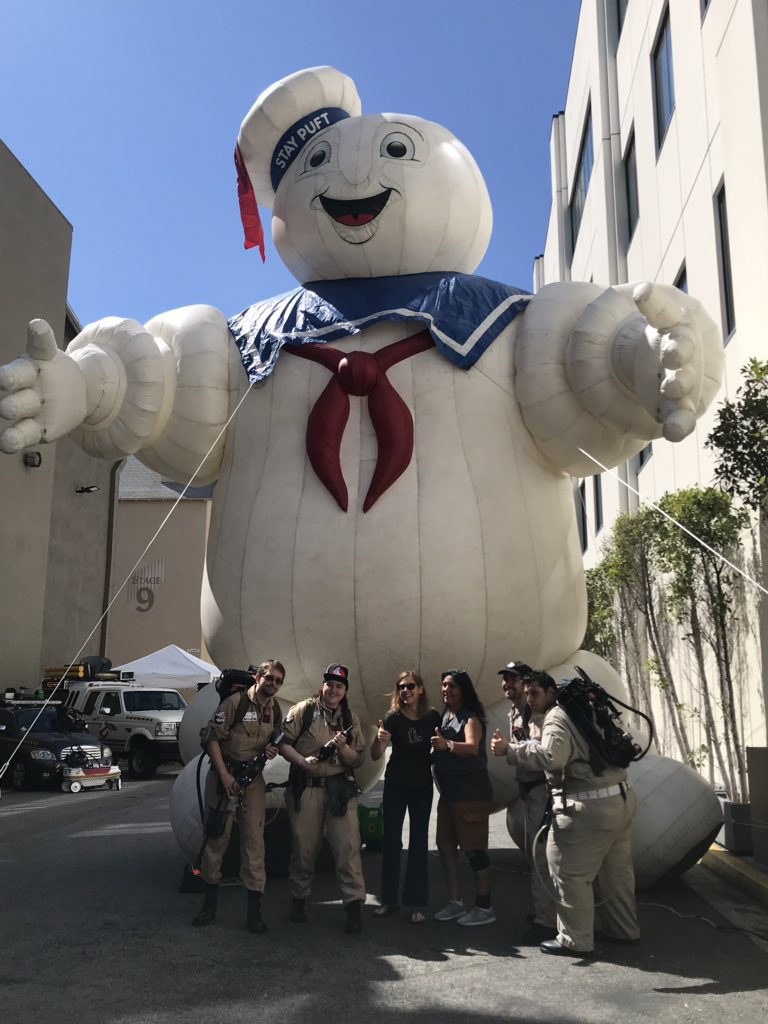 These Ghostbusters cars area always parked in front of a replica of the Ghostbusters building, based on a building in New York.