Hacks' cast and creators said they wanted to shine the spotlight on comediennes at their fan panel at PaleyFest on April 7 at the Dolby Theatre in Hollywood.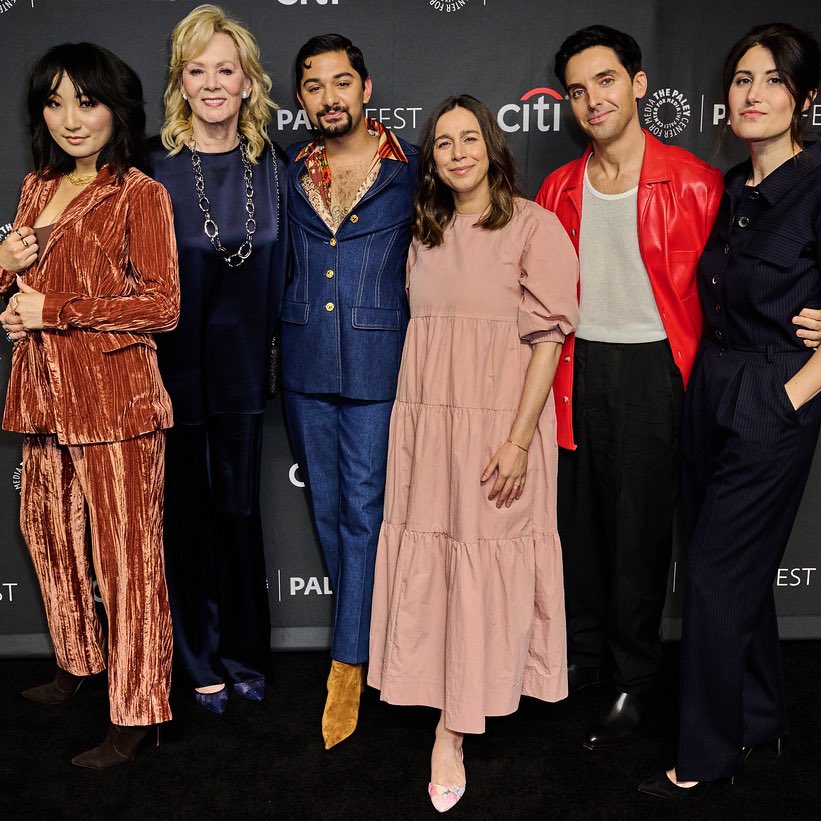 Hacks tells the story of Deborah Vance (Jean Smart), a legendary comedienne with a Las Vegas show residency, who must team up with a young entitled millennial comedy writer Ava (Hannah Einbinder) to save both of their careers. While there have been several movies and TV shows about male comedians, Hacks helps fills the void of shows about female comedians.
Deborah Vance's story, character and comedy and was inspired by many famous female comedians including Lucile Ball, Joan Rivers, Wanda Sykes and many more whose stories haven't really been told, directors and writers said on the panel.
Hacks has swept several awards in its first season including: three Emmys (Actress: Jean Smart, Directing, Writing), Screen Actors Guild Awards (Actress: Jean Smart), Directors Guild Awards (Comedy), two Writers Guild Awards (Comedy, New Series), AFI TV Program of the Year, GLAAD Awards (New TV series), and two Golden Globes (Actress, Comedy TV).
Lead Jean Smart said it's been incredible to receive both the awards and praise from fans.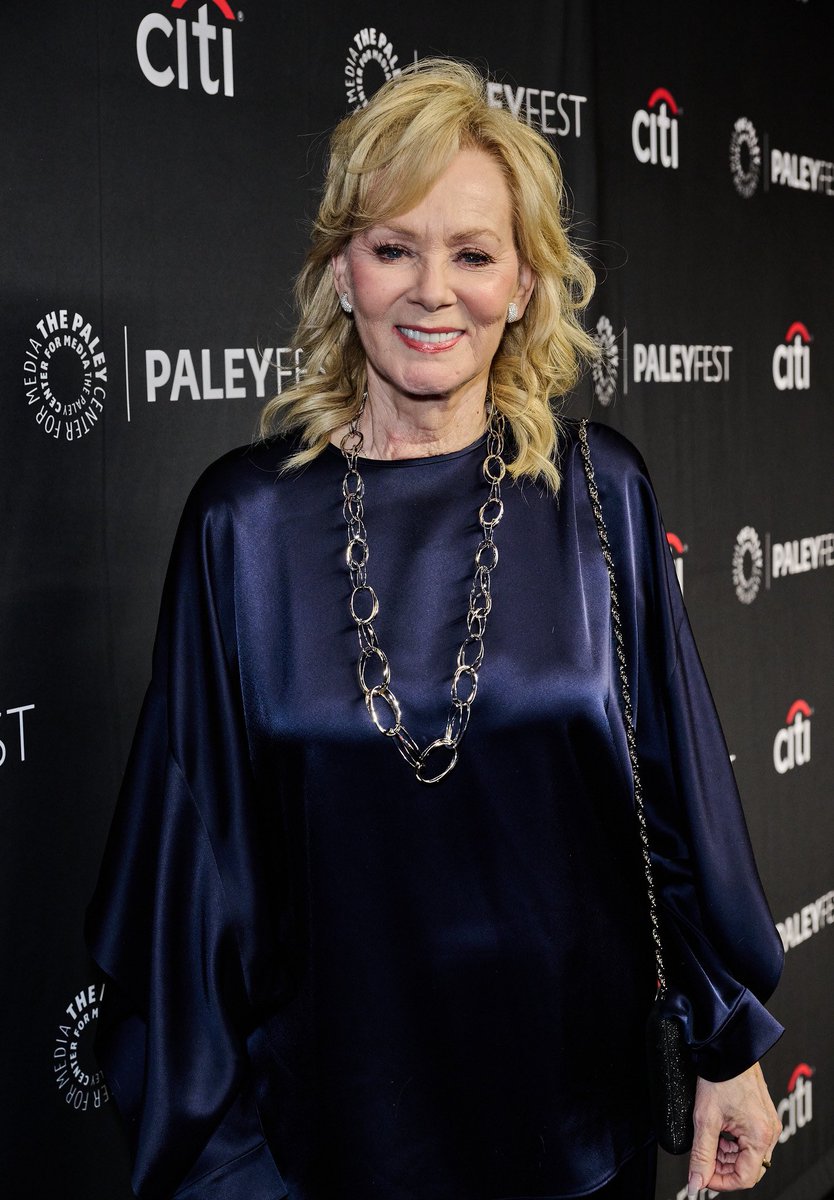 PANEL HIGHLIGHTS
Hacks Slap: The cast discussed the 'elephant in the room': the Hacks slap. On the show, Jean Smart's Deborah Vance slapped Ava. Ironic, because the panel was held on the Dolby Theatre stage, just a few feet from where Will Smith slapped Chris Rock at the Oscars a few weeks before. On the show, Ava s responses was: "Owww do people even slap any more?" Apparently yes they do…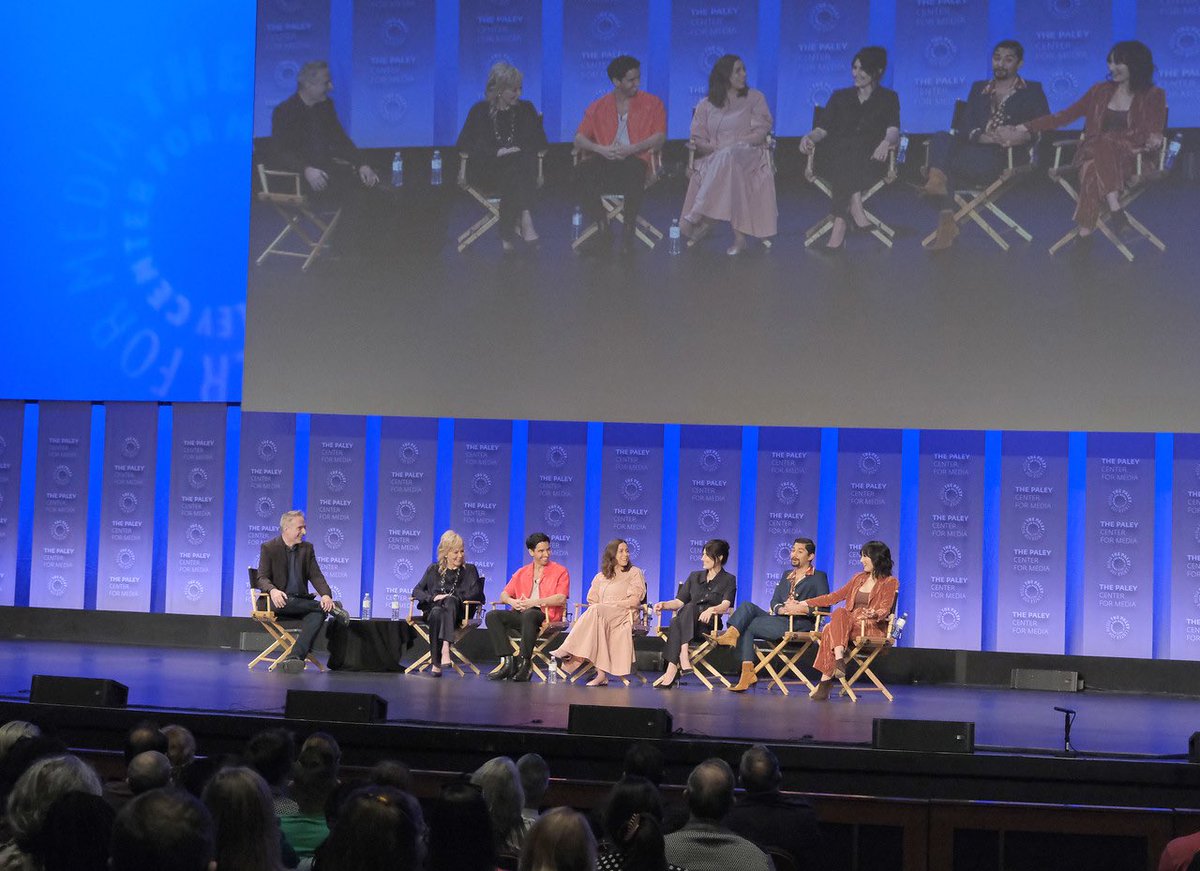 Lucia's Labor. Director Lucia Aniello dedication to the show was a labor of love – during actual labor. Actress Jean Smart said director Lucia Aniello, directed a Hacks episode while she was starting contractions, via remote streaming from the set.  "She was quite literally directing us between contractions," Smart said. Lucia added that she said, "I'll keep 'em in here," a few more hours so she could finish directing. Moreover, Lucia actual gave birth during the DGA Awards when she won for Best Director. 
Hacks Family. Hacks cast has terrific chemistry, in part because of the supportive work environment. 'There was such a conscientious cultivation of a supportive work environment from top to bottom," said Mark Indelicato (Damien), who said he felt a similar positive vibe when he was on Ugly Betty. "These are your friends, who you really really like spending time with."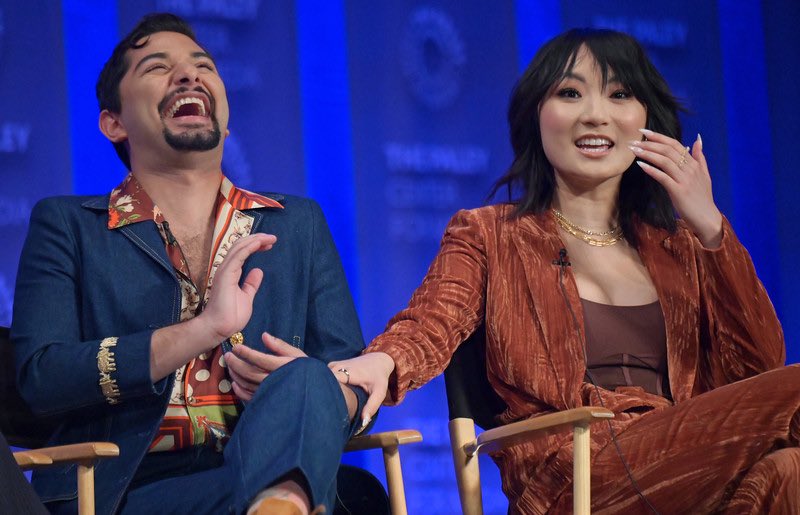 LGBTQ Representation The show has also received kudos and awards for the portrayal of LGBTQ characters, who are played by queer cast.
"It makes sense a lot of her world would have queer people in it," said director Lucia of Jean Smart's Deborah Vance character. Hannah's Ana is matter-of-factly bisexual, and says she is on the show. Mark's character Damien is gay, like he is. On the panel, he said that after work, Damien either goes home to organize his Polo shirts in color order, or goes out to gay circuit parties. The writers joked: Why not both? Also, Marcus is gay on the show, played by non-binary Carl Clemons-Hopkins.
Hacks won a GLAAD Award a few days before for New TV series.
Kiki. Actress Poppy Liu who plays Kiki said her character was so well-written, it was easy to bring her bubbly infectious energy to the role. She said on the day they were filming the fight scene in S2, ep1, it was her actual birthday, so she was extra excited to film scenes with her popcorn purse. Poppy said she has created a whole backstory for Kiki, which may or may not reflect the script. She says Kiki is a hustler scrappy Chinese-American immigrant who probably has relatives running Vegas casinos, clubs and nightlife.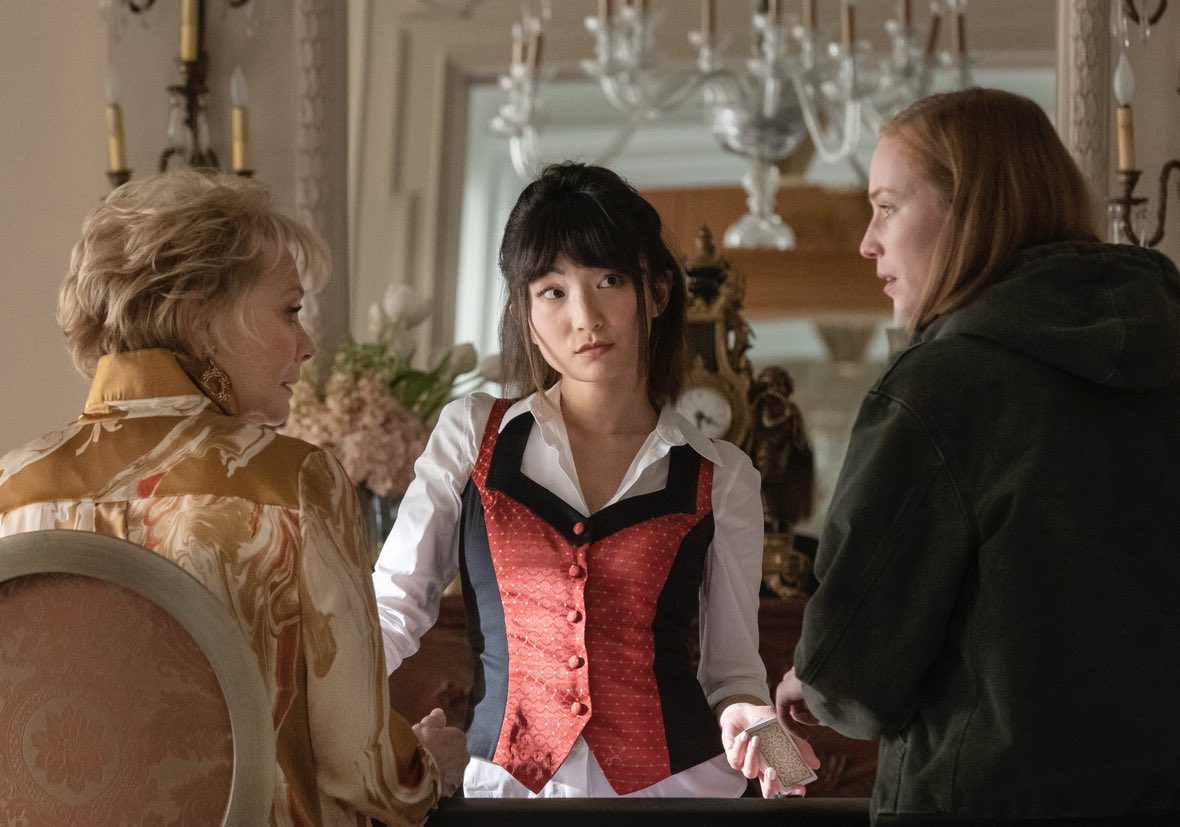 Season 2 SPOILERS! In Season 2, Deborah and Ava leave Las Vegas to on a traveling comedy tour. Cast and creators dropped some hints of filming locations in Season 2 including: Arizona, Long Beach, Altadena, and kinda international waters (in port). Also: upcoming Season 2 guest stars will include Ming-Na Wen and Margaret Cho.
Watch Hacks on HBO Max. Season 2 launch date is expected for later this year 2022.
Produced by The Paley Center for Media, PaleyFest returns to the Dolby Theatre April 2-10 in Hollywood. This year's celebration features favorite TV shows with special screening followed by a panel and audience Q&A with the stars and creators of the series. PaleyFest is open to the public and tickets are currently on sale at PaleyFest.org.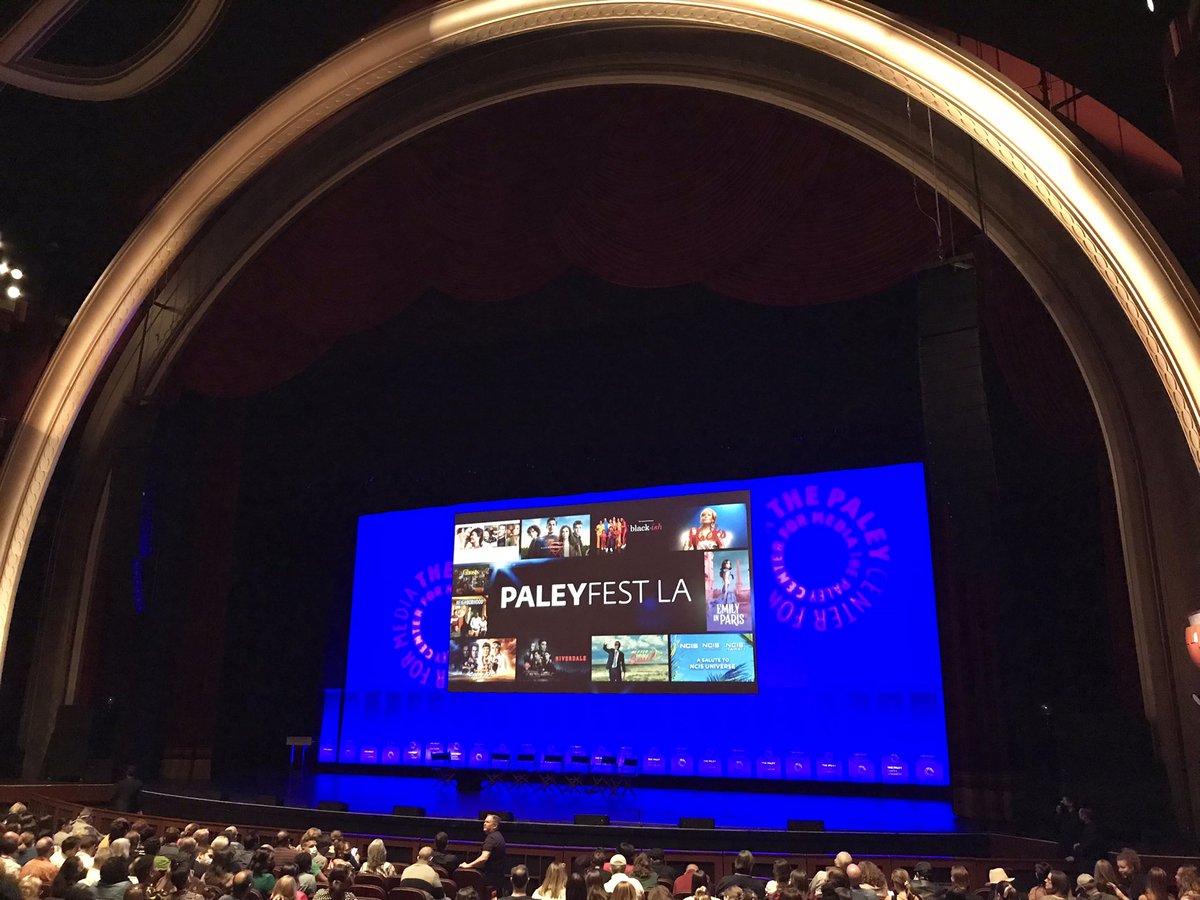 Photos: PaleyFest