At our Digital LA – Halloween Party, we celebrated with an Internet 50th birthday cake, costumes, and VR games at Phase Two coworking space in Culver City, LA.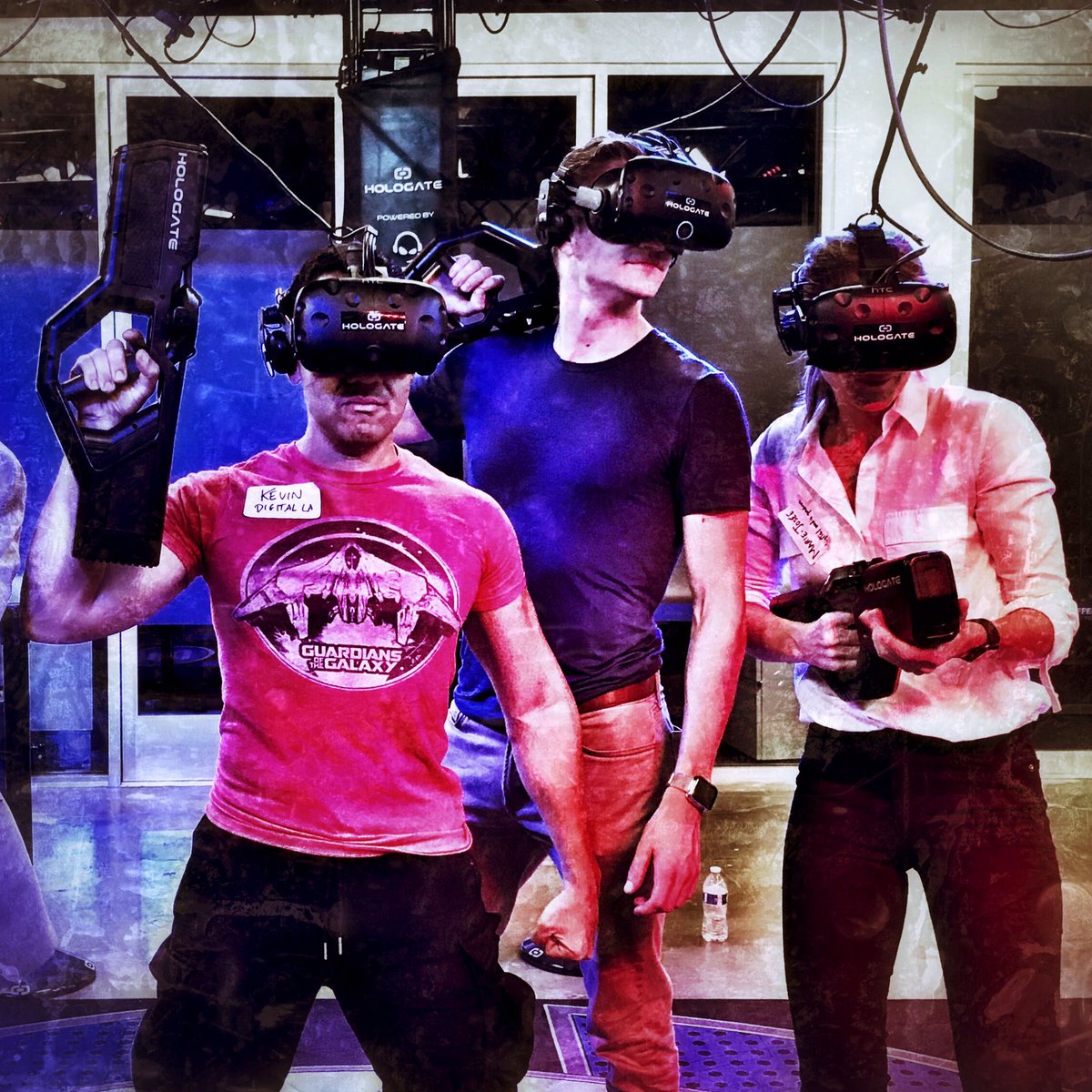 The event was held on October 28, on the eve of the date October 29, when UCLA researchers sent the first packed of data to Stanford on a network that would evolve into the Internet. So, we celebrate with a chocolate Internet 50 birthday cake.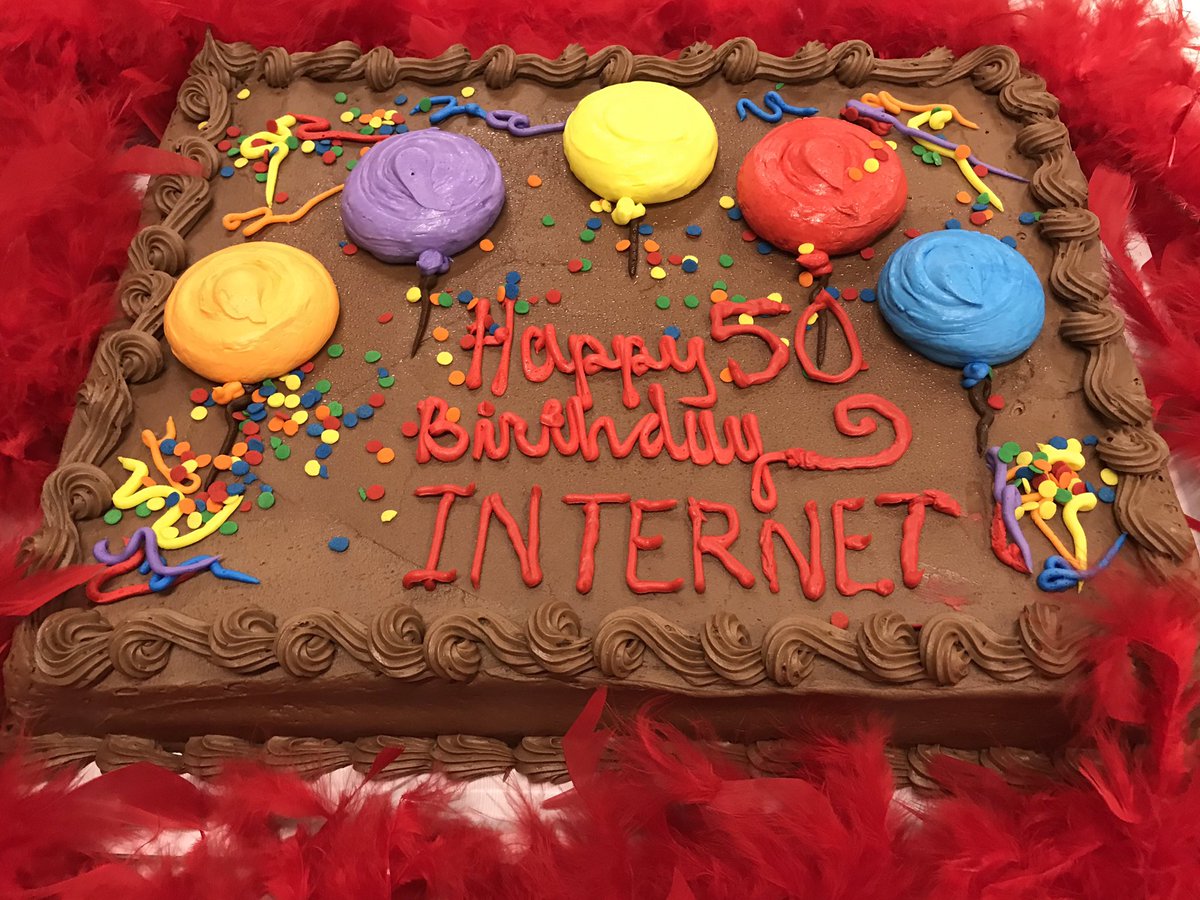 Attendees played free VR games in Hologate VR, a four-person social VR system housed at Phase Two. Attendees played Angry Birds, based on the Sony Pictures film, and Zombyte, a high-action zombie-shooter game, perfect for Halloween.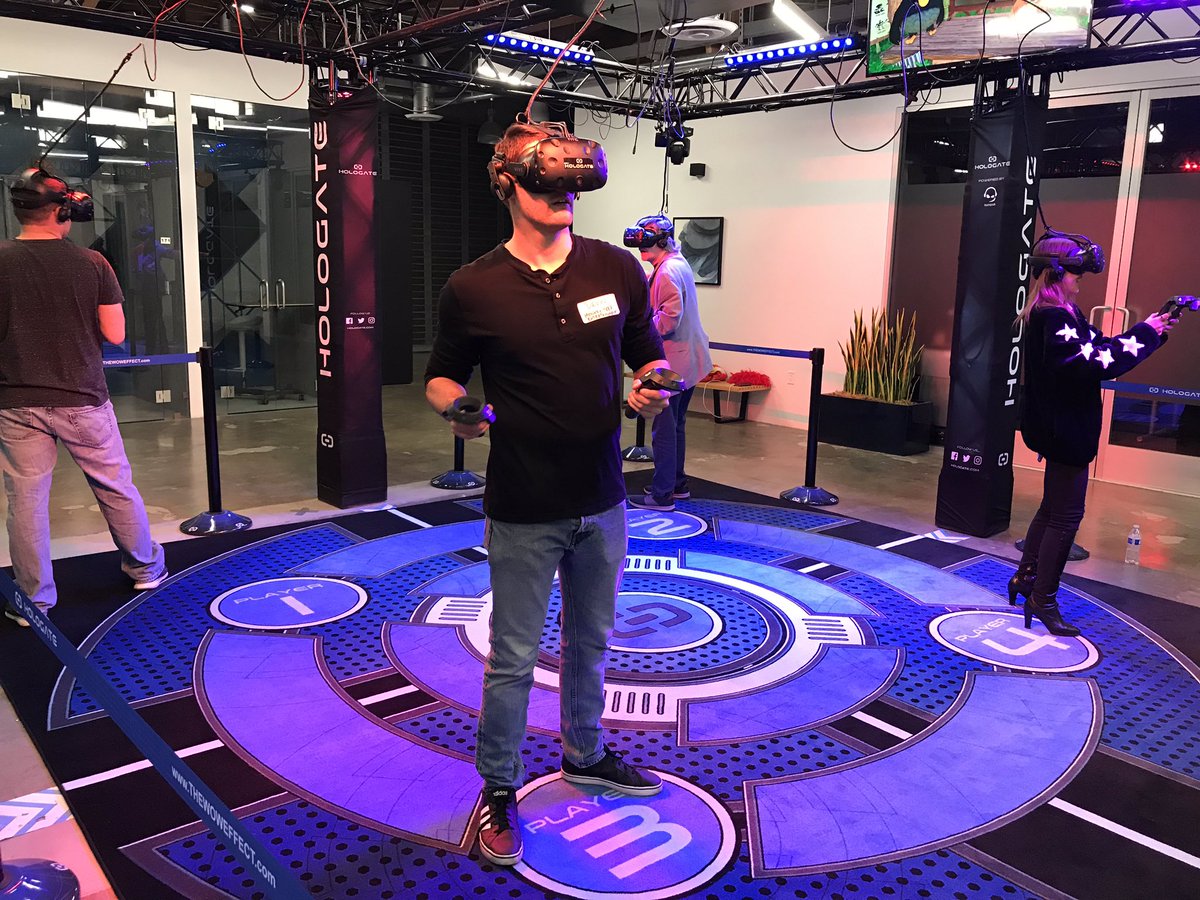 Hologate's Gregg Katano led the Hologate VR games. Hologate VR has won several awards for its location-based VR system, deployed in hundred of locations worldwide.
The party was immediately after our VR Games panel, where Gregg and other VR experts from Survios, HP and more discussed trends in VR games.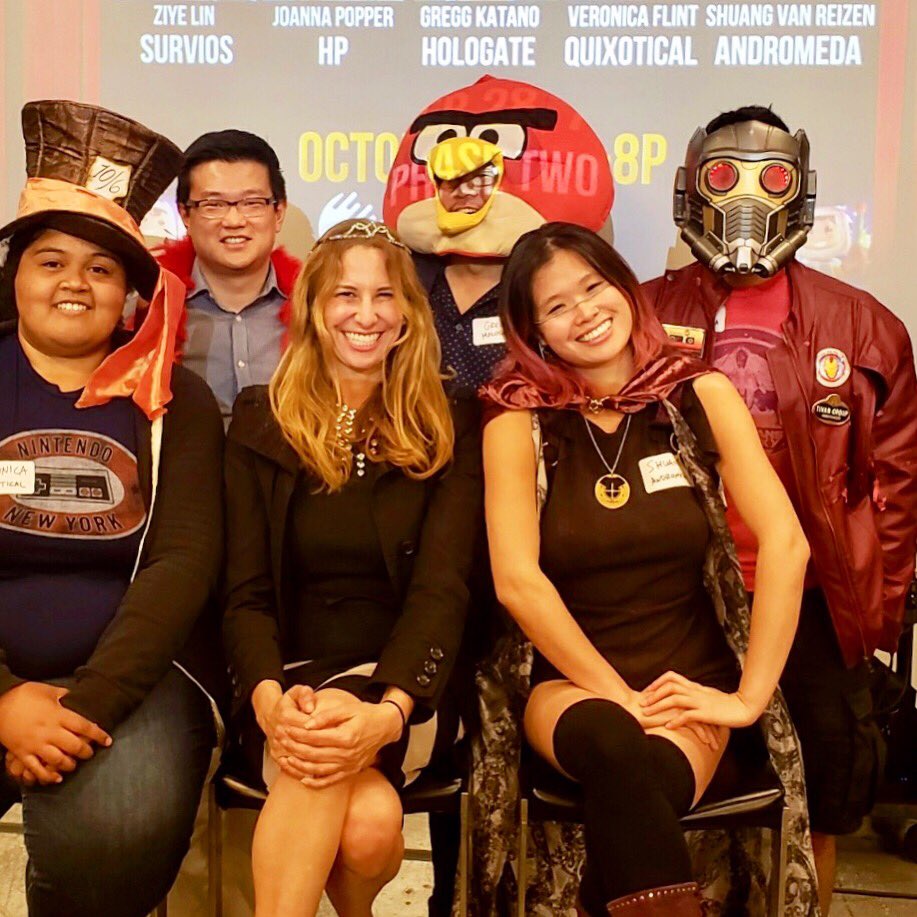 Thanks to Gregg and Hologate for the games, and Phase Two for hosting!
More info at Hologate web site, and Phase Two web site.