The Happy Place drive-thru experience introduces the car drive-thru version of the Instagram Museum, opening today November 20 at Westfield Century City.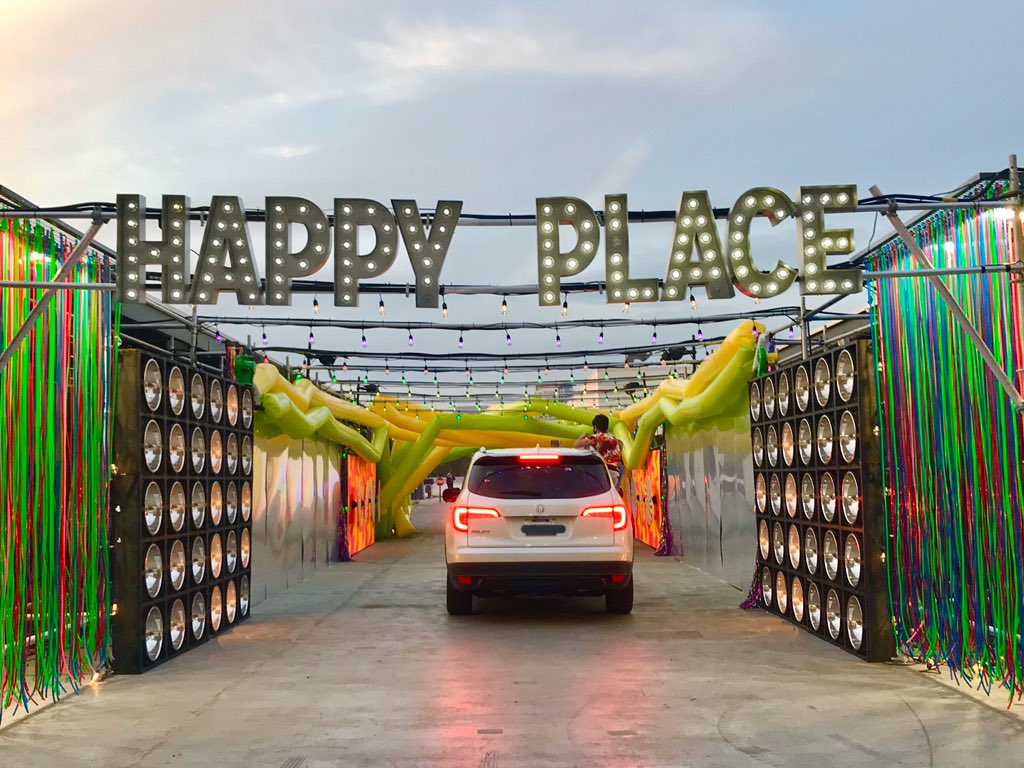 You drive through 18 colorful, larger than life sets covering more than 50,000 sq. ft of the third floor of the Westfield Century City parking garage.
In LA where many museums – including Instagram Museums – have had to close down due to Covid, the Happy Place drive-thru shows you can still do it as a drive-thru.
The Happy Place had opened as a pop-up at Santa Monica Place in 2017. Due to its popularity, it then traveled to Chicago, Toronto, Boston, Sydney, Australia and Las Vegas. It gets rebooted as a pandemic-friendly drive-thru at Westfield Century City. The experience includes some past sets, and some new car sets.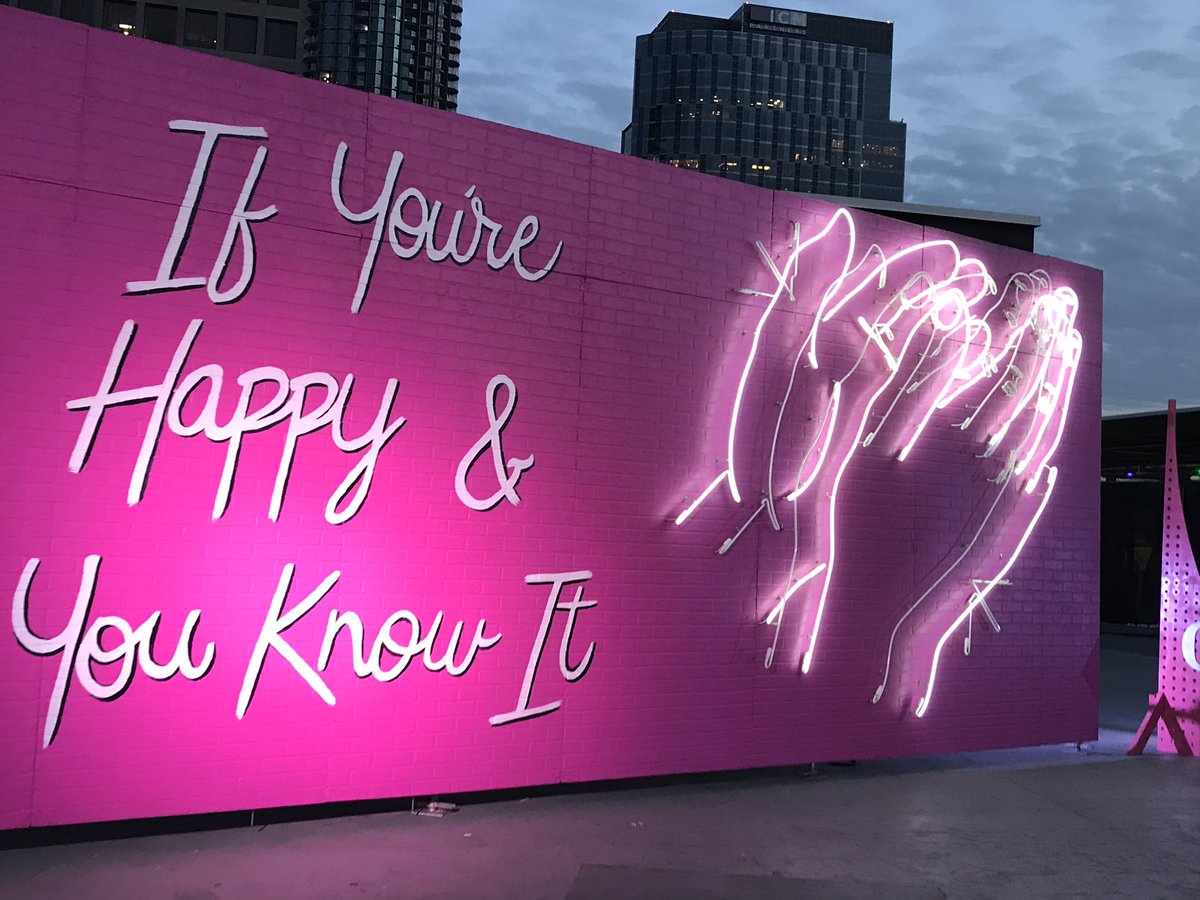 DRIVE THRU EXPERIENCE
Buy your ticket online at happyplace.me, and get a QR code ticket. Drive into Westfield Century City via the Eataly / Third Floor Avenue of the Stars entrance to begin.
You start by getting a gift box sure to make you happy right away. It includes a cookie, some candy, chocolate kisses, and other sweets.
An attendant reminds you of the rules: Stay in your car the entire time. Masks on when you talk to attendants, and if you roll down your windows or put your convertible top down.
Then you drive into the first part of the experience, which includes several sets from the original location.
Whimsical sets include a bathtub filled with yellow plastic balls, giant purple lips with purple heels, unicorns, and more.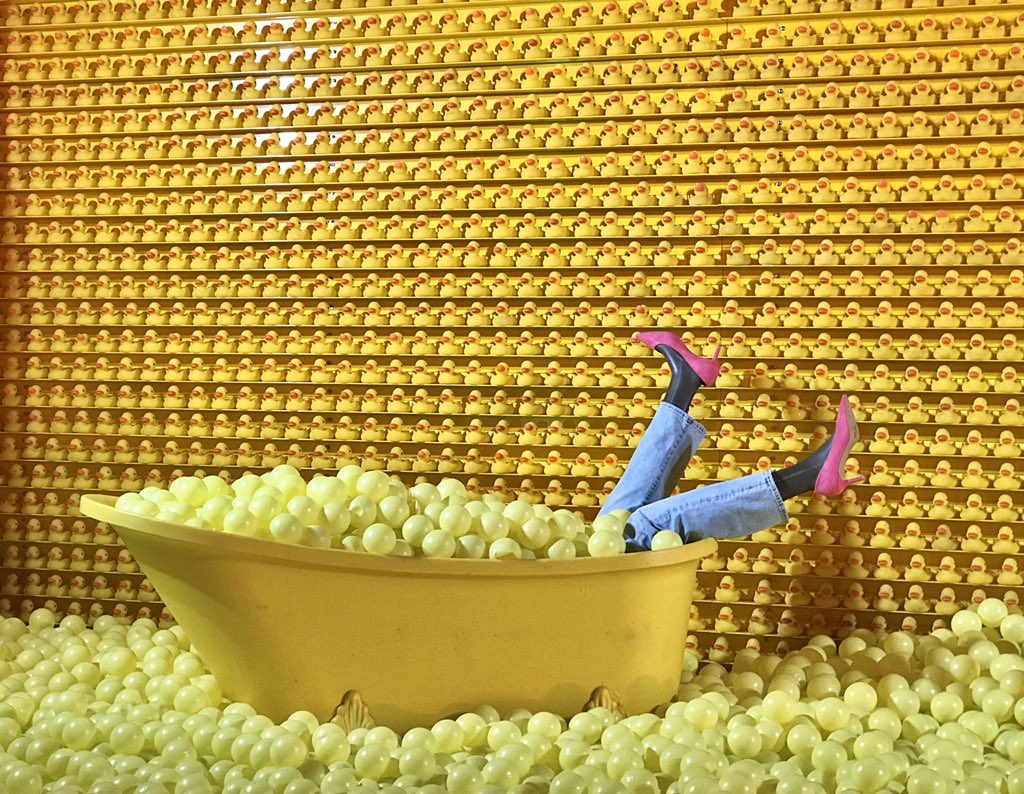 It looks like you can get out and pose in these sets but you CAN'T.  You can take photos of your friends seated in the car with the sets behind them.
Then you drive up a ramp to the roof of the parking garage for more experiences, many created originally for the drive-thru experience.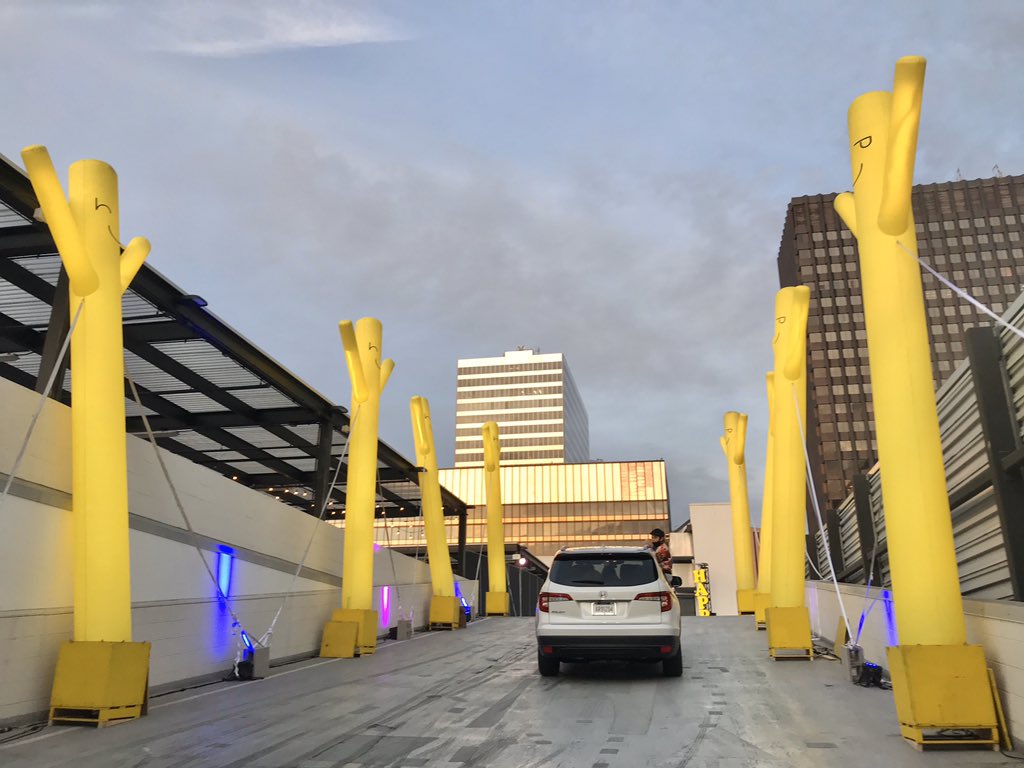 The most fun is the dance room. You can pick from one of eight songs, and the drive your car into a darkened dance room, with lights, some backup dancers, and confetti finale. You can dance in your car, but cannot get out.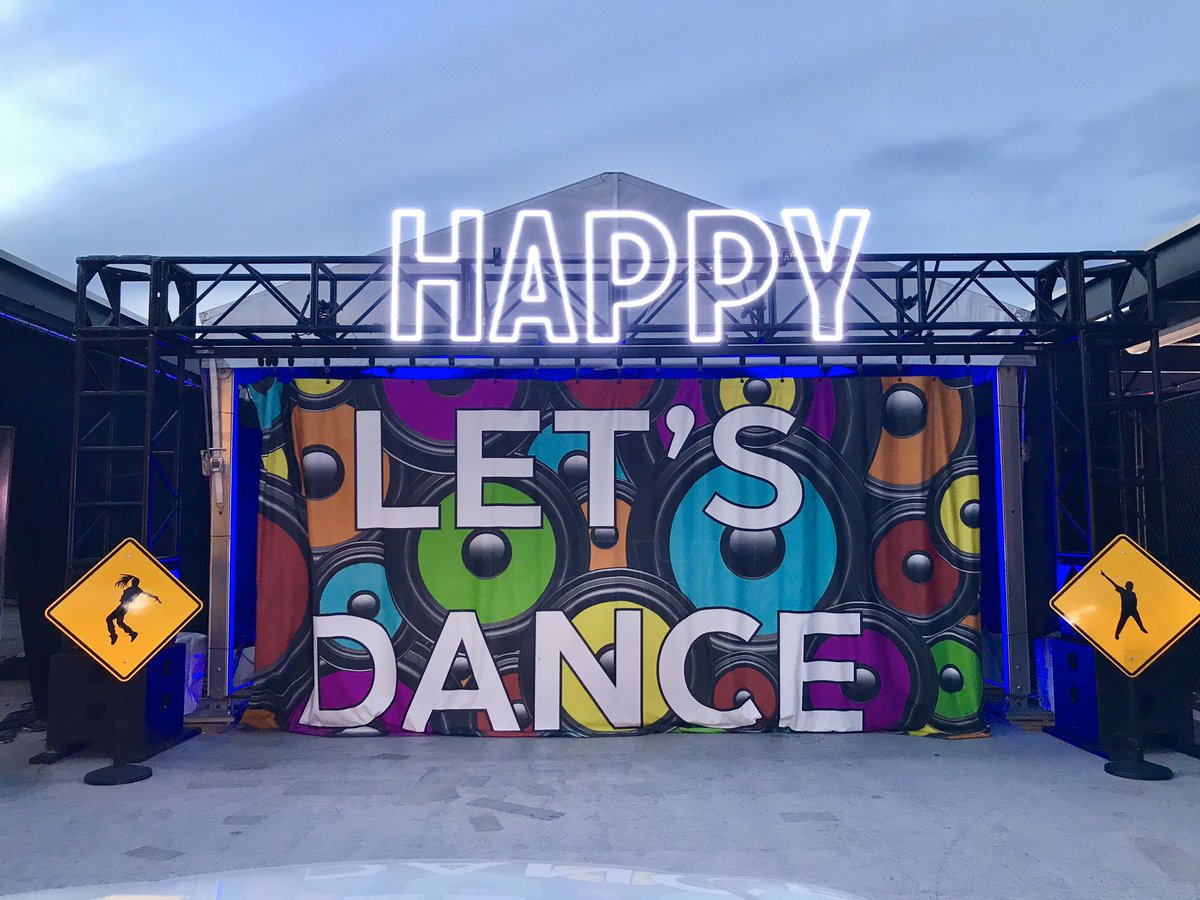 After that is a Disco Ball room with dozens of small disco balls and a very big one!
There's also a neon car wash with lots of colors. Note: it does not actually wash your car, although there is a water feature for effects.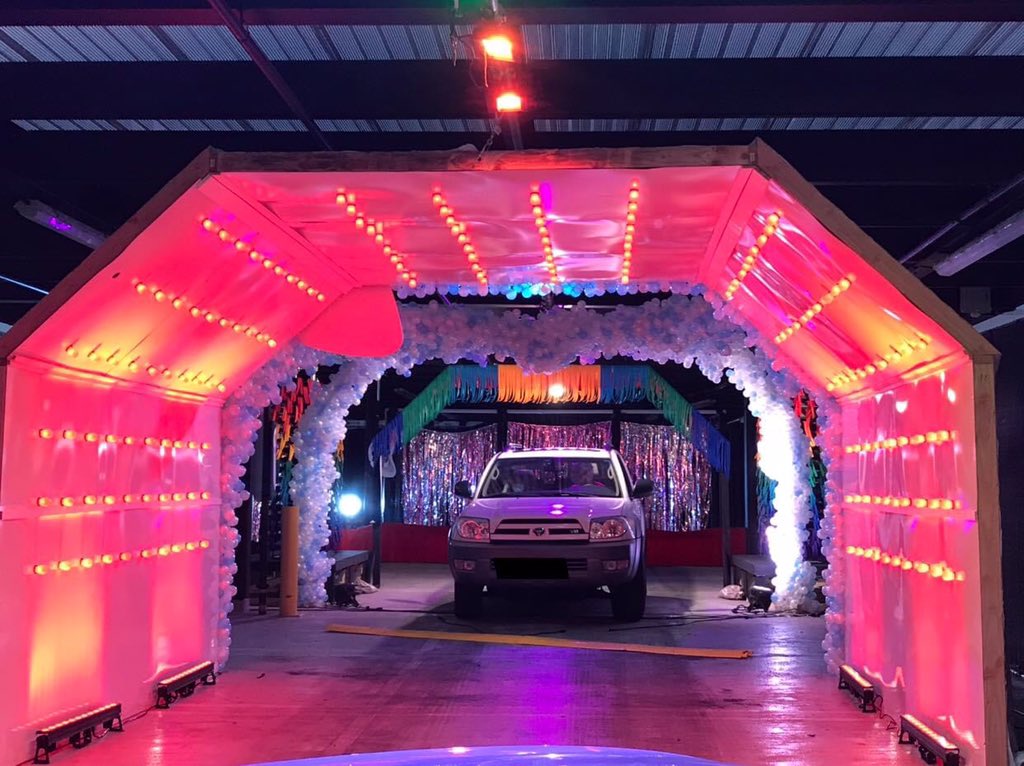 There is one video opp: The Big Piano. It will remind you of a driving version of the floor piano scene in the BIG movie. This is also the only spot where an official staff person will take your photo. A staff member takes a 15 second video as you drive across the piano wires, playing a song, which you receive later via email.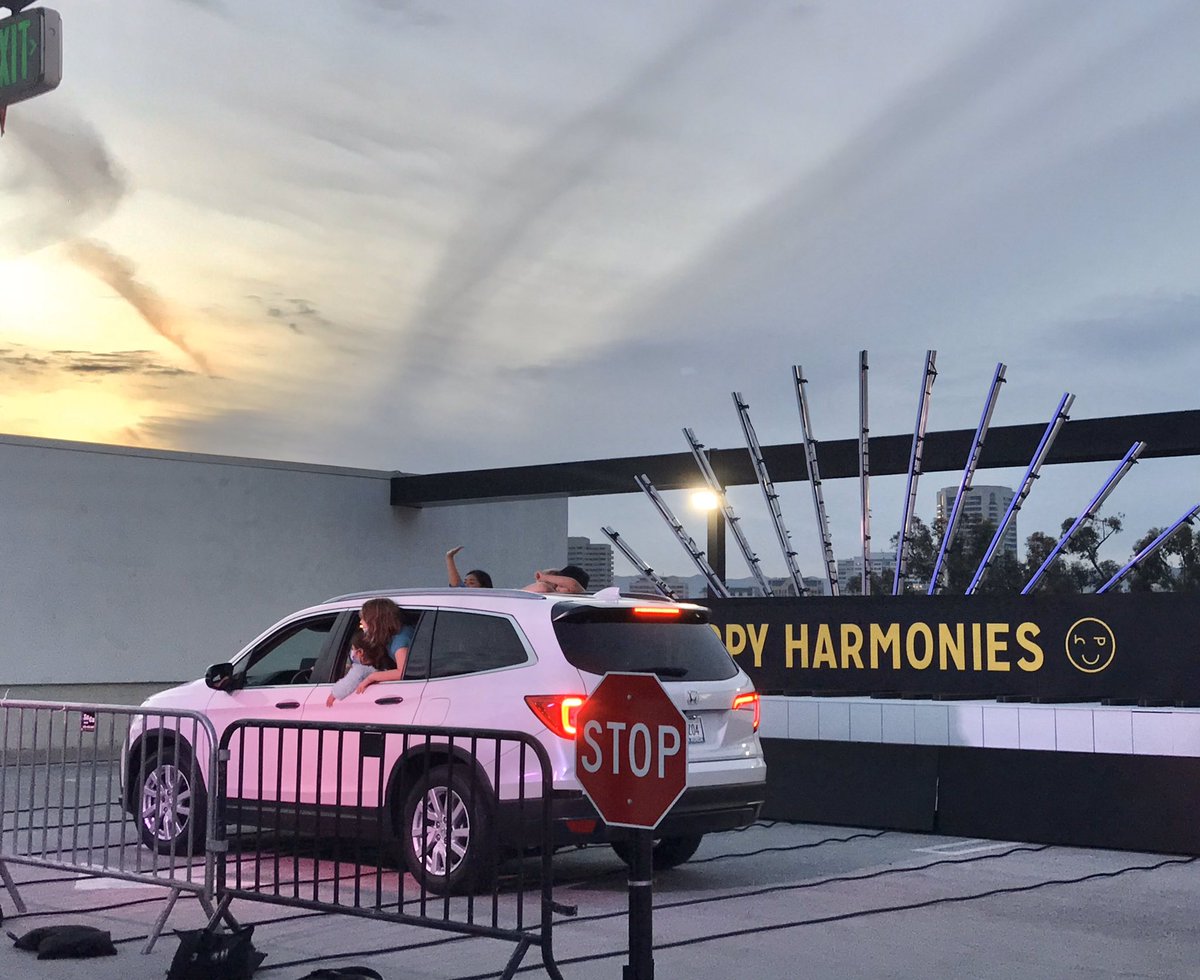 The Happy Place drive-thru is presented by Subaru. Perhaps since LA Auto Show is cancelled, Subaru approached Happy Place to make a drive-thru version of its popular Instagram Museum. Subaru branding includes a presented by logo on the piano video.
The entire experience take about 30 minutes.
TIPS
Drive SLOW so you don't miss the photo opps on both sides of your car.
Taking photos of your friends with the backgrounds behind them is tricky, but you'll get used to it.
Take video of the dance room, including the confetti.
Tag your photos @wearehappyplace #WeAreHappyPlace
Tickets are $50 per car, not per person, and are available at https://www.happyplace.me