The Oscar-qualifying HollyShorts Film Festival and Film Market went virtual in its "Sweet 16" 16th edition, with more than 400 shorts and dozens of panels online November 9-15.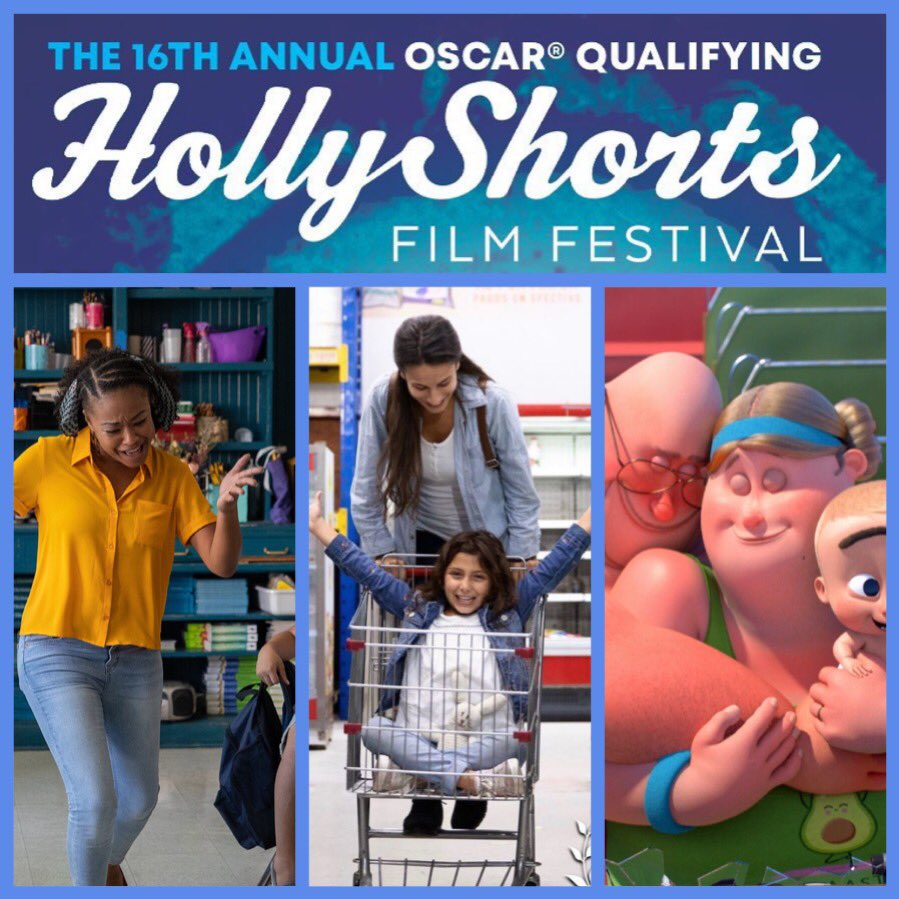 HollyShorts Film Festival announced 36 award winners in various categories. Three categories Grand Prix, Live Action and Animation won the top prize of becoming qualified for the 2021 Academy Awards
Grand Prix: 1, 2, 3, ALL EYES ON ME from director Emil Gallardo went home with the Oscar-Qualifying Grand Prix award which comes with a $15,000 Camera Package from Panavision. An elementary school art teacher does everything she can to save her class from a crisis.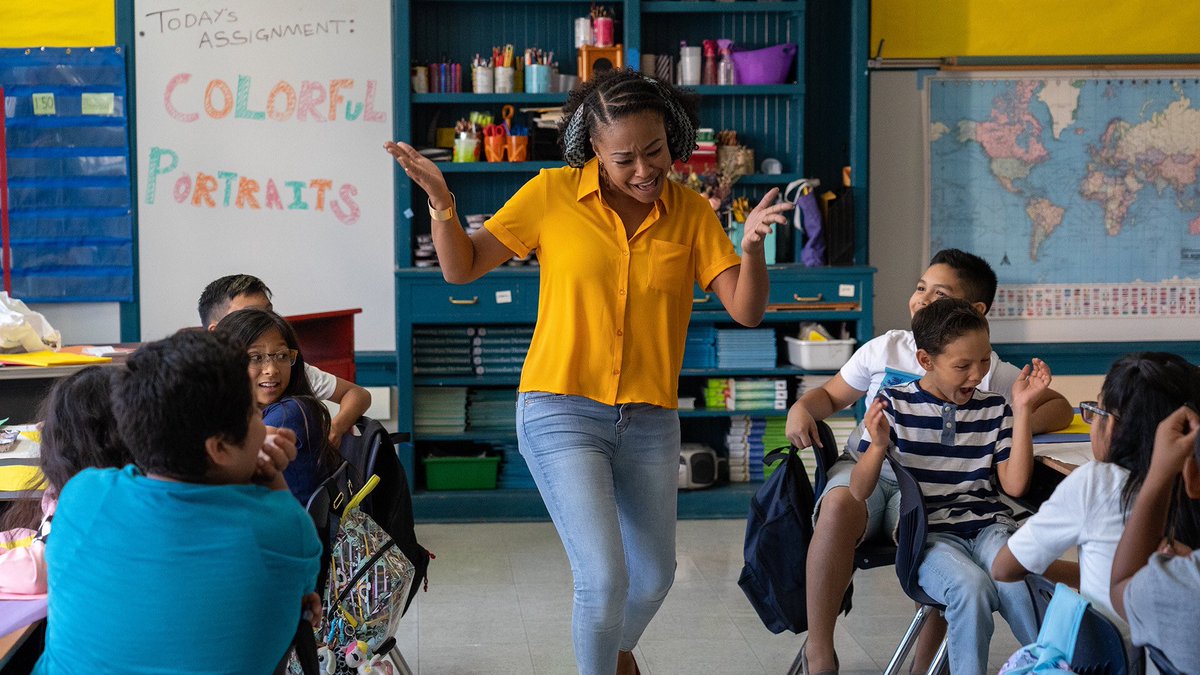 Live Action: WELCOME BACK by Tiffany K. Guillen. After being departed back to dangerous Venezuela, Rosa and her daughter must find a way to escape across the border to a nearby town in Colombia. Inspired by true events, this was a USC thesis film.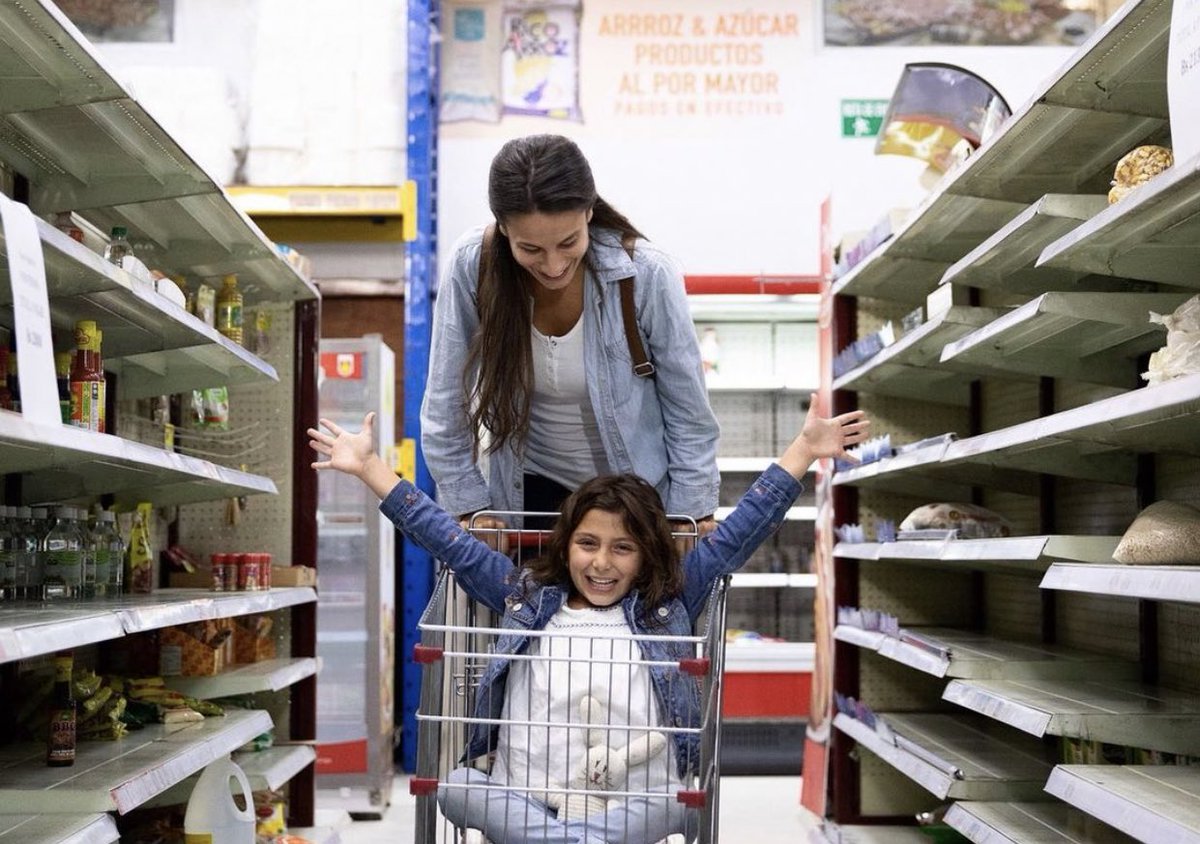 Animation: o28 from Otalia Caussé, Geoffroy Collin, Lousie Grardel, Antoine Marchand, Robin Merle, and Fabian Meyran. When a German couple boards the no28 tramway, the brakes break, resulting in a roller coaster race – with a baby on board.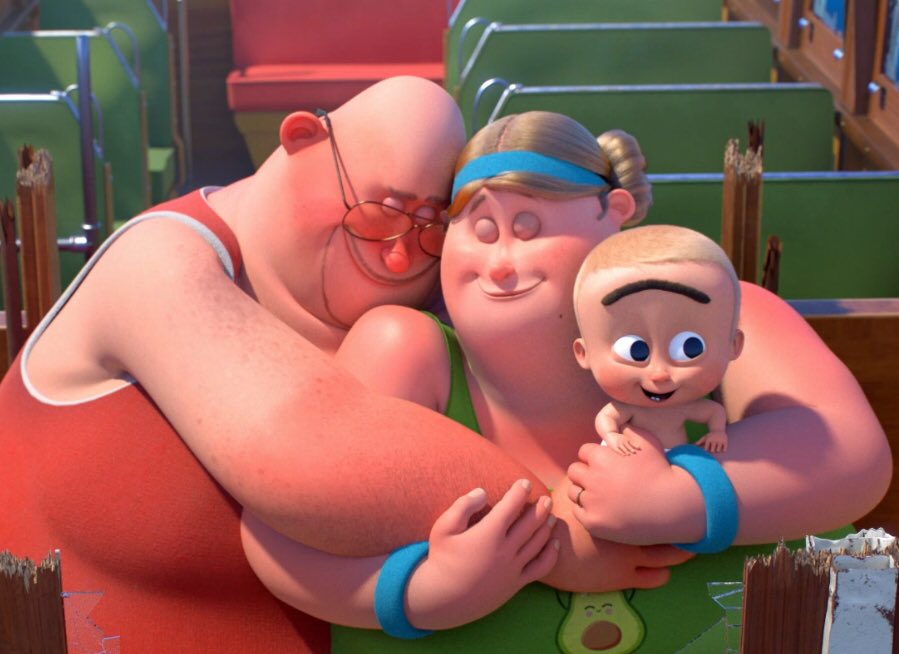 Student Academy Award Winner Karishma Dube won this year's Best Director for her acclaimed short BITTU.
Prizes for this year's awards are from: Panavision, Seattle Film Summit, Kodak, Film Augusta, 88th Street Productions, BECiNE, Klio Studio's Producer Software for a majority of the winners, Final Draft, Color Space Finishing, DUST, ALTER, Circle of Confusion, and Bitpix distribution for all 2020 short films.
This year's virtual Awards Ceremony was hosted by television presenter Amy Paffrath and pre-recorded at The Artists Project LA. The show included guest presenters and HollyShorts alumni Once Upon a Time's Jennifer Morrison, The Way Back's Janina Gavankar, Money Heist's Luka Peros, 2019 Grand Prix Winner Jeremy Merrifield and an in memoriam tribute to HollyShorts alumni Chadwick Boseman and director David Rodriguez. As announced previously, BAD HAIR director Justin Simien received the 2020 Indie Maverick Award.
HollyShorts announced its first Festival Replay, where all opted-in 2020 official selections will be screening for a discounted price, along with the first annual HollyShorts Film Market, from November 16 – 22, 2020 on Bitpix.
In addition, HollyShorts added its first Drive-In theatre screening at the Electric Dusk Drive-In Theatre in downtown Glendale.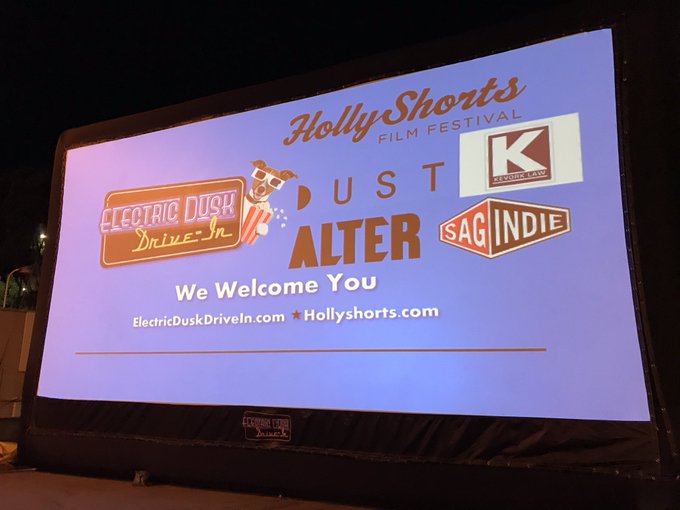 The films included several thriller scifi shorts (THIRST, etc), and the BAD HAIR feature film by Justin Simien (Dear White People). Released on Hulu in October, the BAD HAIR horror thriller follows a rising 80s music TV show executive who gets hair extensions that have a mind of their own. BAD HAIR stars include Vanessa Williams, Lena Waithe, Kelly Rolland, and James Van Der Beek. The film is dark thriller with some scenes you've never seen before, and campy at times, feeling it could happen in the same universe as other 80s supernatural films like Teen Wolf or Breakin' 2 Electric Boogaloo's Shor' Nuff.
Our Digital LA founder Kevin Winston moderated eight sessions, including three film festival blocks SciFi, TV Tropes and Shot on Film; three AFM blocks, and special panels with filmmakers.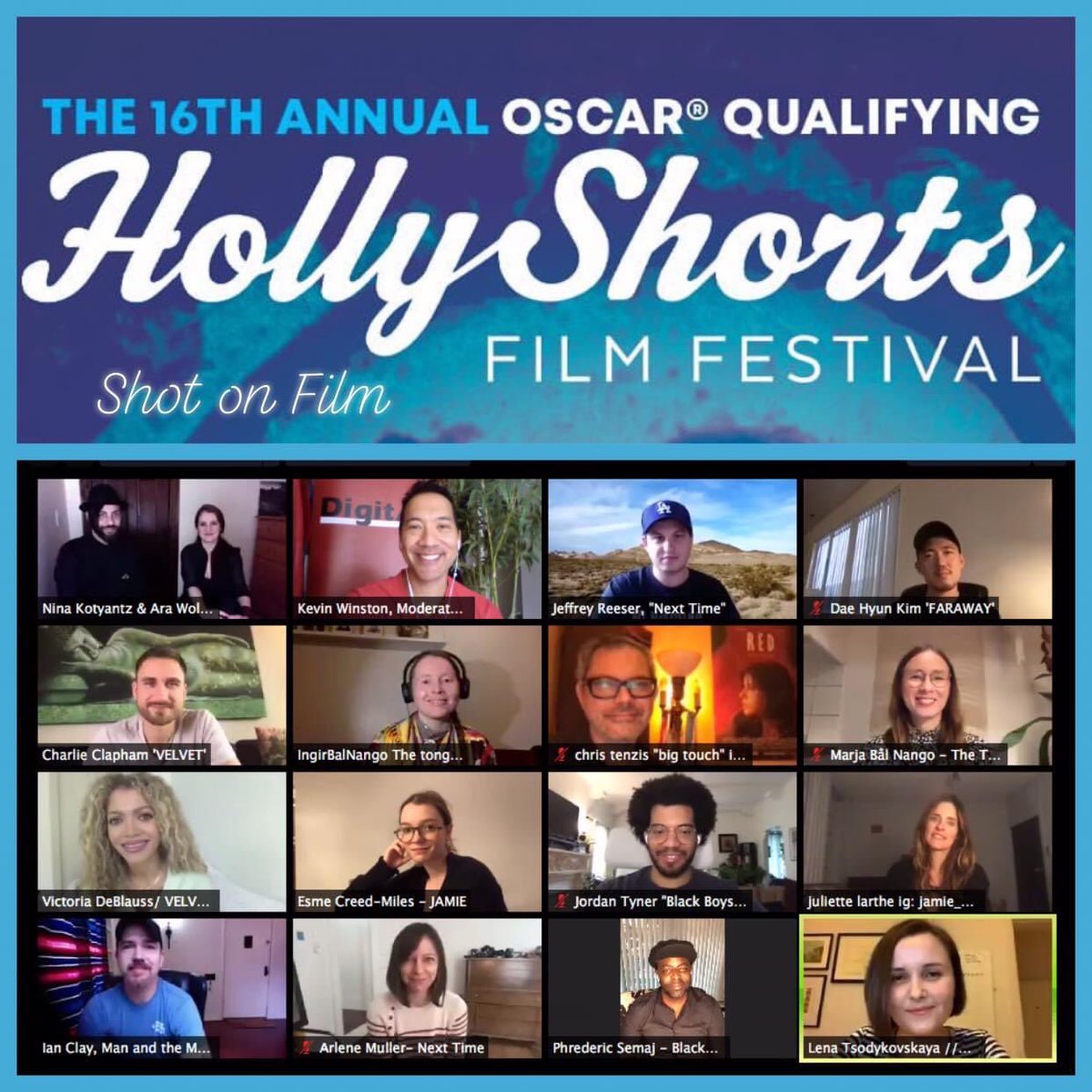 Details at hollyshorts.com
Complete Winners List
listed in alphabetical order:
Best Action: Twin Turbo by Caity Lotz

Prize: Circle of Confusion meeting
Best Animation (Oscar-Qualifying Category): o28 from Otalia Caussé, Geoffroy Collin, Lousie Grardel, Antoine Marchand, Robin Merle, and Fabian Meyran

Presented by Money Heist's Luka Peros
Best Cinematography: Kai Dickson for Eyes of Eidolon
Best Comedy: Basic by Chelsea Devantez

Prize: Trip to Augusta, GA from Film Augusta

Best Commercial: Lyon E-Sport by Gaetano Naccarato
Best Director: Karishma Dube for BITTU

Presented by

HollyShorts

alum and Once Upon a Time's Jennifer Morrison
Best Drama: November 1st by Charlie Manton

Prize: Trip to Augusta, GA from Film Augusta
Best Documentary: USA vs. Scott by Ora DeKornfeld and Isabel Castro
Best Editing: Stella Heath Keir for End-O

Prize: Color Space Finishing Color Correction
Best Female Short Screenplay: Hello I Must Be Going written by Sara Hallowell

Prize: $1K from

HollyShorts

, BECiNE Camera Rental Package, Final Draft Software
Best Horror: The Fourth Wall by Kelsey Bollig

Prize: Distribution Deal from ALTER
Best International: Alive by Jimmy Olsson
Best LGBTQ+: Query By Sophie Kargman
Best Live Action (Oscar-Qualifying Category): Welcome Back by Tiffany K. Guillen

Presented by

HollyShorts

Alum and The Way Back's Janina Gavankar
Best Midnight Madness: Inferno by Bishal Dutta
Best Music Video: Adventure by Monster Rally, directed by Zak Marx
Best Producer: Julia Retali for Aio Zitelli
Best SAGIndie Award: Sunday's Child by Maisie Richardson-Sellers
Best Sci-Fi: Hekademia by Gloria Mercer

Prize: Distribution Deal from DUST
Best Student: A Beautiful Nightmare by Kevin Lee Maxwell
Best Television Pilot: Small Fry Pilot 'Six Pack' written by Madeline Mack, Michael Lincoln

Prize: 88th Street Productions Option, Final Draft Software
Best Thriller: An Uninvited Guest by Richard B. Pierre
Best TV: The World Between Us by ChunYang Lin
Best VFX: Automaton by Krzysztof Rost
Best Web Series: All-American Sex Offender by Chloe Lenihan
Festival Honorable Mention: Nahjum by Sebastian Torres Greene & Manuel Del Valle
Grand Prix (Oscar-Qualifying Category): 1, 2, 3 All Eyes On Me by Emil Gallardo

Presented by 2019 Grand Prix Winner Jeremy Merrifield
Prize: $15,000 Camera Package from Panavision

Indie Maverick Award: Justin Simien
Screenplay 1st Place Grand Prize Winner: The Problem With Time Travelwritten by Mike Kearby

Prize: $10,000 Production Grant from Seattle Film Summit to produce the film and the completed film will screen at the 2021

HollyShorts

and receive distribution on Bitpix, Final Draft Software
Screenplay 2nd Place: Christopher and the Bug written by Vanessa Esteves

Prize: Final Draft Software
Screenplay 3rd Place: Rice written by Omar Kamara

Prize: Final Draft Software
Shot on Film Award presented by Kodak: Birthday Girl by Portia A. Buckley

Prize: $1.5K of film stock and processing from Kodak
Shot on Film Honorable Mention presented by Kodak: David by Zach Woods

Prize: $500 of film stock and processing from Kodak
Shot On Film Super 8 Winner presented by Kodak: "World Premiere Video" – The Music Video that survived after Music Television didn't by Mike J. Nichols

Prize: $1K of film stock and processing from Kodak
Social Impact Award: Black Boys Can't Cry by Victor Gabriel
Special Jury Award: The Van by Erenik Beqiri
Women in Film Award: The Birth of Valerie Venus by Sarah Clift