The Oscar-qualifying HollyShorts kicked off its 17th edition with a return to its in-person opening night screening and reception at the Chinese Theatres in Hollywood. HollyShorts runs Sept 23 – Oct 1 in Hollywood.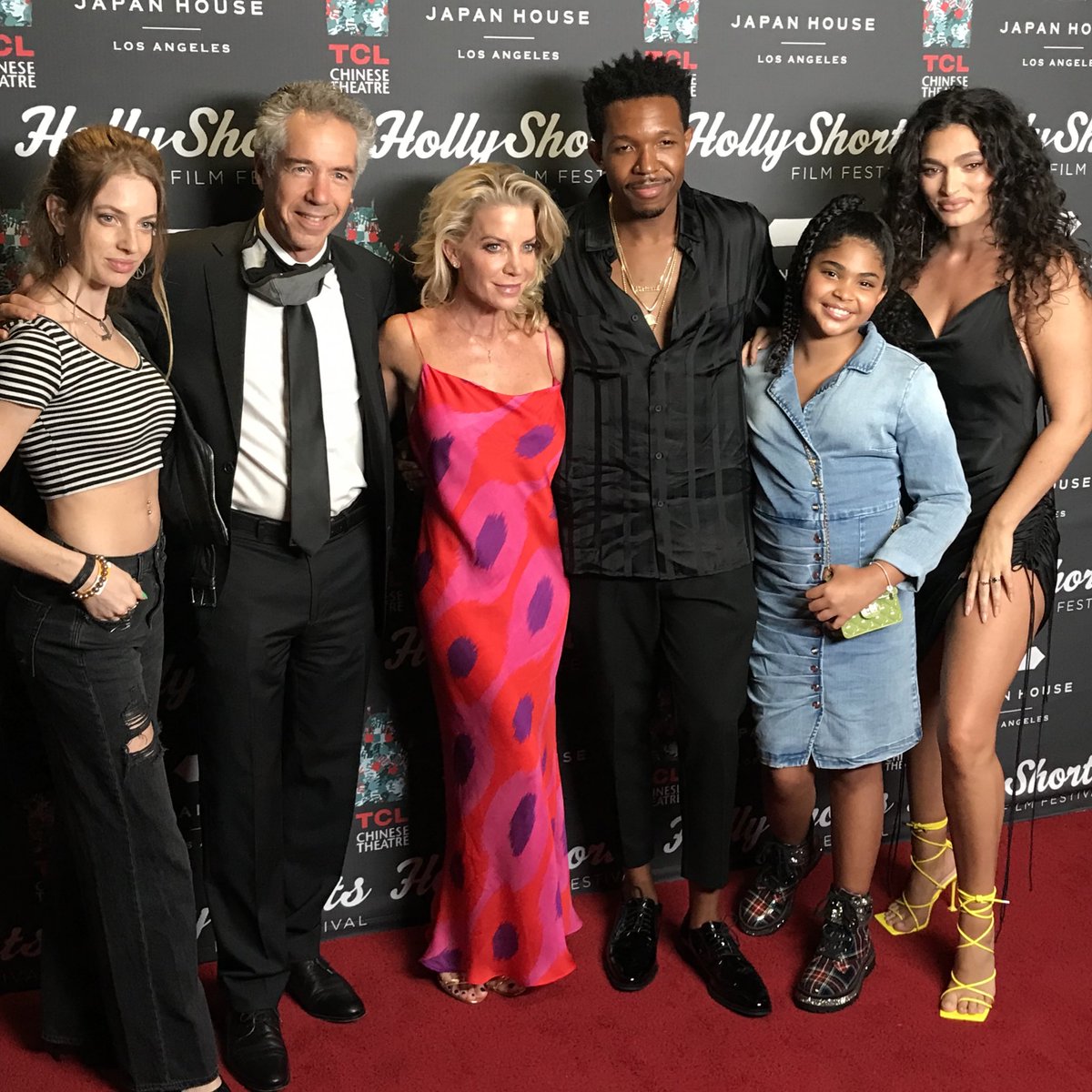 Cast of 5150
Digital LA founder Kevin Winston will be co-hosting the HollyShorts Awards Ceremony Oct 1 with Lizza Monet Morales at the Harmony Gold Theatre. You can get tickets at Hollyshorts.com to attend in person, or watch virtually from anywhere at via Bitpix.
Opening night films included Two Perfect Strangers, which won the Oscar short live action category last year.
Theatre two films included films by celeb talent, and a mix of comedy, horror, and social commentary.
Koreatown Ghost Story horror with Margaret Cho playing a doctor with a dark agenda
The Long Goodbye, co-written by and starring Riz Ahmed, a commentary on Indian immigrant discrimination in England. Part film and part rap story from Riz' album of the same name.
5150 fictional story of a Black artist whom the media machine starts to reject when he expresses his personal controversial views, based on stories of real life celebs.
Navel Gazers, a comedy spoof on our need to be on our phones constantly posting photos of sunsets and rainbow milkshakes.
Break In, a comedy where a Best Buy employee accidentally sends a steamy work fiction story to her co-worker, and then tries to delete the message from her phone with the help of her best friend and locksmith.
Boys. When two boys play with a gun, you know something horribly bad will happen in any indie film.
Filmmakers of Theatre 2 films attended a Q&A immediately after their screening block.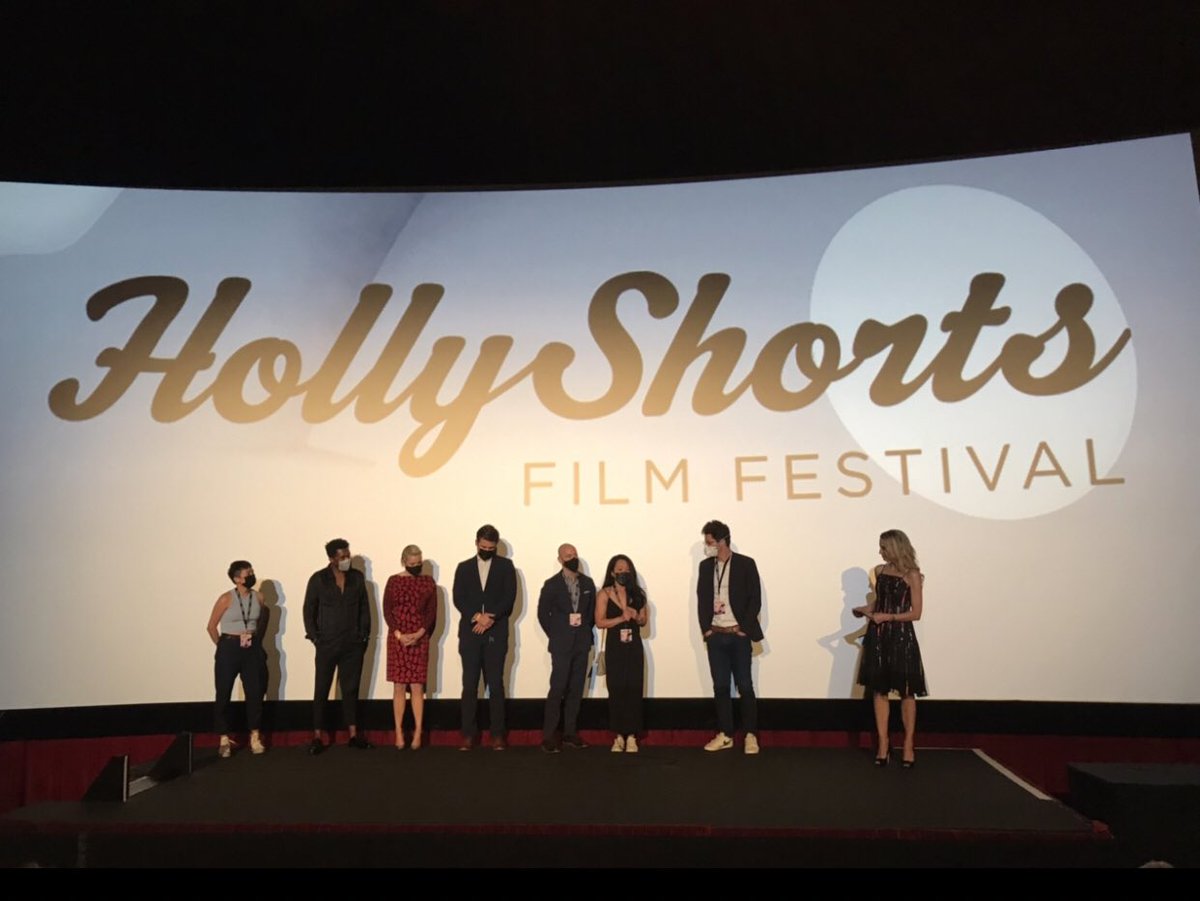 After the screenings at the Chinese Theatre, attendees headed to the opening night reception at Madame Tussauds Hollywood. Attendees including filmmakers, friends, and more mingled with Ryan Reynolds, Ariana Grande, Betty White, and Barack Obama wax statues both inside the museum and on the rooftop deck with Hollywood views.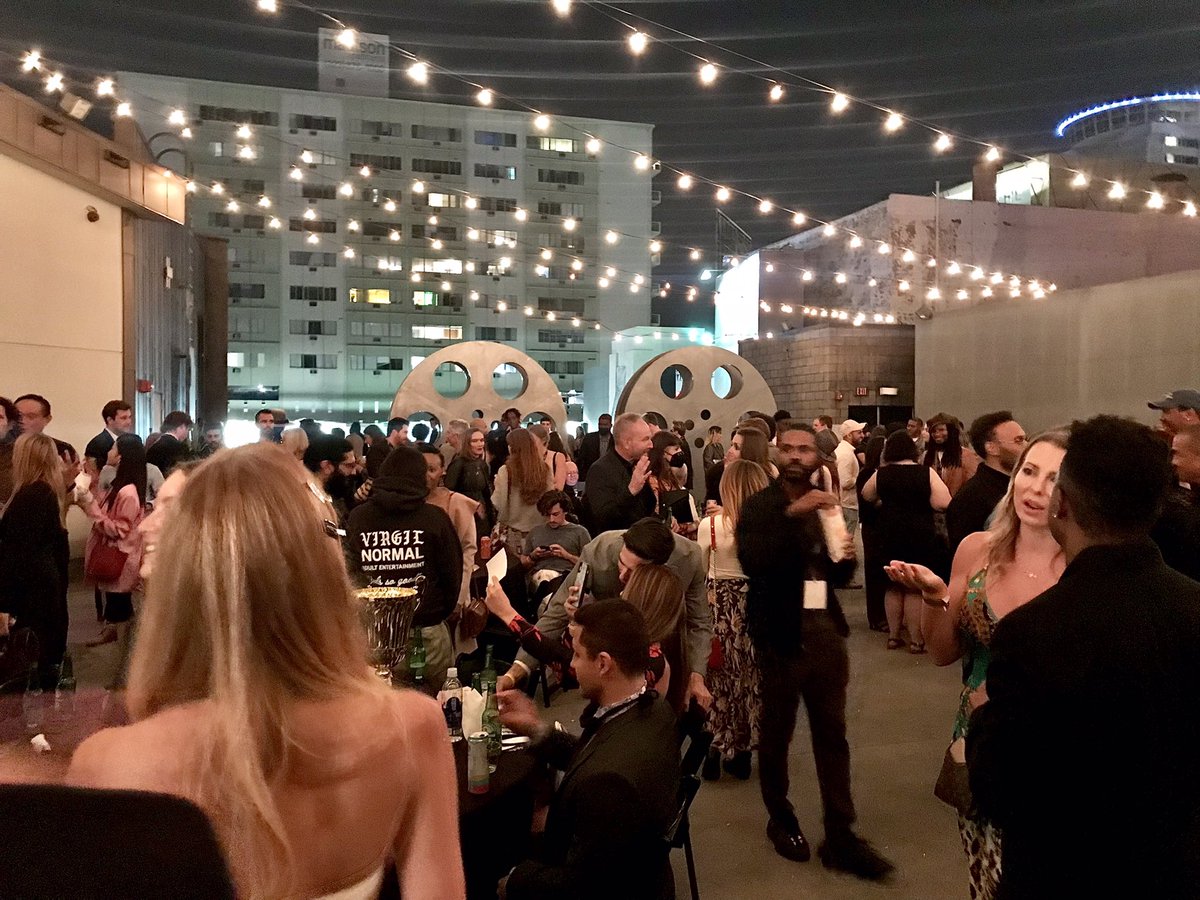 HollyShorts went entirely online last year via the Bitpix viewing platform and pre-recorded panel Zooms. While it returns to in-person this year, it continues its online Bitpix viewing platform for films and panels, so that others beyond LA can continue to participate.  Virtual attendees can also submit their photos to appear on a virtual red carpet.
HollyShorts has added covid health and safety procedures, including proof of vaccination or negative covid test in the past 72 hours to attend events. Masks are required indoors.
Our founder Kevin Winston moderated the VFX and SciFi filmmaker Q&As post-screenings on Sunday. Filmmakers said that filming during covid was tricky, but gave their animators and VFX teams extra time to work on project because they were working from home. Many filmmakers figured how to do VFX or build sets on their own since they had time at home.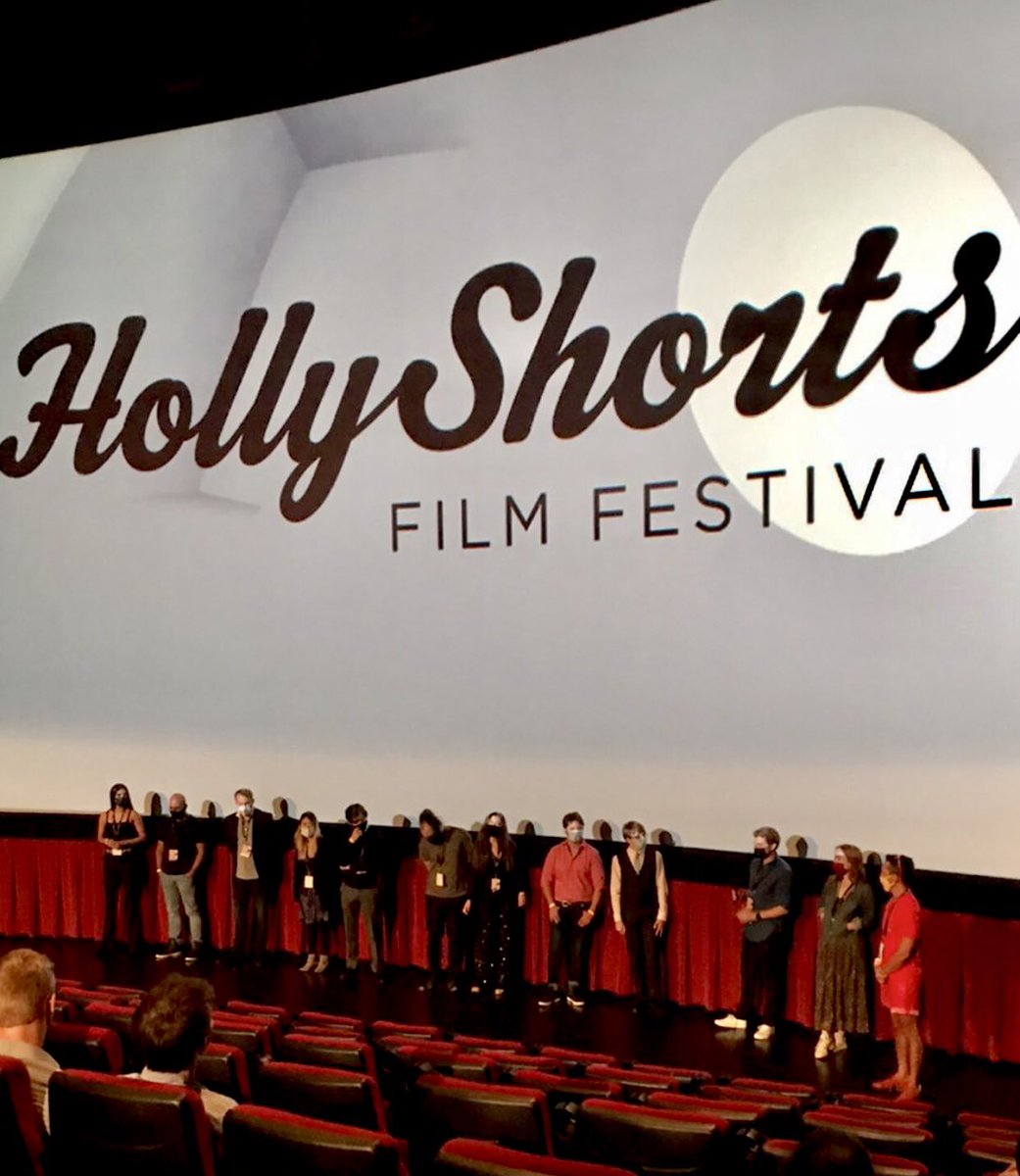 PANELS
At panels, industry experts discussed various filmmaker topics and answered questions at the Japan House at Hollywood and Highland.
Notes from select panels:
High & Lows of Casting Your Project 101.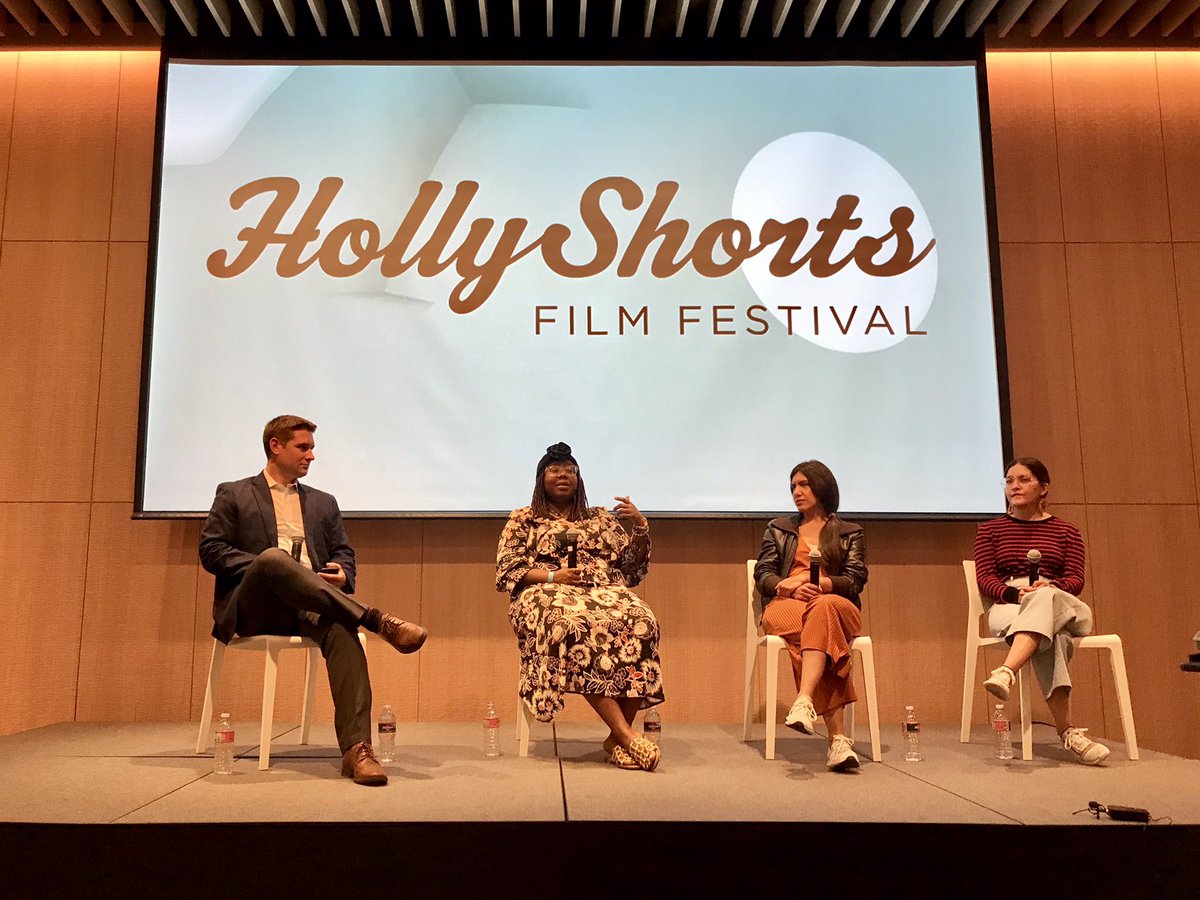 What attracts producers to a project? The Script: who's telling the story and why? Do we believe in them? What would I uniquely bring to the table? Are people nice, kind, easy to work with?
Casting diversity: Look in your database, ask casting friends, post on social media and Instagram. If you have time and resources, go to community w street teams, flyers, cards Allow time to find cast truly representative otherwise short cut casting may get negative blowback.
Casting directors often look at actor Instagrams to see: What they look like currently, hair color, look. Their personal brand, what are their hobbies etc; can help be a fit for the role. Follower count: do they have followers who engage w posts – that can help!
Film Distribution Panel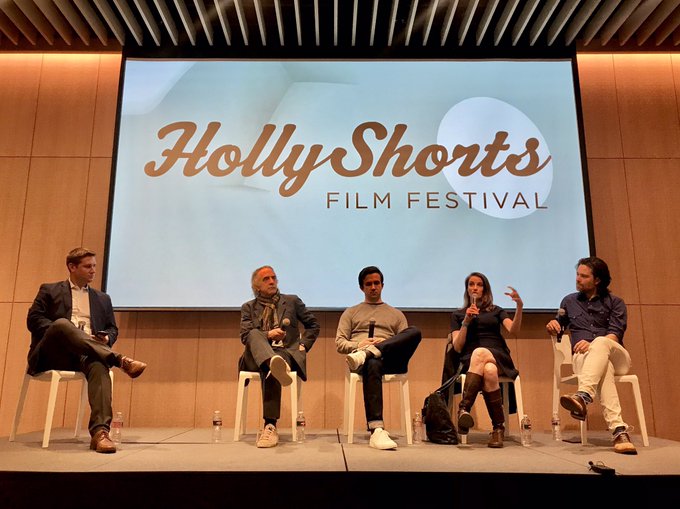 While you can release your short online via YouTube and Vimeo, it helps to save and submit it to Film Festivals first so it can get awards, press and reviews first, and then maybe release it online – Develop and grow your aud online.
Your short should be able to stand alone via story, tone and visual look. For it to go to a feature film or a series: what is the greater story or entry point into the world that's different and must be told w a series / feature.
Agents and Managers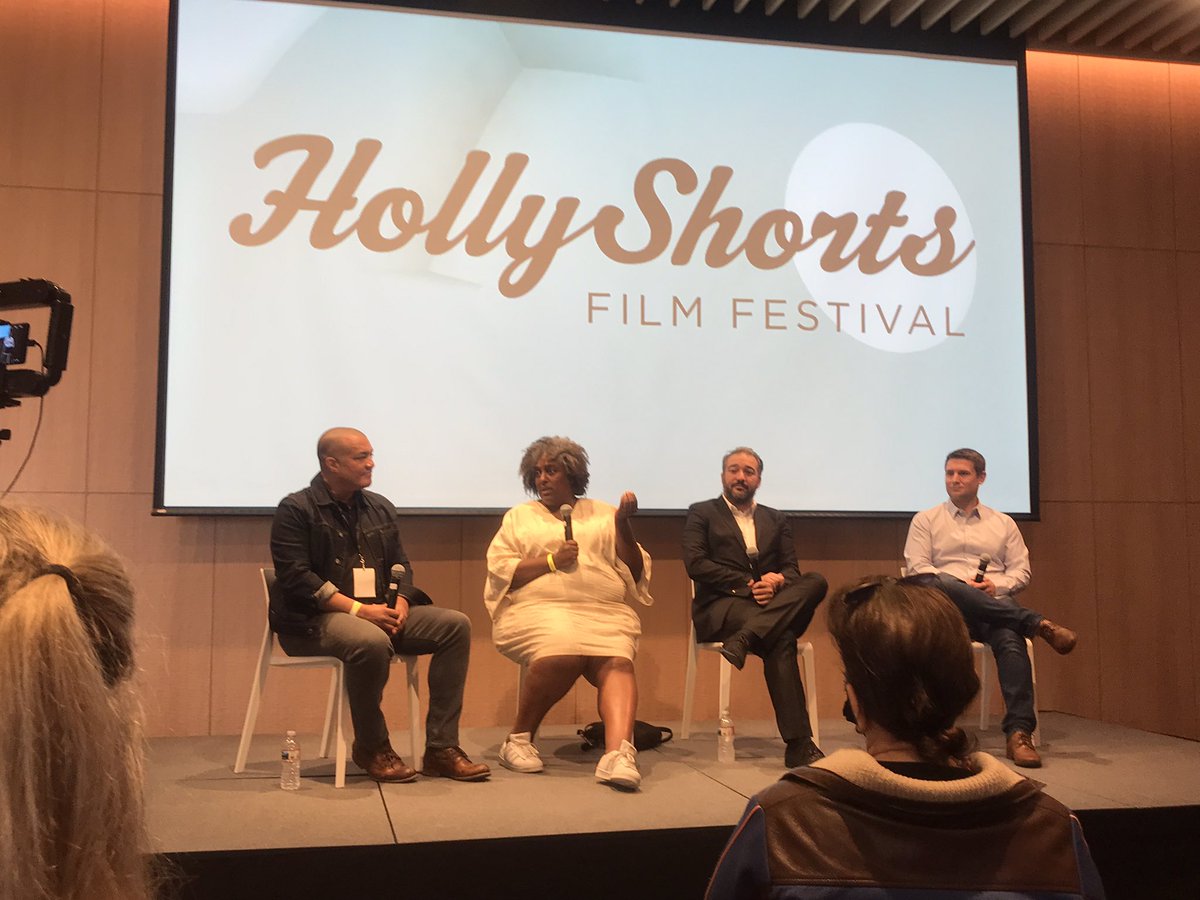 Do quality work and then network so people know – Attend HollyShorts and film fest/filmmaker events – Develop relationships w film community – Offer something; not just ask for help – Show your unique voice and people will call you
Film Marketing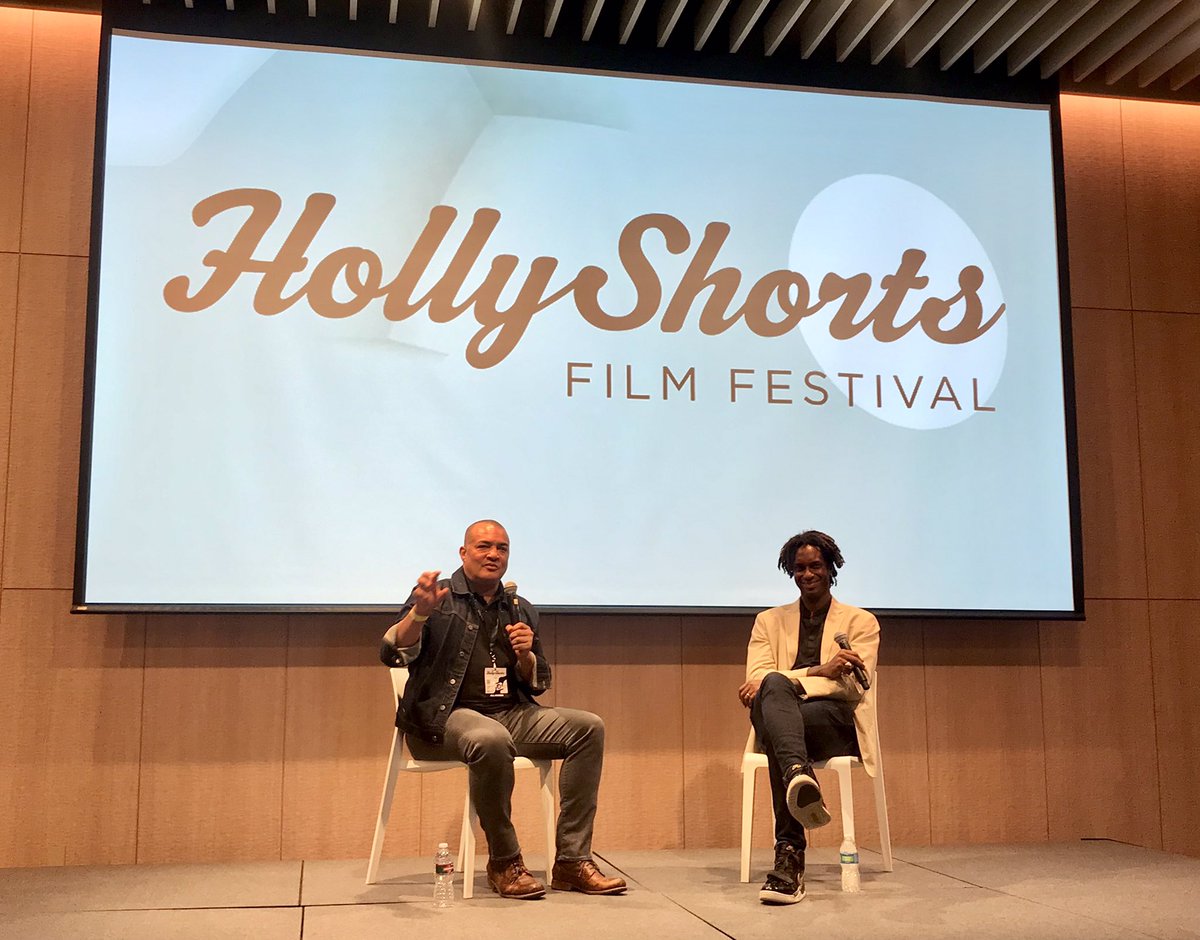 Develop your social media more – Connect w others at HollyShorts! – Try things across platforms that fit your aud and grow franchise: Twitter to podcast to Tiktok to series
For film schedule, lineup and tickets, visit http://hollyshorts.com