Hollywood in Pixels honored Doug Neil, Universal Pictures, Executive Vice President of Digital Marketing, at its third annual Silver Pixel Awards, recognizing excellence in digital marketing campaigns.
The annual awards is like a reunion for OG digital Hollywood studio marketing executives.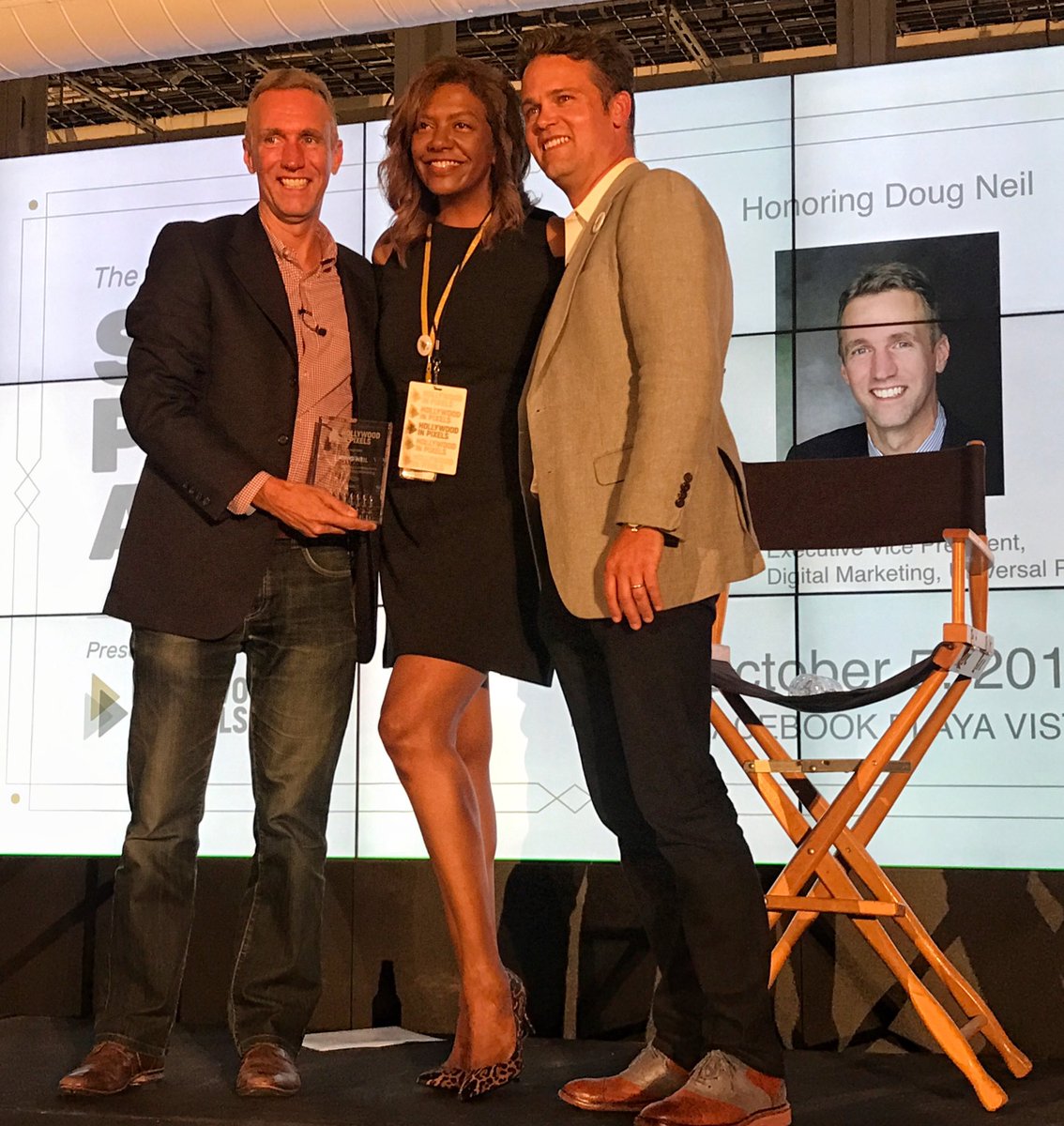 Doug Neil has overseen creative cutting-edge digital movie marketing campaigns at Universal Pictures for more than a decade. He said that digital marketing budgets have increased from about 4% of the overall film marketing budget several years ago, to 30-35% today.
Favorite Campaigns 
Doug highlighted landmarks in digital marketing campaigns at Universal that he has managed.
Doug said the Purge online trailer and related response convinced him his team to invest more heavily into digital and social media campaigns.
For the Ted movie, the @WhatTedSaid Twitter in the voice of the raunchy Teddy bear, which has grown to more than 660,000 followers, and received a lot of PR buzz.
More recently, the Pitch Perfect movie campaigns have worked really well with multiple digital touch points across online, social and mobile, with strong engagement from the millennial teen girl audience.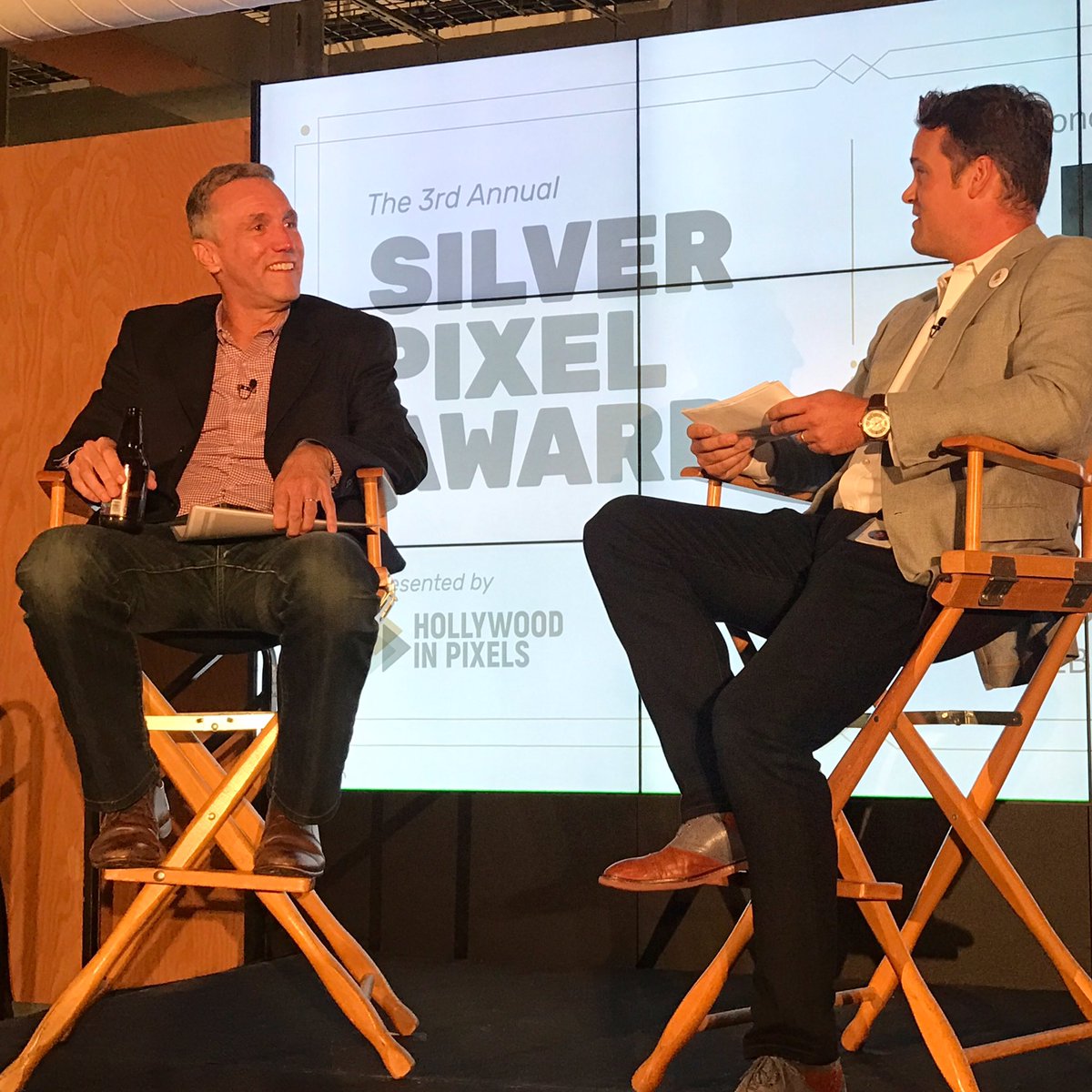 Advice
Doug said that agencies and startups that want to pitch new digital marketing ideas or platforms need to go beyond pitching product features, to understanding their marketing business.
"A bad pitch is someone just coming in and pitching their capabilities," Doug said. "Show how you're going to add value to our campaigns. Understand our business. You should be thinking like us, as marketers."
Hollywood in Pixels was founded by Bettina Sherick, former Fox International SVP Strategic Digital Marketing, to recognize and archive excellence in digital marketing campaigns, which often disappear offline after the campaign.
At the event, a representative of the Museum of Moving Images in New York announced a partnership with Hollywood in Pixels to help archive and preserve past digital marketing campaigns.
Facebook LA hosted the event at its new Playa Vista offices. Attendees could try Oculus VR demos, and take pics at several photo opps, including its Instagram photo studio, Instagram neon and teddy bear photo area, red convertible photo booth, and Facebook physical wall to write comments on.
Facebook has been increasingly working with Hollywood movie studios on innovative marketing products and campaigns.
If you have a cutting-edge digital movie marketing campaign you'd like to submit to the Hollywood Pixels archive, email a short description of movie, year, campaign and results, along with any screenshots, to Sayhey@hollywoodinpixels.org.