Anime fans dressed up as their fave anime and superhero characters with a festive holiday Christmas themes at the return of the Holiday Matsuri con December 17-19, 2021 Marriott World Center Orlando.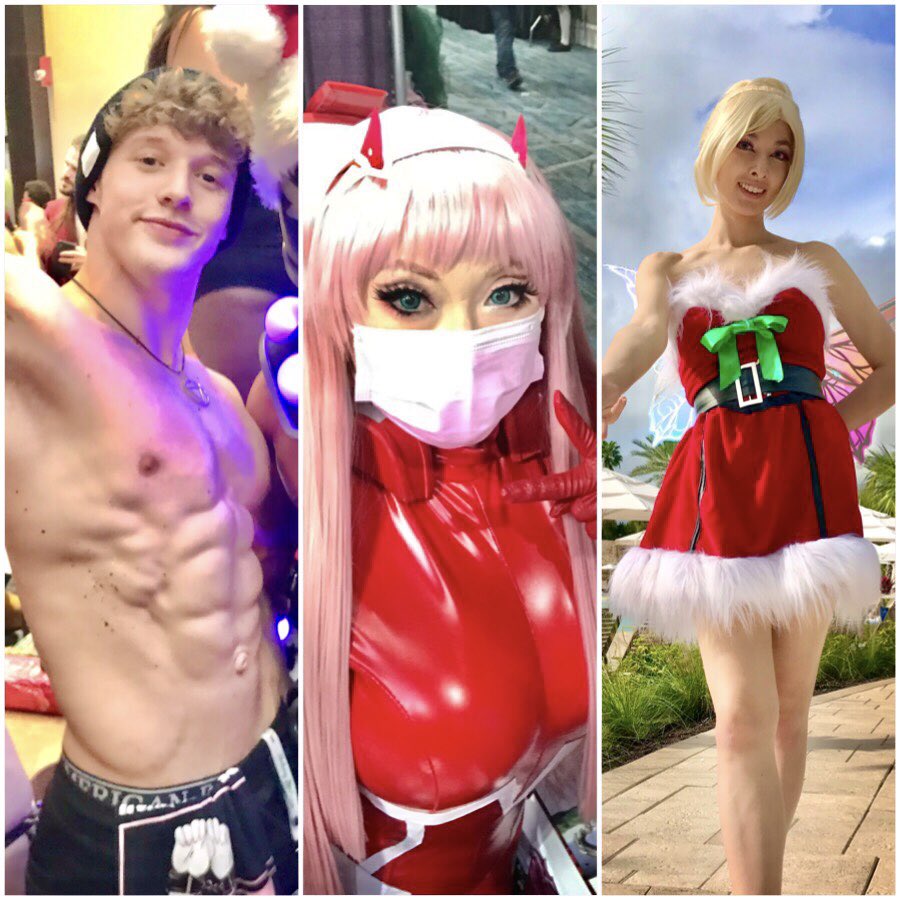 HolMat features vendor floor, signings, arcade, holiday ball, Hottest Men in Anime burlesque competition, and dozens of panels covering topics from anime talent to cosplay 101.
After dance raves aka CosRaves in Marriott ballrooms ended at midnight or 1a, attendees continued the party, dancing in the Marriott lobby, like cosplayers @fitkage and @trevsfx on Instagram.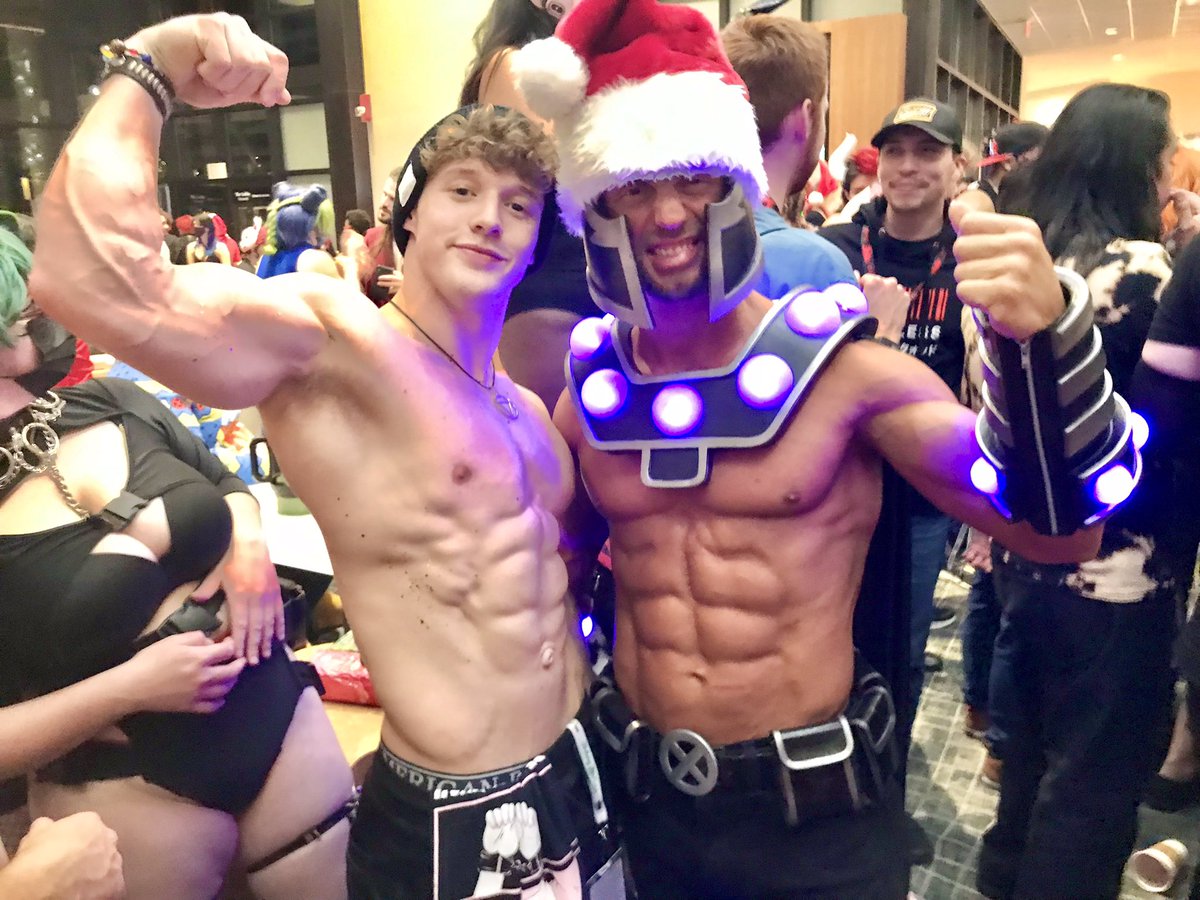 The annual HolMat convention was scheduled to celebrate its 10th anniversary in December 2020, which was canceled due to covid. So it celebrated its 10 anniversary this year 2021. Masks were required in indoor spaces; so accordingly, cosplayers matched masks with their cosplay costumes.
Since LA-based Anime Expo has been cancelled the past two years in LA, we ventured to Orlando in December to check it out for the first time, enjoying Orlando's hot weather and the anime cosplay – like with most anime conventions, most people do dress up.
HIGHLIGHTS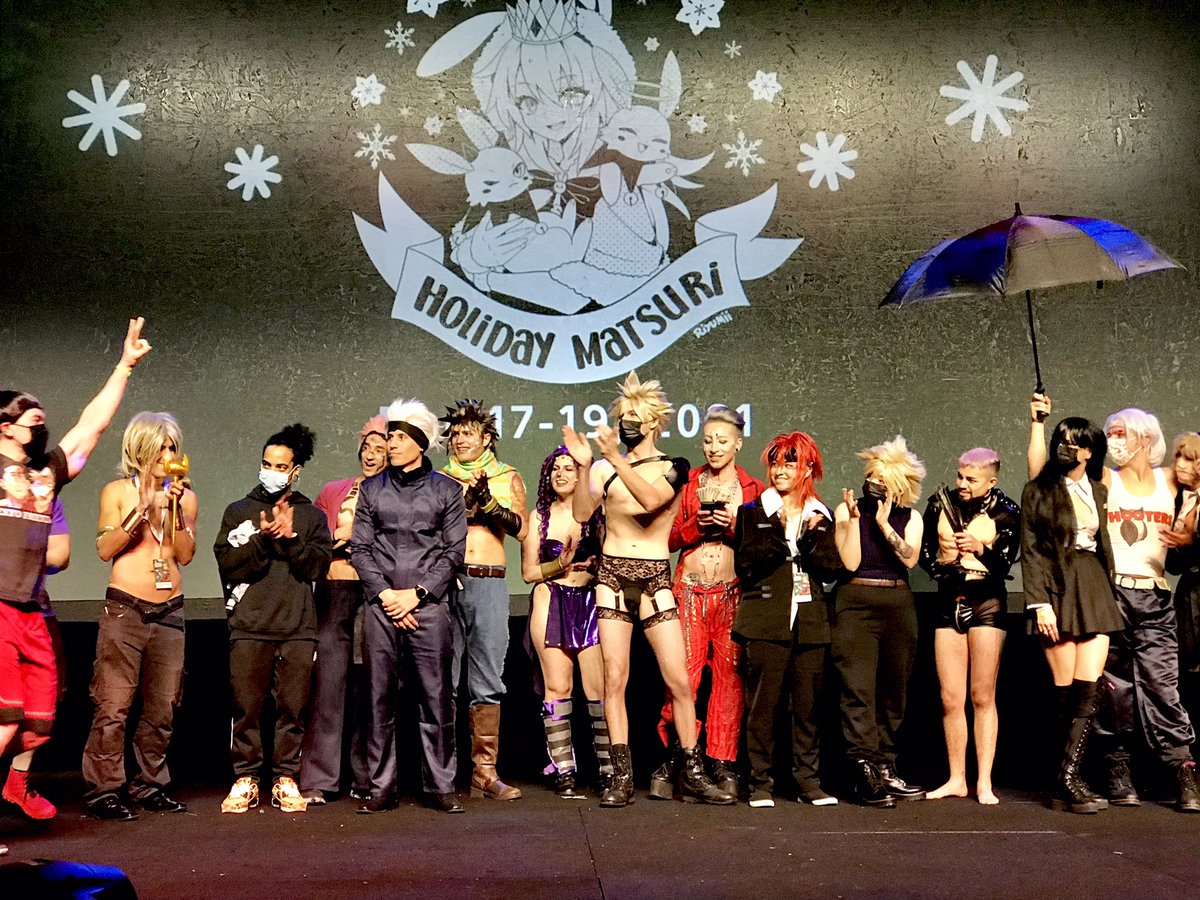 Hottest Men in Anime competition featured two dozen competitors dancing Magic Mike style routines dressed in anime costumes for 1-3 minutes on stage on opening Friday night. Most of the competitors ended up stripping off their costumes to their short shorts and thongs, with much cheering encouragement from the screaming audience – and the judges, mostly cosplay professionals themselves. Attendees gladly threw money into passed buckets to contribute to the cash prizes that were split by the top performances and several special award categories.
The winners: This trio which did a high energy dance worthy of a music video!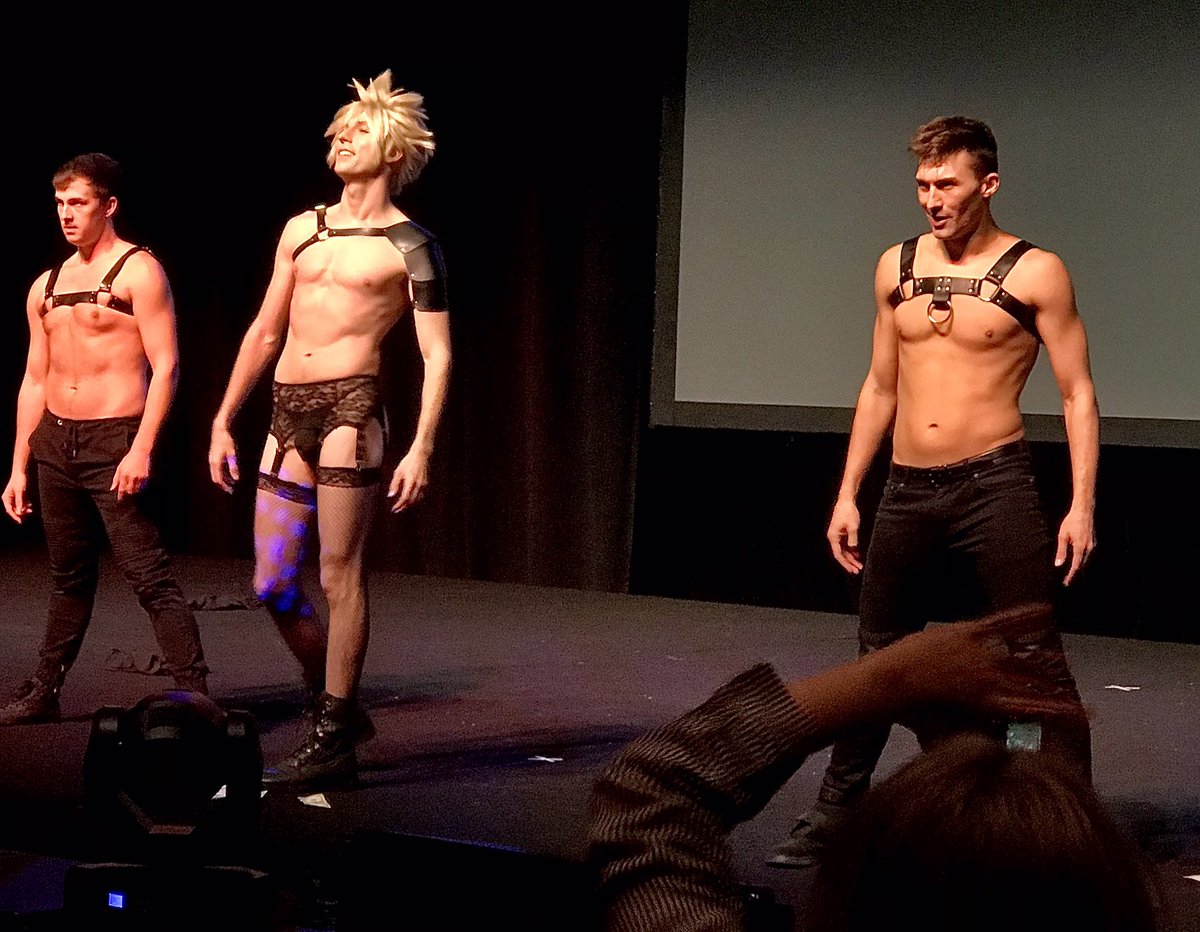 We've never seen any all-male cosplay strip dance competitions at any SoCal anime or comic-cons, so this was definitely a unique experience – and had us asking – why not in SoCal!?
Ultimate Cosplay Championship featured advance and pro cosplayers in several categories on Friday.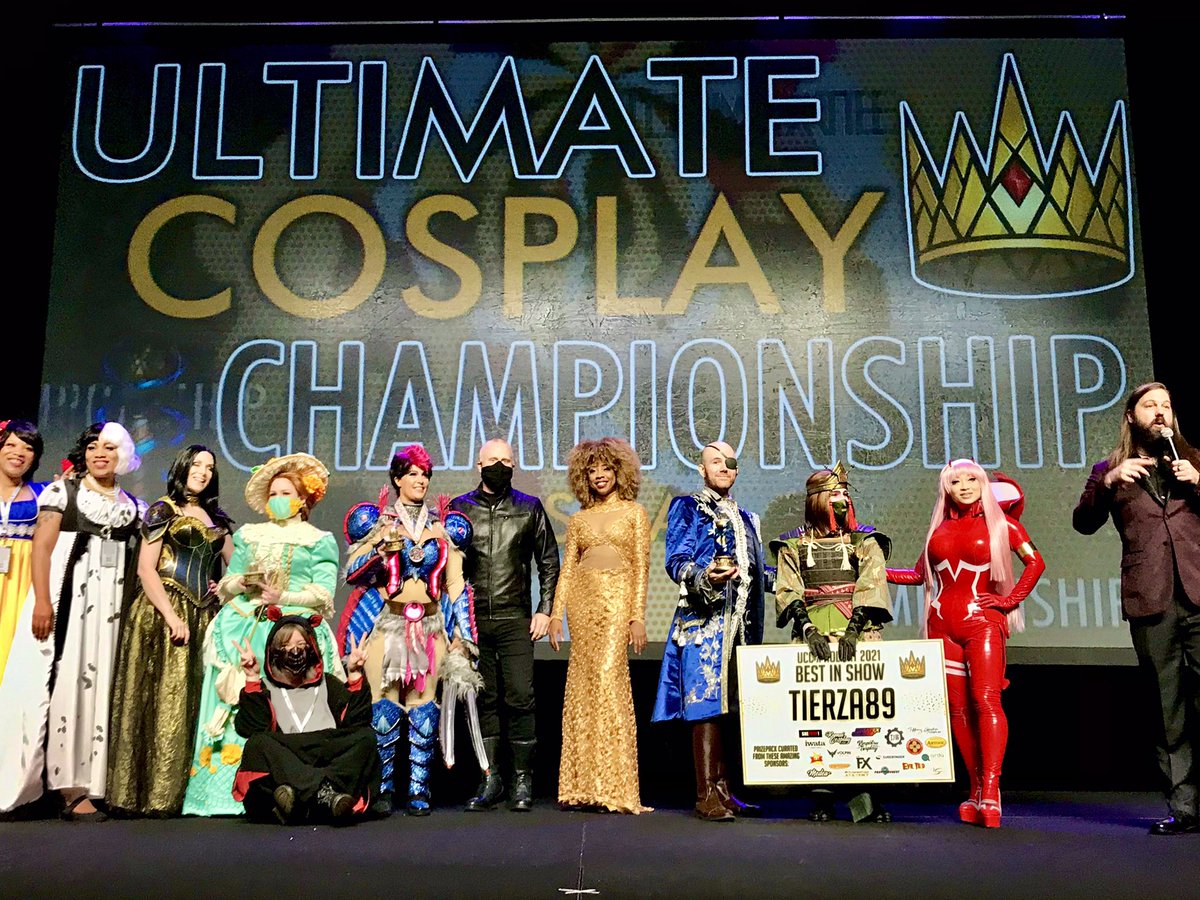 Cosplay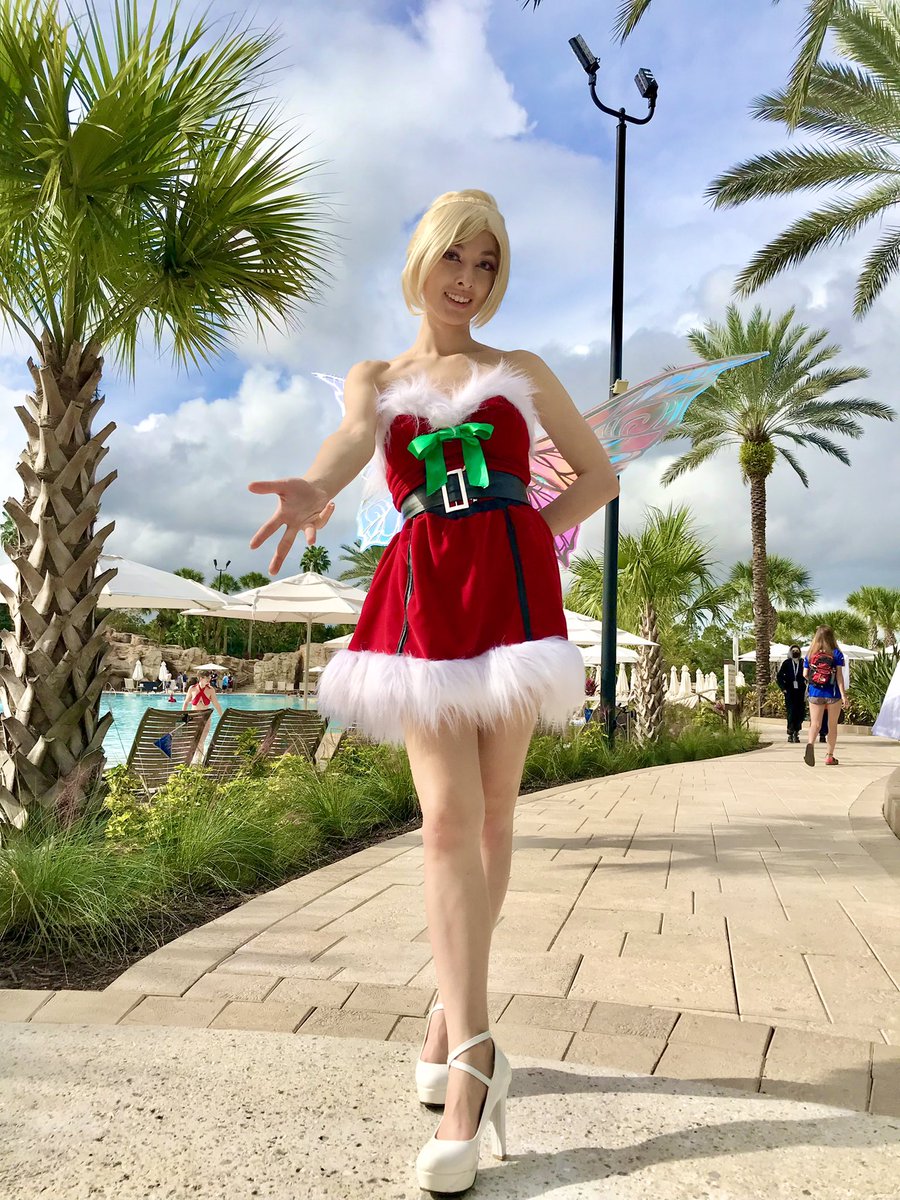 Like most anime conventions, most attendees dressed up in excellent cosplay from the show floor to hallways to pool.
Holiday Pikachu inflatable made the rounds, spotted by the pool and at the dance rave.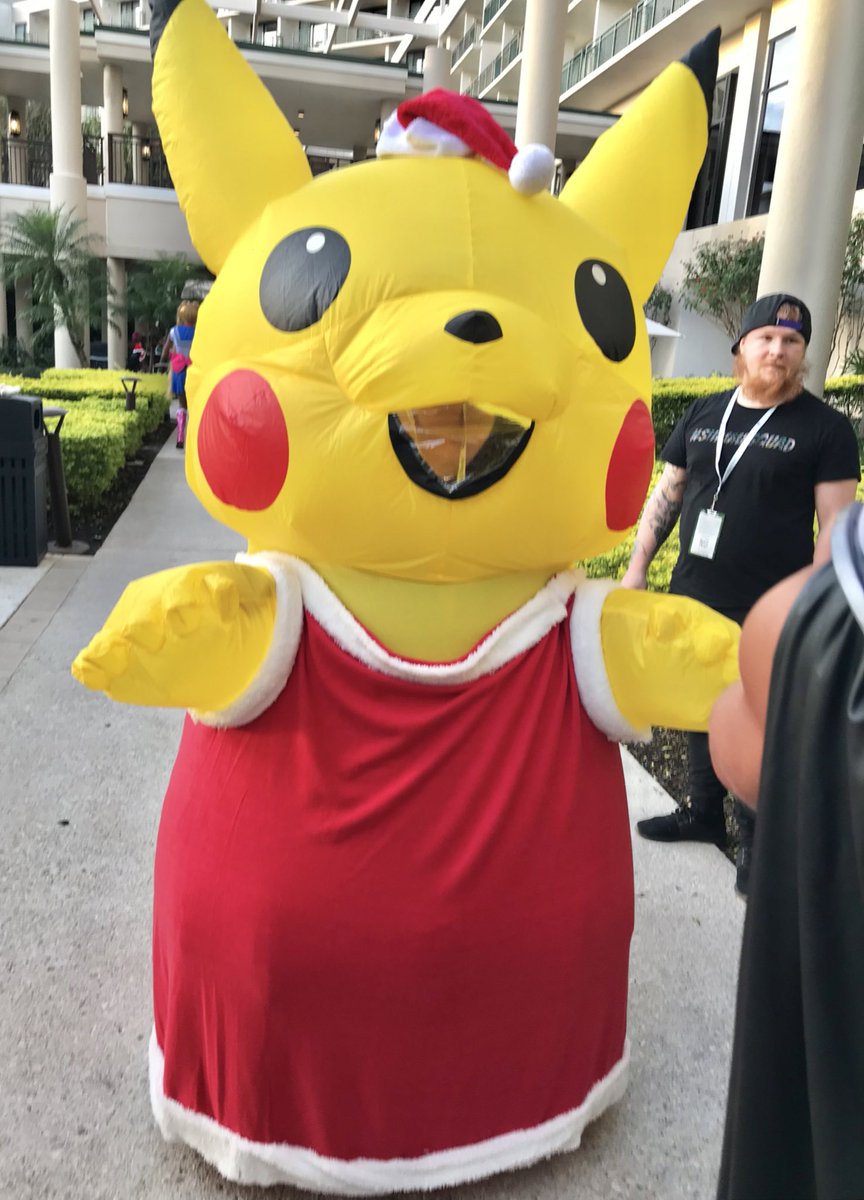 My Hero Academia group costumes were popular, with the recent World film which was released – see our article from its LA premiere.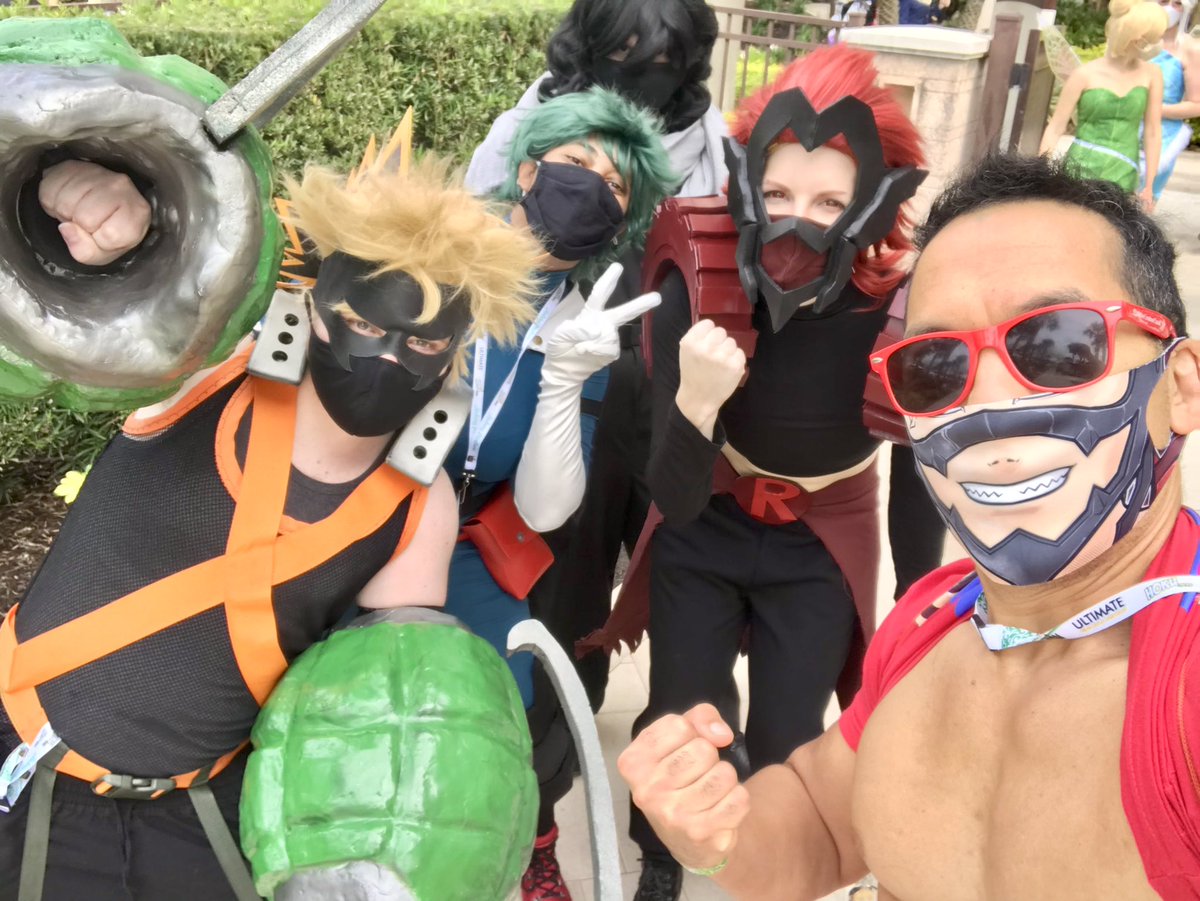 Demon Slayer costumes were also popular, with the popular film and series.
Holiday versions of Star Wars and superhero and super villains were spotted. Avengers Assembled at the rocks by the pool for a Marvel photo meet up.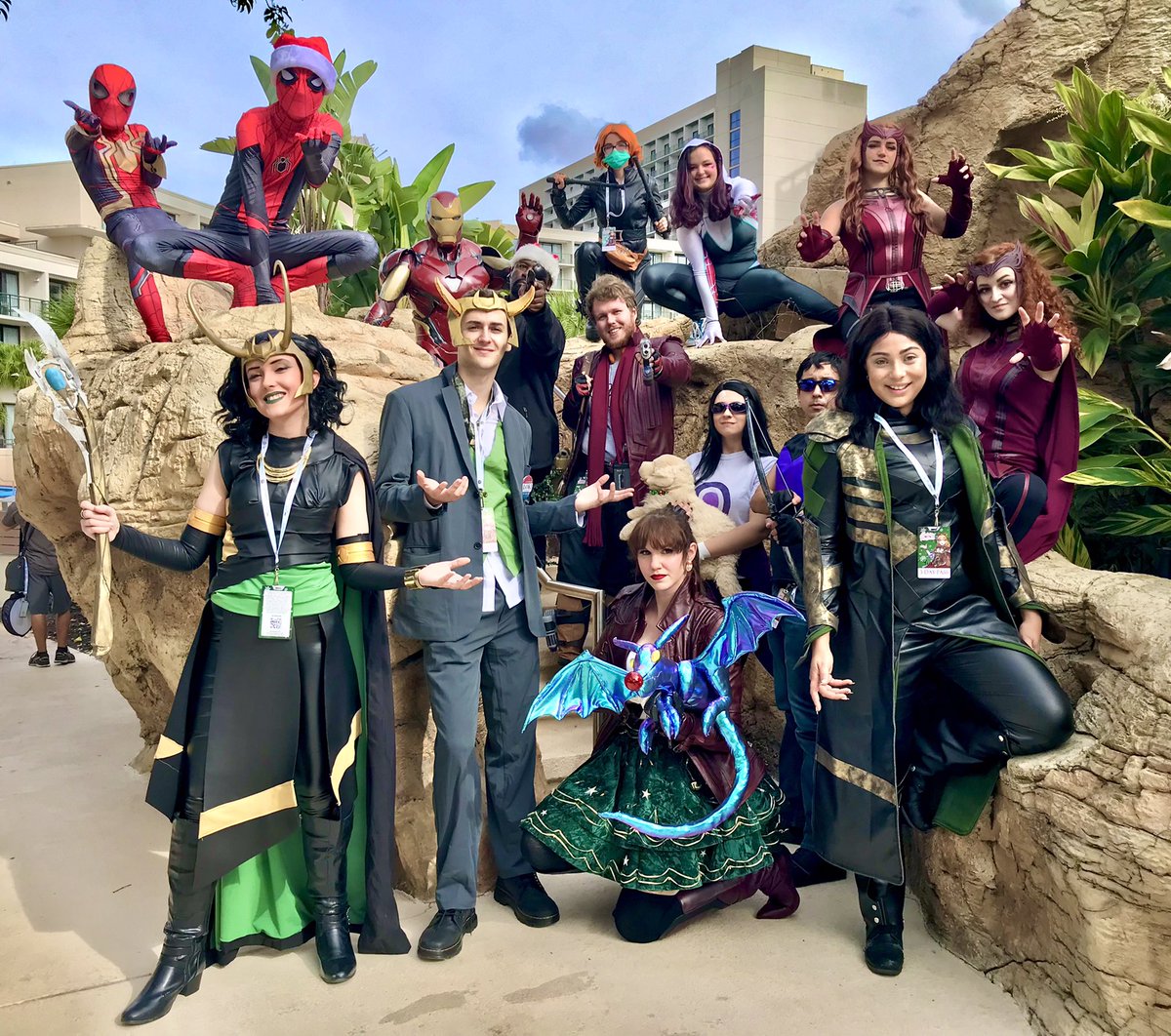 Even Doctor Doom gets festive for the holidays.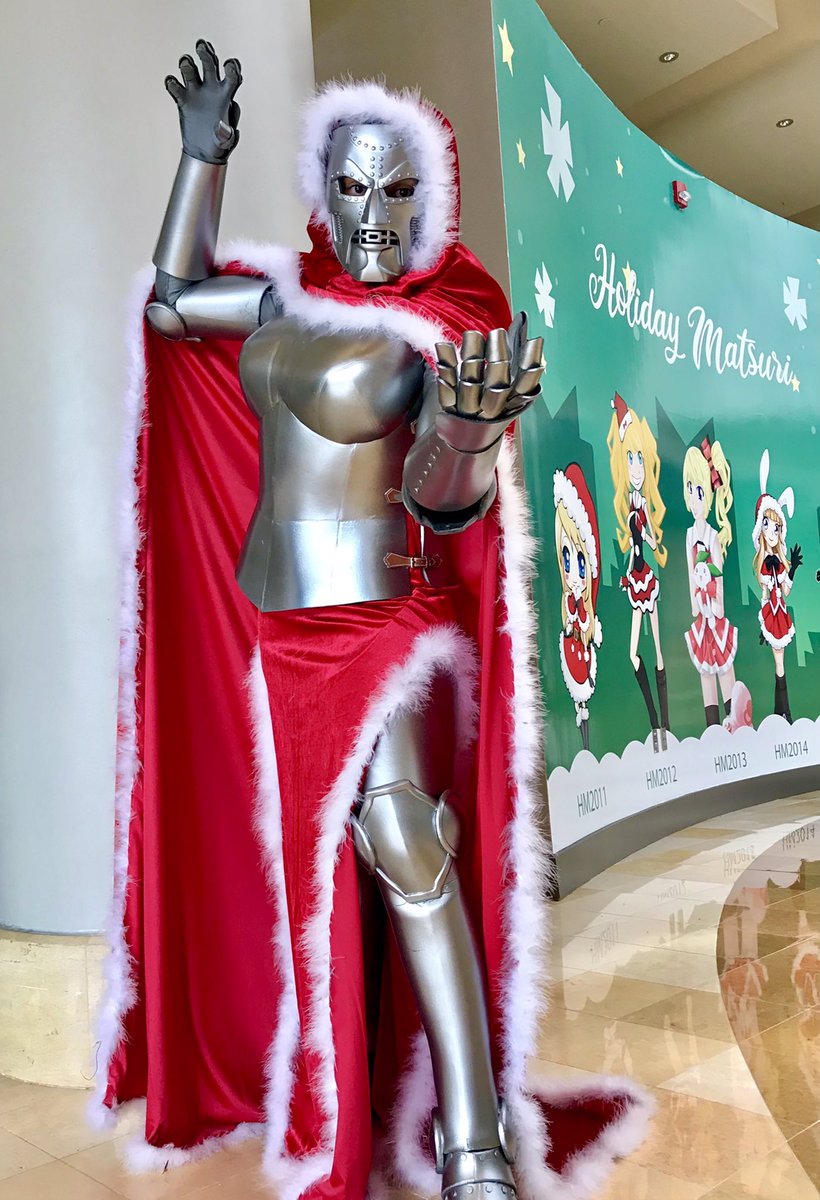 Omega Red is perfect festively dressed for the holidays.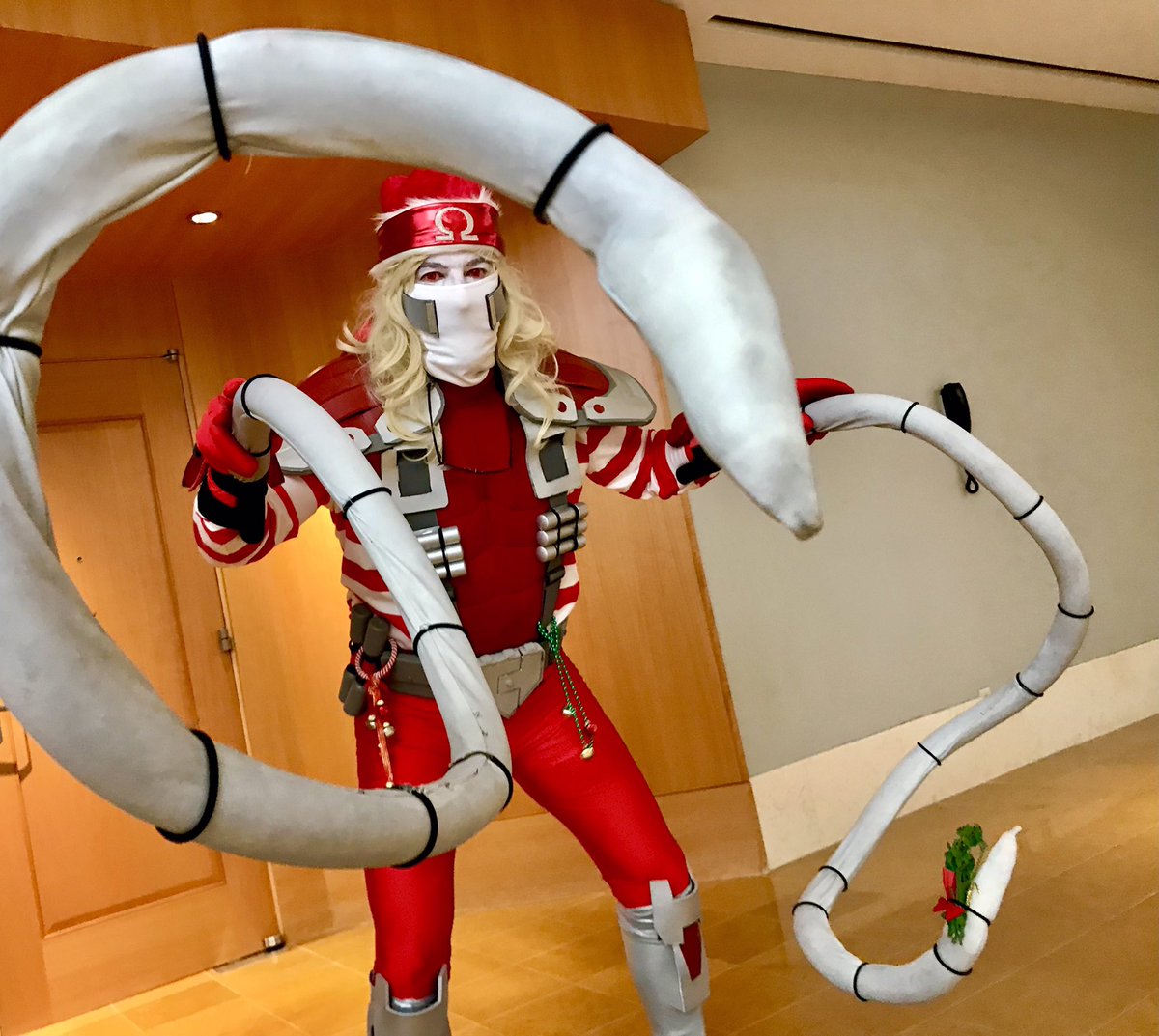 Holiday Mandolorian with Baby Yoda Grogu.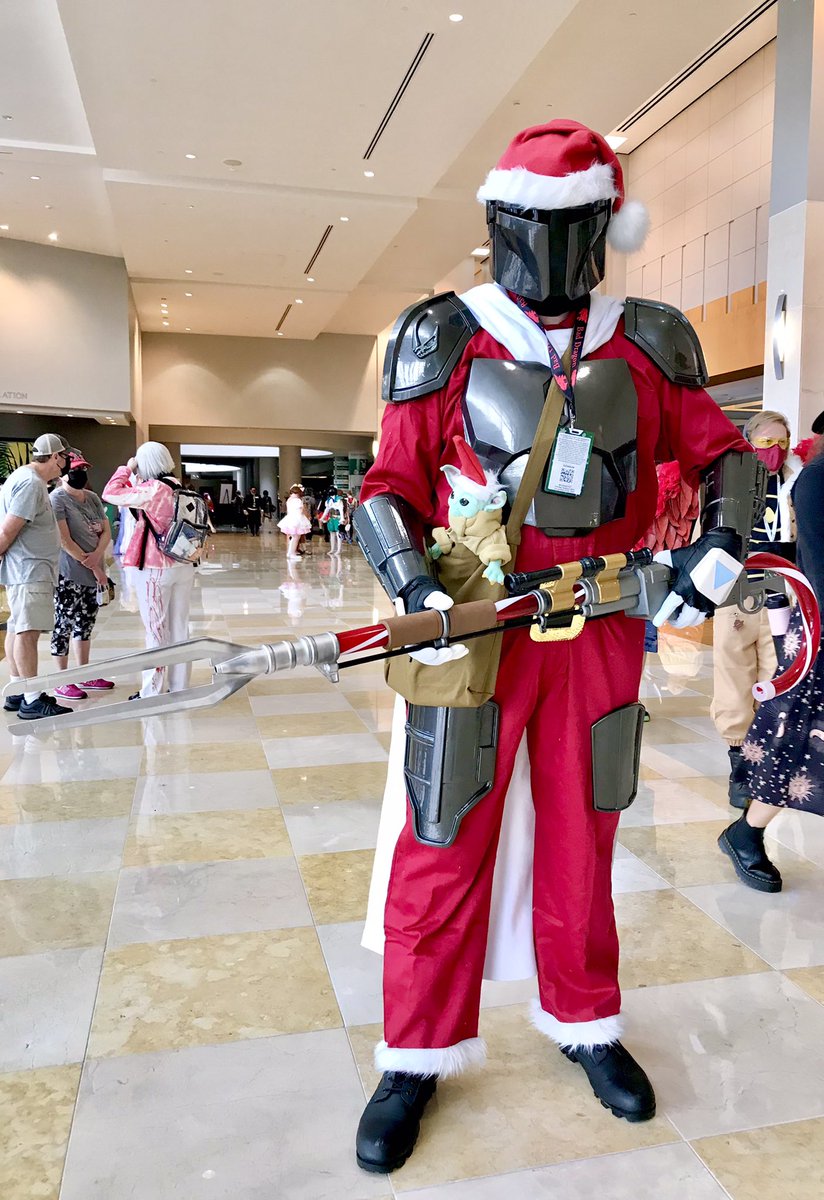 Panels
Panels covered Cosplay 101, including how to use 3D printers and other tools to create your own costumes and accessories.