The House with a Clock in Its Walls will remind you of Goosebumps mostly, with a little bit of Harry Potter. Remind you as in wish you were watching these other films instead.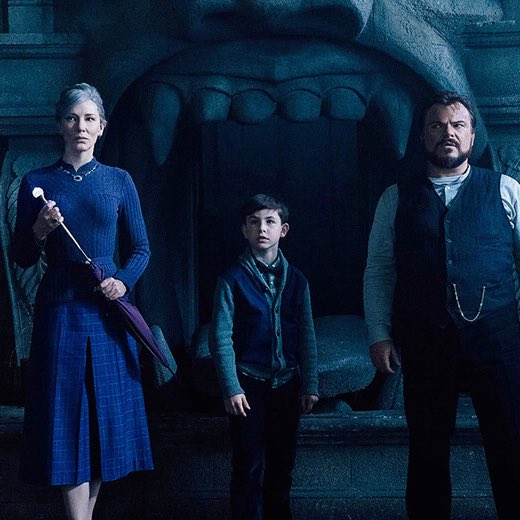 The film is based on a children's book and directed by horror director Eli Roth, which may be part of the problem. Eli's pacing for horror sudden surprises doesn't quite work to portray the sense of wonder, unease and dread in the children' books.
In the film, social outcast Lewis (played by Owen Vaccaro) visits his mysterious uncle Jonathan (Jack Black) and purple Florence (Cate Blanchett) in a spooky old house. He eventually realizes Jonathan is a warlock looking for a clock with powers ticking within the walls of the house.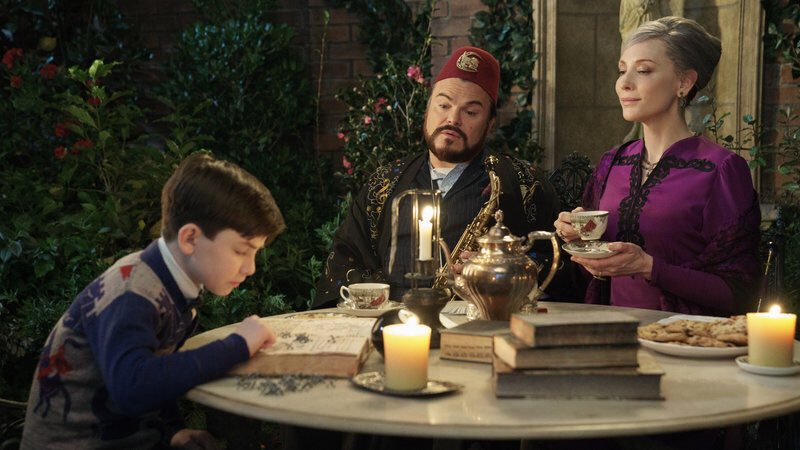 Lewis learns some magic, learns some necromancy, and battles some bewitched jack-o'lanterns.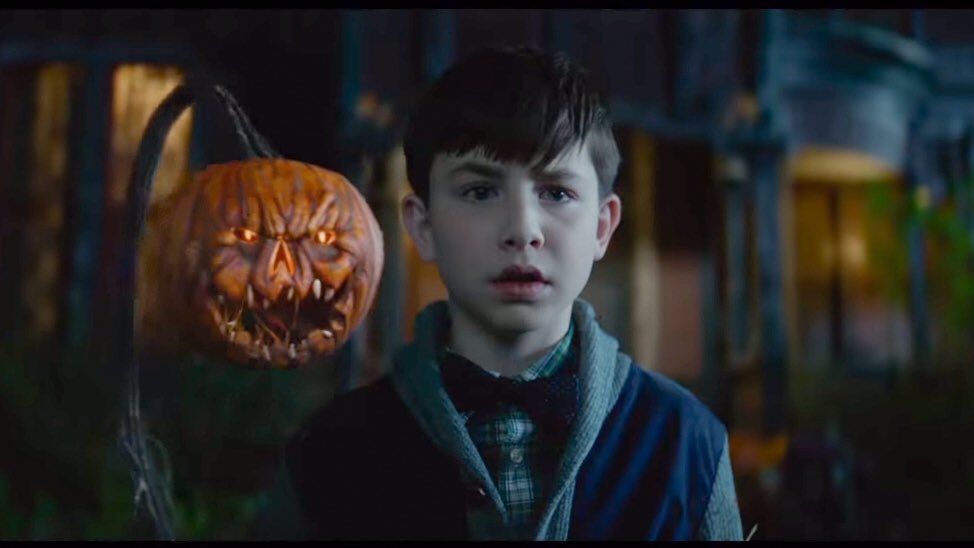 Sounds OK, but several problems:
Jack Black does his regular schtick, which seems a bit old fashioned and restrained here in this kids movies.
Cate Blanchett doesn't have a lot to do here. Waste of her talent. You keep wanting her to do pop her Hela antlers out and do some real magic.
It's a little creepy for kids to be practicing necromancy raising the dead.
The visual effects aren't great either.
A magic griffin topiary that lifts its tail to shit-spray the actors at least three times. Gets old real fast.
Summary: Kids may be entertained. It's something with magic and jack-o'-lanterns to watch during Halloween season.  But most adults will be bored and should probably just watch Harry Potter instead. Nice start Eli, better luck next time.