At the eighth annual Her Universe Fashion Show, 26 designers showcased their pop-culture inspired fashion looks on models who walked the runway in front of 2,000 cheering fans, in a heartwarming 'Coming Home' theme return July 21 at San Diego Comic-Con.
Photo: Mark Edwards
Designers outfits were inspired by Encanto, Spider-Man, My Hero Academia, Doctor Strange, Lord of the Rings and more. They walked in several categories: Heroes, Strong Female, Villains, Creatures, Fan Favorites.
Ashley Eckstein, Her Universe founder, entrepreneur, and actress (voice of Star Wars' Ahsoka Tano) introduced the 'Coming Home' theme, happy that after two years, the fashion show is back home at Comic-Con. Wearing a deconstructed Dorothy dress (designed by Andrew MacLaine), with ruby red sparkling shoes, Eckstein and co-host drag queen Nina West, in a Glinda-inspired bubble gown, encouraged the audience to say "There's no place like Comic-Con" to start the fashion show.

Photo: Mark Edwards
The fashion show was organized by Her Universe and Hot Topic. Eckstein founded Her Universe as a startup in Los Angeles. The pop-culture loving actress realized that there wasn't enough female-focused clothing and fashion options for geek fans to express their fandom. So she founded Her Universe to create licensed designs with Star Wars, Marvel, and other brands, sold online and distributed through Hot Topic. Sales grew rapidly, and Hot Topic eventually acquired Her Universe, which operates as a stand alone subsidiary.
This year's judging panel included the 2021 winning designers Teighlor Johnson, Skyler Barrett, and Vivien Lee as well as industry experts Elena Vrska and Mallory Leveille. The 2021 designer panelists made their special runway debut after winning virtually with their couture designs last year.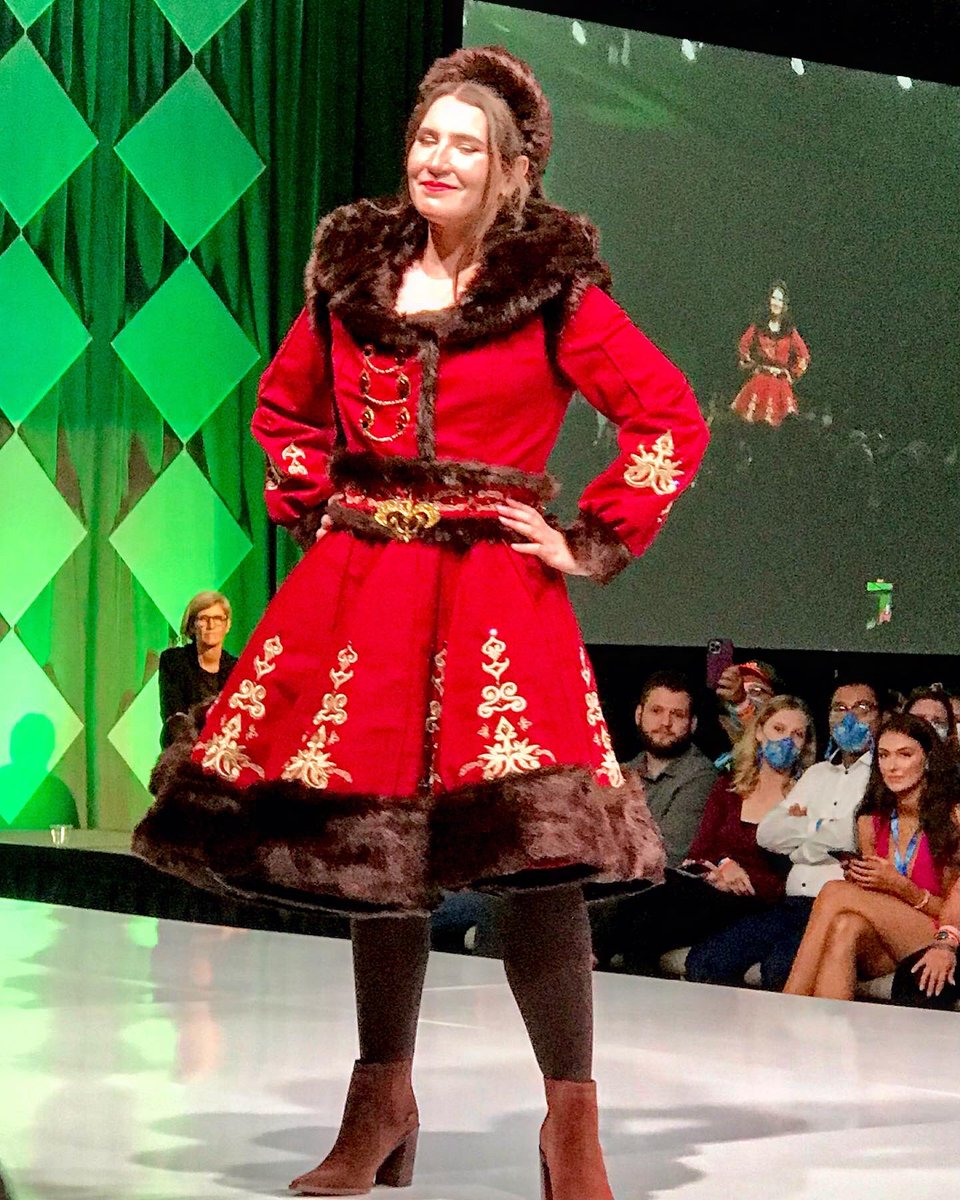 This year's winning designers:
Judges Winner: Cindy Guillermo Heselton @sinnanoms for her Caged look inspired by Turning Red's Mei
Audience winner:Michael Burson @thewizardtailor for his Doctor Strange Hellfire Gala look inspired by Doctor Strange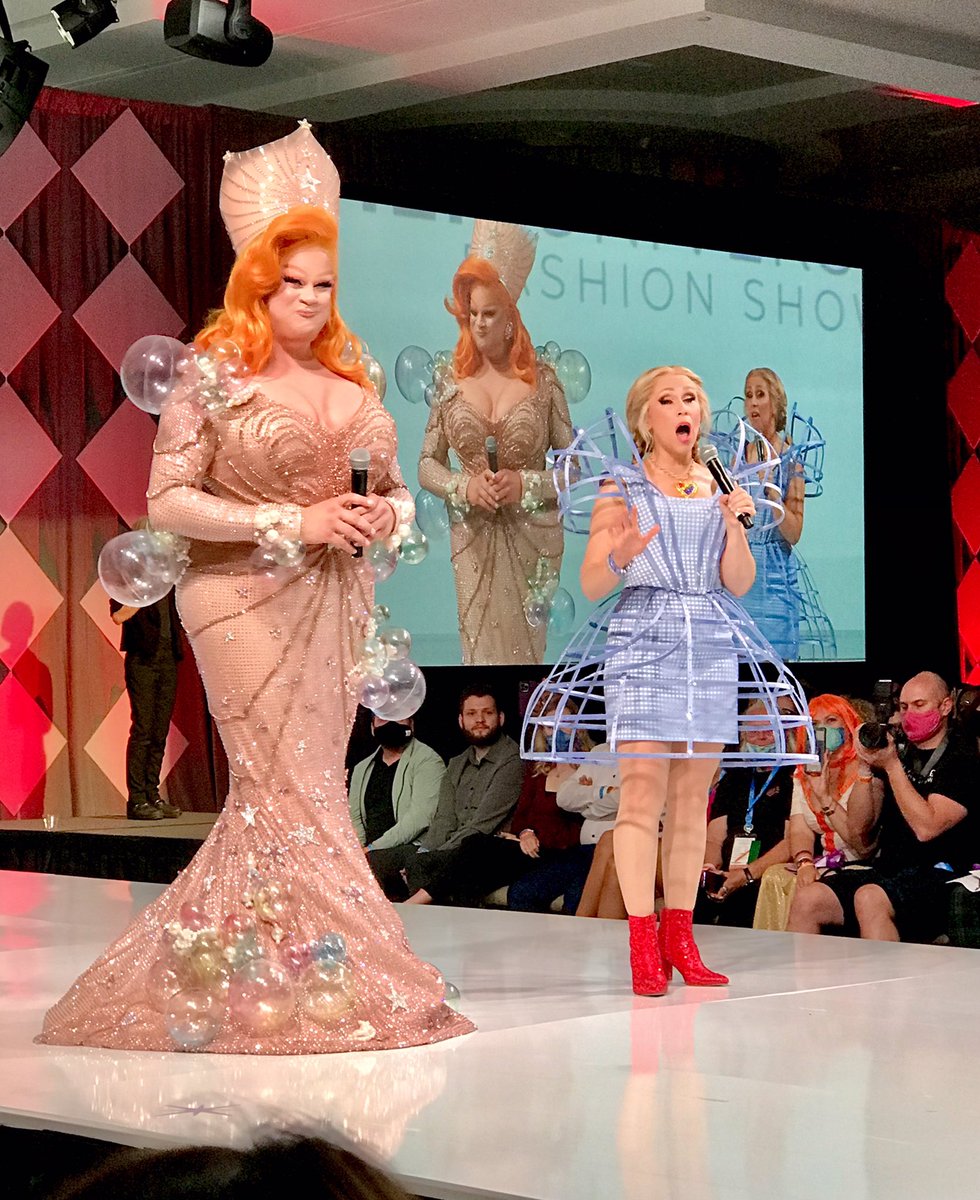 Other highlights: Runway reveals of brand-new fashion lines inspired by Outlander, Marvel, and Star Wars, including an Ahsoka themed denim jacket. Her Universe and Hot Topic also revealed a global Studio Ghibli Harajuku Collective Collection arriving in Tokyo on August 10.
Hawkeye-inspired loungewear.
Eckstein and West changed into sparkling pink and blue dresses evoking iconic film Romy and Michele's High School Reunion, complete with dance moves. Additionally, surprise guest Bret Iwan, the official voice of Mickey Mouse, greeted fans on stage.
Eckstein and West also surprised the 26 competing designers by announcing the winners would have opportunity to design a fashion collection with Her Universe for leading pop-culture retailer Hot Topic for Marvel Universe's The Marvels.
The hosting duo rounded out the evening in sparkling red and blue Captain Marvel themed evening wear, welcoming the audience to have their own special moments walking the runway.
Several designers outfits stunned on the runway;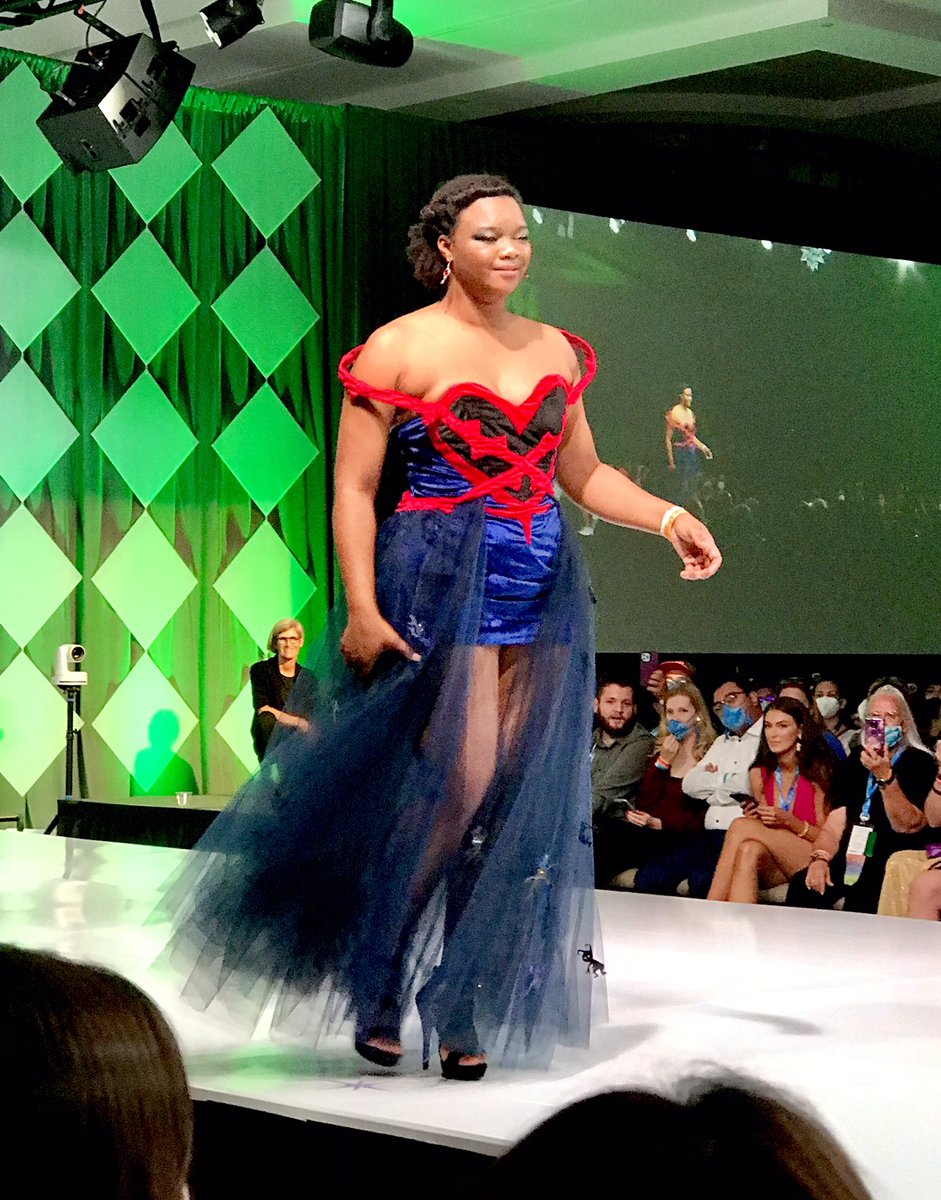 Spider-Man 2099 inspired outfit. Notice the little spiders on the dress touile.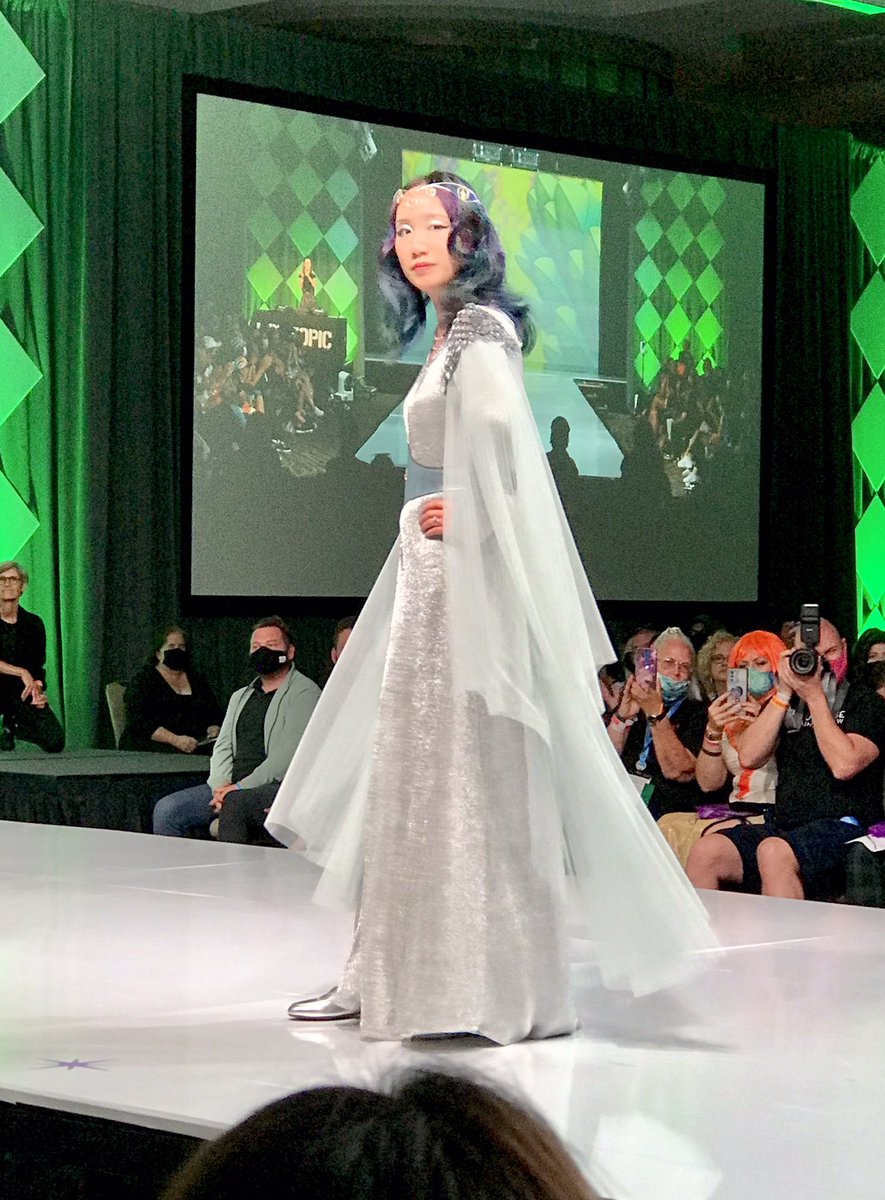 Su's @shushuwafflez Sentimental Recollection inspire by Studio Ghibli's Spirited Away.
All attendees received a gift bag containing coupons for $15 off $40+ select purchases at HerUniverse.com and Hot Topic. Lug provided a purple luggage tag and a coupon for $50 off $100+ purchases online.
Watch Her Universe Fashion Show footage at www.youtube.com/user/HerUniverseChannel.