LA represented at the annual IAAPA theme park expo and convention in Orlando on November 12-15. The theme park expo includes buyers and sellers of new attractions and theme park rides.
VR games and platforms had increase presence this year, with many LA based companies representing.
The Hologate VR system, with German-based HQ and sales offices in LA, won "Best New Product" at the IAAPA Awards. Hologate lets four players play high-rez interactive shooting games.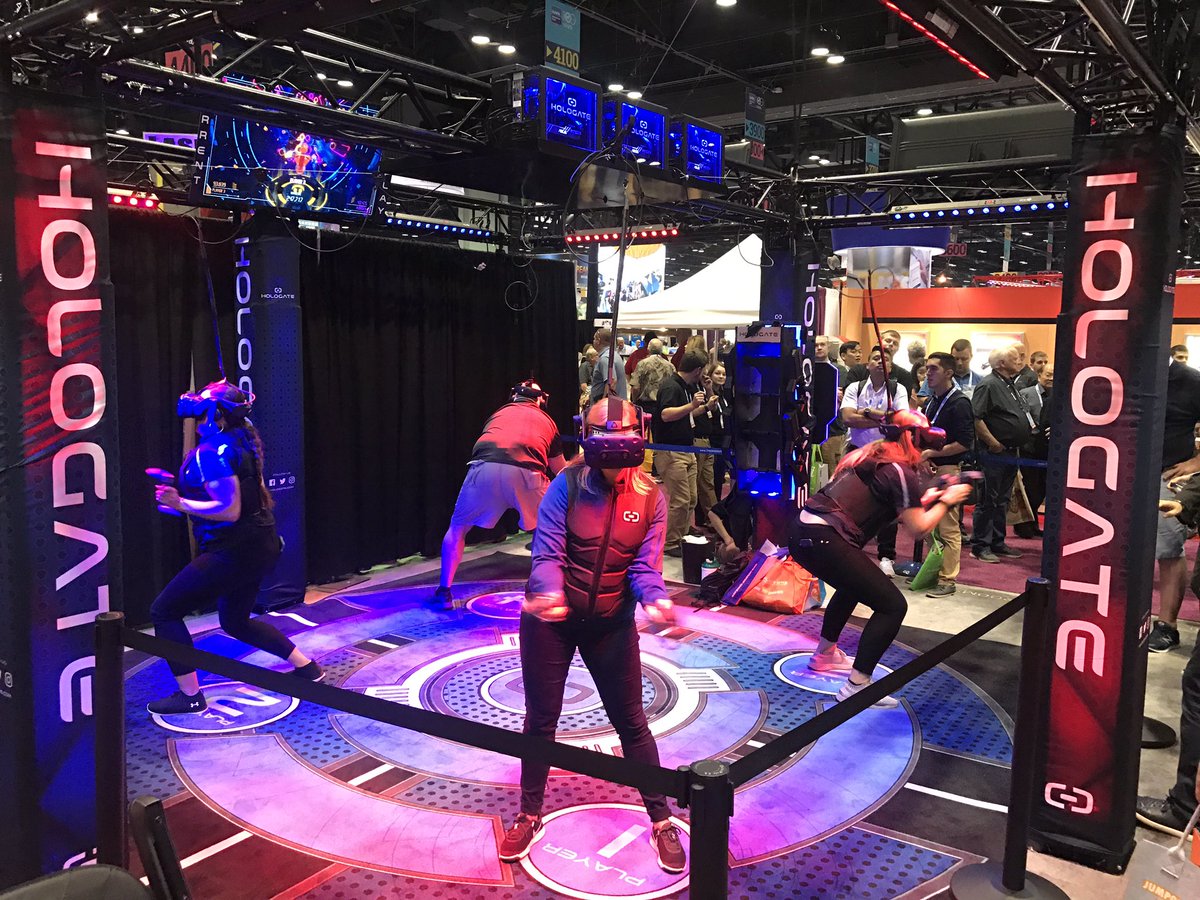 Gregg Katano, who runs Hologate's Business Development in LA, ran demos on the show floor. He has previously spoken on several Digital LA panels, and has hosted demos of Hologate at our Digital LA events at the Phase Two coworking space in Culver City.
Hollow Studios, based in LA, demonstrated its VR backpack at its Hollow Zone. You put on VR goggles and a backpack to walk untethered in the Hollow Zone 10 x 10 approx area.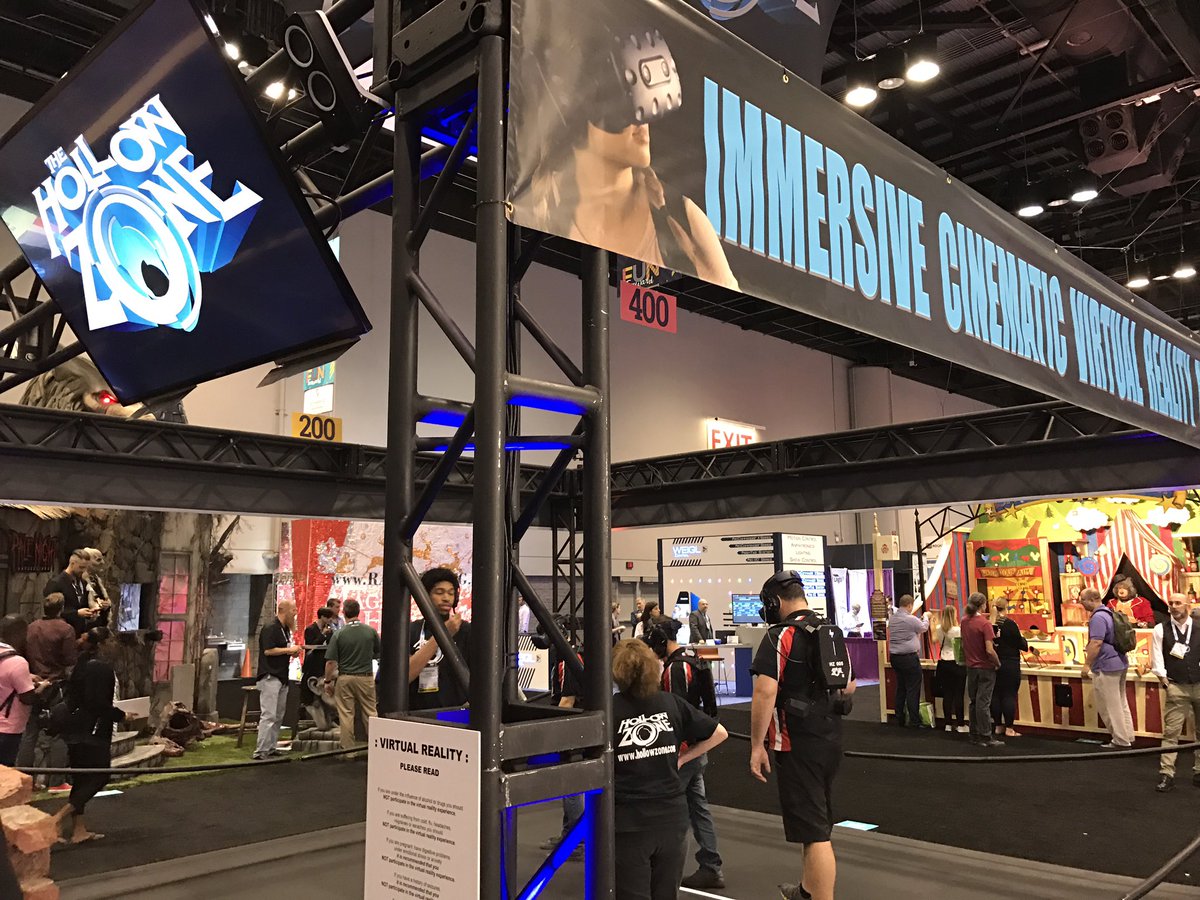 HP, which creates technology to power VR experiences, was represented at Hollow Studios, Beat Saber booths, and in several other vendor demos on the show floor. HP's Joanna Popper, based in LA, attended.
Also attended: Representatives from Two Bit Circus, who recently spoke on our VR Venue panel.
We did an informal Digital LA photo meetup with Gregg of Hologate, Joanna of HP, and Two Bit Circus repesenatives at the Hologate booth.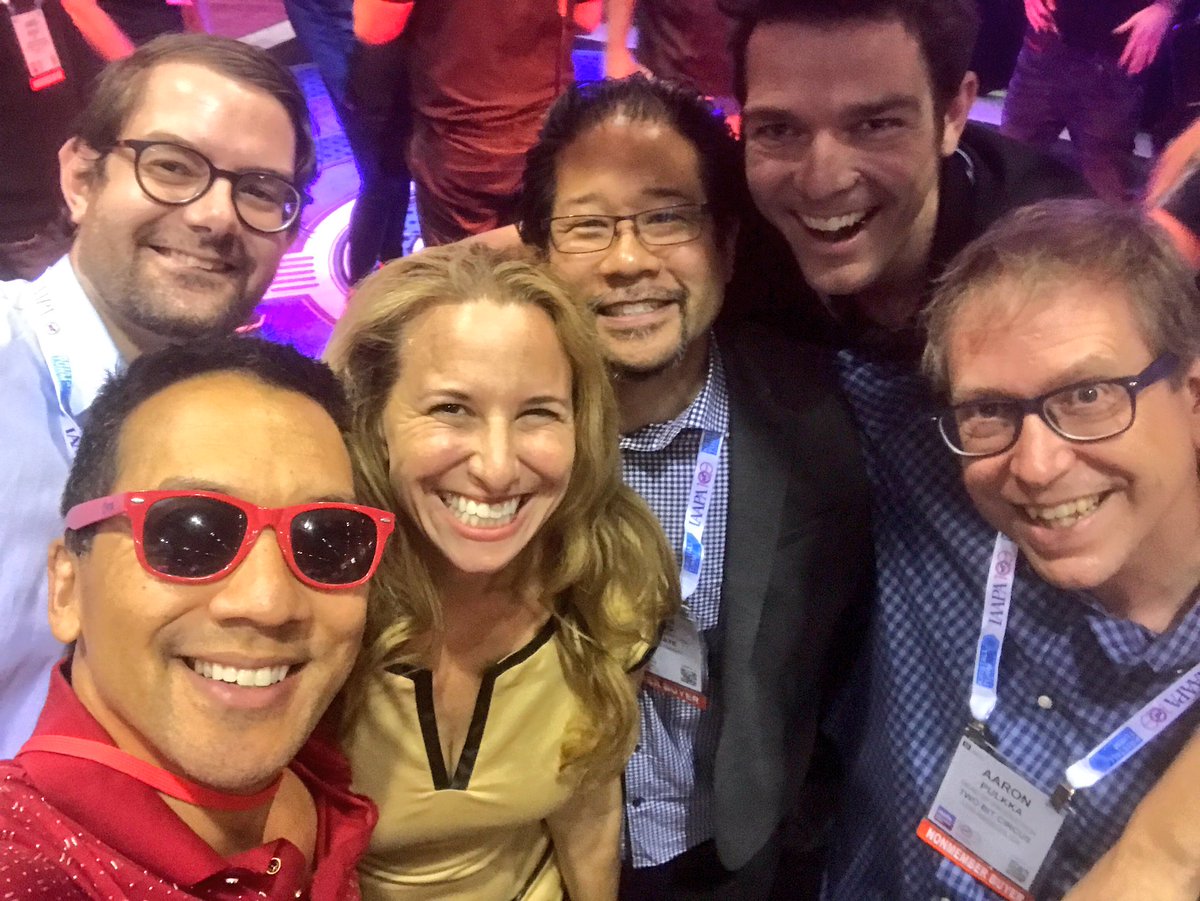 In addition to VR, other LA companies with immersive experiences represented on the IAAPA show floor.
Media Mation, based in LA, demonstrated some of its new products. Media Mation creates the MX4D motion and effects theater technology, with moving seats, strobe lights, and water, fog and scent effects, that debuted with 100 seats at the Chinese Theatres in Hollywood in December 2017.
Media Mation's main new attraction was a domed four-person motion seat experience. You sit in the motion seats and see images projected onto the inside of the dome, as your seat moves to create the experience of flying, diving, etc.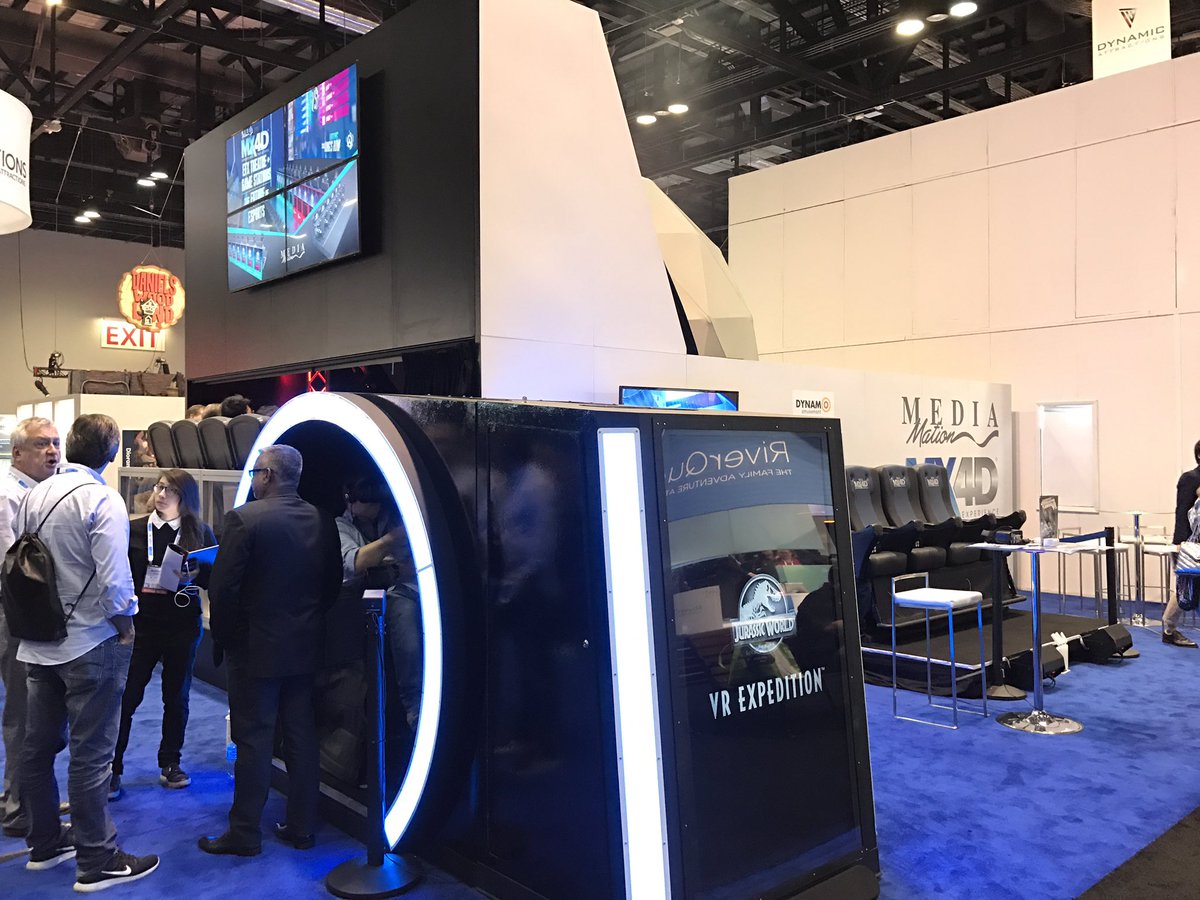 At IAAPA, Media Mation demonstrated a two-person motion seater, that you may expect to find  at a Dave and Busters or video game arcade. In the Jurassic World  VR Expedition demo, you experience riding in the gyroscopic ball from the film, as dinosaurs run around you.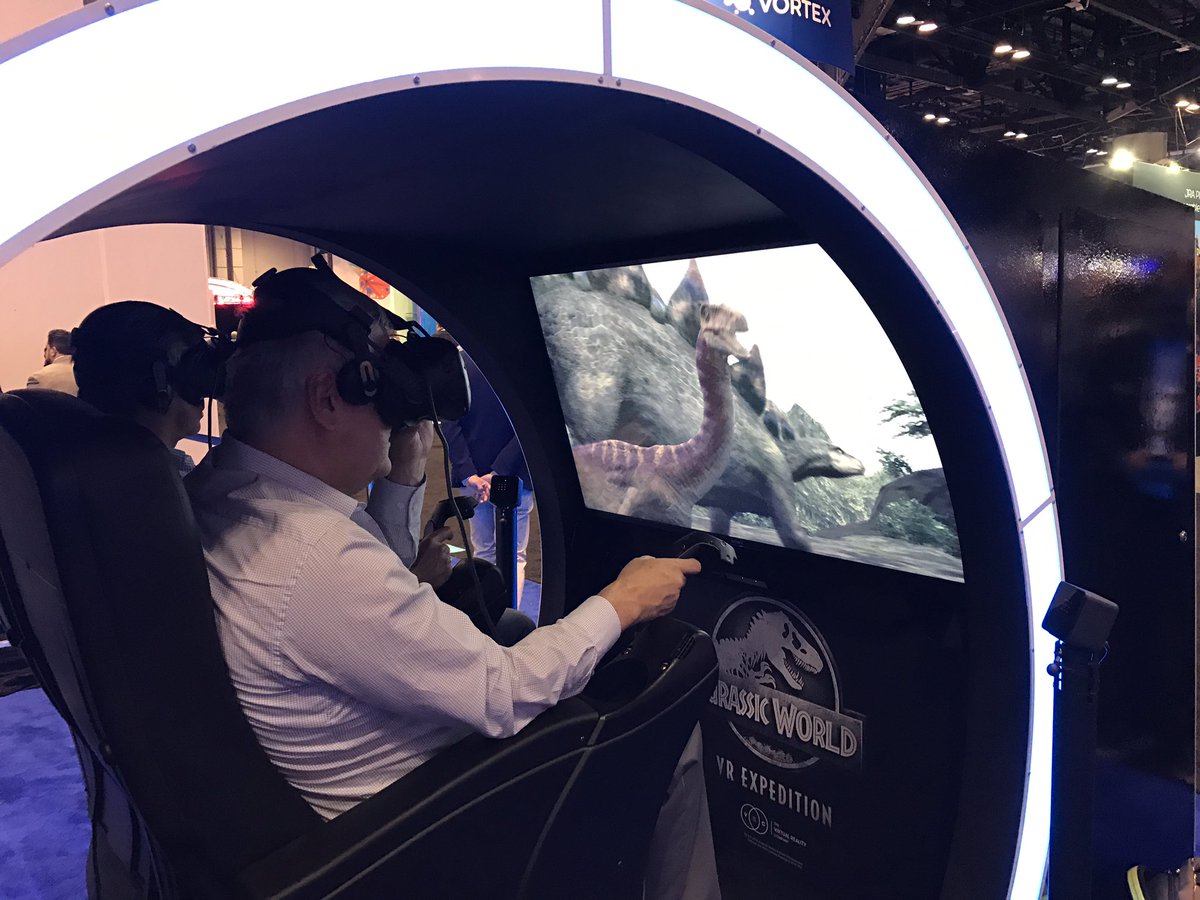 A Photo Booth company demoed its Marvel photobooth, that lets you take 3-5 photos, and incorporates your photos into a comic strip page with Marvel characters and prints out the page. The Marvel Photo Booth will debut next spring.