Create amazing experiences with tech that makes it easy to share, said creators of award-winning immersive activations at San Diego Comic-Con, VidCon, SXSW, Coachella, and more events this year.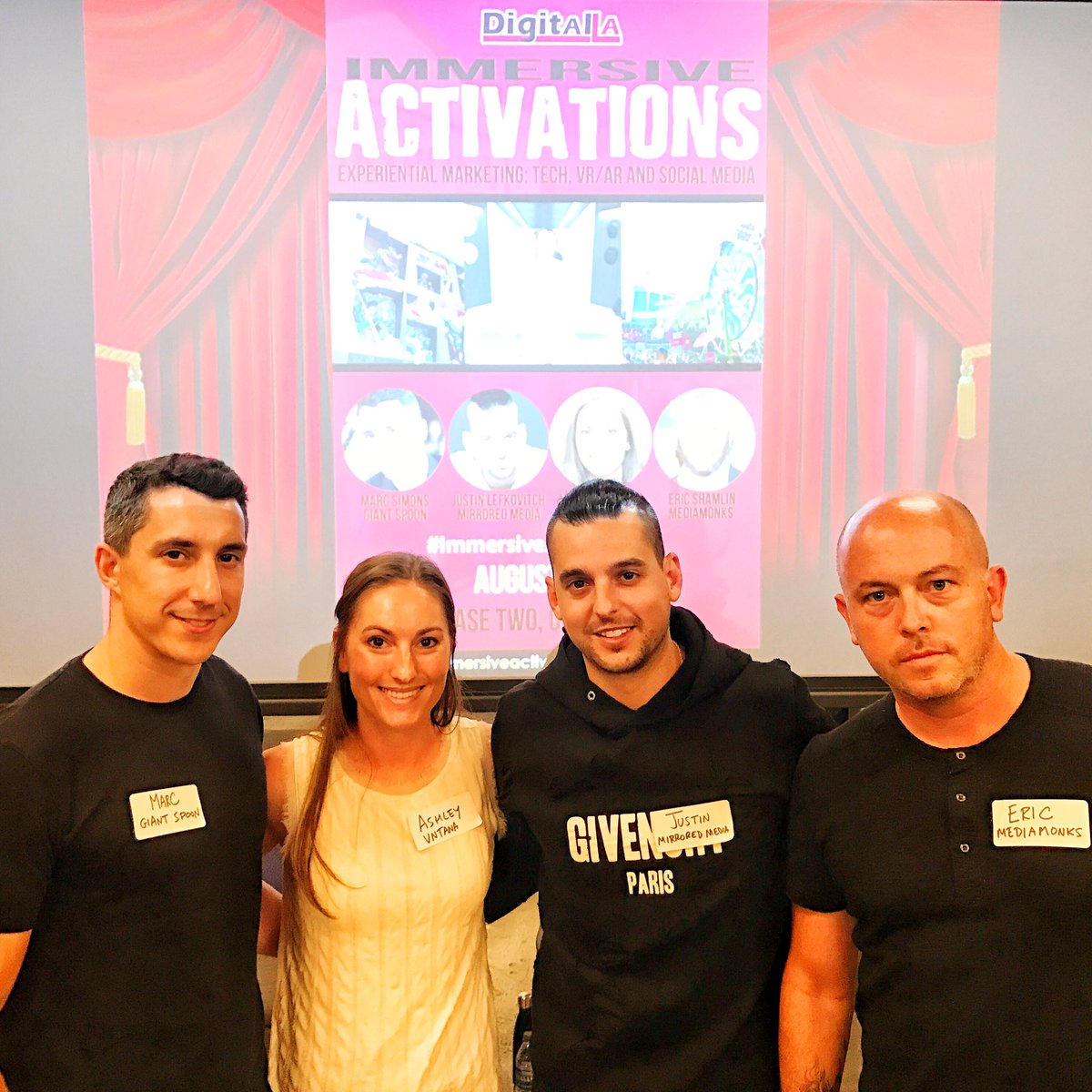 Immersive Activations that transport you to another world are being increasingly used by Hollywood movie studios, brand marketers and advertisers to generate excitement and create social media opportunities.
And LA is home to several of these agencies including Giant Spoon, Mirrored Media, Media Monks, and VNTANA.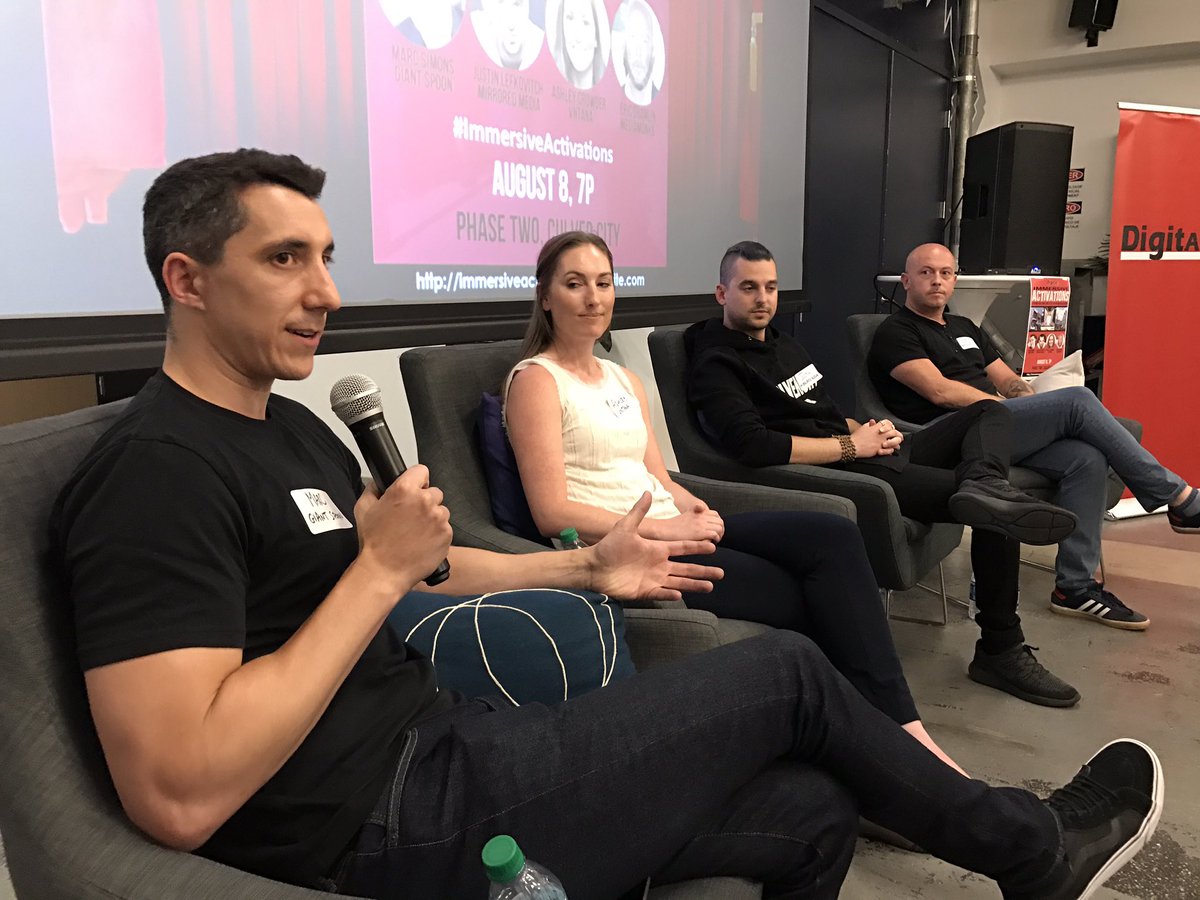 Our discussion focused on how these agencies work with studios and advertisers to create never-been-done-before out-of-the-box experiences that fit the movie, show, or brand perfectly, and make it easy for fans and influencers to experience it and share on their social media.
Watch speakers share their insights on the biggest trends in experiential marketing in our Facebook live video.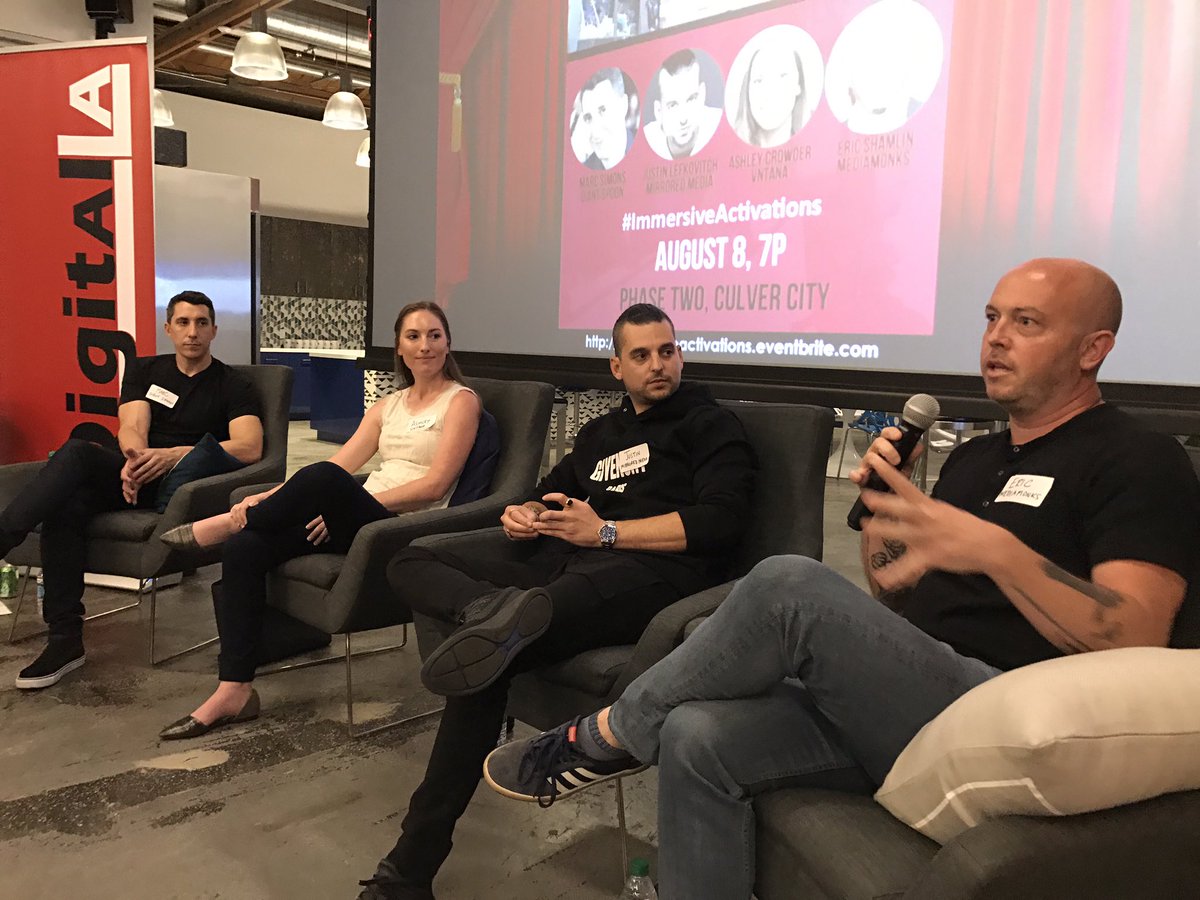 HIGHLIGHTS
Why Immersive is big? Experiences are more memorable than watching an ad. Experiences connect emotionally. Create something people can share. Human connection. And FOMO.
First, Ask What's the goal? PR and buzz, lead generation for sales, User generated content, data collection? Create your experience to meet your goals.
Tech helps operations, social media sharing, and data collection. 
– Operations: RFID wristbands can make the experience seamless. Users can scan wristbands to link photos and videos taken to their emails, without having to stop to enter emails in a kiosk.
– Social Sharing: Create immersive experience that make people want to share, and make it easy to do so with tech. Add cameras so attendees can take photos and videos using photo booths and adding camera systems. Mirrored Media added social media cameras to every car of the Awesomeness TV ferris wheel at Vidcon so people could take branded pics while on the ride.
– Data Collection at multiple levels. Basic is collecting email or phone numbers to send photos after. Intermediate is asking users survey questions while they are captive waiting in line. Advanced: VNTANA's HOLLA-gram uses facial recognition and AI that can detect users age / gender and happiness during the experience, additional useful data.
Multiple experiences. If your experience has a long line or slow throughput, create auxiliary experience both online and offline so people can still participate. Examples: photo booths, food giveaways, actor – performers in character, stilt walkers, etc.
Press and Influencers: Invite press and social media influencers a few days or hours before you open to the public to generate buzz. Marc Simons of Giant Spoon said it was surreal showing Elon Musk through SXSW Westworld.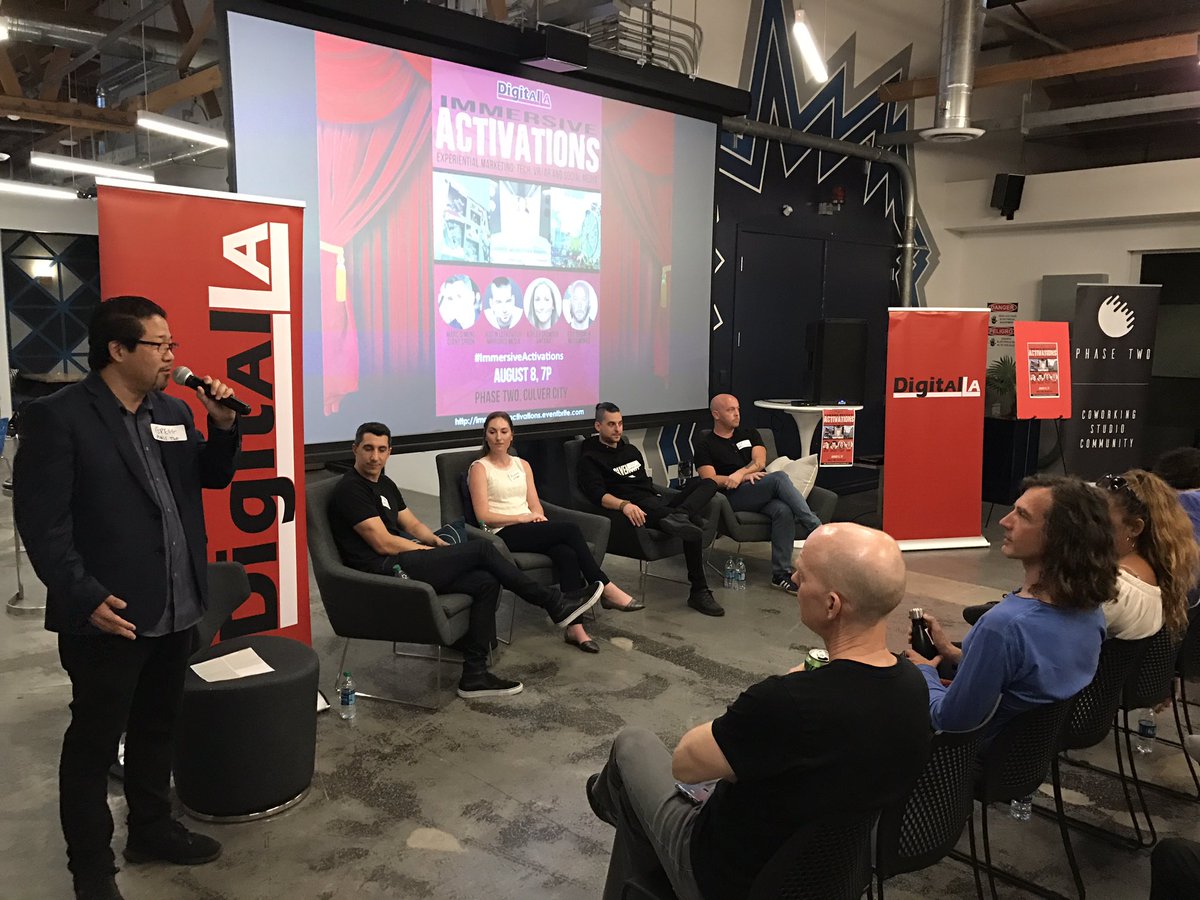 CASE STUDIES
Giant Spoon: SXSW Westworld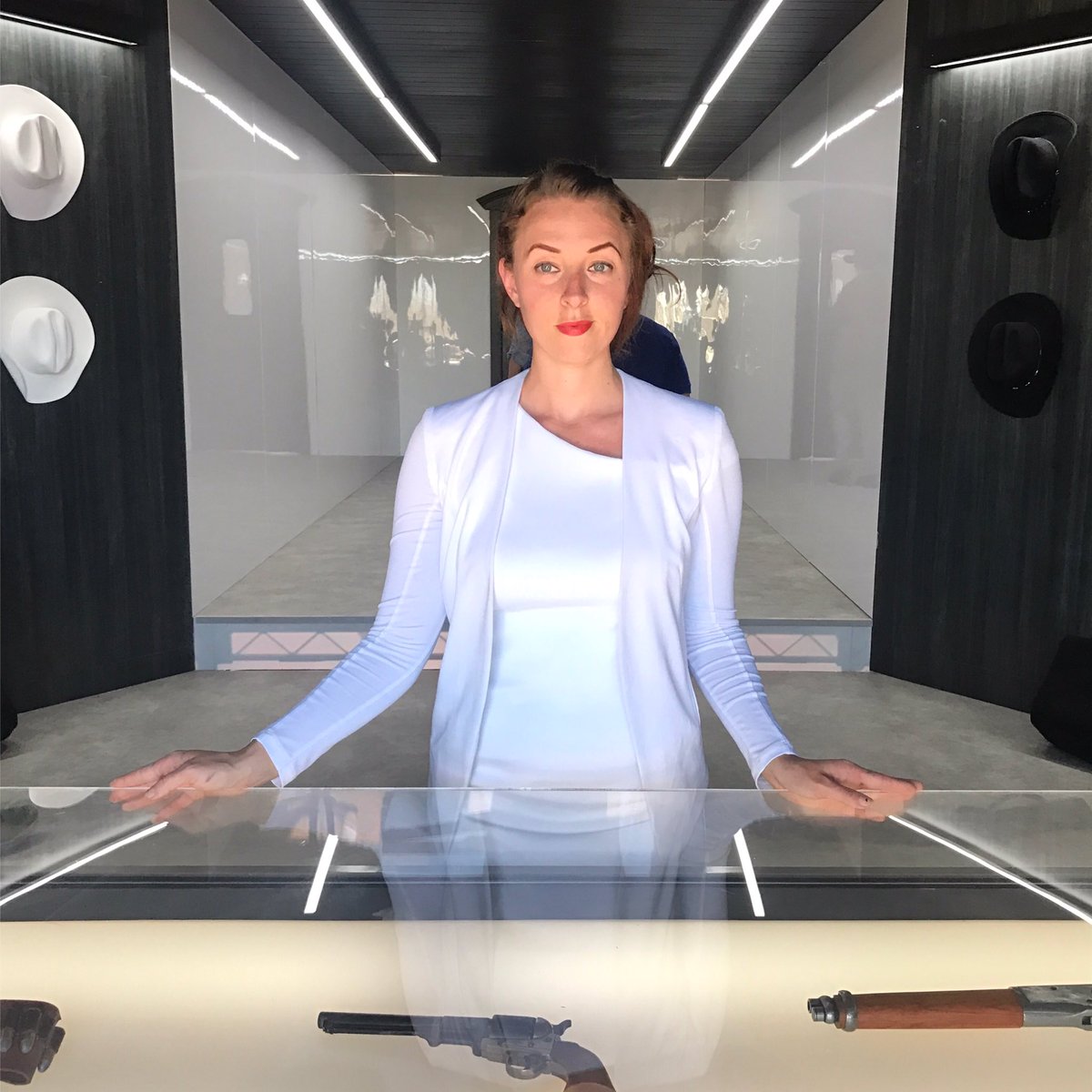 HBO wanted to create a completely immersive experience to promote Westworld Season 2 at SXSW in Austin. HBO had success with its Westworld experience in a hotel during San Diego Comic-Con last year, and wanted to go even bigger for SXSW. So they approached Giant Spoon, which had the idea to create a theme park experience, which fits perfectly with the show theme.
The goal: "To win SXSW," by creating the biggest most buzzed-about activation, said Marc Simons, co-founder of Giant Spoon.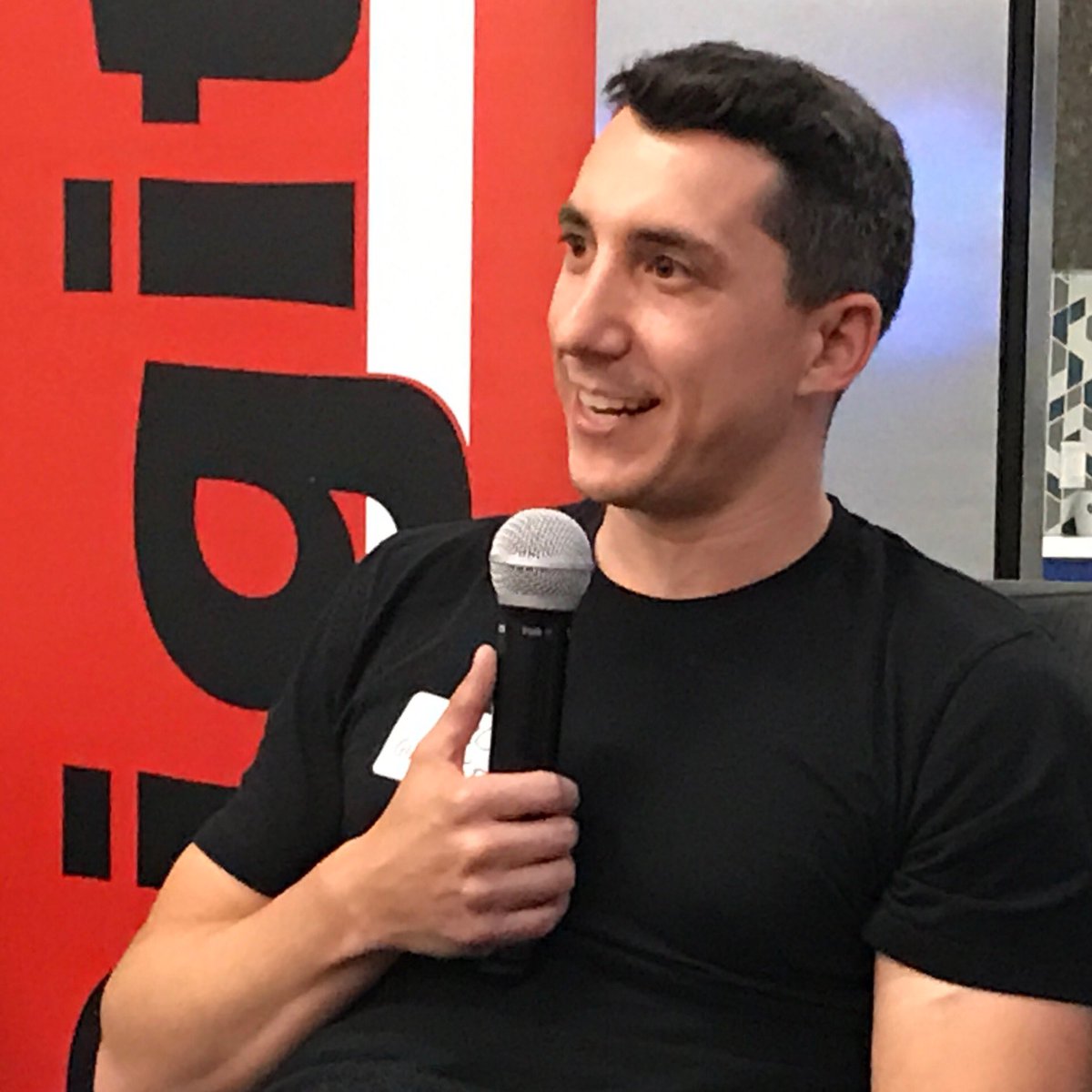 Giant Spoon found a ghost town just outside of Austin, which they rebranded as the town of Sweetwater from the show. The 90,000 sq ft of space included more than a dozen operational buildings including saloon, restaurant, bank, post office, photography studio, and barber, with more than 60 actors doing a combination of lines from a 444 page script and improv – and even several horses.
Attendees met at a Delios-branded station with Delios actor guides, and were given black or white hats. They then boarded a shuttle to take them to the converted ghost town, about 30 minutes from downtown Austin.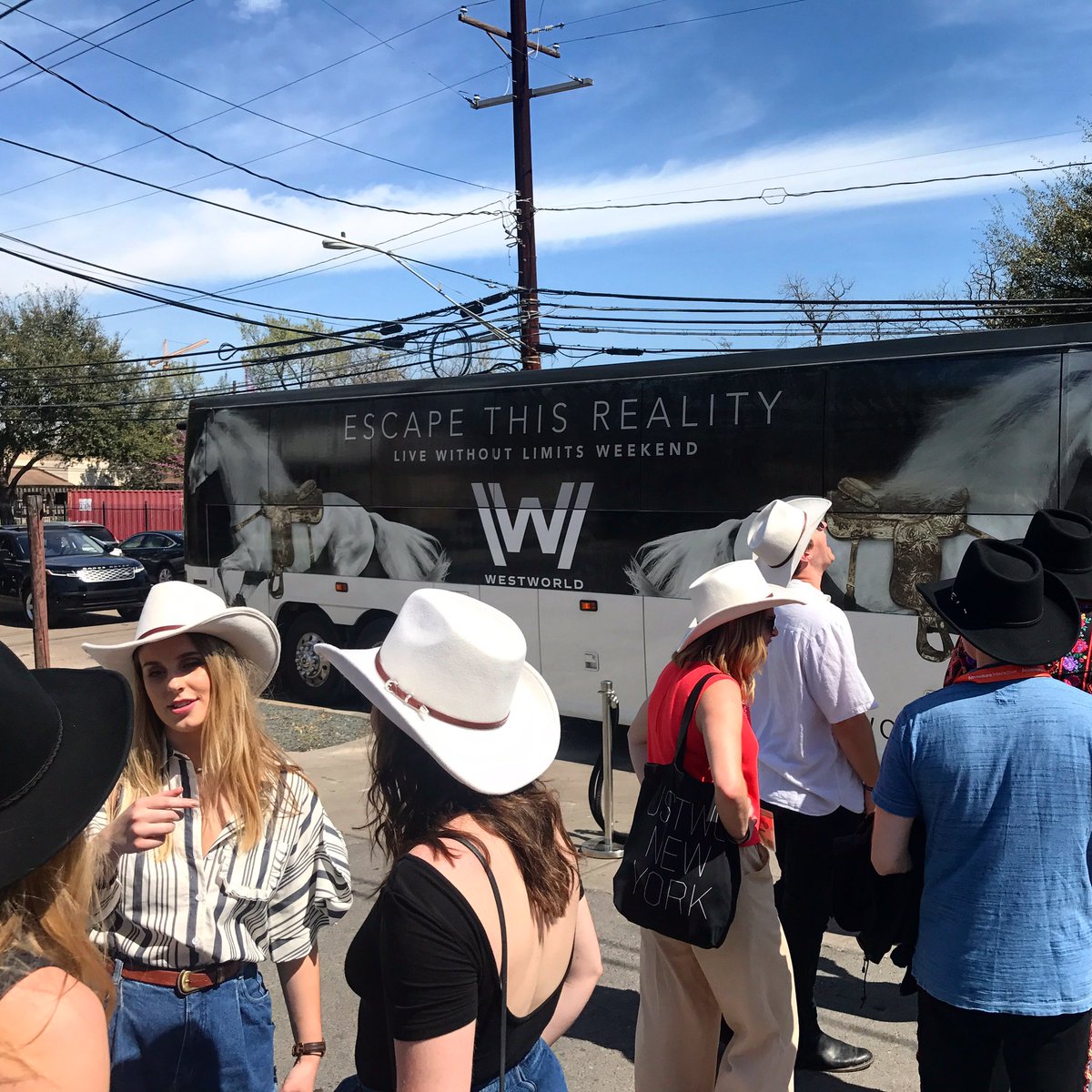 There they, entered via a train like in the show, and explored Westworld. Attendees could explore as long as they wanted, day til night. Attendees could get a drink at the bar, watch bands perform, play cars, or solve clues to unlock teasers for Season 2.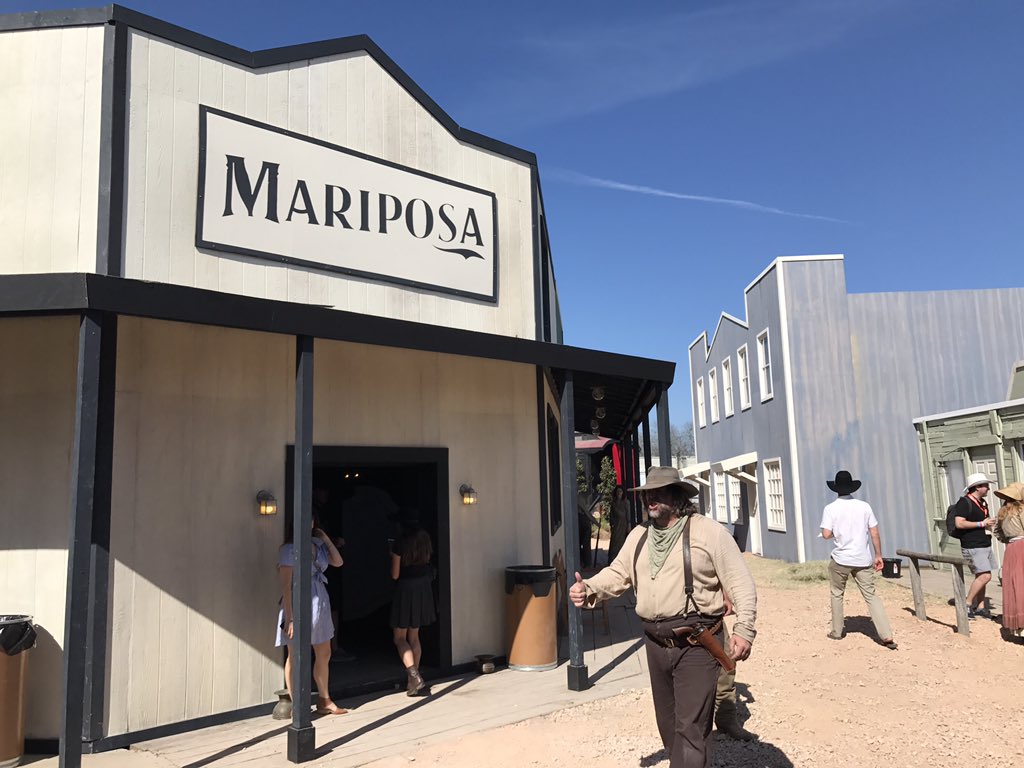 SXSW Westworld quickly became the most buzzed about experience at SXSW, with long standby lines during, and massive PR after. Giant Spoon won the Cannes Lions gold award for Experiential Marketing for SXSW Westworld in May.
See our article on SXSW Westworld. 
Giant Spoon also created the Ready Player One experience at SXSW, and the DC Universe experience at SDCC.
Mirrored Media: Vidcon, RTX, Coachella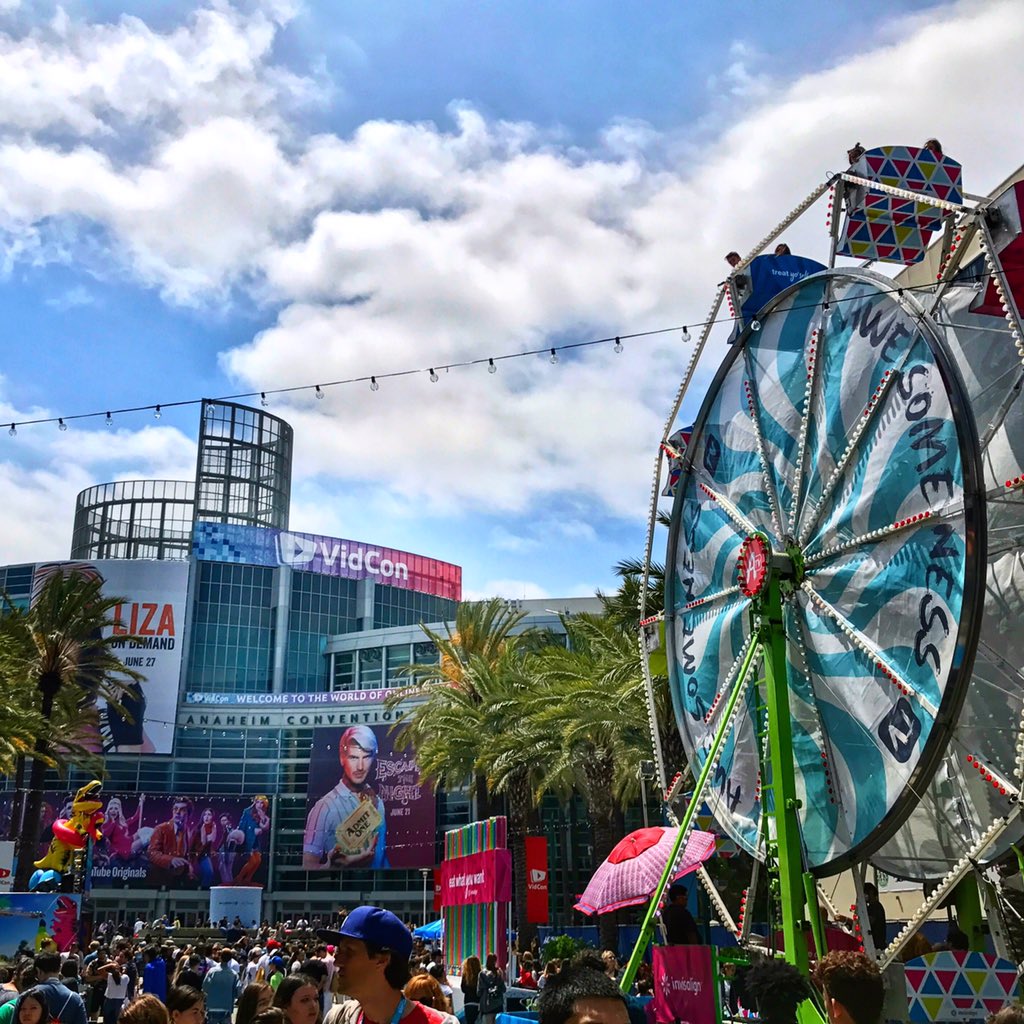 Mirrored Media created 18 activations at Vidcon last year, and increased to more than 26 this year. Key client was Awesomeness TV, which wanted to take over the Anaheim Convention Center entrance place.
Mirrored Media added the Awesomeness TV ferris wheel, outfitted with cameras in each of the cars for social media. Mirrored Media also worked with Invisalign to create a huge candy machine, said Justin Lefkovitch, Mirrored Media co-founder.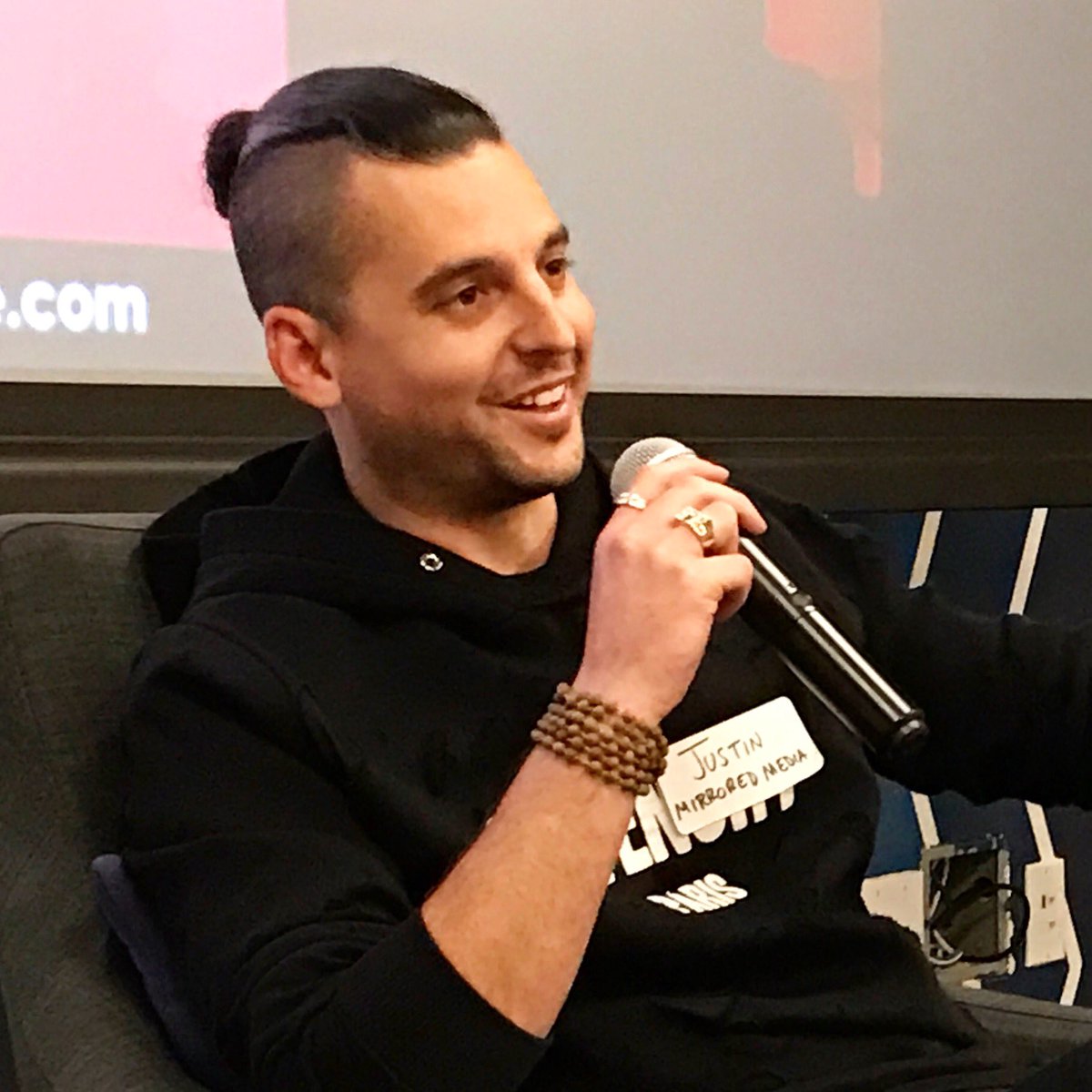 At Coachella, Mirrored Media worked with BMW, the first car sponsor at Coachella, to create concerts and pool parties at a branded house near the Coachella grounds.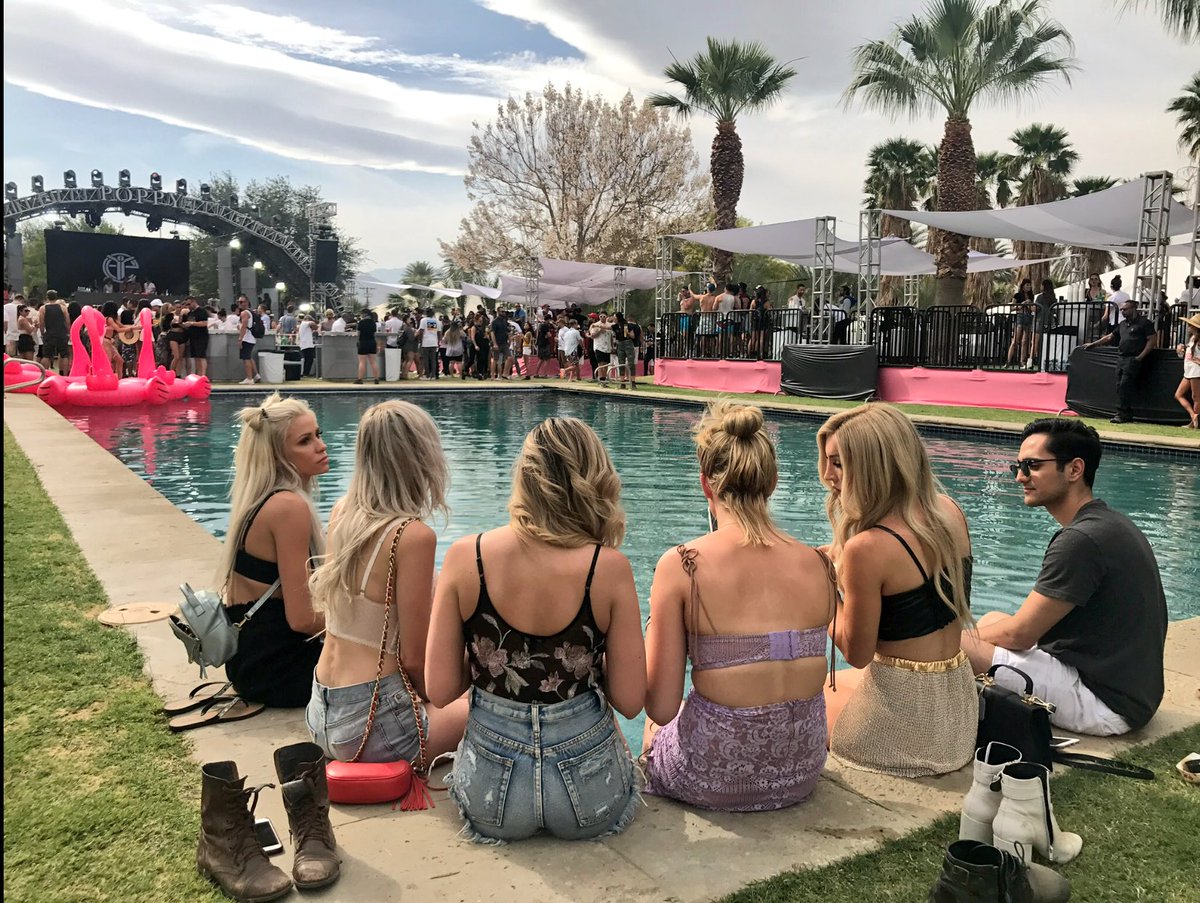 Attendees could film a highly-produced music video with live cameraman and an artist-painted BMW car, and then share it with friends. Or take pics with car art sculptures.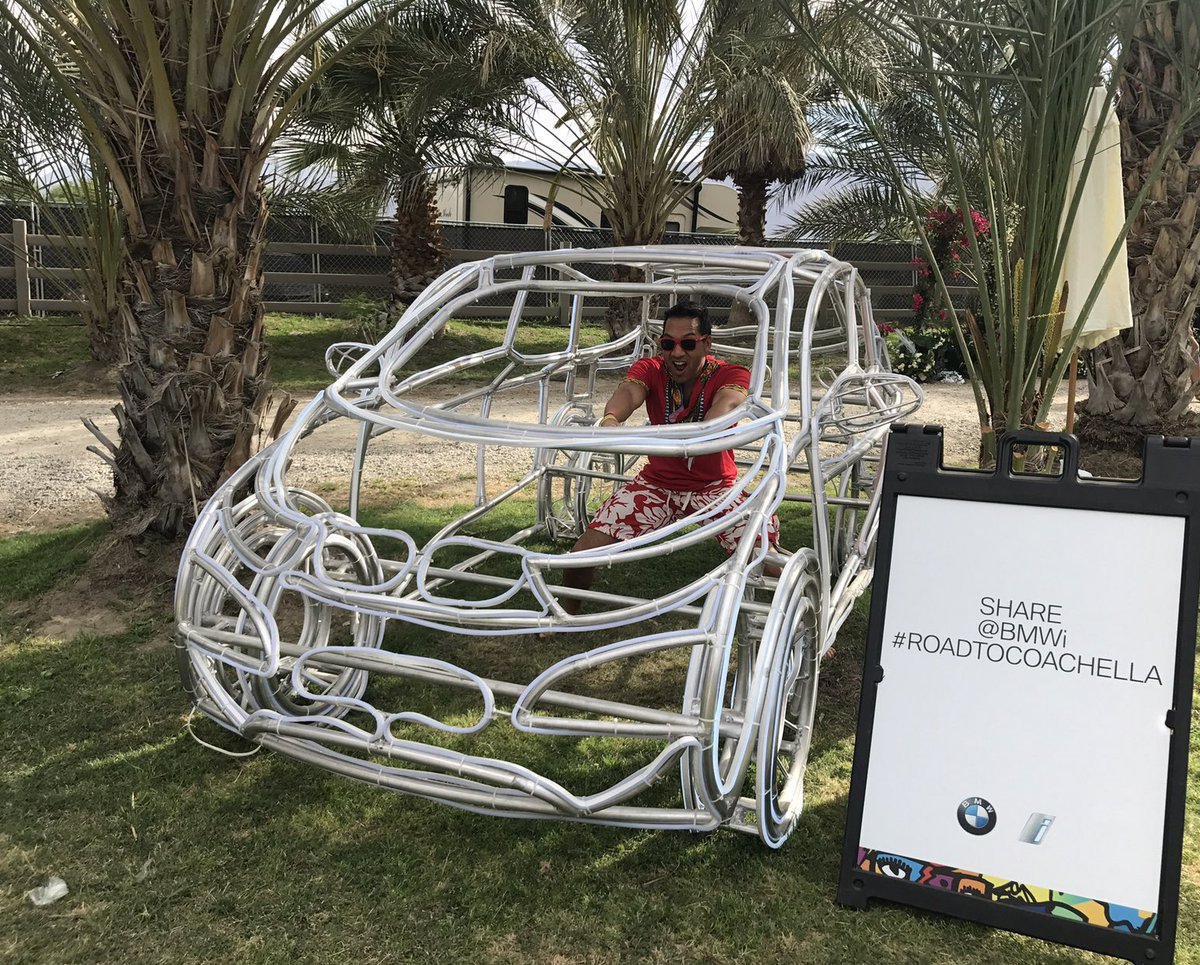 See Mirrored Media's video of its activations.
VNTANA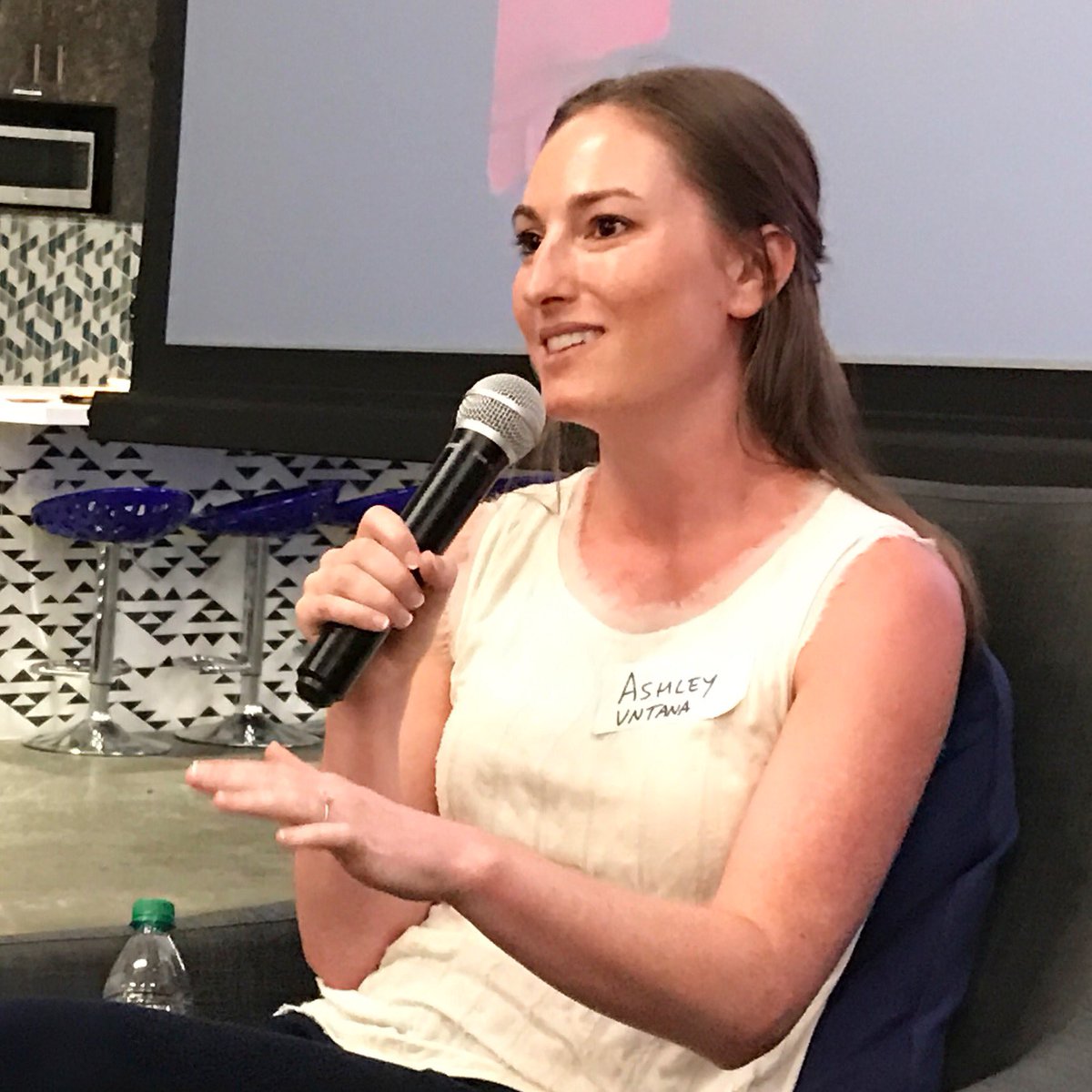 Make sure you understand your clients goals. For VNTANA, it's often lead gen, said Ashley Crowder, VNTANA CEO and Co-Founder.
VNTANA's HOLLA-GRAM booth has created engaging interactive experiences at Comic-Con, Vidcon, CES, Super Bowl, and dozens of other events and conferences. Recent activations include: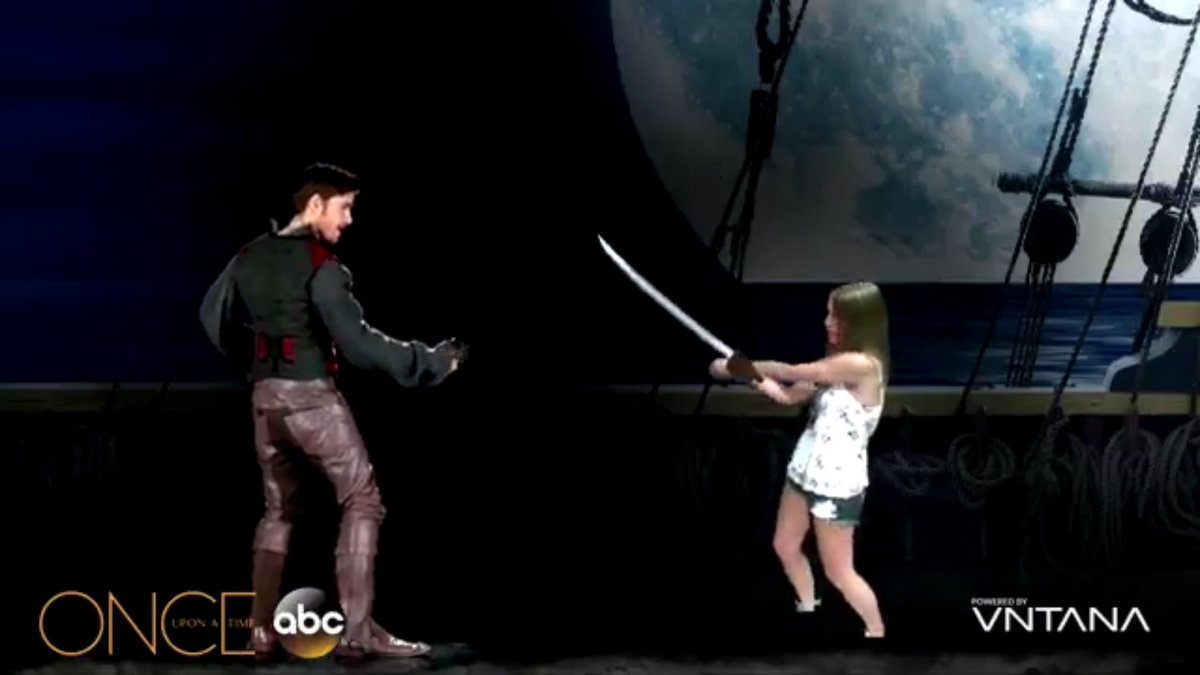 – Hologram sword fighting with Captain Hook from ABC's Once Upon a Time at San Diego Comic-Con
– Karaoke with Disney's Descendents 2 characters at Vidcon
– Hologram workouts with Adidas influencers across the globe
– Exporting HBO Westworld fans as holograms to Sweetwater
– Lexus holo-racing at Dodgers stadium
Watch this sizzle reel of recent VNTANA activations.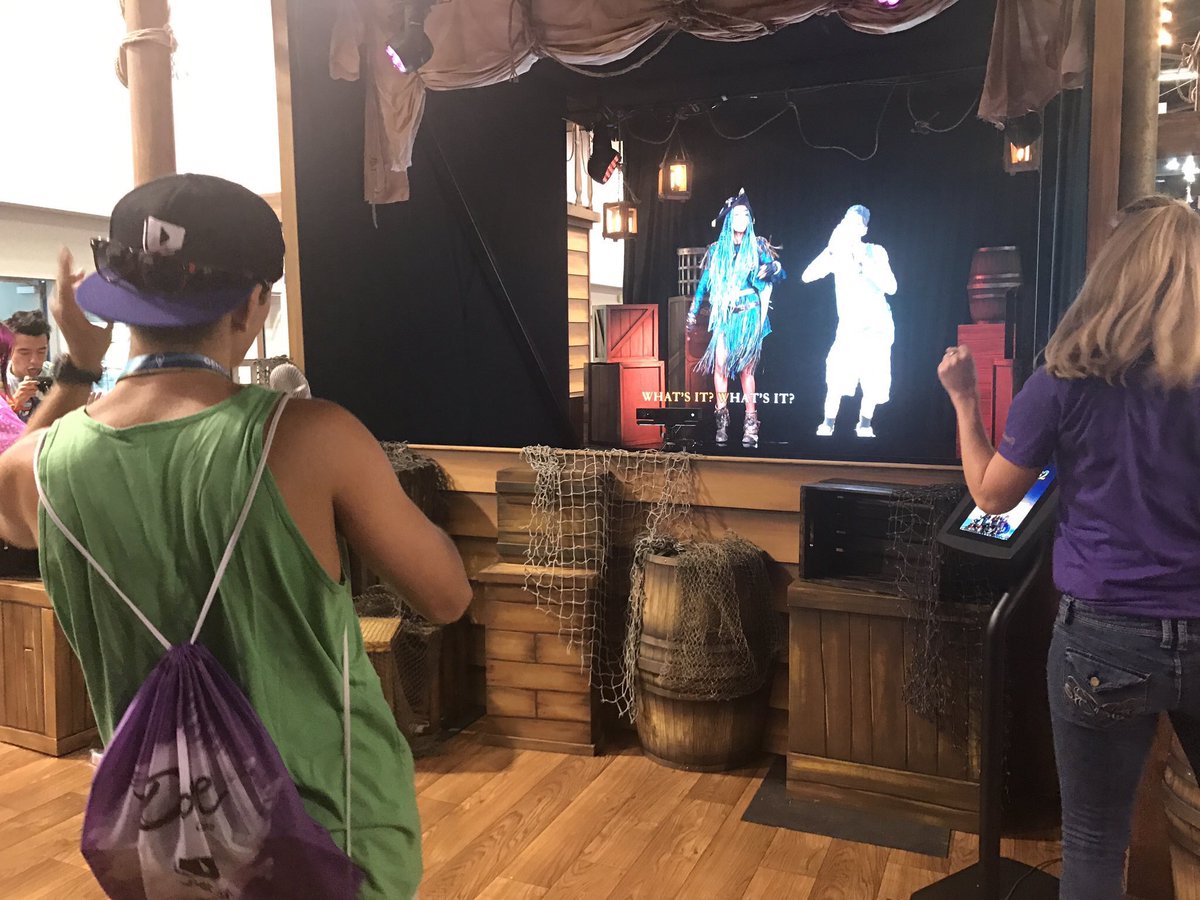 VNTANA's HOLLA-gram booth lets consumers interact with holograms of their favorite athlete, celebrity or product and create short videos, which are then shared with friends. The booth collect not only emails or phone numbers, but also real-time data on age, gender and sentiment of consumers via facial recognition and AI technology.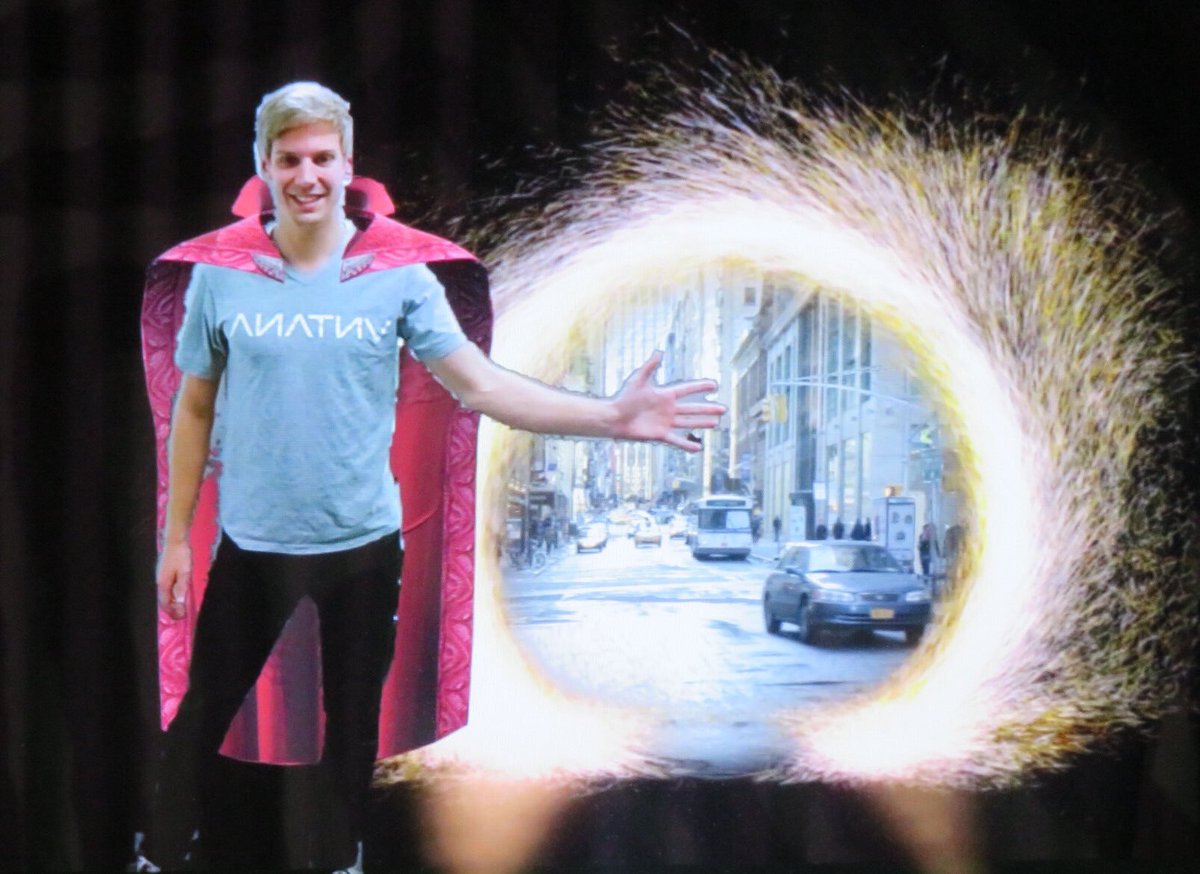 MediaMonks: Jack Ryan at SDCC
MediaMonks created a huge block-activation for Jack Ryan on Amazon at San Diego Comic-Con.
The huge block experience included photo opps, zip line, and even themed Persian rugs and pillows, said Eric Shamlin of MediaMonks.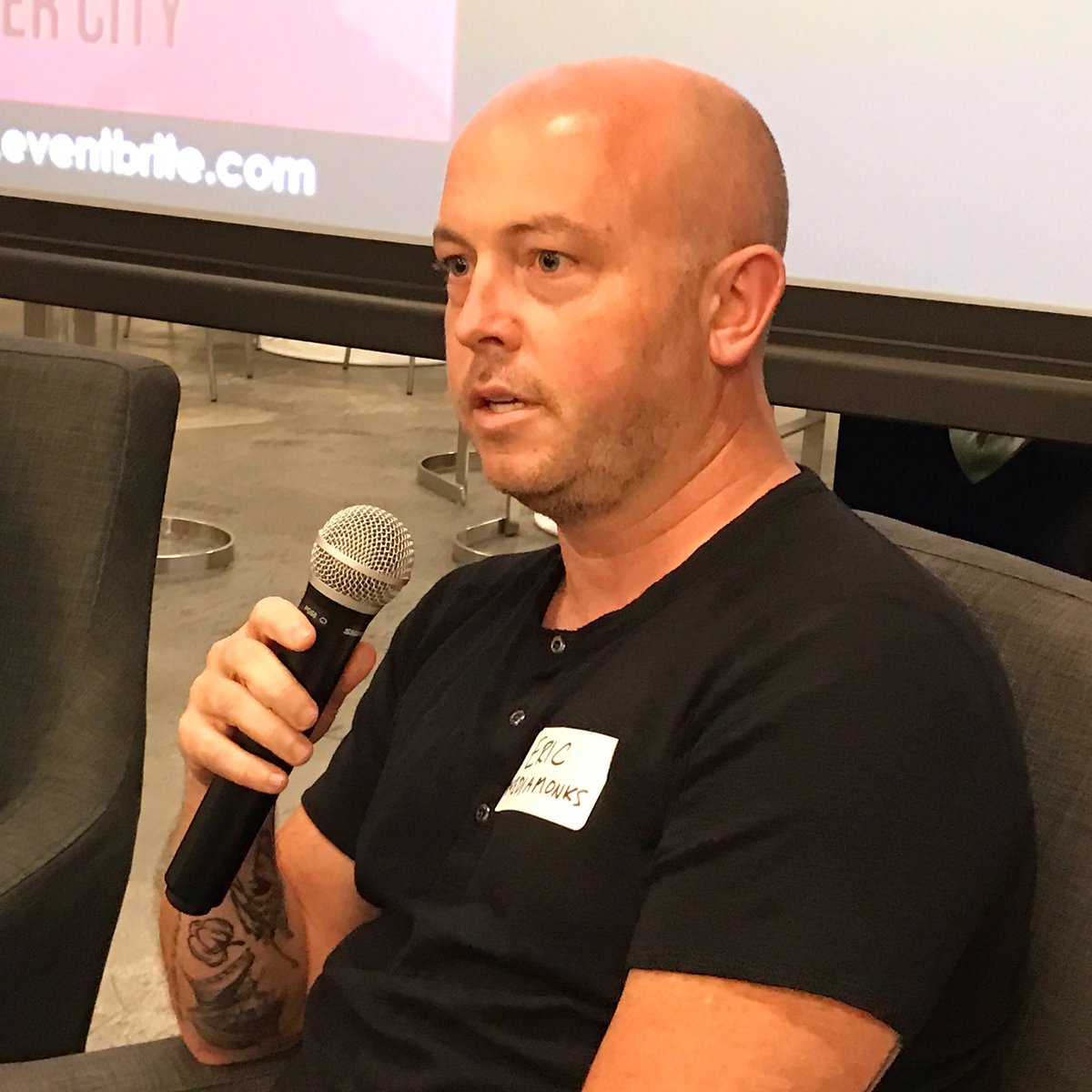 Twitch streamers could even digitally throw virtual objects in real time at attendees doing the digital experiences in game.
Since the event had low throughput, MediaMonks created lots of auxiliary experiences to engage people in real life and online.
THANKS speakers and thanks Phase Two coworking space specializing in VR/AR startups and tech in Culver City for hosting our event!
Marc Simons, Giant Spoon, Co-Founder. Giant Spoon created the immersive SXSW Westworld experience, branding a ghost town as Sweetwater with more than three dozen actors in character as Delios employees and cowboy 'hosts' – and several horses, for a weekend. The experience was the biggest ever at SXSW, and won the Cannes Lions gold award in May. Giant Spoon also created the Ready Player One experience at SXSW. At Comic-Con, Giant Spoon created the DC Universe activation, which was a mini-theme park with escape room, haunted hallway, and Swamp Thing maze, to promote DC's streaming shows. @Giant_Spoon
Justin Lefkovitch, Mirrored Media, Founder and CEO. Mirrored Media has created dozens of successful experiential campaigns, including 22 activations at VidCon in 2018 and 18 in 2017, including the Awesomeness Ferris Wheel, and slowmo video ball pits. At Coachella, he branded a house with bands, DJs, and pool party in 2018, and more. His work has been recognized for its creativity and transformational results by Forbes, EventMarketer, Chief Marketer, Inc., AdWeek, LA Business Journal, Huffington Post, and the Summit International Creative Awards. Justin has been named one of Los Angeles Business Journal's "Top Twenty in Their 20s", Cablefax's "Overachievers Under 30", and The Apex Society's "Power 30 under 30", while leading Mirrored Media in winning over twenty industry leading awards. @MirroredMedia
Ashley Crowder, VNTANA, Co-Founder / CEO. VNTANA's HOLLA-GRAM booth has created engaging interactive experiences at Comic-Con, Vidcon, CES, Super Bowl, and dozens of other events and conferences. From hologram sword fighting with Captain Hook from ABC's Once Upon a Time at Comic-Con, to karaoking with Disney's Descendents 2 characters at Vidcon, to hologram workouts with Adidas influencers across the globe, to exporting HBO Westworld fans as holograms to Sweetwater, to Lexus holo-racing at Dodgers stadium, VNTANA's cutting-edge patented technology is the only scalable hologram platform on the market that allows consumers to interact with holograms of their favorite athlete, celebrity or product while capturing real-time data on consumers. @acrowder33 @VNTANA
Eric Shamlin, MediaMonks, which did the block Jack Ryan activation at Comic-Con. Eric has spent the last two decades delivering creative and technical innovation across a range of mediums. From documentaries to mixed realities, manhunts to the Olympics, and ABC News to Apple, Eric's work has been honored with a list of Emmys, Lions, and patents. Eric is invited to speak regularly, leveraging his extensive experience at the intersection of technology, media and culture. Highlights include keynotes and presentations at the Beijing Global Innovators Conference, Unity VR Summit, CES, SXSW and the Variety Entertainment Summit – as well as being a recurring guest lecturer at UCLA and USC. @ericshamlin @mediamonks