Immersive worlds create create unique stories with fan favorite characters in beloved worlds, said speakers who've worked on award-wining Marvel, Harry Potter, Jurassic World, and Westworld attractions, at the LA Comic Con panel on Oct 12 in downtown Los Angeles.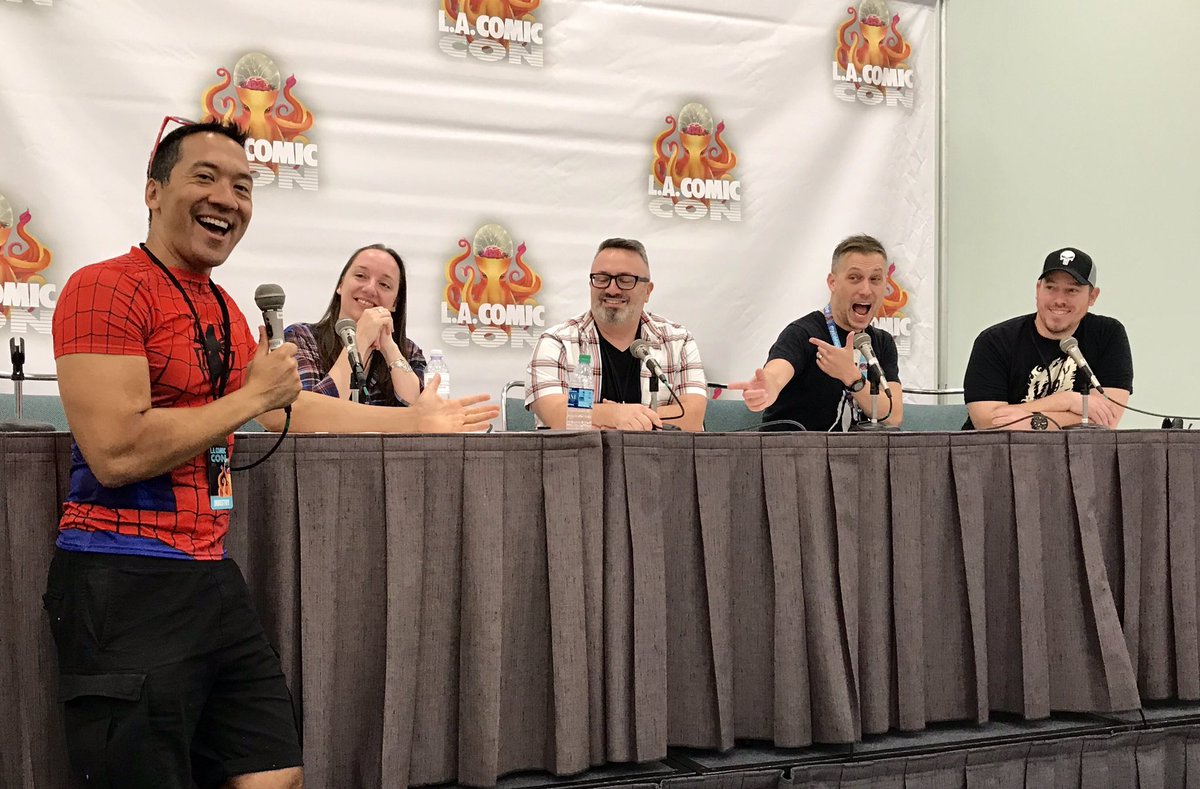 It's important to tell new stories, not just mirror what's in the film or TV shows, because the main character of an attraction is YOU, speaker said. Themed entertainment works with film directors and studios to identify which characters and worlds can be included in the immersive world to tie in with upcoming films, marketing and merchandise.
To promote the second season of Westworld, HBO wanted to make a splash at SXSW 2018 that was so big, everyone would be talking about it. With the help of Giant Spoon an execution of Mycotoo, they did just that. They tookover a ghost town 30 minutes from Austin, and rebranded it as Sweetwater, with more than 60 actors and a dozen horses, in a completely immersive environments.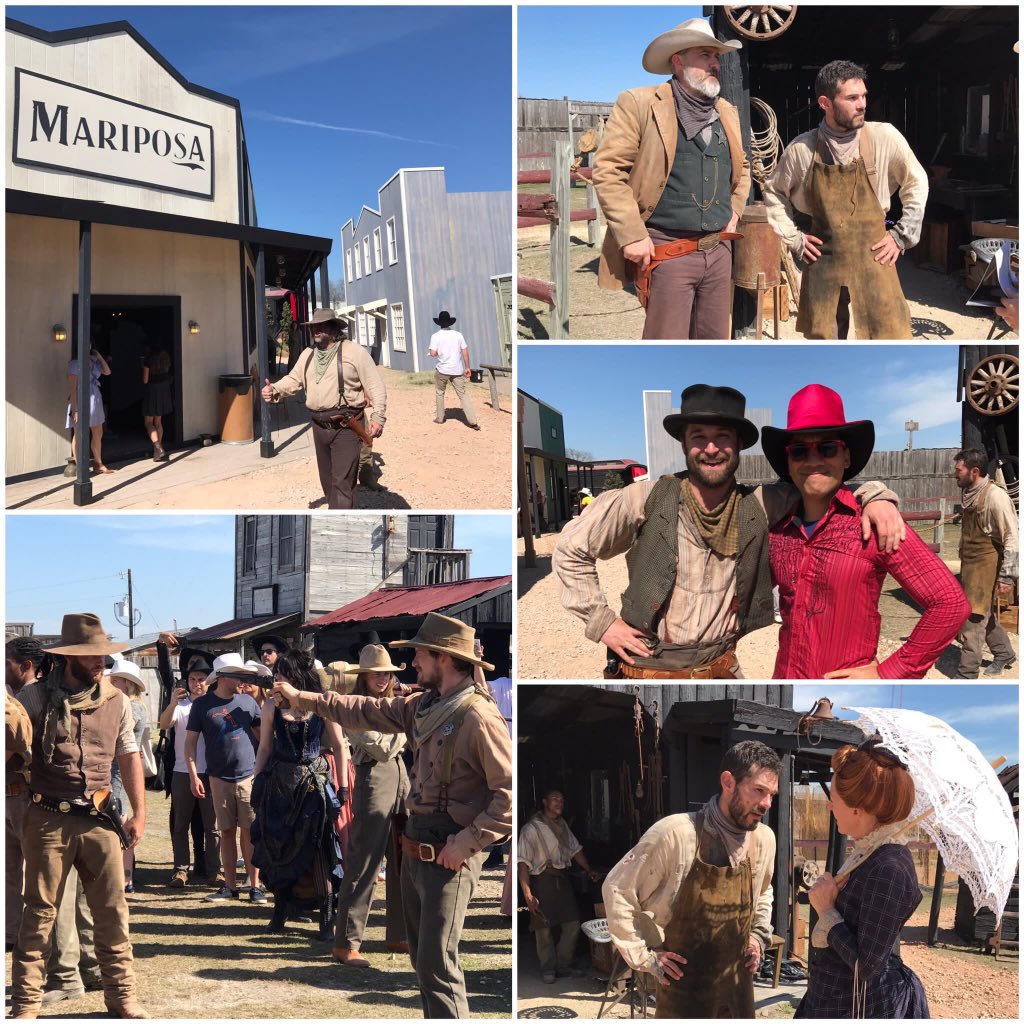 Guests could pick white or black hat – like in the show- and go on open ended adventures. They could talk to the role-playing actors, gamble, listen to the band, or solve puzzles that unlocked images and clues for the second season. LA based Giant Spoon concepted the project. Mycotoo worked to hire the actors, rehearse the role play, and execute, said Jordan Plotsky of Mycotoo. Results: SXSW Westworld was THE most hot buzzed about thing at SXSW, and subsequently won the Cannes Lions immersive activations award. See our review. 
Immersive worlds – real life attractions, not VR/AR worlds – also use latest technologies or build new ones, along with VFX, music, and sound design to help tell the story.
For example, in creating a Warner Brothers World ride in Dubai, the designers adapted the Kuka arm technology from the Harry Potter Forbidden Journey ride, which was in turn cutting edge when it was introduced, said Kati Roberts, formerly at Warner Bros. Entertainment Group, Manager, Global Themed Entertainment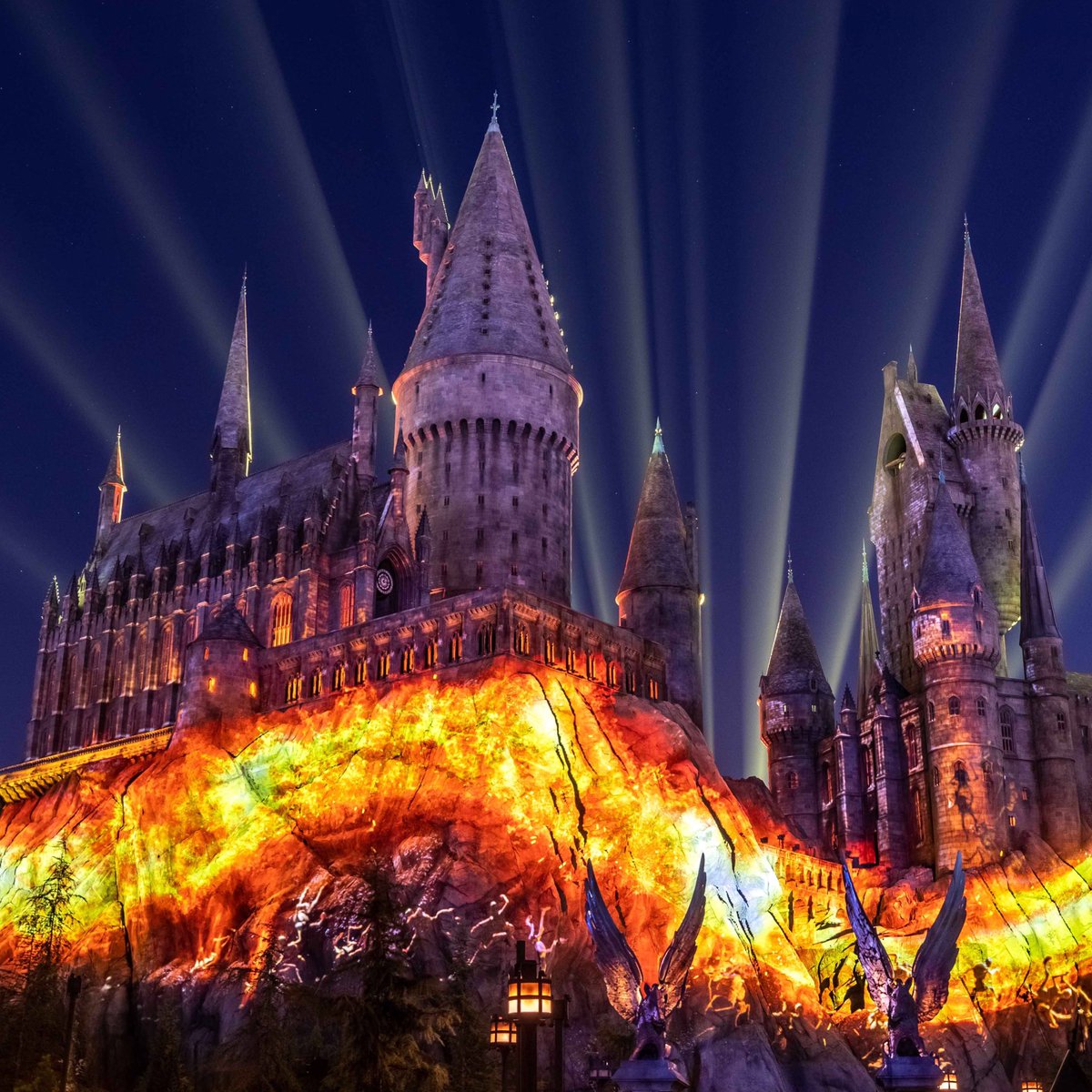 The Kuka arm is from robotics technology designed to move cars on the assembly line. In the ride, the Kuka arm moves 4-person cars around a track to see video effects, practical effects like Dementors and smoke, and spins you dizzyingly almost-upside down to face the fearsome Whomping Willow (make sure your change and cell phone are secure so they don't fall out at this part!).
For Disneyland attractions, the Marvel Themed Entertainment group works with Disney Imagineers to create new rides with cutting edge technology.  For example, the new Star Wars: Rise of The Resistance at Galaxy's Edge will feature cutting edge technology to put you in the middle of a Stormtrooper laser blaster fight.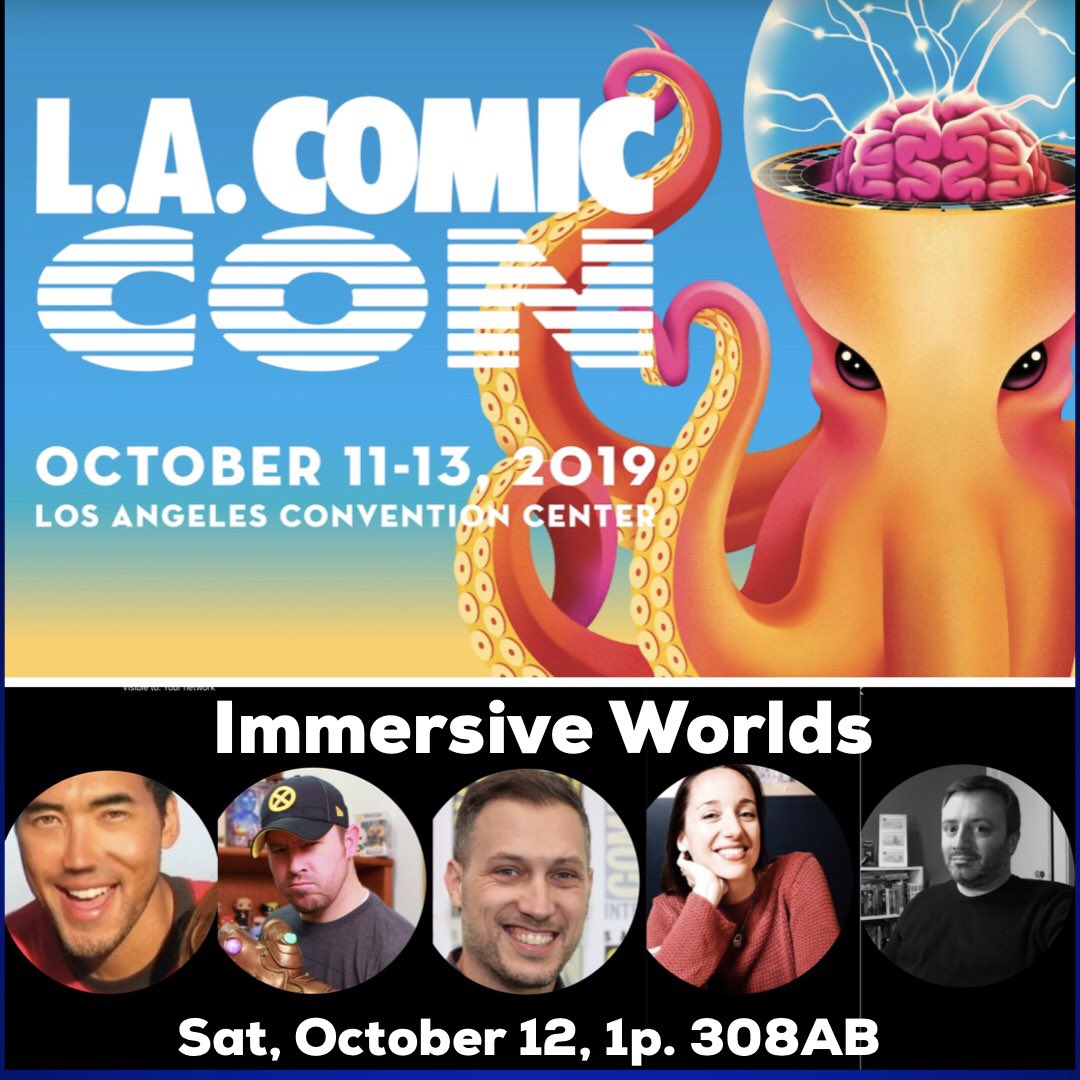 The experiences should also be repeatable to encourage fans to come back and try something new, and avoid the 'Oh I been there, done that, don't need to pay for it again' syndrome. Instead the goal is to give taste of the world, with the door open for other adventures, to keep people coming back – and reduce customer acquisition costs.
Brian Crosby of Marvel Themed Entertainment gave an example of repeatability in designing Guardian of the Galaxy: Mission Breakout, the redesign of the Tower of Tower in Disney California Adventure, which opened in 2018 with the film. He said the team decided to have six random different ride profiles (motion), with six different video stories, and songs to match. This way, fans are encouraged to go back to try the other songs.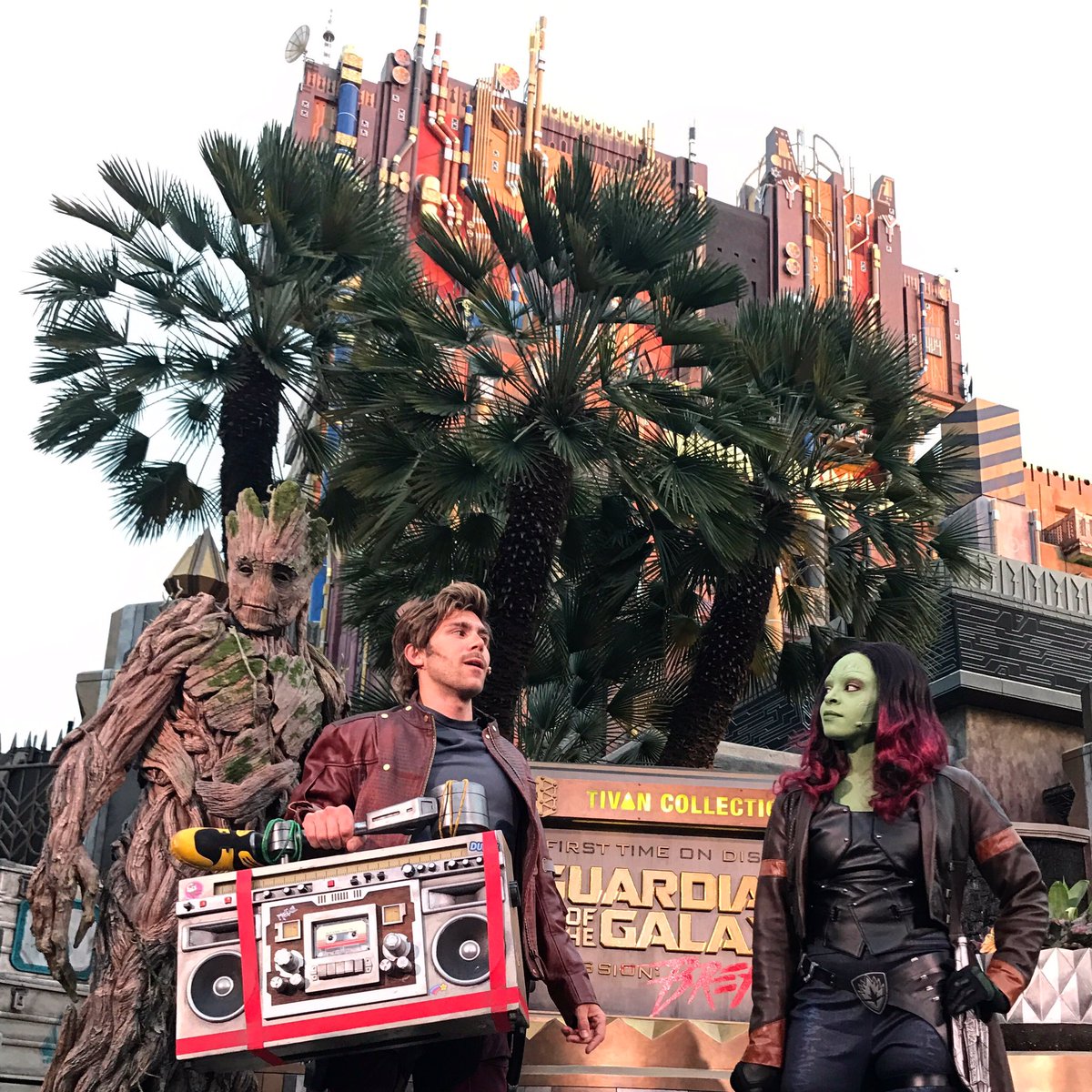 And the experiences should have a social media component, ranging from photos that are taken while in the experience that can be shared on social media, to video, and more.
Immersive Worlds can in turn spin off their own content that help extend the storytelling in the world, and create new stories. Kris Longo described how he has helped LEGO and other clients create comic books based on themed entertainment to further engage readers. Fans keep and trade the comic books with friends, increase promotion and marketing for their entertainment.
Dubai: Theme Park Party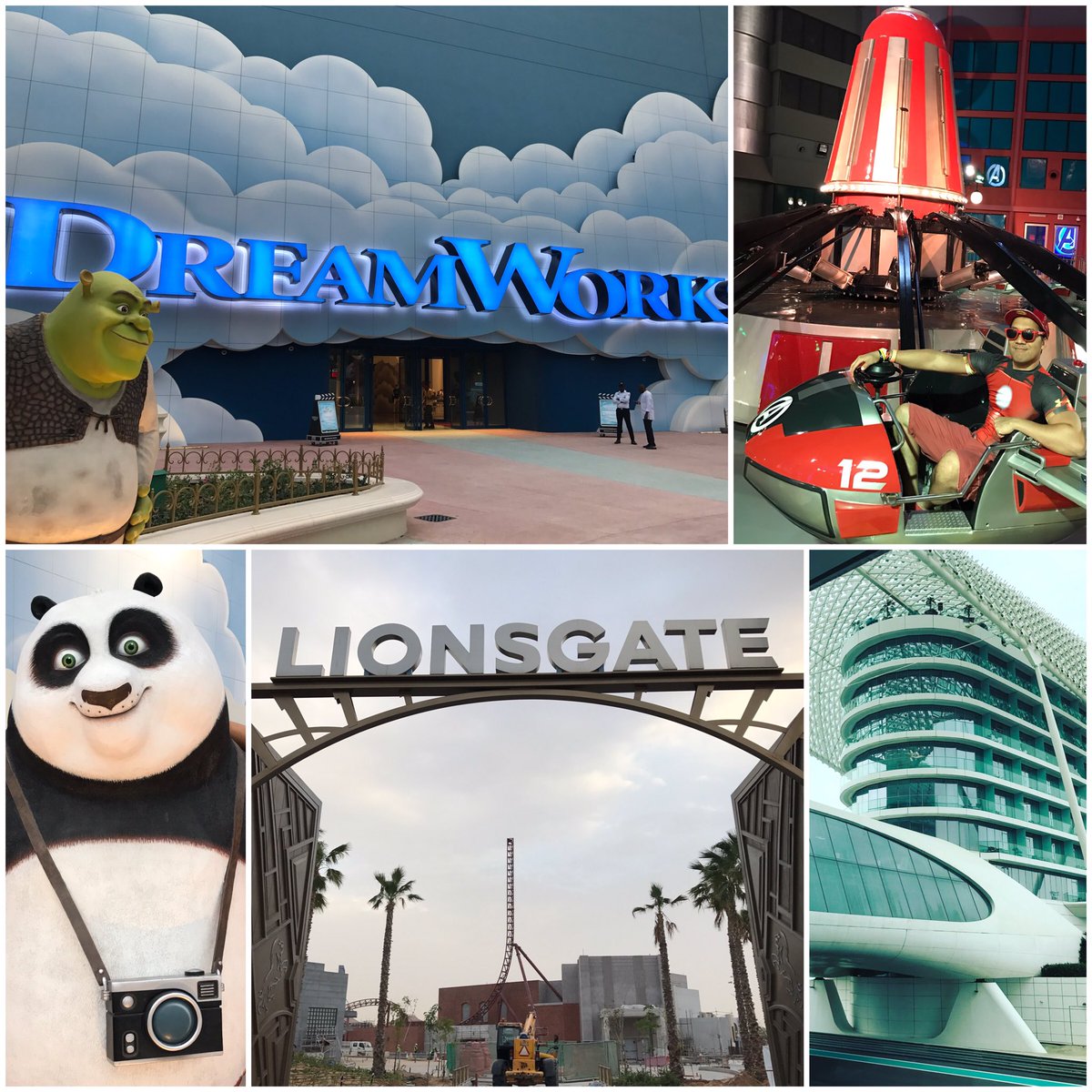 During the panel, speakers realized that many of them had worked on a project in Dubai and Abu Dhabi, which are a theme park and attraction capital. Dubai includes IMG Worlds, a theme park which has a Marvel land with a Thor, Hulk, Avengers Quintet. Motiongate park includes a DreamWorks land with Kung Fu Panda, Madagascar, and other areas. Warner Brothers World, with Batman, D.C. and other rides just opened in 2018 in Abu Dhabi. Across the street is Ferrari World, which features the fastest roller coaster in the world. It's so fast, it makes you cry.
The Immersive Worlds panel was part of the LA Comic Con programming, including dozens of panels held October 11-13 at the LA Convention Center in downtown LA.
For more on Immersive Activations, see our additional Digital LA articles including:
– Digital LA –  Immersive Activations panel with speakers from Giant Spoon, Mirrored Media and VNANTA, and more
– Star War's Galaxy's Edge: Making of panel from D23 Expo.
– SXSW HBO Westworld activation, by Giant Spoon with MyCooToo
– SXSW Game of Thrones: Bleed for the Throne activation by Giant Spoon with MyCooToo
– Activations Directory, including pop-up activations in the LA area
– Guardians of the Galaxy – Mission Breakout.