Inspiring speakers from Disney ABC TV, Universal Pictures, Sony, Hulu, YouTube, Google, Grey's Anatomy, OWN, Nickelodeon shows and more spoke at the Inclusion Summit: Entertainment and Tech at CTRL Collective in Playa Vista.
The summit featured panels, mentoring roundtables and keynote all focusing on how to increase diversity and inclusion. Digital LA co-hosted the event, spearheaded by Yale in Hollywood in partnership with the Television Academy Interactive Media Peer Gropu and the Producers Guild of America.
Thanks to  speakers, organizers, sponsors, volunteers and community partners including Women in Media, CAPE, NALIP and several Yale alumni groups.
Highlights: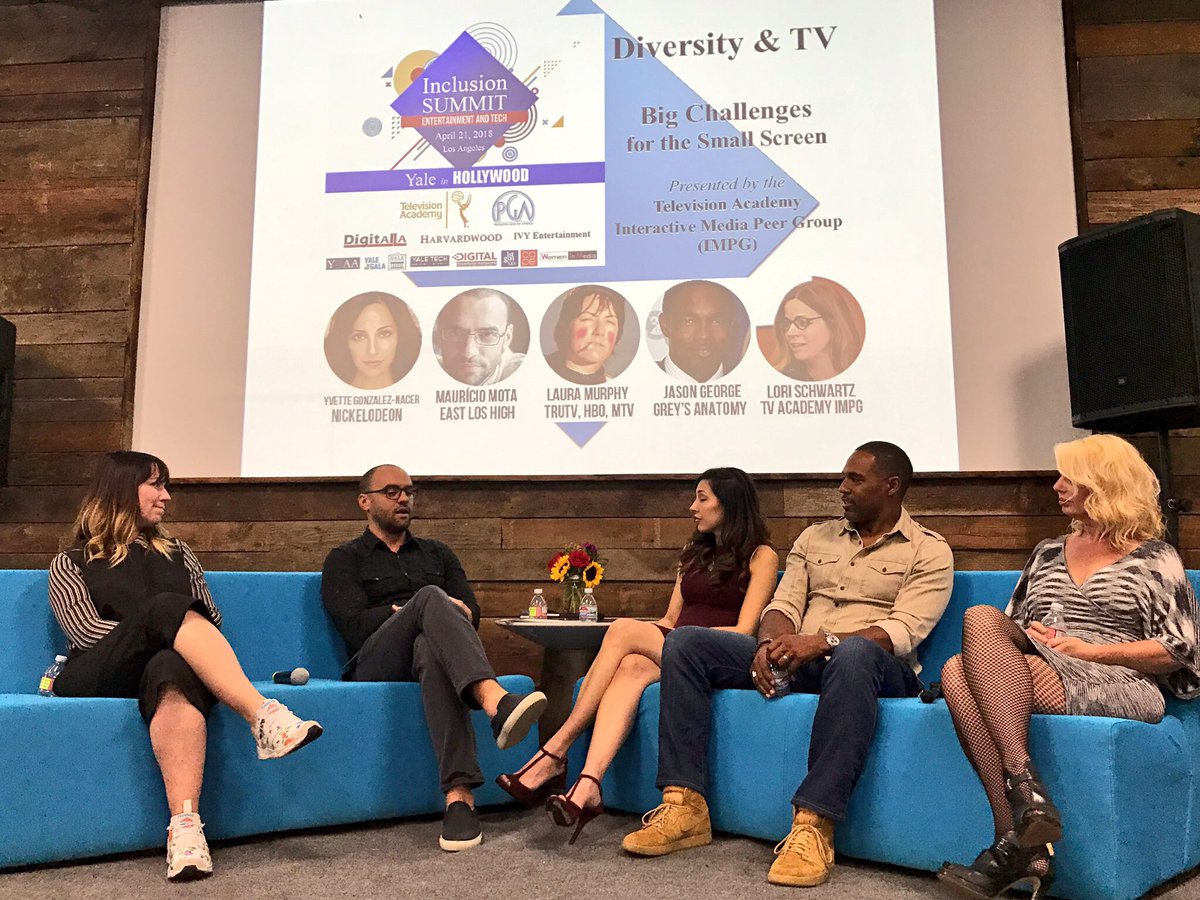 – Celebrate success: Black Panther has broken records and is the #3 US domestic film of all time. Wonder Woman is the top film directed by a woman. Love Simon is the first major studio release starring a gay character with an upbeat theme.
– Add diverse characters in your content, and make sure they are doing something to move the story forward. It's not: 'Oh there's a woman/Latino/Black/Asian/LGBT character in the background, and we are done.'
– If you don't see yourself in mainstream content, go make it. Quentin Lee said that he didn't see gay Asians in mainstream media. 'We aren't even token,' he said. So he started making films with gay Asian characters. John Chu (Star Trek) was in one of his early films.
– Make content that's so specific, it's universal, said Jason George, who plays a doctor on Grey's Anatomy. Jason starred in the first Barbershop movie about a black barbershop. He said while the movie is about a black barbershop, it so accurately captures the barbershop sense of close-knit community, that women from salons, Persians, Latinos, and other groups approach him and say the "That's OUR barbershop!"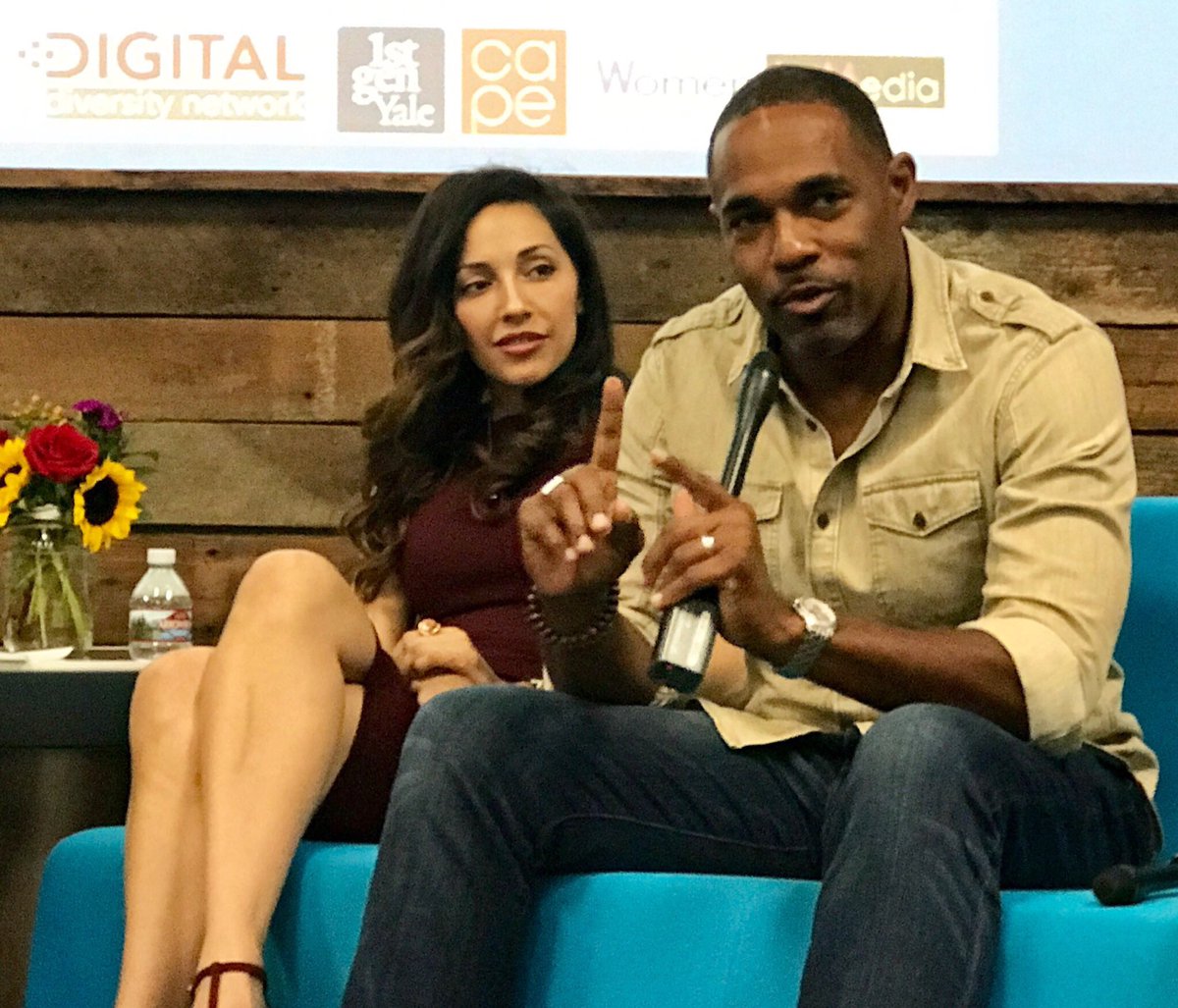 – Digital tools make it easier to create your own contact, post it on YouTube or other platforms to build your audience and tell your story. There are several examples of online shows that led to television series. Most notably is Issa Rae, who's Awkward Black Girl web series has led to her creating several shows on television platforms.
– Use social media to reach diverse audiences. Actress Yvette Gonzalez-Nacer, who stars in Nickelodeon shows with teens fans, said her fans on social media thank her for representing Latinas.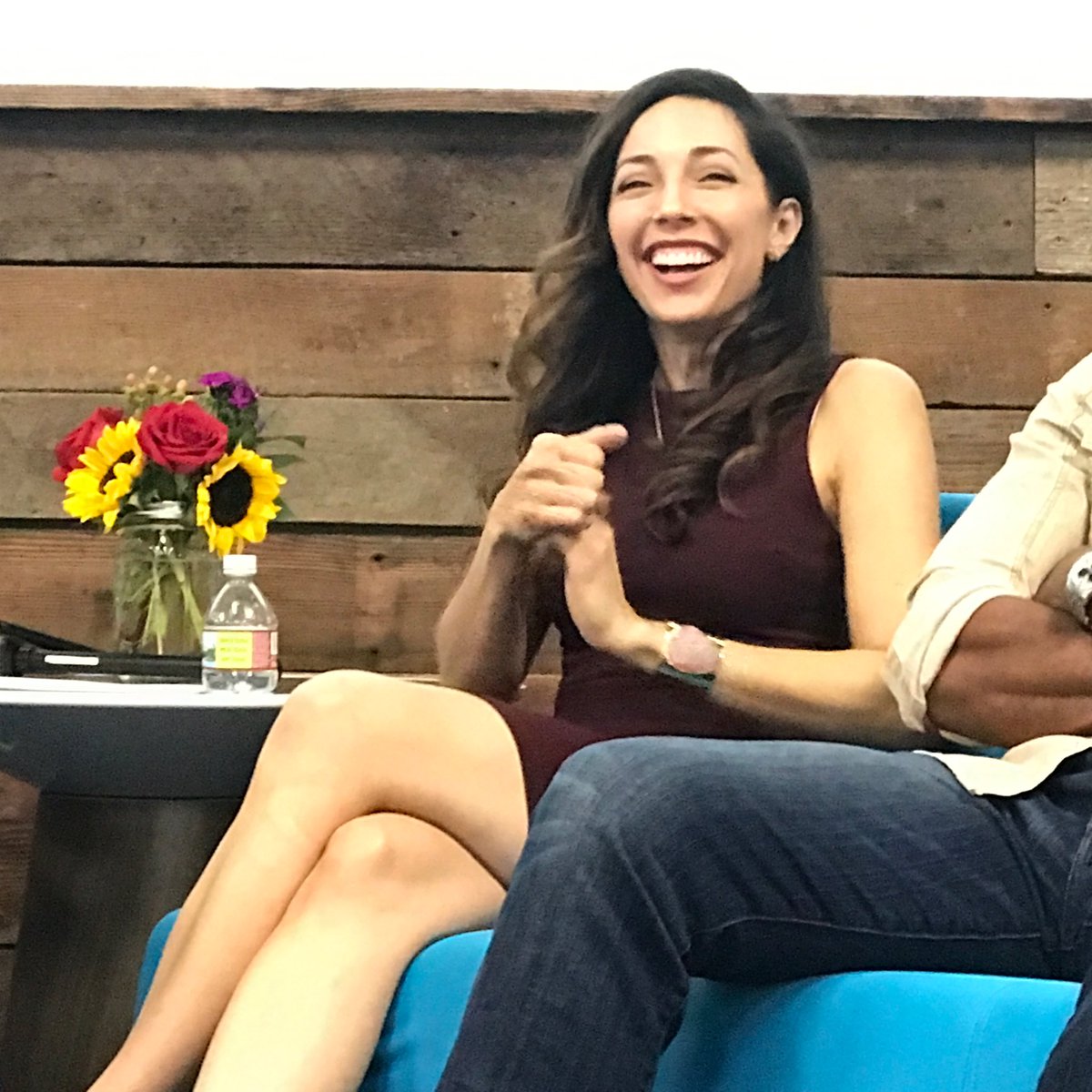 – Inclusion matters. When Tony Phelan, who has a trans son, created the TV show Doubt, he included a trans character. He said trans people still stop him on the street to thank him for creating the character, because they finally see themselves on TV.
– Writers should write parts with specific ethnicities, otherwise 'Any/all races' casting calls tend to result in mostly white actors auditioning and being cast
– Studio diversity departments need to be proactive and engaged. Disney ABC TV's diversity and inclusion department has staffed diverse talent on major shows. Before, they would have to check on shows to see if they needed help with diversity. Now, many shows are calling them asking for referrals for diverse talent expressing specific voices.
– If your organization doesn't have a diversity program, create one. Tanya Greig Perara created a program to find diverse composers for film music at Universal Pictures.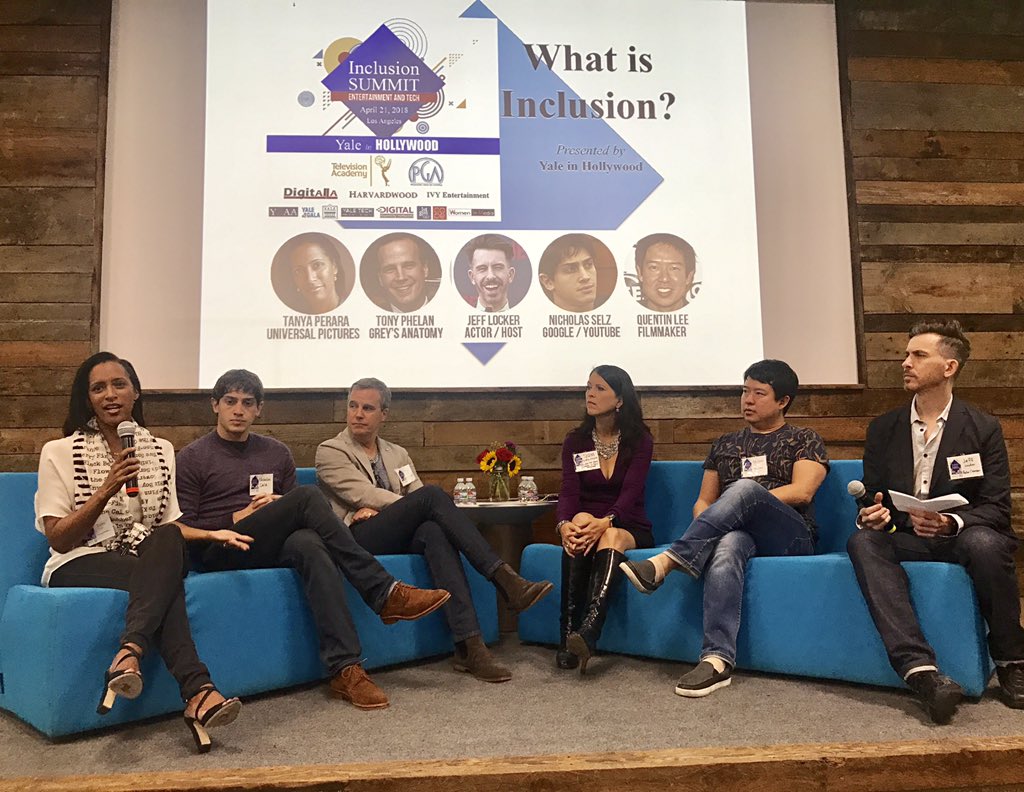 – Insist your marketing team and ad agencies have diverse creative teams. If they say it's too difficult to find someone, say you'll take your ad business elsewhere, and suddenly they will find diverse talent. In your ads, don't just feature diverse faces in the background for a few seconds; instead feature diverse faces as the heroes of the ad story
Several attendees said the conference panels and workshops were very inspiring, and thanked speakers for sharing their insights and experiences.
Digital LA hosted its Diversity panel in 2016 during the #OscarsSoWhite controversy. Our Diversity panel remains one of the most diverse panels in Entertainment and Tech, including black, white, jewish, latino, and asian speakers; gay and lesbian speakers, and a veteran.