DOWNTOWN LA – Indiecade indie games conference celebrated its 10th anniversary with panels, VR, and lots of indie games at the Japan American National Museum in Little Tokyo in Downtown LA on Oct 5-8.
Indie game developers from around the world met to showcase their games, share knowledge on panels, and play each others games.
HIGHLIGHTS
The Expo Floor featured dozens of indie games, from video games to card games.
The Santiago VR experience featured a clay fish Santiago, which you can see in your VR goggles, and reach out and touch the ceramic sculpture fish in real life (similar to the VOID). The USC student Team Santiago created the fish demo. Brenda sculpted the fish, and helped design the VR.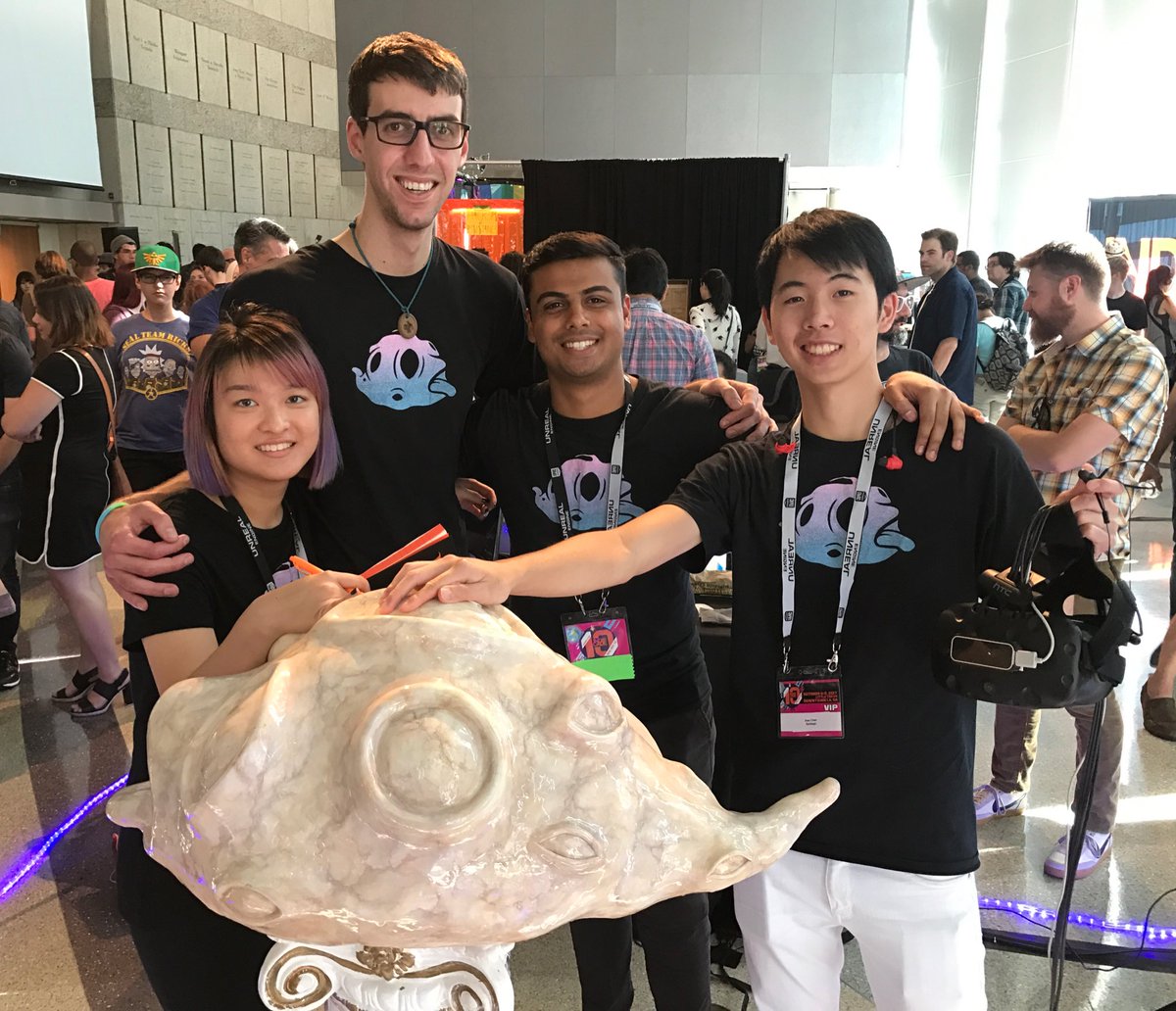 The Exploding Kittens jumbo card game entertained players outside in the central plaza.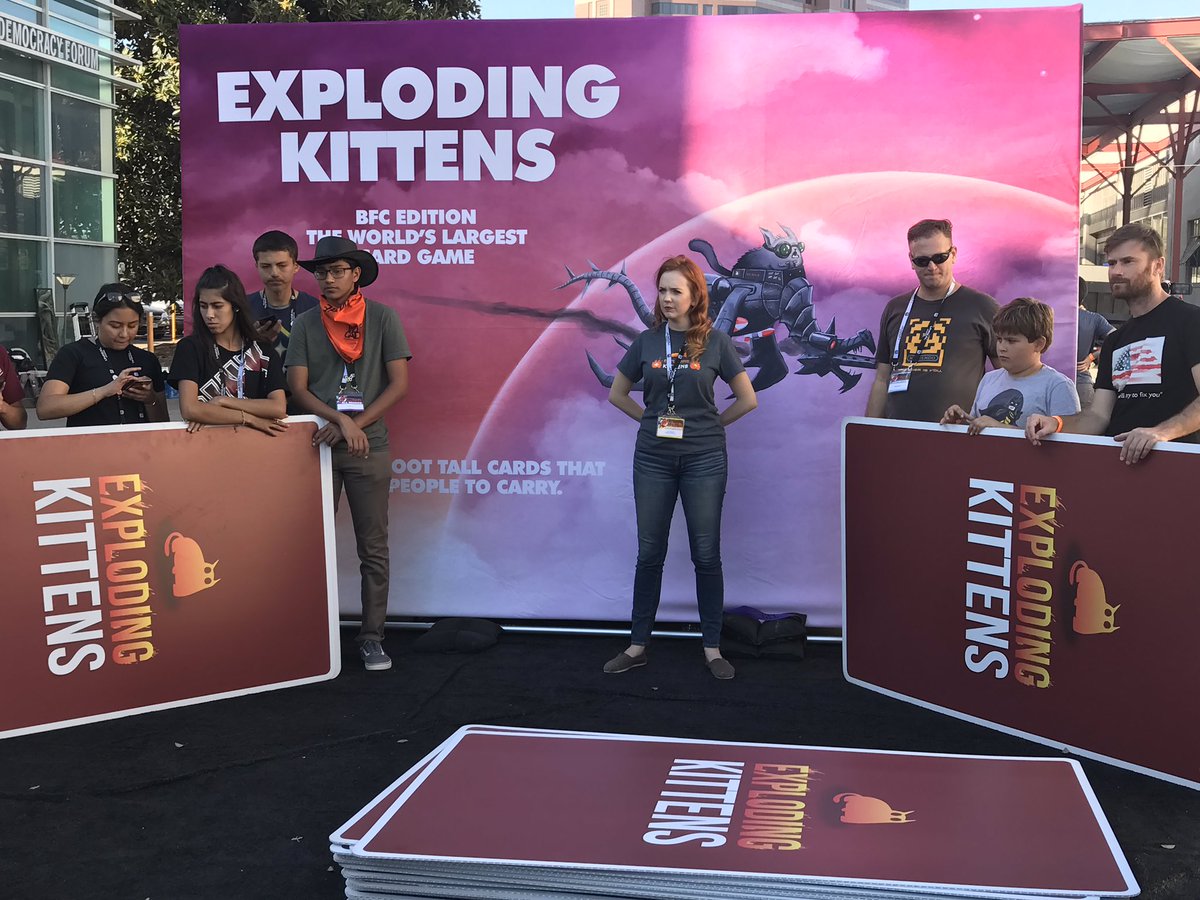 Feast, a tasting food game also demoed.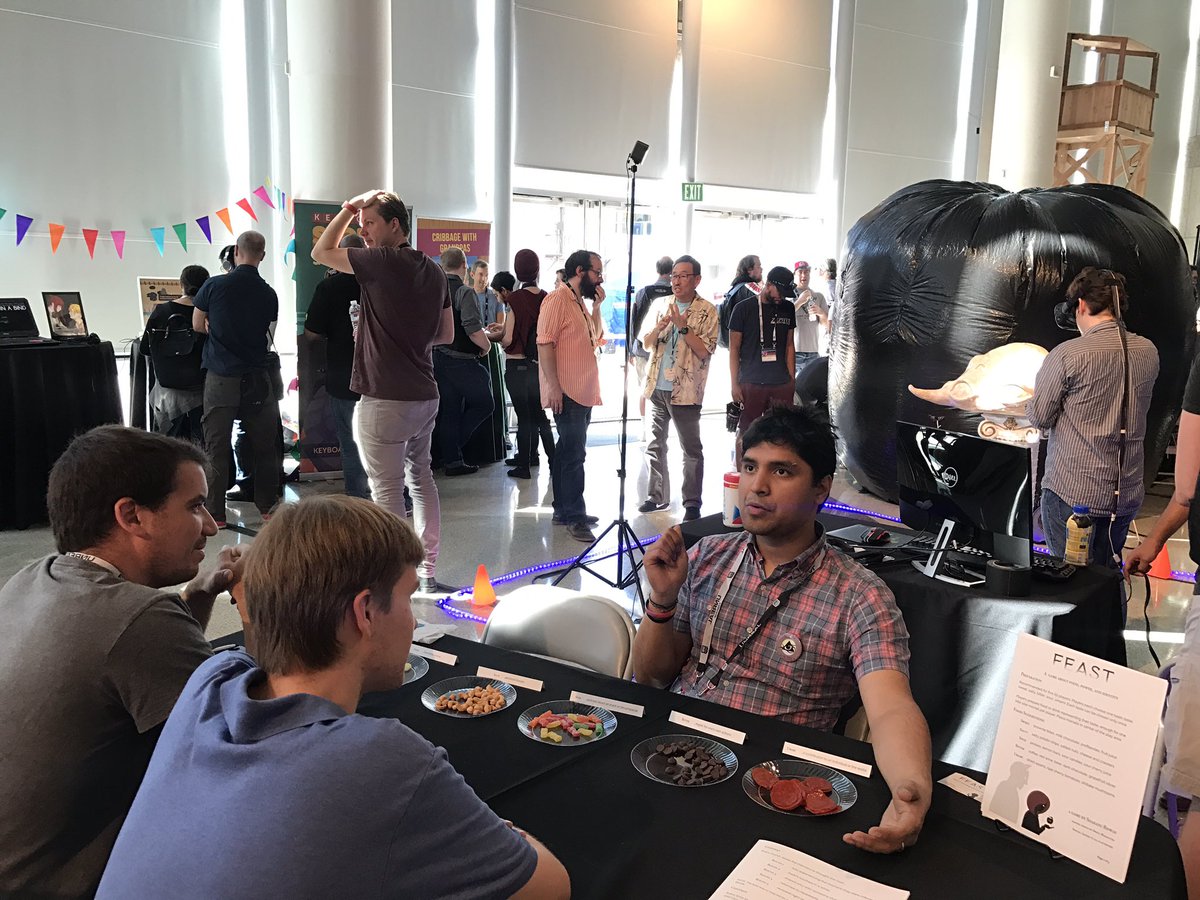 50 Ways to Fail in VR panel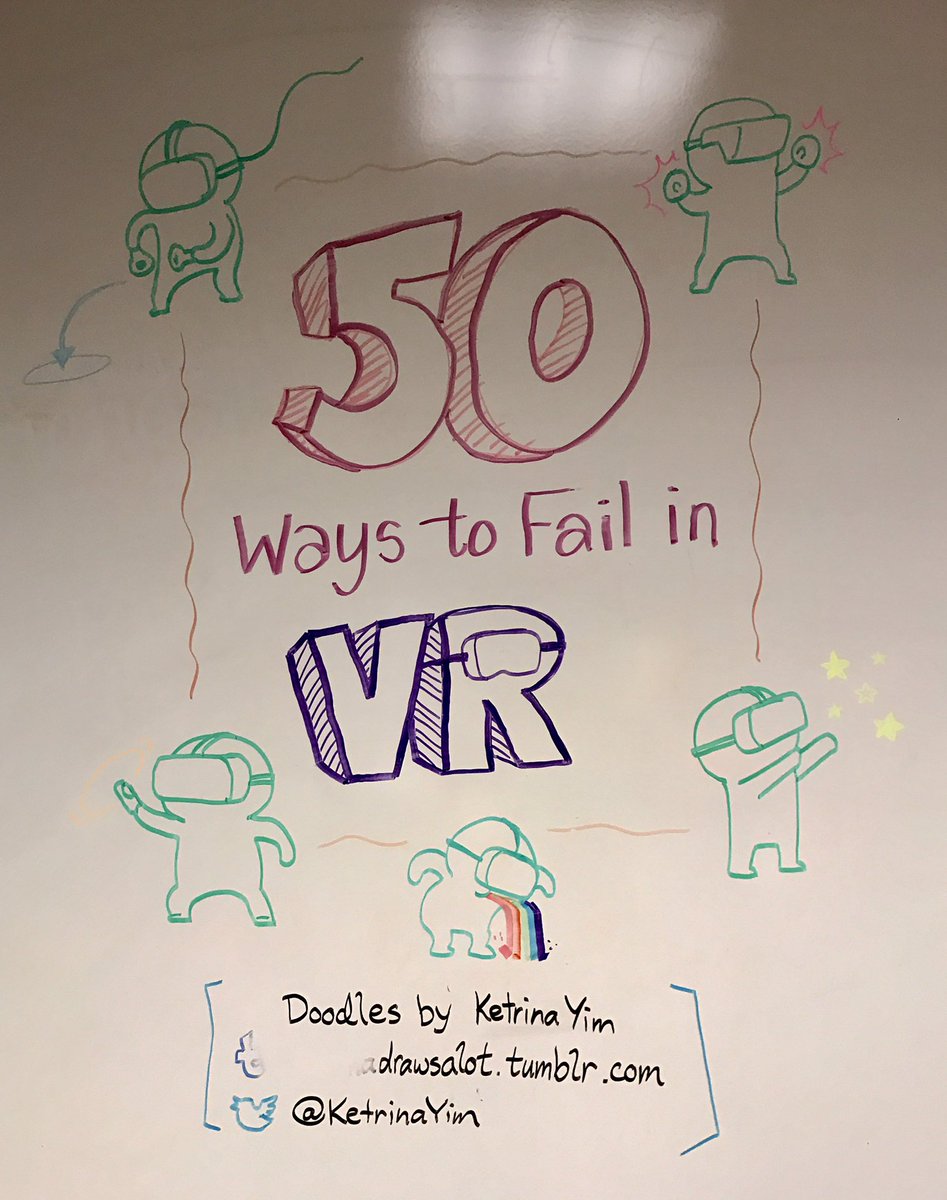 Avoid these 50 Ways to Fail in VR, in this humorous, insightful and incredibly applicable presentation by Mike Murdock, VR Director at Tri Helix VR. Mike used to live in LA and spoke at Silicon Beach Fest before moving to San Francisco. While Mike presented, illustrator Katrina Yim drew cute VR characters illustrating his tips (like the "don't make people dizzy puking-rainbow dude"). Here are some of his 50 Ways to Fail you should avoid.
50 Ways to Fail
Game Design
🚫
Make a Wave Shooter, cuz too much competition (Raw Data, Blasters of Universe)
🚫
Show every detail. Keep it simple so eye knows where to focus
🚫 
Easy Drift. Makes u dizzy. Try teleport or hyperspeed
🚫
Messed up hand. Animate Hands like IRL
🚫
Height: Adjust to height of player
🚫
Wrong IPD (distance between your eyes) makes you dizzy. Standard 63-65 mm between eyes
🚫 
Text: Don't put too much text to read in VR or too close
🚫
Lens Flares: Avoid cuz extra render, and u don't have lenses IRL
🚫
Peripheral Vision Motion. Makes you dizzy: Blur out or darken peripheral vision when moving fast
🚫 
Sweaty foam: Masks, clean headset
🚫
Kill Your Framerate: Limit lights, bake static light
Business
🚫
Poor Advertising: don't show just product. Show people using it or video
🚫
$1 games: People won't pay
🚫
Repeat Diversity Mistakes. Increase diversity in your VR: women, ethnicities, etc
🚫
Stop Wishing: Go create it. Start your VR concept with 'I wish I could…'
IndieCade 10th Anniversary: Retrospective with the Founders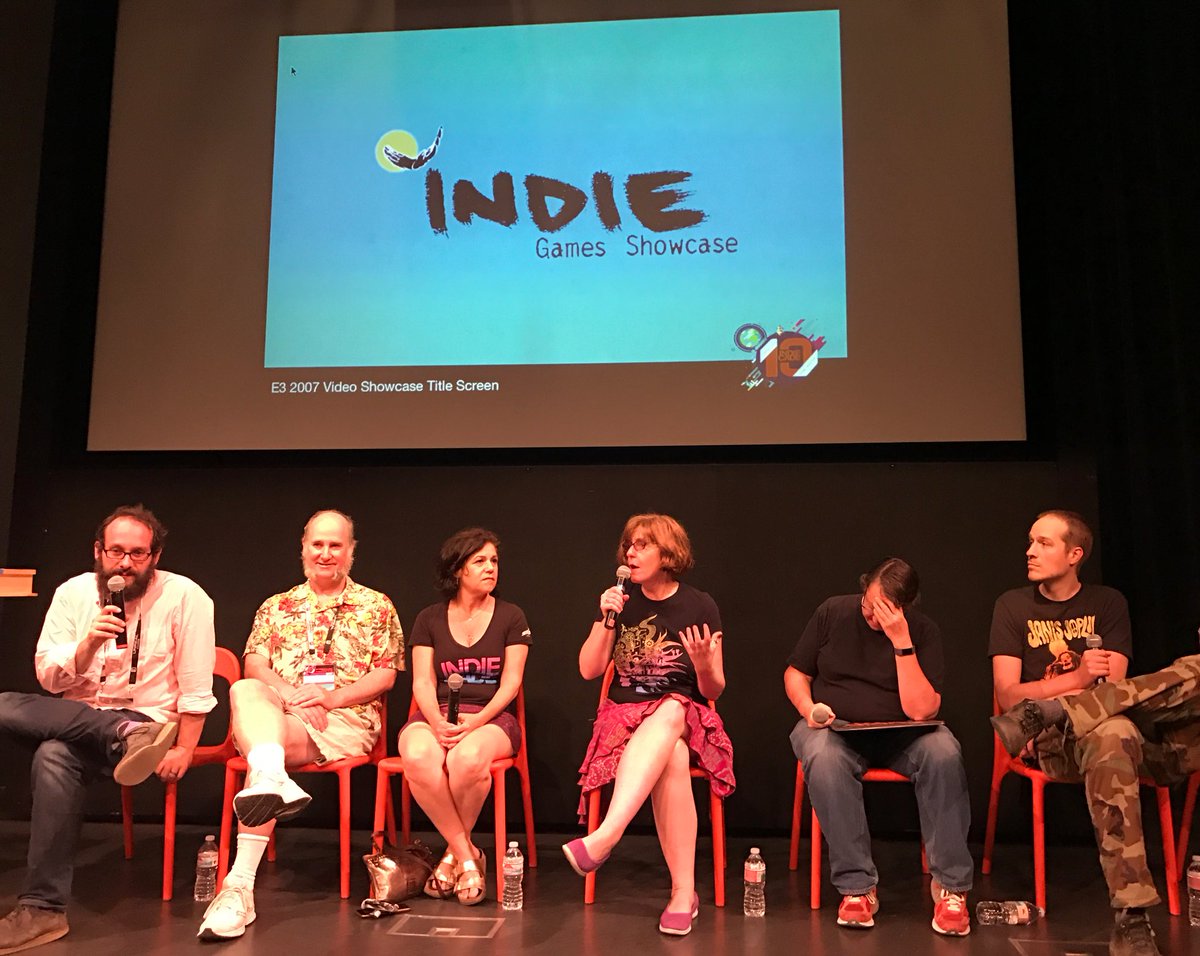 The founders of indicate hosted a panel looking back at 10 years of IndieCade. The founders created IndieCade to provide a place for indie gamers to share and show their work. At the time, the only other independent games events were part of other often-expensive conferences. IndieCade was established for independent games, with its jury picking games and programming panels reflecting indie game spirit.
The first IndieCade was held in Seattle. After an IndieCade founder met the mayor of Culver City by chance on an airplane flight, IndieCade moved to Culver City for several years to help boost Culver City economy and profile as few conferences take place in Culver City. Last year, construction around Culver City caused IndieCade to move to USC, through another founder connection. This year, IndieCade moved to the Japan American National Museum to showcase games in a cultural center.