The Innerspace secret event combined VR, interactive art, immersive tech, cannabis products, and more on Sep 22 in LA.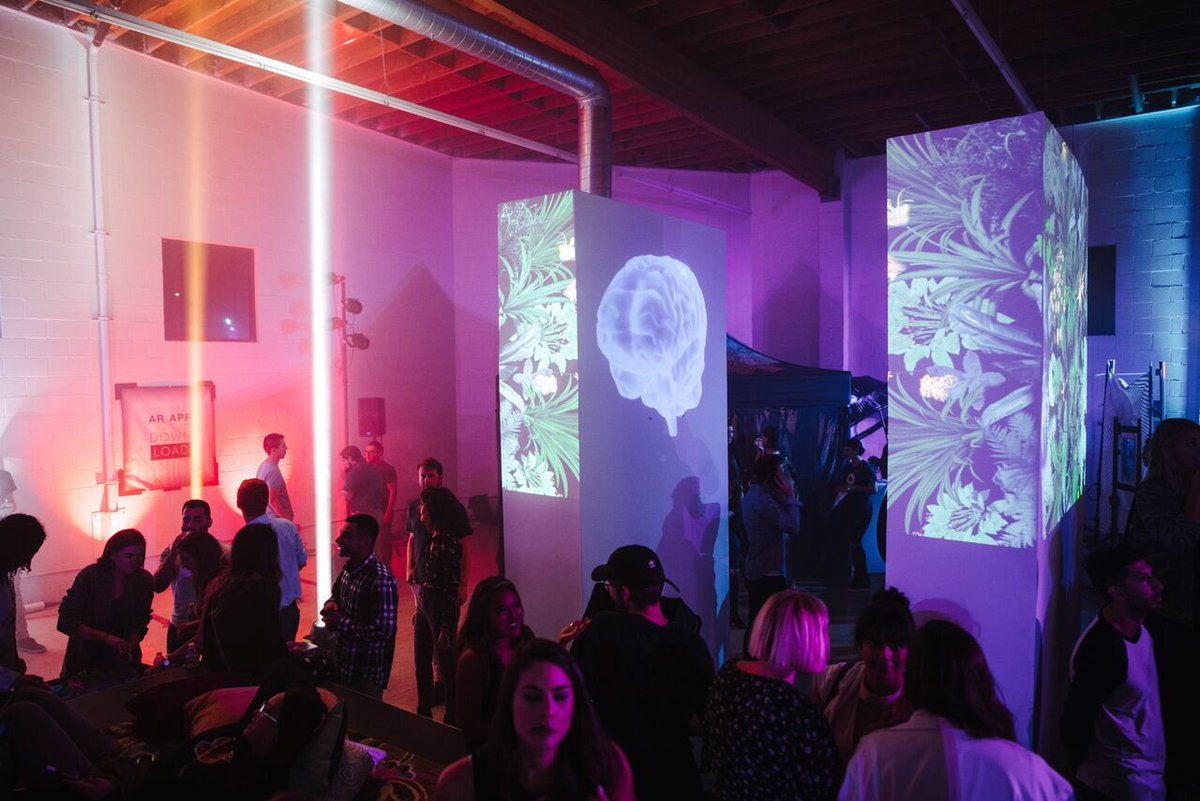 The event was a collaboration between Grassfed, Secret Map, and Cosmo, co-founder of the VRLA Expo.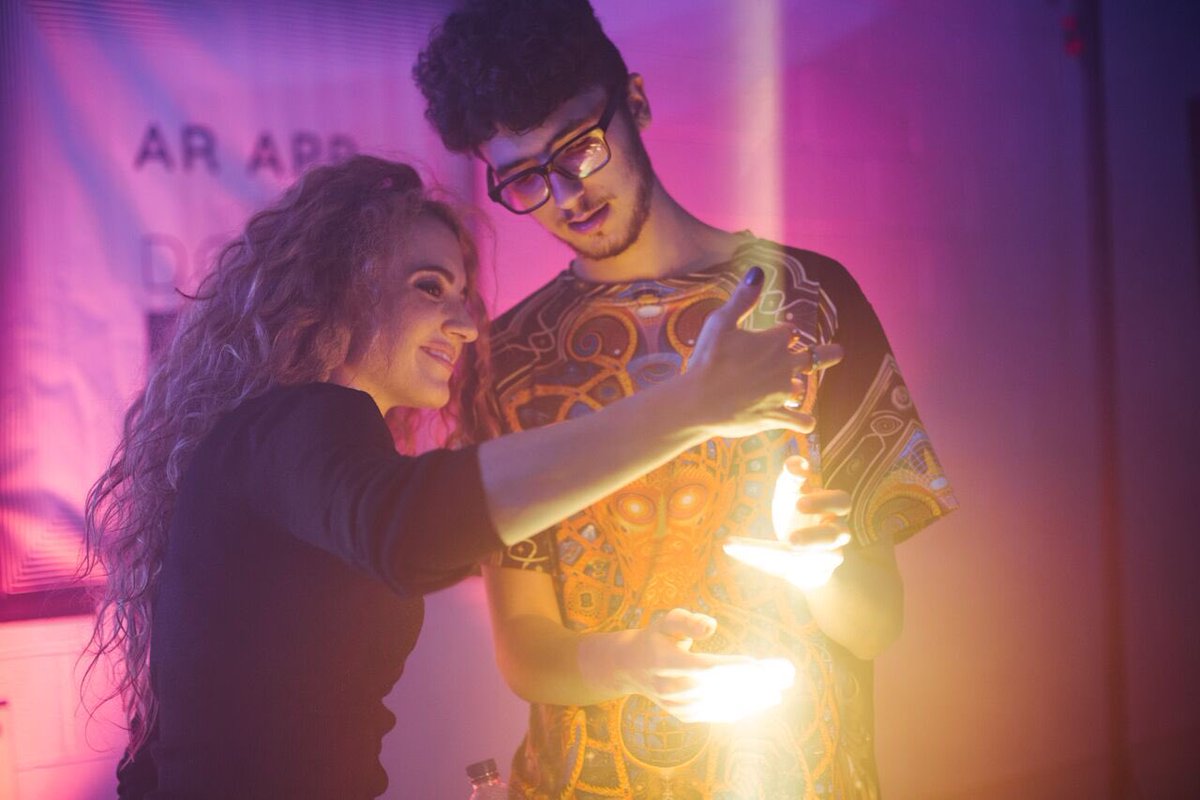 Local VR companies demoed their experiences including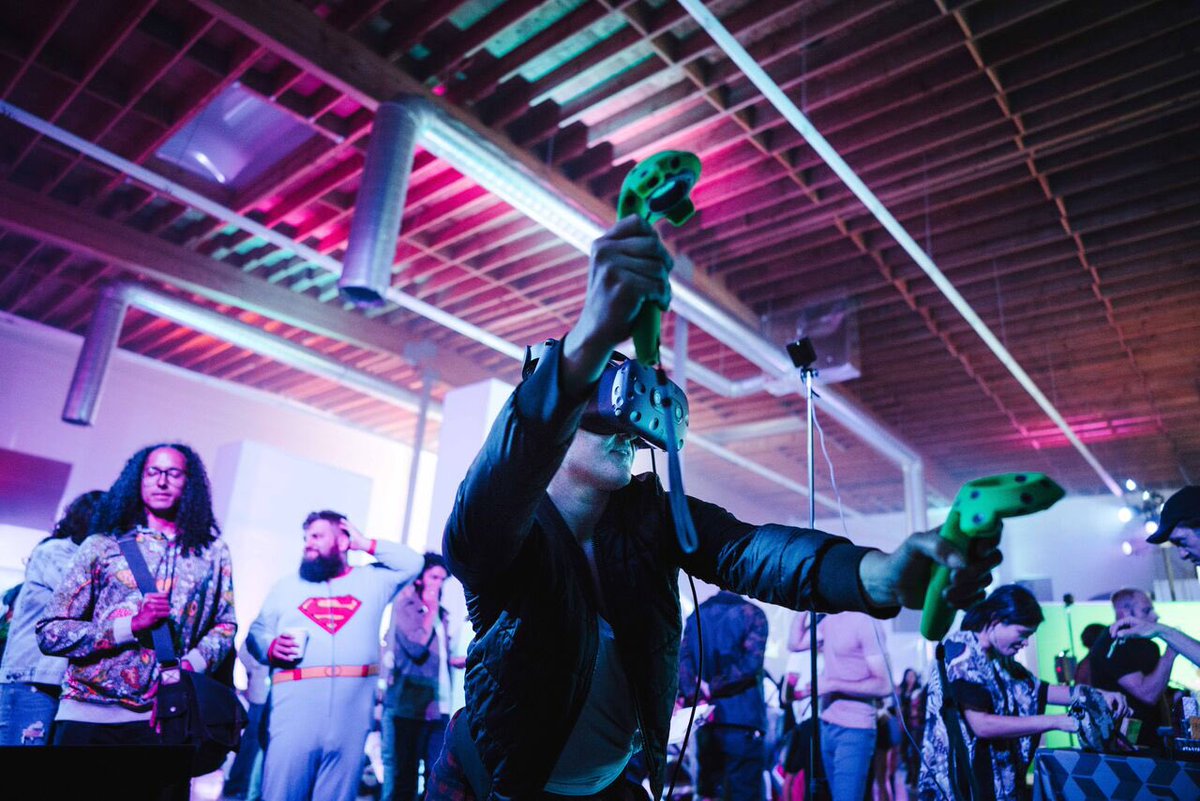 Wave Runner, where you run in a VR environment and use the controllers to swipe at objects coming at you, like in Beat Saber.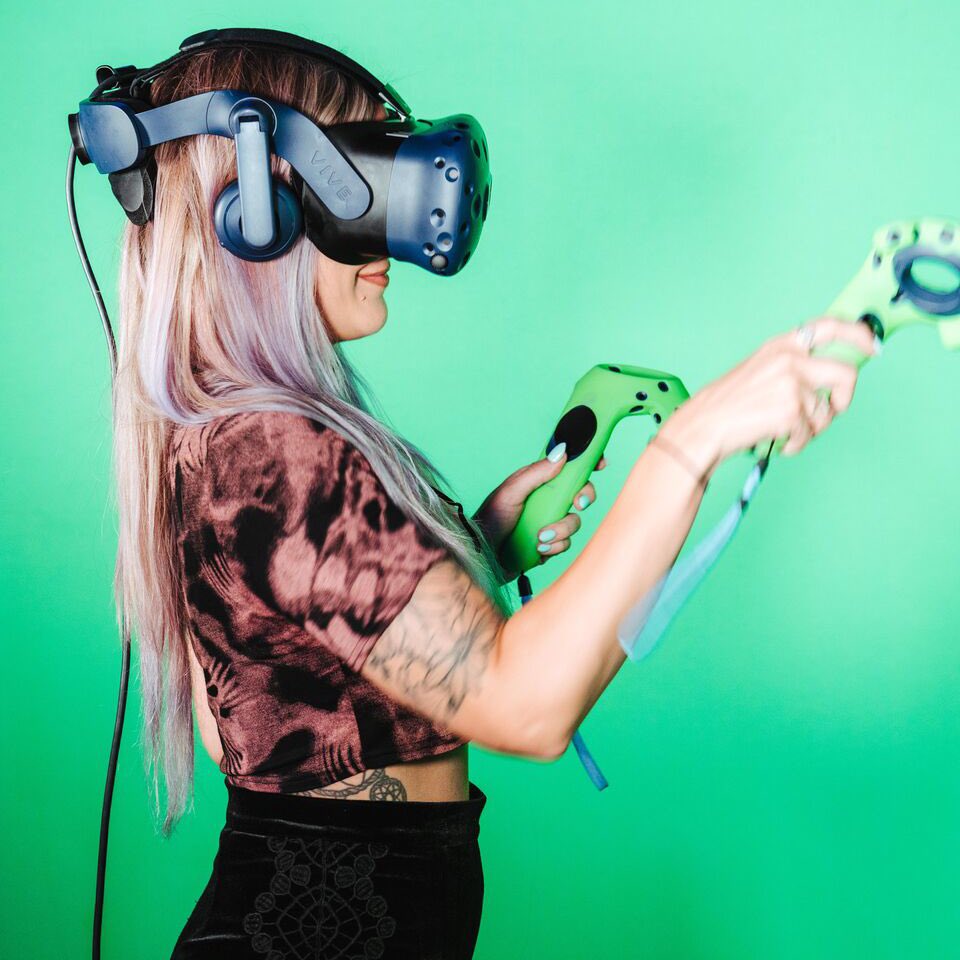 Voice-Activated VR, where you lie down with VR goggles and a mic, and the sound of your voice affects the VR visualizations that you see, with vibrations too.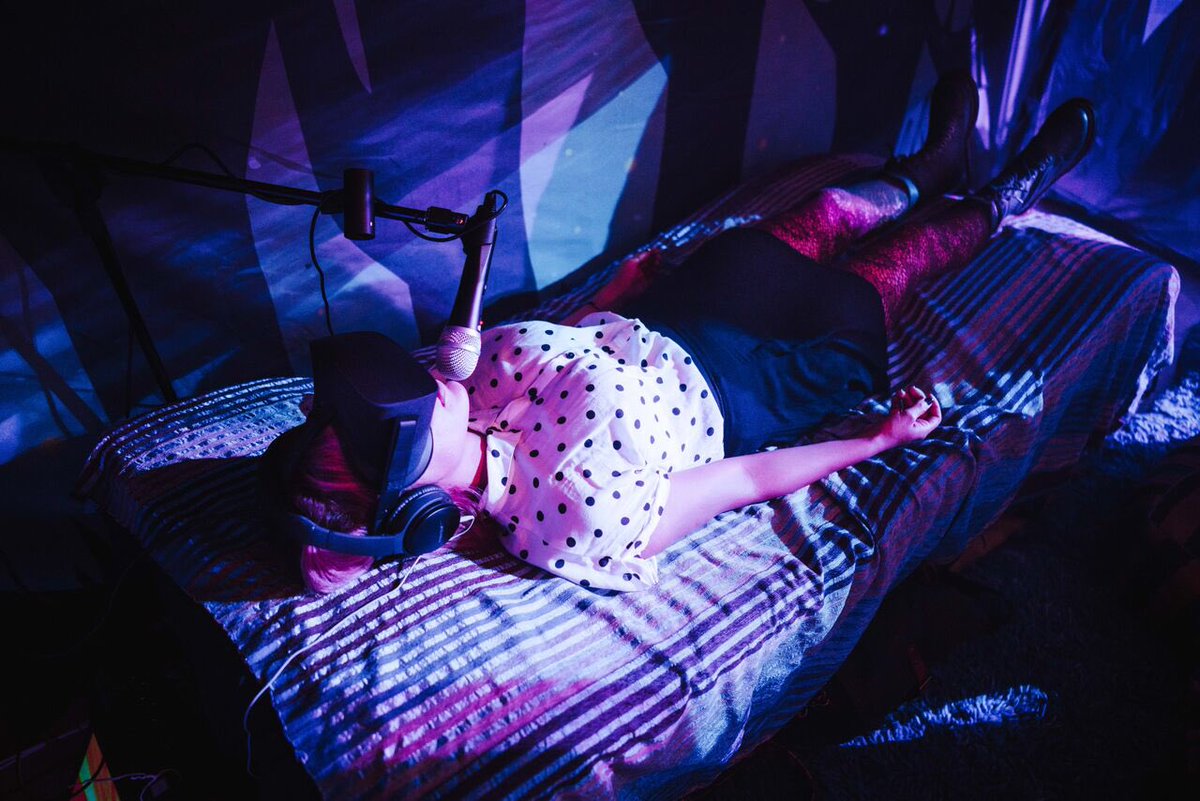 Attendees danced in front of the dance wall, which incorporates Iive video of their dancing with visualizer style graphics.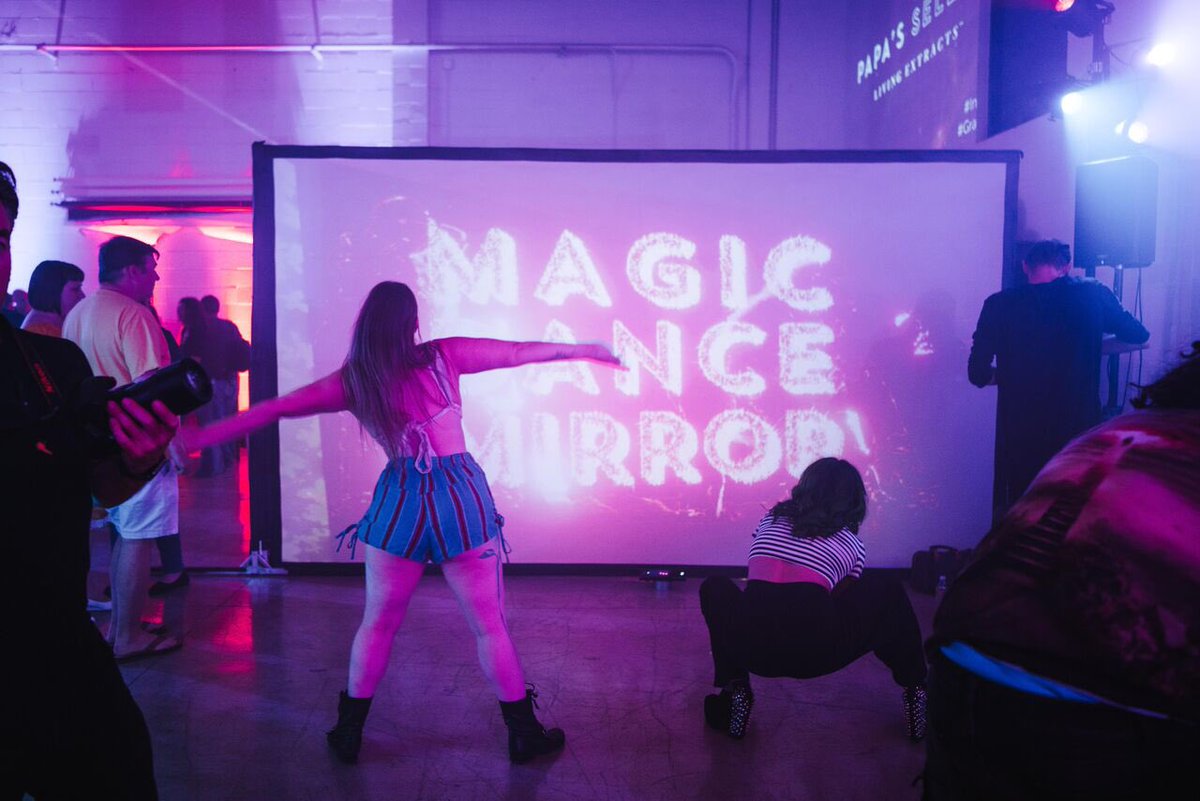 Attendees relaxed in the mediation tent circle.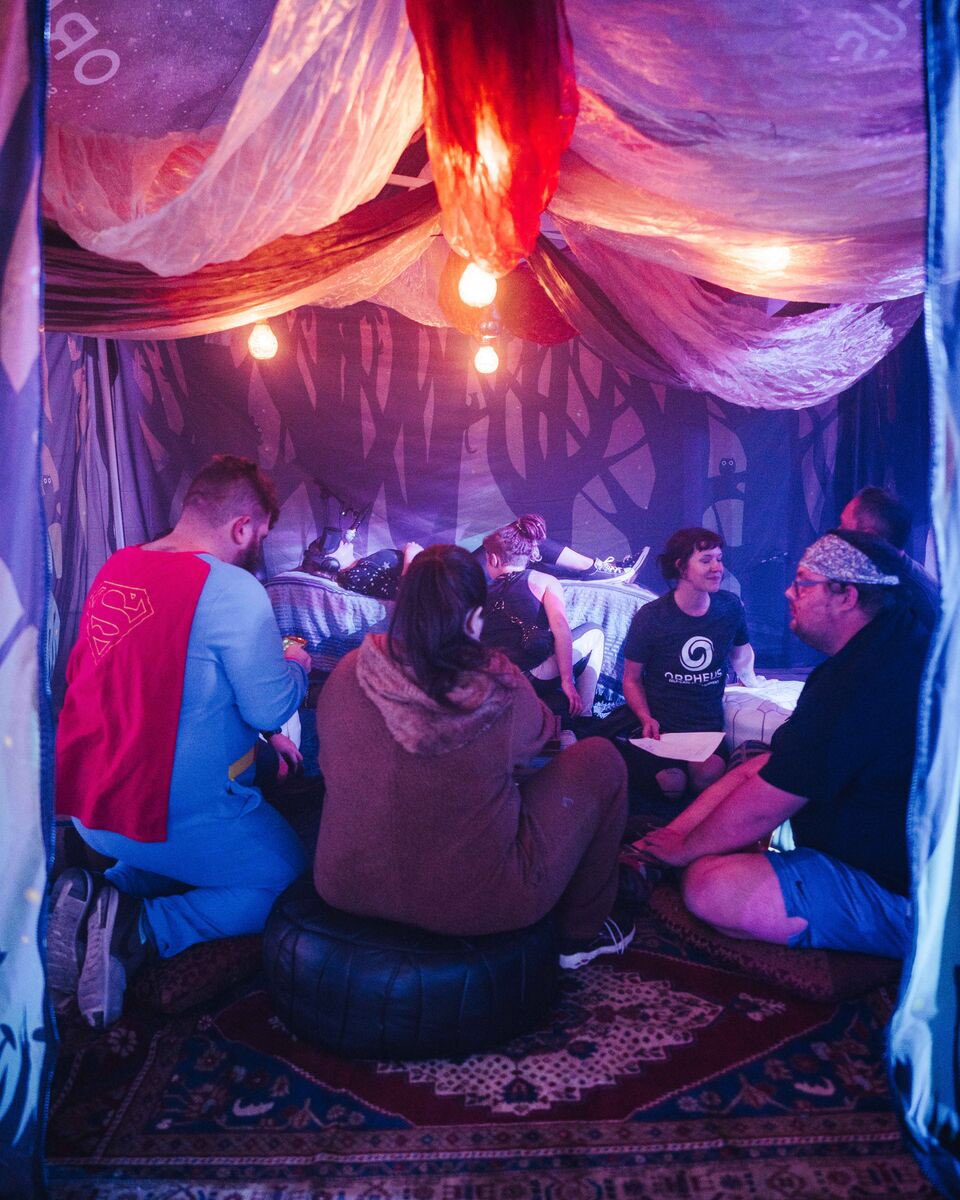 Attendees also added their art on the graffiti wall.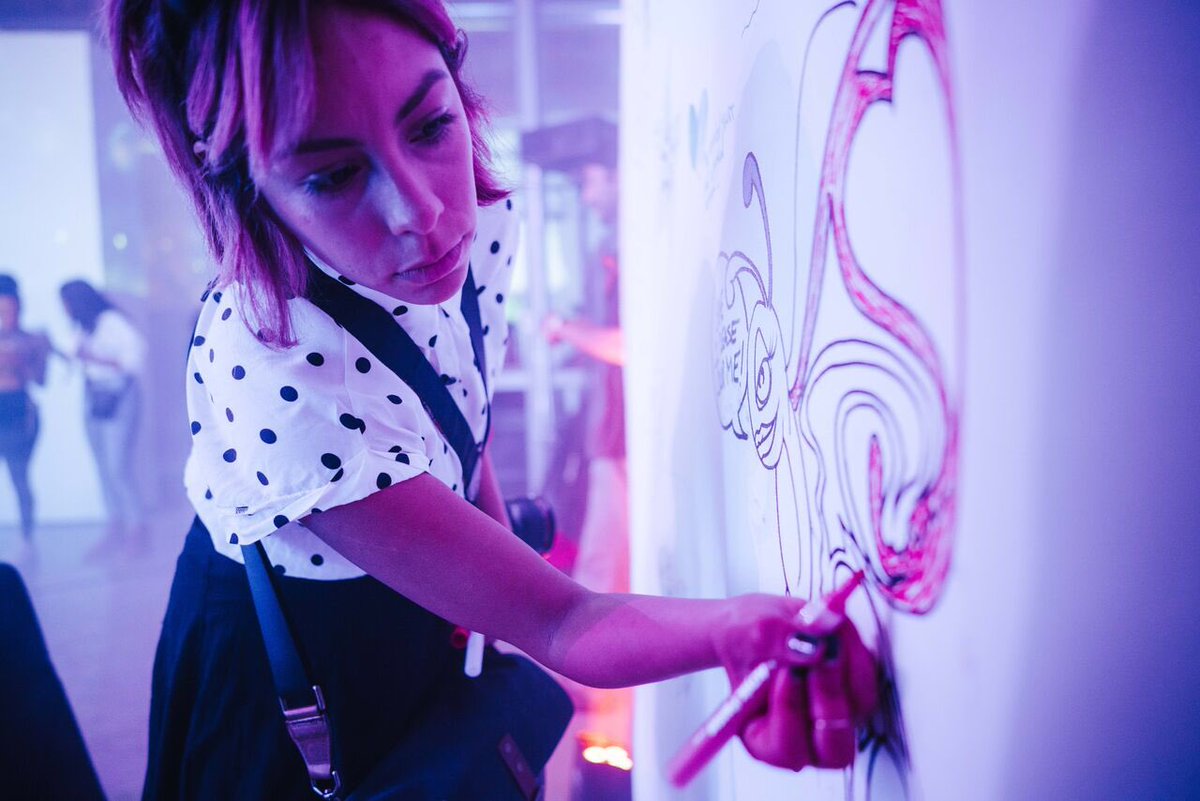 Sponsors included Timeless and